Back in time, dating a younger man was difficult for a woman.
Namely, society was not ready for that kind of relationship, so it wasn't considered normal.
However, given that we are in the 21st century now, things changed a lot.
Nowadays, all kinds of love are completely all right, so if a men date younger women, or women date younger men, it's not that big a deal.
OFL exclusive offers - Check all of them

"Serious Relationships"
"Discreet Hookups"
"Best Course"
"Quick Flings"
"Normal Hookups"
"Our Quiz"
Since this text is intended for women who are dating younger men, we will bring you the list of benefits of dating a younger man and help you understand:
Cougarlife.com is running a deal right now, and we suggest that you don't miss out on this limited offer. It's the biggest Cougar/Cub site online.
Is your dating app giving you the best chance for success?
Make sure to take our online dating site/app quiz to find out.
It's a fact that people who follow our dating site suggestions have on average 2 extra dates per month.
Now we've come to the point where we are going to present you the list of benefits that mature women can get if they start dating younger men.
The benefits that we've included in the list are based on the research that we conducted.
This "less baggage" metaphor actually means that younger men don't have much experience in relationships.
Therefore, they didn't have many bad experiences, they didn't have time and reasons to become cynical and disappointed in women, and, thus, are much more optimistic about future relationships.
Sometimes, that burden of past unsuccessful relationships can really leave a mark on a man, and that can be very overwhelming for a woman.
2. Young men are more open-minded and adventurous
As we have already said, the relationships between a cougar and a young guy can bring brand new energy into a cougar's life.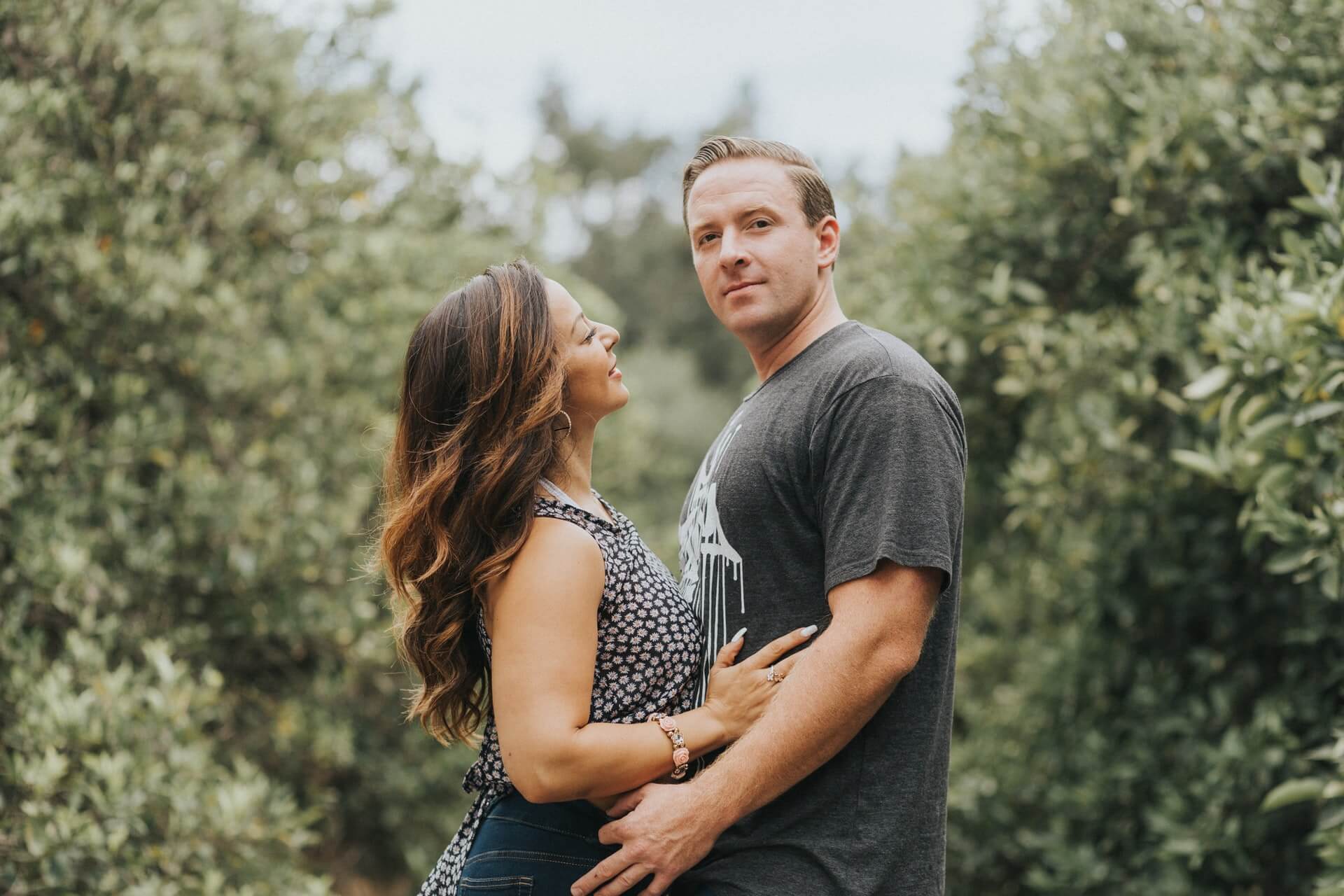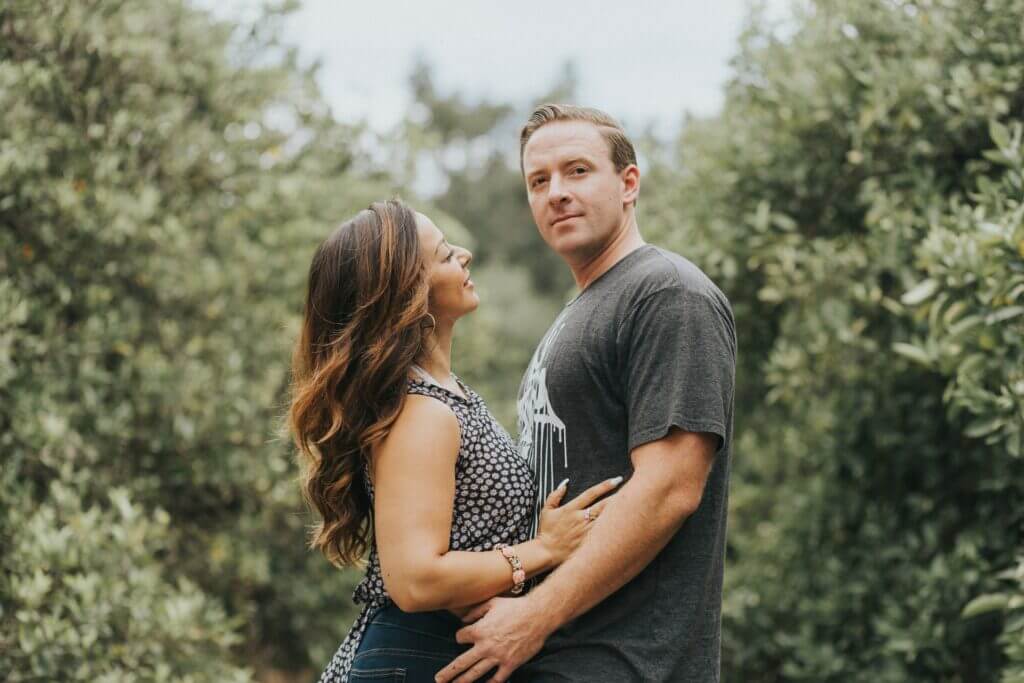 Young men are more prone to trying something new and they definitely know how to convince a woman to try it too.
That's why dating a younger man can be a unique experience for an older woman.
3. The relationship will be more about a woman
An experienced man with a career, problems, and stress would probably want to be the main figure in a relationship.
He would consider his issues the most important, would want everything to be about him, and would simply be more narcissistic.
On the other hand, since young men usually don't have long and stressful careers and stressful lives, in general, in that type of relationship everything would probably be about a woman.
A woman would be the center of the relationship and there is probably no woman who wouldn't like that.
However, on the other hand, that also means that women would probably be breadwinners in the relationship.
4. Young men are ready to impress
The fact that they are not all stressed out and tired of life and daily obligations mean that young men would be much more eager to impress you.
Namely, younger men's testosterone level skyrockets when they are around a woman they like and they would do anything to impress her.
That's why in those situations, and a relationship as well, young men would do anything you want just to dazzle you and amaze you.
5. A young man will always have time for you
Young men usually don't have as many responsibilities as older men.
That means that the whole relationship will probably depend on a woman's schedule and that's another aspect where a woman will be in control.
So, instead of having a man who will never have the time for you because of all business and private obligations, you can have a young man who will always be there for you.
6. A young man can help a woman become the best version of herself
Even though we said that a young man would do anything for a cougar, older women would also be ready to change themselves and their lifestyle in order to keep their young boyfriend.
For that reason, a woman will also try to become prettier, funnier, more interesting, more adventurous, etc. so that she would be able to keep up with her boyfriend's energy.
This way, a woman becomes the best version of herself because of her relationship with younger men.
Why Younger Men Like Older Women?
Many people usually wonder why do younger guys like cougars, and why would some young man who can have practically any girl he wants, want a relationship with an older woman.
At the same time, most people are not aware of the advantages of dating an older woman and the advantages of marrying a younger man.
Since the relationship of a cougar and younger men cause a lot of confusion and ambiguities among people, we're bringing you the list with several things that drawn a young man to a cougar.
Every man likes a confident woman.
That means that she loves herself, that she takes care of her look, that she is mentally very stable, and that she is usually successful in what she does for a living.
When a woman has all these qualities, then her confidence is at a very high level.
But why is that important to a man?
Well, he won't have to worry about the material part of a relationship and he probably won't need to have those long arguments caused by jealousy and insecurity.
Finally, men, in general, are more immature than women, so no man would refuse some sort of "life guidance" that an experienced woman brings to an older woman/younger man relationship.
Men, and especially young men, like experienced women, mostly because the experience is what men are missing.
Therefore, men basically seek a woman that will fill the gaps that they have.
An experienced woman can bring that life experience and, thus, a balance, to bed, to mutual relationship, but also a man's life.
Namely, young men often find themselves in some challenging situations and they don't know how to cope with them.
The experienced of their better half can definitely help them with it.
Attractive young men are usually used to girls going crazy about them and they know they can always count on that.
But what happens with cougars?
When it comes to cougars, young men can never be so certain.
On the contrary, they mostly think that those older women don't even notice them.
That's why a young man's ego becomes enormously huge when he realizes that an older woman is interested in him.
4. They don't need to grow so fast
We have already mentioned that men need more time to increase their emotional maturity and to grow.
In a committed relationship with some girl, it is expected from a man to be mature, to be a man, and to be "a leader" in that relationship.
On the other hand, when they are in a relationship with a woman who is mature and who can be "a leader" instead of them, men instantly realize that they can continue to be as childish as they want.
So, instead of having to grow fast, young men can keep on living their life as they like.
Why Do Cougars Like Younger Guys?
People often wonder why would an older woman want a younger man and, even though most people think the main and only reason mature older cougars like younger men is the fact that younger men look much better than men of cougars' age.
So, asking: "Why are cougars seeking younger men?" is a completely legit question.
That's why we have done some researches and realized that there is much more to it.
Women actually like to have control and if they are dating younger men, they are more mature and more experienced ones, and, thus, they have control in their hands.
An older and more experienced man would want everything to be in his hands and the fight over that issue would be inevitable.
This way, both young men and older women get exactly what they want.
Young men are full of energy and that energy can really make an older woman feel young again.
It is a common saying that we become like the people we are surrounded with.
A younger person can bring a new dose of fresh energy, younger friends, new interesting activities, and, all in all, a new lifestyle to a cougar's life.
Women love that, and not only that that make them feel young again but it also gives them a huge confidence boost.
In the third place, we have to mention the physical aspect.
Older women like to have a man who every woman wants because that also gives them confidence.
And if every woman wants him, that means that he is pretty, handsome, and young.
There's also a sexual side of this aspect (like BeNaughty or Ashley Madison).
Namely, it is a common opinion that the sex life with younger men is better than with older ones since the age and years that pass take their toll.
Where an Older Woman Can Find a Younger Man for Dating?
Apart from finding a young man for dating outside in some nightclubs, there are several dating matchmaker websites such as cupidspulse.com where you can see people's pics and personal information.
These websites can be very useful for people looking for relationship partners (like eHarmony or Tinder).
Things to Consider When Dating a Younger Man
Although dating a younger man is very interesting and intriguing, every woman should think thoroughly before starting that kind of relationship.
Many women at first think they are ready for that step, and then suddenly realize they are not.
That's why we have come up with several things that each woman should take into consideration before starting a relationship with a young man.
Even though both parties can do everything to become closer to each other, one thing will probably remain different.
Priorities.
Cougars are much older and need to think, whether they want it or not, about marriage, having children, and starting a family.
Younger men, on the other hand, probably want just to have fun, to travel, to live their life to the maximum, and don't even think about having a family at their age.
That's why this matter of priorities should be considered at the beginning of the relationship.
If not, someone will, eventually, get hurt and end up disappointed.
2. Friends' and family's reactions
For this reason, these relationships are much easier for men than for women and in these "cougar vs young man" situations, people mostly condemn cougars.
Additionally, people are usually terrified of hearing about older women having sex with younger guys.
There are even people who make fun of these women, so older woman younger man memes can be found basically anywhere online, but nobody realizes that the male version of a cougar also exists.
However, in the eyes of their friends, young men will be kings for being able to seduce an older woman.
On the other hand, a woman's friends and family might not appreciate the fact that she's having a younger boyfriend.
That can cause a lot of pressure for a woman and if she's not ready to cope with it, it would probably be best not to start this sort of relationship.
Young men are usually used to changing a girl once a week, especially if they are pretty and handsome like Hollywood actors.
For a young woman, it is normal to go through this kind of situation, but older women would want a loyal partner in a relationship and that's why many cougars wonder how to keep a younger man interested.
Therefore, this issue should also be discussed before getting into something more serious because disloyalty may represent a stumbling block in a relationship.
Although if they like each other both sides would do their best to make the relationship work, a young man and an older woman are, honestly, very different.
They have different mindsets, different lifestyles, different opinions, etc.
If both sides can accept these differences and if they can be ignored by both sides and not affect the relationship, that's great.
But if not, they will, eventually, become an insurmountable obstacle.
This text was supposed to focus on the benefits of dating a younger man and we are sure that some women, who are still considering this topic, will find it very useful.
On the other hand, we have also presented some things to consider and dating younger men pros and cons, so we have practically created the whole picture and have presented both sides of a medal.
Finally, we think that the age gap shouldn't be crucial when dating, and this text will, hopefully, encourage people to think the same.