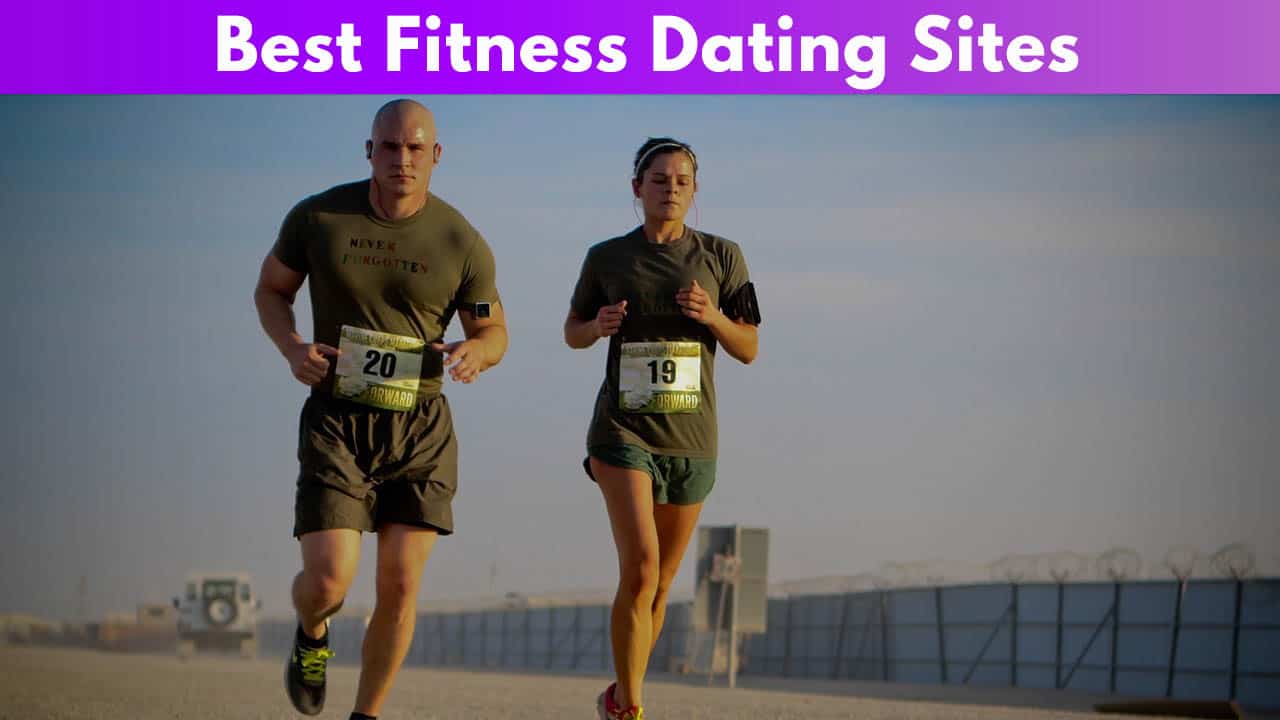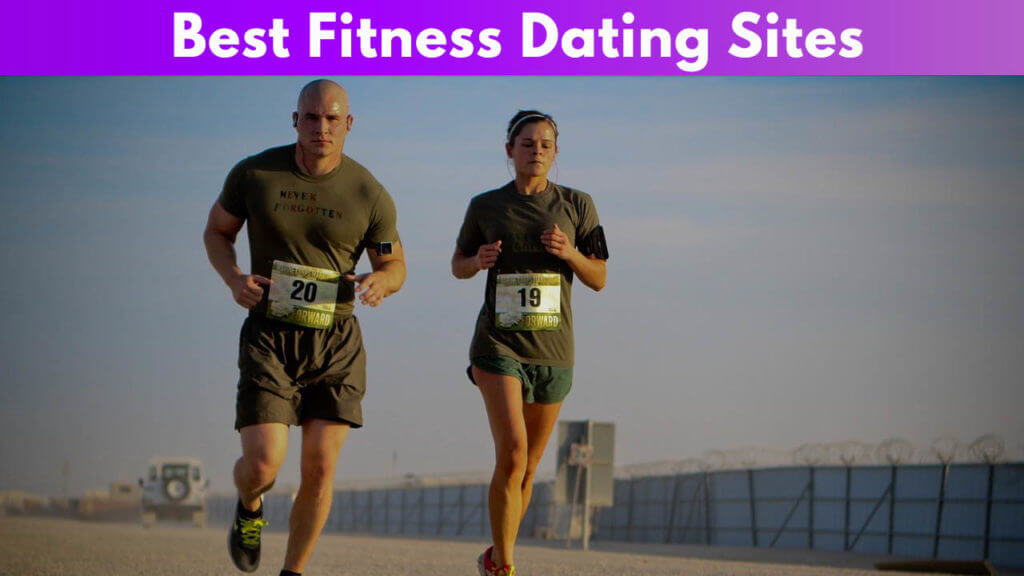 However fun it may be, dating is pretty hard, especially if your tastes are specific. Finding a person who will share the same passions and enthusiasm towards the things you are passionate about is not an easy task.
Usually, it is the guys who love to rip it in the gym, and for them, finding a girl who likes to exercise as much as they do may not be easy, and girls who work out want to be with a guy who shares their lifestyle.
Luckily, there are many fitness dating sites, and we graded them so that you could take a pick at a fellow fitness enthusiast.
Is your dating app giving you the best chance for success?
Make sure to take our online dating site/app quiz to find out.
People who follow our dating site suggestions have on average 2 more dates per month.
Best Fitness Dating Sites in Video Form
Audio (podcast) form for those of you on the go
Best Fitness Dating Sites for 2023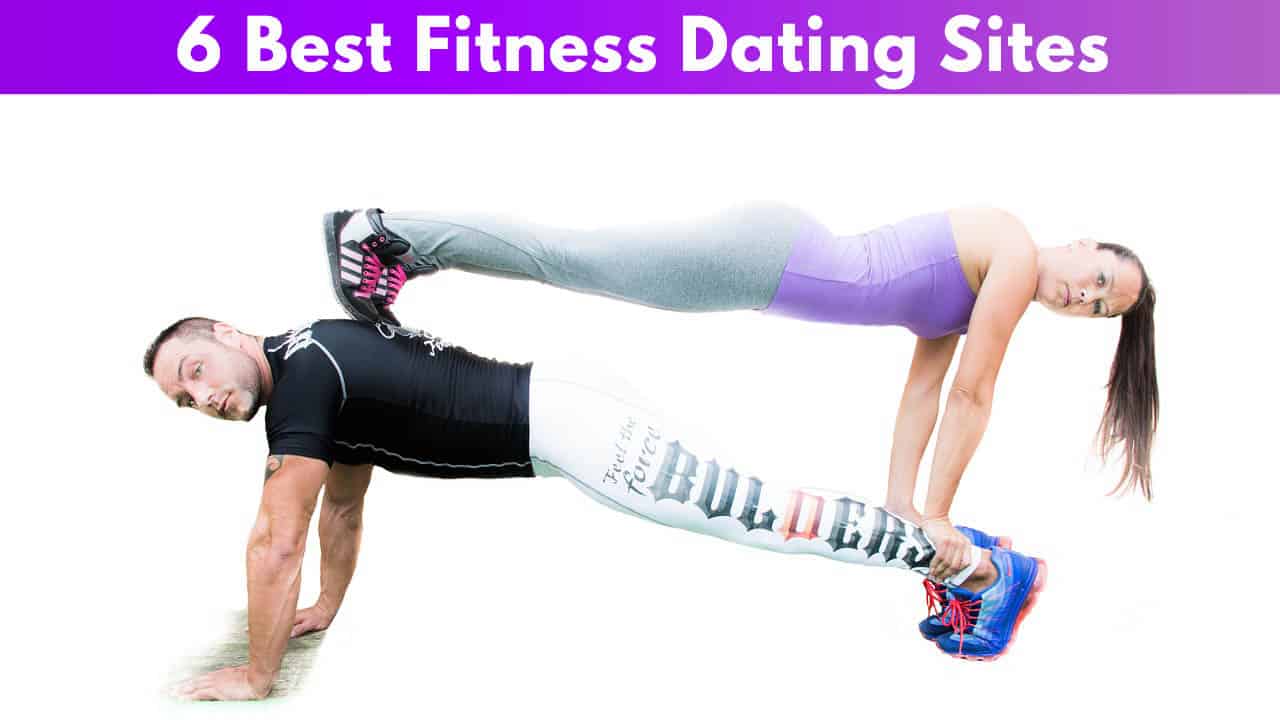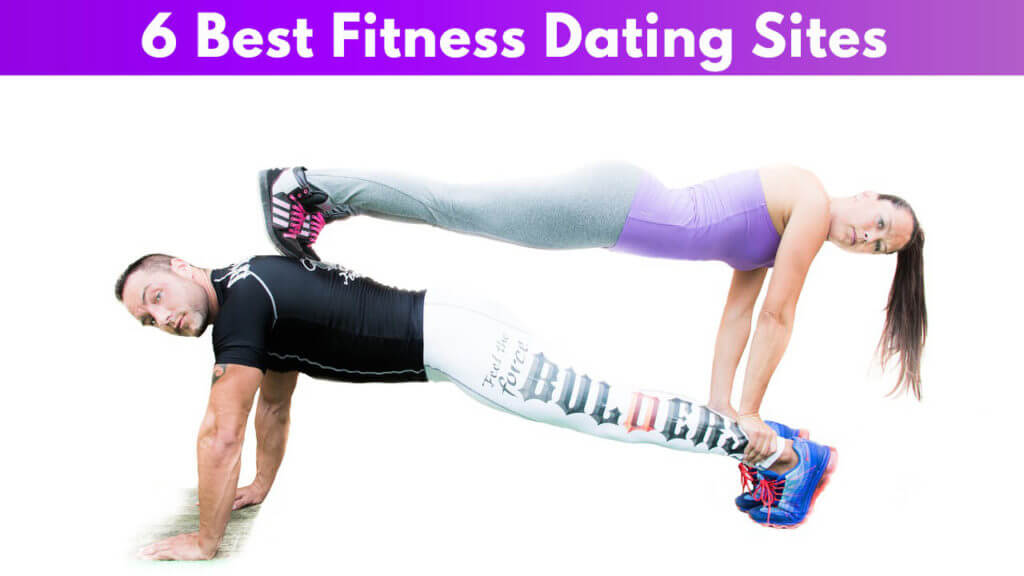 Below is my list of the top 6 fitness dating sites. I rank these on specific ranking factors such as price, registration, how easy it is to make contact, profile quality and more. This will help you decide which of these is the best fitness dating site for you.
1. Fitness Singles

Rating
Signing up – 5/5
Making Contact – 4.5/5
Profile Quality – 5/5
Overall Quality – 4.8/5
Description
Fitness Singles is the website with the largest user database. This provides you with the opportunity to find a partner who enjoys leading an active lifestyle as much as you do. To get started on your way to meeting that perfect person you have to sign up to the really easy website.
Fill in a form with basic information, register your phone number to get notifications and you are set. Since it is a fitness-based site, you will need to provide 3 favorite fitness activities.
The profiles can be edited later (we wholeheartedly recommend it) by providing more information and writing a short biography. This will let other users get a sense of who you are as a person.
Making contact is also easy (send interests, messages and use the chatroom), however, most of the features are available for paying members, so we also recommend that you subscribe to get as much as possible out of your online dating experience.
If you subscribe you will be able to use the Top 25 feature, and see all the photos on the profiles (otherwise you can just see the profile photo)
Pros
The website offers you a section of a great number of success stories to get you inspired and motivated in search of a perfect work-out and life partner.
The member's base is the largest among fitness dating sites (with 2 million only from the USA) with over 40 000 active members each week.
Profiles are very detailed, especially in comparison to other fitness dating websites.
Cons
There is not a mobile app for either iOS or Android. If you are on the go, you will have to use your browser to log in to the website
Majority of the great features are restricted to only paying members.
Who is it best for?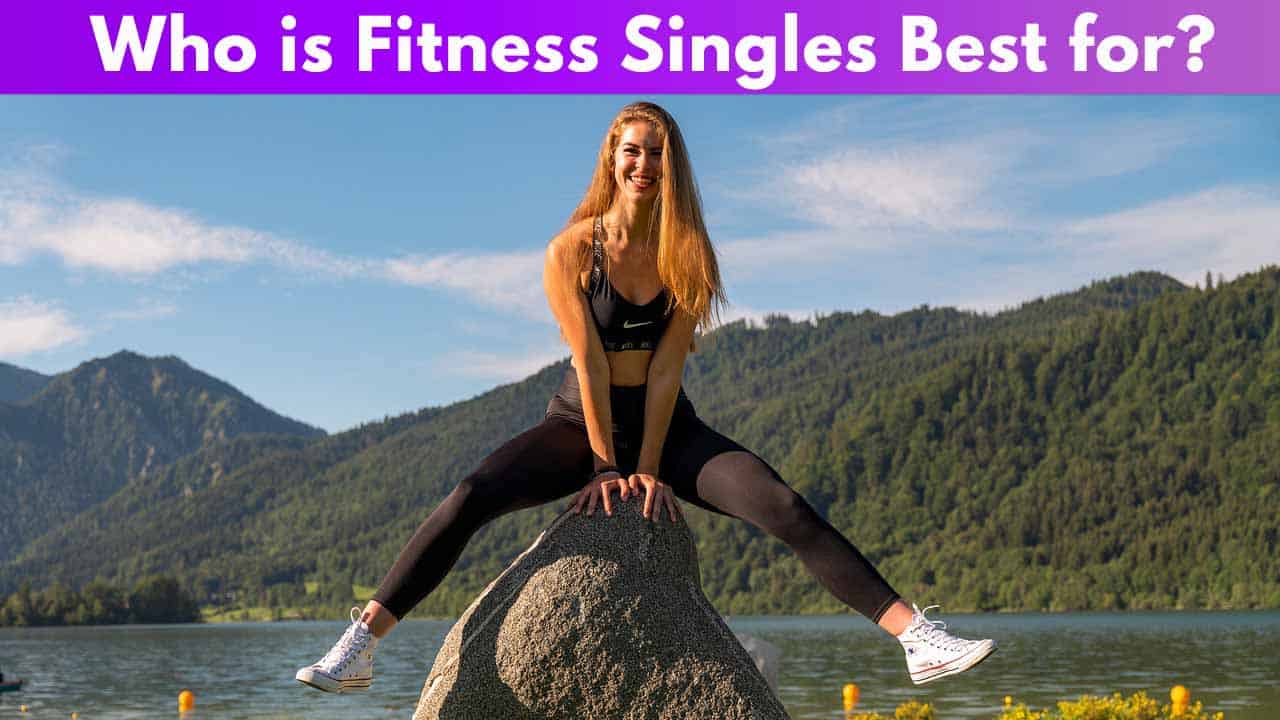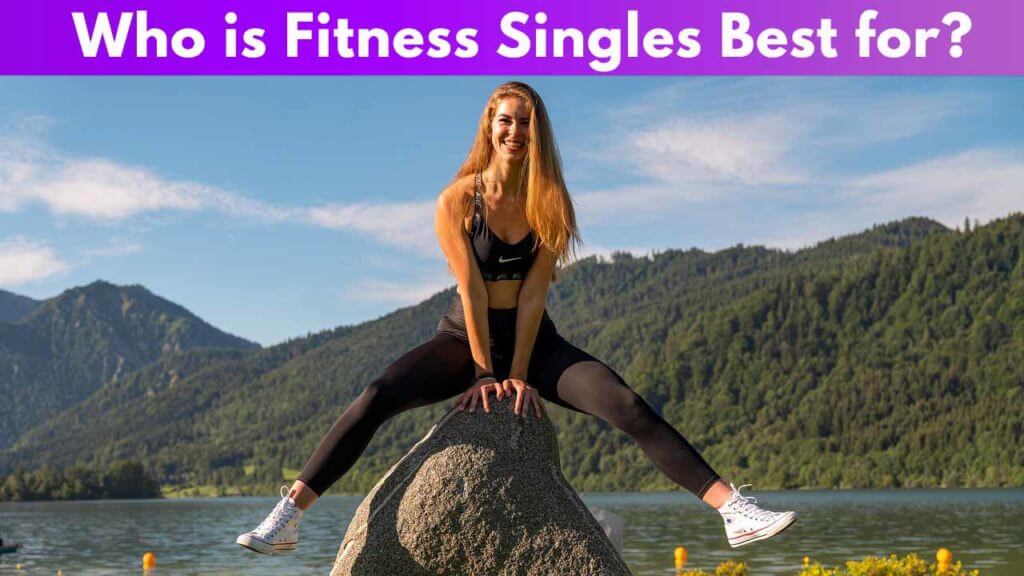 If you are a fitness lover or just plain outdoorsy and you live in the US, Canada, Australia, New Zealand, or the UK, and Ireland, this fitness dating website is for you.
Members are here looking for a potential life partner so if your focus is casual dating, you can skip it. Both ladies and gents have equal chances to find love n this website as the member structure is evenly distributed between genders.
FAQ
1. Is it possible to receive notifications even when I am offline?
Yes. If you want to be notified when someone sends you a message, what you need to do is register your phone number. In that way, when you get a message on the website, you will receive a notification via text, and you can go check it out.
2. Are the people on the website real or a scam?
All the potential members go through the screening and reviewing process that ensures that all the members on the website are actually real people with the same desire as you – to find love.
3. Can I block a member if they are bothering me?
Of course. If another member is bothering you in any way, go to their profile page and click "block member", or do that in Messages after reading the message they have sent you.
Contact
If you have some doubts or questions check put their Help page. If that does not help you and you need to contact the FitnessSingle's customer support – use these:
OFL Top Recommendations based on 100,000+ Survey

"Serious Relationships"
"Discreet Hookups"
"Best Course for Men"
"Quick Flings"
"Normal Hookups"
"Our Quiz"
Postal Address: 225 Delaware Ave 2nd FLR Ste #1A Buffalo, NY 14202, send an E-Mail [email protected], or if you need an answer right now or specifically explained call the Phone-Hotline: 1800-252-0044
2. Fitness Matchmaker

Rating
Signing up – 5/5
Making Contact – 4.5/5
Profile Quality – 5/5
Overall Quality – 4.8/5
Description
Fitness MAtchmaker is a part of Premium Dating Network which has one of the most diverse and dedicated users' databases. Signing up is quick and easy – you only need to provide your basic information, you can also add more information but they are not required on sign-up.
Go back and fill them in later for better matching chances. Because of this option, profiles are fairly extensive which gives you more than enough information to know who may be right for you.
The website offers great features such as viewing who is online, who saw your profile, adding to favorites, and instant or e-mail messaging. You can also join interest groups.
If you are into tennis there are other tennis-lovers for you to chat with, but also, try to branch out. If you are an avid tennis player why not try to find a Zumba girl who would like to sit through an entire tennis match with you?
Pros
Fitness Matchmaker uses an extensive profile verification process so that you will be sure that there are no fake profiles.
The 10-year experience in matchmaking fit individuals instils trust and makes Fitness Matchmaker one of the most popular for this dating niche.
Cons
There is no mobile app available for this website (mobile phone optimized web version is available for those of you who are on the go)
The user database is not very large; however, members are quite active.
Who is it best for?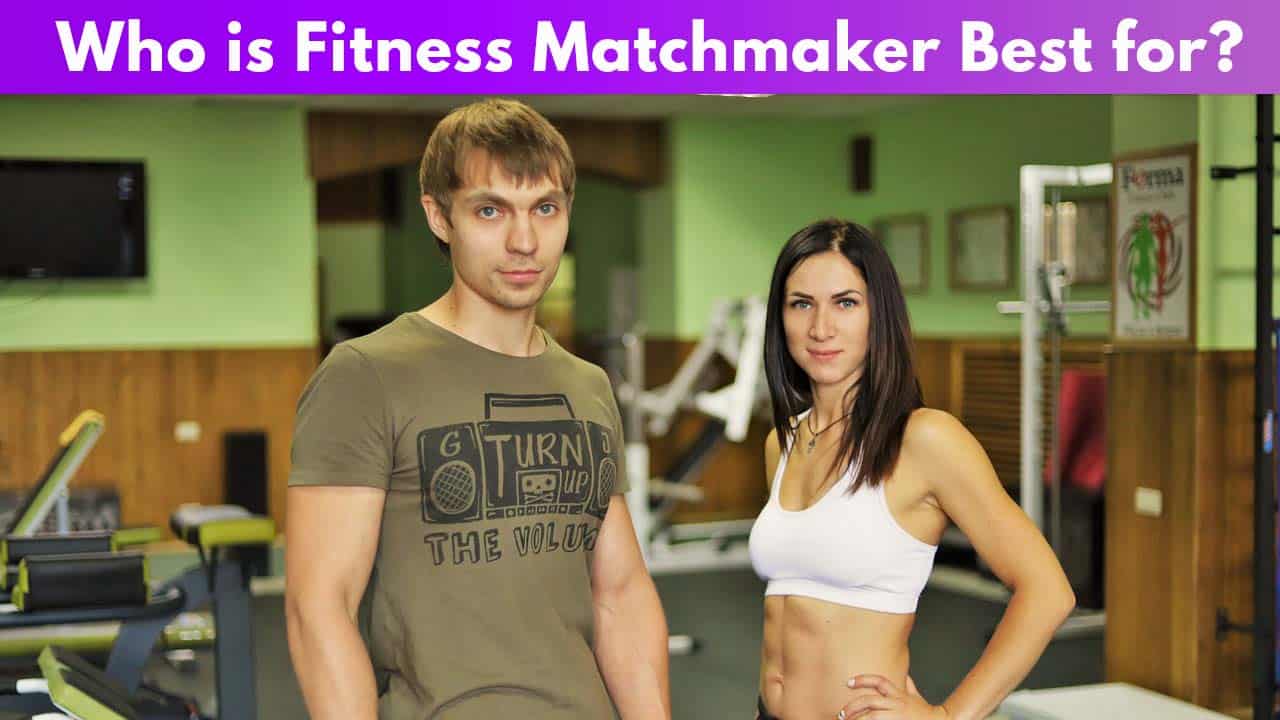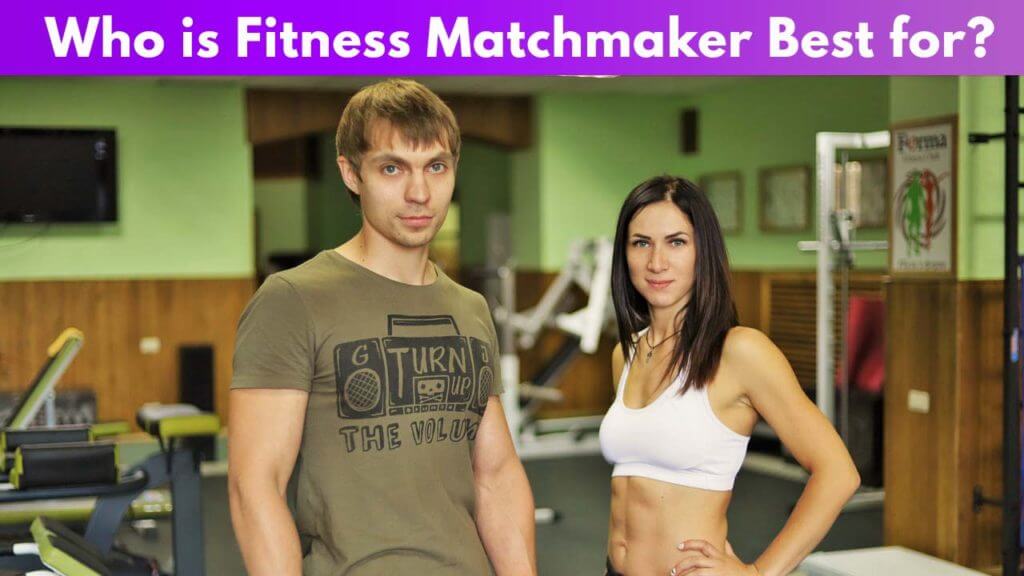 It is great for fit individuals and sports enthusiasts who would like a serious relationship. It is nor limited to only those participating in sports activities but the individuals who enjoy watching sports are welcome on the website too.
FAQ
1. What are Fitness Matchmaker's safety measures?
Fitness Matchmaker keeps all your sensitive information such as credit card information encrypted at all times. Your information is protected and we take security very seriously.
2. Is there spam or adds on the website?
No. We make sure that there is no spam or annoying ads on the website as we are aware that they ruin your dating experience. Our goal is for you to enjoy dating on our website.
Contact
To contact the customer support you only need to visit the Contact Us section of the website, provide your email address in a form, pick a category, and describe your issue. The customer support will answer you via e-mail the next business day during working hours. It could not be easier!
3. Elite Fitness Dating

Rating
Signing up – 4.5/5
Making Contact – 4.5/5
Profile Quality – 5/5
Overall Quality – 4.6/5
Description
Once dedicated to singles into bodybuilding, Elite Fitness Dating is now a fitness dating website where you can find singles who want to be fit, take care of their bodies, who look good and feel good. Signing up is easy although there were some issues with choosing a location.
Once we got over that everything was good.
What makes this fitness dating site stand out is the quality of member's profiles and some additional special features. Profiles can be expanded by answering some questions and providing fun facts about yourself. There is also a possibility of keeping a kind of a diary.
Practically it is a blog that you can keep so that other members can get to know you better. In the same way, you can read other blogs and find a person for yourself.
There are instant messaging, and e-mail messaging options, see who is online and who viewed your profile, as well as a Tinder-like Encounters game where you decide if you would like to meet a person based on their photo.
Pros
Low membership price.
They are a part of a larger network so you have more options to choose from.
Elite Fitness dating gives you some unique features.
Cons
Broader dating niche so people who are into fitness but do not consider it a lifestyle may appear.
There is no app available, although you can use the website version on your phone.
Who is it best for?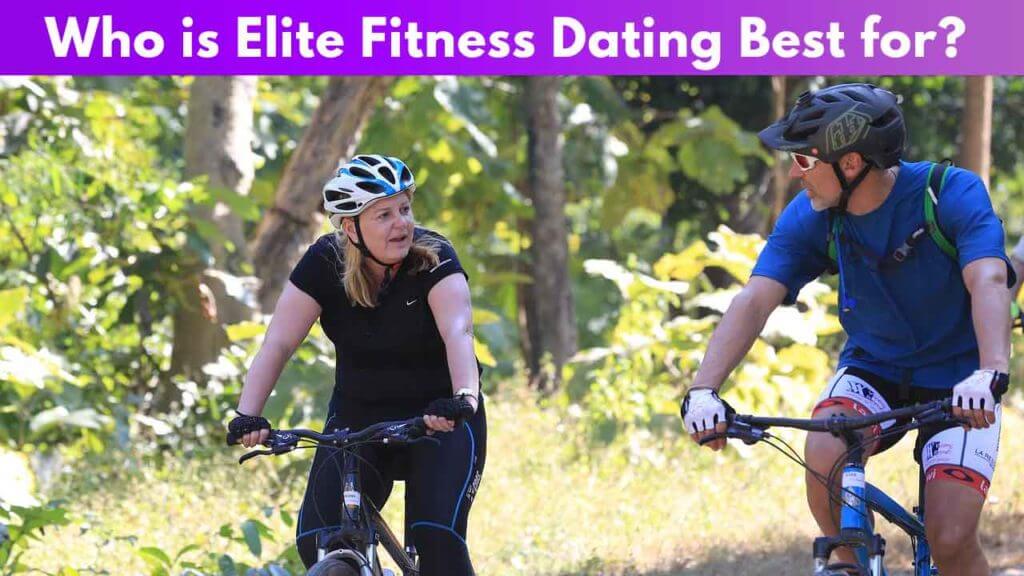 Elite Fitness Dating is great for fitness enthusiasts who would like to get a long-term relationship with somebody who is sharing their life views.
FAQ
1. What types of membership are there on Elite Fitness Dating?
There is basic membership which is free and Premium membership which can last for 1,3,6 and 12 months.
Contact
Contacting Elite Fitness Dating customer support can be done through their Help/Contact Us section on the website.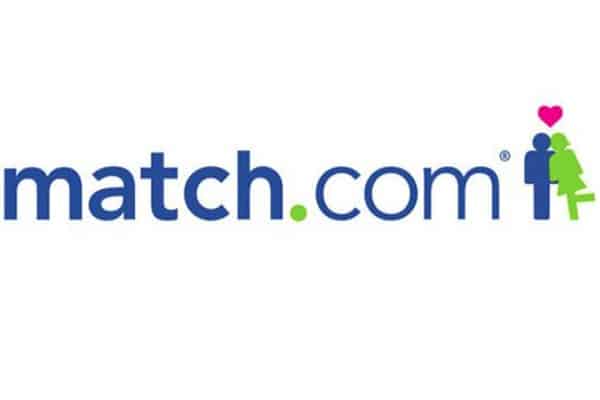 Rating
Signing up – 5/5
Making Contact – 4.5/5
Profile Quality – 5/5
Overall Quality – 4.8/5
Description
Match.com is one of the most famous, largest and most successful dating websites there is. And although it is not specifically a dating website for fitness singles, you can use a variety of extensive search filters to specify how fit your love prospect should be, what should be their interests and so on.
You can even browse through the profiles on a standard membership, it does, however, pay out to subscribe as you will be able to use many other special features such as Reverse Match, MatchPhone and Match Me.
Signing up and filling up information is pretty straightforward – provide basic information, give information about your lifestyle (the more details the better), upload a photo and get started. Match prides itself in a sophisticated algorithm that will get you a true match in no time.
The profiles are detailed and the Reverse Match feature helps you see if you could be someone an interest would like, rather than consider only if you would like them, which raises the chances of success once connection/a match has been made.
Pros
It has one of the largest members' databases so you are sure to find a fitness enthusiast to your liking.
For all of you active individuals out there, there is an iOS and Android app available to use.
Match.com offers you a Match Guarantee feature, stating that you will have a six-month free membership if you do not find a perfect match within the first six months of subscription.
Cons
You cannot use the messaging feature for free.
Who is it best for?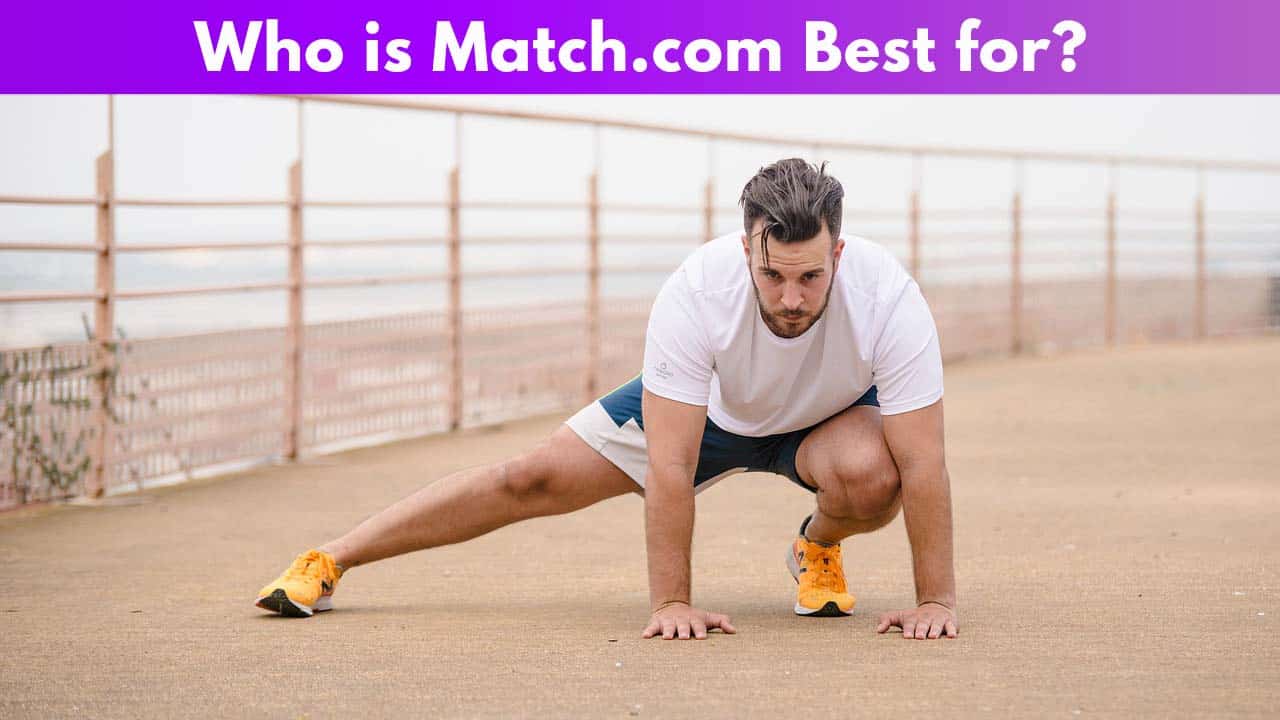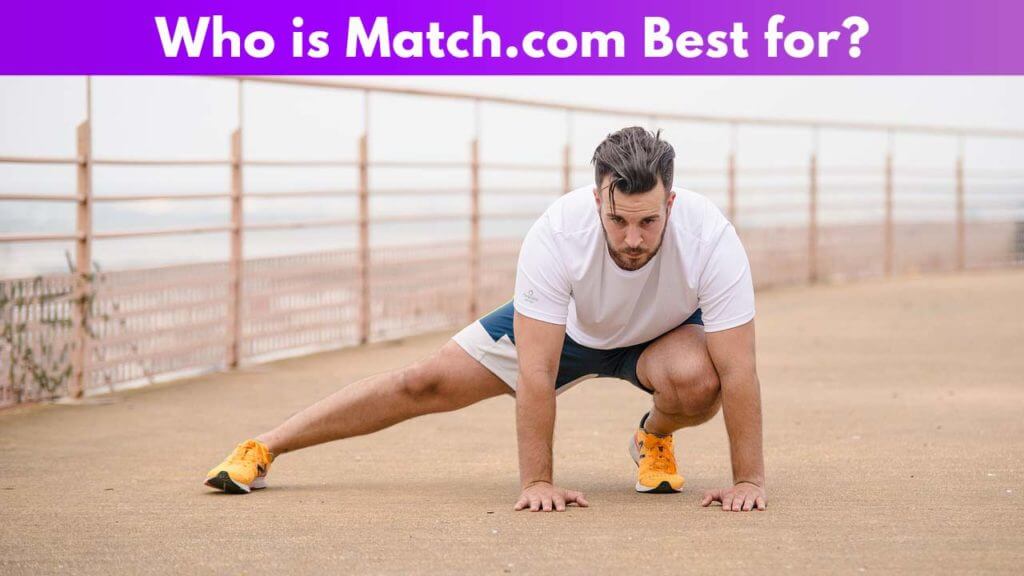 Although it is not targeted to the niche of fitness-loving individuals only, its extensive search options give you the chance to find your perfect match using specific filters that describe your lifestyle preferences.
It is on this list because it gives you a wider range of choice, and many of the features do not require paying a subscription (although it pays out to subscribe).
FAQ
1. Is there a premium membership plan?
Yes, you can subscribe to either of these membership plans: 1, 3, 6-month plans, or a yearly plan.
2. If I connect using my Facebook account, will Match post to Facebook?
No, Match does not post to your Facebook account. Using it simply speeds up the sign-up process and confirms that your profile is a genuine one.
Contact
If you have questions or concerns, visit their Help section on the website. If that does not help try these: phone hotline: 1-800-926-2824; address: 8750 N Cntl Expy Ste 1400 Dallas, Texas 75231, USA.
5. Fitness Date Club
Rating
Signing up – 5/5
Making Contact – 4.5/5
Profile Quality – 4.5/5
Overall Quality – 4.6/5
Description
These dating websites help all of you fit and fitness-loving singles to find a match of the same lifestyle preferences. Basic membership is free, and you can upgrade for full membership and have a VIP ad on as well (pays additionally).
Although the prices are higher, to use all the great features of the website it pays out more if you spend some more money on an upgrade. There are various ways to connect with other members: instant and e-mail messaging, sending winks and cards.
One possible reason why Fitness Date club is more expensive than other sites is that it offers webcam chatting so that you could meet your interest a bit better before you go for a run IRL. VIP membership allows you to keep track of your favorite profiles. You can also fuse filters that are highly specific for each category.
There is also a blog that you can read about running, golf, etc. – it almost feels like a magazine or a social network with dating perks!
Pros
Blogs with various sports topics are available for fun and information.
Good value for money.
You have the option of video chatting.
Cons
The website's membership fees are on the pricy side.
Who is it best for?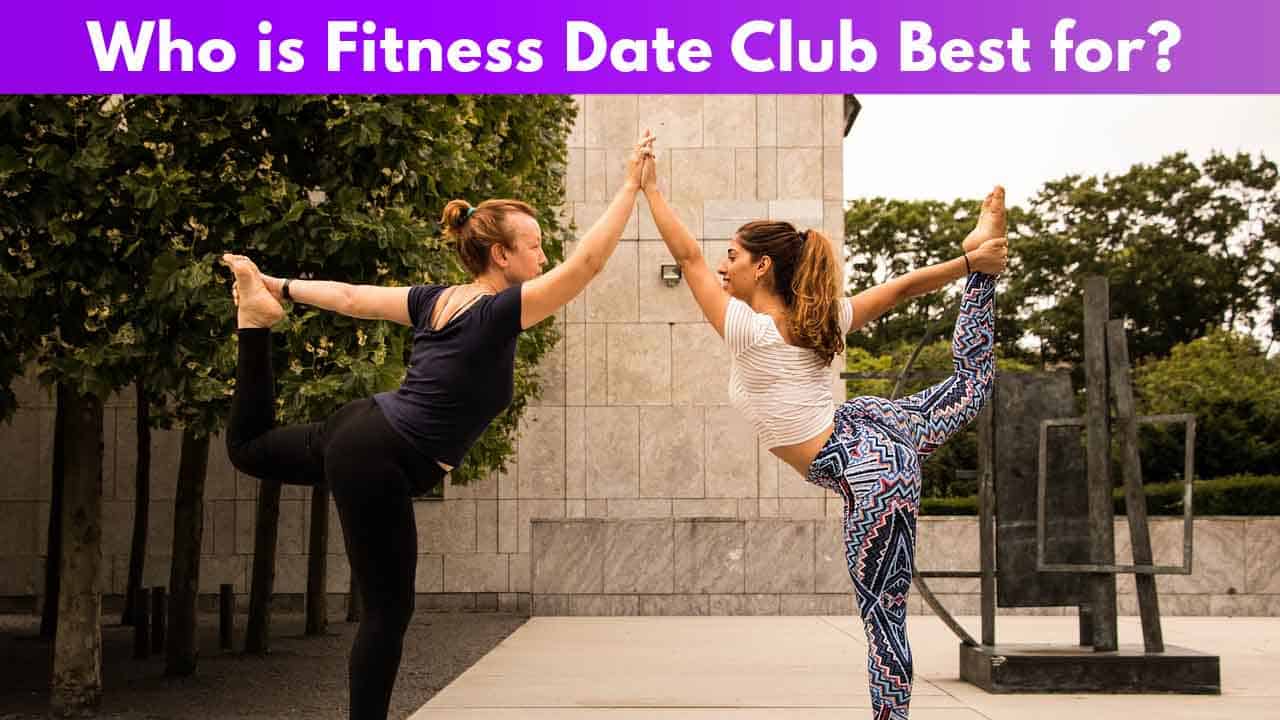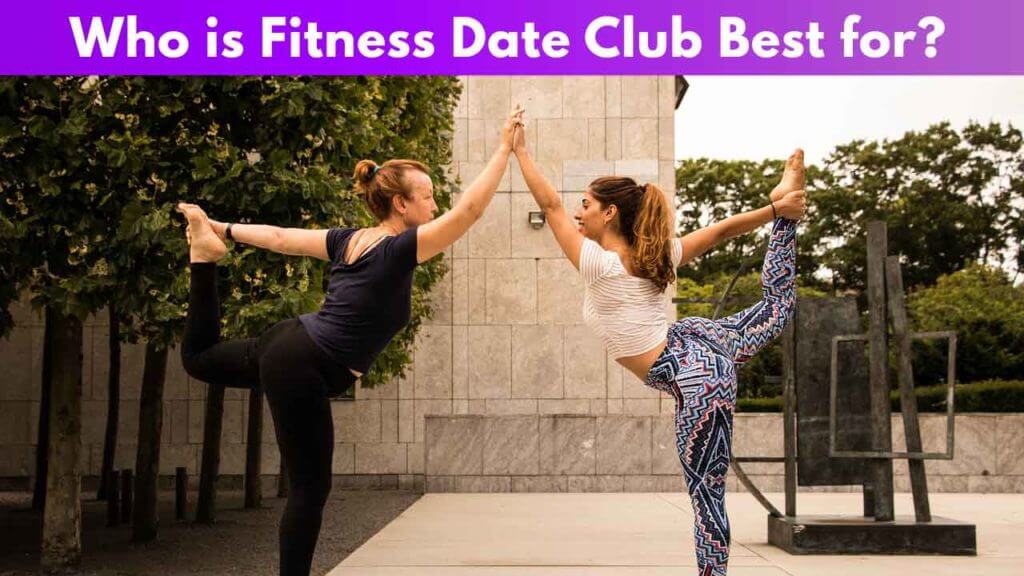 It belongs to the specific dating niche and it caters to sport-loving individuals. The website has success and it focuses on helping you find long-term relationships, however, we have come across with people looking for something more casual as well.
FAQ
When will I be shown in search results?
Your profile will be visible to other members as soon as you complete the sign-up process. You will receive a notification with this information.
Contact
You can contact the websites customer support by filling in the form that you can find in the Help Center.
Bonus:
6. Happn App

Great for people in busy cities.
It helps you find a match if you are, for example, frequenting the same gym, or the same running park or sporting events and you might think that you have crossed paths with your soul mate but still have not made a connection.
It connects you to people in the 250mile radius, so it makes sure that you will be close to your interest location-wise. However, you may miss out on somebody just because they are a little further away.
Anyway, downloading it is free, and it is available for iOS, so why not test your luck, and have some fun. You can even set up your workout preferences such as the type of workout, how many times a week you workout.
You can connect with a person only if both of you show interest in each other protecting both you and the other person from unwanted attention.
Things to Consider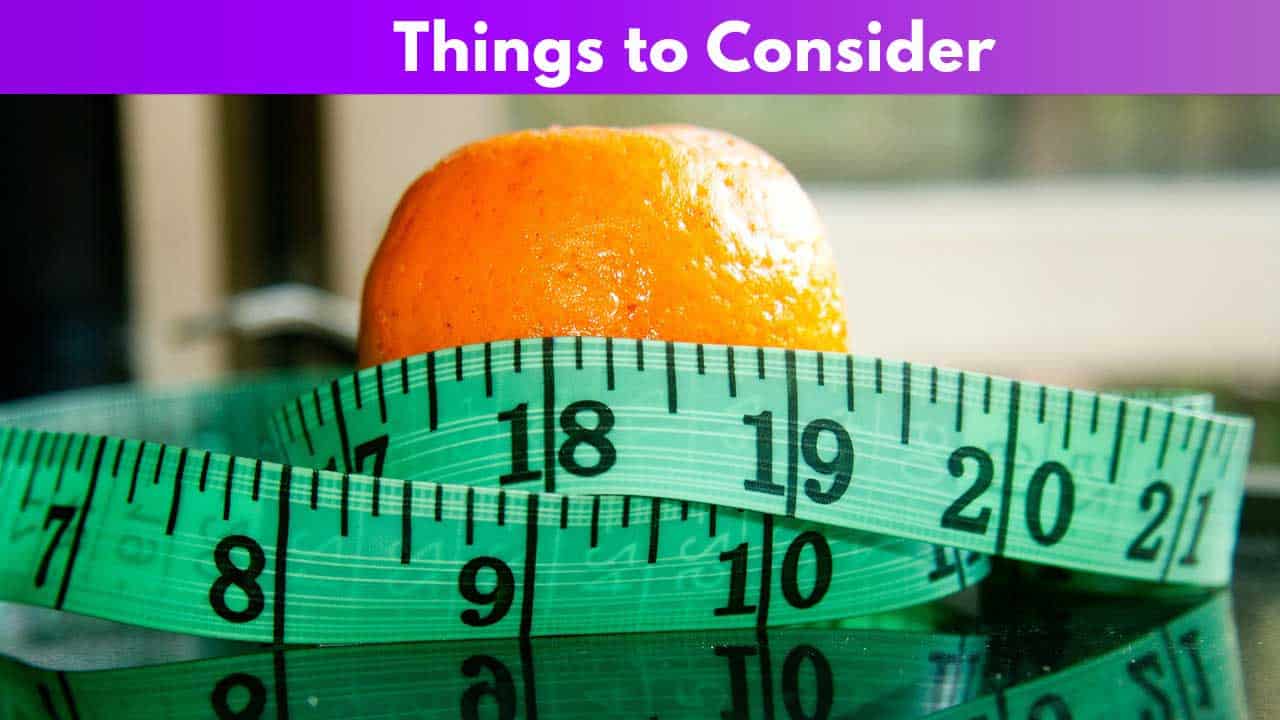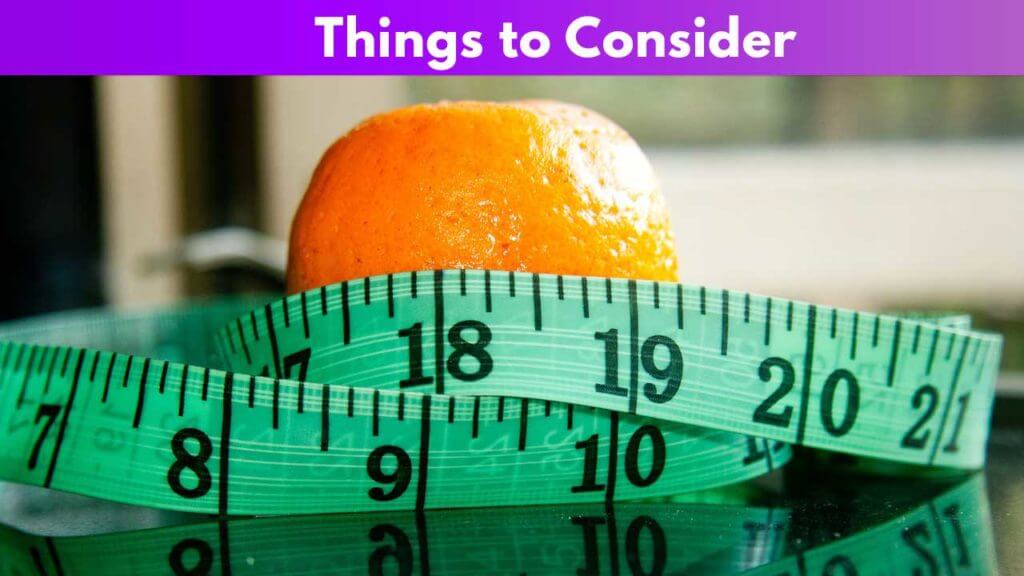 As in any type of online dating, be careful with the information you are sharing on the web.
Show your qualities. You are already perfectly fit and confident with your body. Judging people by their great physique and photos may be an advantage on regular dating sites, however, on fitness dating sites everyone is already as fit and as hot, so you need to attract people with something other than that. Show off your humorous side, your intellect, your kindness, love for animals. These and many other qualities can distinguish you from others.
Do not get discouraged. If things do not go according to the plan that you constructed n your mind, give it time. Dating, as well as exercise, will not give results overnight.
If you meet up with someone but it does not turn out to be a successful love story, make sure that. if you happen to cross paths in the gym or field, you still create a healthy, sporting environment. Nobody wants to start avoiding their favorite gym because of a failed date.
Take it to the real world. Sharing at least that one interest is certain to keep the conversation going even when you meet up in real life. At least you will be able to check if there is chemistry between you.
Be open to friendships. Like-minded people often end up being just friends rather than lovers and partners if it is the only interest they have in common. For love to work, there must be more between you than just a shared interest in fitness and exercise. So until you click with someone, you can make many work-out buddies and good friends.
Reveal your intentions. Because of the nature of the lifestyle, meeting people in a bar is somewhat unlikely. This is why members here usually look for serious relationships. So, if you are shopping for a fling, reveal your intentions early on, in order not to string other members along.
Final Word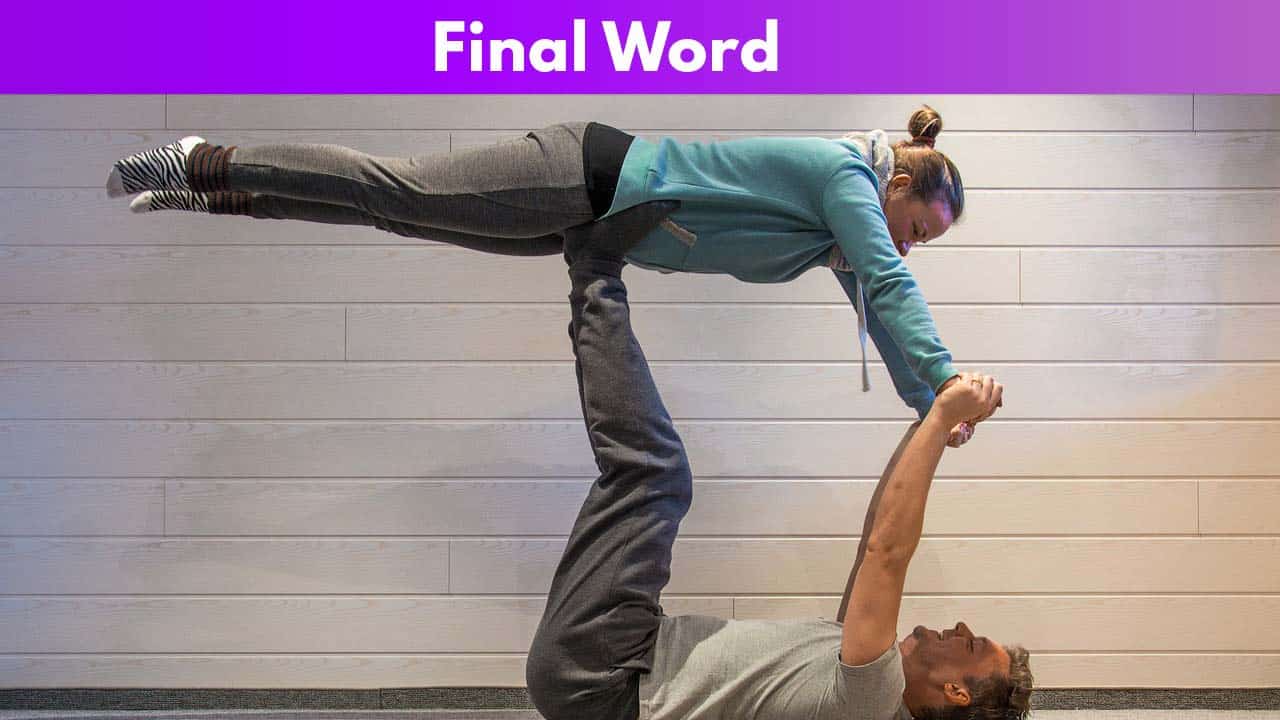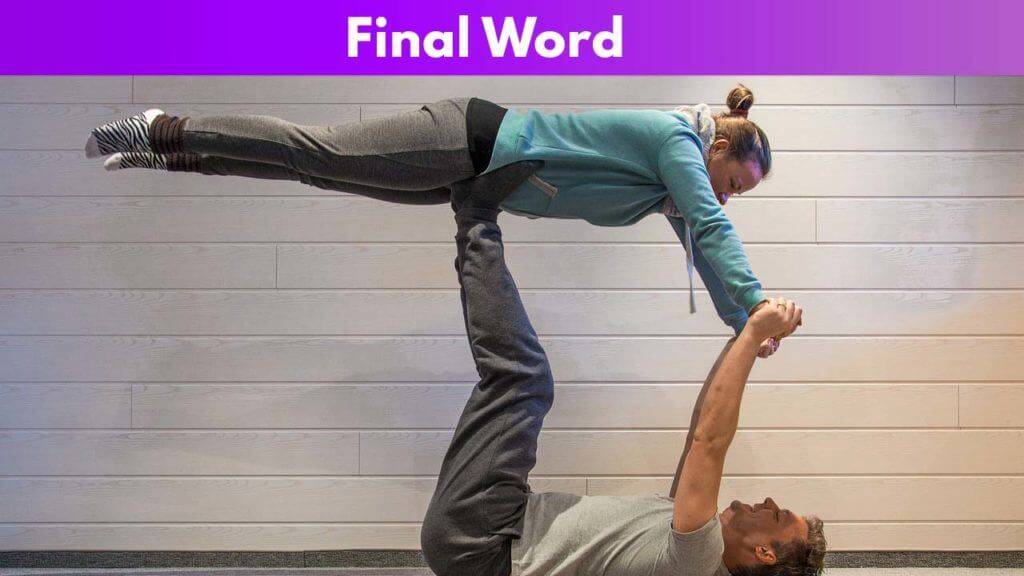 There is a saying among fitness enthusiasts that "couples who train together stay together."
So whether you are a basketball player (pro or amateur), a gym-goer, or you are into yoga and pilates we hope we have found a great number of ways in which you can connect with like-minded individuals.
Besides these five dating sites we have chosen due to their versatility among members and activities (if you are running a marathon there is no reason not to find a soul mate among for example lifters or yogis), there are many more good ones out there, but they cater to the very specific fitness and lifestyle niches such as Golf Mates for Golf-lovers, Veggie Date for those who see fitness through eating habits rather than just exercise, or The Yoga Match for all of you who like to do advanced stretching.
For many people who work-out on a daily basis, fitness and exercise are not just a hobby, a way to pass time and move their bodies after a day of sitting in an office – it is a lifestyle.
We understand that this lifestyle may not appeal to everybody – others may find it strange that you will pass on (or come late/leave early) a group get-together because you have a work-out session, or that you will not drink alcohol except maybe on special occasions.
If you are dating a person who thinks that you are overdoing on exercise or not indulging yourself enough, explaining yourself to them can be quite stressful and frustrating.
This is why we decided to help you find that perfect work-out buddy, who will spot you and support you every step of the way – workout and life-wise.