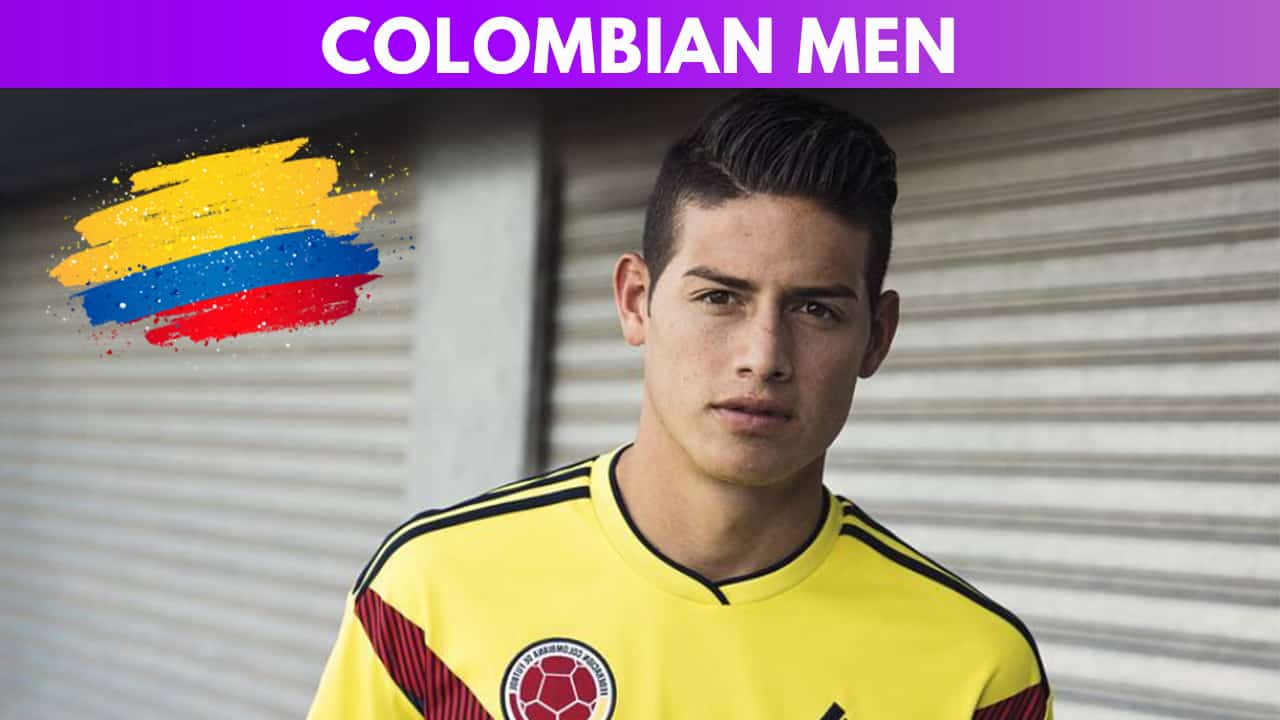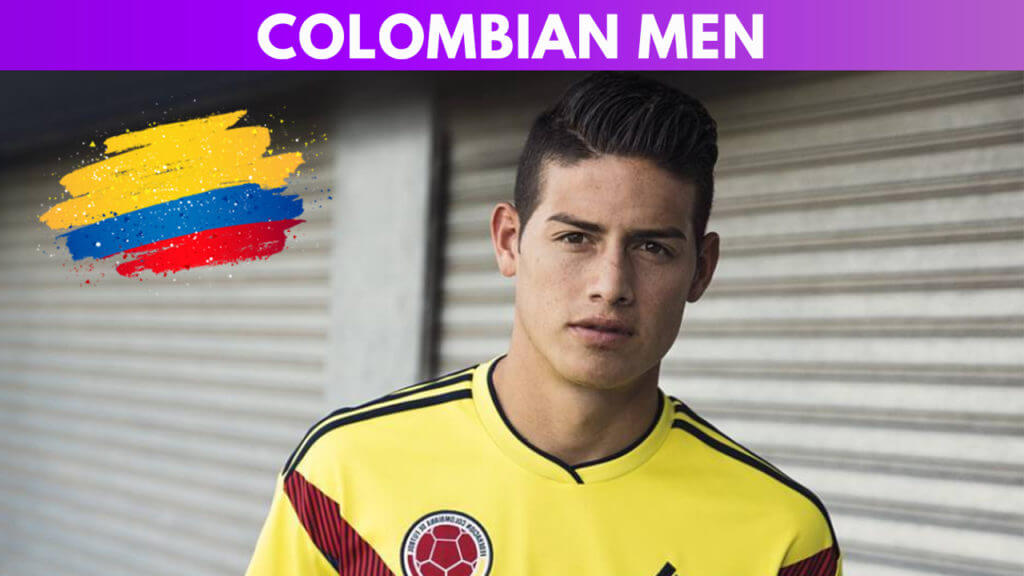 Even though I had the chance of travelling all over the world, there are some places that are especially close to my heart, and when I say that I talk about love, of course.
One of those is Colombia, where I had a once in a lifetime experience with dating Colombian guys that I don't think I'll ever forget.
If you are new here, make sure to check out all the men's country guides to see how Colombian men compare in all categories.
Keep reading to learn the details of my story, as well to find out the tips and tricks to dating Colombian men.
OFL Top Recommendations based on 100,000+ Survey

"Serious Relationships"
"Discreet Hookups"
"Best Course for Men"
"Quick Flings"
"Normal Hookups"
"Our Quiz"
Is your dating app giving you the best chance for success?
Make sure to take our online dating site/app quiz to find out.
People who follow our dating site suggestions have on average 2 more dates per month.
What are Colombian Men Like?
To put it in the simplest and shortest way possible – they are spectacular! Don't think I'm overreacting when describing them like that, you'll see I'm absolutely right!
Okay, maybe that doesn't answer all of the questions you may have about them, so let me guide you through all of my findings which can help you finally decide to meet Colombian guys and look for love in Colombia.
Physical appearance
Hopefully, an explanation for my rating of appearance is not needed since they are obviously some of the most attractive men ever!
Of course, when I got a closer look, it was obvious that they don't all look the same, which is no surprise, and especially when it comes to Colombians.
After all, they are a mixture and contain European, African, Middle Eastern and Amerindian features, and Spanish influences, of course. Depending on the part of the country, one or more of these influences are more or less dominant and dictate the look of individuals.
Exactly this mixture of cultures and physical appearance traits is what, in my opinion, makes Colombian guys so irresistible!
This, of course, means no two Colombian men look the same, which is fun, but there are still some overall common traits.
Most of the Colombian men tend to have tan skin, as you would expect from South America, but don't be surprised to find those with lighter skin, considering strong European influences.
Expect most of them to have rich, dark brown or black hair, which is common in this part of the world.
But, when compared to other men of Latin America, for example, Mexican men, they have more distinct European features.
What also separates them from other Latin Americans is their height – they tend to be taller than most of the other Latino men you can find.
On average, a Colombian male is about 171 cm (5ft 7.2in) tall.
All in all, you should expect to come across a wide variety of attractive men, but you and I both know that good looks aren't everything.


Colombian Men Style
Being so darn hot, these gorgeous guys surely know the true meaning of a breath-taking look.
They spend lots of time paying attention to their looks, that sometimes it may seem like an exaggeration (I suppose some girls could be put to shame).
OFL Top Recommendations based on 100,000+ Survey

"Serious Relationships"
"Discreet Hookups"
"Best Course for Men"
"Quick Flings"
"Normal Hookups"
"Our Quiz"
The style varies from region to region, but what all of them have in common is that they will always make sure to look good, even if they are just heading to the store to buy bread.
Jeans and leather jackets-that's the magic duet, even if the outside is as hot as hell!
If you're looking for a healthy relationship, a pretty face won't do – a guy actually has to have character traits that are aligned with your values and principles, in order for the relationship to last.
You must be wondering – what are Colombian guys like?
That is why I wrote a guide on what you can expect when it comes to the character of hot Colombian men, so keep reading to fully understand these men and their way of life.


Additional Rating – The Tinder 1000 Swipe Rating
On top of the important physical trait ratings for Colombian men, we have also created our own additional rating from the Colombian men we see on Tinder. We call it the 1,000 Tinder swipe rating. It is extremely accurate and gives a very good overall picture of the single men and how attractive they are.
This is how it works.
We swiped through 1000 different profiles in all of the major cities of Colombia and took note of how many handsome men there are. We jotted down how many 8's, 9's and 10's there are based on their profile pictures. Here is a quick breakdown.
0-100 is poor
100-200 is OK
200-300 is Good
300 – 400 Is Incredible
400 + is Mindblowing (There are only a few of these)
With a Tinder Plus subscription, you can teleport to anywhere in the world and swipe for yourself. Find out more below In the section about how to meet Colombian men. Also, make sure to check out my other country guides to see how their Tinder scores compare.

Character
I already mentioned that handsome Colombian men have features that are an amazing mixture of characteristics of different cultures, and their character is just as complex, too.
What character basically shows is how you can expect to be treated in a relationship with a Colombian man.
You'll agree with me when I say that this is perhaps the most important thing in a relationship.
So let's explore together what hides beneath the beautiful exterior of hot Colombian guys and get to know them a little bit deeper.
1. Gentlemen Rating
There is no doubt you will feel like a real-life princess next to handsome Colombian guys.
They are known for their romantic side and don't hesitate giving you compliments all the time, calling you by nicknames or simply "mi amor" and showering you with gifts.
Romance is in their nature, so in case you're a sucker for this type of love, you will have the time of your life and enjoy being treated like you deserve, and better.
This also gives you a general idea about how are Colombian men in bed.


2. Integrity
You're dating a Colombian man?
Congrats, now you have a second family!
This whole nation is extremely family-oriented, similar to Greek men, and for them, there is hardly anything more important than spending time visiting relatives and attending family events.
You can expect from Colombian guys to always have their family's best interests in mind, protect them and defend them, which is good since they will to that for their future wives and children, too.


3. Honesty
Don't get worried right away, let me explain.
It's not like they love to lie and will hide stuff from you, it's just that there natural born charmers and will say a lot of romantic things to get you to fall in love, which could include some grand promises that will most likely never be fulfilled.
So, there's no need for doubting your man, just keep in mind they're sweet talkers.
When it comes to serious topics though, expect them to be completely open and honest with you.


4. Loyalty
They can't be perfect, right? And I want to give you the truth, even when it's unpleasant.
Considering how flirtatious they are, you can't expect you'll be the only girl he thinks about, that simply won't be the case.
But, don't get discouraged just yet. This definitely doesn't mean they won't commit when in a serious relationship. After all, flirting is a common trait of all attractive men, from Greek and Italian men to Australians and Brazilians.


5. How Protective are they?
No matter if we're talking about their closest family and friends or a stranger on the street, count on them to help a person in trouble as much as they possibly can.
Believe me when I say, these are some of the friendliest people ever, and they will never back out and leave someone unprotected.
I guess you can from this estimate for yourself what are Colombian men like in relationships.


6. Are they Resourceful?
Would you be surprised if I told you that Colombians try to help even when they know they can't help you?
For example, if you're looking for directions on the street, you will always get an answer, but that doesn't mean you'll get the right directions and reach your destination.
They are lovely and want to help whenever possible, so they would rather say the wrong directions than saying nothing at all, which I find sweet and therefore I gave them a high score.


7. Maturity
This character trait got a low rating since you would not believe how close Colombian men are to their moms.
Seriously, they are perfect examples of "momma's boys" and will stay close to them even as adults, similar to Greek men.
But look on the bright side – this also means they are emotional and know women very well, and if you're on good terms with his mother, you've basically won over his heart, too.


8. Self-confidence
These guys are so confident they have no problem giving out compliments to girls that are simply walking by, so that tells you why I gave them the maximum score for self-confidence!
Colombian males are all but shy and will have no problem approaching any female, no matter the time or place.
The reason for this probably lies in their Latino blood and amazing looks, which we all agree they have.


9. Are they Friendly or Reserved?
As I mentioned, Colombians have big families, but they have big friend circles as well.
Considering that, they are always surrounded by people, which makes them the total opposite of reserved.
Expect to be accepted right away in his friend and family circle, even if you've only been dating for a short amount of time. You'll be pleasantly surprised by the warm welcome, great conversations and overall friendliness!


Colombian men are Latin American men with suave I must say.
There are more to learn about these men and i promise from the beginning to let it all out so read on and i promise you, it will be worth your time.

Dating a Colombian Man: Pros and Cons
Pros
1. You will be spoiled with romantic gestures
Are you the type of girl who always dreamt about a prince charming coming your way? If that's the case, head to Colombia to find him!
This is because romance is very much alive in Colombia, and men do anything to make their women feel loved and even spoiled!
Any grand romantic gesture you can think of is coming your way when dating a Colombian guy, so be prepared for public display of affection, compliments all the time and a hundred different nicknames.
Creative pick-up lines are also their speciality, so be prepared to hear them a lot, even when walking down the street.
Romance is also very important for sex life, so I'll leave it up to you to speculate how are Colombian guys in bed.
2. You will learn to dance
Dance is in the blood for Colombians, so get ready to move!
Not only do they have a natural gift for dancing, but it is also a huge cultural aspect for them, and it is done anywhere and at any time.
There is no party, family event, night out or even a friendly visit that can't turn into a dance party. It's safe to say Colombian people are party animals that will make any occasion extraordinary.
Most common types of dances in Colombia are vallenato, cumbia, reggaeton, salsa and many more that you can expect to learn during your international dating experience.
3. They are more straightforward
Forget about silly games people often play in relationships to keep the other person guessing whether love is there or not.
With a Colombian man, you will never wonder whether he likes you or not, simply because he will tell you!
If he likes you, he will call, text, take you out, shower you with compliments and gifts, and there won't be a single moment where you'll have to ask yourself "Does he like me or not?" so enjoy the direct approach these guys have to romance.
Cons
1. They tend to be late
This is one of the most common Colombian men stereotypes, and it exists for a reason.
Don't be surprised if a Colombian man shows up to your date one hour… or a couple of hours late.
This is absolutely an annoying trait, especially if you care a lot about punctuality, but don't be too hard on him, it's just the way he is.
Instead of getting mad and leaving before he even gets to the date location, come prepared – bring a book or some music to listen to, or even wait at home for him to let you know he arrived. Compromise is key!
2. They are a little bit spoiled
You get it by now – family and their relationship with their mom is one of the most important things in a Colombian guy's life.
This has a couple of consequences like them not being able to fully function on their own, even when it comes to simple house chores or easy adult tasks, so be prepared to do them instead of your man sometimes.
Don't try to change these habits they have since they go way back – either try to compromise or give up.
3. They can be too flirtatious
In case you want to be the one and only for your boyfriend in a relationship even if you're just casually dating, there are a few things to know about typical Colombian guys.
It's simply in their blood that they have a couple of women in mind at the same time.
This, of course, doesn't have to be a bad thing, in case you need your freedom and want only a casual thing during your international dating journey.
How to Meet Colombian Men
It's totally understandable if you've started fantasizing and you want to meet Colombian men after reading all of this.
The best way to actually fulfil that fantasy is the way I have done it, obviously.
Just kidding! When it comes to the question of how to meet a Colombian guy, I don't mean to say my method is the best method.
But, there's no denying that travelling will not only give you a wide variety of men to choose from but will provide you with so much more than just an international dating quest!
However, if you won't be able to travel to Colombia in the close future and you're questioning where to meet Colombian guys then, don't give up immediately.
Thankfully, nowadays the internet provided us with so many opportunities for how to meet Colombian men, that going abroad to meet single Colombian guys isn't even necessary – you can do it through a dating website.
I did have the luck of dating a Colombian man in person, but out of curiosity I wanted to see what are the best options for online dating and I came across Colombian Cupid.
This dating platform is the leading in connecting Colombian singles, but also foreigners with Colombians, so if you're one of those American women looking for Colombian men, here's where you have the highest chances of success.
The app itself can be downloaded for free to your mobile phone, and after that, all you need to do is pick out pictures for your profile, write a couple fun facts about yourself and start exploring profiles of single Colombian men.
You can use this platform not only for dating, but also to learn more about other cultures and debunk some of the Colombian guy stereotypes you may have.
No matter if you want to find sexy Colombian guys, or just see who's out there, either way, use the opportunity this dating website gives you in case you have been wondering where to meet Colombian men.
How to conquer Colombian Man's heart
It goes without saying that you need to modify your dating tactics for men from different countries.
Colombian dating culture relies on traditional values, but nevertheless, I compiled a list of tips for dating a Colombian man:
1. Be yourself!
I know, this sounds like a typical dating cliché, but trust me, it's here for a reason and is one of the most important Colombian guy dating tips.
Enjoy the fact that you're a foreigner because typical Colombian men prefer exotic-looking women, who are different from those who they meet on a daily basis.
The more unusual you are, the better! Don't hide your accent, talk about where you're from and you'll be sure to be the centre of attention and find a Colombian boyfriend.
2. Don't worry too much about the language barrier!
Maybe you have questions such as "What are Colombian men like when it comes to speaking English?"
Relax, even if you don't speak Spanish, you can be sure that you will find a way to communicate.
The thing is Colombians value bilingualism very much and learn English from a very young age in order to have a professional advantage later in life. Besides that, they are very aware of how easier travelling and socialization are when you have knowledge of English.
Even if you come across someone who speaks only Spanish, I'm sure you will find a common tongue considering how polite everyone in Colombia is.
3. Expect him to show you off!
If you asked me what are Colombian guys like in relationships, I would tell you they're all about their girlfriend!
You can expect him to be very open and brag about you to everyone he knows, which is a way of showing his affection, and definitely a good thing, kind of a compliment.
Accept this flattering position and enjoy being showered in attention!
4. Don't give it all away!
Here's another tip about dating a Colombian guy – let him chase you and gradually win you over.
There is nothing they love more than the challenge of winning a woman over, so do them the favour and be mysterious and independent. Trust me, you will benefit from it later on!
5. Be adventurous!
Remember that he will try everything and anything to impress you, and that includes coming up with the most amazing, crazy date ideas.
Use this chance to see what Colombian culture and life have to offer, and take as much as you can out of your international dating experience!
6. Show respect to his family!
By now you read enough not to be surprised about this being one of the Colombian men dating tips.
Never assume you will come before his own family – considering his values that is never going to happen, so respect the time he sets apart for spending with them.
Also, make sure you have great relationships with the people closest to him, especially his mother if you want to leave a great impression.
Top 3 Hottest Colombian Men
Let me tell you, this country really has a lot to offer when it comes to beautiful people.
Trust me, making this list was challenging for me since I had to pick only three hottest Colombian men! I somehow managed to do it so please enjoy the top three guys who I liked the best.
1. Maluma
I don't know about you, but when I think of sexy Colombian men, Maluma is the first one that comes to mind.
Born in Medellin, Colombia in 1994, he is a worldwide known singer and songwriter.
Shortly after beginning his musical career in 2010, he was signed to "Sony Music", one of the biggest record labels in the world.
He released a debut album in 2012, but it wasn't until the huge success of his 2015 album "Pretty Boy, Dirty Boy" that he became globally recognizable.
This led him to record songs with today's biggest stars, such as Shakira, Ricky Martin and Madonna, just to name a few.
Up until now he released four studio albums and shows no signs of slowing down.
He is a winner of a Latin Grammy Award and two Latin American Music Awards and has been nominated for many others.
2. James Rodriguez
Considering how much Colombians love football, it's no surprise there is going to be a football player on my list.
Born in 1991 in Cucuta, Colombia, James is today one of the best players of the Colombia national football team. Not only that, but he also plays for Real Madrid.
Fun fact: playing for Real Madrid was his dream, and it came true when he got signed for a mind-blowing amount of €63 million, one of the largest amount of money paid for a football player in history.
He started his professional football career in 2006, and became the second-youngest football player from Colombia to play a professional match – he was only 14 at the time.
James is also the youngest player ever to receive the Portuguese Golden Ball award and is also the winner of FIFA Golden Boot, as well as many other recognitions.
All in all, James is considered as one of the most talented young players in the world and keeps going strong.
3. John Leguizamo
This Colombian actor, film producer and actor was born in 1964 in Bogota, Colombia, but he spent most of his life in USA building his career.
He has been a part of over seventy-five movies, produced 10+ and created and starred in a number of television and Broadway shows.
At the start of his career, he was mainly focused on comedy club shows, where he performed until he had his TV show debut in "Miami Vice".
Since then he acted in numerous films, next to big stars like Al Pacino, Robert De Niro and Arnold Schwarzenegger, and voiced a number of characters in various movies, including all three "Ice Age" films.
What is interesting is that he fought against Latino stereotypes through his Broadway shows, for which he got numerous awards.
In 2009. he became a honorary "Colombian ambassador".
He is happily married since 2003. and has two kids with wife Justine Maurer.
Final words
After all these, I am sure you are ready for that adventure of a lifetime that you have been looking forward to.
Get a headstart with online dating by using the ultimate guide to dating online to recreate that atmosphere for love and communication before meeting him.
Colombian men have a lot of fun and you should be ready to get out there and have some fun. The man of your dreams is waiting for you out there, take chances!