If you were curious enough to give this dating app a try, then you have definitely installed it on your device and started exploring all of its features.
Even though Bumble is quite similar to other online dating platforms, it also has several unique features that will help you have a great time while using it.
Looking for potential matches is quite easy on Bumble, but you will have to learn how to use all of its options and create a dating profile that will attract attention.
Read this article to the end if you are curious to find out:
OFL Top Recommendations based on 100,000+ Survey

"Serious Relationships"
"Discreet Hookups"
"Best Course for Men"
"Quick Flings"
"Normal Hookups"
"Our Quiz"
Is your dating app giving you the best chance for success?
Make sure to take our online dating site/app quiz to find out.
It's a fact that people who follow our dating site suggestions have on average 2 extra dates per month.
How to Use Bumble in Video Form:
Audio (podcast) form for those of you on the go:
How to Create A Bumble Profile?
Just like on all dating sites, you will have to go through a registration process before you are able to swipe right on someone.
When it comes to creating a profile, Bumble is really not that strict as Tinder or Hinge, but you will need to verify your identity.
This can easily be done by connecting your dating profile to your Facebook account or your phone number.
Since Bumble is a very popular dating app, they allow you to create quite a simple Bumble account, and they don't really insist on telling everything about yourself.
You can upload a few profile photos, add some information about your age, location, education, and hobbies, and you are done.
When it comes to this, it may be a bit harder to find your perfect match, but in general, Bumble will take you way less time than Hinge or Tinder.
Don't feel pressured to upload hundreds of things about yourself because each dating profile is quite simple, and even without too much information, you will be able to find potential matches.
How Does Bumble Algorithm Work?
Bumble algorithm is something that is not really predictable, and since you are leaving only the most basic information about yourself when joining the platform, it doesn't even do too much.
Unlike Hinge, the Bumble algorithm doesn't recommend people based on anything except their location and age, so you will not really be able to look for someone based on common interests and likes.
This may be a disadvantage for many people, but in general, if you are not looking for something way too serious (like eHarmony or Tinder) and you just want a casual hookup (like BeNaughty or Ashley Madison), this shouldn't be bothering you.
The algorithm will find you a Bumble date that lives the closest to you and is of a similar age, and most of your matches will be like that.
They also tend to show profiles with the largest number of pictures first, so you will be able to see those who are the most active and dedicated to Bumble easily.
Overall, the algorithm really doesn't offer any amazing matches and is quite simple, but you will definitely be able to find several Bumble users who are interesting and worthy of your time.
OFL Top Recommendations based on 100,000+ Survey

"Serious Relationships"
"Discreet Hookups"
"Best Course for Men"
"Quick Flings"
"Normal Hookups"
"Our Quiz"
Just like on other dating apps, if you swipe left, this person will no longer appear on your homepage, and in case you want to rematch, you will probably need to scroll down through everyone's profiles until you come over that person again.
Also, one of the things that may not be the greatest is the fact that in case someone likes you and you don't swipe them back in 24 hours, they will go to your list of expired matches, and you will need to look for them all over again.
The platform encourages women to be the ones who will send the first message, so once you match with a nice guy, you will be the one who makes the first move because those are the rules of Bumble.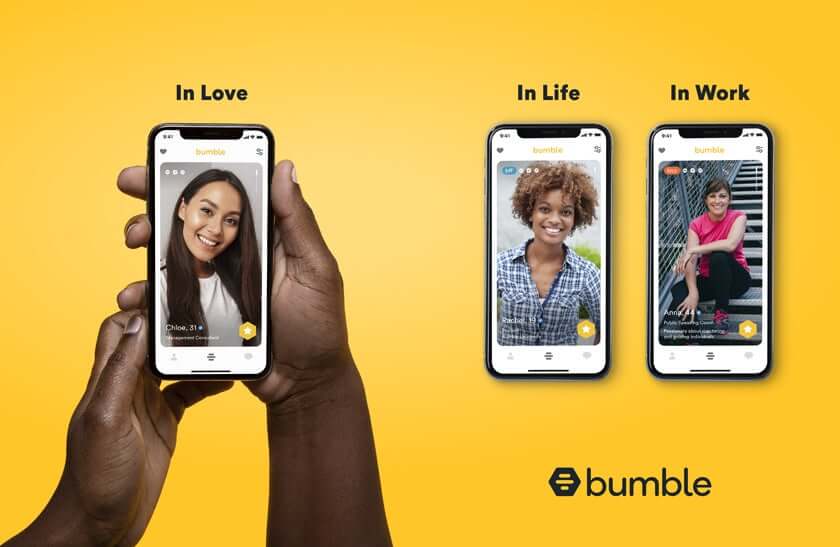 In general, this is a great thing, and you will get notifications each time someone likes you or swiped you right, so you can decide whether you will match them back immediately or not.
You can also have a match queue, and when you run out of interesting people to talk to, you can always choose someone from this queue and match them back.
It may sound ruthless, but if you have several choices, it is the best thing you can do because you are here to have fun.
If you want to keep popping up on other people's homepages and become a recommended user to as many people as you can, then you should definitely upload a new pic and selfie frequently.
It will show the algorithm that you are active and dedicated to Bumble, and it will certainly better your performance on the platform.
There is also Bumble boost which is a feature you can pay for if you want your account to become more popular on the platform and receive more matches.
It has shown to be very successful for most users, and people have managed to receive plenty of superswipes this way which is an amazing thing.
How Does Bumble Bff Work?
Another amazing thing about Bumble is their Bumble Bff program that allows you to start looking for new friends on the platform.
Even though many people are looking for a Bumble match that will be their significant other, there are also plenty of people who are looking to make some new friends on platforms like this.
When joining, you can choose what your goal is with Bumble, and you will be redirected to the homepage that will show you all the people who are in the Bumble Bff program.
Your right or left swipe will do the same as it does on regular Bumble, and you will be able to easily meet new interesting people.
How Does Bumble Bizz Work?
Bumble Bizz is also one of the premium features that has made this app stand out on the market easily.
This part of Bumble is reserved for people who are looking for business acquaintances and partners online, and even though it can sound like a silly idea, it is actually a great way to find a new job and meet people who can help you out in the industry.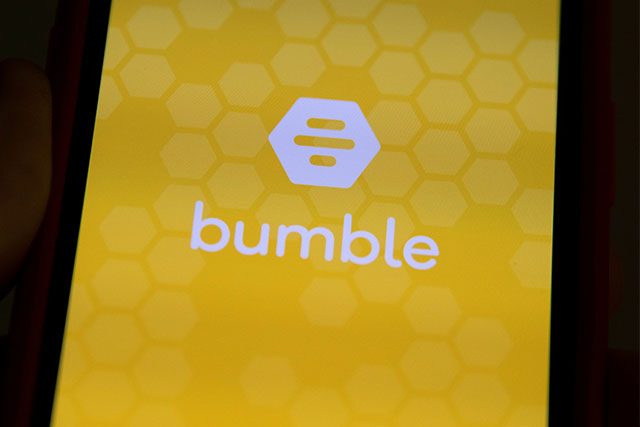 Many people underestimate the power of Bumble, and trust me, even though there are thousands of people who are in just because of dating, there are also plenty of them who use this feature too.
How Does Location on Bumble Work?
Location is the most important feature on Bumble, and it is also criteria on which you will be connected with other users.
For that reason, when joining the platform, you will need to leave information about your location in the app, and after that, you should allow the app access to your location information.
Since all of the recommended matches on the app will be based on your location, you will need to update it every time you move if you want to receive the right matches.
You can do it manually or by allowing Bumble access to your location settings, and both of these options are fine.
Frequently Asked Questions