When it comes to feeling ambivalent about navigating dating apps and the online dating world, don't worry – you're not alone. Writing an online dating profile may feel overwhelming. It's usually not easy to write about yourself in general, much less when the goal is to put yourself out there to find love. The key to success is to understand how writing a good dating profile will attract the right attention and streamline your experience so that you don't meet the wrong people. Ideally, you don't want to spend a lot of time weeding out the undesirable prospects and delay finding the kind of person you're looking for. While the online dating world is constantly changing and evolving, some truths remain static. Here are 6 tips for writing a dating profile that will always work, no matter which dating apps you use or how high tech the online dating world becomes.
Be Down to Earth
There's no question that sales are an important aspect of writing a good dating profile. It may not be natural or fun, but it's a must. No matter which dating site you choose or how great your profile photos are, you've got to sell yourself in your online dating profile, as if you are a product. The key is not to be showy or over-the-top. To have a chance of getting into a new relationship, you must put your best foot forward and inspire someone to want to get to know you in your online dating profile. However, much can be lost in translation in the online dating world, so you want to take care not to come across as arrogant or self-important. The best men's dating profile examples will nix the sarcasm. Talk about your passions, your adventures, what you love to do, and what's important to you. But remember that haughtiness or a biting wit is not going to do you any favors. If you're unsure about what to say in order to write a good dating profile, you're much better off sharing your humility and depth than trying to prove how cool you are.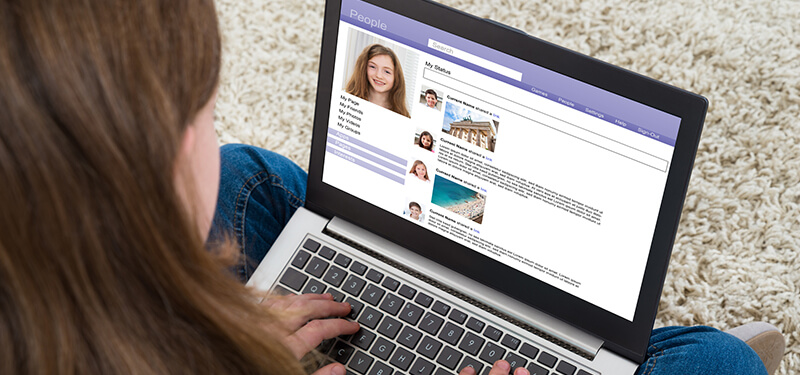 Always Be More Specific Than General
Do you love to laugh? Are you living life to the fullest? Do you look as good in jeans as you do in a cocktail dress? These kinds of generic phrases are the kiss of death and will not help you in the dating world. They are overused in profile writing and don't say much about who you are as a person. It's like canned laughter – It's not very convincing. The best dating profile examples are specific, grab attention, and convey who you are in a meaningful way. Specificity can also serve as a great conversation starter for both men and women because it makes the profile more personal. If you love to laugh, write about what's so funny. If you live life to the fullest, write about how you're setting the world on fire. If you know exactly where you're going in that cocktail dress, write about that because good women's dating profile examples will explain why you feel as good as you look. The details are where the gold is. They illustrate your personality traits and what you're like in real life. Details are key to writing a good dating profile.
OFL Top Recommendations based on 100,000+ Survey

"Serious Relationships"
"Discreet Hookups"
"Best Course for Men"
"Quick Flings"
"Normal Hookups"
"Our Quiz"
Use Current Photos
When it comes to profile photos, make sure you use photos that represent your current appearance. This is one of the most important pieces of dating advice you can hear because you want to be as transparent as possible about your appearance to build trust. This way, when you meet in person, both of you will feel comfortable and have a good foundation for the date. Full body shots are important so that someone can see what you look like from head to toe. Make sure that you make it as easy as possible to see just what you'll look like in person. Wearing sunglasses in multiple shots is not advisable as you're covering your face. You don't need to spend a lot of time figuring out which full-body shots you should use. Just be sure to feel confident about what you're putting out there.
Veer Away From Negativity
Sarcasm can be cute when you know someone, but when it comes to the do's and don'ts of writing an online dating profile, it's usually a don't. More often than not, being a smart ass won't translate well. You don't want to turn someone off by having what you mean misconstrued before the object of your affection even gets to know you. A good profile may have some self-deprecating humor that's well placed, and some funny dating profiles can be appealing. Just be careful not to be too wacky or superficial. Digging a little deeper and revealing some depth is most likely to attract your suitable match. It's generally not what people want to hear on dating sites, but potential partners want to know the truth of who you are instead of clever defense mechanisms. When it comes to tips for writing a profile, always lean towards the positive aspects of yourself.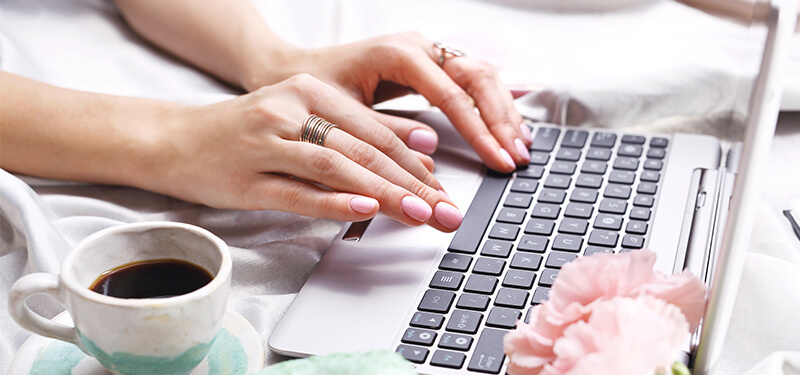 Check Your Grammar
You don't have to be an English aficionado to write a dating profile that gets results. However, you do need to make sure not to have a ton of spelling mistakes and other grammatical errors. This can be an immediate turn-off and prevent the right person from seeing what you really have to offer. If you're wondering how to write a dating profile when you're not confident about your writing ability, keep it simple. Write about what's important to you and try to create an online dating profile that's short and sweet, but with variety and structure. For instance, you could talk about how you love to participate in a particular activity and why. Briefly discuss how it makes you feel, then link that thought to another sentence which alludes to another topic. A good dating profile doesn't have to be long or erudite. Just write the truth and show how interesting you are.
Never Give Too Much Information
Have you ever heard the saying, "always leave them wanting more"? Well, this notion is doubly important in the online dating world. When you're getting to know someone, try to be more appropriate than not. Skip talking about your favorite sex positions and your mental health issues. Don't be a cliché example of women in their 20's who overshares or the guy who's desperate to find a girlfriend. If you're wondering what to write on a dating profile, the best guidelines are to keep it real and keep it light.
If writing isn't your thing or you simply feel overwhelmed by the prospect of talking about yourself, don't fret. It's more common than you think to get help with writing a dating profile. You could ask a friend to review it, or you could take advantage of the myriad of companies skilled at helping you create a good online dating profile that you can feel good about. The aim is to get results, so don't be afraid to think outside the box when it comes to improving your love life.