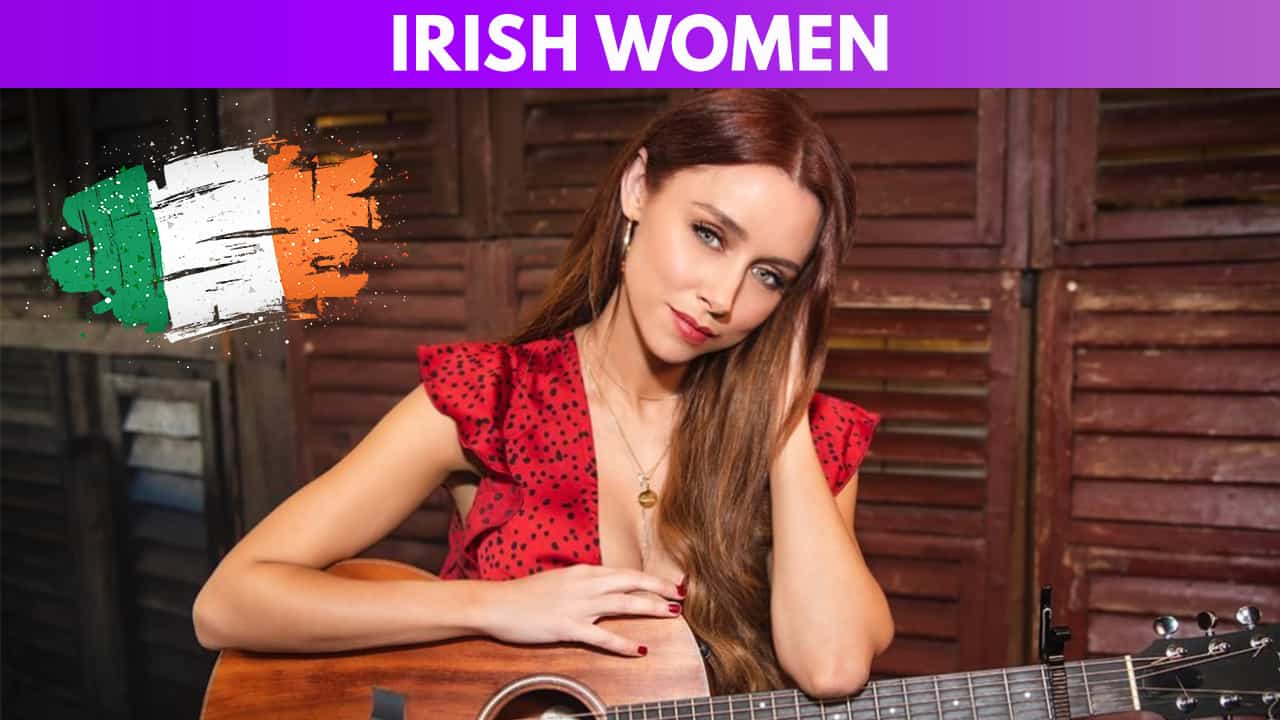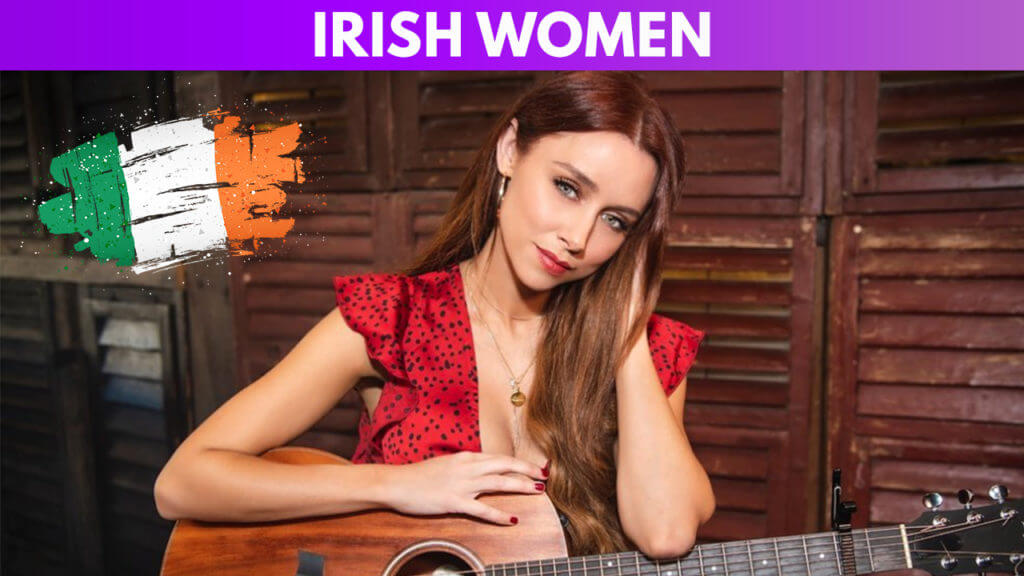 Let me tell you something, Irish girls are much more than a bunch of freckles and piercing blue eyes.
If you are new here, make sure to check out all the women's country guides to see how Irish women compare in all categories.
I've had a quite memorable time while traveling here and there through Ireland, so I decided to create a huge guide and myth-bust some of the most common prejudices and Irish women stereotypes (such as the one I mentioned).
This lengthy instruction manual will be filled with tons of hot tips for dating an Irish woman and super suggestions on how to meet an Irish girl and how to steal her heart.
The exciting journey through my international dating instruction manual begins now, so stay tuned and enjoy!
Is your dating app giving you the best chance for success?
Make sure to take our online dating site/app quiz to find out.
People who follow our dating site suggestions have on average 2 more dates per month.
The Most Important Traits of Irish Women
You will most certainly encounter so many Irish girl stereotypes of all sorts, similar to those all Americans are fat, German people only have blue eyes, Greek always look suntanned and so on.
Some of those sayings are true, but the majority of them are some meaningless prejudices and the result of some speculations.
Trust me, guys, I've seen so many of them, more than enough to give you some clearer hint on how Irish girls look like and what are they like.
What Physical Traits Distinguish Irish Women from Other Women
1. Physical appearance
It's quite hard to find the right words to describe these cuties.
And, I don't mean that because they don't look presentable or because they are ugly, not at all, it's an entirely opposite situation.
The least to say they look exceptional and memorable.
These ladies belong to those who don't have to do absolutely anything to look gorgeous because nature did that for them.
It's a nation of contrasts, and it's their appearance that confirms it the best. They tend to be a combination of very unusual treats and characteristics, most of which would be quite unexpected from some ordinary point of view.
There you go, another perfect word to describe sexy Irish women- extraordinary!
Talking about Irish women body type, the average height of Irish chicks is 5ft 5 inches (165cm), which is a significant boost (of 5 inches) compared to 100 years ago.
2. Health
Like any other woman in the whole world, these gorgeous ladies also pay plenty of attention to their health.
But, I do need to stress out that their biggest struggle actually has to do with preparing healthy meals.
It's no secret that food is one of the most important components for a healthy life, and the modern tempo of life makes it really hard for them to find time to prepare healthy delicacies.
However, while exploring a bit I DID find out something that shocked me a lot. Typical Irish women and health have been making headlines because the system wasn't paying attention to them.
Those who would come to visit the doctor and seek advice over some problems or conditions were believed to be overly dramatic and they would be sent home without proper treatment.
And those were mostly delicate problems, conditions typical for females prone to many complications, if not cured on time.
I must say I deeply admire all those ladies who keep battling for their rights and what's even more important, for their health.
3. How stylish they are?
It's always hard for us guys to comment on this one. I mean, we don't have that sixth sense to see everything such as girls normally can, unless being fashion designer is our profession.
All I can say is that they look pretty, but if things are to judge by what Paul Costelloe, famous fashion designer from Ireland pointed out, Irish chicks have difficulties with style.
As he noticed, unless they are wearing some designers' labels, they lack confidence.
He sees such behavior as boring and self-indulgent, pointing out such things are typical for the middle class.
Unlike Italian ladies, who have a natural knack for fashion, as it's practically part of the genetics, they have problems in finding their own style or matching two items.
But what I found utterly funny is that even though they love high heels, when they get tired of them, they will simply take them off, and carry around casually over one shoulder.
Bits of glass, dirt on the road, wet ground, those practically do not exist, and won't bother her a bit.
Trying to talk her out, nah, it won't do! I mean, you can try, but you will end up doing the only possible thing (every gentleman) would do- carry your heelless beauty home in your arms!
(Yours or hers home, well, that's not up to me to comment!)
4. Facial beauty
Okay, I know you are already trying to answer this one yourself because YOU KNOW. Well, trust me, bro, you don't.
Lemme clarify this- you would say something along the lines-well, they all have ginger hair, piercing eyes (blue or green), adorable face with thousands of tiny freckles and pale skin.
This "archetype", to call it so, has been present God knows how long, but it's inaccurate. It's just one of those annoying stereotypes.
Let's say there are some characteristics that are correct, such as pale skin. Gosh, I think hot Irish women are the palest chicks I've ever met.
Quite surprising, but red hair is actually not so common in Irish girls. More commonly seen combination is pale skin, but dark hair and blue eyes.
This "black" part is believed to be a consequence of mixing with Spaniards, and it resulted in quite interesting and distinctive features.
As for the other facial features, there is a typical Irish chin that is prominent and round. Besides that, they usually have very small narrow eyes, oval-shaped head, slightly upturned nose, and high cheekbones.
They may not be typical sort of hot Irish girls you may encounter, but the reason I gave the highest mark in this category is precisely that atypical aspect.
Those special traits make her look unique and natural, full of some energy and charisma, and that's a really rare and unique treasure.
Additional Rating – The Tinder 1000 Swipe Rating
On top of the four physical trait ratings for Irish women, we have also created our own additional rating from the Irish girls we see on Tinder. We call it the 1,000 Tinder swipe rating. It is extremely accurate and gives a very good overall picture of the single women and how attractive they are.
This is how it works.
We swiped through 1000 different profiles in all of the major cities of Irelan and took note of how many beautiful women there are. We jotted down how many 8's, 9's and 10's there are based on their profile pictures. Here is a quick breakdown.
0-100 is poor
100-200 is OK
200-300 is Good
300 – 400 Is Incredible
400 + is Mindblowing (There are only a few of these)
With a Tinder Plus subscription, you can teleport to anywhere in the world and swipe for yourself. Find out more below In the section about how to meet Irish women. Also, make sure to check out my other country guides to see how their Tinder scores compare.
What Different Personality Traits Irish Women Have from Other Women
1. Do they Like Going out and Having Fun?
This is the field where these cuties practically excel, which is confirmed in a survey conducted by Conde Nast.
A multiverse of people from all over the world described them as the friendliest girls in the world. You will definitely enjoy their company wherever you happen to be, as their huge charisma will spice up all the moments.
Another great thing about them is that they have manners, so hearing stuff like "please", "sorry", "thanks" and similar won't come as a surprise.
Speaking of having fun, well, all girls are more or less into shopping, right, Irish girls took it to the next level.
Never ever in my life have I seen women so obsessed with shopping. Their patience and obsession for shopping go so far that they spend entire weekends in action (read: shopping), and during workdays, they brainstorm various plans and strategies which stores should they visit the next week.
If you are a girl, then you will have the best time of your life, as you will be with like-minded companion.
Being a guy, you will end up lobotomized after hours and hours of walking from one to another shop, and another, and another…
2. Chill Factor
You probably know those moments.
One moment we are joyfully chatting with a friend, and the very next he/she becomes the most annoying person in the whole universe.
Okay, personally I don't have those moments, but Irish females do have them.
When dating an Irish woman, don't get surprised if she freaks out just like that.
Sometimes their moodiness goes to the extent that they seem a bit paranoid. And to spice the moment up, they will follow it up with "What's that supposed to mean?"
And knowing that they are masters of words (I'll elaborate later), trying to explain anything simply won't lead you anywhere.
They could definitely use some serious lessons about relaxing, chilling and not panicking.
3. Loyalty
These cuties are like the most loyal chicks I've ever met.
I was fascinated with the huge dose of loyalty and devotion they have for their dear ones.
This particularly refers to family members, and closest friends, but if you happen to be the lucky one to steal her heart, you will enjoy all her love and attention, and of course, loyalty.
4. Good as Mothers
Being very attached to their families, pretty Irish girls certainly have plenty of predispositions to be excellent mothers.
Besides being caring and loving mothers who will try their best to give her heart to the little ones, they will also pay attention to the financial aspect.
Nowadays, beautiful Irish girls usually start thinking about forming families when they feel that they are both emotionally and financially stable to make such an important decision.
But when they do decide so, they will be committed to the role so deeply, that you will remain speechless.
They are able to endure all the challenges and those problematic phases, as the mutual love she and her partner gives them the necessary strength.
Each family member will be there to give advice and provide assistance to those members who need it.
5. Meeting and Talking to New People
The art of chatting makes them extremely communicative and therefore prone to creating friendships much easier than, let's say English ladies who are a bit shyer.
They are full of conversation starters and they will make you feel comfortable, eliminating all the worries that there may be those moments of unpleasant silence.
But, do know that even if you really like the Irish girlfriend you just met, don't push the luck with giving compliments.
She may be all cheerful and talkative if you stick to some safe topics, but if you enter the danger zone, you are doomed, my boy.
6. Are they Romantic?
Oh boy, this one's quite hard!
You see, no matter how gorgeous they look, and how wise and communicative they are, they simply haven't got the slightest clue how to be romantic.
Sometimes they act like some dudes, you know, drinking so much beer and bantering all the time, and it's a killer to anything romantic.
However, they do appreciate your attention and your efforts to make them feel nice.
You don't have to go nuts with frequent public displays of affections, but letting her know that you enjoy her company, throwing in some gifts occasionally will make her feel happy.
Even though typical Irish girls are not quite the first females to come to your mind when trying to picture how true feminine ladies look like, deep in their hearts they are gentle and sweet.
Show them that you are aware of that!
7. Sexuality
Are single Irish women HAWT STUFF?
Yes, they are, and there's an official survey to prove so.
According to the research conducted by an online dating platform, the hottest Irish women earned the pride title because their accents are labelled as the sexiest ones in Scotland, England, Wales, and Ireland.
That's mostly thanks to the huge variety and inventive vocabulary thanks to which the language sounds so melodic and sexy.
If nothing, it makes those hours and hours of talk easier to deal with, knowing that they sound so ear-pleasing.
On the other hand, while exploring the secrets of Irish girls in bed, you will see that they are not quite the most stylish chicks when it comes to selecting sexy lingerie, and that's why I didn't give them the highest mark in this field.
8. Gringo Card – How likely are They to Date a Foreigner?
If you are an American man looking for Irish women (or a man from any other corner of the world), you will be quite disappointed to hear the following:
Girls of Ireland prefer to stick to the lads of Ireland!
There, I said it.
I really had an amazing time with so many women of Ireland, and have had an excellent opportunity to discover what are Irish girls like in relationship, but as you can see, I didn't marry any of them.
They are indeed impressed with all the chivalry American guys have, but they are not quite fond of so many compliments that come along.
As they commented, they (American lads) can be too obsessed with their image, they tend to be too loud (oh, how ironic!), but they are masters of wooing single Irish girls.
Irish women are naturally beautiful and among the friendliest people on earth.
What they lack in style and fashion, they make up for with their knack for fun, drinking, and cooking.
They will make you feel at home if you warm up to them.
Read more on the pros and cons of dating an Irish lass.
Where to Meet Irish Women?
Now that you have a picture of what are Irish women like in relationships and what are Irish women like in bed, you probably wonder where to meet Irish girls any of them and have the best time of your life.
While struggling with all the challenges of international dating, keep in mind there are two options- you can either give chance to some online dating platforms or try out the good old methods- pubs, cafes, restaurants, parks, etc for dating Irish girls.
Let's see what both of them offer and how helpful they are when trying to meet an Irish woman and see how sexy Irish women in bed can (or cannot) be!
IrishFriendsDate
This platform is definitely one of the most popular for finding your sweet soulmate from Ireland and an ideal online place gets a hint of what are Irish women like in general.
It may be of modest design, but it has those typically Irish colors- green and orange and its quite simple to navigate and use it (is there more to ask for!).
The best part of all is that you can actually select a city in which you believe the love of your life lives (the options are Dublin, Cork, Galway, Drogheda, Cashel, Dundalk, Bray, and the list goes on and on).
Promoting itself as a page for mature, and broad-minded singles, the site is meant for those who are looking for a place where to meet an Irish woman and enjoy true love and lots of passion.
The site belongs to Friends Date Network, and it has the 100% free seal, so you will enjoy the privileges offered on the page at no cost.
Knowing that numerous individuals prefer portable gadgets over desktop versions, the team optimized the page so that consumers can use it at home or while on the go- in both cases they will get superb service.
In addition to this, they point out a high level of safety and security, so you wouldn't have to worry about privacy and sensitive data while browsing through the site.
With that in your mind-you can focus on the most important thing, exploring the members' base and meet an Irish woman.
Traveler's Guide for Meeting Irish Women
1. Dublin
Assuming that you have met a lovely Irish lady using this online dating platform and you want to discover more about dating Irish women, the time has come for you to ask her on a real date.
If you are in Dublin, there are some essentials you should know about this amazing city, so allow me to guide you.
It may be a small capital, but it most certainly has an immense reputation, thanks to the mix of hedonism and heritage.
Ever since the 9th century, the culturally rich and beautiful city has been recognized as a living museum of history.
So many medieval castles and cathedrals are just one of the breath-taking architectural wonders seen all around.
Being the most elegant Georgian city of the British Empire, it reflects the sophisticated aspirations of its citizens.
Times and trends have changed (and it's a Perpetuum mobile), but if there's something that managed to stand the test of the time those are pubs.
Many people name them alpha and omega of Dublin's social life.
Okay, the city does have some super-strong relationship with alcohol, which is lengthy and complex, but still unbreakable.
The city is filled with so many memorable pubs, there are more than 1000 of them all over the city.
(Needless to add you will be spoilt for choice!)
Here's crème de la crème:
Toners
The Brazen Head
The Palace Bar
The Cobblestone
The Long Hall
McDaids
O'Donoghues Bar
Kehoes Pub
Devitts Pub
Mulligan's
What would a date be if you are not willing to see its darker side?
Jokes aside, but whichever city you visit, somehow you are equally interested to see what are things like when the lights turn off.
I'm talking nightclubs, of course.
Besides holding the pride title of being a third most attractive destination to visit, this beautiful city is a place where youthful vibrations pulsate all the time.
To put it simply, it has extremely rich nightlife and a whole spectrum of excellent clubs you can visit and have a great time with your Irish lady.
Here's what Dublin offers:
New Horizons Ireland
Trinity Bar & Venue
Mother
The Button Factory
The Night Social
A city with such rich culture deserves much more of your attention, so when you are done exploring bars, pubs, and so on, take time to explore some libraries, museums and many other sights.
The Old Library & Book of Kells and Chester Beauty Library will take your breathy away if you are a fan of books.
There's also a National Museum of Decorative Arts and & History, as well as the National Museum of Archaeology.
These are just mere highlights to guide you and give you some small hints what could make your stay in Dublin even more memorable.
Among all the fantastic Irish girl dating tips to boost the chance here's the best scenario for you would be:
First, make sure you have some basic knowledge and ask your Irish cutie to be your guide and show you around.
Then, when you are at a certain sight, you impress her by your modest, yet effective knowledge and she's all yours, bro.
2. Belfast
In case Belfast was your chosen destination to find the Irish lady and have some fun with her, you are also supposed to learn some ABCs about the city.
Being a former industrial powerhouse, this city had quite a turbulent past, but luckily now it completely transformed, representing one of the synonyms for excellent party time.
If Dublin is the most vivid and energetic town, well, Belfast is much more than that, like several levels up.
Offering loud and often intoxicating fun, the city is crowded with traditional pubs, atmospheric clubs, all of them reflecting friendly and accessible vibrations.
This city is a perfect choice for music fans, as it offers everything- jazz, folk, blues, and many other versatile genres for all tastes.
There's not a single day without excellent live music in any of the numerous facilities.
You will be surprised how amazing ukulele jams sound, I couldn't believe myself- and that's something g only Belfast can give you.
Here are some of the most popular clubs to visit:
Bert's Jazz Bar
Lavyers
The Belfast Empire Music Hall
The Black Box
Felons Club
Thursdaze
Robinsons Bar
West Belfast Sports and Social Club
If you are interested in tasting some of the most delicious meals that can be found in Ireland, you will be disappointed, as there simply won't be enough mealtimes to taste all the mouth-watering things Belfast offers.
You see, the last thing I wanted is to look like a hungry animal who would devour all the food that's been put before my eyes, but trust me, everything looked so amazing that I really had a hard time controlling my wild appetite.
As with Dublin, Belfast is also full of must-see locations, with a multitude of theatres, and impressive visual arts scene it offers.
In case you pay a visit to this memorable city in May, make sure you visit the Cathedral Quarter Arts Festival.
The amazing even will fill your heart with joy, as it brings tons of music, drama, poetry, street theatre and art, picturing the artistic side of the city in the best way possible.
Of course, the whole voyage to the city of vibrant fun simply wouldn't be complete without mingling through those numerous popular night clubs.
Here are some of the finest ones to put on your must-visit list:
Limelight
TIME Belfast
Ulster Sports Club
The Art Department
Cuckoo
The Filthy Quarter
Voodoo
The Warzone Center
3. Cork
There's something unique about this city, some special energy that I haven't felt in Dublin or Belfast.
I heard the locals there like to refer to Cork as the "real capital of Ireland", pointing out the great importance of this city.
Being liberal, cosmopolitan, youthful, this city has had some really bad times (economic recession) but managed to raise from the ashes and become one of the most artistic destinations to visit.
All busy trying to reinvent and revitalize, the city is filled with the cutest artisan coffee bars all around, that even if you don't drink coffee, you simply wouldn't be able to resist to pay to visit and chillax.
As for the pubs, here are some of the most popular:
Mutton lane Inn
The Oval
Sin e
An Bodhran
Old Oak
The Hi-B Bar
An Spailpin Fanach
Tom Barry's
Similar to Belfast, there are many pubs with live music, as well as nice restaurants, so you can enjoy some fine music and tasty dishes.
As a matter of fact, the city is widely famous as the best foodie scene in the entire country.
So, don't miss the chance to taste the world-famous Irish stew, a traditional meal made with either lamb, beef or mutton.
If stew sounds so ordinary perhaps you are interested in checking out how does boxty taste like? Perhaps coddle suits you more? How about some colcannon?
I can imagine your puzzled face while reading these unusual and non-self-explanatory names of dishes, but they are the core of the true taste of Ireland.
(FYI, Irish cuties are awesome cooks, so ask them to prepare some of these for you!)
When the lights turn off, you are up to explore how rich and fulfilled is the nightlife in Cork and here are some fine ideas where to head and how to meet Irish women:
The Secret Garden
Meades Bar
Brief Encounters (what a convenient name!)
SoHo Bar and Restaurant
Upper Glanmire Beatz Disco
You are probably aware that my international guide would have a lengthy list of ideas, which could go on and on, but I gave you just some of the hottest destinations.
Yours is to explore more than that and ask that gorgeous chick of yours to show you what this fun-filled city has to give.
Pros and Cons of Dating an Irish Woman
Dating an Irish girl or any girl in the world has its own good and bad sides.
Whenever there are some misunderstandings, those are mostly related to Irish dating culture and its differences and similarities with any other dating culture of the world.
Once you learn how to overcome those, she's all yours, my boy.
Here are the pluses and minuses of having a gorgeous Irish hottie by your side:
Pros
1. You will have your own Guinness guru
If there's one thing that makes these cuties stand among girls from Italy or chicks from Greece, it's their huge knowledge about this best beer in the world.
With them by your side, you won't have to worry anymore again, as they can tell a good from bad Guinness.
2. Get ready to enjoy the most delicious meals
You probably know that saying, the road to guy's heart is through his stomach.
That's so true, bro, as I really enjoyed so many delicacies while on my journey.
They simply seem to have some cool natural talent to make mouth-watering dishes and if you ask me, that's a huge plus.
3. Know how to make a perfect tea
This is a great thing, provided that you are a tea fan (I must admit I am).
It's something that, besides lovely Irish chick, only a Chinese girl could prepare in such a unique way, with so much passion and devotion.
Tea is part of their culture, and that's why they learned how to create art in a single teacup.
4. They are extremely polite
Irish people are quite well-known for being very polite and full of manners.
Unless you made your dear Irish half quite angry, you will enjoy having the politest human being in the whole universe by your side.
(You don't wanna know WHAT happens if you drive her nuts!)
5. They love their families a lot
Many people describe Irish as family-oriented, and that's absolutely true.
Their love and kindness towards their dear ones are enormous, and they are really connected with each other, particularly with the closest members.
If you are curious to feel the true energy of a happy family, allow her to introduce you to her family members, spend the lunch with them and you will see what I mean.
Cons
1. They talk too much
Have you ever heard of "the gift of gab"?
I wish someone would have told me about this super-power Irish chicks have, all of them, with no exceptions.
I mean, they could talk for hours, days, months, WHOLE LIFE, without ever being tired of it.
If there's one good think about this "gift", it's the fact that conversation never runs dry. But to be honest, it does become too tiring after some time. Sometimes you just wish to be in a silent mode and be quiet.
2. Irish women are obsessed with shopping
It's not just a leisure time activity you engage yourself in from time to time.
It's something that they could do for the rest of their life (just like with talking), and it can be a bit nerve-wracking.
3. They drink too much
You may be lucky to have your very own Guinness detective, but, on the other hand, it won't take long until you realize that they drink too much.
Some would say that Russians are passionate drinkers, but my boy, these chicks are capable of out-drinking you.
It's not attractive at all, wouldn't you agree?
4. Irish girls lack the skills to seduce
Remember the thing I mentioned about not being so stylish?
Unfortunately, that reflects in the seduction sector as well, as they simply haven't got the clue how to be sexy and romantic.
Luckily, they are truly and uniquely beautiful, and that's their joker, for sure, and that's why you will forgive them this missing knowledge.
(On the other hand, there's a great opportunity for you to be their Don Juan and teach them all the secrets.)
5. They are too much family-oriented
You may think that I'm talking nonsense, I mean naming this one as both advantage and disadvantage, but trust me, I know what I'm saying.
While you will enjoy this truly warm family atmosphere, you may start to feel a bit out of that world as they will simply forget that you exist.
Don't be surprised if they don't appear on the date, as it may happen that they forgot about it, because they were busy gossiping and drinking coffee with their Mom.
How to Make an Irish Woman Fall in Love with You
1. The road to her heart is through her family
Once you get to know your Irish love better and closer, you will simply learn how to live with that family obsession.
I know, it is quite annoying and it may drive you nuts her ability to forget that you exist somewhere out there, but be patient.
As soon as you to become close enough and accept each other (particularly if you come from different cultures), you will feel quite honored to be part of such a loving community.
You can see that with Russians as well, or Ukrainians, as they are also very attached to their families, so instead of complaining, take some serious steps.
I mean real action, like buying her mother lovely flowers, going out with her father on a beer, solving crossword puzzles with her tiny sister.
As silly as it sounds, it will buy you some extra points.
2. Be Chivalrous
As Irish people are all about manners, the most logical strategy to steal her heart is to be a true gentleman with her.
Open the door for her, assist her to put her coat on, walk her to her home, offer to pay drink or dinner.
Some men, like Americans, for example, are taught to be gallant and courteous with women from the earliest days, so impressing her with such knightly behavior will be a piece of cake.
3. But don't give her compliments
Okay, to make one thing clear when I said to be "be chivalrous", I meant only on terms of action, no talk.
Irish girls are not quite the best at dealing with compliments, they simply have no clue how they should act.
So, stay within the safe limits of just mild flattery, avoid being overly expressive and poetic, it won't lead anywhere.
And one more thing, never-ever, tell them that they look like ghosts in the middle of summer, not even as a joke.
No matter how lovely that pale face and tons of freckles may seem to you, it's a delicate topic to talk about.
"You look pretty." Or "you have such beautiful eyes" is more than enough.
4. Be easy on drinks
The fact that they can drink beyond imaginable certainly doesn't mean you can do the same.
As a matter of fact, don't even try, they'll beat you before you can even realize what the heck just happened.
You don't want to end up under the table, with all her family laughing on you, right?
After all, they are masters of preparing excellent tea, so choose this as a safer option to conquer her heart.
She'll always be thrilled to treat you the finest cup of this magic drink, and you will score some positive points in her eyes.
It's a win-win situation!
5. Have at least some basic knowledge about Irish heritage
Before you even start packing the bags to Ireland take some time to get to know this country. Google is full of useful information, so, don't be lazy, familiarize yourself a bit.
It will be one of those multi-beneficial things- you get some new knowledge, impress the girl and she's all yours.
Sounds perfect, doesn't it?
So move that lazy behind of yours and memorize some facts from culture and history, and then start stealing her heart.
6. Dare you chat with her
Oooh, okay, this one is perhaps the most challenging of all.
Don't try to outtalk her, it's within the limits of science fiction. Or even complicated than that.
I told you about their "gift of gab", so you have two options.
One is to try to keep up with it and enjoy hours and hours of silly talk. The other is to take over the role of a patient listener and remain in silent mode.
Okay, you've got the third one as well- run for your life!
But, where's the fun if you give up and don't accept the challenge. The reward is gigantic- adorable Irish cutie as your girlfriend!
7. Learn how to craic
Okay, do not freak out here, what I'm trying to say is that, if you really want to figure out how the mind of an Irish girl (and people in general) works, knowing what is craic will help a lot.
Sarcastic and dry, it's the specific style of humor they easily receive and dish out.
Sometimes it is called banter, but even though it may sound too aggressive or mean towards the one who's the subject of bantering, it's actually without any bad intentions.
They usually exchange those with the ones they love then most, so if you happen to be the subject of bantering, it's a good thing, you know.
8. Language barriers
Each of the aspects of the language, grammar, vocabulary, pronunciation of Irish has absolutely nothing to do with Irish.
For example, Irish have VSO word order, while English's formula is SVO.
English belongs to Germanic languages while Irish is an ancient Celtic language, having some similarities with Scottish.
If you ask me, pronunciation is probably the most challenging part, so you will either have to find a compromise and use English, or you will have to try the best you can to figure things out.
Here's another challenging aspect- Irish are worldwide famous for their incredibly versatile slang, different in all cities.
All the 32 counties have their own specific slang, and that truly makes things more complex for a foreigner trying to learn this dynamic language.
On the other hand, she will deeply appreciate your efforts to struggle with her language.
If you can be her seduction instructor, there are no reasons she cannot be your language mentor and make it easier for you to learn it.
Once again, it will be useful knowledge for you to expand your horizons, and it will be an extra weapon to grab her heart.
The Most Beautiful Irish Women
If you ask me, there's no heavier task than selecting just three gorgeous ladies from one country, but in that case, this guide would easily become a book and that's not the point.
But, if I were really to make the top three choices, here's my list:
1. Katie McGrath
This adorable Irish actress gained immense popularity for her role of Morgana, in excellent BBC series Merlin.
She also played Lucy Westenra in the British-American series Dracula, and she had multiple successful roles in various movies such as A Prince for Christmas, Jurassic World, and King Arthur: Legend of the Sword.
Before she became an established actress, she was actually interested in fashion journalism, and she started working at Image magazine.
During that time, she got the opportunity to work as a dresser assistant during the filming of The Tudors.
Her breath-taking appearance played a crucial role, as she was suggested to try her luck with acting, so she submitted the photos, and the rest of the story you know.
She received several nominations for some of the roles, as besides being quite a beauty she has excellent acting skills.
2. Nadia Forde
Remember "I'm a Celebrity…Get Me Out of Here!"? Hit British ITV show?
The gorgeous chick who participated in fourteen series is no other than this cutie.
As a matter of fact, she's had her own show named Nadia Goes to Hollywood, a documentary series. She documented some remarkable moments and turning points in her life, such as recording the first single and her first role as an actress.
She's a multitalented person, successful as an actress, model, and singer.
What contributes to her outstanding look is Italian descent, adding the necessary dose uniqueness and resulting in the status of one of the most beautiful females in Ireland.
In addition to this, she appeared on several TV shows, radio stations and she also had some successful theatrical appearances.
3. Holly Carpenter
Talking about beauties, well, this one's got an official certificate to prove so.
Jokes aside, but this one is among the cutest and sexy Irish girls who scored a beauty pageant title in 2011, as she was named Miss Ireland.
Showing that beauty and brains are a perfect combination, this wise chick has been in charge of Herald's Friday column, writing about versatile topics such as dating, positive body image, abortion, and Arsenal.
She also competed in the ninth cycle of Britain & Ireland's Next Top Model but ended up in seventh place after being dismissed in episode nine.
Speaking of, she was also dismissed from Celebrity MasterChef Ireland after only a week of the contest. (I guess she lacks the knack for cooking!)
But the string of elimination continued moving forward, as, after the four weeks, she was eliminated from Dancing with the Stars (Irish version).
Holly was in relationships with some sportsmen and musicians.
Irish Women with Hot Bodies on Instagram
Final Word
I sincerely hope you had a great time reading my international dating guide, discovering all about what are Irish girls like in relationships, and learning all those fantastic Irish women dating tips.
Share your thoughts on which one liked you the best and which was the best bait for you to meet Irish girls.
There is still more to meeting and liking a girl, let my ultimate guide to dating a woman help you through the remaining stages.