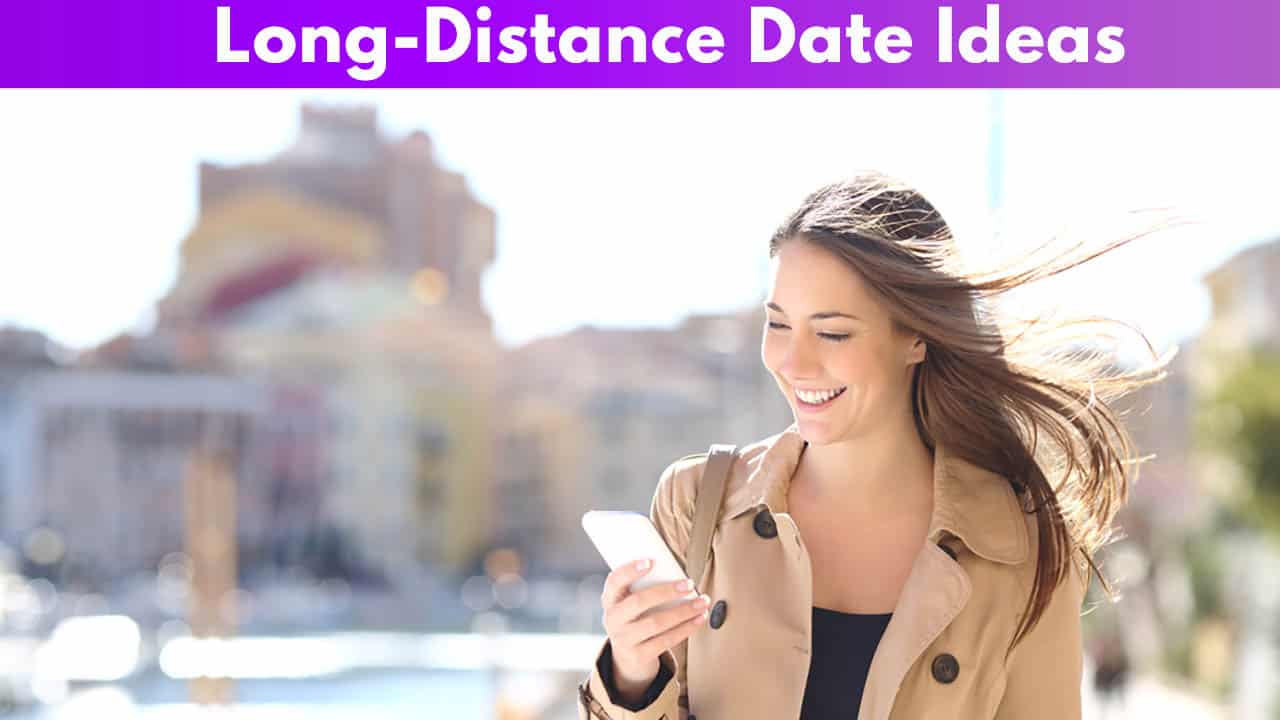 Being in a long-distance relationship is often difficult since the remoteness between two people makes it a challenge to keep love and intimacy alive.
At first, it would seem that you two lose so much of the activities you could once do together, and now the possibilities have narrowed down quite a bit.
Even though the thought of being in a long-distance relationship seems challenging, not seeing your partner face to face doesn't mean that you two must give up dates.
It just means you need to adapt and find new ways of organizing your distance date night.
OFL Top Recommendations based on 100,000+ Survey

"Serious Relationships"
"Discreet Hookups"
"Best Course for Men"
"Quick Flings"
"Normal Hookups"
"Our Quiz"
You would be surprised how much you can actually do, even when in a long-distance relationship.
Here are 20 great long distance date ideas we're sure your partner and you will find interesting, try out and love!
Is your dating app giving you the best chance for success?
Make sure to take our online dating site/app quiz to find out.
People who follow our dating site suggestions have on average 2 more dates per month.
1. Video chat
Even though this date idea seems obvious, for some couples maybe it isn't.
In case you two have met online, there is a chance you've only exchanged photos, and you're maybe even nervous about talking on a webcam.
There is no reason to have fear! Video chatting will open so many more possibilities for your couple activities, and it's the base of pretty much all long-distance dates.
Just pick one of many ways you can do it and enjoy looking at each other face-to-face.
2. Movie night or a TV show marathon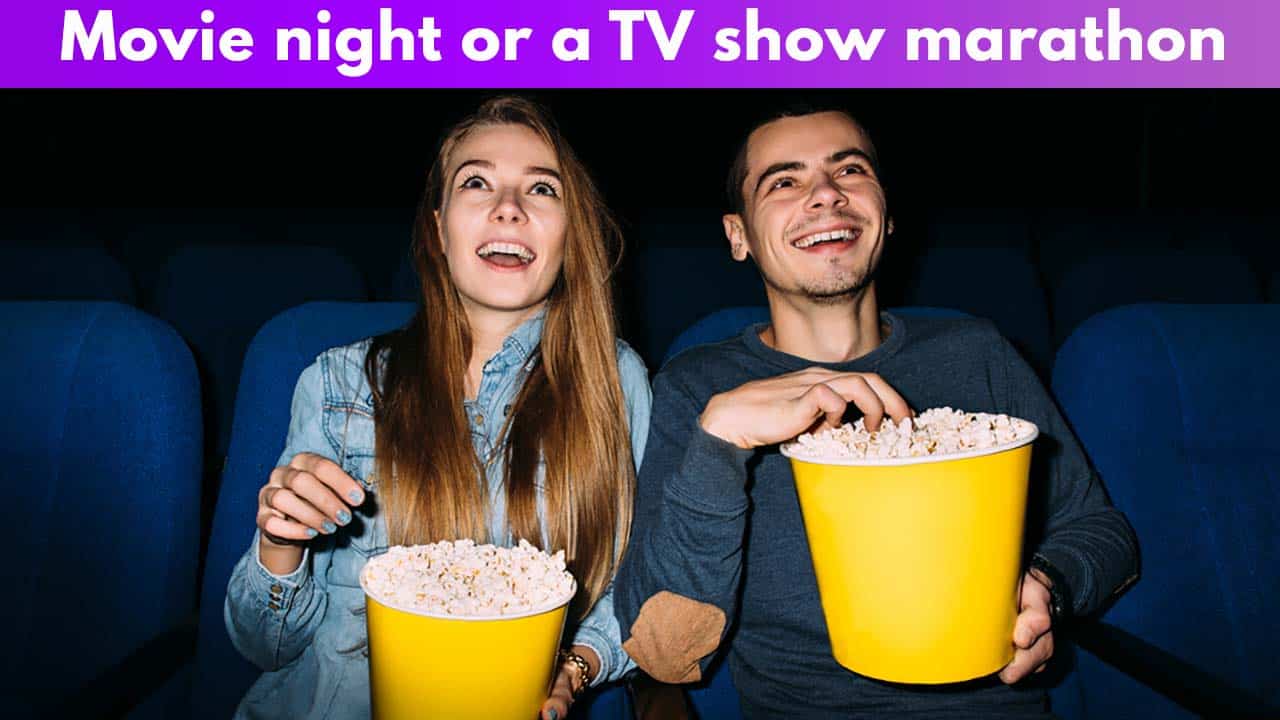 Do you miss the feeling of going on movie dates or binging your favorite shows together?
Thankfully, you don't have to give up these types of activities, and it's probably one of the easiest long-distance date ideas there is.
Just look up the same movie or TV show and watch it together, while chatting through your phones or web camera and enjoying some popcorn to make it feel more special.
3. Play online games
Maybe you're a gamer or maybe you're not, but either way, playing together can be a really fun date idea.
Search the internet and find whatever two-player game you like and enjoy it together, while also chatting with each other through the microphone.
Thankfully, there are so many games of different genres available that you will most certainly never run of options for fun game date nights, and you both will surely enjoy the healthy dose of competition.
4. Unboxing date
Don't underestimate the old-fashioned mail as a communication channel! It can be a really good way of staying in touch and getting that feeling of closeness.
Try sending your partner a box of personalized gifts – stuff like handwritten notes and love letters, their favourite candy or basically anything you know they will like.
After you've both received your postal packages, do an unboxing together where you can watch each other open the boxes.
OFL Top Recommendations based on 100,000+ Survey

"Serious Relationships"
"Discreet Hookups"
"Best Course for Men"
"Quick Flings"
"Normal Hookups"
"Our Quiz"
You'll both love to see the looks on your faces when seeing the gifts made just for you!
5. Read together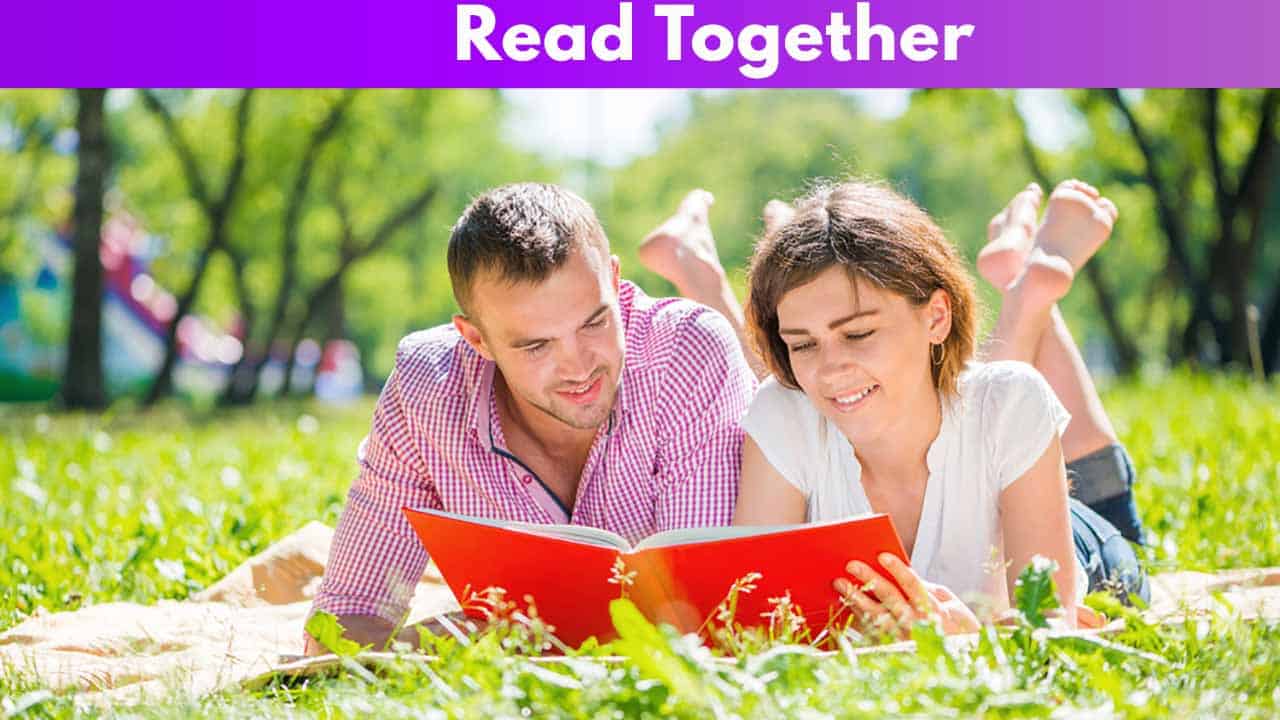 If you both take pleasure in literature, you and your partner can make a two-person book club! Each month you can choose a book you both want to read.
Arrange a date by which you both need to finish reading it, and then you can spend hours discussing what you read.
Not only does this open so many conversation topics, but it helps you find out more about each other's way of thinking, likes and dislikes.
6. Make lists
This date idea can help you in so many aspects of your relationship.
If you want to learn more about each other, make lists of things that make you happy or sad, or lists of things you have on your bucket list and want to do in your life.
If you want to plan your future dates, you can list all the places you'll visit the next time you meet in person. The possibilities of lists are endless, so consider this as a date idea.
7. Watch a concert together
Whether you like the same music or not, watching a concert is a great date idea.
In case your music taste is the same – great! Look up your favorite artists' live shows on YouTube and enjoy!
On the other hand, if you have totally opposite taste in music, this can be a great way of showing each other you're willing to learn more about the other person.
One night you choose the concert, the next one your partner, and you've shown you're willing to invest time in something that the other person likes.
8. Study/office date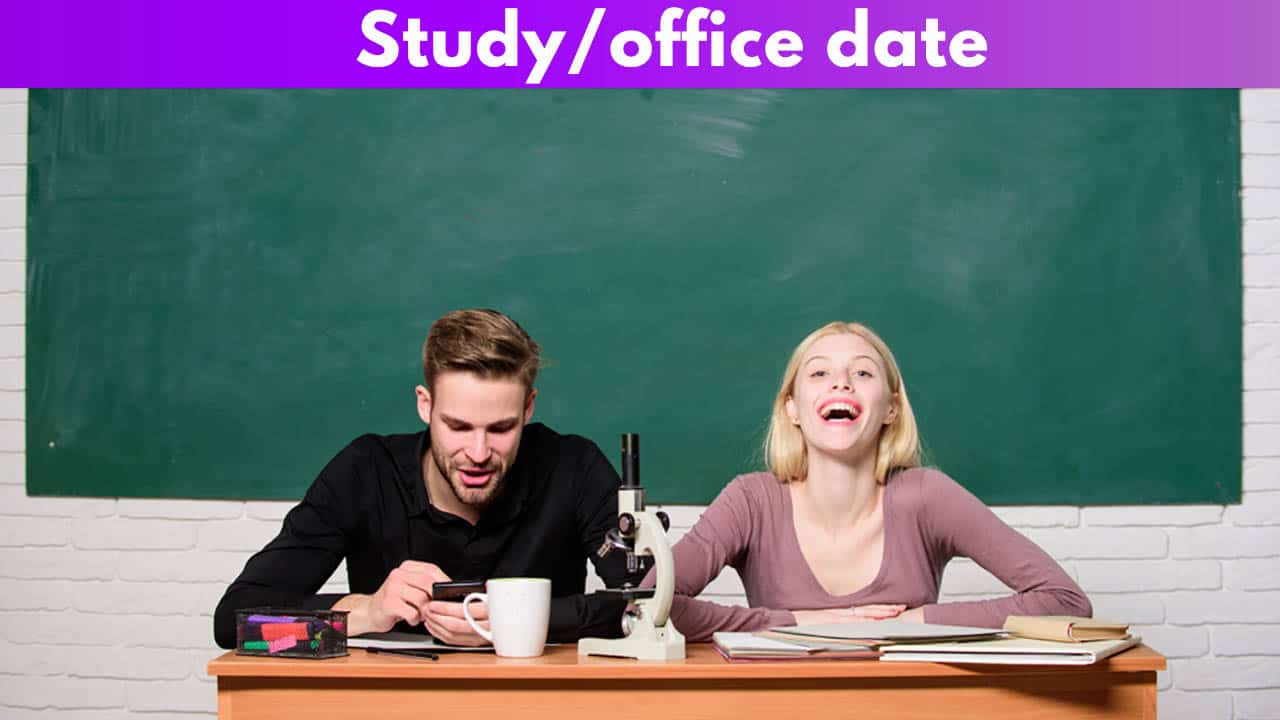 Would you like to use your time together doing something actually productive?
Just use your Skype time to study or do work together. No matter if you choose to go to a library or just do your work at home, having your partner do work too will help you feel motivated and help you make the boring parts more exciting, just by having your loved person by your side.
Besides that, you both will feel proud you've accomplished something productive together.
9. Make art
Don't be alarmed, for this date idea, you don't actually have to be talented in the field of arts. You can have fun together even if you've always been bad at drawing or painting.
The goal is only to spend quality time together and have a laugh. For example, you can choose a theme and both draw your impression of it and then compare the finished results.
Or you could draw portraits of each other and laugh about how it came out, or draw you two as a couple and compare how differently you two see each other.
10. Take a class together
Nowadays, there's a wide range of online courses that you can take, and what could make it more fun than doing them with your significant other?
Choose one topic you both want to learn more about, set a time in your day for doing it and soon enough you'll both finish a course and master the topic you listened about.
This is a date idea that allows you not only to spend time with each other but also elevate your knowledge and experience in a certain field.
11. Show each other around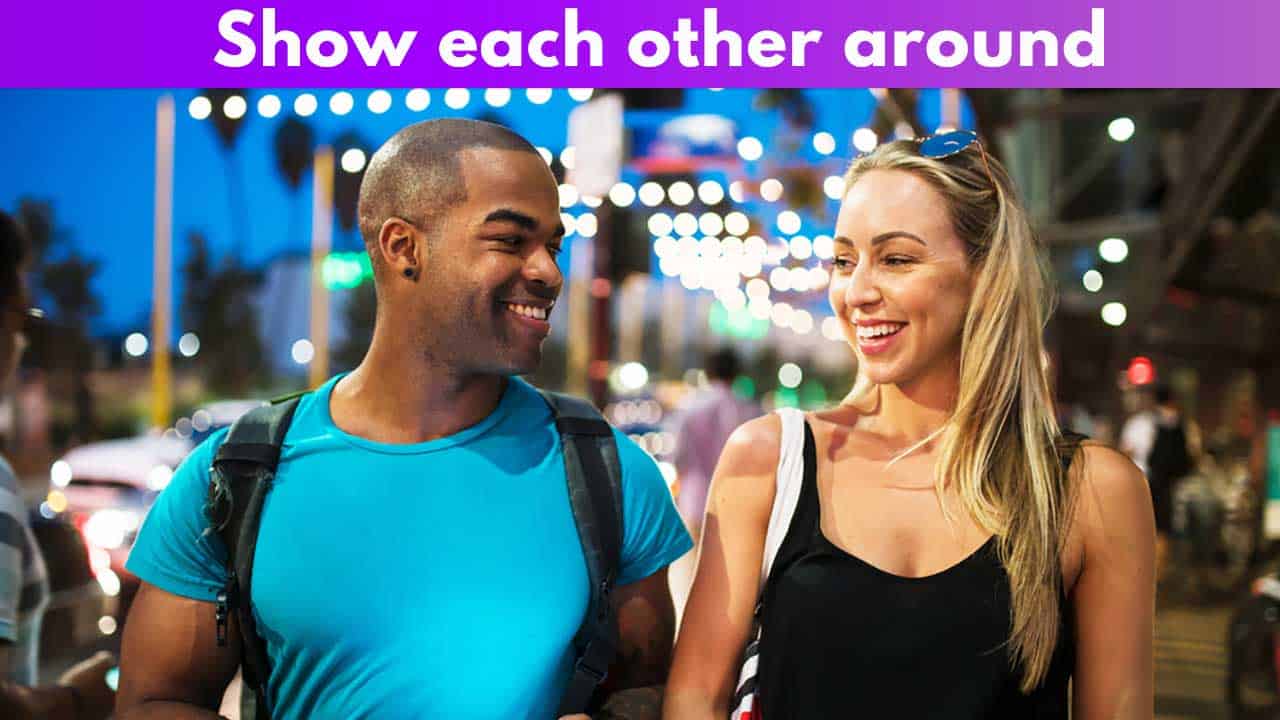 Even though at first it may not seem like it, living apart in different cities can actually have its benefits.
You two can take each other on virtual walks and show each other the beautiful attractions of your towns.
Not only is this a fun date, but you can actually experience new places without leaving your home, just by your date showing you around.
Take your phone, call your significant other and show them all the streets, parks, cafes and squares you love in your town!
12. Chill-out
You don't always need to go all out when on a date, sometimes each other's company is enough.
This is the most low-effort date idea on our list and it will suit you and your significant other if you love spending time together doing nothing in particular.
All you need to do is open up your webcam as per usual and then just do what you would normally on your lazy day, but while enjoying your partner's company.
13. Workout date
Do you feel motivated for working out only when you're doing it with someone else? Distance can't prevent you and your partner from motivating each other!
Using Skype you can simultaneously follow the same workout video or routine.
Not only will you work on your fitness together and get motivation from watching your partner exercising too, but you'll be proud of one another, the results you got a healthy habit you've created.
14. Virtual dinner date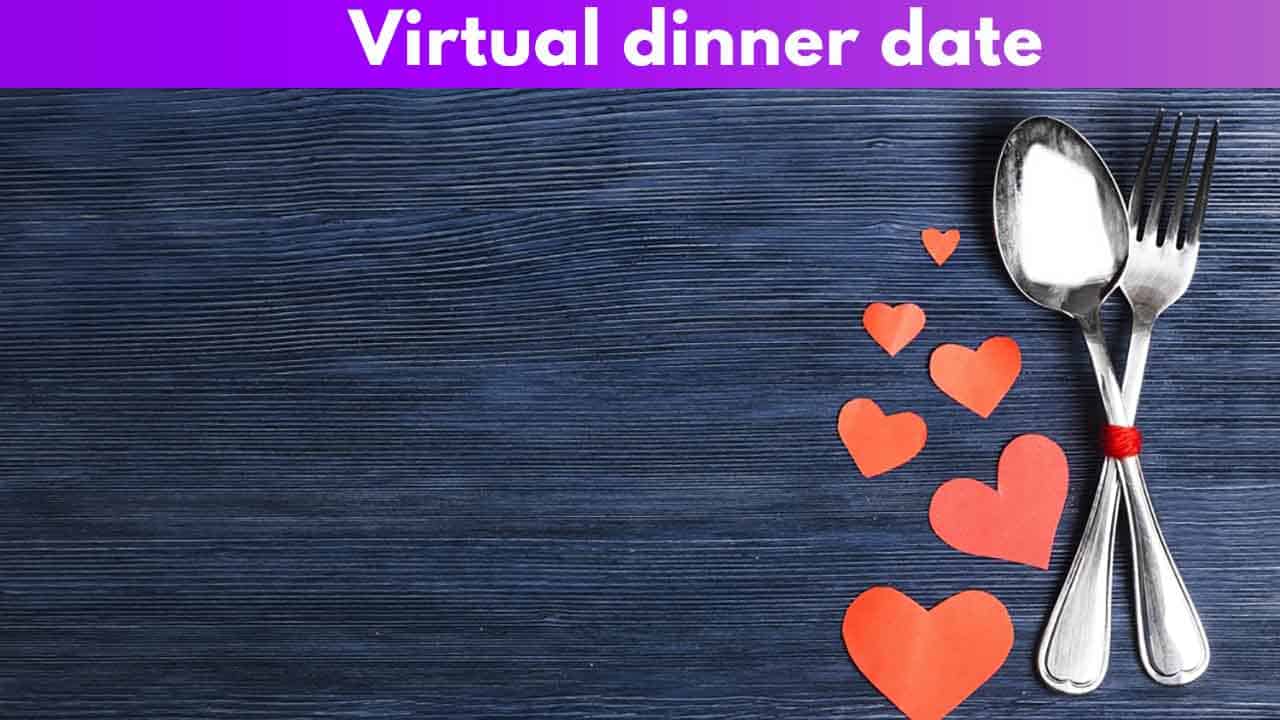 If one of your favorite couple activities is eating together, you don't have to give it up just because you're apart! Set up a dinner date by ordering the same kind of food, light up some candles, put on the same romantic music album and turn on the webcam to enjoy a date night with your partner.
With dinner and a conversation, and setting up a similar ambiance, it will feel almost as you're right across from each other.
15. Make an online photo album
Do you and your significant other enjoy photography? If so, you can make it a fun task to create a shared online photo album with photos you choose.
You can make it a diary of your time apart that contains photos of all your online date nights and shared activities, or you can simply upload a bunch of selfies you can look at when you're missing each other's faces more than usual.
You can also make a photo album with pictures of you from the very beginning of your relationship, a memory you will cherish for a long time.
16. Set goals together
Set some time for talking about what you'll both want to achieve in the near future and express those wishes in the form of distinct, measurable goals.
Then you can talk about which action steps you can take to actually accomplish those goals, and what is even better, you can check on each other from time to time to make sure those steps are followed through.
Next time you see each other face-to-face check if you've achieved the goals you've set up!
17. Cook together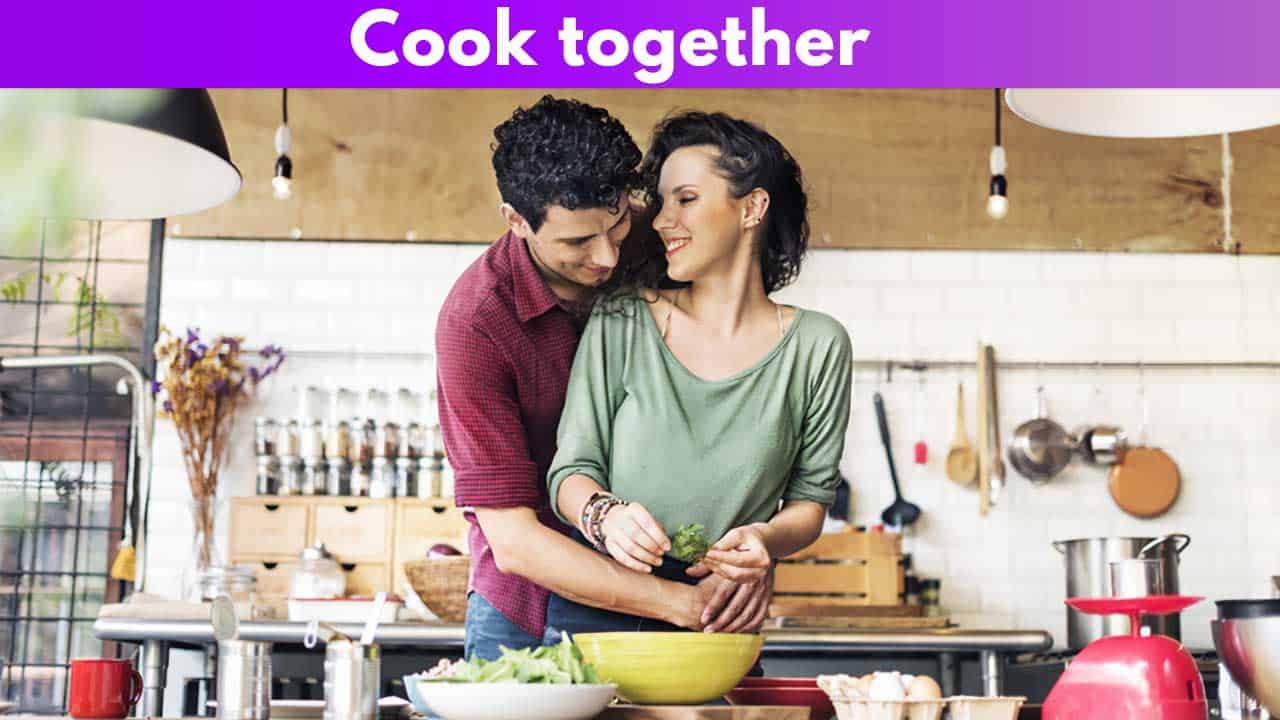 Explore different recipes online, find the ones you would like to try and send it to one another. One of you can choose the main dish, and the other one can pick the desert.
Then try cooking everything together at the same time, while talking or Skyping.
Not only will you have a fun time figuring out how to prepare the food and trying out the recipe your significant other chose, but you'll get to enjoy it together afterward, too which makes it that more special.
18. Plan your vacation
Do you want to travel together somewhere in the near or far future? You can plan your whole trip and make it a fun date night activity.
There are so many things you need to cover when planning, starting with the location you've both never been to.
Choose where you'll go and then look it up on Google maps to get the feeling you'll have when you're actually there.
You can also plan the transportation, activities, food, and drinks you want to try and so much more.
19. Game night
Here's another fun date night idea, if you're one of those couples who like a healthy dose of competition.
Choose a bunch of different games and see who's better and wins! You can play charades, online card games, or you can question each other to see who knows a topic better.
The possibilities are endless – there are so many games out there that you can definitely find something fun to keep you both entertained.
Besides that, you and your partner can agree on an award for the winner or the punishment for the loser, which makes it all much more interesting.
20. Plan future dates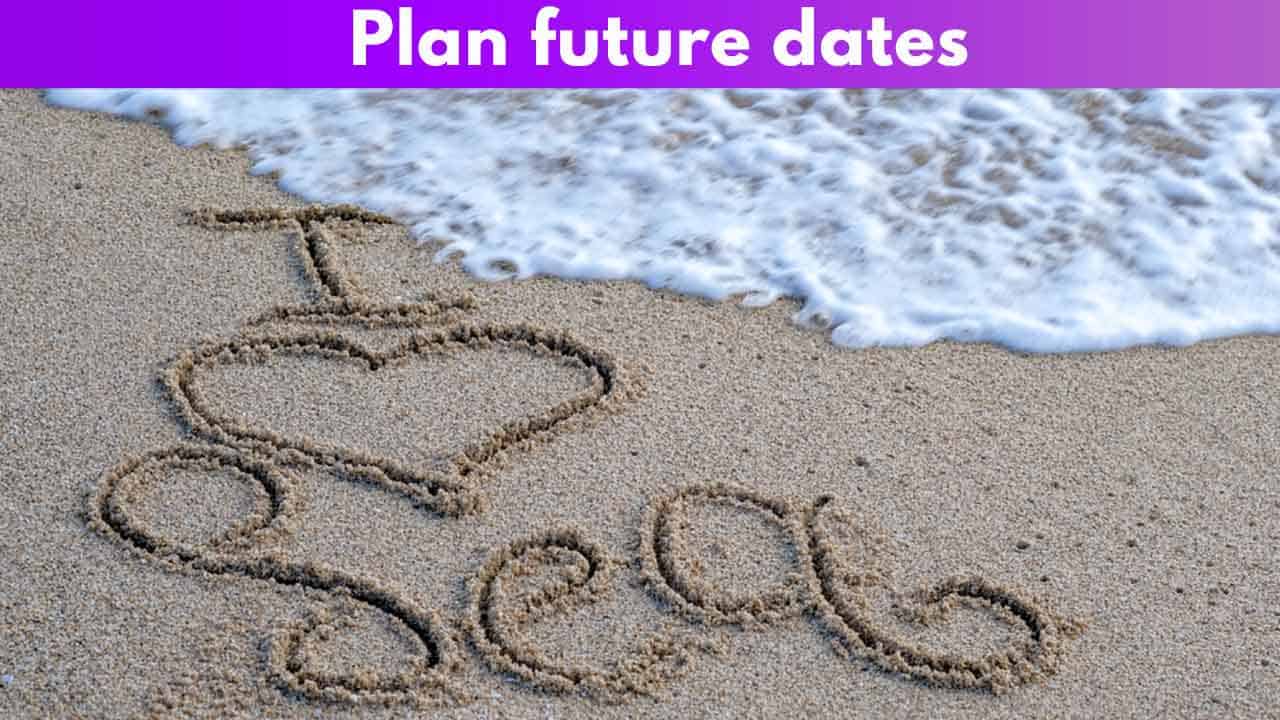 Last but not least – since we're sure you'll both we counting down the days until seeing each other in person again, why not spend some of your time apart planning all you'll do then?
There will certainly be times when you wish you could go on a date but it wouldn't be possible since you're apart.
Spend one of your online date nights sharing with each other what you miss the most when it comes to dates you can only do face-to-face, write those ideas down and you don't have to waste time on planning once you actually meet again!
Final Words
By creating this list we wanted to show you that long-distance relationships don't always have to be so bad and that dates can very much exist and be special and creative.
Hopefully, you'll find some of these date ideas interesting and worth trying out. Have fun doing these shared activities, which we think will help you keep the spark between you alive even with the distance involved!