If you've ever been online looking specifically for women of Asian origin, then you'd probably already know that there are many dating websites that cater to this particular niche.
The thing is, while some are legit, others operate in a way that's all about making you spend your money on the site to contact these Asian ladies.
And yes, on these dating sites, there are women with real profiles.
But there are lots of fake profiles and bots as well, without a doubt.
OFL exclusive offers - Check all of them

"Serious Relationships"
"Discreet Hookups"
"Best Course"
"Quick Flings"
"Normal Hookups"
"Our Quiz"
So in today's in-depth review, we are going to look specifically at Romance Tale.
In this review we'll cover:
But perhaps critically, we will help you decide if Romance Tale is a scam dating site or not.
OFL exclusive offers - Check all of them

"Serious Relationships"
"Discreet Hookups"
"Best Course"
"Quick Flings"
"Normal Hookups"
"Our Quiz"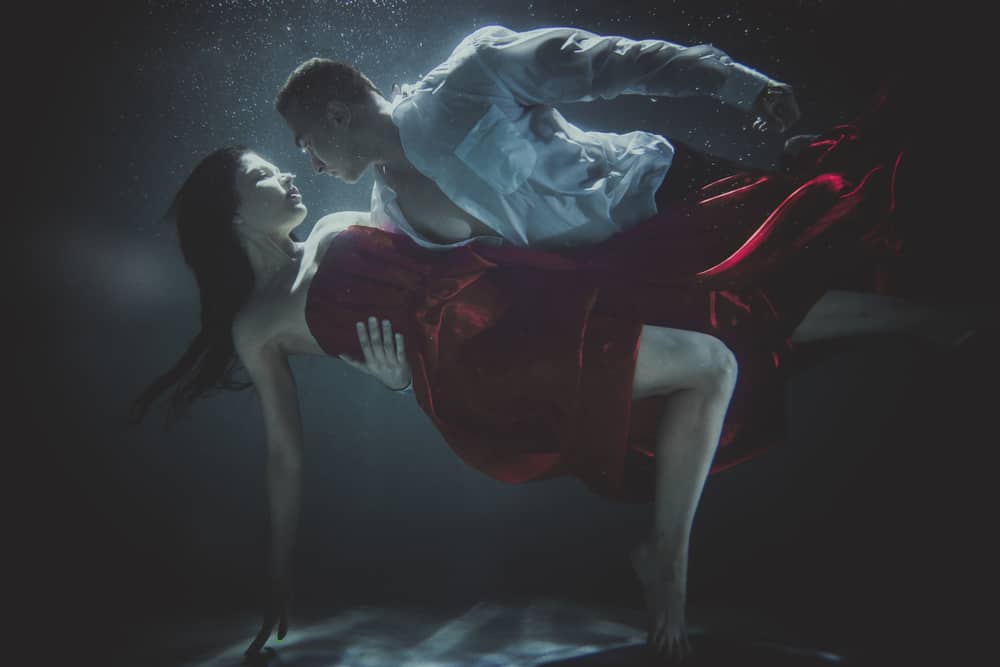 Is your dating app giving you the best chance for success?
Make sure to take our online dating site/app quiz to find out.
People who follow our dating site suggestions have on average 2 more dates per month.
Romance Tale Review in Video Form
Audio (podcast) form for those of you on the go
Ease of Use – 4/5
Effectiveness – 3/5
Key Features – 4/5
Pricing – 3/5
Over 6 million users
Validate users on site have sent in their identification for that validation
Lots of extra features if you are prepared to pay for them
First-time users get a welcome package with a few free options
You can request other users' contact details to take your conversation offline but it's costly
Buying credits to use on-site is not cheap
To chat with someone you need to purchase credits
Who Is It For/Demographics
Niche dating sites on the world wide web are extremely popular, particularly those that feature ladies from the Far East.
And without a doubt, Romance Tale is aimed at men in the West, particularly Americans who would like to chat with women from China, Vietnam, Thailand and other countries in Southeast Asia in particular.
For the most part, this is a dating site where men are searching for women, not the other way around, although there are exceptions.
Romance Tale is not exactly for hookups (like BeNaughty or Ashley Madison) or only for serious relationships (like eHarmony), best to say it caters to all and sundry.
Also, Romance Tale is all about straight relationships.
It does not cater to the LGBTQ+ community.
But what about user numbers?
Well, here's a breakdown and it's pretty impressive.
Romance Tale first came online in 2013 but in a short period of time, it has managed to build up a massive user base.
In fact, over 6 million users have registered for the site so far and it's growing at an impressive rate on a daily basis.
But let's break that down a little further.
Of the 6 million users, half of those have registered from the United States
That's 3 million Americans who make use of the site
Around 180 000 of these users are active on-site each week
That's around 720 000 active users each month
Wow!
If those numbers are true, and there is nothing that I have found that suggests they aren't, then Romance Tale is a busy, busy dating site.
Of course, gender ratio as well as a breakdown of the age of users on the site is of critical importance too, so let's look into that now.
What's the male to female user ratio?
Many other Asian dating sites are more about men searching for women than the other way around.
Romance Tale is a little different in that regard and women are welcome to set up profiles in their search for online love.
But males still dominate the site in so far as:
70% of the users are male
30% of the users are female
As for an age breakdown, Romance Tale is most popular with users between the ages of 25 and 34 years old.
They make up 33% of all users on site.
Here's a full breakdown of the users' age ranges from most popular to least popular as well as a male to female percentage for each group.
25 to 34 years old (33% of the users on Romance Tale of which 24% are male and 9% female)
55+ (22% of the users on Romance Tale of which 15% are male and 7% female)
35 to 44 years old (16% of the users on Romance Tale of which 11% are male and 5% female)
45 to 54 years old (16% of the users on Romance Tale of which 11% male and 5% female)
18-24 years old (13% of the users on Romance Tale of which 9% male and 4% female)
I must admit, I am fascinated by the fact that the 55+ age group comes in second in terms of the most users on the site and also that 7% of that group, which makes up 22% of the users on the site, are female.
This tells me one thing.
Romance Tale isn't your regular Asian Dating site filled with beautiful women. some of which are clearly there to get you to spend money.
Instead, it seems to be a legit dating site with an Asian flavor.
But let's delve a little deeper.
Both male and females can easily start their own profiles on Romance Tale as it takes a couple of minutes to sign-up for the site.
You can only do this on the website, either on your computer or your mobile.
As of yet, Romance Tale does not have an app, so that's not an option.
Also, while other websites offer speedier registration through the use of social media accounts, Romance Tale doesn't have that option either.
So it's the tried and trusted method which means you need to provide the following:
Your gender as well as the gender you are looking for
Your name
Your birthday
Your email address
A password
While for many sites, that's all you need to do before you can log in for the first time, Romance Tale has you working a little harder before you can access the site.
Once you've completed the first part of the registration, you next have to complete a two-part questionnaire.
The first part is all about you while the second part focuses on what you are looking for in your perfect match.
There are around 10 questions in each of these sections and if you'd prefer to, you can skip them and come back to them later.
I think it's better to do them straight away and then they are done.
If you skip them, there is a chance that you will never get to it.
And an uncompleted profile will never do as well on a dating site than one that is finished up.
So what kind of questions can you expect?
Well, in the section about yourself you will find questions about your education, occupation, marital status and more.
If you've used a dating site before, there's nothing you wouldn't have seen before.
In the section on your perfect match, there are questions relating to their appearance, their habits, whether they want children or have children and more.
You can also put what you are looking for, for example, a serious relationship, online fun or perhaps just a penpal.
It's standard dating site questions, that's for sure.
Lastly, you add your profile picture and also fill in a short bio for yourself.
Note, that you can verify that you are totally legit by sending the team at Romance Tale a copy of your identification.
Once you've completed that, you will need to respond to an activation email send from Romance Tale to log in for the first time.
Finding your way around the Romance Tale site
There's nothing about Romance Tale that's particularly different from other websites.
To navigate around the site, you will use the menu at the top of the screen.
This has five seperate headers:
Search: Where you can search for your next matchup
Faces: A roulette-style matching game where you either like a person or move onto the next one
Messages: All the messages you send and receive are stored here
Mail: This is where you receive email from other users
Credits: This tells you how much credits you currently have
On the right-hand side of the screen, you can see your statistics.
This includes:
How many messages you have
How many emails you have
How many profiles you have favorited
How many flowers or presents you have sent
How many contact and meeting requests you have
And while the site may be extremely simple to use, how effective is it in helping your find potential matchups.
With a dating site, you need it to turn up with potential matchups that you can at least follow up on.
Sometimes this is a bit of a hit and miss affair depending on the tools you are given.
While Romance Tale includes Faces, a roulette-style matchup game to introduce you to profile you might want to follow up on, I want to focus on the traditional search method.
Searching for love on Romance Tale
The site includes a quick search option where you can change the following:
Age range of your search
If profiles are verified
If users are online
But there is an advanced search which regular users can choose to try as well.
Obviously, this has far more parameters that you can search for including:
Country
City
Marital status
If they have children
Religion
Level of education
Do they drink or smoke
It's not as many parameters as some other dating sites but there's enough there for you to return the exact kinds of profiles you are looking for.
Once you've identified a few profiles that you'd like to follow up on, it's time to make contact.
For any new users signing up to Romance Tale, your welcome package includes the ability to respond to any mail you receive, you can send presents to members and you can chat with members.
On the whole, however, you would need to buy credits to chat after your welcome package benefits have run out.
If you try to chat with someone, Romance Tale will provide you with 20 credits first up as well but it's not part of the initial welcome package.
So in a nutshell, communication on Romance Tale is going to cost money as you need credits for it.
But that's pretty much like any other dating site handles messaging so it's nothing new.
You can opt to show your interest in someone by liking their profile.
Or if you are using the Faces roulette-style matchup, you can send them a wink.
Now along with paying for the ability to message someone, what other key features will you find on Romance Tale?
Before we get into key features that Romance Tale has to offer those willing to purchase credits, let's recap what a regular user can do onsite without them.
Register for a profile
Use the regular and advance search features
Send likes and winks to other members
Use the Faces roulette-style matchup
Viewing other profiles
Favoriting other users
In terms of key features there are lots that Romance Tale offers:
I believe that with all dating sites, the key feature is messaging.
How else can you interact with someone?
There are many ways to speak to someone on Romance Tale including sending messages, mails and instant messaging.
All of them will cost your credits.
Do you want the contact details for someone on the site?
Well, you can by using a contact request.
That means you can take your conversation with someone offsite, perhaps by getting their email or phone number.
While this isn't something that many dating sites offer, because they want to keep you online on their site, it will cost you credits to send a contact request.
Note, you would need to be a validated member of Romance Tale having sent in your identification document to do so.
You will also have had to spend 3000 credits while communicating just with the person you want a contact request from.
Maybe you live close to a matchup and you'd like to meet them or you plan a holiday to go and visit them.
That's where you'd make use of a meeting request.
To do this, you would need to be a verified member, as per the contact request above and pay 625 credits to do so.
Note the person you want to meet also has to be a verified member.
4. Sending flowers and gifts
We not talking about virtual gifts or flowers here like other sites tend to feature.
No, it's the real deal here.
But how do you know someone will get their gift?
Well, you can track everything online plus Romance Tale will send you a photo with that person and their gift to confirm they did receive it.
Romance Tale is a site that doesn't use any monthly subscriptions for membership.
Instead, as we have already seen, you will need to buy credits to make use of the various features, for example sending a message.
Before we get into what each of those actions costs in terms of credits, let's take a look at how many credits themselves are going to cost.
20 Credits – $9.99 ($0.50 per credit)
50 Credits – $19.99 ($0.40 per credit)
125 Credits – $49.99 ($0.36 per credit)
250 Credits – $69.99 ($0.28 per credit)
750 Credits – $149.99 ($0.20 per credit)
As usual, buy more credits and the cost per credit is far lower.
In fact, should you choose the most expensive credit package, you are getting those credits at more than half of their actual price but you'd need to come up with $149.99 to do so.
So now we know how much credits are going to cost, let's look into how much the various on-site features charge for their use.
Live chat – 2 credits per minute
Live chat sending a sticker – 5 credits
Live chat sending a photo – 10 credits
Live chat sending a video – 50 credits
Opening a mail you've received – 10 credits
Opening a photo in a mail you've received – 10 credits
Opening a video in a mail you've received – 50 credits
Sending a mail – 50 credits
Comment on someone's photo – 2 credits
Viewing a profile video – 25 credits
Uploading your own profile video – 100 credits
Gifts and flower delivery – 100 credits
Meeting request – 625 credits
Contact request – must have spent over 3 000 credits interacting with that matchup
Wow!
I think you'd agree that Romance Tale is pretty pricey.
The thing is, if you can be disciplined and keep it to just messaging, you can keep the prices down and credits in reserve.
But on the whole, the unique features that Romance Tale has on offer is going to cost you.
Conclusion and Overall Rating
There are many Asian-based websites out on the web that are all about getting as much money off you as possible.
While Romance Tale isn't cheap to use, I don't think it's a website like that at all.
No doubt, you are going to find scammers here, but they are to be found on every dating website.
What I think helps with Romance Tale is that you can verify your profile by providing your identity document to confirm who you are.
Other users can too, so if you are worried about scammers, rather interact with only those users are verified.
From a registration and profile setup point of view, nothing could be easier.
The site too is well designed and easy to navigate.
In fact, within minutes you will know where everything is.
Romance Tale also has some impressive key features, ones that you may have never seen before.
The one that impressed me the most was the ability to get the contact details of a user to take your conversation offline.
Of course, that's going to cost you a pretty penny but the option is there should you choose it.
No other dating website that I know of offers anything quite like that.
Now onto my rating.
I am going to score Romance Tale a solid 3.5 out of 5.
It's let down by the fact that it's pretty expensive, even with all those key features on offer.
What's your take on Romance Tale?
Is it a site you see yourself using at any point?
Let us know in the comments below.
Frequently Asked Questions