Match.com is one of the most popular online dating platforms, and it is undoubtedly a dating service you have come across several times.
It is known for great dating profiles and high success rates, but plenty of people still seem to doubt whether to join it or not because they are scared of not being able to match with anyone.
In case you too are one of them and don't want to splurge money on a dating app, then read our article because we will tell you:
Is your dating app giving you the best chance for success?
Make sure to take our online dating site/app quiz to find out.
It's a fact that people who follow our dating site suggestions have on average 2 extra dates per month.
What is Match.com Guarantee?
Match.com is one of the best online dating websites known for having an extremely high success rate and helping people meet partners for a long-term relationship (like eHarmony or Tinder) with ease.
Match.com is not focused on hookups (like BeNaughty or Ashley Madison).
Millions of people across the world are its loyal users and swear that this platform has brought love and luck into their life, which makes it the best option for all single people who are looking for the easiest way to find great matches.
However, just like with any other dating service, when joining the platform, they are scared that they will waste their paid subscription and leave the platform with 0 matches, which is pretty reasonable.
Things like this happen on plenty of dating apps, and there are no search filters or features that can help you meet the right person on it.
However, Match.com has become the first platform to introduce the Guarantee program, which allows you to get all of your money back if you don't meet anyone suitable for a long-term relationship with you.
They have decided to allow everyone with a Match account to receive a refund in case they dont have any success on it, which makes it a unique online dating service.
While there is plenty of fish on Match.com, it doesn't necessarily mean that every single person with a Match.com profile will have success on it and find the right dater for themselves.
Since there is no Match.com free trial and the Match.com membership is quite expensive, the guarantee will help you secure yourself and save your money.
However, this doesn't mean that you will get the Match.com guarantee whenever you want, and you will need to fill out some criteria and be very careful while registering on the platform if you want to become eligible for it.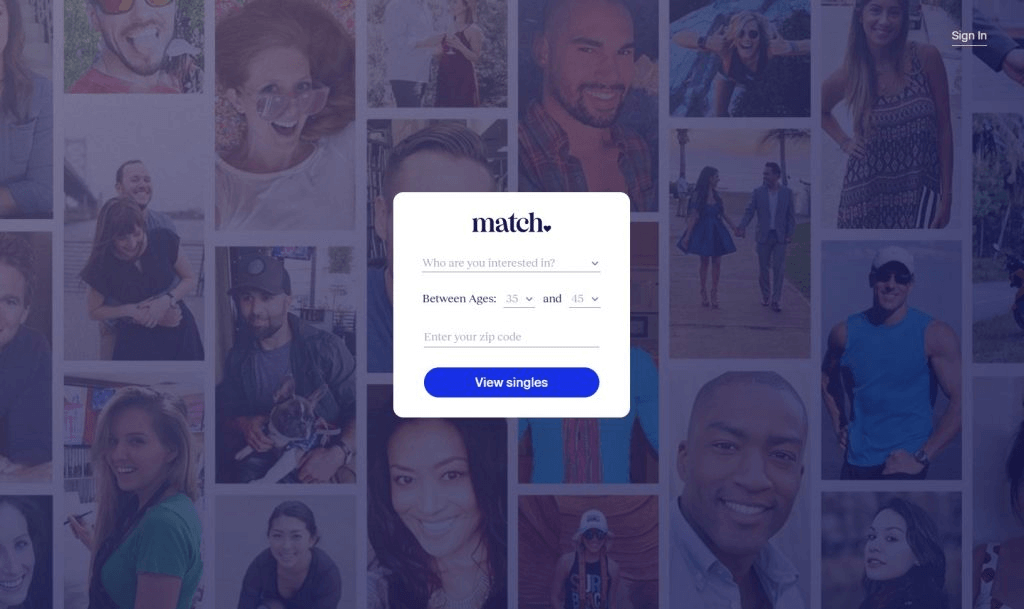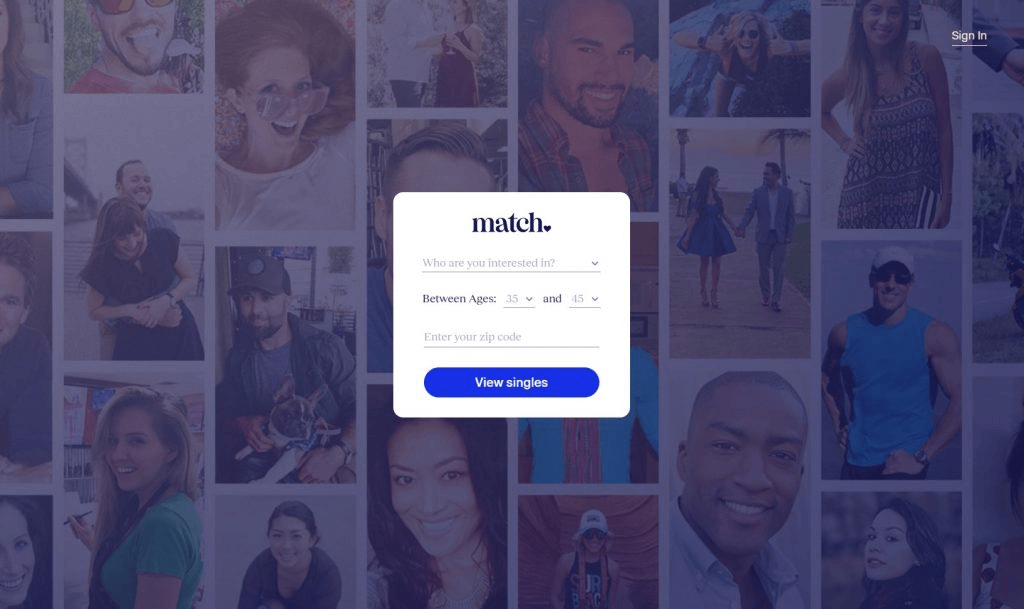 In order to make you eligible for the Match.com guarantee and help you get your money back in case you don't find anyone, we have created a short guide that will help you navigate the sign-up process perfectly.
How To Get The Match.com Guarantee?
In order to get a Match guarantee, you will need to become eligible for it, and checking your eligibility is something you can do with customer support anytime.
OFL Top Recommendations based on 100,000+ Survey

"Serious Relationships"
"Discreet Hookups"
"Best Course for Men"
"Quick Flings"
"Normal Hookups"
"Our Quiz"
However, if you want to be 100% sure you are eligible for the Match.com money-back program, then you should follow our guide while completing the sign-up process.
1. Choose the 6-month membership
Once you open the Match.com main website and decide to start looking for the right matches, if you want to make sure you will become eligible for the Match guarantee program, you will need to make sure you have chosen the 6-month subscription.
If you're joining for the first time you will see several options for a membership, and the 6-month one should be your choice.
You can choose whatever sort of membership, whether it is premium or standard, and you will immediately become a part of the 6-month guarantee program.
This is the most important step that you will not be able to fix in your account settings, so be careful while choosing your Match.com subscription.
All of the people on this online dating site who fill out specific criteria and have spent more than 6 months on it without receiving a match will be able to get a refund and have match.com pay back for the time they have spent on it.
You will also need to pay for the whole subscription at once, so you should choose to pay in 1 installment if you want to make sure you are doing everything the right way.
2. Join for the first time
In case you are already a member of Match.com and you have spent some time on the platform, you will not be able to become eligible for the platform unless you have joined in the past 6 months, the subscription didn't expire yet, and you meet all the other requirements.
Only those who are becoming Match.com members for the first time are eligible to get the guarantee, so keep this in mind before you try to get your money back.
Match.com is very big on keeping the platform safe from all sorts of scammers and fake profiles, and if you have read a Match.com review or two, you have probably realized that.
However, if you want to become eligible for the Match guarantee program, you will also need to include at least one pic of yourself and make sure it is an original photo where your face can be clearly seen.
Match group controls all the dating profiles on their platforms, and in case they believe you may be some sort of scammer or fake user, they will immediately eliminate you from the homepage, and you will no longer be eligible for the Guarantee program.
As we have already mentioned, they want to make sure Match.com is in the right corner for dating, so they will do everything they can to remove fake profiles.
For that reason, never lie about yourself and make sure to create a realistic and exciting dating profile.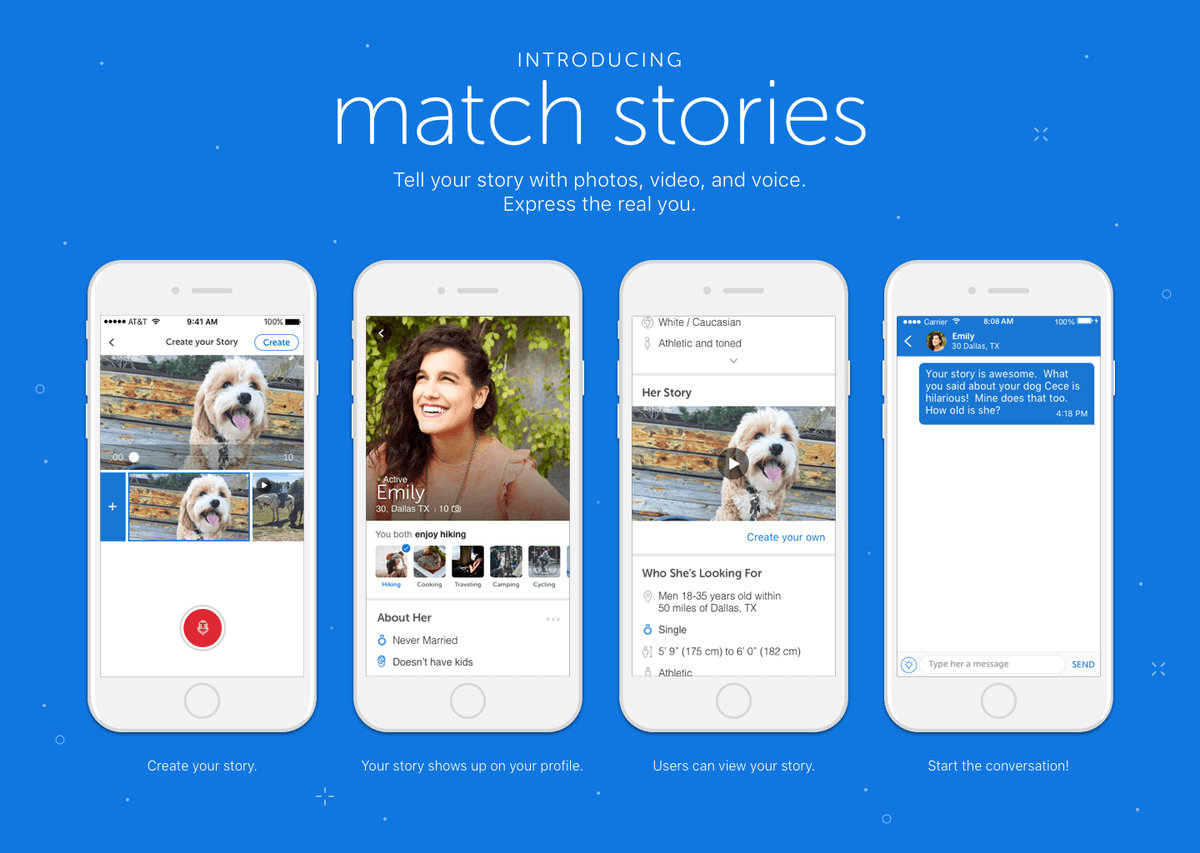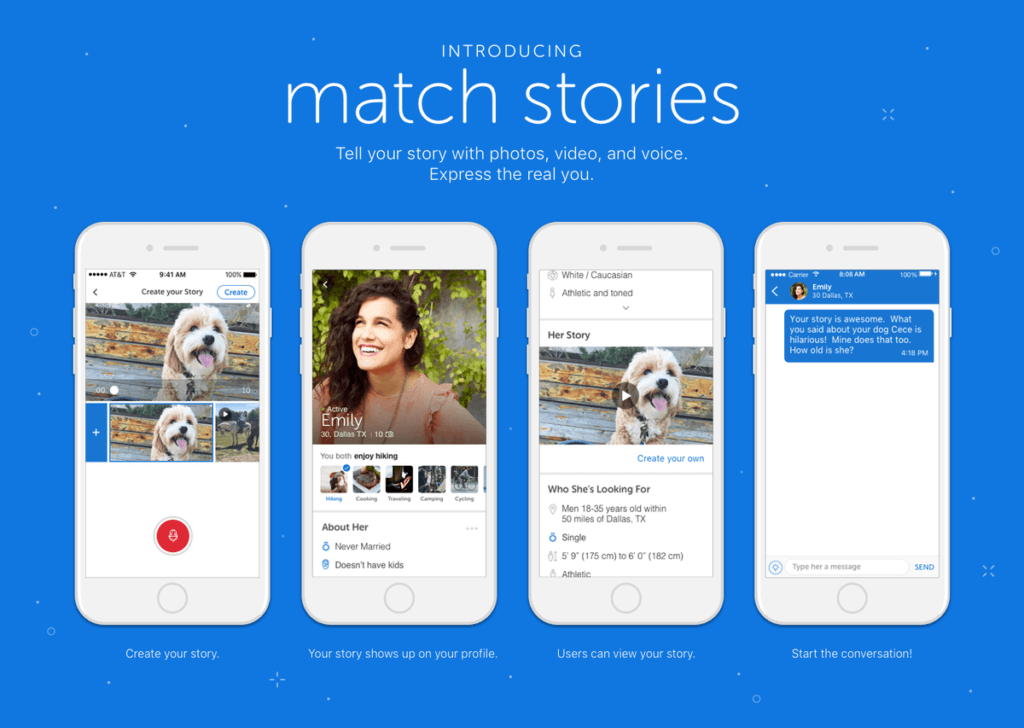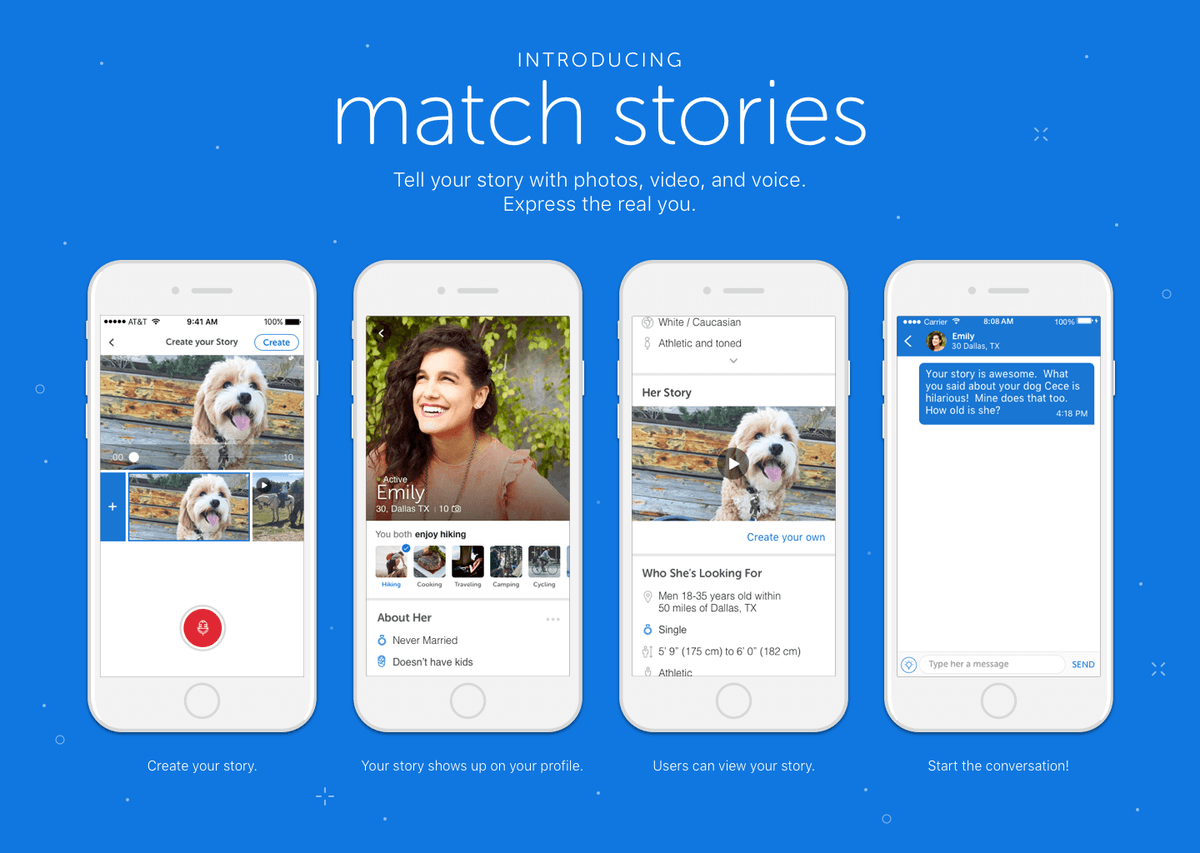 Don't add lies about yourself, and make sure everything you write is 100% true because if a Match member reports you for lies, you will no longer be able to access the platform, and there is no way you will get a refund.
5. Use the messaging feature
In case you did register on Match.com, but you didn't interact with anyone, and you didn't use their messaging feature at least 5 times each month, you are not eligible for the Match guarantee program.
Match requires you to use their instant messaging feature with at least 5 different people each month in order to become eligible for the program, so make sure you are actively using the platform and matching with people.
If you are not connecting with anyone and not trying anything to improve your dating performance, then you also won't get a refund because you didn't try enough to gain any success.
However, you will need to actually message people, not use winks, likes, or smiles because those are not considered to be instant messaging features.
In case you want to become eligible for the Match guarantee program and actually get your money back after 6 unsuccessful months on the platform, then you need to make sure you fill out all of these requirements.
There are no notifications to receive that will inform you that you are eligible for the refund, and you will need to send messages to the support team if you want to make sure you will get a refund.
Having a free membership, this being your second year on Match.com, or not filling any of the requirements we have listed above will not make you a candidate for the Match guarantee, and you will need to get over the fact you didn't meet a soulmate on this platform.
How To Redeem The Guarantee?
If you have read a guarantee dates review or two, you have probably seen that the Match 6-month guarantee doesn't mean that the platform will automatically contact you and offer you a refund after 6 months have passed.
In case you are considered to be eligible for the Match guarantee program, once you open your dating profile, you will see an additional option that will say Guarantee Extension.
All users that meet the requirements for this program will be able to open the Match Guarantee Extension page and see what the steps they need to take are.
If you want to get your money back, you have to open the Match.com guarantee page and scroll until you come across the question that says, "Have you found your special someone on Match.com?".
All you need to do is click, No, explain how you could not match with anyone seriously on this platform, and tell them that you wish to redeem the guarantee for the past 6 months.
Once you have filled out this questionnaire, customer support should respond to you shortly, and you should get money back to your credit card within a few days.
How True Is The Match.com Guarantee?
It seems like most people using Match.com never even heard about the Match Guarantee program and that they didn't even think of trying out something like this.
As we have already mentioned, platforms like EHarmony, Tinder, OkCupid, Zoosk, and similar ones don't offer this so-called free trial match, and sometimes it can be tough to get your money back.



In case you are not sure whether online dating is for you and whether you will be able to find someone for a serious relationship on these dating platforms, the Match is probably the best option.
This is pretty much a free Match trial code that will help you use the platform, potentially match with someone, and get your money back once you decide to leave.
Since you will not be required to provide any evidence that you didn't find your perfect match on the platform, no one can know even if you are lying, so if you regret your time on this dating app and want to get the price match back, this is the easiest way to do it.
Match.com is a great dating platform, but if you didn't find any luck, this is the best way to regret the time you have spent on it a bit less.