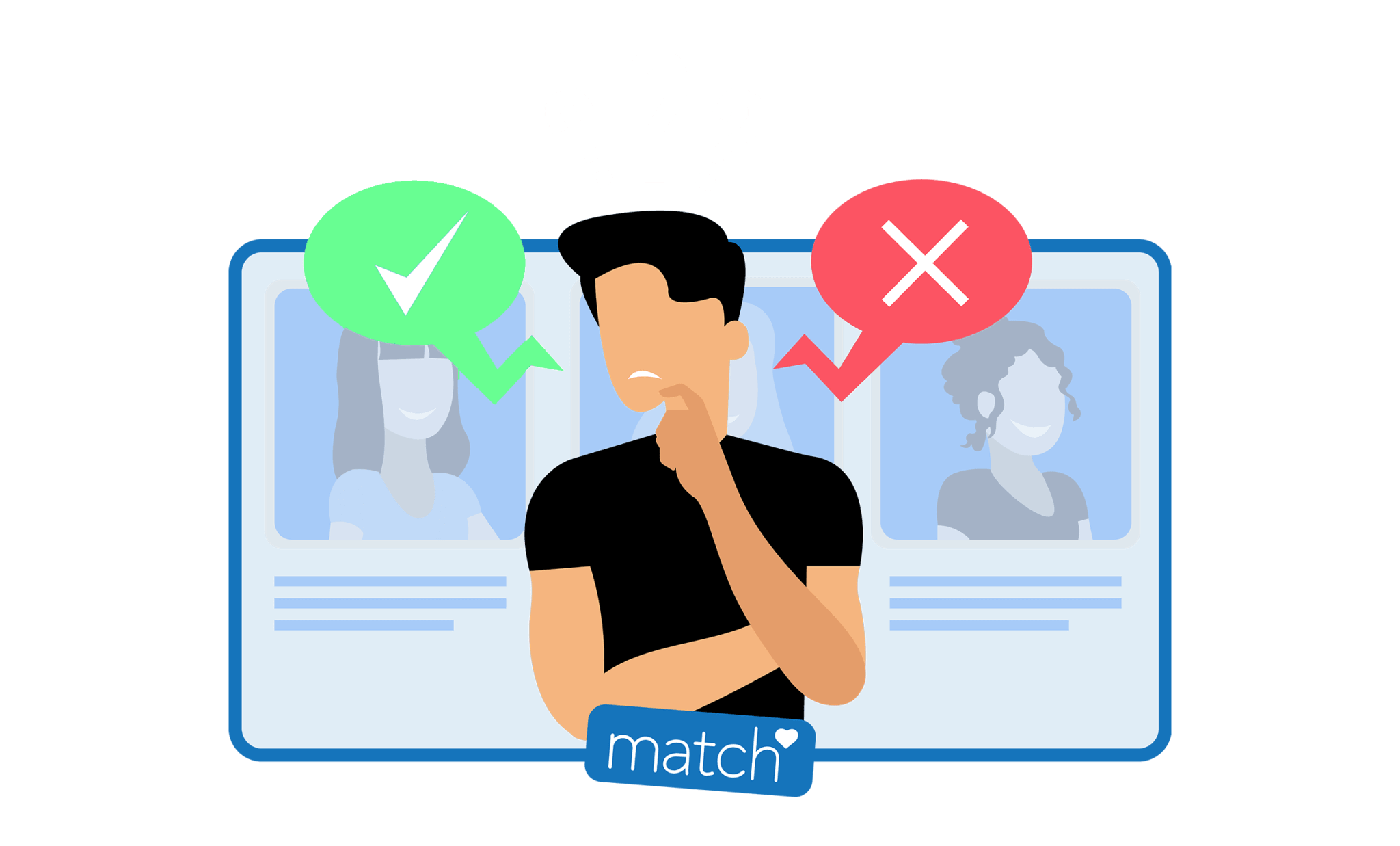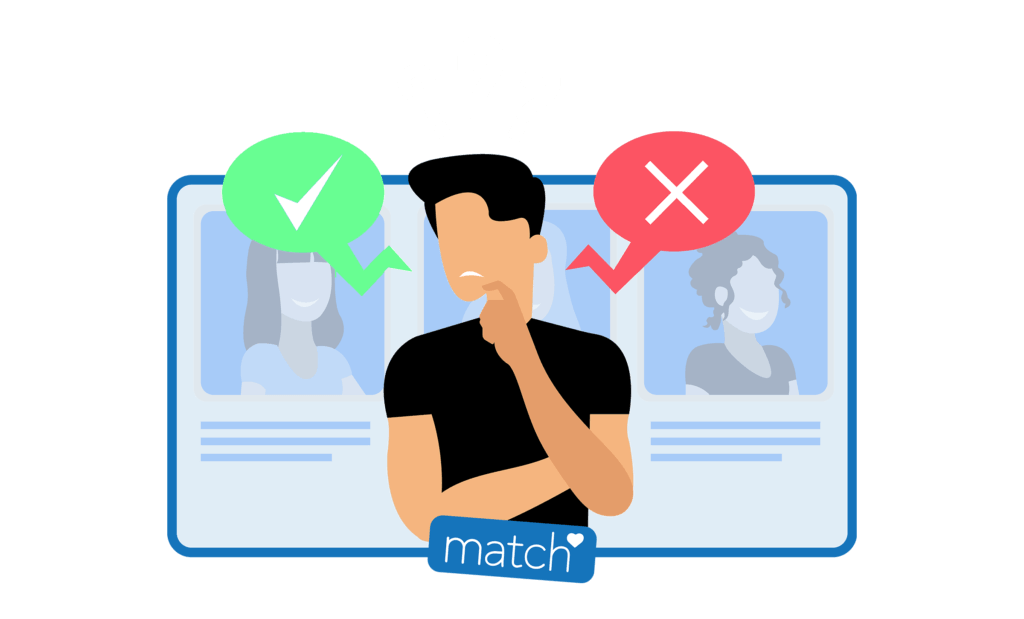 Hey all and welcome to my "Is match.com worth it in 2023" article!
So you're currently on the market and actively searching for that special someone.
Being the open-minded person that you are, you decided that online dating is the wave of the future and as such you are ready to jump into the online dating realm.
Okay great now what? Which online dating site will you choose?
Is your dating app giving you the best chance for success?
Make sure to take our online dating site/app quiz to find out.
It's a fact that people who follow our dating site suggestions have on average 2 extra dates per month.
Match.com Video Review
Like most people who enter the online dating arena you probably have heard about the popular online dating site called Match.com.
Do you want to broaden your knowledge on dating online? Check out this beautiful guide on finding your true love online. Guess what? It is free of charge.
Now although you would love to jump right into Match.com to explore its possibilities, you are hesitant because you realize that this particular online dating site is a 'Paid' site thus requiring a monthly membership fee.
Naturally, you start to look for reviews and comparisons (such as eHarmony vs Match) to determine whether or not you should become a paid member yourself.
You would think that because Match.com is a paid online dating site that its membership base would be limited; however, this is far from the case.
Match.com has gained its incredible popularity based on their numerous advertisements, word of mouth publicity and the use of the many success stories that happy couples have shared with them.
It also has a very nice site design (check out the current design here).
In fact, so popular is Match.com that just about everyone has heard about them. So the big question remains: Is Match.com worth it?
One of the first things that you need to know about Match.com is that it is a paid online dating site.
This is important because it can be argued that its paid status is the very thing that draws the more serious online dater to the site instead of countless amounts of fake people with less than noble intentions.
Check out one of our "free" vs "paid" online dating sites here. Unlike sites like Plenty of Fish, OkCupid, and Zoosk, Match.com consists of most individuals who are seeking to be involved in a serious relationship and or looking for a marriage partner.
On Match.com you are likely to find Christian dating, Gays, Lesbians, Jews, Black dating, senior dating, Whites and more searching for that special someone.
In fact, the quality of people and the wide age range of active users and member's profile of people with similar interests in the user base answers the question: is Match.com worth it?
OFL Top Recommendations based on 100,000+ Survey

"Serious Relationships"
"Discreet Hookups"
"Best Course for Men"
"Quick Flings"
"Normal Hookups"
"Our Quiz"
Absolutely, it does! It is, no doubt, one of the best dating apps among all best dating sites in the world.
Men and women with real life success stories say if you don't find the perfect match (with a free membership or a paid subscription like the 6-month membership) using this dating service, you might never find love elsewhere, given its phenomenal success rate.
Match.com is quite meticulous about the type of persons that becomes a member of their site, therefore, they ensure that they review all profiles and review all profile changes.
This might sound annoying to you; however, it is quite a relief when you look at it from the perspective of them vetting a potential love interest.
In any case, watch out for fake profiles, people using a fake profile picture that the site tries so much to cut off from the search results.
From all indications, paid members rarely come in contact with such during daily matches according to thousands of Match.com reviews.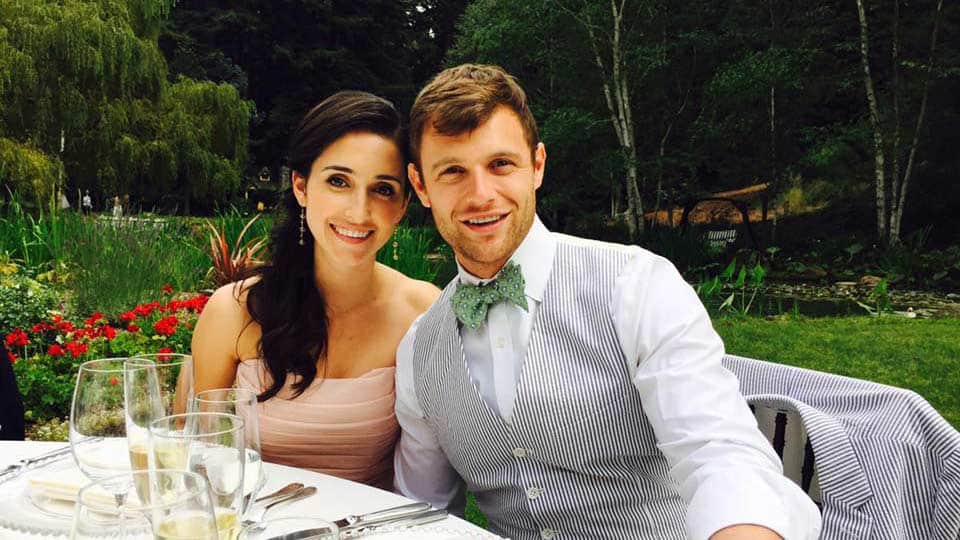 Match.com Quick Stats
Match.com is by far one of the largest dating sites on the internet today with well over 15 million members from as many as 25 different countries in more than 15 different languages, 91% who use it have a college degree and 44% are single parents.
A Match.com membership fee is typically a little over $30 per month; however, if you opt for a six-month membership, or even a 12-month membership you will only pay just over 12 dollars a month (with my 25% off discount!). Check out the full match.com prices here.
Now from time to time, Match.com might run specials where you can become a member for free and review potential matches; however, communications are typically restricted to becoming a paid member.
As a Match.com member, you gain access to a wide range of features which includes: easy to use search options, a wide range of newsletters and articles that gives you plenty of advice about relationships and online dating.
Of course, it goes without saying that they have the standard online dating features such as profile creation, messaging options and more.
However, it is their unique features that allow Match.com to stand out from the crowd.
Match members can take advantage of MatchWords (this is the same thing as using keywords in your favorite search engine, MindFindBind with Dr. Phil (this service is mainly aimed at people who are completely new to online dating and need assistance in getting started and Match.com Platinum.
Match.com Platinum is an extra special service for people who are too busy to search for matches on their own.
This service allows them to benefit from having a personalized matchmaker do the searching for them.
This is a huge timesaver for the busy professional who barely has time to check out potential online dating profiles.
We know that Match.com is incredibly popular and we can certainly say that their aggressive advertising campaign has contributed significantly to their success; however, we cannot neglect another component to their popularity – their ability to deliver what they promise.
Match.com claims to be responsible for more marriages than any other dating site in the US. When you think about it, this claim isn't entirely untrue as they do have a huge membership base.
With their ability to effectively match compatible singles together it is no surprise that information about the site and its effectiveness spreads both "on" and "off" line.
This could very well be the single determinant in whether or not you use Match.com or one of their competitors such as eHarmony.
Regardless of whether you pay or not your time is very precious and should not be wasted searching through countless profiles if they are not serious.
Match.com does have its fair share of quirks and things that we wish they would improve upon.
For starters, Match.com personnel have to review all changes that you make to your profile. This gets old real fast when you are on the receiving end of having to wait until your changes are approved.
We also noticed that there were quite a few complaints about the slow pace of their customer service staff.
We surmise that this happens because of their size, although we will be the first to admit that this is indeed something that they can improve upon.
Their user-interface can sometimes feel too crowded for comfort. It is like they have too much going on in one place at times.
The final thing to consider before becoming a Match.com member is that Match.com profiles vary tremendously.
Some people take online dating seriously and will go to great lengths to ensure that they complete their profile so it attract the needed attention, while others simply fill in the basics and leave it alone meaning they need to put extra effort in communicating with a match to be able to ask the person out.
This can be quite annoying as it means that you will be spending a considerable amount of time during the communication phase to learn as much as possible about a particular love interest.
Although this is not a bad thing, it can become quite time-consuming. Check out our tips on how to effectively communicate with a potential love interest with your first message.
You can also check out our profile creation tips so that your profile doesn't fall into the group of profiles that never get any attention.
So…Is Match.com worth it in 2023?
Absolutely! In fact, my rating for Match.com is:


Overall if you are serious about engaging in online dating to find Mr. or Mrs. Right then certainly Match.com is the perfect place to start. And since the price of match.com is very reasonable (with my 25% off link) there is no better time to check it out. On top of this, you can try match completely for free with my special match.com 3 day free trial!
This is because the daters on Match.com are generally genuinely interested in finding someone and not just looking to score a few dates or a quick hookup.
However, be prepared to put some real work into finding that particular person as you will be searching through a lot, and we do mean a lot of profiles, not to mention that you will need to set aside time for visits with your potential match to learn as much as possible about them.
So is Match.com worth it? Absolutely. This is one online dating site that takes the job of getting you married seriously.
We do advise that you sign up for their six-month membership to take advantage of the discounted rates and their Match.com guarantee.
If you still need other online dating sites suggestions then check out our list of the best free and paid online dating sites around.
Also, check out the best online dating sites for men and the top dating sites for women.
Also check out some other comparison articles with match.com such as Zoosk vs Match, Match vs OkCupid, Match vs PoF and Chemistry vs Match. I hope you find the right dating website for you. Good luck!
A quick peep into The Ultimate Long-Distance Relationship Survival Guide will make your dating experience fun and interesting.