While dating apps have become mainly a regular part of our lives nowadays, there are still some insecurities that people often have around them.
The chances of running into Match.com scammers or some Match.com spam are usually relatively low.
Still, they are never zero, so it's not wrong to look into some experiences and see what you can expect when signing up to a dating website like Match.com.
There are several things that you'll find down below regarding this:
Let's get into it!
Is your dating app giving you the best chance for success?
Make sure to take our online dating site/app quiz to find out.
It's a fact that people who follow our dating site suggestions have on average 2 extra dates per month.
Match.com Legitimacy – Is Match.com a Scam?
One of the big questions that people have regarding any dating site is whether it is legitimate or is it some dodgy site used by fraudsters with many fake accounts swimming around.
Like all online dating services, there is a chance of running into some romance scammers.
However, Match.com is actually one of the oldest online dating sites, as it's been around ever since 1995.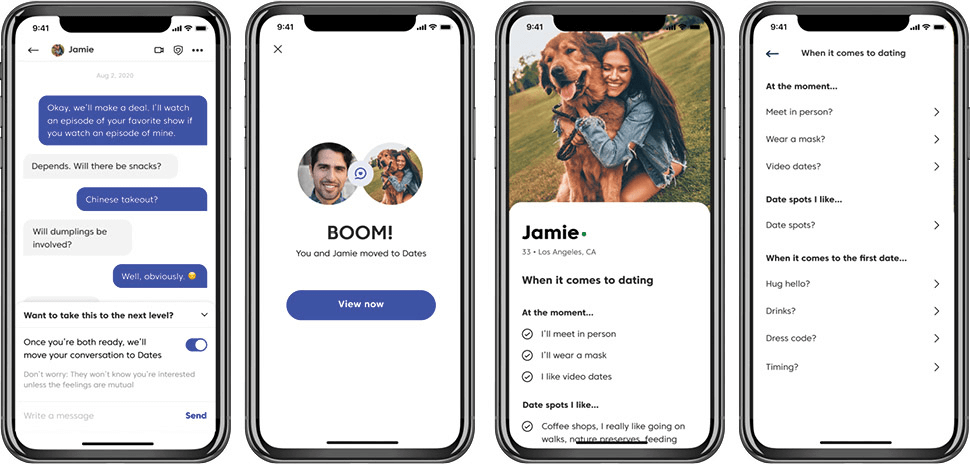 Over the years, they've held up and still remained relevant in the online dating industry, and they wouldn't be able to do that if there were some illegal business practices and low-quality background checks.
So, this is a completely legit one when it comes to the social media website and the dating app.
That doesn't mean that they didn't have some hiccups, especially when it came to their marketing practices and advertising their six-month subscription and overall paid versions.
As you know, you can make a dating profile on Match.com entirely for free, and you can even use some of the features without paying anything.
But, in order to send instant messages to your matches, you have to have some of the subscriptions.
A lot of people, especially the ones who don't take the whole online dating thing too seriously, will often just want to have a free profile and see where it goes, or they will just transfer to another dating app, like Tinder or Hinge, that might be more to their tastes.
However, Match.com is the preferred platform for daters of the older age group, and usually, the older the people are on dating sites, the higher the chances of them deciding to pay for a service like this.
That situation isn't really something that happens out of separation, as it might seem at first.
OFL Top Recommendations based on 100,000+ Survey

"Serious Relationships"
"Discreet Hookups"
"Best Course for Men"
"Quick Flings"
"Normal Hookups"
"Our Quiz"
The case is that older people usually have more money and, therefore, the means to pay for a service like a dating site and not feel any real consequences on their monthly budget.
That's also why broke college students would instead go to Tinder than Match.com.
Having more mature people as the main category of users means that you will have more people looking for long-term romance (like eHarmony or Tinder) and not hookups (like BeNaughty or Ashley Madison), making way for more romance scams among the potential matches.
So, while there are fake profiles on all dating apps, Match.com fake profiles are a bit different.
Let's see what makes scams on Match.com different from a lot of others and why you should be wary of the email notifications you'll start getting after creating your free account.
Issues With Match.com And Fake Profiles
As I've already mentioned, and you probably know for yourself, no matter which online dating platform you opt for, there's a chance that you will run into some people that are pretending to be someone else completely.
There are usually ways to notice when some profile is a red flag even before you meet them in real life, and the best thing to do in these situations is to simply report the account.
But, the main issue regarding how Match.com is a scam has nothing to do with these kinds of catfish profiles but more with their marketing practices.
As you might know, most of the dating apps nowadays have a free version where you have only a few of the main features, and premium versions, where you get additional features that make your online dating experience way more fun and exciting and in the end, more successful.
Some of the features include being able to see who has swiped you right or already liked your profile.
The main benefit of this feature is that you'll be able to then swipe right on someone who already likes you, resulting in an automatic match.
This takes a lot of pressure and makes the experience more enjoyable and successful.
Instead of the endless doom swiping, you get to know right away who likes you and if there's a chance that they could go somewhere if you want them to.
Well, users who ended up making a free account started getting emails from Match.com promoting their paid subscription services.
The way that they allegedly did this is by sending emails that were saying that there were profiles who liked the person's account, but in order to see who liked your profile, you had to pay the subscription in hopes of finding a new love interest.
Not a long while later, people started noticing that something was not quite right and that the profiles that they were apparently matched with weren't really, well, real.
That's where the questions like "Is Match.com legit?" and "Is Match.com a scam" originally started coming from.
Even if you've never experienced this specific situation on this specific dating site, you probably had something similar come up on Tinder or Hinge.
Because things like this and similar to this started being frequent, the Federal Trade Commission actually had to get involved with a lawsuit.
In 2019, the FTC issued a lawsuit regarding some of the Match.com business practices, questioning some of the actions that users have been noticing for a long time now.
The FTC specifically talked about the fact that in a lot of instances, people would get the notification that someone has liked their profile.
Still, once they go into the app, after paying the subscription, it will turn out that the profile is no longer there, meaning that it was probably fake.
Whether these are bots explicitly made by the dating platforms is up for debate, but the described situation was a widespread occurrence.
However, one of the even more prominent issues that the FTC found with this practice was that while the people who already pad a subscription were more protected from these things, the ones with free profiles were not.
One important thing to say here is that while the Match.com scam of this kind is the most well-known one, it's not the only one, and the FTC has spoken up against this practice not only regarding Match.com but all of the other dating platforms that were under the same owner.
The fact that this practice is common in many places doesn't make it okay, not at all, but it's important to know that even though the Match.com story is the most talked-about one, that's not the only site that does it, meaning that Match.com is no less legitimate than any other dating site.
But, despite this, people are still using all of these platforms very often in their everyday life, so that must mean that not all experiences are bad, right?
Let's see!
Overall, Match.com has had a lot of success stories, and I wouldn't be surprised if you happen to know one or multiple of them.
In the olden days, they were the primary platform for people of all ages, but nowadays, it's more geared towards more mature relationships.
Some might say that the Match.com email scam was possible mainly because there are more mature people on there.
A lot of younger people would probably have to agree with this, as there were many a time when you had to explain to your parents that they indeed weren't the lucky winner of the prize that has found its way to their email inbox.
If we ignore that for a moment, it seems like people who know their way around the Internet and how to identify scams don't have any issues with this.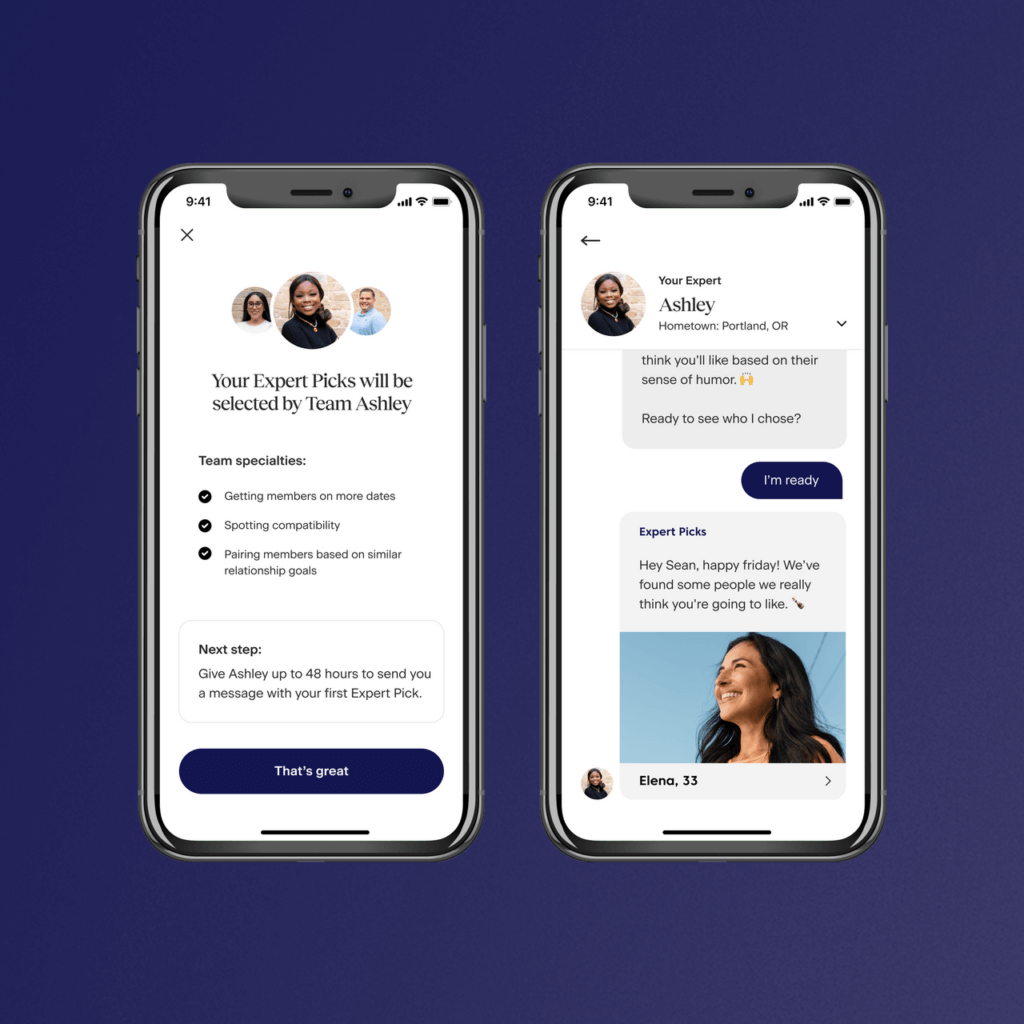 Like any other dating app, the more experience you have with social media, the less likely you are to end up being scammed.
If you aren't sure how to spot a Match.com scam, some of the easiest clues are the pics.
If someone looks a bit suspiciously too good to be true, and their photo looks more like a magazine photo than a dating app photo, it's most likely that that is the case.
Also, make sure that you check their other linked accounts.
Is there an Instagram somewhere, something relating to Spotify, or even LinkedIn?
People usually want to connect with others in real life and not just online, so the ones that are serious will usually have some of their profiles linked or will be very likely to share them.
So, overall, many positive experiences result in long-lasting relationships.
Still, just as on any other social media platform, you'll have to be a bit careful until you don't get into the swing of things and learn how to differentiate between real and fake accounts.
To Conclude – Is Match.com Safe To Use
After all of this analysis, you're probably still asking yourself whether it will be safe for you to start your online dating journey on Match.com or not.
If you've read a detailed Match.com review and you ended up liking what it had to offer, I understand that it will be important for you to be sure about Match.com safety.
The main thing to take from this is to basically keep an eye on everything, just how you would on any other platform.
If you know how to distinguish scammers on other apps, then you will probably have no problem doing so with Match.com scams.
That's regarding specifically the fake profiles that are always present on every social media app, not just the ones revolving around online dating.
When it comes to the Match.com scam artists and the subscription promotions that came upon people's emails, you should probably just ignore these.
If you planned to have only a free profile and see what happens, then, by all means, continue having that.
If you didn't have any plan to join a subscription like that, then no email promotion should sway you another way.
If you have had a Match.com account for quite some time now and would like to enhance your experience, and you have the means to pay for the premium service, then you should still go for it.
Just don't do it because of a simple cash grab strategy.
When it comes to safety in terms of your payments, then you should have no worries.
Big platforms like Match.com have a reputation to rebuild and keep up, so having scams regarding this users' money would not be a smart thing to do, and thankfully, there was no record of that.
So, if you decide to go premium, whatever you pay with, your data will be just as safe as other mainstream dating apps.
Many subscribers like to use their credit card for this purpose, but just like with any other online purchase, I would advise you to opt for paying with your Paypal account if you have access to that.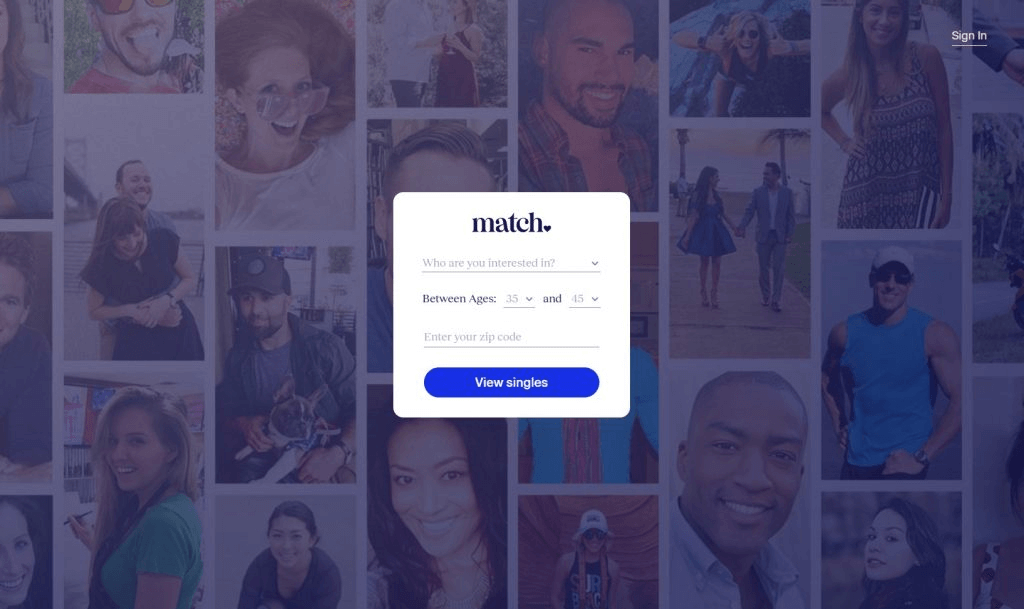 Before finalizing this theme, let's see some final tips you should have in mind when trying to see whether a profile is fake or not are:
Be aware of their pics. If they are too professional and magazine-looking, that might be a red flag
If the photos on their profile are very blurry, then that can be a red flag too
No bio descriptions or bio descriptions that seem more generated than genuine can be suspicious
If someone's photos are questionable to you, be free to use the Google reverse image search feature
Finally, if you're sure that someone's profile is fake, just block and report it