A dating site, is a dating site, right?
While many of the dating sites found online work in much the same way, there are those out there that like to do things a little differently.
And in today's Be2 dating site review, we will specifically look at one that offers a fresh approach to online dating.
In this comprehensive review of the site, you are going to learn just why Be2 is different from the more run-of-the-mill dating sites.
OFL Top Recommendations based on 100,000+ Survey

"Serious Relationships"
"Discreet Hookups"
"Best Course for Men"
"Quick Flings"
"Normal Hookups"
"Our Quiz"
We will also look at:
So if you are looking for something a little different, then this review of a dating site that does things a little differently is just what you've been searching for.
Is your dating app giving you the best chance for success?
Make sure to take our online dating site/app quiz to find out.
People who follow our dating site suggestions have on average 2 more dates per month.
Be2 Review in Video Form
Audio (podcast) form for those of you on the go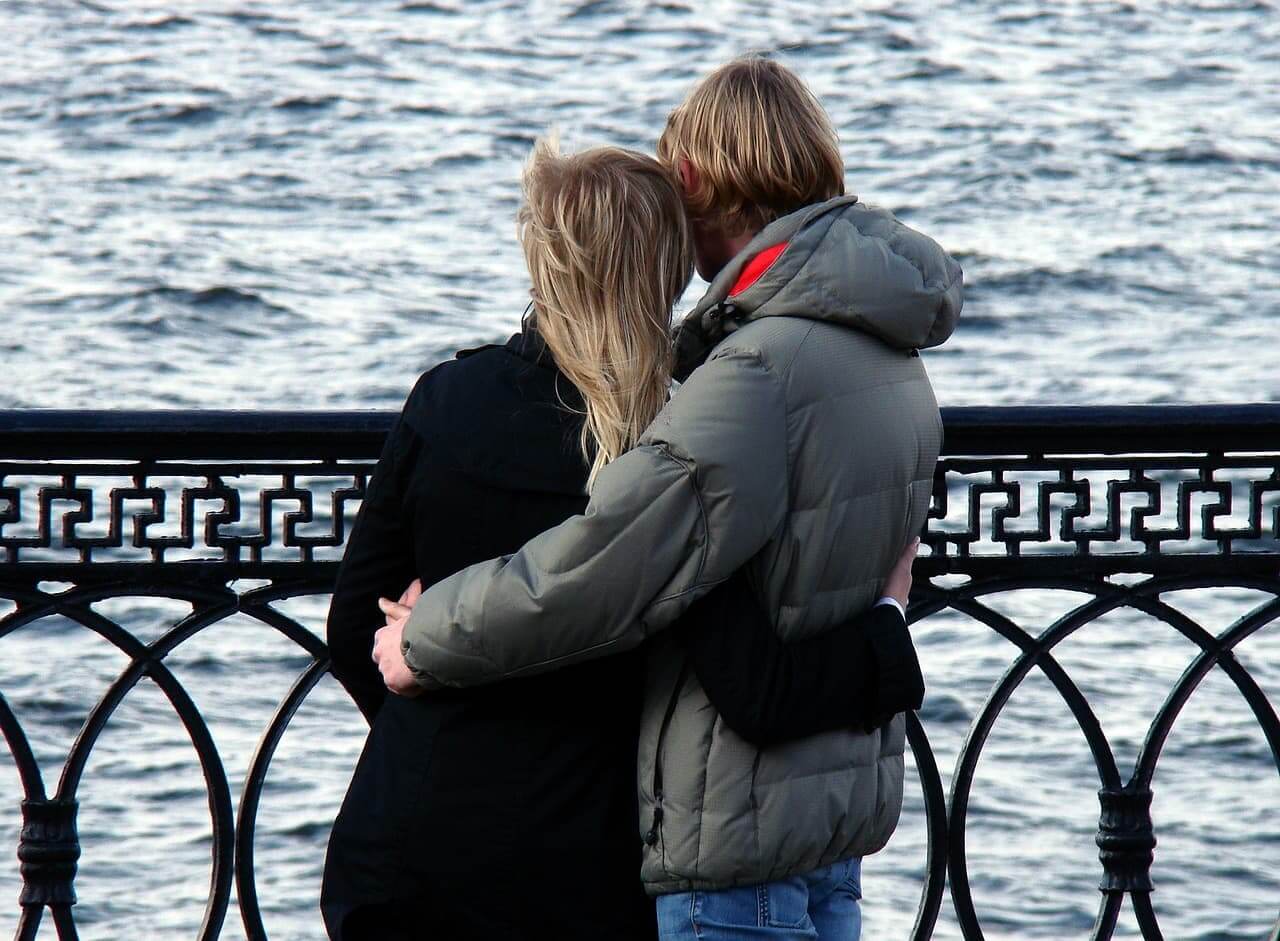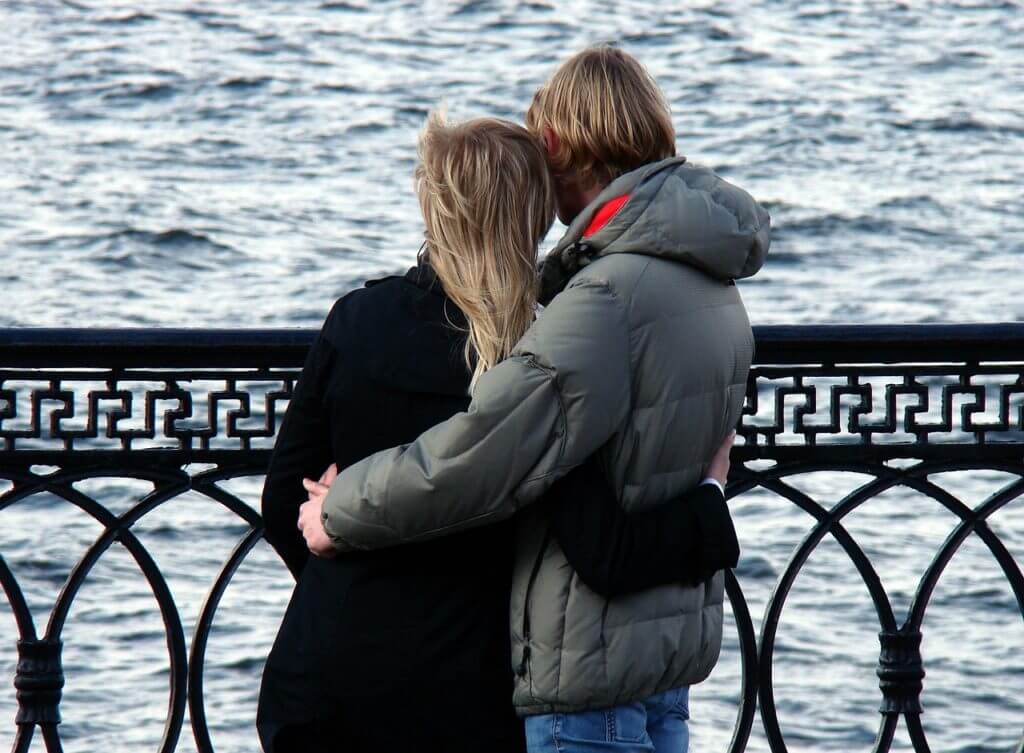 But first, the ratings.
Ease of Use – 5/5
Effectiveness – 2.5/5
Key Features – 3/5
Pricing – 2.5/5
Beautifully designed website
Unique matchup system that gives you returns based on personality traits
Strong membership base
App available for Android and Apple handsets
Expensive
No way to contact other users without a membership
Who Is It For/Demographics?
So in the introduction to this review, I talk about how Be2 was different from other dating sites.
But how so?
OFL Top Recommendations based on 100,000+ Survey

"Serious Relationships"
"Discreet Hookups"
"Best Course for Men"
"Quick Flings"
"Normal Hookups"
"Our Quiz"
What makes it different and how is that an advantage to those who choose to register as a user on the site?
While it comes down to the way the site works in terms of finding matchups for its users.
In short, the algorithm used to match people uses personality tests taken by each user to do so.
This is something I will talk more about later in the review.
But now, let's get into the numbers behind a site that's currently more popular in Europe but making gains in the United States slowly.
So just how many members does this clearly different dating site have?
Well, if you head on over to the Be2 website, they proudly announce that currently, over 1 million people have signed up to make use of the site.
That's an impressive number when for a site that's different from the rest.
But here's a further look into those numbers as well as other facts:
Around 20 000 users are from the United States but that's growing fast
The majority of other users come from Europe
Around 3 000 users log in each day
That's 21 000 a week and 84 000 every month
It's important to note that this site is not about hookups, one-night-stands, or no-strings-attached encounters (like BeNaughty or Ashley Madison).
The users here are looking for long-term love (like eHarmony provides) and are very serious about finding the right person to have a relationship with.
And the gender breakdown, as well as the age ranges of the users on the site?
Be2 gender breakdown and the age ranges of users
It's always interesting to see how dating sites fall in terms of male to female user ratios.
For sites that are niche-specific or hook up sites, there are often far more male users than female users.
Often, we are talking of ratios of two males for every female member and even higher at times.
But what about Be2?
This is a different kind of dating site, we've already established that.
And here it's the females who are in the ascendency.
57% of the users on Be2 are female
43% of the users on Be2 are male
So it's well under a ratio of 2:1.
And the closer the female to male user ratio is, the better for everyone.
Now let's look at the age ranges.
Most users on Be2 are found in two age groups: 25-34 year-olds and the 35-44 year-olds.
In fact, you cannot separate them as together they both make up 52% of all the users on the site (26% each).
Next up is the 18-24 year-olds with 21% of all users and then the 45-54 year-olds with 20%.
Lastly, we have the 55+ users who make up the remaining 7% of the members on Be2.
But how are each of those age groups are broken down in terms of female to male user ratios?
Note, they have been ordered in terms of their user contribution to the site.
25-34 year-olds (14% female, 12% male)
35-44 year-olds (16% female, 10% male)
18-24 year-olds (12% female, 9% male)
45-54 year-olds (12% female, 8% male)
55+ (3% female, 4% male)
So only the oldest group of users has more males than females.
But only just.
Now we know a little more about Be2, let's talk about registering on the site and getting a profile up and running.
The good news for smartphone lovers is that Be2 has both an app on the Google Play Store as well as the Apple iStore.
If you'd prefer to register as a user through the app, you can do so.
For website registration, you'd need to go to the Be2 home page to start the process.
Here, you will need to do the following:
Provide your gender and the gender you are looking for (the only options are male and female)
Give a valid email address
Choose a password for your profile on the site
Once you've done this, check your email, because you need to reply to a validation email to confirm your email address.
And then things get interesting.
You will remember earlier in this review, I mentioned that Be2 is very different from other dating websites, right?
Now we are going to get to see that in action.
And you will notice how different it is as soon as you click on that validation email.
That starts with a range of questions that form part of a personality assessment.
That personality assessment is carried out on all users and it forms the basis of the matchmaking algorithm that Be2 users to match up users with each other.
So what questions can you expect?
Well, I don't want to go through them all but here are a few examples.
What would you choose?

Someone exciting and full of surprises?
Someone self-assured, laid back and well balanced?

Choosing the right partner is:

Easy. I follow my intuition
Challenging. I have to consider the pros and cons

When embarking on a new relationship:

I want to talk about it with someone close to me
I don't take about it with anyone else
You can see above, these questions are in-depth and it's critical that you fill them in properly.
It's not all questions like this that you have to answer.
For example, some of them are scales where you must position yourself.
For example, "How decisive are you?" has a six-point scale from "not at all" to "very much".
It's incredibly varied and very, very clever in my eyes.
Of course, there's the regular questions as well that will help flesh out your profile, for example:
Your height
Eye and hair color
Hair length
Ethnicity
Body type
There are lifestyle questions as well which are no different from what you would have experienced on other dating sites, for example, your religion, education, income and habits.
All-in-all there are about 60 questions to work your way through.
If you are serious about it, I would suggest setting aside about 30 minutes to complete it properly and with the necessary thought put into it.
So the beauty of Be2 is that between your answers and the work of the matchmaking algorithm, the site returns a bunch of potential matchups to you.
The thing is, you can jump right in and see them but I would suggest working through the rest of the steps to complete your profile.
Without doing that, however, I already had 15 matches that the site presented to me.
You will find those under the "contacts" menu but more about that a little later.
Finding your way around Be2
First things first.
This is a beautifully designed website.
I love the black, grey, white and pink color scheme with green thrown in.
It's also so uncluttered and slick in its overall design.
Finding your way around is done through the four menus that you will find at the top of the page.
These are:
Be2: Click on this to return to your main profile page. Here you can make changes to your profile as well as see the matches Be2 has provided for you below that.
Contacts: These will continue to grow as more people join and match with your personality test
Mailbox: Here you will find all messages
Who's online: Click here to see the users who are currently online
There's also a profile button on the top right of the screen as well as an "eye" symbol.
If you click on that, you can see all the people that have visited your profile.
So that's a little bit about how the site works but what about how effective it is.
It's awesome that Be2 provides you with matches.
As I said, by the time I logged in I had already received 15 matches.
These all receive a match score which you can see when you click on the "contacts" menu.
It's a number in a little green circle.
And the higher the score, the better the match.
There are other ways to find matches as well.
One of these is a roulette-style picture game that appears on the right-hand side of the page.
Here you can give people the thumbs-up or click "x" to move on to someone else.
And don't worry, these aren't just random users.
They are aligned to the personality test you took when registering for the site.
Note, however, this is only available for members to play.
Lastly, you can adjust the search criteria of the matchups returned by Be2.
In your matches, to the right-hand side of the screen, you will see the "search criteria" link.
Click on it and you can adjust:
Age ranges
Height
Education
Search area
Yearly income
Lifestyle questions
Body shape
Religion
Ethnicity
So yes, there is some degree of control that you are able to exercise on the matches that are returned to you.
Note, if you do change the above options, a new batch won't be returned to you immediately, it takes around 24 hours for that to happen.
While Be2 does things a little differently in terms of getting you those matchups compared to other dating sites, when it comes to getting into contact with them, nothing is different.
As a regular user of the site, you are able to view three profiles a day.
After that, you cannot view any more without membership.
And messaging?
Well, you can probably guess.
Yes, that requires membership as well, which isn't cheap but more on that later.
So if membership is needed for you to use Be2 effectively, what other key membership features can you expect?
1. Unlimited profile viewing and messaging
As a member of Be2, there is no limit on the number of profiles that you are able to view.
You are also able to send as many messages as you'd like to the matches that you receive on the site.
2. Viewing photo galleries
Instead of seeing only just someone's profile picture, as a member, you are able to view all the photos that they have uploaded.
Members can see who has visited their profile.
If you really like a certain matchup that Be2 has returned to you, you can add them to your favorites to keep track of them easier
Be2 includes a roulette-style picture voting game that's only available for members.
In fairness, there's not a whole lot of extra features here.
The true brilliance behind this site is the match algorithm that's based on the personality questions.
For me, that's something very different and worth the membership price alone (although you get that for free).
You've probably guessed that with the fact that Be2 is very different from other dating sites, the pricing model is going to be a little different too.
And it is.
There is no month-to-month join up option on this dating site.
You only have a three-month, six-month and 12-month option.
Here's a breakdown:
3-month option – $173.85 ($57.95 per month)
6-month option – $209.70 ($34.95 per month)
12-month option -$383.40 ($31.95 per month)
That's expensive.
There's no doubt about it.
And without a one-month option, you have no real chance to try this dating site out and to see if it delivers what it promises.
But having said that, Be2's unique matchmaking system might just about worth trying out.
Yes, the actual matchmaking, the "different" part of the site when it comes to other dating sites is free.
But without the membership, you simply cannot get into contact with those matches that come up for you.
Ultimately, it's up to you but yes, I would have preferred that the powers behind this website included a month-to-month payment option, that's for sure.
If I am honest, although the website is different in the way that it operates, that doesn't really justify the excessive membership prices.
And that's especially true due to the fact that the key features that membership brings are not all that impressive.
But anyway, you have to make the decision as to whether you are prepared to put up the cash to be able to reach out to those matchups you receive.
Conclusion and Overall Rating
Without a doubt, Be2 offers something that's very unique.
And it's also extremely refreshing to see a dating site that takes a different approach than the typical search for matchups method.
From what I saw, the algorithm in play here that matches people according to their personality traits and what they are looking for in a partner worked extremely well.
It works well because this is a site where people are wanting to find their long-term partners, so naturally, trying to match them according to these traits is a clever idea.
The overall design of the site is fantastic and it couldn't be simpler to use.
Because you have to fill in a personality questionnaire, you are going to have to set aside at least 30 to 40 minutes to get that done and to complete your profile.
That's a critical step that shouldn't be missed.
Now when it comes to membership, which you will need to contact any matches that you would like to get to know better, Be2 charges an arm and a leg.
I was a little disappointed that they don't include a one-month payment option.
That's something I think they certainly should consider.
Key features for members weren't too impressive either but for me, the main ones, the ability to see as many user profiles you want and then to message who you'd like to, is key.
The other features, no matter how strong or weak, are just and added bonus.
So onto my rating then.
I am going to give Be2 as solid 3.25 out of 5.
It would have been even higher if the membership options weren't priced so high and if they just offered a few more key features.
What do you think of the site, particularly of the way it goes about finding matchups for users?
Would you consider using it?
Let us know in the comments below.
Frequently Asked Questions