This guide will introduce you to Casualx, one of the most frequently visited websites by those looking for casual encounters.
Featured on GQ, Metro, Mashable, and numerous other platforms, it has a rapidly growing list of followers and a huge base of happily matched people.
Stay tuned to hear more about usability, registration, key features, and much more about this "alternative to Craigslist for seeking casual encounters".
Welcome to the Casualx Review!
OFL Top Recommendations based on 100,000+ Survey

"Serious Relationships"
"Discreet Hookups"
"Best Course for Men"
"Quick Flings"
"Normal Hookups"
"Our Quiz"
Is your dating app giving you the best chance for success?
Make sure to take our online dating site/app quiz to find out.
People who follow our dating site suggestions have on average 2 more dates per month.
Casualx Review in Video Form
Audio (podcast) form for those of you on the go
Ratings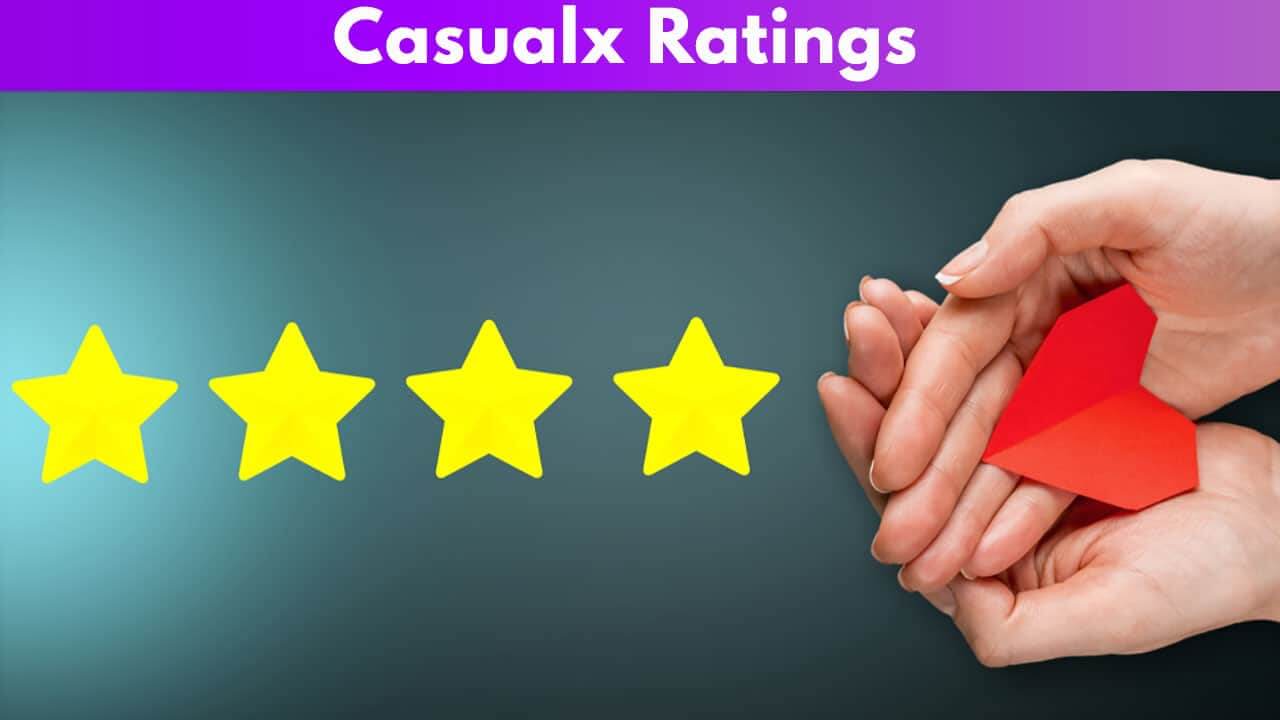 Effectiveness 4/5
Features 3/5
Ease-of-use 4/5
Price 4/5
Pros and cons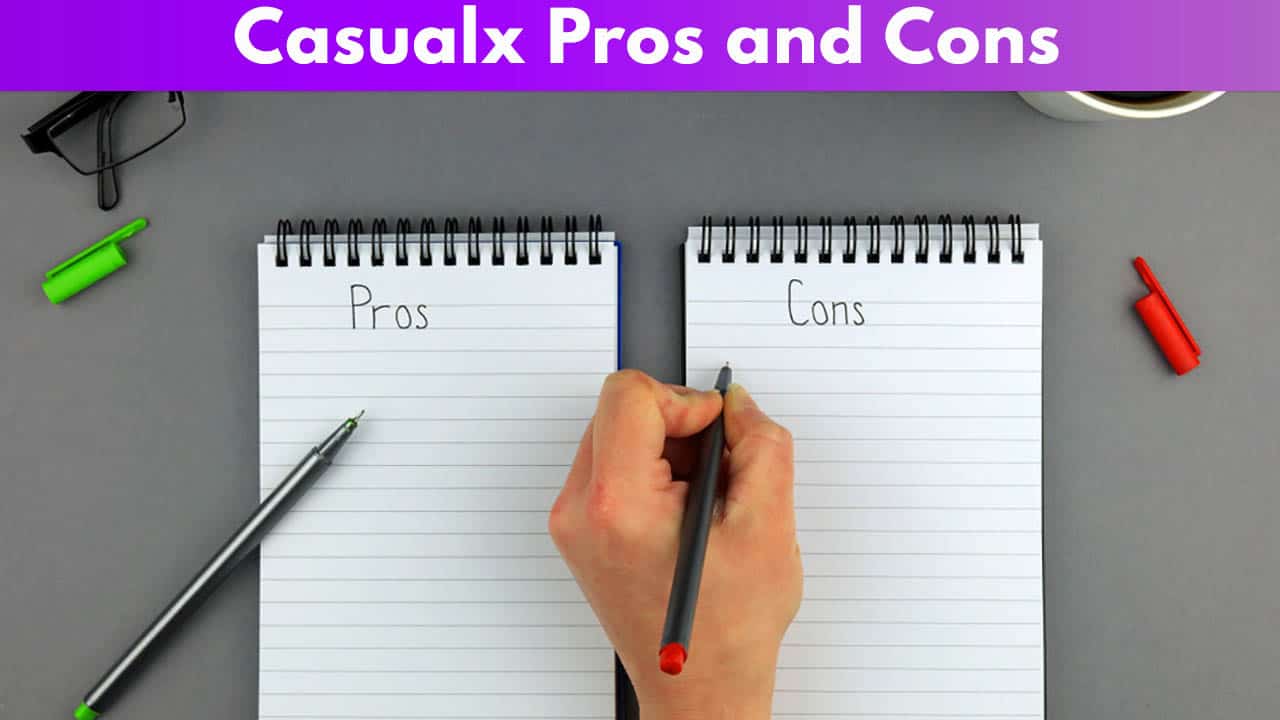 Pros
Good for casual relationships and hook-ups
Free downloadable app for iOS and Android
Quick and simple registration
Intuitive and user-friendly design
Private photo album with up to 30 pics
High level of privacy protection
Cons
A limited number of swipes when membership is not upgraded
Plenty of fake profiles and stock photos
Occasional glitches with matches (the given ones are not from the same location)
A modest selection of features
It's a mobile-only app, no desktop version
Who is it for/demographic makeup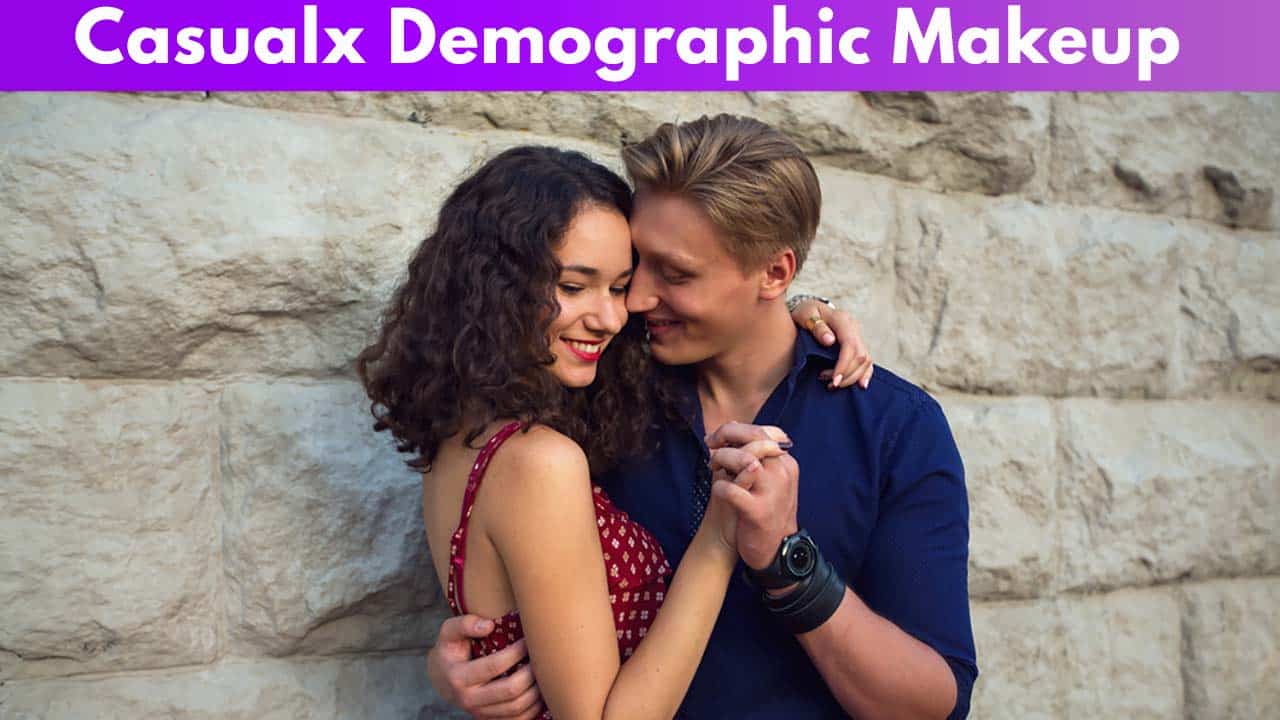 As far as the stats say, the dominant number of users comes from the US (67.69%), with Canada ranking second (11.81%), the UK third (71.18%), then India (4.21%) and Turkey (3.48%).
It may not be top-ranked as some other apps, for example, Tinder, but its popularity is undeniably growing, as people are more open to finding FWB and casual relationships.
Let's say the target audience for this site is consumers in 20s, 30s, and early 40s, those looking for one-night stands, and no strings attached.
If we are to believe the stats, there are over 500,000 downloads so far, so it is attracting the attention of those looking for some fun.
Also, pay attention to those top-ranked countries- the platform is mostly used in English- speaking areas, meaning those from Asia or South America may not be as successful.
Effectiveness
Like with the vast majority, if not all, dating platforms, the logic is the same- the more you the time you invest in acing your profile, the higher are the chances to succeed.
As for this one, you can invest zero time and start browsing immediately, but don't expect too much. On the other hand, you can take some time to create a decent profile, and then we can talk about some success.
What makes things simpler with this particular app is that people are looking for the same thing, so no guesses.
Usage is easy-peasy, swiping is already familiar stuff, there's a chance to upload up to 30 pics, so let's say chances are more than solid.
The only thing that ruins them is a huge number of spammers, and fake profiles.
However, do know that you can report those, and "clean" the base a bit, so that only contains real users.
Key Features
The first and most important feature this app has is swiping.
Why do we stress that out?
OFL Top Recommendations based on 100,000+ Survey

"Serious Relationships"
"Discreet Hookups"
"Best Course for Men"
"Quick Flings"
"Normal Hookups"
"Our Quiz"
Nowadays you have people running all the time here and there, so the entire world had to adapt to that fast tempo, including dating.
Swiping is the most efficient way to browse numerous profiles in a short time, and make up your mind on who's your perfect one for a casual encounter.
Then, there's a possibility to create a public photo album with up to 30 pics.
Have in mind than these photos are visible to anyone.
The next thing you can do is even better- you can create a private album, which also gives you the possibility to submit up to 30 pics.
That's where the real party begins!
Have no worries regarding your privacy, as people who are interested in viewing this album will have to obtain permission from you first.
But, mind the catch here!
Even though the site's main purpose us to connect individuals who are looking for no strings attached relationship, still, it doesn't mean that nudity and pornographic pictures are allowed.
You will have to pay special attention to what kind of pics you are uploading, so check out Terms and Conditions featured on the official site, there's quite a stringent policy regarding this.
Speaking of pics, there's also a photo verification, where you can verify that YOU are the person on the uploaded photos, and doing so is one more way to grow the chances for better matches.
What you need to do is to upload a readable copy of some valid ID.
When you complete your profile, you can start the quest, and in case you have mutual likes with someone you can exchange messages with no costs incurred.
Otherwise, you will have to opt for a paid membership to be able to communicate with other users.
While chatting, you can send pics, and view the profile of a person you are chatting with.
What about filters?
There's a basic set of those at your disposal, allowing you to specify your browsing by gender you are looking for, location, age range, and profiles with pics.
Also, you can list them by newest members, last online, and distance as well.
Besides, the team behind the site has quite an interesting surprise for you.
It awards you one random match every day, allowing you to chat with him/her without mutual likes.
The only downside of this "surprise" is that it's not always a pleasant one.
You may end up getting a random suggestion which is neither within the limits of your age range, not anywhere near your location.
When presented with this random person, you can either decline it, accept it by clicking the checkmark, or send extra like, if you are really interested.
This feature is called "Meet".
Also, in case you want to take a break or something, you can demand your profile to be hidden.
Yes, setting up a profile is as simple as that, without some long questionnaires and tons of questions, but if you ask us, those are actually quite valuable ingredients.
Thanks to those answers and hints, one sends a better message about him/herself and increases chances to end up with a great partner.
However, when it comes to features, we wouldn't quite say that we ended up disappointed, but somehow, we expected more.
So, you'll have to be quite a detective to find yourself a fine match.
Ease of Use/ Tutorial
A huge number of dating platform is built to cater to the needs of modern-day consumers- fast and quick registration, with top-notch mobile optimization.
Swiping is the thing majority of them goes for, and Casualx is no exception to this.
All it takes is swiping left or right to choose the one to spend the night with (or more if he/she turns out a great partner).
Having in mind that the base of members is growing rapidly, the selection to choose from is getting bigger day by day.
Installing the app is more than simple, and as we said, it's available for both Android and iOS devices.
When creating an account you have two options, either to complete the profile within a minute or take some time to fill it well and boost your chances.
Everything I shall mention below is optional, but if you are truly interested, I recommend following all the steps.
Create a unique user name to stand out from the competition, and then write a bio- there's more than enough space for an interesting self-summary, to draw more attention.
You can also adjust gender settings which allow you not only to write your gender (M/ F) but define what type of couple are you looking for (MF, FF, or MM).
Additional settings include ethnicity and religion, and if you consider these are too private, feel free to omit them.
As for the photos, you can have both public and private albums, with up to 30 pics each, with the latter one available to other people only if you approve their requested permission.
Pricing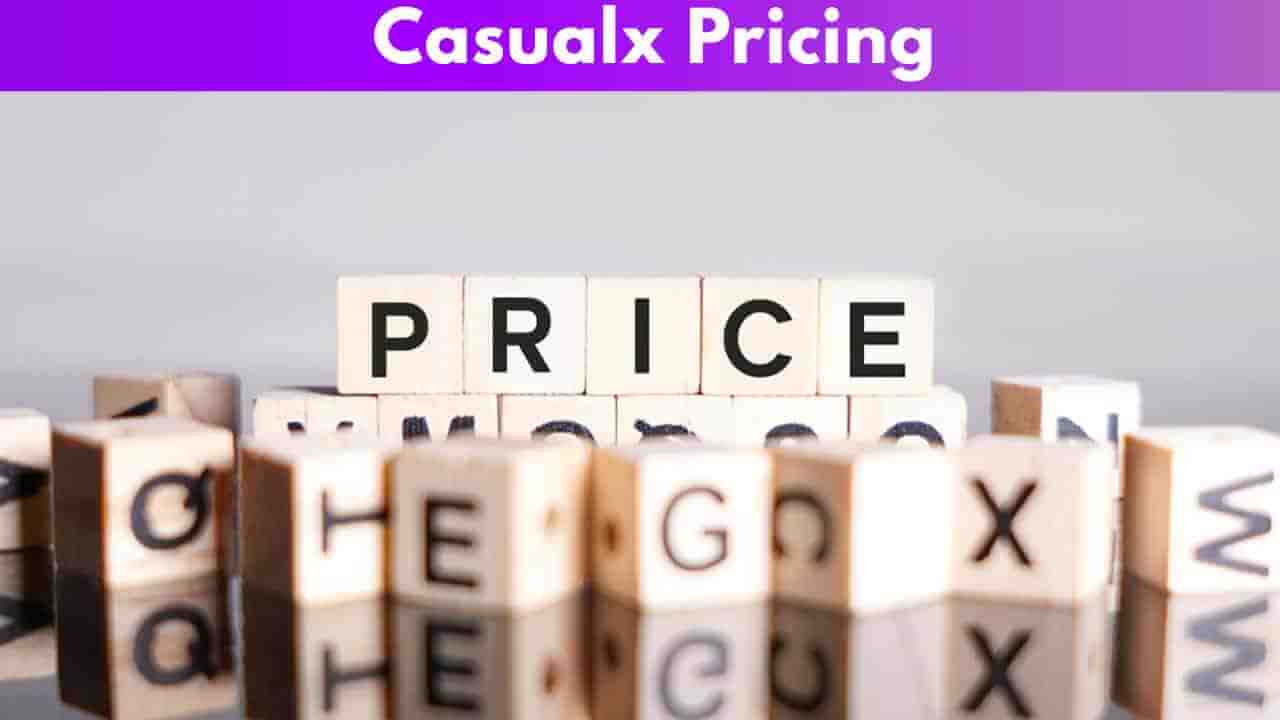 The installation of the app incurs no charges- there are free downloadable versions for both iOS and Android.
The cost of a monthly subscription is 14.99 USD/month, which is rather okay, taking the industry's average into account.
The membership will be renewed automatically unless this specific option is switched off at least 24-hours before the ongoing period terminates.
However, Casualx offers excellent opportunities for users who are willing to share and promote the platform.
They can score free gold membership for sharing the site on social networks or when mentioning in a blog post- the length of the free subscription depends on the number of likes/followers or the popularity of the blog post.
This sounds more than interesting and attractive, but many people have doubts about using this option.
Why so?
Because not all of them ate quite comfortable with the idea of letting know their FB, Twitter, or Instagram friends/ followers that they are using a dating app.
And it goes not only for this one but for any matchmaking app in general.
Conclusion and Overall Rating based on Casualx Review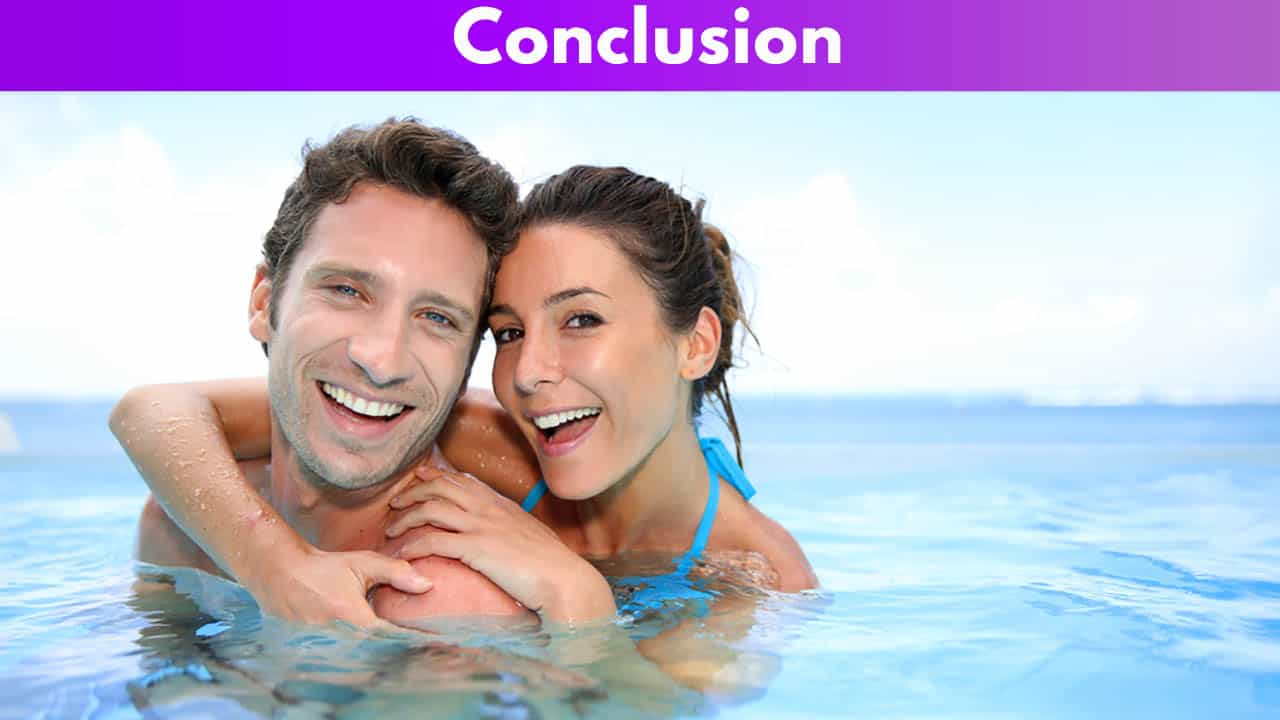 After carefully observing and analyzing all the aspects, we can say that the overall rating for this dating website is 3.75.
There are some good things and options, but still more than enough room for some upgrades and improvements, particularly regarding the problem with fake profiles.
Speaking of, we'd like to hear from you, what is it that you like the best about Casualx?
Share your thoughts and impressions in the comment section below.
Frequently asked questions