This short guide is written for all those, both female and male Bumble users who would like to find out more about Bumble pricing, and its special features that are offered on the Bumble platform.
Some of the things we will cover here are:
OFL Top Recommendations based on 100,000+ Survey

"Serious Relationships"
"Discreet Hookups"
"Best Course for Men"
"Quick Flings"
"Normal Hookups"
"Our Quiz"
We hope that you will find everything you need about Bumble's cost, its membership, and the Bumble packages in the next sections.
Is your dating app giving you the best chance for success?
Make sure to take our online dating site/app quiz to find out.
It's a fact that people who follow our dating site suggestions have on average 2 extra dates per month.
How Much Does Bumble Cost in Video Form:
Audio (podcast) form for those of you on the go
The Bumble dating app offers a basic plan that is completely free to use.
So, do you have to pay to use Bumble as a basic member? No, you don't.
It is rare to find an online dating app that basic membership is free to use, and which has too much to offer to its loyal members.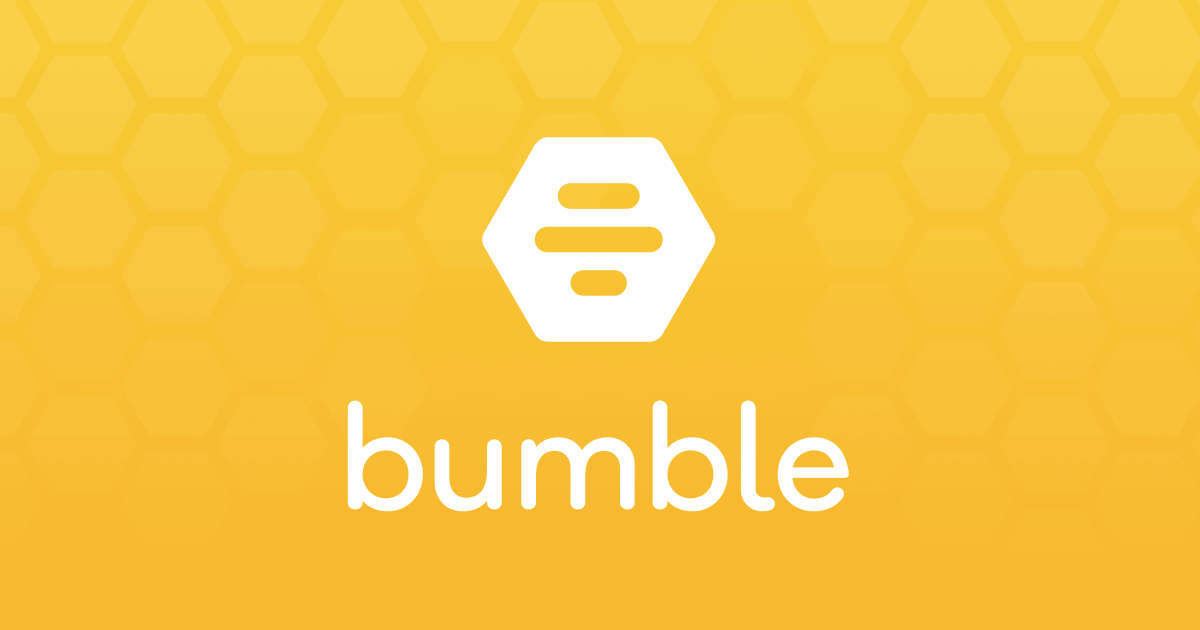 We can speak about the Bumble payment options if you are ready to pass on a Bumble premium subscription.
How Much Does Bumble Cost?
Does Bumble dating cost money?
Bumble basic membership is free to use. This basic plan has too many things to offer to all its users, but if you want to upgrade your Bumble profile you can choose one of Bumble premium packages by your preference.
How much does Bumble dating cost?
Bumble cost depends on a chosen premium package. It also depends on its length.
More about Bumble cost, you will find in some of the sections below.
Does Bumble cost money for guys?
At the end of the day, yes it does.
Bumble is similar to many other online dating apps like Hinge, Tinder, eHarmony, and Match Group.
These online dating apps are free to download, and they are free to use as basic members.
However, women have power on the Bumble dating app. Women are those who will make their first move, and they are the ones who will choose their perfect matches.
Bumble is one of the popular dating apps where you can find many female users.
OFL Top Recommendations based on 100,000+ Survey

"Serious Relationships"
"Discreet Hookups"
"Best Course for Men"
"Quick Flings"
"Normal Hookups"
"Our Quiz"
If you want to have success on Bumble you will definitely have any extra charges as a guy.
Before we pass on a detailed guide about Bumble fees and Bumble prices, let's take a look at a few questions that many Bumble beginners might don't know yet.
What is Bumble, and how does Bumble work?
First of all, Bumble is more an app on the go than a regular dating site.
Downloading the Bumble app costs nothing, and it is very easy to get it from the App Store on your iOS device, or from Google Play on your Android.
So, to confirm, and to be more sure, do you have to pay for Bumble downloading? No, you don't.
Second of all, it is very important to know that you can sign up using your Facebook account, or your phone number. In that case, you will receive a Bumble registration code to complete the registration process.
This won't cause any extra charges.
After a brief Bumble recapitulation, let's pass on the topic of this guide.
Bumble Membership Types, Length, and Costs
How much is Bumble subscription?
Subscribing to Bumble is free for all new members.
Bumble's basic features are quite good to find potential matches in no time.
Although Bumble functionality can't be denied, its basic features can become boring eventually.
Is Bumble's subscription worth it?
Bumble app is one of the online dating apps which subscription is worth your time and money.
It isn't just an online dating platform for hookups, sex matches (like BeNaughty or Ashley Madison), or long-term relationships (like eHarmony or Tinder). It is an online app that can influence your business life, and that can help you to find a long-term friendship, too.
However, if you get disappointed with this app, Bumble's cancel subscription will be always available.
2. Bumble Lifetime subscription
Bumble's one-time lifetime subscription is one of the best membership plans that one online dating app has ever offered.
Once you pay 229.99 USD, you are free to unlock all Bumble features for the better.
Is Bumble Lifetime worth it?
In long-term use, it is worth it to become a lifetime Bumble user.
Bumble Premium and Bumble Boost are very similar packages.
Many of their features are the same. The difference is that Bumble Premium can offer some extra features.
These premium features are:
Advanced filters
the Beeline list
Travel Mode
Rematch
How much does Bumble Premium cost?
Bumble Premium price depends on the package length. Check out the price.
One week – 12.99 USD
One month – 22.99 USD
Three months – 46.99 USD
Bumble Boost is one of the premium packages that the Bumble team offers to its users.
If you decide to start using Bumble Boost, you get one Spotlight, five Super Swipes per week, unlimited swipes, and extended matches for one day more.
How much does Bumble Boost cost?
It depends on the length that you would like to subscribe to.
Check out the latest Bumble Boost price.
One week – 5.99 USD
One month – 9.99 USD
Three months – 19.99 USD
Six months – 33.99 USD
How to cancel Bumble Boost?
Cancelling Bumble Boost or any other premium package is very easy.
All you have to do is to find the app menu. The app menu is placed in the left corner.
When you click the menu, look for the Bumble Boost option.
This option is placed below your Bumble profile picture.
Look for the option to manage your subscription, then choose the cancelation.
Confirm the action, and you're done.
The bumble Spotlights option is available for all those members who aren't interested in the premium packages.
The spotlight feature is based on some very easy steps that can help you to upgrade your Bumble profile.
However, this option is limited to half an hour, and it places your Bumble profile on the top of the user's list.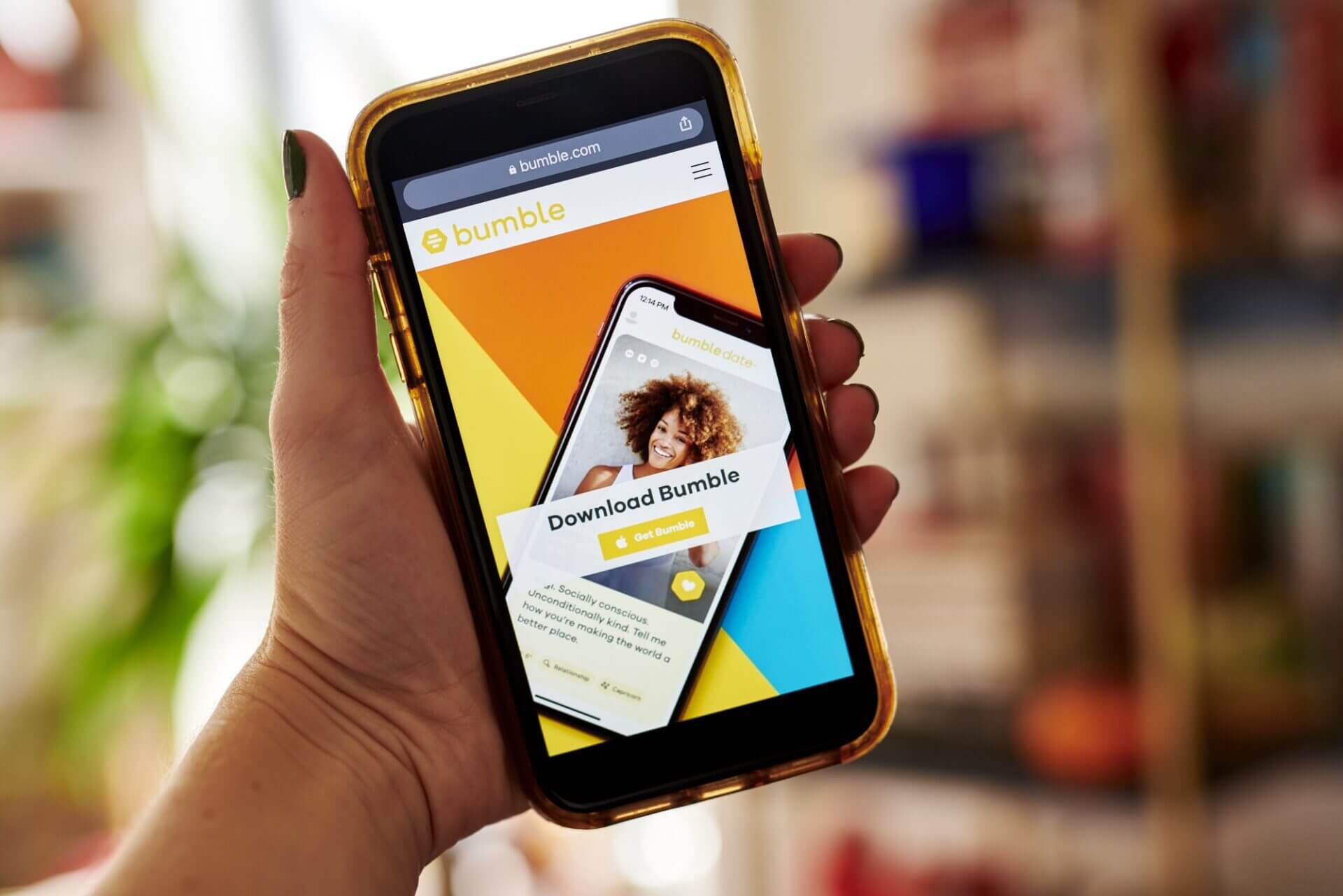 This feature isn't an auto-renewal, so you don't have to worry about extra costs.
Check out the Spotlights price.
1 spotlight – 5.99 USD
5 spotlights – 2.60 USD
15 spotlights – 2.00 USD
30 spotlights – 1.67 USD
Credit card
PayPal
Google Play (Android)
iTunes (iOS)
Bumble Membership Auto-Renew
It is very important to mention that many paid packages will automatically be renewed depending on your length preference.
It means that your paid membership automatically continues till you don't change your mind.
For those who are using the Bumble app via Google Play or App Store, it is very easy to cancel a paid membership through one of these two options using your iPhone or Android on the go.
For those who are using the Bumble app via credit cards or PayPal account, the cancelation process can last a little bit longer.
All you have to do is to go to your Bumble profile picture and choose one of the options to manage your subscription.
Considering that Bumble Bizz and Bumble BFF are included for both basic and paid members, here is the list of Bumble premium features.
Super Swipe is a super feature that can open the main door in the online dating world.
Using this feature, other members can see that you really made an effort to make the first move. When you buy this feature, you can send a super like to all those people who you are interested in.
Those members will feel special, and they will certainly respond to you back.
The Bumble Beeline feature allows you to see who swipes right your profile. Those are also the members to who you haven't responded yet.
It is one of the premium features that can help you to find perfect matches in a short time.
This feature is very interesting because it is based on real-life events that are organized by the Bumble team.
Bumble organizes events like conferences, symposiums, and many other events that are led by speakers with much experience.
This is well known Bumble blog. It helps you to use the complete Bumble platform.
It is very useful for beginners who are new to the Bumble app. It can help you find out more about Bumble dating, its features, and many other things that Bumble can offer you.
This feature is very useful to those members who swipe right constantly.
It can help you to get back all the accidental swipes that you had made in the past.
It is similar to Tinder Gold and Tinder Plus feature, Rewind.
6. Snapchat Lenses for Bumble video call
Snapchat is also one of the online apps that are used by many people, and it is recognizable by its special filters.
Considering that the age range of people who are using the Bumble app at the moment is between 20 and 30 years old, Snapchat and Bumble now give you double pleasure.
While making a video call on Bumble, you can add different Snapchat backgrounds.
However, it is not possible to use beauty face filters from Snapchat like you always do.
Whitney Wolf, the founder, and CEO of the Bumble platform made a step forward on this female online dating app.
Soon she will release this special feature, made just for women.
This feature will be visible just for women who are going to use it at the moment.
Instead of using real money on the Bumble platform, you can use Bumble's currency, the Bumble coins.
Similar to Tinder Boost, you can spend your coins on some premium features like Travel Mode, Spotlights, and Super Swipes.
When you create your Bumble profile, you immediately get seven free Bumble coins.
After Snapchat and Bumble's cooperation, here's another great cooperation with Spotify.
It is possible to link your Spotify account to your Bumble account. If you want to find out more about how connecting Spotify to Bumble, visit bumble.com official page and do it easily.
You can get your Bumble free version anytime you want as a basic user. However, several premium packages offer their services if you are paid member only.
Generally, Bumble is expensive, but on the other hand, there are so many things you can accomplish on the Bumble dating app.
Bumble dating app costs, but love no cost a thing.
Is Bumble Worth Paying for?
To be completely honest with you, it is worth paying for Bumble.
Besides many extra features that you can get if you pay for Bumble like no time limit, prolong expired matches for 24 hours more, or receiving more notifications, Bumble takes care of your professional life, and it puts a big effort into finding friends, too.
So, is Bumble's subscription worth it? Yes, it
We hope that this Bumble Cost review was helpful and that you found out everything you've always wanted to know about Bumble fees and price.
Although this brief quite is very detailed, be free to take a look at the frequently asked questions section.