Bumble is one of the dating apps that managed to grow pretty fast in a short period of time, and it is definitely a great alternative to other apps like Tinder, Hinge, or Badoo.
However, Bumble is not that new of a dating app, and it was actually created years ago by people who are no longer in the company or have completely gotten out of public life.
Bumble as we know it was created a few years ago, and it was growing slowly and adding new features step by step before it managed to become one of the most popular dating apps in the world.
You will definitely want to read this interesting story if you are curious to find out:
Is your dating app giving you the best chance for success?
Make sure to take our online dating site/app quiz to find out.
It's a fact that people who follow our dating site suggestions have on average 2 extra dates per month.
When Did Bumble Become A Thing?
Bumble is one of the dating apps that seem to have appeared out of nowhere and taken over the whole dating pool, but the history behind this app is a lot more different, and it seems like none of its loyal users know about it.
So, how long has Bumble been around?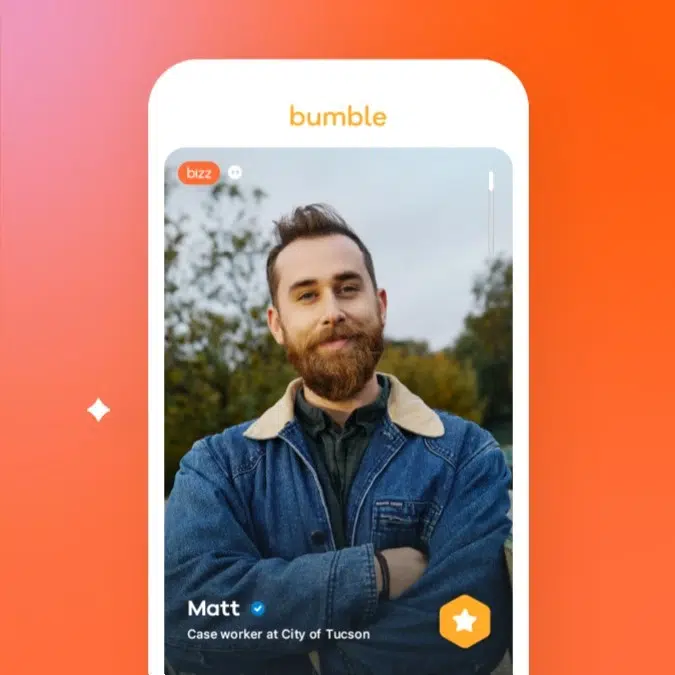 Whitney Wolfe Herd is the founder and chief executive of Bumble that came up with this app as a safe place for all women back in 2014.
Her mission was to create an online dating platform where women will be the ones who lead the game and who initiate the first message or contact with their potential significant other.
Since the app was created in 2014, Bumble has managed to expand in different niches, too, and nowadays, you can also access Bumble Bizz and Bumble Bff that can be used for business networking and creating meaningful friendships.
The main idea of the app still remains since, on the dating app Bumble, women are the only ones who can make the first move, but almost everything about it has changed.
Whitney Wolfe Herd was a co-founder of Tinder, and in 2014, she decided to leave the company and create her own startup.
When was Bumble released, people were pretty much shocked with her decision to leave her parent company and resign from all of her titles at Tinder, but it was later revealed that it was the consequence of her toxic relationship with Justin Mateen, who was also a co-founder of Tinder.
Whitney then decided to file a sexual harassment lawsuit against Tinder, and she even included IAC, its parent company, in it.
She got more than 1 million dollars and several stocks at Tinder, which was a great success, and she decided to become a CEO of Whitney Wolfe Herd and start her own company.
When was Bumble created, it was mostly financed from the money Whitney got after her trial from Tinder, but she also had some other investors who were interested in what is the company Bumble that managed to gain so much attention.
However, things were not that easy, and Whitney was quite skeptical about getting back into the world of dating apps, but Andrey Andreev, the Russian founder of Badoo, was the one who convinced her to start her own company.
OFL Top Recommendations based on 100,000+ Survey

"Serious Relationships"
"Discreet Hookups"
"Best Course for Men"
"Quick Flings"
"Normal Hookups"
"Our Quiz"
She decided to include her former coworkers Sarah Mick into the process too, and the Bumble dating app was launched in December 2014.
Andrey Andreev was the one who made an initial investment into the app, and he invested more than 10 million dollars, getting a stake of 79%.
The Bumble CEO was Whitney Heard, even though she had only a 20% stake in the company.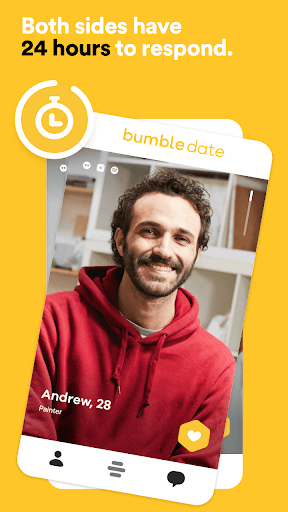 When was Bumble dating app was created, Tinder was at the peak of its popularity ad people were comparing these two all the time.
Even though many people were accusing her of copying Tinder, these two apps really didn't have as many similarities as people claimed they have had.
Bumble app and Tinder app were both location-based, but the Bumble algorithm was a lot more detailed and offered plenty more options, features, and filters in comparison to Tinder.
It was really a great dating app from the start, and you were able to look for your soulmate too on this app (like eHarmony or Tinder), not just seek a casual hookup or one-night stand (like BeNaughty or Ashley Madison).
The main difference was that female users were the ones who needed to make the first move, so it has proven to be a lot safer and more stable dating option for all girls and women out there.
It has taken a bit more modern approach to the dating world, and it also allowed women to decide who will be the one who gets the pleasure of reaching out to them and exchanging a word or two with them.
Since Wolfe Herd was very well experienced in the world of dating apps, she decided to promote her new company on college campuses and stimulate college students to choose this app over Tinder.
She had the most success at the University of Texas at Austin and Auburn University, which were located in Bumbles hometown, Austin.
Within just one month, the Bumble app was able to get more than 100,00 downloads, and the company claimed that over 60% of the matches made on this app turned into real deep conversations.
2017 was the moment when did Bumble start really growing and gathering thousands of new users every single day, and when was Bumble Bee created and new features were added, it really skyrocketed on the market.
However, by the end of 2017, and within two years of launching the Bumble dating app, it had managed to gather more than 22 million users, and Whitney Wolfe Herd was approached by the Match group.
The Match Group owns Tinder too, and they offered to get Bumble acquired into their own company for more than 450 million dollars.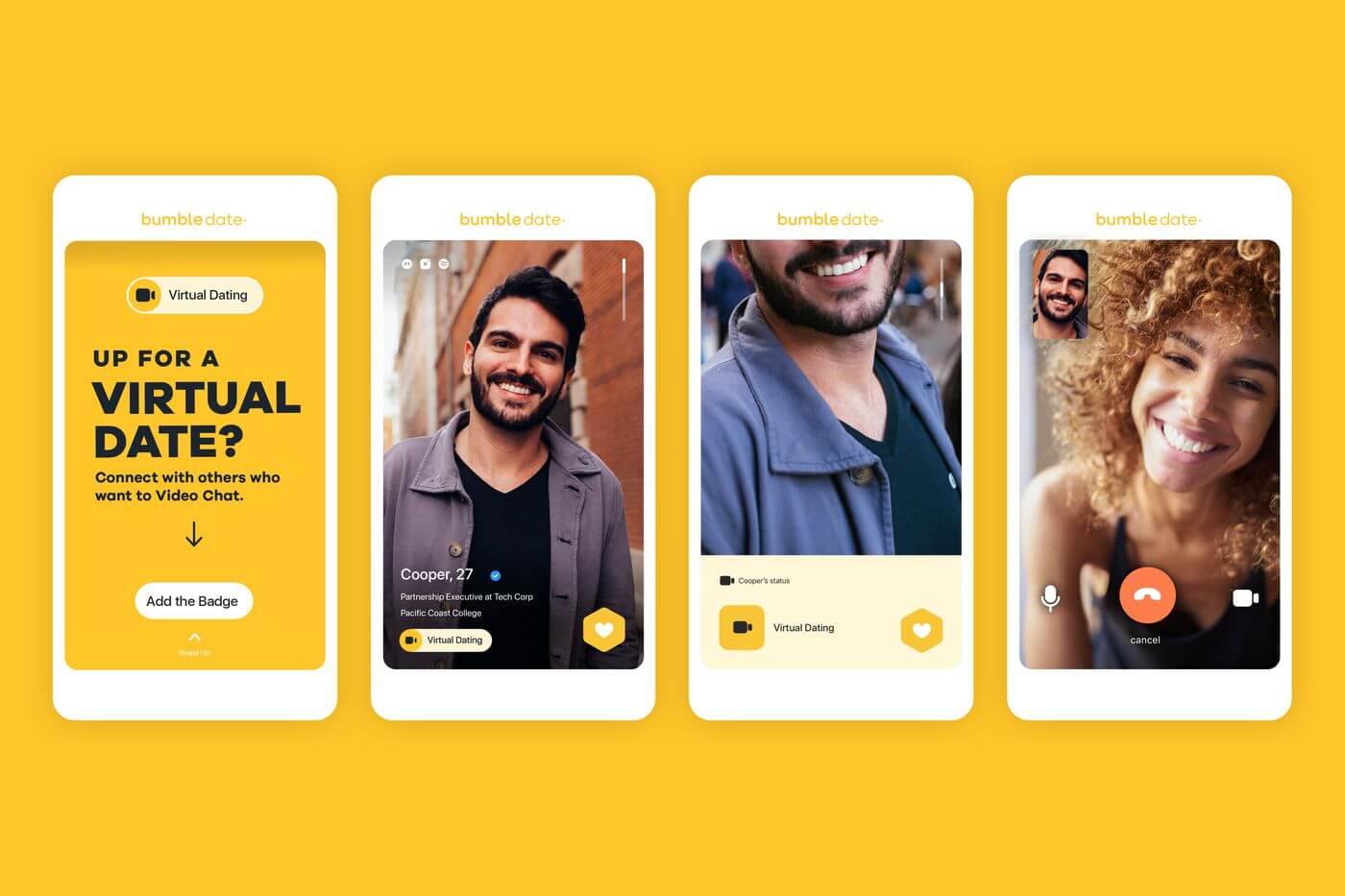 Bumble refused the acquisition proposal and the Bumble owner remained the same.
Many people believed that this was not the right move, but the Bumble app creator and marketing team were working even harder to make the app even more successful and recognized in the world.
They have managed to expand the Bumble brand and add new features like Bumble Bff and Bumble Bizz to it, which also led to a surge in the number of people joining the app.
It managed to become more than a regular dating app, and you could get into business networking and meeting like-minded individuals who could become your friends with just a few swipes.
Since the app was growing to become even bigger, better, and more popular, it managed to attract a lot of celebrity investors too.
Both Priyanka Chopra and Serena Williams decided to invest a certain amount of money in the app, and they also managed to give more recognition to the app in the world of social media.
As the years were passing by and Bumble managed to become of the leading dating apps in the world, they have also decided to work for a good cause and make women across the United States feel protected not only while using the app but also in real life.
For that reason, Whitney Wolfer Herd lobbied, passing a bill that sending unwanted lewd photos is illegal.
Bumble itself made sure to remove all of these photos before any of its users were able to come across them.
The app also decided to start the fight against misogyny, and it started banning male users who were sending sexist and misogynistic messages to other people on the platform,
Unfortunately, at the moment when everything seemed to be working perfectly for everyone at Bumble, Forbes launched terrific allegations against the Badoo founder, Andrey Andreev.
Forbes investigation said that the Badoo company was organizing drug-fueled parties all the time and that sexist behavior was omnipresent in the whole company.
Even though Whitney Wolfe claimed that her experience was completely positive and she never experienced any sort of disrespect from Badoo, it seems like steps needed to be taken.
In the meantime, it was found out that Andrey Andreev sold his whole stake at MagicLab, which was actually the umbrella company both for Badoo and Bumble dating apps.
He sold his stake to the Blackstone Group for 3 billion dollars and basically disappeared from public life.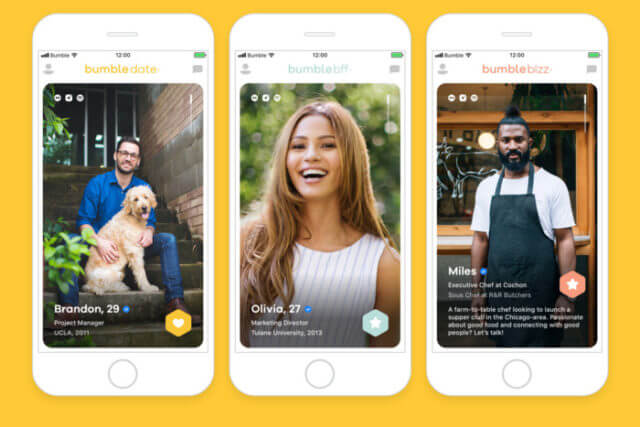 However, it seems like the scandals with Andrey didn't affect the popularity of Bumble on social networks, and the app was continuing to expand without any problems.
By July of 2020, Bumble had managed to reach 100 million users and even its parent company, magicLab, decided to change its name to Bumble.
Whitney Wolfe Herd became the CEO of the whole company, and she got a 20% stake in it.
The Bumble acquisition went smoothly, and it seems like both the Bumble app owner and everyone in the MagicLab company were very satisfied with the performance of the app.
In the meantime, Bumble managed to gain 42 million active users per month, and it is considered one of the most active and successful dating apps in the world.
The latest Bumble IPO filing claims that it could be a controlled company under Blackstone and that it really needs to work on adding plenty of premium filters and features so it can ad more revenue.
Even though it is earning quite well right now too, the app really lacks paid members, and their main goal for the next year is to extend the number of sold Bumble Boosts and Bumble Premium memberships.
Bumble IPO opened on the NASDAQ Wall Street stock exchange, and you could get a share for 76 dollars, and it is currently offering around 45 million shares which is quite a lot.
Bloomberg and Business Insider report that big companies like Goldman Sachs were also one of the investors during the last year, which means that in the future, it can even surpass the dating app Tinder.
Whitney Wolfe Herd managed to become the youngest female CEO that has ever led an IPO, and her stake is valued at 1.6 billion dollars.
As you can see, even though it seemed like Bumble was destined to fail several times, they still managed to stay one of the most popular dating apps ever, and their founder managed to battle all the obstacles and become a billionaire.
Since we have had the company public this year, with the majority stake still being held by Whitney, it is pretty obvious that it will only continue to grow in the future, especially if the pandemic continues throughout the next few years too.
Their founder is also the youngest woman to lead an IPO which really tells you a lot about how successful it managed to become, and it will definitely only continue to grow, especially if they manage to add new features and types of memberships.
Whitney said that she doesn't plan to stop in the future and that her mission is still absolutely the same – creating a safe space for all women to meet their potential soulmates.
Bumble creators also said that its loyal users would get access to plenty of new features and filters quite soon, so we can definitely be sure that Bumble will only continue to grow and provide its users with an amazing dating experience.
It is still early to say whether it will surpass Tinder or not, but it is for sure coming close to it, and Bumble stories will definitely be the romantic stories of most couples these days.