Bumble is one of the most popular online dating sites, along with Tinder and Hinge. What is special about this social media is the First Move privilege that is given to the woman in an opposite-sex match. But we can agree that making the first step is never easy! I feel you, ladies!
Probably the hardest thing is to choose that icebreaker because it is the basis of the first impression.
OFL Top Recommendations based on 100,000+ Survey

"Serious Relationships"
"Discreet Hookups"
"Best Course for Men"
"Quick Flings"
"Normal Hookups"
"Our Quiz"
With this in mind, we have gathered here to help you come up with the best Bumble pick-up lines. In the following text, you will learn about:
Enjoy!
Is your dating app giving you the best chance for success?
Make sure to take our online dating site/app quiz to find out.
It's a fact that people who follow our dating site suggestions have on average 2 extra dates per month.
A Study on the Best Pick Up Lines for Dating Apps
Research on the best Tinder pick up lines showed which conversation starters were successful for women and which for men.
Meeting someone for the first time online is similar across various platforms. That is why we think this study of good Tinder openers can be used for Bumble as well.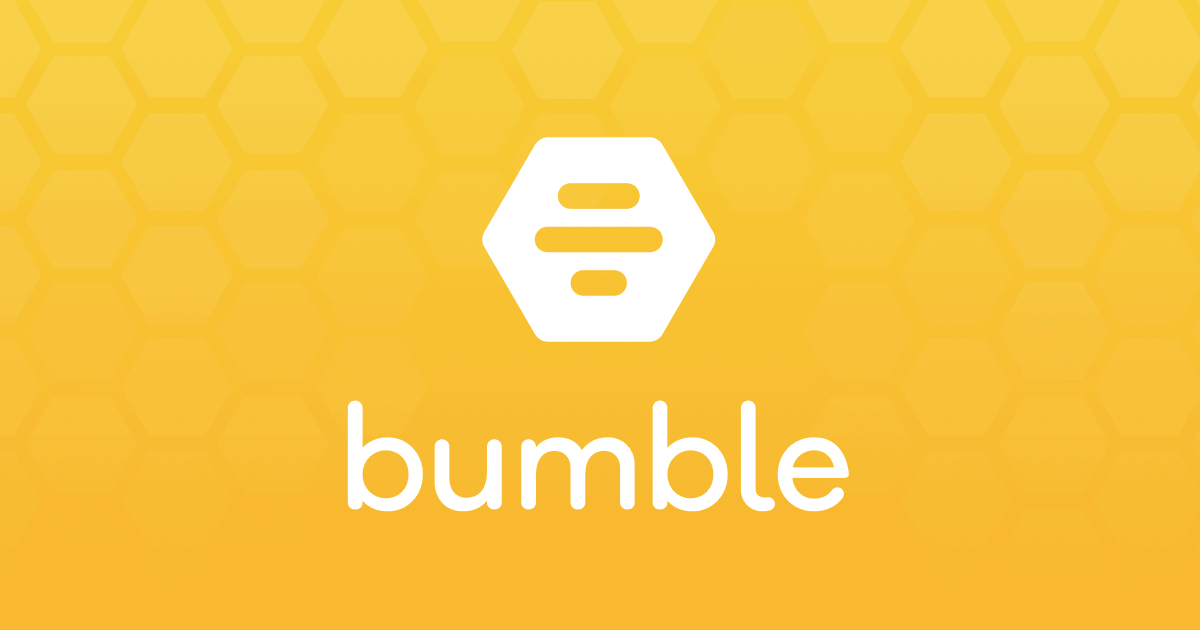 Generally, the study came to the conclusion that women respond better if the opening lines for girls involve a compliment or it is a funny Tinder pick up line. The worst way to start a conversation with a woman is with the generic 'Hey. What's up?' or a similar line.
On the other hand, for men, this is not so relevant. Men are visual types and they will be attracted to another person because of their looks primarily. So, girls on Bumble, think about your pictures and videos as much as about the best Bumble pick up lines for guys whether you are looking for long-term relationships (like eHarmony or Tinder) or hookups (like BeNaughty or Ashley Madison).
How Do You Break the Ice on Bumble
To break the ice on Bumble, you can use any of the good opening lines for Bumble that are described in the sections below.
If you really don't want to think of one yourself, there is another way. Bumble gives you the option to use the Question Game.
To start the Question Game, tap the button on the right and look at the questions that are given there. You can also type your own question if you think of something interesting.
When you choose the question, both you and your match need to answer it. When you do, you will be able to start the chat and your answers will be revealed to both of you. Be honest and open and you will probably have a great conversation.
What Are Bumble Pick-up Lines Like
You can choose various kinds of pick up lines for Bumble. Let's see what groups can be used to this end.
Classic and cheesy pick up lines. Things like 'Are you from Tennessee? Because you are the only 10 I see.' may work very well! And it is often enough to spark a great conversation. Making things too complicated may just get you entangled. If you are nervous, stick to the classics.
Sassy and confident pick up lines. Things like 'What is a girl as attractive and full of cuddling wishes doing without your number?' If you feel this confident, show it. Add some humor and you will get the best bumble openers for guys!
Compliment him. The best Bumble lines should have this component. Lines such as 'My type is usually an 8, but I guess I will have to settle for a 10 this time' will make him feel like the king of the world. If he doesn't respond to this, you don't need him!
Show interest. You can go straight to something you liked on his profile and ask in your one-liners: 'Your pics are great! Are you a photographer?' or 'You have great taste in music. What's your favorite band?'
Make him laugh. Funny opening lines for Bumble will make him smile and that is one big plus for you right to the sole start. 'Being quarantined is such a bummer, but I'm trying to lock down a cuddler like you.'
Be intellectual. Showing your good perception by asking about the band on his shirt or asking for his favorite book makes him see that more than just a cute girl is sitting on the other side of the chatbox. You can even ask him a philosophical question such as: Which would you choose: a beautiful but stupid girl or an ugly but smart one?
Be adventurous. If this is your trait, you may well show it by asking him what he would do if he were invisible or whether he wants to play truth or dare.
You can just be yourself, ditch all the corny pick up lines and ask: 'Hey, how is your Sunday going so far?' or 'I have spent half a day thinking of something cute to say, but it seems that the best thing to say is just Hello, it is very nice to meet you.'
Here is a list of the best Bumble pick up lines to use on guys. If you are one of those who have a hard time thinking of funny Bumble pick up lines or clever Bumble openers, we have assembled some ideas.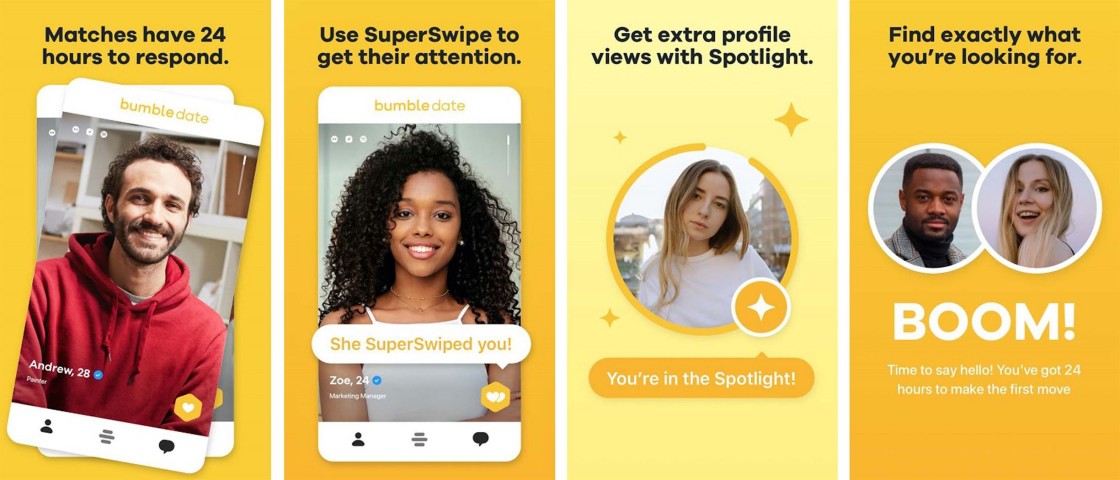 You can use them as they are or make your own variations to chat up your hookup.
RV Polarstern. That is the icebreaker I choose. What is yours?
Are you sticky? Because I can't take my eyes off you.
Will you send me your pic? I want to show Santa my Christmas wish.
Taylor Swift or Katy Perry?
Roses are red, violets are blue. Let's talk until morning, so I become dear to you.
Well, here I am. What are your other two wishes?
Hey, my name's Microsoft. Can I crash at your place tonight?
Important question: Netflix or HBO GO?
Two truths and a lie…
Would you ask me to go to prom with you if we were in high school?
Would you write a story of our future first date? The trick is to use only emojis.
Here is my opening line: —————–.
Breakfast, lunch, or dinner? (Haha, the one and only right answer is brunch!)
My phone seems not to work well. I keep getting the warning to add your phone number.
I have no idea if we would get along, but I had to send you a message because you also like ____.
What Do You Say to a Guy on Bumble
We will use this section to give you some pro tips on what to say and what not to say in good Bumble pick up lines for guys.
Use his name! As the founder of Bumble, Whitney Woolfe, says, this can improve the response rate by as much as 60%. That means that a man is 60% more likely to respond to you if you address him by his name right at the beginning of your communication.
Smile! Even though he cannot see you, you can write something on the lines of '[think of my smile and a long eye contact]'. This will boost his imagination and make him think about you, your looks, your smile, your eyes, and you have thus gotten into his head.
Connect emotionally! You can do this in several ways. One: give him a compliment. Two: tell him something interesting about yourself. Three: Ask about his interests that you have seen on his profile page.
Show how funny you are. However, there are some overused and too cheesy pick up lines for Bumble that should be avoided. But know this – they have become too common because they really worked! So why not take advantage and use them as a model for your own creations?
Remember: good Bumble opening lines for guys are short and sweet. Please don't write a whole novel in your chat. He will not read it. He will just discard you as uninteresting even though you are not! Short and sweet – that is what you are going for!
Watch the time! You don't have to write the very second the match is made, but you shouldn't wait for the last minute either. You can also watch the peak time when most of the users are active and make sure your message is sent at that period.
Don't be reluctant to meet in real life. You don't have to do it right away, of course, but dragging out online chat into infinity can have a bad effect.
Avoid the corny 'hi' or 'hello'. You should really put in more effort than that. He will probably not even respond to such a short and unimaginative Bumble first line.
Feel free to add sass and sex appeal to your first message, but don't go too far if you are not willing to follow up and continue the conversation in the same manner.
Don't be overly formal. This is not a business meeting. The best thing you can do is be your natural self.
How to Respond to Pick Up Lines on Bumble
If you are wondering how to respond to a pick up line on Bumble, the situation cannot be simpler. Be yourself. Respond in any way that is natural at that moment. Use how you feel about the person and their opening line. You can be flirty, use a gif, memes, puns. Anything can be a nice answer to a good pick up line.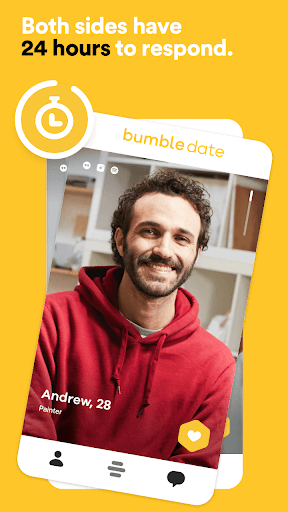 Maybe you will like the sense of humor of the other person. Maybe you will not like the trending Bumble jokes such as the polar bear or dad jokes she used. Never mind, listen to your gut and follow your heart.
If you are a woman on Bumble looking for a heterosexual connection, you will certainly be on the lookout for the best opening lines for Bumble.
There are several approaches you can take, depending on the impression you want to leave on your match. You can use some of the classics, make up a new and personal one, or use the Question Game as a conversation starter.
Good openers for Bumble should not be hard. It is best when they come naturally, though that is not very easy because online circumstances are not something that comes naturally to people, as people are social beings who are used to direct contact.
That is why we prepared a guide on the best openers for Bumble, to make this process easier and less stressful.