Just like with most other popular online dating platforms, Bumble has also managed to gather a pretty loyal audience in a short period of time and become one of the most popular dating apps for serious relationships (like eHarmony or Tinder) and hookups (like BeNaughty or Ashley Madison).
However, just like with everything new that appears on the market, people have had a lot of questions about the Bumble app, and they were not really sure what is the best way to use it.
OFL Top Recommendations based on 100,000+ Survey

"Serious Relationships"
"Discreet Hookups"
"Best Course for Men"
"Quick Flings"
"Normal Hookups"
"Our Quiz"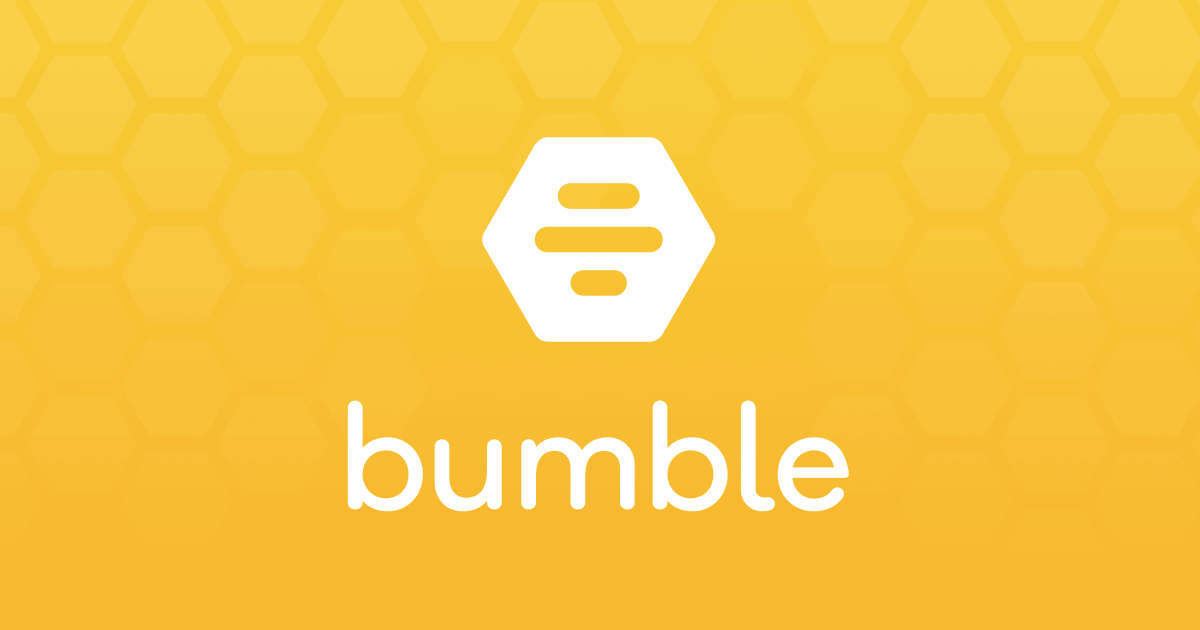 For that reason, in this Bumble FAQ article, we have decided to gather some of the most frequently asked questions and help you get a better idea of Bumble and all it has to offer.
Here you will find out:
Are there any special search filters on Bumble, and much more
Is your dating app giving you the best chance for success?
Make sure to take our online dating site/app quiz to find out.
It's a fact that people who follow our dating site suggestions have on average 2 extra dates per month.
Is Bumble a safe dating app?
Bumble is pretty much a safe app, and it verifies only accounts that have confirmed their identity, whether through connecting the account to their phone number or their Facebook profile.
There are really no scammers or fake profiles, so you can feel free to swipe right on whoever you like and send first messages without stress.
How to use Bumble without an app?
Unfortunately, there is no way you would be able to start using Bumble without installing the app.
The only way you can create your Bumble profile and start connecting with people is by downloading the official Bumble app from the App store.
All Android and iOs devices support the app, and you should be able to download it without any problems.
Does Bumble work without paying?
Everyone can create and use their Bumble account without ever investing money into Bumble boost or a premium subscription.
You will be able to connect with people, swipe right or left on their dating profiles, and message them without any obstacles, but you won't have access to Bumbles premium features.
How to use Bumble without paying?
There is not a specific thing you should do in order to be able to start using Bumble for free.
All you need to do is create your account, upload the information and profile pictures, and start reaching out to other users.
If you try to use some of the premium Bumble filters, the app will ask you whether you want to invest in membership or not, and you will be able to decline it without any problems.
Even though Bumble daters don't have such a high success rate as those on Hinge, they are able to make plenty of meaningful relationships and find several interesting people.
Research has shown that 25% of people on this platform are able to find a partner for themselves and more than 15% of active users end up engaging in some sort of relationship with their potential match, even if it is not long-term.
Is Bumble good for dating?
Bumble is one of the best options when it comes to casual dating, and it has plenty of new profiles on a daily basis.
I believe it is the best choice for the younger audience that is looking for something a bit more relaxed and doesn't want to spend weeks looking for a good match.
Does Bumble require you to share a location?
When joining Bumble, you will have to share your location with the app, either by manually setting it up or by allowing the app access over your location on the mobile phone.
You can choose whichever of these options seems to be more suitable and comfortable to you, but make sure your location is always right because the app will first match you with people living the closest to you.
Does Bumble change your location by itself?
In case you have given Bumble app access over your location, and you are sharing it 24/7, then the app will definitely update the location information by itself.
However, if you didn't give it access, you will have to type in your location every time you move around.
Does Bumble show location to other users?
Yes, the app will show your location to other users because this is one of the most important pieces of information on Bumble and the criteria which show you matches.
However, the app will not show your exact location at the moment but rather show others in what city you are living at the moment.
In case you want to hide this, too, you can always handle it in the privacy settings in your profile.
Does Bumble work for free?
Yes, Bumble will be able to show you matches and other people without you investing any money into it.
In case you want to get access to some extra information, you will have to pay for a premium subscription, but you will have to do it manually; there is no way the app can take your money without informing you about it.
What are the things you shouldn't do on Bumble?
One thing you shouldn't do on Bumble is swiped right on every one you find interesting because it can make the algorithm label you as a fake profile or bot.
However, it is also not good to unmatch with everyone just a day after you have liked each other because it will also be seen as suspicious behavior.
You also shouldnt be using your superswipes on everyone because they are the feature that is meant to be used on people you really like, not just every other person on Bumble.
What is Bumble like for guys?
Bumble works the same both for guys and girls, so you shouldn't think that you don't have some of the features your girl does.
Everyone on the platform is equal, and the only difference that exists is that between free users and premium members who have access to a lot more features.
All Bumble users are the same, and everyone will have the same options when creating their profiles or swiping on other users, so don't worry too much about it.
Should I get Tinder or Bumble?
Tinder and Bumble are, in general, quite similar, especially when it comes to the type of dating they are promoting.
Both of these apps are made for casual dating and hookups, and they gather a younger audience that is quite modern and loves engaging in all sorts of arrangements.
Whether you will use Tinder or Bumble is completely up to you, but if you are living in a smaller country or city, I believe Tinder could be a much better option because it has a lot more users.
How does Bumble work for the LGBT community?
If you are a member of the LGBTQ community, all you have to do when joining Bumble is choose your sexual orientation.
Once you do that, all the people who will be showing up in your Bumble recommendations will be of the same sexual orientation.
There are plenty of members of the LGBT community on this platform, so I believe you won't have a problem with finding your perfect match quite fast.
In case you are eager to meet new people, and you don't really feel attracted by the Tinder or Hinge offer, then you should definitely give Bumble a try.
It has plenty of different options and millions of active users, and you will for sure be able to find a lot of people who have similar likes and interests.
In the end, if you don't find a significant other, you will definitely find new friends, which is a great thing too.
Does Bumble work for making friends?
Yes, Bumble even has a special feature called Bumble Bff that is focused on helping people find new friends and create valuable relationships with other users.
This is an amazing feature that is very popular, and it seems like more and more people are joining Bumble just because of this.
You will be swiping left and right on your potential friends and definitely find a lot of cool people who are also looking for a new friend.
Can people see when you open their Bumble profiles?
Lucky for you, Bumble doesn't send notifications to anyone, and it will never provide you with information or a list of people who have seen your dating profile.
All of this information is completely private, and you can even browse people you know without feeling the fear of being caught.
Can you see who liked you on Bumble without spending money?
Yes, even free members will be able to see who are the people who have liked them or swiped them right on this app.
However, if you don't respond to them, they will disappear from your list in the next 24 hours.
Premium members are those who will have access to the list of all people who have ever liked them in their Bumble history.
Bumble Bizz is a special feature on Bumble that allows you to get in touch with potential business partners or employers.
Since Bumble is quite an active app with millions of users across the world, this feature has managed to help hundreds of people find their new job or get to know someone who was able to help them out in a career.
I believe this is a great feature, and I see that it has helped hundreds of people out there, so if you are using Bumble at the moment, you can always give this side of it a try too.
Bumble coins are the actual money you will use on Bumble, and there is no way you will get it for free – all you can do is transfer your real money from your credit card to your Bumble account.
You can use them to buy a Bumble boost or get more superswipes, and in case you transfer money but don't use it until the end of your dating experience on this platform, you can always get it back to your credit cars.
What is Bumble spotlight?
Bumble spotlight is an additional feature available to premium users that will help them to get to know some of the most popular people on this platform.
It will scan recommended people in the environment and make sure to help you see the most popular profiles in your city.
In case you find some of them interesting enough, you can also try your luck and send them a superswipe or swipe them right.
Bumble Beeline is the page that will show you all the people who have swiped right on you and help you keep track of your matches.
However, if you are a free user, you will get access to the list of people who have swiped right on you only for 24 hours.
In case you want to have access to the complete history of people who have liked you on Bumble, you will have to invest in a premium membership.
How can you verify your account on Bumble?
Verifying your Bumble account is quite easy, and you can do it in 2 different ways – through your phone number or Facebook account.
When you register through your phone number, you will get a verification code that you will enter, and then you will be able to create your dating profile without any obstacles.
If you choose to verify your account through your Facebook profile, you will not need to connect it directly but rather just give Bumble access to the information on your profile and confirm your identity.
Both of these verification processes are 100% safe, and you will be able to fulfill them within minutes.
Can I hide my profile from some people?
Hinge has amazing privacy options, so you will easily be able to hide your profile from some specific people or even people who fit a certain age range or category.
All you have to do is open your Privacy settings and enter the name or leave a link to the profile of the person you want to avoid in the future, and Bumble will make this happen within an hour or two.
What are good conversation openers on Bumble?
What is a good conversation opener on Bumble mostly depends on your likes and interests and the way you tend to approach people.
If you are not a big fan of jokes in real life either, and you have rarely ever used them on dating apps like this, then you should avoid them.
Stay true to yourself and your character, and don't try to push things too hard because it may sound silly.
The simpler, the better, and I believe your potential match will cherish your honesty and simplicity because those are things we rarely come across these days.
You can go with a simple Hi or Hello or just stick with a random pick-up line you always use.
Whatever it is, just make sure it isn't offensive or harmful to anyone.
What does it mean when you are swiping right on someone?
When you are swiping right on someone's dating profile, it means that you want to show them that you like them and that you would want to have some sort of arrangement with them.
Once you swipe to the right corner, they will get a notification that you sent them a match request, and in case they like you back, they will swipe you right back.
The whole process is quite simple and easy, just like on all other dating apps.
Who sends the first message on Bumble?
Bumble is one of the online dating platforms that encourage women to make the first step, so they have a policy that woman is always the one who has to send the first message.
This means that when you and someone have already matched each other, the female side is the one who needs to make the first move and send a message.
What is a Boost subscription on Bumble?
Bumble Boost is a short-term boost that will be given to your account and allow you to stand out on the platform for a short period of time.
What is the amount of time you will spend being boosted depends on the amount of money you decide to invest in, but in general, people usually opt for a boost that lasts 6 to 8 hours.
It is quite cheap, and it can provide you with great experience and success on the platform, so I would highly recommend it.
What is a match queue on Bumble?
Match queue is a list of all the people who have swiped right on your profile since you have last opened your app.
When you log in again, you will see a match queue and profiles of everyone who liked you, and then you will be able to decide who deserves a reaction from you and who you should avoid.
Is it better to upload a selfie or a regular picture?
When choosing pictures for your Bumble account, you can upload either selfies or regular photos of you that someone else took.
Selfies tend to look a bit more realistic, and they also give a closer look to your face, so dating profiles tend to prefer accounts that have plenty of selfies.
How can you stand out in the algorithm?
Since there are not really too many ways to stand out because dating profiles are quite simple and bland, there are some things you can do to improve your performance and become more recognizable by the algorithm.
If you upload new profile pictures to your account frequently, you will be popping up on other people's homepages way more frequently.
Also, if you have a good ratio between the number of profiles you swipe left and right on, you will also become recognized by the algorithm because it will show that you are a genuine user.
Can I rematch with someone on Bumble?
Unfortunately, there are not too many options to rematch with someone you have swiped left on, even if you are a premium member.
The only way you will be able to come across the same person again is if you run out of all matches and then start seeing the same profiles again.
Bumble also won't allow you to look for anyone based on their name, so there are little to no chances to find these people again.
Are there any special search filters on Bumble?
Unfortunately, Bumble really doesn't have too many search filters, and basically, the only filters you will have access to are the age range and location.
There is no option of looking for someone based on their name, education, likes, or interests, even if you have a premium membership which is something that differentiates Bumble from high quality dating platforms like Hinge.
Can I change my bio on Bumble?
When creating your account, you will have to come up with an original bio in which you will express your personality, likes, and interests.
However, you will be able to change the information in your bio every week and update it with the latest news about yourself.
Can I use superswipes all the time?
Since superswipes are a paid feature, you will be able to use them as long as you have enough money on your Bumble account.
When you run out of it, you will get disabled until you transfer more money to it, but there are no other limitations when it comes to using it.
Can you backtrack all of your previous matches?
Unless you are a premium profile, this feature will not be available to you, and you will only see people who have matched you in the last 24 hours.
You also won't be able to see people you have swiped left on, and I believe you are not very interested in it either.
Can I use Bumble anywhere in the world?
Absolutely yes, Bumble is available in all countries across the world and you definitely won't have a problem using it whether you are living in Europe, the USA, or Australia.
Some cities tend to have a smaller number of users but that is a completely normal thing for smaller communities.