If you have been using dating apps for a while, then you definitely know that every single app on the market has its own specific algorithm.
When choosing the right platform for themselves, all users decide to find out a little bit about this online dating site, the way it works, and the strategy it uses in order to find potential matches.
Left and right swipes are something that is common for all of them, but if you want to create a Bumble profile, you should definitely find out how their amazing algorithm works.
Read this article in case you were wondering:
Is your dating app giving you the best chance for success?
Make sure to take our online dating site/app quiz to find out.
It's a fact that people who follow our dating site suggestions have on average 2 extra dates per month.
How Does Bumble Pick Who To Show You?
Many people tend to join the Bumble app without realizing how does Bumble match them with other users and what are the criteria in order for someone to become your match.
Unlike the Tinder algorithm where the only criteria that are important for matching are your location, the Bumble algorithm does its job a lot better and takes into consideration all the information you have ever shared on the platform.
How does the Bumble algorithm work is that it will pay attention to all the information you have ever shared on the app, starting from your age, location, education, sexual preferences to your preferred personality traits, interests, and hobbies.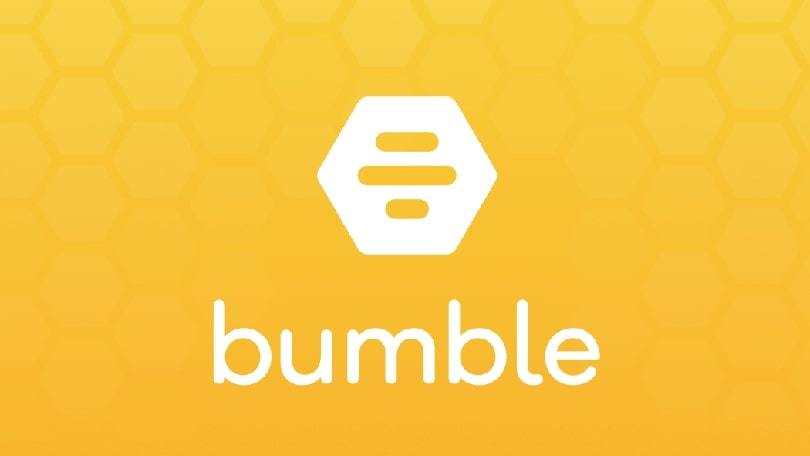 The number of people that are active on Bumble every single day is a few million, and if you want to find the match for yourself on this popular dating app, you will have to make sure you share enough stuff about yourself.
When creating your Bumble account, make sure you fill out not only the required criteria but also additional information and the about me page.
People who don't seem to be able to find their Bumble date for a longer period of time usually don't share enough information about themselves, which automatically makes the algorithm work slow and keeps on recommending them a lot of matches that are not really suitable.
This is one of the rare online dating apps that want to make the experience impeccable for all Bumble users, which is also the reason why they require you to upload so much information from your real life.
Once you spend a bit of time on the platform, you will see that the most popular profiles are those that have a lot of information and profile photos.
The more information and pics you share, the larger the number of right swipes and super likes will be, and this is a small thing that can impact your performance on the app immensely.
Those who struggle with receiving a left swipe way too frequently are usually those whose profiles don't look realistic enough and can be perceived as sketchy by other users.
All new profiles go through a verification process, and they need to be very interesting if they want to have a lot of people in their Beeline and Bumble match queue.
Getting your first few right swipes can be quite a struggle in the beginning, but once you realize how the algorithm works and what are the steps you need to take in order to stand out on this online dating app, you will be able to gain hundreds of matches for relationship (like eHarmony or Tinder) or hookups (like BeNaughty or Ashley Madison).
OFL Top Recommendations based on 100,000+ Survey

"Serious Relationships"
"Discreet Hookups"
"Best Course for Men"
"Quick Flings"
"Normal Hookups"
"Our Quiz"
Many girls are thinking do guys swipe right on everyone Bumble, and trust me, the answer is absolutely not, because they will never swipe right on a profile that isn't interesting and doesn't have enough cool information.
How does Bumble work for women is that it stimulates them to take the initiative at all times, which means they are the ones who need to make the first step and send the first message.
No man on this app will be able to make the first move before the women they have shown interest in or sent a superswipe to have decided to text them.
Since the main goal of Bumble is to protect women from different dangers that are present on dating platforms, this is one of the functions that will allow them to control the whole process.
The same rules are present on two other modes on Bumble, which are called Bumble Bff and Bumble Bizz, and have the goal of connecting you with your new friends or potential business partners or employers.
No advanced filters, premium memberships, or Bumble Boosts will be able to provide you with more options or the ability to send the first message to a specific woman, so don't bother spending money on them.
Also, make sure you download the Bumble app from the official Google Play or App Store to your Android or iPhone device, otherwise, you may have some problems with the platform, and you may be only getting swipe lefts on your account.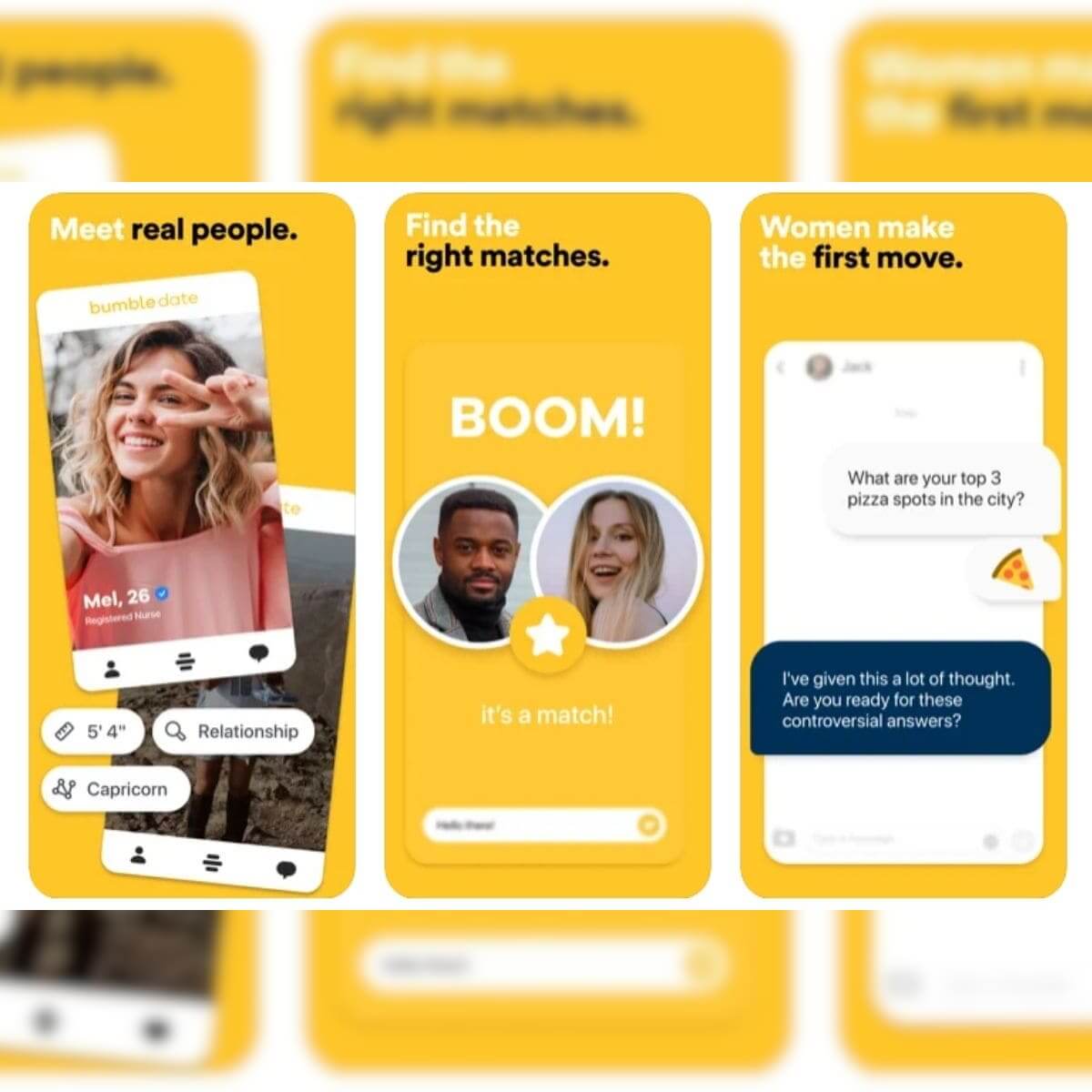 It is very important to always register through the official app and verify your account with a phone number or Facebook account; otherwise, you will not get accepted to Bumble, and you will need to create a new one.
Some people also don't know how many swipe on Bumble you have before you reach a limit, but you can be sure that number is somewhere between 30 and 40, and you will have enough swipes per day.
You don't really need a countdown or to follow your number of swipes because there is no way you will reach a swipe limit unless you are spending the whole day on the platform.
Does Bumble Show Profiles That Have Rejected You?
Bumble won't show you accounts of people who have rejected you and swiped right on you, and in case you swipe right on someone, and that person never responds, they also won't ever appear on your homepage again.
Who can see me on Bumble is not a secret, and all people you didn't swipe left on or had blocked will be able to get access to your whole Bumble account.
Once someone labels you as a person that is not worthy of their attention or just doesn't have enough things in common with them, you will never see them only on our homepage again, unless they run out of matches and continue on using the app to find a soulmate.
In case you don't want to come across someone on the app, you can always block them or ignore them, which will keep you protected as long as you don't turn off these settings.
If you are experiencing an extremely uncomfortable situation and you want to make sure you will stay safe while using the app, you can also contact their customer support and discuss the ways you can basically become invisible to these people on the platform.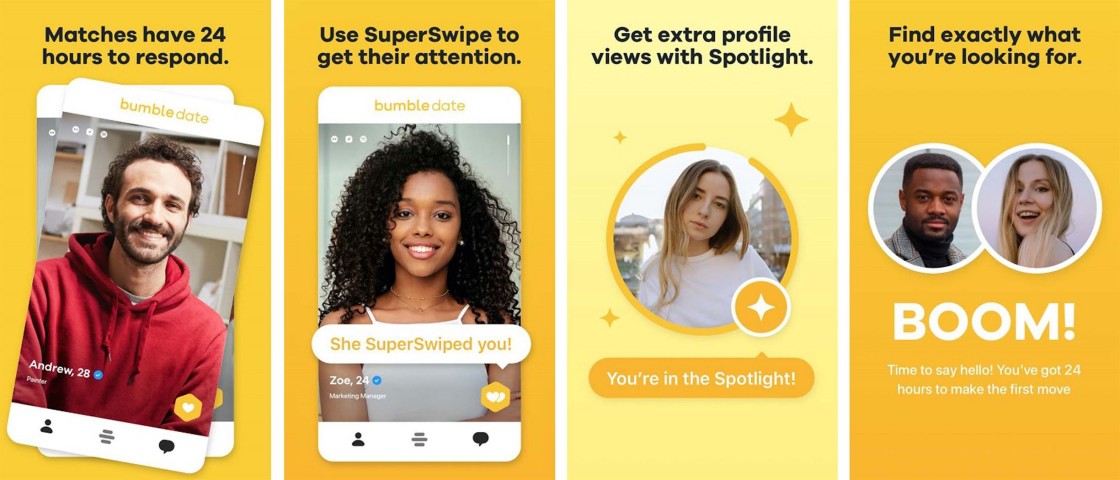 Bumble safety and privacy rules are really amazing, and you can be sure that you can always contact their support for any kind of problem you may be experiencing.