Hello reader, and welcome to another day of going through ins and outs of dating apps.
After reading this article, you will resolve the mystery of your missing Bumble matches and find out why have they been disappearing.
This is what we'll be going through in order to find out what the problem might be:
Now let's jump right in and find all the answers you might need!
Is your dating app giving you the best chance for success?
Make sure to take our online dating site/app quiz to find out.
It's a fact that people who follow our dating site suggestions have on average 2 extra dates per month.
Why Are My Bumble Matches Not Showing Up
So, you know that you have been matching with people consistently, but when you enter your match list, no one seems to be there.
There could be numerous reasons as to why this is happening to you.
Most online dating apps require a strong Internet connection, as well as access to your location. If you don't have these things available, the app might not work properly, so it might seem like you're not getting matches on Bumble even though you swipe right all the time.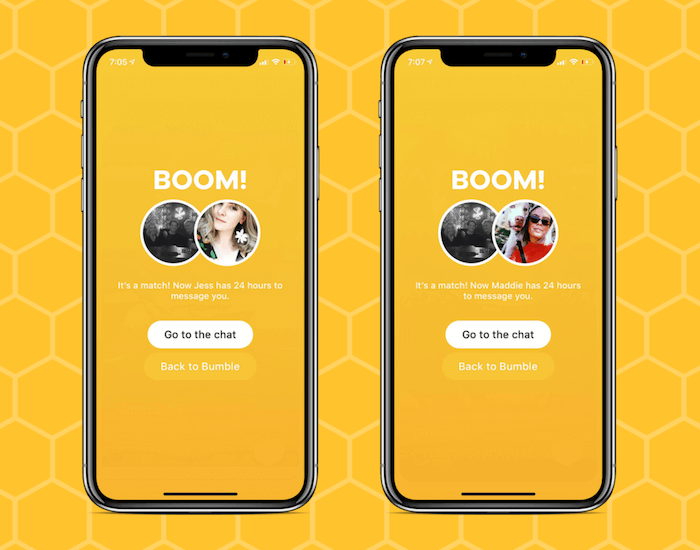 Another reason why you see no matches on Bumble queue is that your matches might be expiring. There will be more word about this a bit further, but basically, on Bumble, matches have expiration dates so you better send that first message as soon as possible.
If this is not the case, then you might have accidentally tapped on the filter button.
Next to your match queue, there is a filter button where you can choose to only have your recent matches showing, and then it hides all the other ones away from your screen.
Go check that out, and if it is on, just tap it again and the problem will be solved.
There is also an interesting situation that people are finding themselves in with Bumble.
Apparently, people know that they have been swiped right by someone, but that person isn't showing up in their feed.
If you are one of these people, then the solution is very simple.
Your distance settings are not set wide enough so it doesn't include that person.
Go into your settings and make the distance a bit bigger.
OFL Top Recommendations based on 100,000+ Survey

"Serious Relationships"
"Discreet Hookups"
"Best Course for Men"
"Quick Flings"
"Normal Hookups"
"Our Quiz"
And finally, people might unmatch you.
This might be a hard pill to swallow, but maybe the pick-up line you use for your first move didn't really do the trick.
Why Do Bumble Matches Disappear
As you might have already heard, Bumble is not the app to go to when you look for a hookup (like BeNaughty or Ashley Madison).
Bumble prides itself on being the app where people make meaningful connections (like eHarmony), and they would like to keep to that way.
This is why their matches last for only 24 hours.
They want you to be really sure before you swipe right, so you should only do that when you're 100% sure that you will want to talk with this person.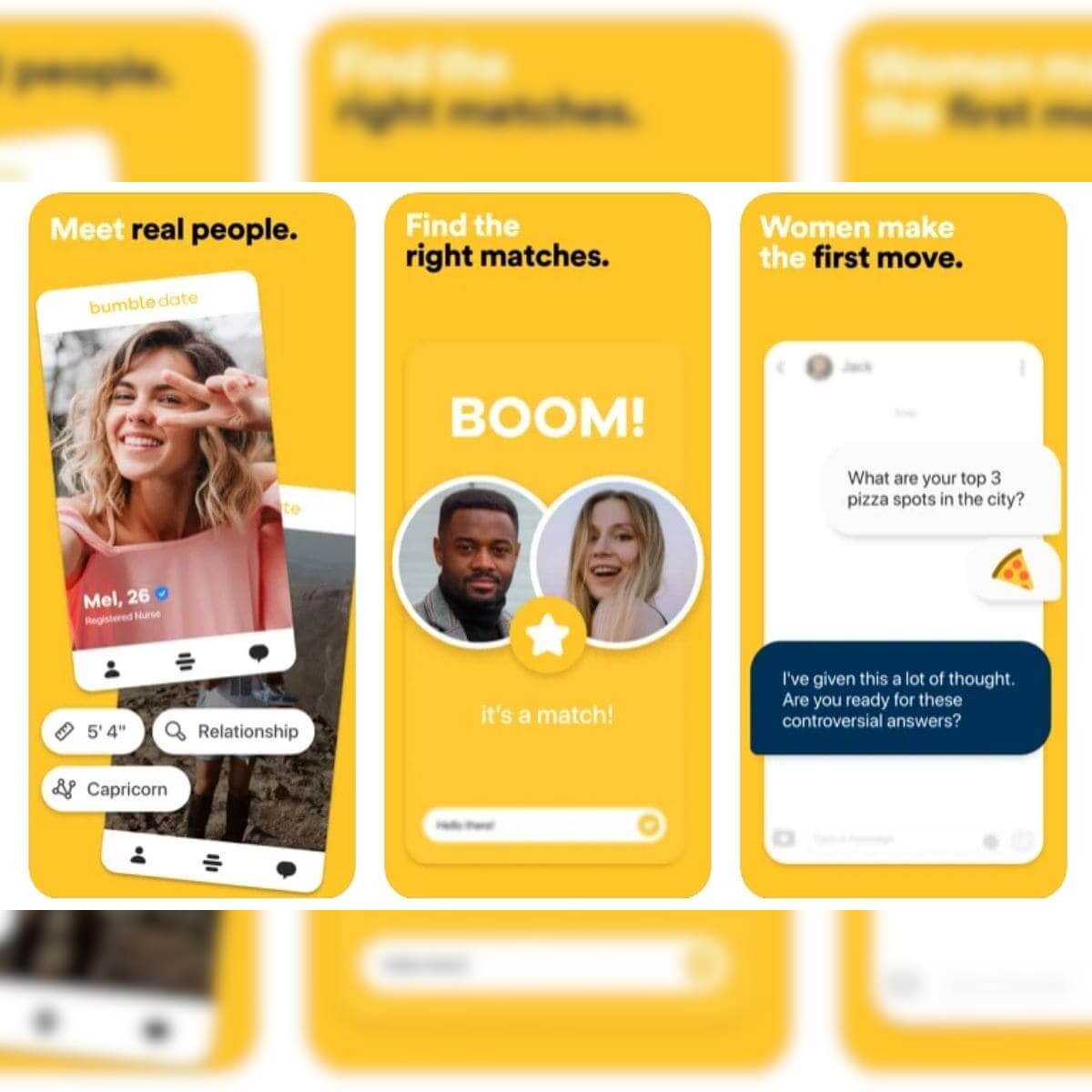 Contrary to Tinder, on Bumble you can't just swipe aimlessly and have your matches wait for eternity for you to hit them up when you're bored.
However, if you're willing to update your Bumble profile, and get a premium subscription like Bumble Boost, then you could get the ability to keep them for a bit longer.
But, if your match with someone great expires, don't worry.
Just go back to your feed, swipe around, and find them again.
If you swipe right on them, then there is a big chance that you will rematch.
And just an FYI, if you use Bumble for its Bizz mode, then you should know that on there, your matches will last up to 7 days.
Hope this will solve your "getting no matches on Bumble" mystery!
Why Is My Match Queue Blurry on Bumble
If you see some potential matches in your Bumble queue, and their profile picture is blurry, then that means they have already swiped right on you.
You are probably wondering how can you see who are these people.
Well, unfortunately, this is a premium feature on Bumble.
This feature is called Beeline and the Bumble algorithm basically shows you people who have swiped right on you.
Obviously, this would be how you could get instant matches when you swipe right on people in the Bumble app.
To have these rewarding right swipes, you will have to get Bumble Boost.
Until then, you can look at the blurry pics from your Bumble match queue and try to recognize them while you're going through your feed.
Who knew dating sites could be such a mysterious place?
Why Aren't I Getting Any Matches on Bumble
If you aren't getting any matches, you might think that Bumble doesn't work.
This must be a glitch, right?
Well, you wouldn't be the first one to think so.
There was a story about a man emailing Bumble because he wasn't getting any matches, thinking that there must be some kind of a problem.
From time to time, there might be.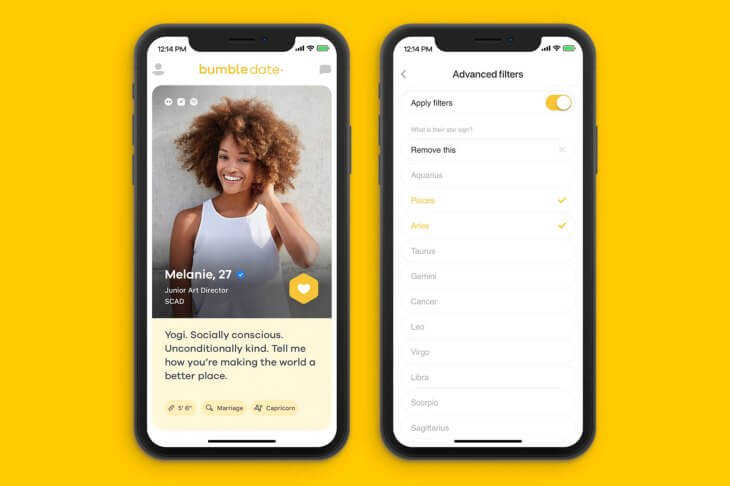 However, more often than not, this would be the case of your new profile simply not being that attractive, and the only troubleshooting that you should be doing is the one about exactly that.
But, don't worry too much, this is not unsalvageable!
Whoever you are, you absolutely can make your Bumble account be among the best profiles people see.
Here are some tips about making sure that you'll get more matches on Bumble (but really, they are useful all over the board so you can use them for Tinder matches, too).
1. Don't Have Selfies as Your Profile Picture
Selfies usually send the message that you are not very serious with your online dating, so people might not opt for swiping right when they see one.
Instead of that, choose some nice pics where you like the way you look, and maybe put one of your pets here and there if you have one.
People want to see depth and dimension in you, and interesting pictures showing you doing something or having fun will give them exactly that.
2. Make The Most Out of Profile Prompts
On Bumble, you have a feature called Profile Prompts, and here you will be asked some questions about your interests.
By answering these as detailed as possible, you will be able to reset Bumble algorithm and make it pair you up with people similar to you.
This way, there is a higher chance of you bumping into someone you like, as well as being shown to people who might like you.
And, this will make sure that you have more things to talk about once you do match with people.
3. Work On Your About Me Section
Your bio is probably as important as your pictures.
When you're trying to assemble your bio, make sure that you're writing it in a positive light.
Something that all people find unlikeable are profile bios that are talking about something the person doesn't like and are being passive-aggressive and hateful along with that.
Talk about something you like doing, and don't shy away from putting in some sense of humor.
This will absolutely get you more matches.
4. Link Your Social Media Profiles
On Bumble, you have the option to link your Instagram profile, as well as your Spotify account.
By doing this, you will make your potential matches feel a bit closer to you, and also this could be the thing that makes them swipe right.
To link your Instagram, it must be public.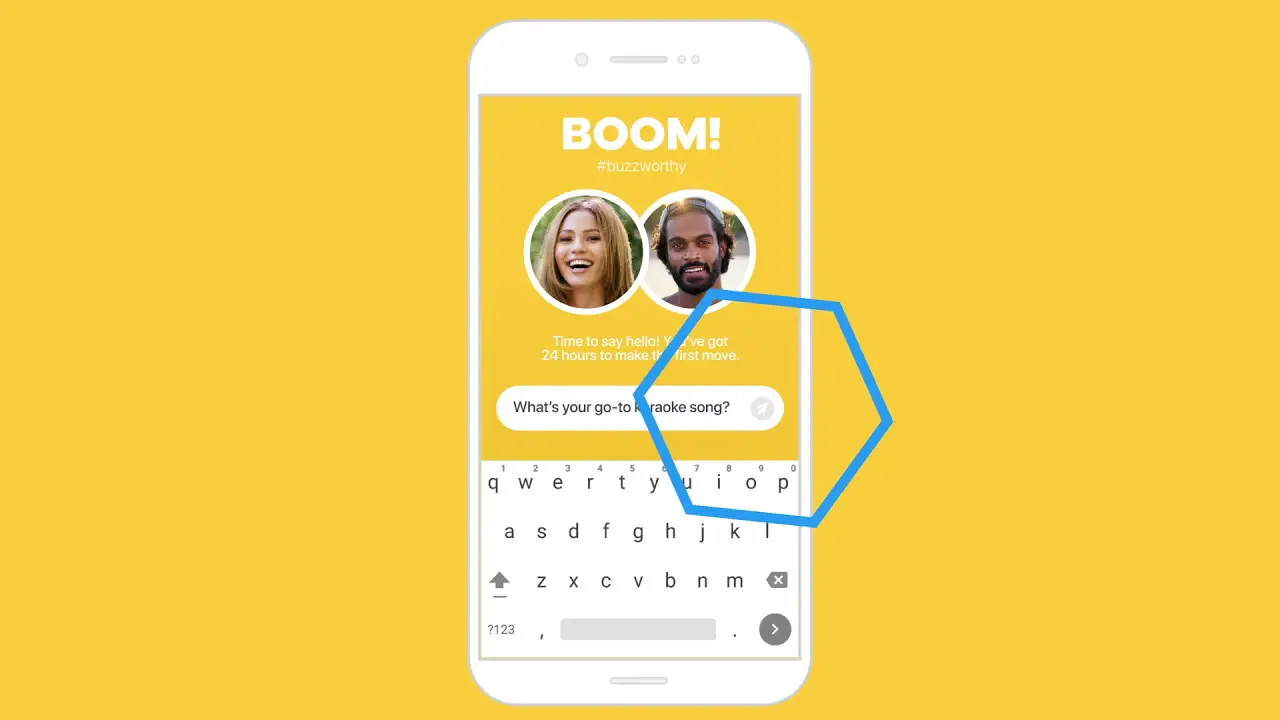 But if that isn't your thing and you like to keep that part of your life private, then seriously consider linking your Spotify as music can be a great conversation starter.