As if college wasn't hard already – with navigating through your education, determining your future, and everyday studying, projects, and tests, it is expected of you to find a person to be with.
At least traditionally it is, yet if you are not into that, that's fine.
Most of you are, though, so how do you get the most out of your education and have an exciting love life that you desire?
The easiest way would be to sign up to one of many young dating apps, and here are some that research and testimonials say are quite effective when it comes to dating in college.
OFL exclusive offers - Check all of them

"Serious Relationships"
"Discreet Hookups"
"Best Course"
"Quick Flings"
"Normal Hookups"
"Our Quiz"
In this article, we'll review:
So, what are dating apps for college students?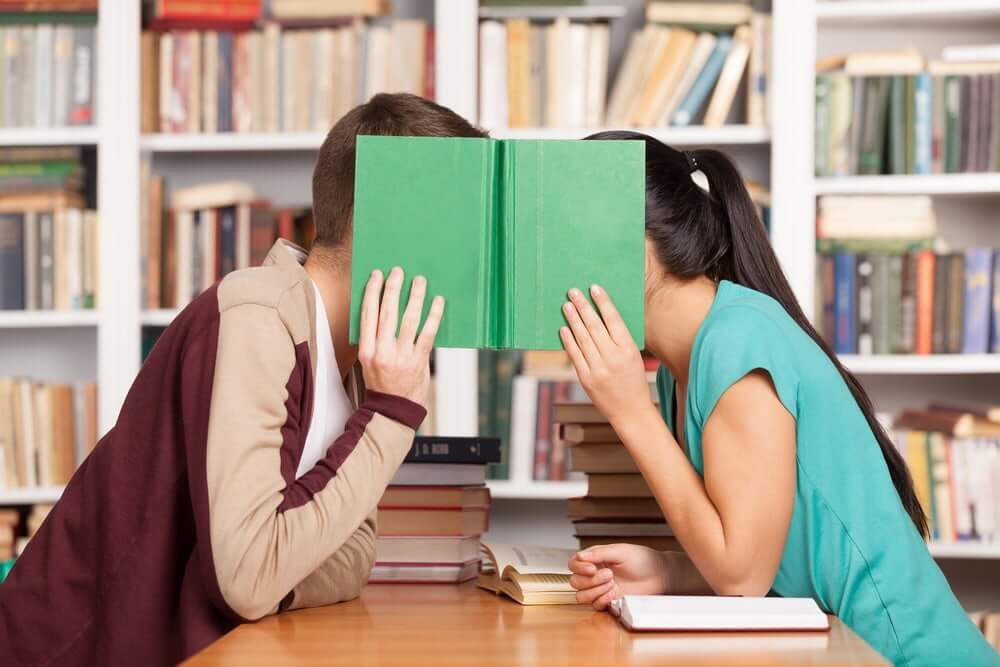 Is your dating app giving you the best chance for success?
Make sure to take our online dating site/app quiz to find out.
People who follow our dating site suggestions have on average 2 more dates per month.
Best College Dating Apps in Video Form
Audio (podcast) form for those of you on the go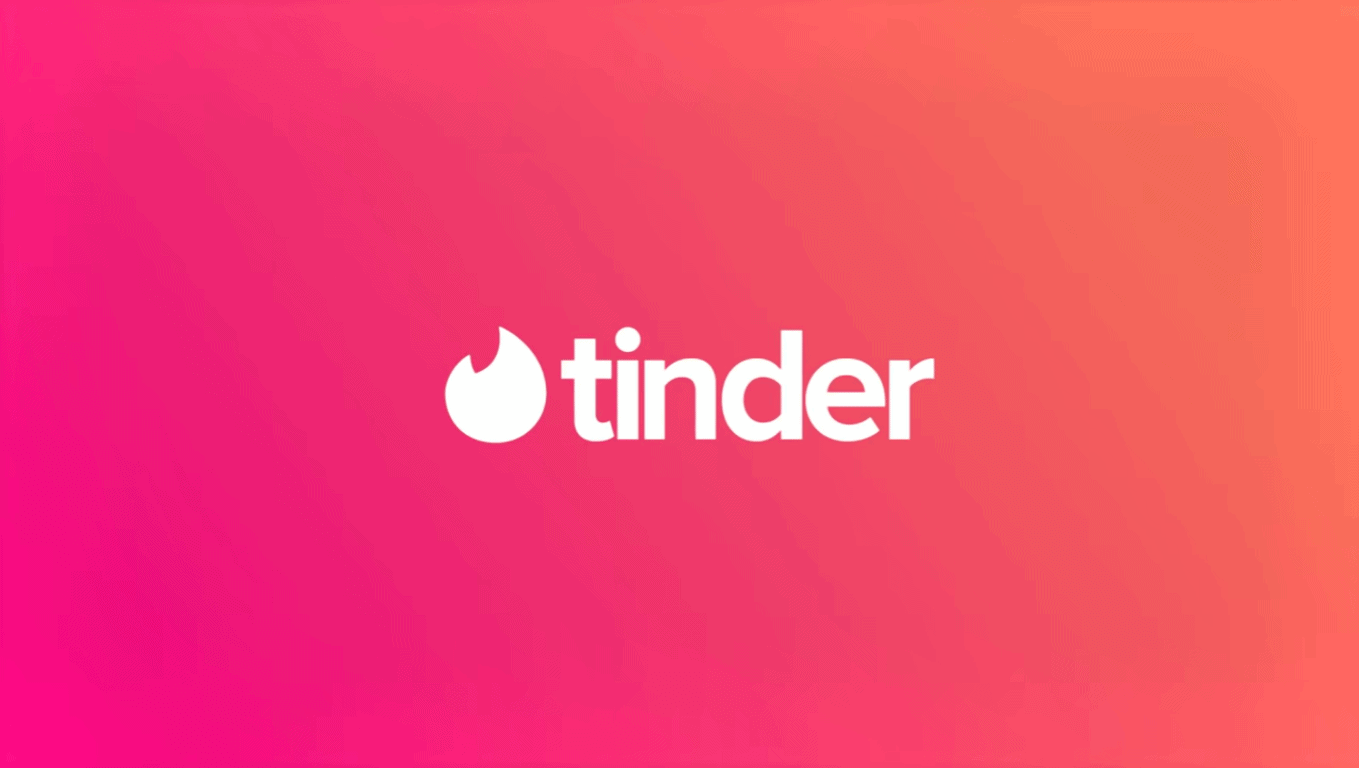 Signing up – 5/5
Making Contact – 5/5
Profile Quality – 3/5
Overall Quality – 4.3/5
Very large membership base with millions of active members
Features are easy to use
LGBTQ+ members are welcome
You can change location
Phone app available
Little profile information is available
Some profiles are not authentic due to the lack of security
A bit superficial if you are looking for a relationship
Tinder is the biggest dating website out there.
The ranges from people looking for a quick fling to Serious relationships.
It is not only for hookups (like BeNaughty or Ashley Madison) or only for serious relationships (like eHarmony).
Being the most popular dating app in the world, it is no surprise that Tinder has a very large membership base of millions of people worldwide with the majority being from the USA.
And this is a trend that continues since there are more and more members each day.
To use Tinder you have to be of legal age, and the majority of members are in the 18-35 age group. There are members of other age groups as well.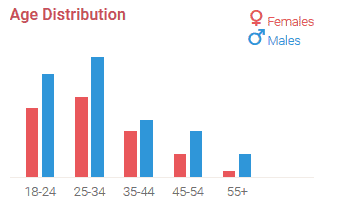 Tinder prides itself on the fact that the members are highly active in both swiping and actually messaging through the app.
According to the analyses (and simply browsing through the photos), there are more men than women in the app regardless of their sexual preference.
Because of the membership structure, we can say that Tinder is heaven for straight girls and gay men.
The fact that most members belong to the young adults' group makes Tinder one of the best college dating apps.
Due to the demographic of the membership base, it is a perfect choice for girls whether they are looking for a relationship or not.
Limited profile information suggests that Tinder is mainly focused on superficial connections yet you can find both on it as long as everybody is straightforward.
It is also one of the favorite college hookup apps, according to research.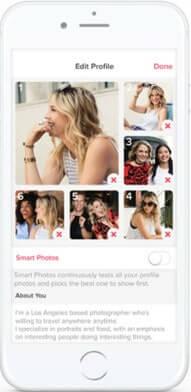 Tinder is one of the easiest apps to use.
The signup process is straightforward. There isn't any fuss about the information you need to provide.
And the only thing you need to do is swipe left or right depending on whether you like that profile (based on their photo and a short bio).
There are special features you can use if you are a paying member.
1. Is messaging free on Tinder?
If you matched with another user you can message freely.
On the other hand, if you like somebody and are not a match you will need to have a Gold membership.
2. Can you block a person on Tinder?
To stop somebody from contacting you on Tinder you can simply unmatch and they will no longer be able to contact you.
3. How can I register on Tinder?
To sign up for Tinder you can use your Facebook account (will access your public information, photos, age, and gender), phone number, or e-mail address.
If you connect through your e-mail or phone number you will need to verify it.
Whether you are looking for a casual hookup or a relationship, chances are that you might easily meet a person on Tinder as long as you are open and upfront about what it is you want.
Chances are even higher if you are a girl.
Due to that, our overall rating for Tinder is 8/10.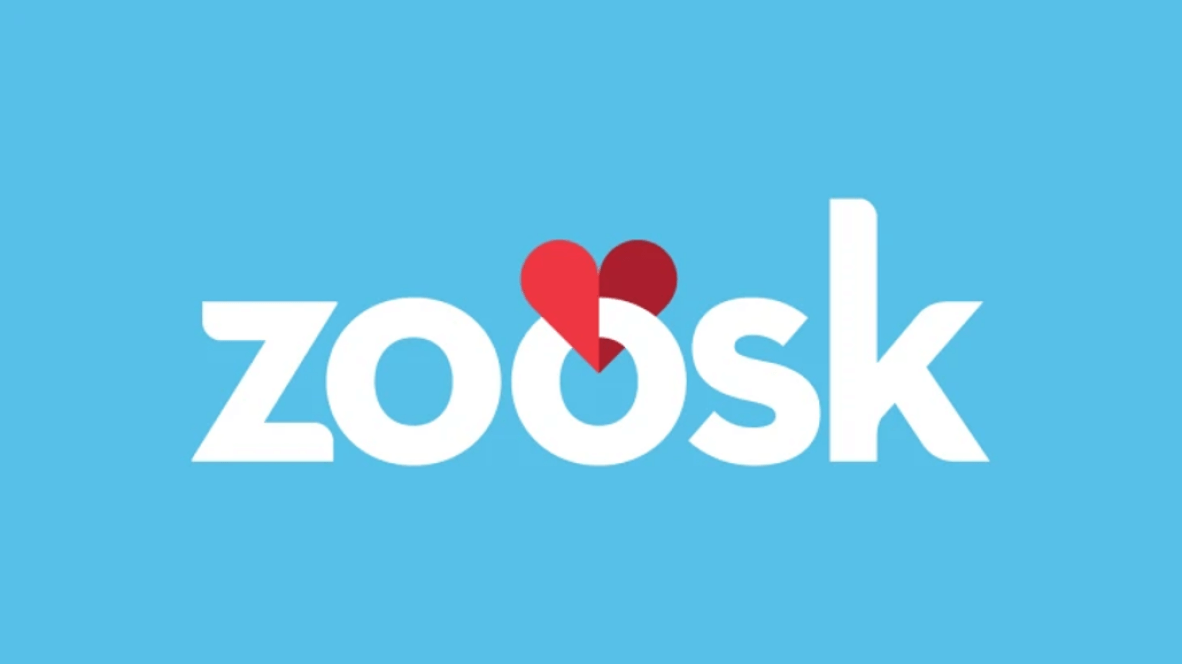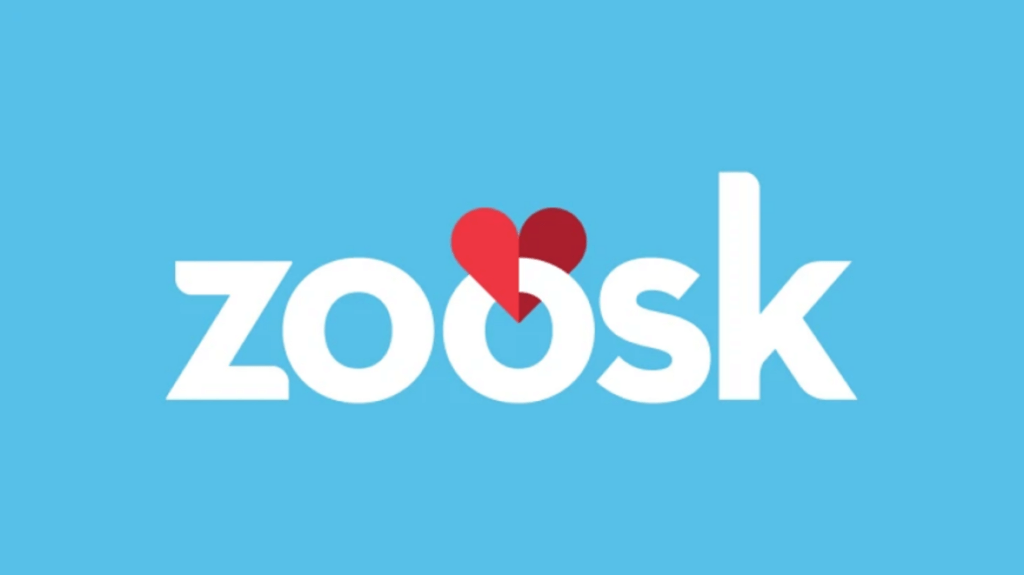 Signing up – 5/5
Making Contact – 3/5
Profile Quality – 4.5/5
Overall Quality – 4.16/5
A significant number of active members daily
A lot of fun and interesting features
There is an app available for both iPhone and Android users
Uses Behavioral Matchmaking technology to find perfect matches
You need to be a paying member to have access to some basic features
The app does not feature Dating Insights that the web version has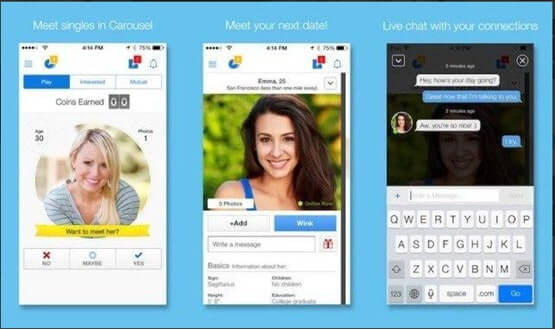 Although the app is international the majority of members come from the United States.
Zoosk is one of the most popular dating apps because the majority of members are active which raises your chances of meeting somebody.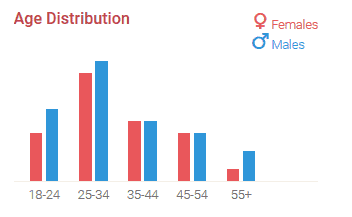 Male to female ratio is pretty even – almost fifty-fifty, with slightly more male than female members.
The majority of the members belong to the 25-34 age group with the 18-24 age group as a close second which makes it a perfect college dating site.
If you are between 18 and 34 and looking for a serious relationship, chances are high that you might find just what you are looking for since this is why the majority of members are there.
Nonetheless, the app offers versatility so even if a long-term relationship is not on your mind you can get your fair share of action.
Since there are a bit more men than women on the app, girls have an easier time finding a date.
Using Zoosk is easy even for those who aren't that tech-savvy.
It has a simple (even outdated) layout, and everything is pretty straightforward- from the sign-up process to all the other important features like messaging, sending gifts, chat, and so on.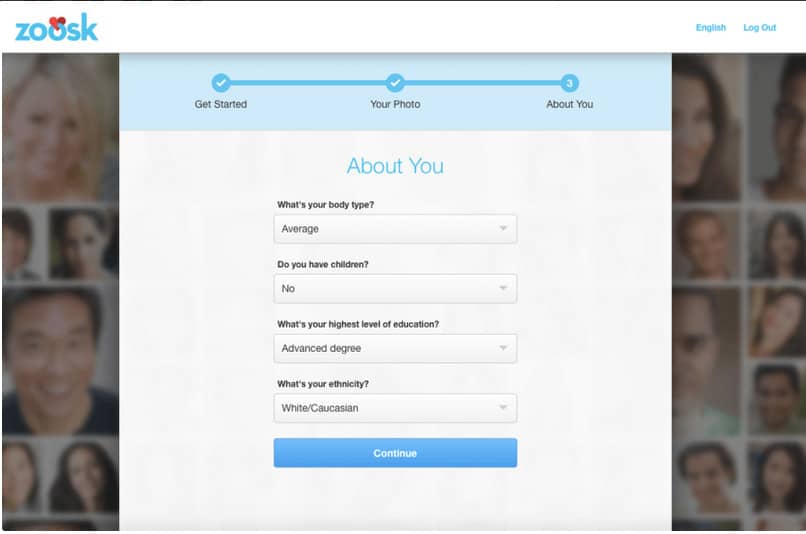 Contacting is limited to browsing and sending virtual gifts though, which makes it almost unusable if you are a free member.
1. What are Zoosk's Dating Insights and SmartPick Technology?
Dating Insights is a feature that lets you know your in-app behavior.
SmartPick, on the other hand, bases your match choice by analyzing the same behavior.
2. Do I need to verify my account?
Yes. All new members need to verify their account for safety reasons.
You can use your phone number or your social media accounts for that.
Profile verification ensures the quality of service to all members.
If you are ready to pay for a premium membership Zoosk can give you a life-changing experience.
Since Zoosk membership is average compared to other dating sites, we gave it 8/1o as an overall score.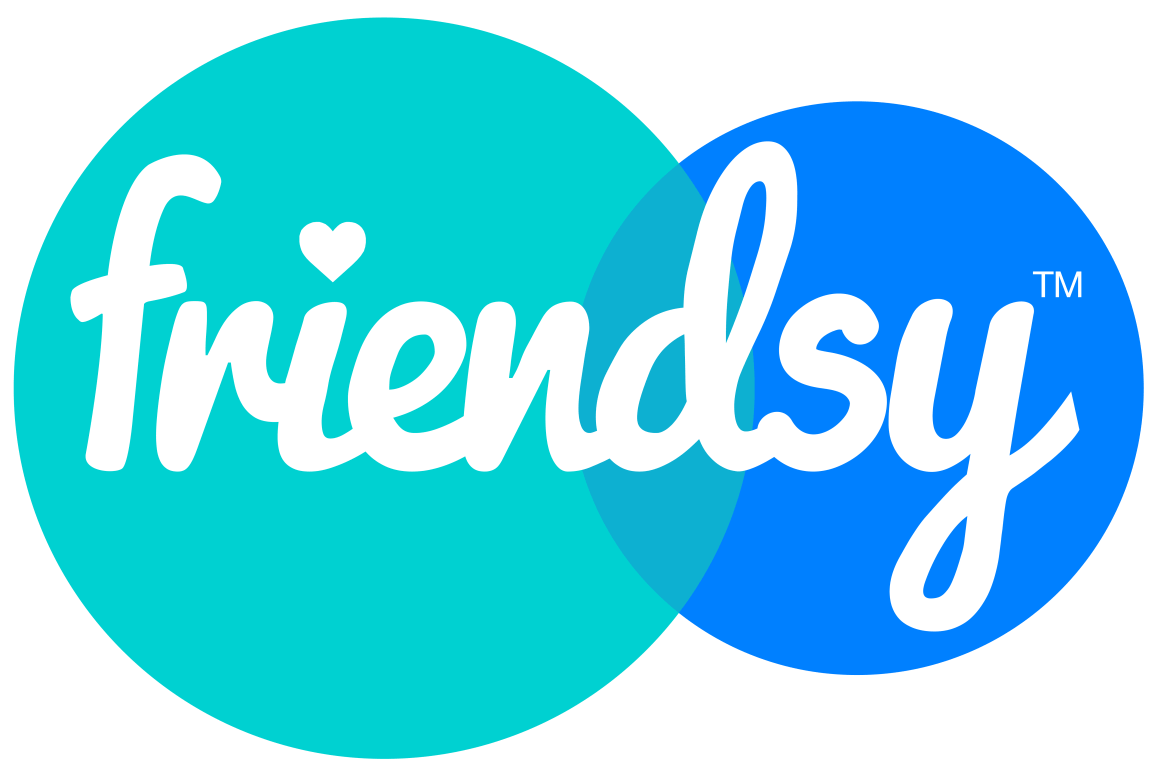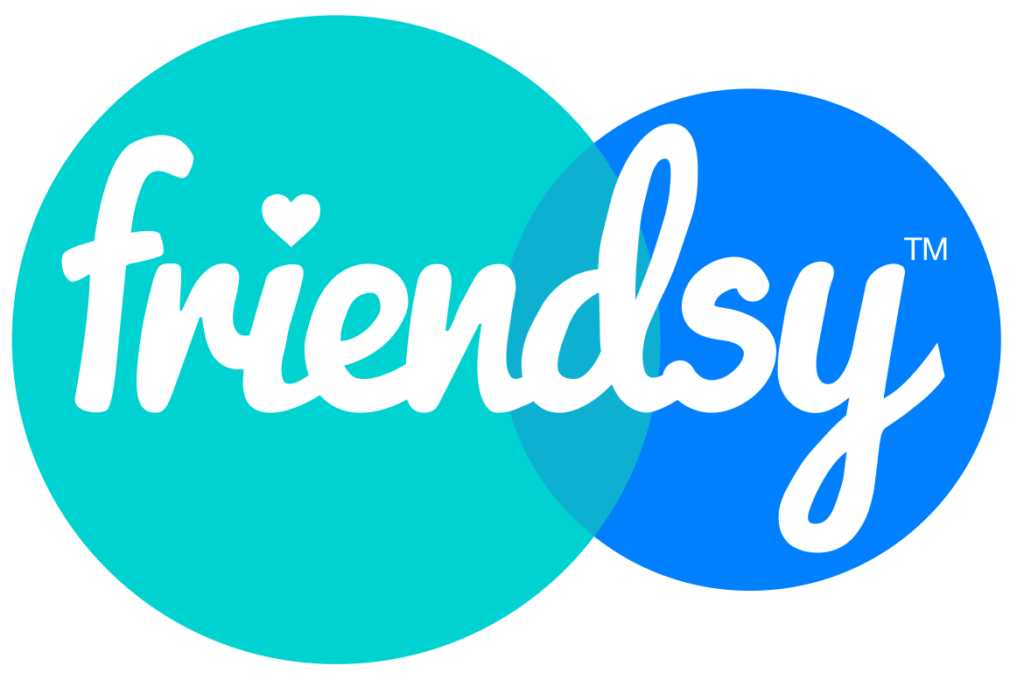 Signing up – 4/5
Making Contact – 5/5
Profile Quality – 4/5
Overall Quality – 4.3/5
Friendsy with all its features is completely free to use
An extensive list of very specific filters
Wondering about intentions is taken out of the picture
You can't meet anyone who is not a college student
Friendsy is one of the best dating apps for college students and is made specifically for college students, which is why the age group is appropriate.
The male-to-female ratio is pretty even.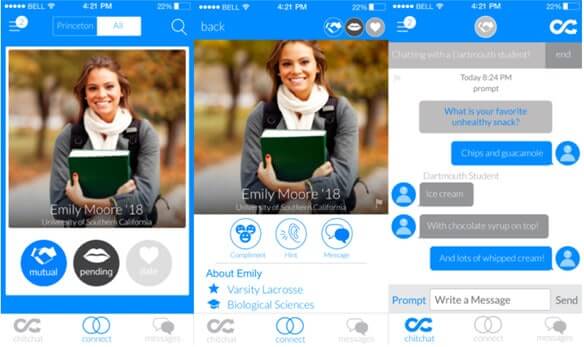 Since it is a college-based app, to sign up you will need to have an .edu email, so everyone who signs up is actually a college student.
If you want to get a college girl for dating, and you are also in college, knock yourself out.
It is used in over 70 campuses in the USA.
The app is for you if you want a relationship, a hookup, or even only a friendship.
It makes on-campus life less stressful and so much more fun.
Every millennial knows how to use an app, and Friendsy makes it even easier.
The basic function is similar to Tinder, i.e. you will swipe left and right to say if you like that specific person.
The main difference that lets you avoid confusion is the feature to choose whether you want a date, a hookup or to be friends.
Once you swipe right you get to pick one of the three options and the other side does not have to wonder what you want.
1. Is Friendsy safe?
Friendsy makes sure that all the information you provide is safe, yet to know more, you can visit Friensy's safety page and get a better picture of it.
2. What are Friendsy's main features?
Aside from picking the type of relationship you want, Friendsy offers you an online chatting option where you can chat with anyone currently using the app.
The extensive filters are really what makes a difference – you can go as far as picking out the major or class -e.g. "sophomore business major".
3. Does Friendsy welcome LGBTQ members?
Yes. Upon registration, you are asked to state your gender and the gender of the person you would like to match with.
Our overall rating is 9/10 for two reasons: if you are into on-campus dating, there is no confusion, and it is completely free which is usually an issue for a college student on a tight budget.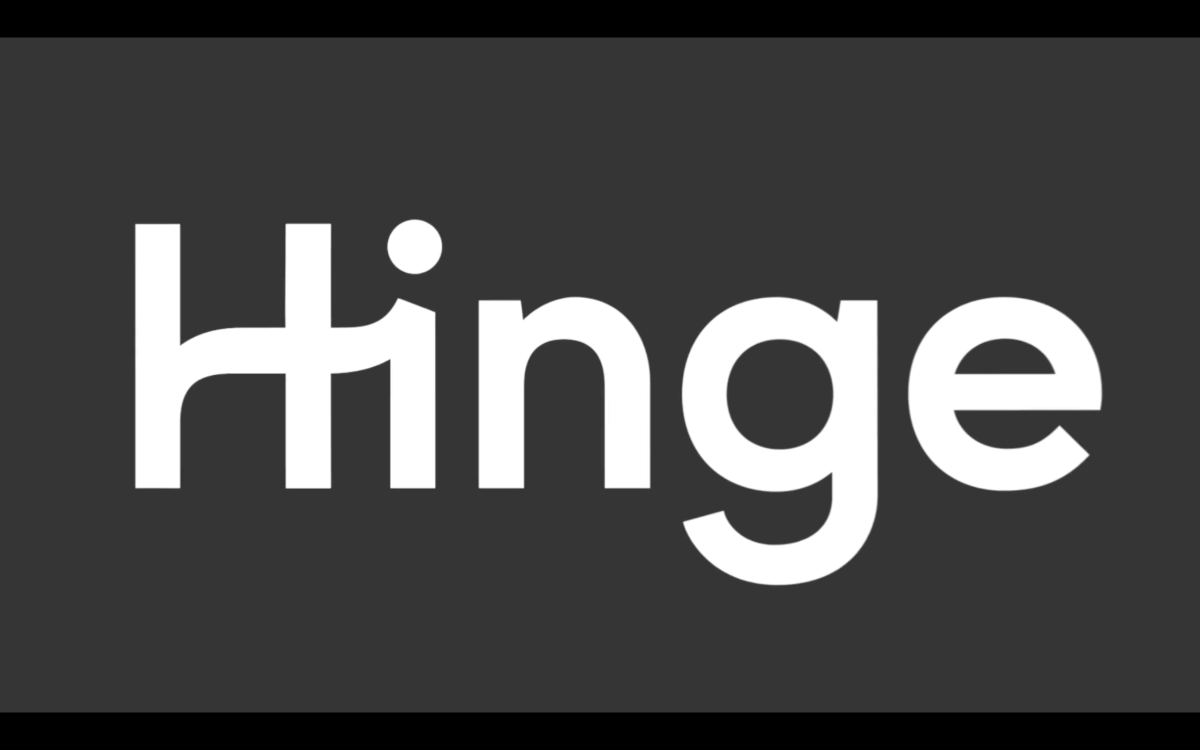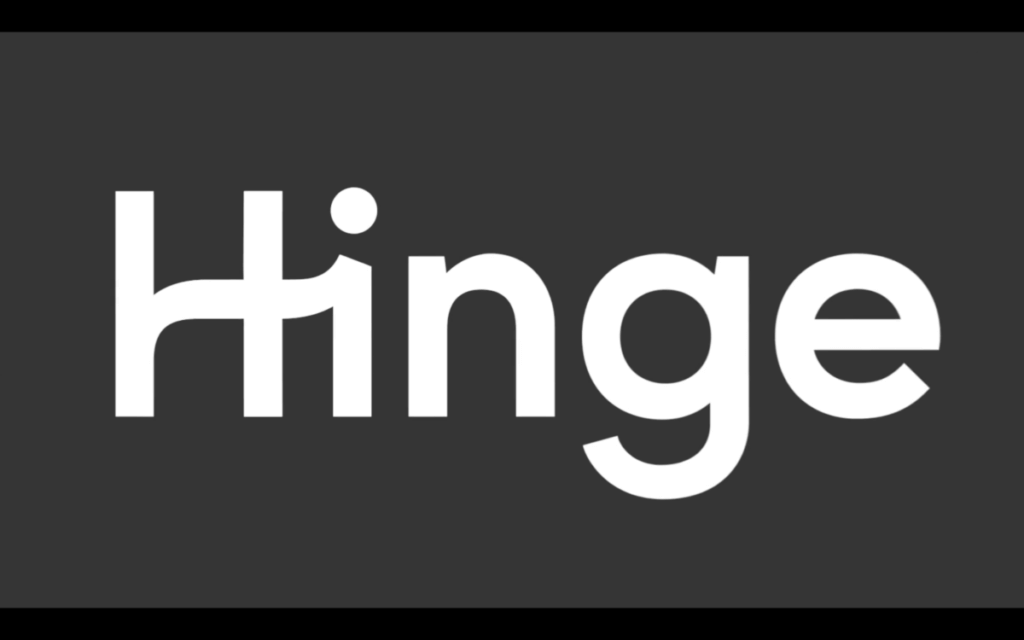 Signing up – 4/5
Making Contact – 4/5
Profile Quality – 4.5/5
Overall Quality – 4.16/5
All contacting features are free to use
"Designed to be deleted"
High-quality profiles and almost no fake profiles
Low price- an important feature for college dating apps
High membership activity
The sign-up process is a bit extensive
There is no web version
Hinge has about 5 million users worldwide with almost half of them being based in the United States.
The majority of members belong to the 25-34 age group and it consists of young professionals looking for a serious commitment. The close second is the 18-24 age group.
There are slightly more male than female members (55 % to 45 % in favor of the guys).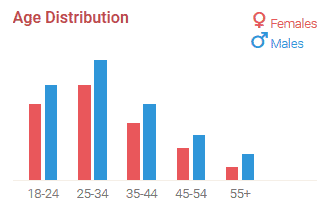 And the important thing is if you see someone you like there is almost no chance that it is a fake or even a not active profile.
Since it is promoted as the app "Designed to be deleted" it is aimed at people who are looking for a serious relationship and even marriage.
The demographic suggests that, although the age group is a tad older than college students, Hinge is the best dating app for college students, at least one of the best – especially for those who are looking to get their love life in order after graduation.
Even if you are not thinking about settling and still want to have some fun during your student years, you can take a pick from your age group as well since there are a lot of members in it, too.
The sign-up process is longer than is the case with other dating apps.
It is so extensive since it is targeted to people who want a serious relationship and want to find their true match.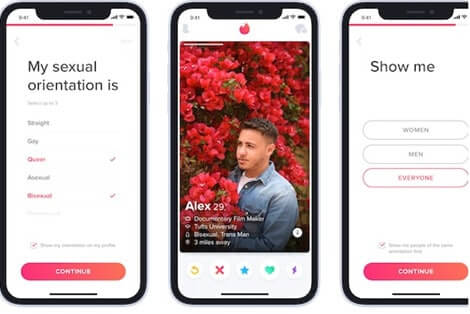 You will need to fill in your basic information, your insight on some controversial issues like politics or religion, and it will ask you to upload 6 photos. This makes profiles quite full.
Contacting features are free yet you get unlimited likes if you are a paying member (while free members have 10 likes at their disposal each day).
1. What are Hinge's special features?
Hinge offers the "who liked me" where you can see who liked you and decide if you want to like them back.
Another interesting feature is "We met". It helps the app track the success of your matches.
2. Can I report inappropriate behavior?
Yes. Just tap on the three dots at the top right corner and tap report.
This will disable that person from contacting you further
If you are looking for a long-term relationship, Hinge could be the right app for you. Our score is 9/10.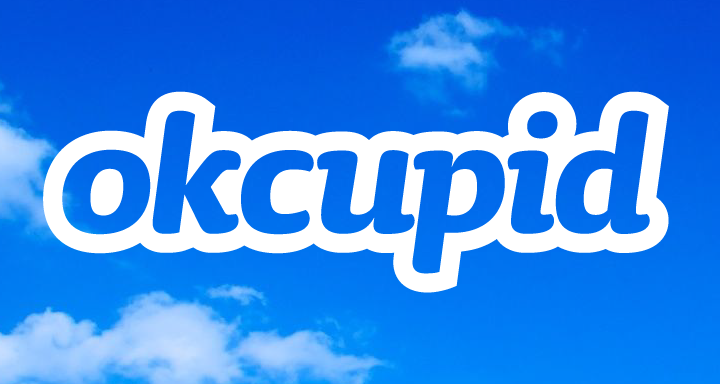 Signing up – 4/5
Making Contact – 4/5
Profile Quality – 4/5
Overall Quality – 4/5
The majority of members are from the US
High member activity
Huge dating pool
Suitable for all types of relationships
LGBTQ+ friendly
Average price
The sign-up process is tiresome
There is a number of half-filled profiles
Unfavorable to male members
Although it is an international dating app, the largest number of users comes from the United States.
OkCupid is proud to say that members are quite active which raises your chances of finding a true match.
The largest age group is 25-34, so it is age-appropriate.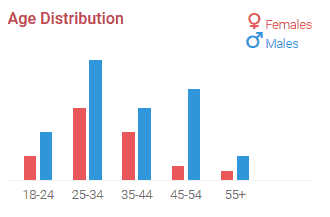 The male-to-female ratio is great for women, yet not that great for men.
Out of all the members, 65 % are men and only 35% are women.
OkCupid is not a college dating app per se, yet the sheer number of members ensures that there are a lot of age-appropriate members, and it is very popular among college students due to its affordable price, inclusion, and various options.
If you are up for a good and healthy relationship with someone who shares your beliefs and do not want to waste time on somebody who doesn't.
Being in a dead-end relationship can only be a disadvantage when you are trying to study and decide your future.
You can use OkCupid regardless of your gender preference or type of relationship you choose.
It is for you if you do not mind putting some work into filling your profile.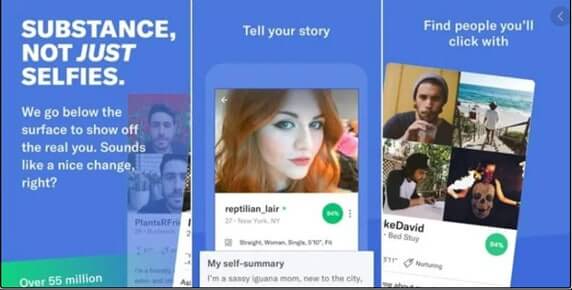 OkCupid is quite easy to use once you get a hang of what you can do as a free member and what you need to pay for.
The layout is simple and intuitive, without any distracting design decisions that will keep you away from your ultimate goal.
You can send a message to anyone, but if they did not like you they will not see that message – this helps you filter out creeps but limits the possibility to connect to somebody who you might not like at a glance.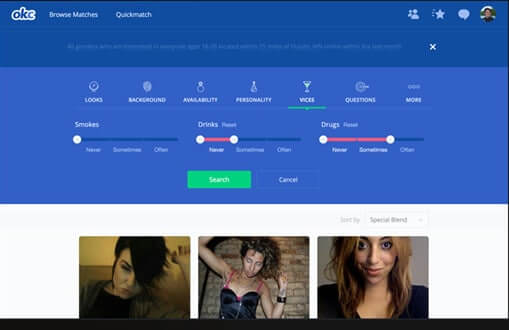 1. How can I see who messaged me on OkCupid?
Use OkCupid's Double Take feature. When a member has messaged you, the profile shows it by displaying a sign in the suggested profiles.
2. How can I join OkCupid?
To join OkCupid you can use the app's form, or simply use your Facebook account to connect.
3. How does OkCupid give match suggestions?
OkCupid gives match suggestions according to the information you and other people provided in your profiles.
The more information you provide the better are the chances of you finding a perfect match.
For all of you college students who have a specific idea on what type of person you want to spend time with and share your college experience with.
Our overall rating is 7/10, just because it is a bit overwhelming and takes a bit more work than other apps do.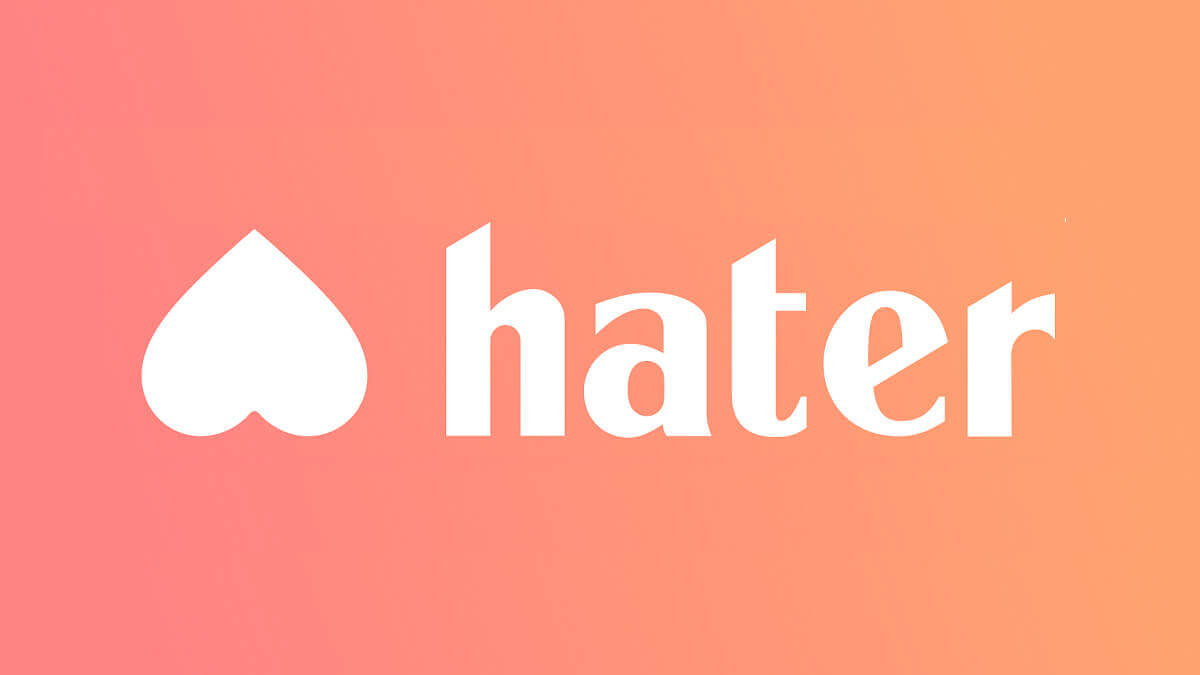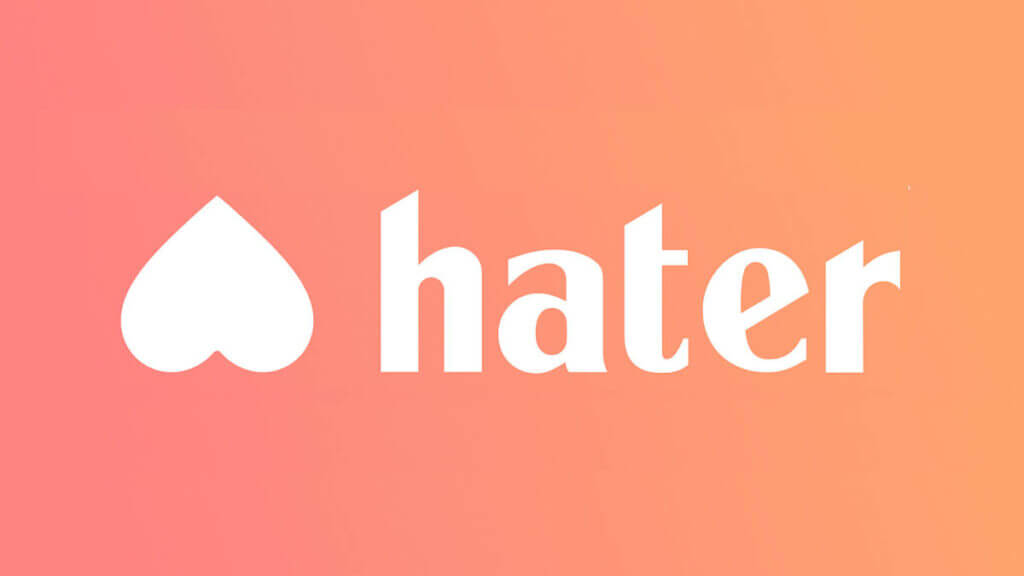 Signing up – 5/5
Making Contact – 4/5
Profile Quality – 3/5
Overall Quality – 4/5
Offers an interesting approach to online dating-connect through things you both hate
No adds
The app is completely free to use
Profiles are not complete and the information is scarce
The app tends to lag a bit
More male than female members
Due to the concept of the app, the majority of members are aged between 18 and 34.
It is almost completely US-based, meaning that there is an insignificant number of users from other countries.
There is significantly more male than female users, which can make it harder for guys to find somebody to hate something on.
Young adults are those the app aims at.
Connecting over the things you 'hate', and actually, some other things you like is characteristic of younger generations.
It is a great college hookup app.
Why is it good for an average college student?
If for nothing else, then simply because it is fun and different from any other dating app there is.
There is absolutely no pressure, and you can be as relaxed as you wish.
The pressure of presenting yourself in the best light is out of the window from the start.
Registering for Hater is free and simple- use your Facebook account or your phone number.
Once you have connected and uploaded a maximum of 5 photos you can start using the app's features – browse through profiles displaying match percentage based on your "hates" and "likes", send game-type icebreakers like "send a card" or "fill in the blank".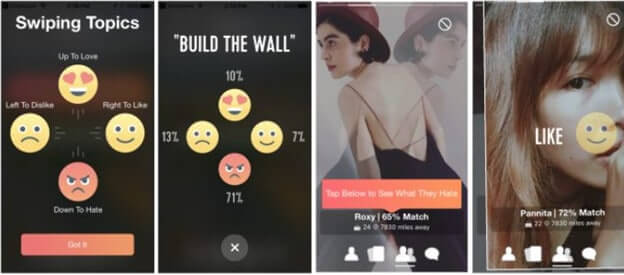 1. How does Hater work?
You are given topics to choose if you like or hate them.
You are then matched with other members who have responded in a similar way.
2. Is Hater open for LGBTQ+ users?
Yes. You can set the gender you are looking for to female, mare, or both.
3. Are there any paid-for features?
No. All of Hater's features are free to use.
Overall, we give Hater an 8/10. Why?
Well, it proved to be a cool way to spend time and maybe find some like-minded people, but the relationship success, if that is what you are looking for is slim.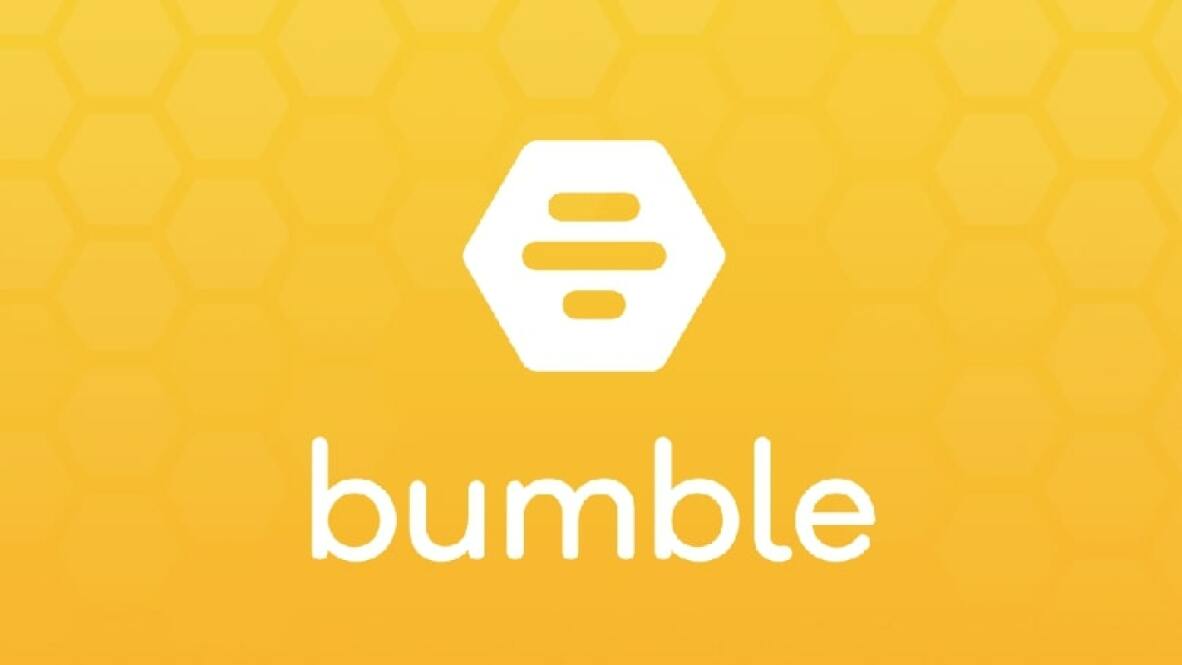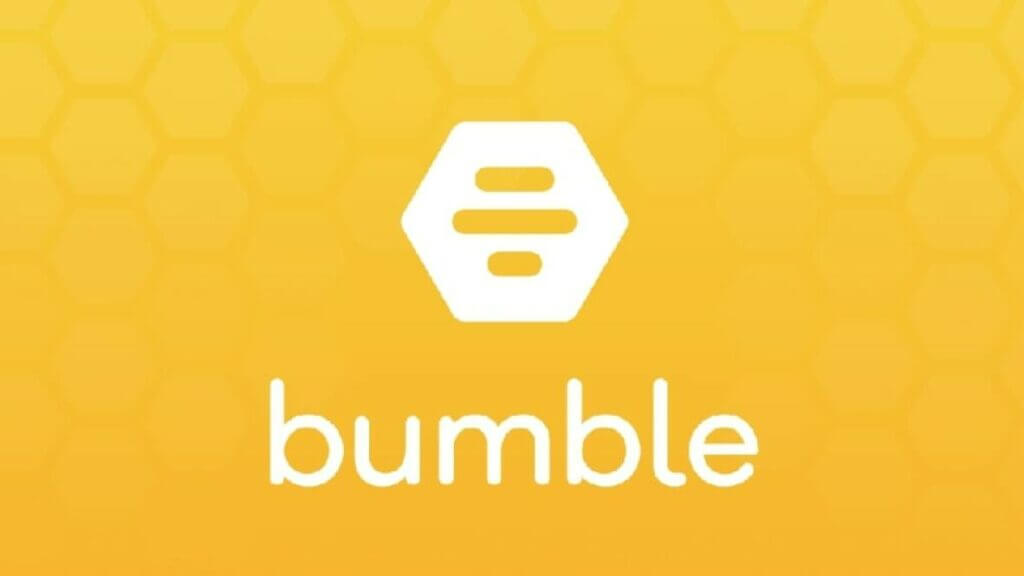 Signing up – 5/5
Making Contact – 3/5
Profile Quality – 4.5/5
Overall Quality – 4.16/5
BumbleBiZZ and BumbleBFF features
Women are in charge of the interaction
The almost equal male-to-female ratio
Matches expire after 24 hours
No search option
When the Demographic of Bumble app is in question here is what it is: The majority of members are from the United States and belong to the group of young adults i.e. 18-34.
The male-to-female ratio goes slightly in favor of women and this can be attributed to the fact that female users have privileges over male users.
Bumble is made to put women in charge, and this is why it is great for girls who either like to be in charge or those who take their online safety extremely seriously.
This makes a good ground for gay girls to connect as both of them can send requests.
On the other hand, if you are a dude who likes a confident girl, enjoy! You will have your pick.
BumbleBizz and BumbleBFF feature gives you an option to socialize and make business connections on-campus or outside.
This is one of the reasons Bumble found its place on this list of dating sites for college students – fun and opportunity.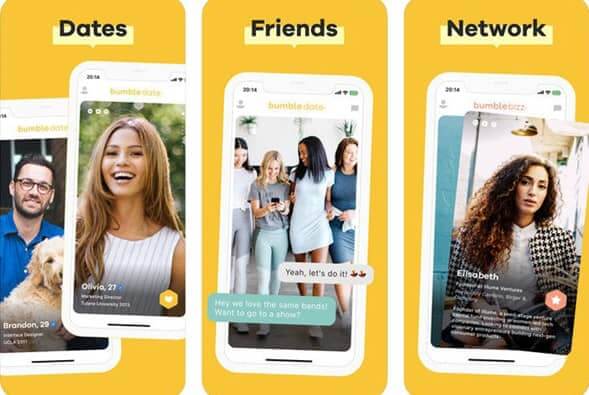 Once you are familiarized with the rules of who can send messages and when they expire, Bumble is really easy to use.
The sign-up process is easy-you can use your phone number or your Facebook account.
The layout and interface are pleasant and easy to navigate.
1. What is Bumble Hive?
Bumble Hive is an event hosted by bumble where members can meet in person and socialize.
2. Does the Bumble app post to Facebook?
Even if you use Facebook to connect to Bumble, it will not post anything in your name on your Facebook feed.
3. Is Bumble free?
The app is free to download and you get some basic features.
If you want to use all the features you have an option to upgrade your membership.
Bumble gets a rating of 8/10.
We understand that girls being in control is not everyone's cup of tea.
Otherwise, the app gives a good experience with all types of relationships from serious to platonic.