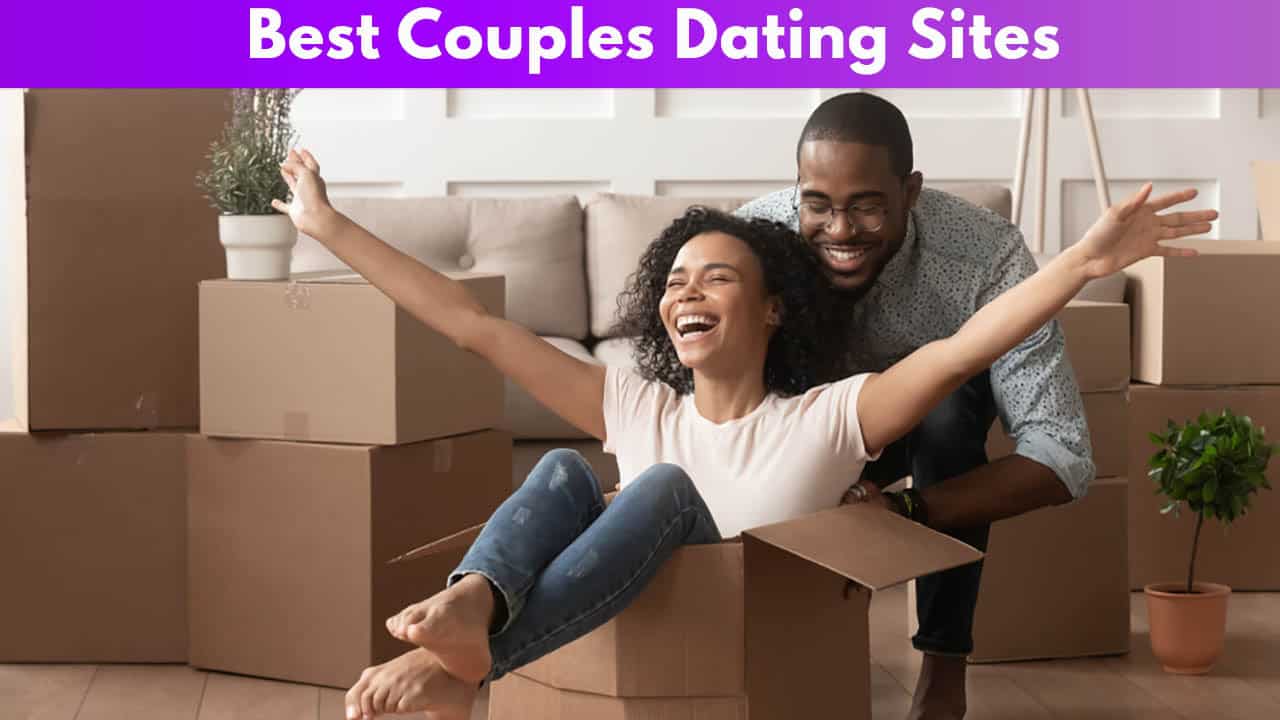 Having someone by your side is a wonderful thing, but some couples seem to have too much love and passion that they want to share it with one more person.
"The more the merrier" here doesn't mean that there's no more love between two individuals.
It's one of the ways to spice the relationship up, to redefine and strengthen it.
As our special way to contribute, we would like to introduce you to a selection of best couples dating sites. No, it's not an oxymoron, so stay tuned to find out what these platforms offer.
OFL Top Recommendations based on 100,000+ Survey

"Serious Relationships"
"Discreet Hookups"
"Best Course for Men"
"Quick Flings"
"Normal Hookups"
"Our Quiz"
Is your dating app giving you the best chance for success?
Make sure to take our online dating site/app quiz to find out.
People who follow our dating site suggestions have on average 2 more dates per month.
6 Best Couples Dating Sites in Video Form
Audio (podcast) form for those of you on the go
The 6 Best Couples Dating Sites
Below is my list of the top 6 couples dating sites. I rank these on specific ranking factors such as price, registration, how easy it is to make contact, profile quality and more. This will help you decide which of these is the best couples dating site for you.
1. OkCupid

Rating
Registration 4.9/5
Making Contact 4.8/5
Profile Quality 4.9/5
Overall Score 4.9/5
Description
Wanting to show that "you deserve what dating deserves: better" the website was born with the idea to give people the unique opportunity to get noticed for who they are.
Besides the fantastic fact that the services are free of charge, this site offers a huge selection of genders and orientations, making it a universal destination for a variety of tastes and preferences.
This means that couples looking for a unique experience and open-minded partners stand the highest chances to meet their perfect plus one on this site.
Colorful and extrovert, even the design of this website calls for action. To prove its quality and popularity, the page has a gigantic number of connections on a yearly basis.
The site was founded in 2004, as a project of several enthusiastic friends from Harvard. The revolutionary options implemented while building it immediately brought this dating platform huge visibility.
Having thousands of questions on a variety of topics gives both singles and couples a chance to encounter a person with whom they share a multitude of ideas and thoughts.
Pros
Numerous gender and orientation options at members' disposal
Unique algorithm for partner suggestions
Fantastic base of members and a huge number of daily visits
Apps for Android and Apple
The site is equipped with success stories, interesting blogs and FAQ section
Easy to use and explore
Cons
Sometimes too many adverts appear on the site (but AdBlocker can help you deal with those)
Similar to several from our list, this one is among the universal platforms, meaning couples of all types of demands and preferences will have the chance to find an adequate match.
This includes great freedom in terms of gender and sexual orientations, so those who are willing to have some exotic experiences stand good chances to find their match on this page.
The majority of consumers are between 18 and 34, so it's a perfect choice for couples looking for their plus one belonging to this age category.
FAQ
1. Is it necessary to "Like" someone to be able to send a message?
Yes, this is a common procedure, to say so. As the platform aims to connect individuals who share the same interests, one needs to send Like before sending a message.
2. Is it necessary to upload a pic of on the site?
Yes, this is required if you want to send and receive messages. Moreover, in case there's no pic, the profile without it won't appear in searches.
However, there are settings to adjust the visibility, in case you don't want the entire community to see your photo.
OFL Top Recommendations based on 100,000+ Survey

"Serious Relationships"
"Discreet Hookups"
"Best Course for Men"
"Quick Flings"
"Normal Hookups"
"Our Quiz"
3. Does the page share any info and activity with Fb and Instagram?
No. Even though you can connect your account with some of these social network pages, the activity on OkCupid will not be visible at any of them.
Contact
In case you have any questions or doubts, do not hesitate to get in touch with the assistants. You can do so via e-mail.
2. Zoosk


Rating
Registration 4.8/5
Making Contact 4.9/5
Profile Quality 4.8/5
Overall Score 4.8/5
Description
With an impressive number of countries and languages this platform is optimized for, it doesn't come as a surprise that it's practically a market leader in the niche.
As a matter of fact, it's a number one choice for mobile dating apps, as the site is fully functional both as desktop and portable version.
Even though it belongs to universal types of dating platforms, couples like it due to contemporary design, and fine selection of profiles.
Showing that they really care about the members, there is a dedicated section where couples connected via this page receive congrats on behalf of community.
Pros
Fantastic base of active members
Apps for Android and Apple
Plenty of various advice found on the page
Platform is multilingual (more than 25 languages available)
Multiverse of features and filters unique to the site
Registration is free of charge
Cons
Only paid members have access to features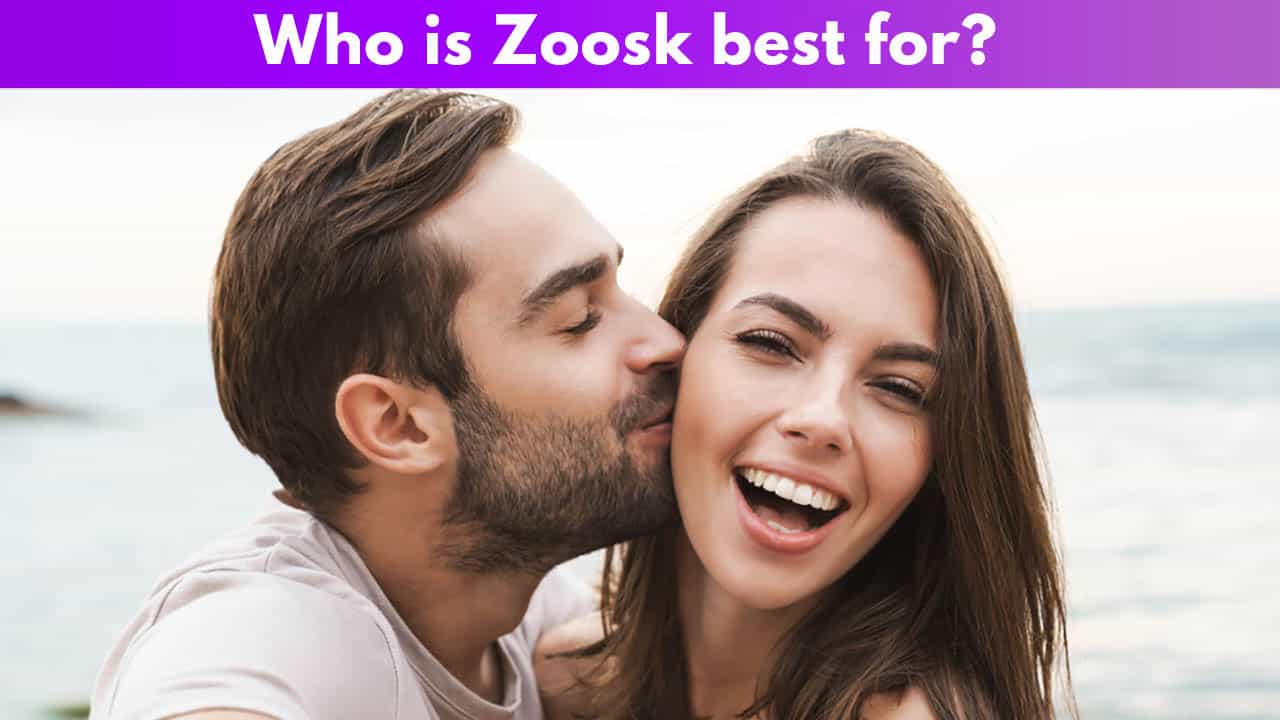 Even though this is not a specifically couples-oriented platform to look for the plus one, still numerous features make it possible for those having such interests find their match.
It's not limited to the location only, and since the clients come from all over the globe, chances are couples can find some international partner as well.
FAQ
1. Are all features on this site free?
Unfortunately, no. One can register and explore the site for free, but to send messages, chat with other users connect via special tool for introduction, one needs to have paid subscriptions.
The site gives promotions from time to time and during that period some of the paid options may be utilized free of charge.
2. How does Carousel work?
Unique to this page, the funny feature allows members to see pics of other users, as well as their age and decide whether they are interested in meeting that person.
One can reply with yes, maybe or no, and in case the other side replies with yes, a Mutual Match is created. Those people will appear in the Connections section.
3. Can bisexuals use this site?
Yes, the platform is bi-friendly. However, it's possible to have two accounts, as there's only one preference you can set.
Good thing is that the site will provide the additional account free of charge, so one can seek both female and male partners.
Contact
In case you have any inquiries or suggestions, [email protected] is the mail to contact their customer support.
This is the address: 989 Market Street, San Francisco, CA, 94103 USA.
3. Badoo

Rating
Registration 4.8/5
Making Contact 4.6/5
Profile Quality 4.7/5
Overall Score 4.7/5
Description
Wanting to simplify the online dating as much as possible, the team of enthusiasts developed a page of unpretentious design, but with all the necessary components needed for finding the perfect match.
A majority of couples would like to find their plus one without much fuss, this platform gives suggestions based on someone's location.
By displaying the accounts of those who live nearby, couples are given the opportunity to have fun with someone from their neighborhood (provided that the one has an account on Badoo).
The profile on this site can be opened via numerous existent accounts on other networks and the registration is cost-free.
Knowing that clients appreciate safety, there's the option to block those who bother you. In addition to this, paid membership comes with plenty of perks, which make the overall experience even more pleasurable and funnier.
Pros
Simple design, easy to navigate
Quick and non-complicated registration procedure
Gigantic base of active members
Section with FAQ, news and useful articles
Various practical guidelines and tips
Apps for Android and Apple
Collection of features to increase chances to find the partner
Cons
You cannot see suggestions from other locations (you can, however, change yours and allow suggestions from different places, but this activity is a bit risky)
Features available only to those who have a premium subscription (but registration is free)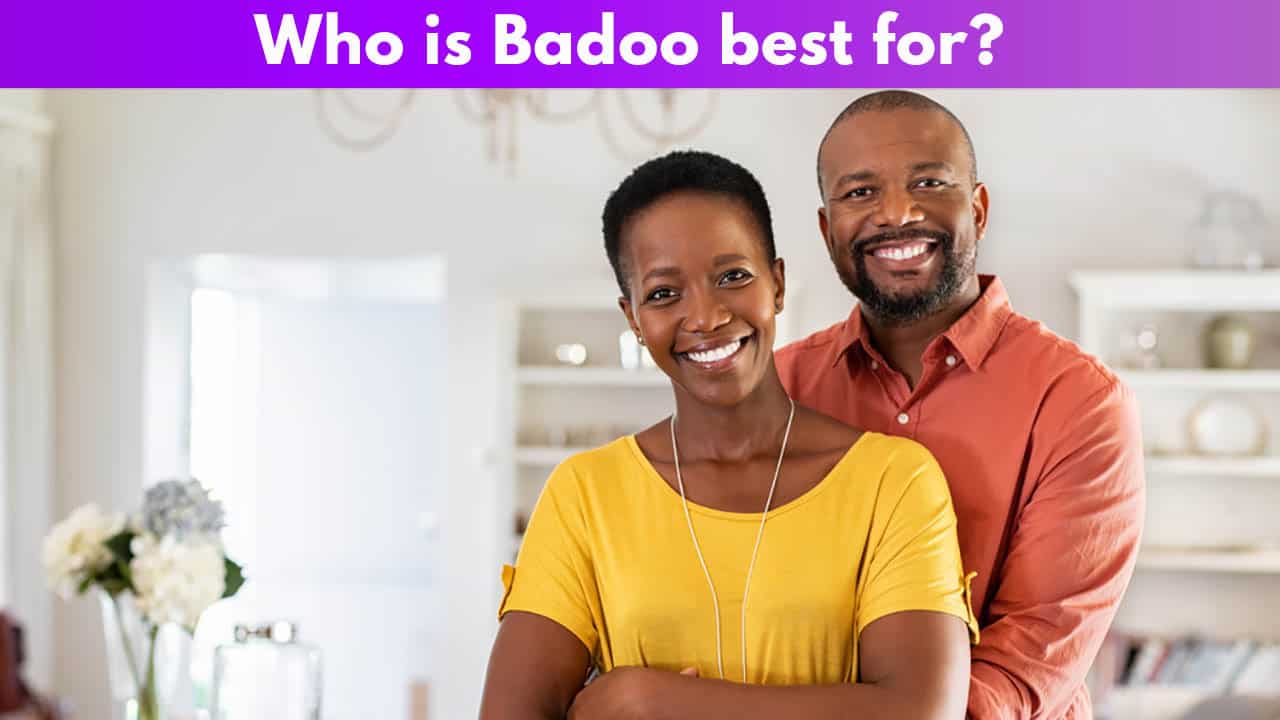 Having so many members from all over the world, and being so simple to use, it caters to the needs of all types of couples. As the suggestions are based on location, it's an ideal choice for those looking for someone who lives nearby.
FAQ
1. What are Encounters?
Unique to this platform, this option is designed to increase the chances to find the ideal match faster.
Pics of members who are compatible with your interests will be shown to you, and you decide whether you would like to meet them or not.
The best of all is that you can determine how often will you be shown to other users by getting Extra shows. If your pic is among the most popular, you stand the highest chances.
2. What are Favorites?
Available only to those with the premium membership. This folder allows you to mark and select users who are favorite to you as well as those who favorited you.
3. How do credits work?
Thanks to this useful option, you can increase your popularity and visibility on the site, which will result in more attention from other users.
The number of credits you can buy on a daily basis is limited.
Contact
Should you have any questions, this is the link https://badoo.com/feedback/ to contact their professional support team.
Address: The Broadgate Tower Third Floor, 20 Primrose Street, London, United Kingdom, EC2A 2RS

Rating
Registration 4.7/5
Making Contact 4.5/5
Profile Quality 4.6/5
Overall Score 4.6/5
Description
Launched in back in 1996, AFF has been live and active for more than two decades. With a massive selection of various preferences and dating demands, couples looking for an open-minded plus one will have plenty of great profiles at their disposal.
The diversity of clients, such as single, swinger, straight, gay, lesbian and TG people label this one as favorite platform dues to the vast selection of people.
What comes as a particularly interesting fact is the possibility for a couple to have a shared account, which is not a common thing found on matchmaking pages.
The website itself may not be of the most attractive design, but you cannot tell the same for profiles (luckily). A plethora of explicit photos prove so as well as nude chat.
The impressive collection of features gives full freedom to couples to make the fantasies come true. However, do note that even though the registration is free of charge, the majority of features and options require payment.
Pros
A wide selection of orientations and preferences
Majority of photos are explicit
A simple and quick registration, only basic info needed
Couples can have a shared profile
Plenty of useful content (blogs, forums, groups, stories, magazine)
A multitude of features to boost chances to find the perfect match
Apps for mobile platforms
Cons
Fake profiles and bots can be found on site
Only premium users can view profiles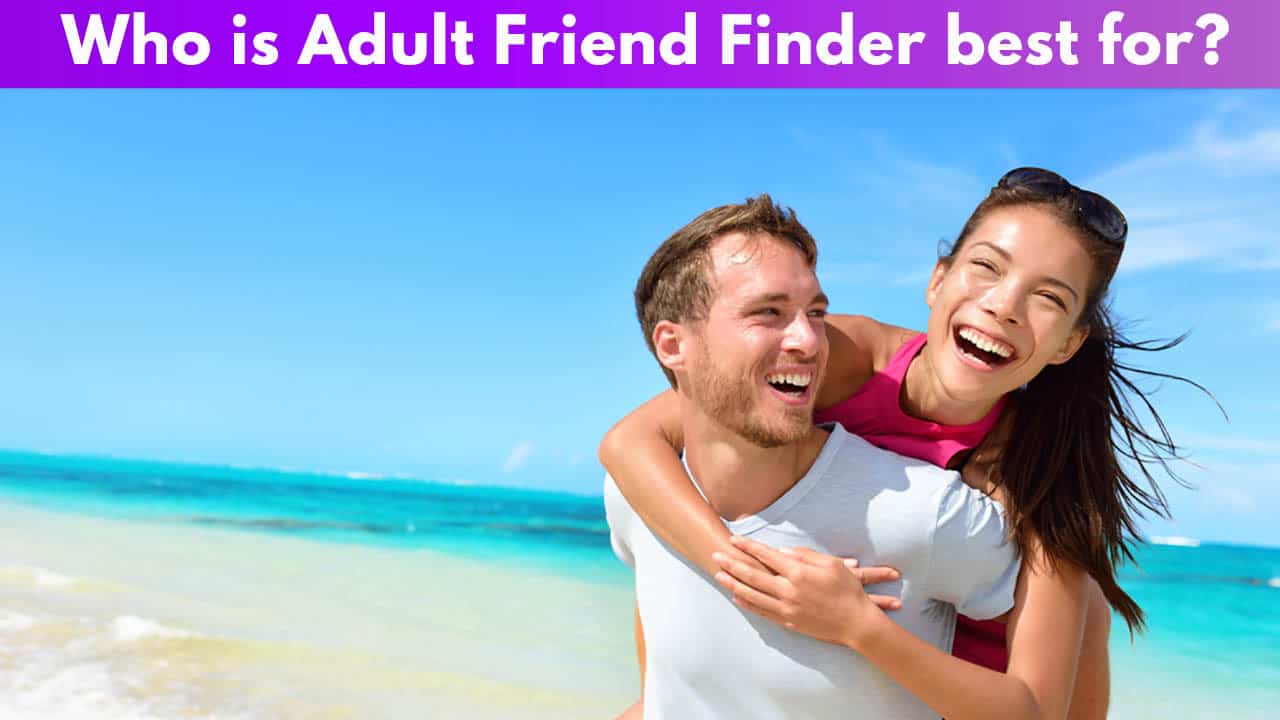 As the page offers a great dose of freedom when it comes to relationships, this is an ideal choice for couples looking for a casual date or hook up. The majority of profiles are filled with quite explicit pictures, which implies that the main focus of this site is "no strings attached" types of relationships.
FAQ
1. Is it possible to turn off autorenewal of subscription?
Of course. If you are not interested in renewing the Premium membership or utilizing any other paid services which are billed automatically, it is possible to cancel that option by adjusting it in the settings.
2. What is the structure of members found on this site?
This platform is among the rarest ones to have such a diversity of members. Couples looking for some casual fun will have a great choice of single, swinger, straight, lesbian, gay and TG users.
3. What are the features available on the site?
AFF has more than a generous selection of powerful features offered to members. The lengthy list includes blogs, chatrooms, member and model webcams, sending and receiving emails, features browsing members' base, pics, videos and much more.
Contact
There are several ways to contact the support team. For immediate assistance, you can call the support line at +1 408 702-1040. The Department answers phone calls 24/7 (International Phone assistance works from 7:30 a.m. to 4:00 p.m. PST during working days).
The Billing Department can be reached out via the feedback form, email, (both can be found on their site) or call toll-free (U.S. and Canada only) at 888-575-8383. The phone number 408-702-1033 is also at your disposal as well as the option to send a fax to 408-745-5680.
5. Swingles

Rating
Registration 4.6/5
Making Contact 4.5/5
Profile Quality 4.4/5
Overall Score 4.5/5
Description
The temperature gradually grows, as we came up hotter and hotter suggestions and with such a suggestive name, it doesn't take much to guess what this site is all about.
Wanting to offer a huge dose of freedom to couples looking for their plus one, this page allows you to register without much fuss, so you can get down to business ASAP- finding the like-minded match.
As people are constantly busy with less and less time for relaxation and pleasures, this site offers a wide selection of filters and features which ensure fantastic partner suggestions.
Swingles is the favorite choice of clients who are looking for safe swinging experience, as it pays a lot of attention to profile quality and validity. The same goes for photos and other media which can be utilized to communicate with other members.
Pros
Specialized platforms for those interested in swinging
Hassle-free registration (you can even do so via Fb)
FAQ page with plenty of useful information
Members can be browsed by the country of residence
Easy to navigate, not crowded with details
Several features to communicate with other users
Comprehensive list of search filters to specify the search
Cons
• No apps for mobile gadgets (but when accessing the site on portable gadgets, do know they are fully operative)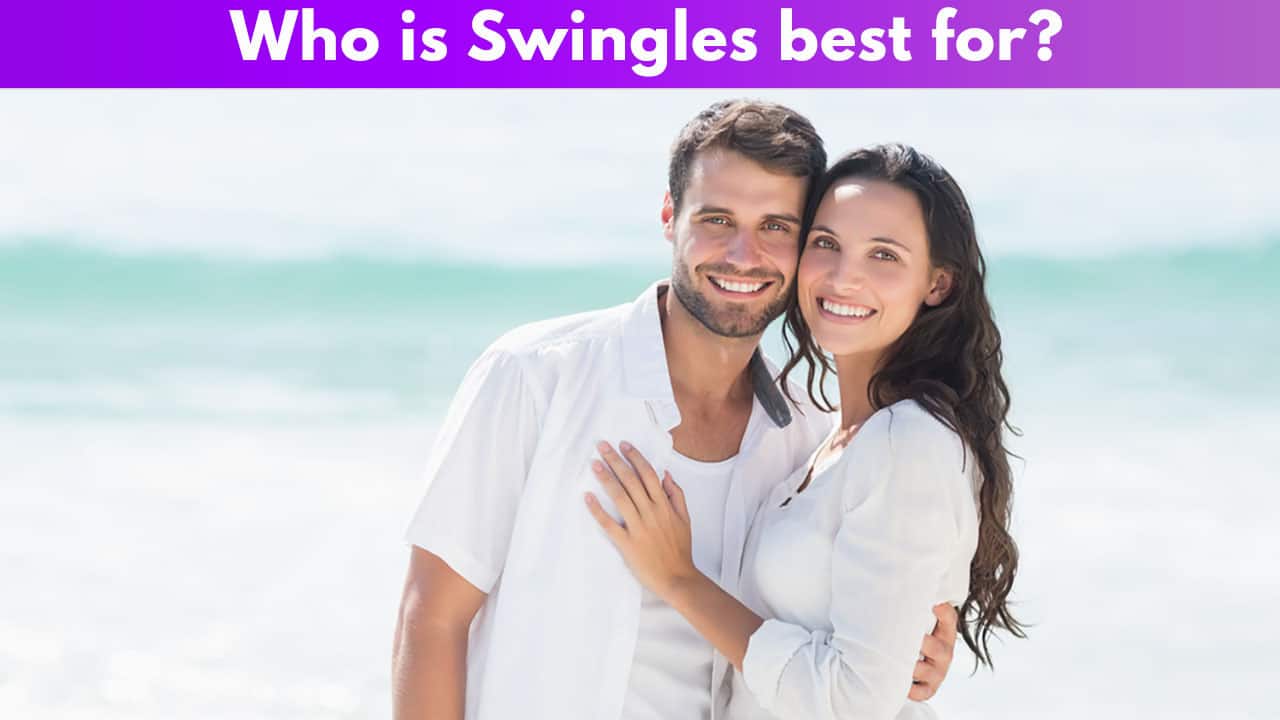 The amazing selection of filters allows you to specify what is it exactly you are looking for (erotic chat or mail, dom/sub relationship, casual, kinky and many more), so couples with the most courageous fantasies will find this site perfect.
The list of options is indeed extensive allowing you to Browse members by interests and discover who is interested in full swap, soft swap, who would like to be part of threesomes, hotwifing, and many more.
FAQ
1. What's the difference between Block and Ignore?
With the first option, you refuse any further communication with those members, as the specific profile is removed from suggestions. All the chat history and winks will be deleted.
By choosing Ignore, such a member will still be able to see your profile and get in touch with you.
2. Which media are allowed on site?
The selection includes photos and videos. The content you want to upload needs to be in accordance with the rules written on the site, regarding format, quality, and several other aspects.
3. What is Profile Validation?
This option is reserved for matches you have met in person, so you cannot verify the account of a person whom you haven't met yet.
You can accept, decline or remove it.
Contact
In case you have any questions or doubts, this is how you can contact the support team https://www.swingles.com/support/contactus.
There's also a well-arranged FAQ section if you need a quick answer to some of the most common doubts.
6. Kupple

Rating
Registration 4.4/5
Making Contact 4.5/5
Profile Quality 4.3/5
Overall Score 4.4/5
Description
Having quite simple philosophy, this platform was born with the idea to assist couples to get in touch with other couples as "Every soul has a mate. Every couple has a match."
Quite contrary to numerous naughty sites, this one is not specifically meant to connect those interested in hook-ups and flirting, but those who are interested in a bit deeper conversation and richer social life.
Though the page itself doesn't look impressive at all (it's a bit outdated, to be honest), it has all the necessary ingredients needed for a pleasurable dating experience.
You can browse the potential matches by location or try the luck with filtered search where you can specify your preferences- age, relationship status, education, hobbies and many more.
As the list of leisure activities and hobbies is an extensive one, it is clear that the site aims to connect couples who share as many mutual interests as possible, which ensures a good relationship and fulfilled social life above all.
Pros
Specialized for couples looking for other couples
Forum with a plethora of topics and blog available on the page
Couples have a shared profile
Dedicated FAQ page with plenty of answers
Variety of search filters can be applied
Cons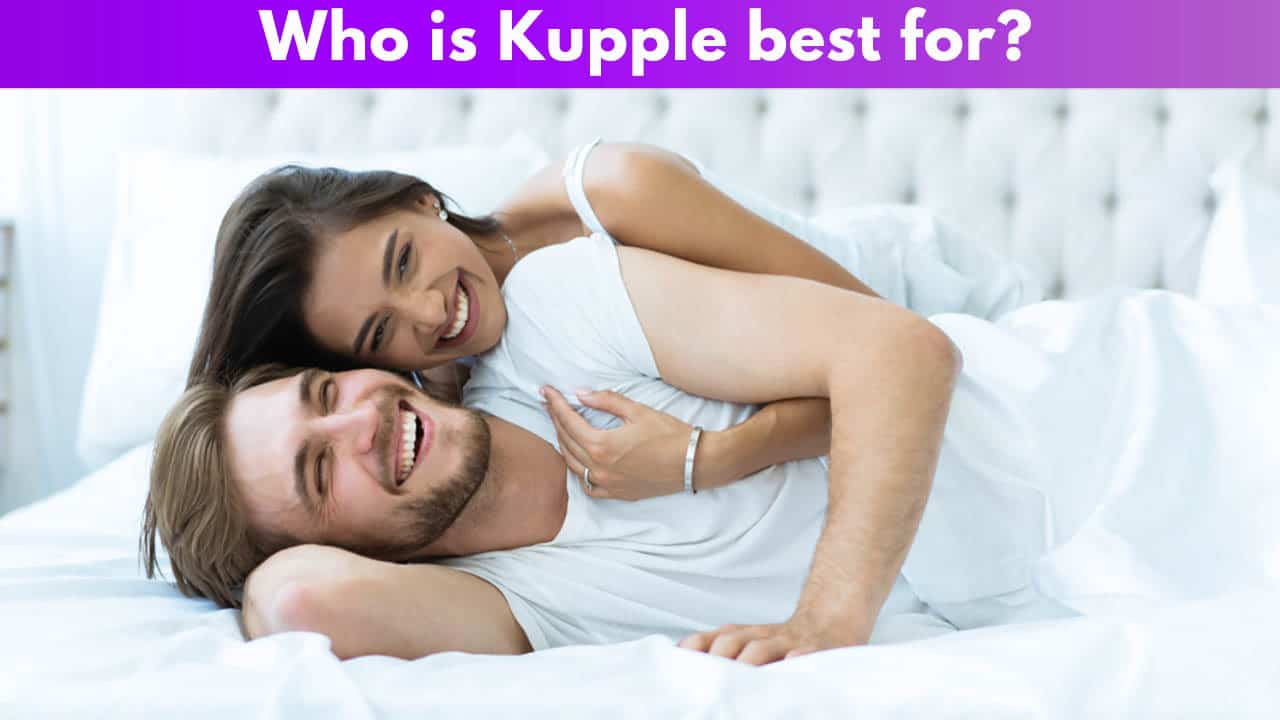 As the target group of this dating site is couples looking for other couples, it's the ideal choice of those looking for foursomes.
Of course, it doesn't necessarily have to be intimacy and hook-up, as the website doesn't explicitly promote swinging, it's quite the opposite.
It encourages couples looking for some other "party-of-two" to travel around the world, visits museums, play board games and many more, so it is an ideal choice for those looking for quality friendships with another twosome.
FAQ
1. Is it possible to hide profile?
Yes, you don't have to delete it completely, but make it temporarily inactive until you change your mind.
All this can be adjusted in the settings, the process is not complicated at all.
2. Is it necessary to register?
You can browse the site without registration, but if you are truly interested in exploring profiles, be active on the forum and utilize all the features, you need to be a member.
Joining the site is free of charge, while some of the features come after you opt for a paid subscription.
3. What happens with a profile if a couple breaks up?
In case this happens, one can delete the account, without any penalties or additional costs.
What comes as a pleasant surprise is that a person can reopen the profile when he/she finds a new partner.
Contact
There are several useful mails depending on which section you have questions about.
Final Thoughts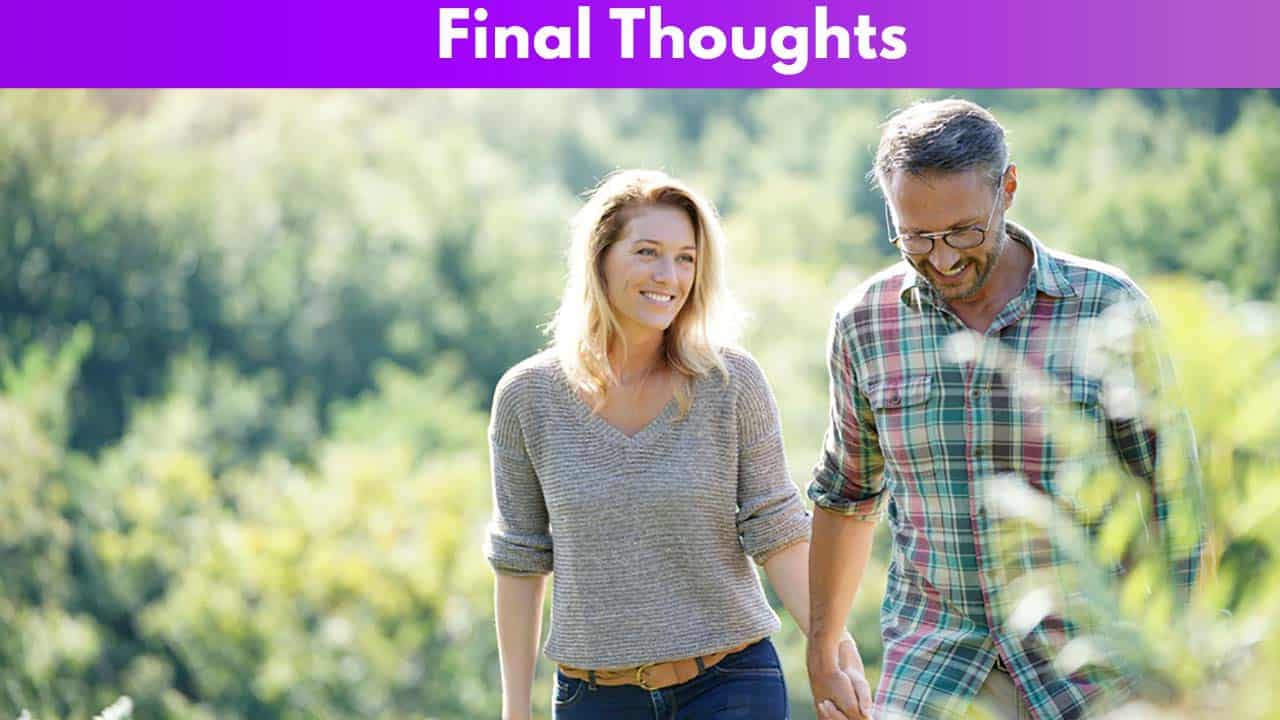 Two is fantastic, but three, four or perhaps more even better!
Jokes aside, but some couples, despite being deeply in love with each other simply want something to spice their relationship up.
Many people would judge it, but that's entirely a matter of one's (in this case couple's) choice.
As we respect diversity and encourage people to follow their dreams, we came up with this best couples dating sites list to make your quest less troublesome and more enjoyable.
Which site is your favorite one? Don't hesitate to share your thoughts with us in the comment section!