E-Chat is a popular free chat room that carries a diverse number of active chat rooms and millions of people looking to have conversations and create connections. This highly popular site has become a go-to for many people who need some excitement in their lives.
Although the site is minimalistic in design, it has managed to keep its users hooked through interesting interactions. With thousands of active profiles at any given moment, E-Chat manages to keep its members occupied in the best possible way.
The site shows who is online in real-time. There are no limitations here. Want to get your chatting on? Read this E-Chat review to find out whether you should sign up!
Pros:
Free chat site
Chats are in real-time
Easy sign-up process
Millions of members on the site
Numerous chat rooms
Ability to create your own chat room
Members are active and quick to respond
Cons:
The site is not being maintained actively
Lack of profile verification because the site does not have any security measures in place
Member Information
E-chat boasts millions of members. Out of the total users, 500,000 members were from the USA, and the rest were from other countries in the world. With 200,000 members active weekly, it is safe to say that there is no dull moment on this platform.
The gender proportion on the chat site is 40% female and 60% male. Globally, E-Chat records one million new sign-ups every month. However, the top visitors hail from the United Kingdom, India, Australia, Canada, and the United States.
These are the members who dominate the site, but other countries are also represented on E-Chat, although they are in the minority.
You would think that the chat site attracts the younger demographic, but most members are a mix of the older and younger demographic, with many of them falling in the 25-34 age group.
I also discovered that most of the members log into the chat site using their mobile phones because of the features and convenience that the mobile app brings.
Sign Up Process
RATING
3/5
Signing up to E-Chat is a simple process that takes one minute. This is as easy as it gets signing up to a dating chat site! I did not provide any personal information while signing up.
All it required was my name and password. You could choose to sign up as a guest and simply join the chats and sign out without being a registered member of the site.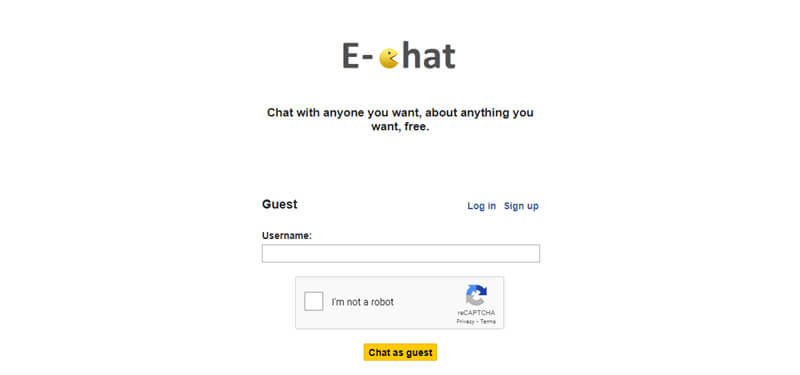 This option is perfect for those who want to join the chats but do not want to commit to the site. On the other hand, you could register and be a full E-Chat member to participate in the chats and join the chat rooms.
Of course, registering as a member requires the choice of a username and password. However, I found it interesting that E-Chat did need the use of an email address. I chose to fully register on the site as I was determined to make real connections with those on the site.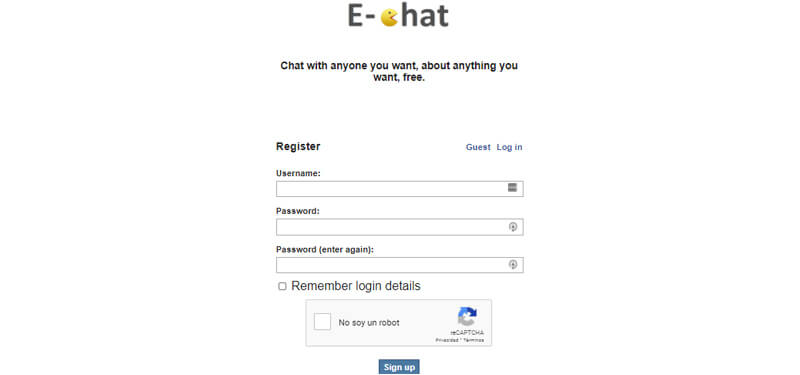 While the sign-up process is easy, it can also be a double-edged sword because it means that the site does not have security measures in place that determine the legitimacy of the profile.
This is more of a downside because anyone can sign up for E-Chat. As such, you may not know if you are chatting or connecting with a genuine person or talking to a scammer, or even worse!
Once you register to the site, there is no option for account deactivation. Therefore, your E-Chat account will exist forever.
Once you provide the relevant details, you will have a fully active account faster than you can say "chat." You can start chatting immediately and building your friend list.
Contacting People
RATING
OFL Top Recommendations based on 100,000+ Survey

"Serious Relationships"
"Discreet Hookups"
"Best Course for Men"
"Quick Flings"
"Normal Hookups"
"Our Quiz"
3/5
The only way to make contact on E-Chat is through chats and video calls. There are various chat rooms with different topics. Members on the site discuss everything from the best dating spots, sex, LGBTQ issues, depression, and acts of kindness.
It's up to you to choose the chat room that appeals most to you. I went for the act of kindness chat room because I wanted to connect with someone grounded in kindness.
As the site is entirely free, joining the chat room is equally free. Have your own topic in mind? You can create your own chat room and personalize it. However, you will have to invite people to the chat room; otherwise, it will be forever empty, with no one to chat with.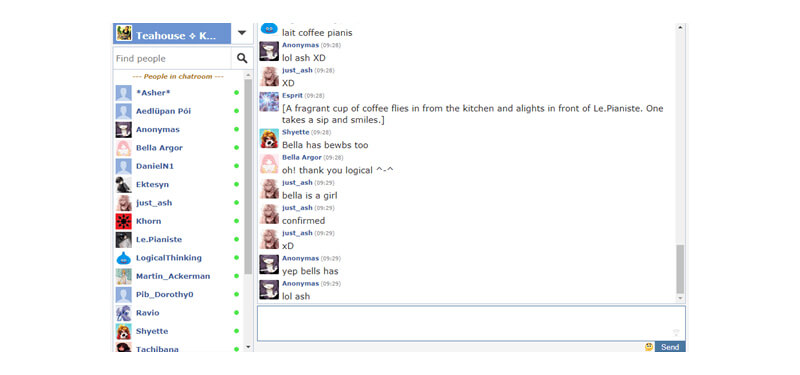 You can also send private messages to other members on the site. If anyone catches your interest, it is perfectly ok to spark up a conversation with them.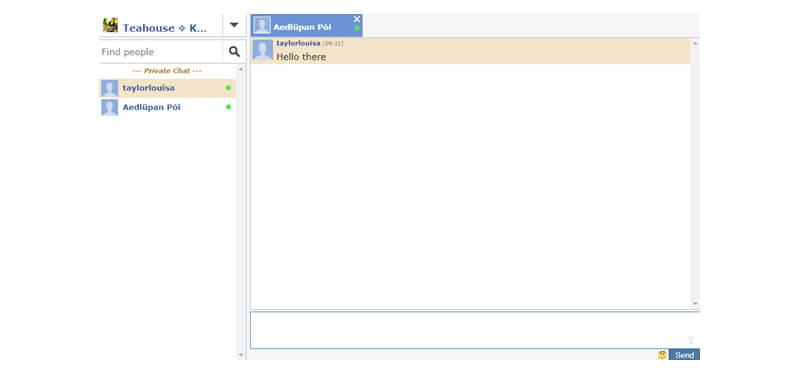 Profile
RATING
3/5
The profiles on E-Chat are simple. They do not have much to them other than profile settings. However, I tried to post a picture and I was unsuccessful. I later found out that blank avatars represent the profiles.
This is my profile on the site: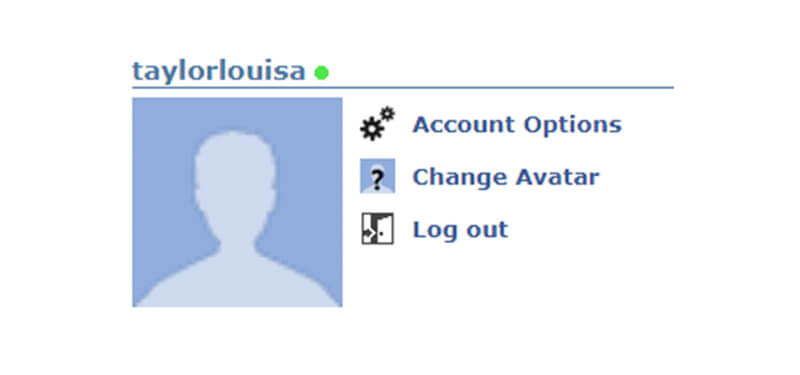 You will not learn anything about those you are chatting with through their profile. To know who they are, you will need to have legitimate conversations with them.
As you sign up, your profile is automatically created, and you do not need to go through a verification process to make your profile active.
Once you log into the site, your profile will be automatically activated. Every profile on the site is the same. A green dot indicates active profiles on the chat site.
Mobile App
RATING
3/5
E-Chat comes with a mobile app that makes it easy for users on the go to access chat rooms. You can download the app on the Google Play Store and log into the site using your phone's browser.
Most of the members prefer using the mobile app because it is easy to access. Sadly, even with the app's convenience, it is a bummer that it looks quite outdated.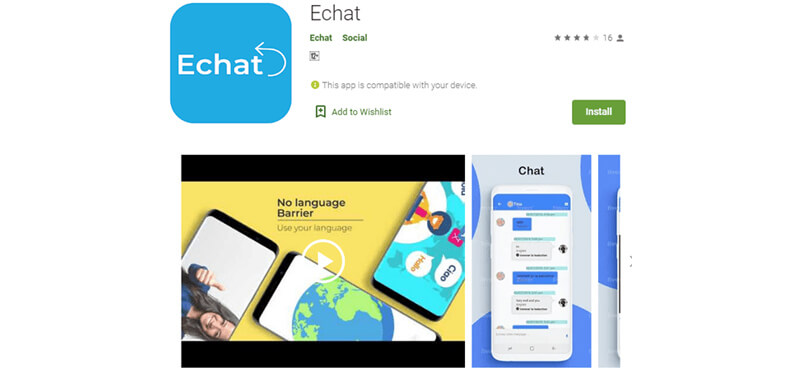 As clearly as the app indicates, you can join a chat room as soon as you install it. Besides joining existing chat rooms, you can also create your own chat room using the mobile app.
This feature does not only favor desktop users. Using the app allows you to have multiple conversations and connect with an array of people.
Membership Options
RATING
4/5
E-Chat is completely free to use. Unlike other dating chat sites that require subscriptions, this one lets its members access all its facets for free.
As such, members can sign up and immediately start chatting without paying a dime. You do not have to worry about finances here; all you need to do is interact in the best possible way.
General messages, as well as private ones, are sent for free. Additionally, you can create a favorites list or block users who are not appealing to you all, for free.
All you need to do is sign up, and you will be well on your way to participating in great chats, all for free.
The Bottom Line
After immersing myself in this site and taking part in the chats, I realized that E-Chat lives true to its promise of creating a free chat platform where different people from all corners of the world can sign up and create connections while engaging in meaningful conversations.
Although the site has a basic layout and lacks attracting visuals, navigation is easy. Unfortunately, we cannot expect any grand upgrades for this site anytime soon.
The other downside is the lack of security measures that will protect the site's members from fake profiles and people who may not have similar interests.
Look at the bright side. E-Chat could be your stepping stone to a real connection. It is the opportunity to get out of your comfort zone and interact with the world at large.
Who knows? You could form great friendships or even find your perfect match on this chat site. There is no harm in signing up and giving E-Chat a try. You be the judge!
Frequently Asked Questions
How do I create a free E-Chat chatroom?
To create a free E-Chat chatroom, log into the site using your username and password and at the bottom right of your homepage, you will find a "create free chatroom" option. Click on this option and you will be redirected to a page where you can set up your chatroom. Once created, the site will give you access to a moderator's panel that will enable you to customize your chatroom as you desire.
Where can you download the E-Chat app?
E-Chat is a free messaging app that allows you to connect with various people through conversations. App users can send and receive messages, send photos as well as voice messages. Android users can download the app in the Google Play Store. However, iPhone users can get the app on the Apple Store or iTunes.
Is the E-Chat app free for everyone to download?
Yes, E-Chat app can be downloaded by anyone for free.
What is the E-Chat app download process on Google Play Store?
To download the E-Chat app, go to Google Play Store. In the search box, type "E-Chat app" and click on "install". The application will automatically start downloading either on your phone or desktop. Once the download process is complete, open the download prompt and click on "open". E-Chat will open automatically, run, and install itself in your device.
What are the benefits of using the E-Chat mobile site?
In comparison to the desktop version of the site, the E-Chat mobile app is convenient to use as it can be accessed even on the go. It also comes with a handful of extra features that will better your chatting experience.
What is the E-Chat video call?
This is the live chat part of E-Chat where users can call each other and communicate through video.