When considering what's the best online dating service for someone to use, one of the first things most people look for is its safety.
In this article we will discuss how safe is Ashley Madison.
In case of a dating website designed to facilitate extramarital affairs, such as Ashley Madison, this becomes even more important, as personal data can be even more easily exploited.
Because of this, I did extensive research on:
the safety procedures Ashley Madison uses
the way they store and secure their clients' data
how they deal with scammers and fake profiles,
and more.
The result is an unbiased review based on my personal experience and that of others. Stay with me as I go over each facet of Ashley Madison's safety measures and practices.
Bonus tip: we have found that you can save a lot on Ashley Madison by signing up on the website (not the app) using this special link.
Also, make sure to check out our full Ashley Madison review here.
What safety features do Ashley Madison users enjoy?
Naturally, for an app like Ashley Madison to be truly safe and avoid any possibility of a data breach, certain protocols must be put into practice.
These protocols concern various things, such as preventing bots from infiltrating the website, removing potential affiliate and extortion scams, and more.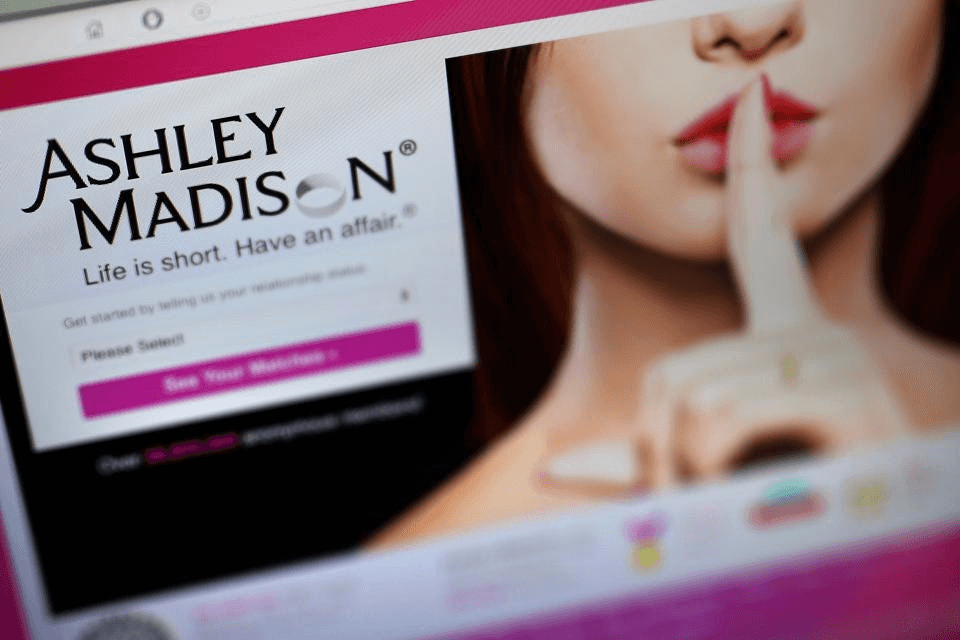 All of these protections work together to make Ashley Madison one of the safest dating apps out there, and here is how.
1. Ashley Madison sign up-process
Ashley Madison sign-up process is designed to offer the maximum account protection possible, whether you sign up on an android or iOS.
While this makes it a little bit longer than signing up for let's say, tinder, it drastically reduces the possibility of people making fake accounts, which is something most married men and women will appreciate. Nobody wants to spend days chatting up a scammer or a bot, after all!
Unlike most other dating apps, you cannot create an Ashley Madison account by just importing one from some other social media. The creators of this dating app are aware that there are a lot of fake accounts on places such as Facebook and Instagram, and they want only real women and men among their user base.
Because of this, Ashley Madison members are required to create an account on the dating site itself, giving the devs insight into who exactly is using their services.
Beyond just requiring you to sign-up directly, Ashley madison app also requires a little more data from its users than most other online dating sites do.
Here is how the sign-up process works, and what it means for your safety:
You need to put in your actual Date of Birth and Location: While this info seems easy to invent for a fake account, Ashley madison algorithm will check where you are logging in from to ensure that it matches the location you entered, reducing the chance of a scam.
It will ask for a detailed description of your ideal partner: By requiring you to enter quite a few parameters, such as age, ethnicity, body type, etc. the algorithm makes it easier to find a hookup or a relationship while also reducing the number of people that scammers can interact with.
You will need to give some information on what you want out of a relationship: while this doesn't look like it has an obvious effect on your safety as a user, in my experience it helped ward off some fake profiles by showing that you are serious about meeting up in real life.
The need to use a credit card: Ashley madison dating site ensures that people on it are legit by making people use real money to purchase credits in order to gain benefits. While this may seem like a cash grab, the truth is that very few scammers will want to link their PayPal or other payment methods to a hookup site, making it much safer to use.
Excellent customer support system: With lots of people joining the website every day, the developers have made sure that every Ashley Madison profile has several ways to contact the customer support at any time. As a result, hackers and other malicious users have a very hard time infiltrating the website. I will talk more about this system in a second.
2. Ashley Madison customer support
Another important facet of Ashley Madison is its customer support system. There are several ways to reach customer support on ashleymadison.com, all of them aimed towards ease of use.
OFL Top Recommendations based on 100,000+ Survey

"Serious Relationships"
"Discreet Hookups"
"Best Course for Men"
"Quick Flings"
"Normal Hookups"
"Our Quiz"
Furthermore, you can contact the support both via Ashley madison website and by using the mobile app, and they always reply within a few days, and an instant automatic response is also included.
There is also a phone number you can use to contact customer support, but this option may be expensive depending on where you live.
Overall, Ashley Madison has one of the most robust and efficient methods of protecting their customers of any dating website, making it extremely safe to use.
3. Identity protection
Ashley Madison employs elite I.T experts to provide some of the best identity and data protection on the market.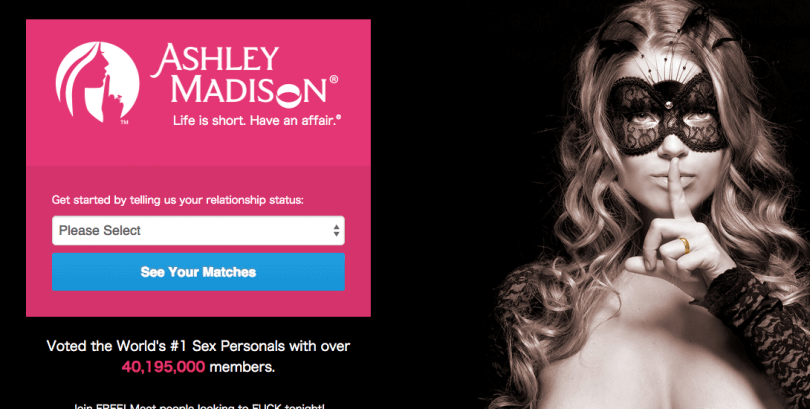 All the data is encrypted and saved in such a way that no scammers can gain access to it, allowing you to use their friend finder and dating service without having to worry about your information leaking out to the public.
In addition to this, Ashley Madison does not sell their users data to third-party companies, something other dating services are known to do. Instead, the app is funded through the credit system, as well as through virtual gifts users can give each other through the system.
4. Scam protection
Ashley Madison's insistence on keeping all the communication before your first meeting with the person you match with inside the app helps you stay protected from scammers.
Many fembots and affiliate scammers will attempt to move your conversation off this hookup site and onto another platform in order to get your information and credit card data.
As a result, refusing to go along with the other side's demands to leave Ashley Madison can help you stay even safer.
3 tips on staying safe on Ashley Madison
Check the identity of people you talk with: While this may seem difficult due to the data protection that the website employs, in reality it is pretty simple. First, ask for their private photos and check if they match their profile picture. Actual married people will rarely have an issue with this, while bots will try to avoid it as much as possible
Don't share your credit card details: Keep your money safe: even if you really like someone and you want to give them something, use gift cards paid via a burner account.
Keep your communication discreet: Avoid sharing any details which may allow the other party to learn of your real identity, address, or anything else before you meet them in person. THis will allow you to stay a lot safer than you would be otherwise.
Conclusion
Though Ashley Madison cost is a little higher than that of most other dating websites due to the need to buy credits to use winks and other features, the bottom line is that the app is much safer than its competitors.
As a result, anyone looking for married dating via an online dating service should check out ashleymadison.com as one of the first, if not the very first choice of an app.
FAQ
1. Is Ashley Madison legit?
Ashley madison is a legitimate dating service that is proven to be safe. As a result, you can share your information with the platform without worrying about it being obtained by any third parties or scammers. Still, you should take care when sharing your information with other users directly.
2. Are Ashley Madison users real?
Nearly all Ashley Madison users are real due to the platform's dedication to banning any bots and scammers that show up, making the app very safe to use.