You've heard a lot about Ashley Madison and read a lot of Ashley Madison reviews, but you're not sure how this dating website works. It is understandable that you don't want to make any mistakes while using this dating website made mostly for married people.
You would like to know how to use this online dating site, how to make a profile, and how to get in touch with people there. Is Ashley Madison too difficult to use and is it completely safe?
Don't worry, I got you covered! I'll teach you how to use Ashley Madison to get your discreet hookup in no time and risk-free. Keep on reading to find out how this dating platform works!
Bonus tip: we have found that you can save a lot on Ashley Madison by signing up on the website (not the app) using this special link.
Also, make sure to check out our full Ashley Madison review here.
How does Ashley Madison work?


You need to follow a few steps to have the best Ashley Madison experience.
1. Signing up
The sign-up process is pretty standard. Besides the standard registration info, you are required to select your marital status and write a greeting message.
It's also a good idea to enter with an email address that isn't composed of your real name or personal info. You can make a special mail for this purpose so you'll get all the mail and updates there.
After you've filled in all the other fields and agreed to the terms and conditions, click on the sign up button and your account will be created.
2. Fees for members
The payment system on Ashley Madison depends on your gender.
While the registration itself is free, there are chargeable fees, depending on you being a male or a female.
If you're a female, the platform is free for you, and if you're a male, you need to pay according to the website credit system.
It may sound unfair, but this is the way to overcome a big discrepancy between the number of female and male users, as there are much more men than women on the platform at the moment.
There are several options and features in this payment system, that include the following:
A) Credits
You need to purchase credits to initiate a conversation. Every message costs 8 credits.
With your first purchase, you get a complementary month of Member Initiated Contact Fee.
This means that you only pay for initial messages. After you receive a reply, all the other messages with that person are free.
OFL Top Recommendations based on 100,000+ Survey

"Serious Relationships"
"Discreet Hookups"
"Best Course for Men"
"Quick Flings"
"Normal Hookups"
"Our Quiz"
This service is free for the first month only, but you need to activate it, and you'll have the option to do so after you buy your credits.
After this, the fee for this service is $29.99/month and is a good option for contacting many different people. However, if you do not want this feature, you can use credits to pay for your messages.
If you plan on contacting many different people, you should purchase a larger amount of credit, as they come with a big discount. The prices are:
$249 for 1000 credits
$149 for 500 credits
$49 for 100 credits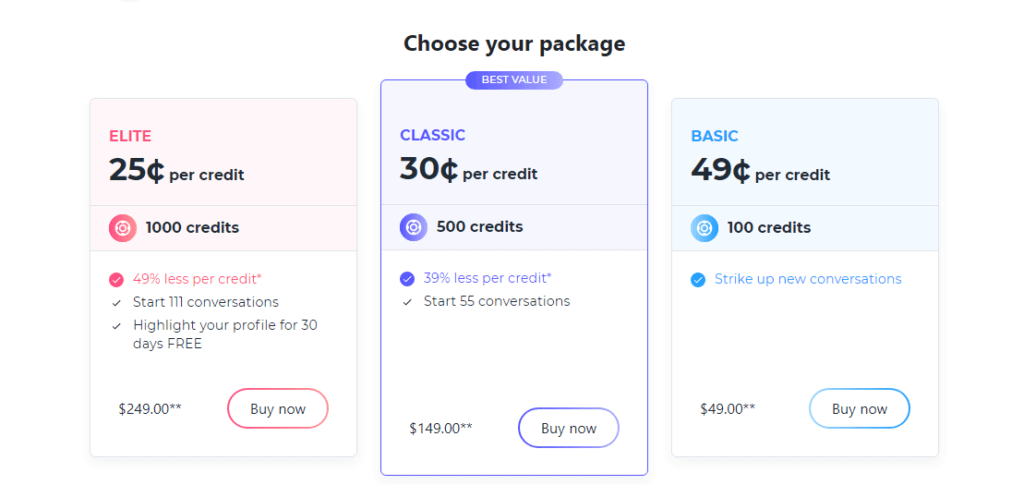 b) Priority man
Also, when you buy an Elite plan, not only that you get the best price per credit, but you also get your profile highlighted for a month, which means that it shows your profile first to the people in your area and this elite service is called "priority man".
There is also a checkbox you can select if you want to top off your credits each month automatically, which means that a selected amount will be deducted from your credit card at the beginning of every month.
c) Mobile access
If you would like to use this dating app on your mobile phone, which you probably do, you need to purchase one-time mobile access which allows you to use this platform on your Android or iOS.
I would recommend it as it's much easier to have your affairs arranged over a mobile phone on a dating app than on a desktop version as your computer is normally either in your house or workplace and is easily accessed by other people. This also comes in handy if you are a traveling man and switch locations often.
Mobile access costs $19.99.
d) Virtual gifts
The site enables you to send virtual gifts. This helps you show potential dates that you like and are interested in them, which again improves your chances of hooking up.
The gifts are also paid in credits, and depending on the gift type they cost 20, 30, and 50 credits each.
You can check your balance at any moment to see how many credits you have left and when you should recharge them.
So, in summary, Ashley Madison costs a significant amount of money, and in comparison to other dating sites is by no means a cheap dating site, so you'll be happy to hear that there is a 30-day free trial so you can give it a try first to see if it's a good fit for you.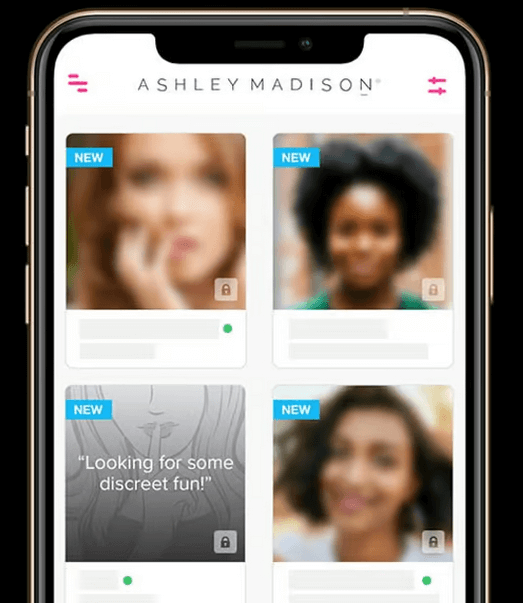 You can pay for credits in multiple ways to ensure your anonymity, and there are different payment methods such as Paypal, gift cards from many well-known retailers, prepaid Visa/ Mastercard, and many other discreet methods besides your credit card.
You can sign up for a free trial here.
3. Make your profile interesting
Now, you've created your account and filled out the basic information, but you should make your profile stand out more and you can do that by selecting "manage profile".
You can do this by adding photos, and if anonymity concerns you, you'll want to post pictures without your face in them, but they can still be pictures that tell more about you, pics from outdoor activities, of your favorite pastimes and also an occasional seminude pic is fine too.
You can also use the "about me" section to write something short and witty which will definitely get you the attention of other users.
4. Break the ice
You've scrolled through many a profile on the site and have found the ones you like.
Be aware that most users, especially female ones, get hundreds of messages daily, so it's important to stand out and grab their attention.
Read about them and see if you have some common interests, as common interests are always a nice conversation starter.
If not, try a funny pickup line, send a meme or a gif that is bound to put a smile on their face, and a reply to your inbox.
Always be polite and respectful, as it is a specific hookup site, but most people appreciate nice behavior and it makes them feel safe around you which will get you that date sooner.
5. Check who's online
To prevent yourself from spending too many credits without getting an answer, it's best to contact people at times when they are available.
Sure, you can write a message anytime, but if the person is not online then, there is a big chance that your message will be overlooked, so it's always better to write when they are online and looking for people to talk to.
You will see a green dot next to someone's profile photo, which means that they are online at the moment.
6. Send private keys
Another great option for those who wish to remain anonymous is the private key option. This enables you to upload photos and albums and to choose who you share them with.
There is an option for automatically sending private keys to people you communicate with, and you can select it or deselect it in your "Profile options".
If you do not wish to share it automatically, you can do it by sending a wink to another user. A wink is an option that sends them a private key and enables them to see your full profile, hidden private photos, and your message.
7. Share your location
While you want to be anonymous, keep in mind that you should share your location so you can get matches from around you, which will save you a lot of time and increase your chances of getting a hookup, as many people have a limited amount of time to meet and are looking for someone near them.
8. Be respectful
Many people make the mistake of thinking that Ashley Madison, as it is a website for affairs, works differently than other dating sites.
While this is true to some extent, don't forget that the people you message are real people with feelings, so keep in mind that while messaging them and you'll increase your chances of scoring there.
Should you make an Ashley Madison profile?
Ashley Madison offers many options and is a specialized hookup site with a very specific user base which makes it different from other online dating services.
If you're still thinking about whether you should create an Ashley Madison account or not, there are some things worth considering:
1. Safety and anonymity
There was some controversy in the past regarding the site, as Ashley Madison was at the center of a scandal when hackers attacked the page and a data breach occurred.
Millions of messages and accounts of Ashley Madison members were made public, and also they were caused by having multiple female bots, but now both have been taken care of.
Ashley Madison has worked hard to put that negative image behind them to make their support team always at your service and to make a place bot free. However, you can find many Ashley Madison reviews and decide for yourself.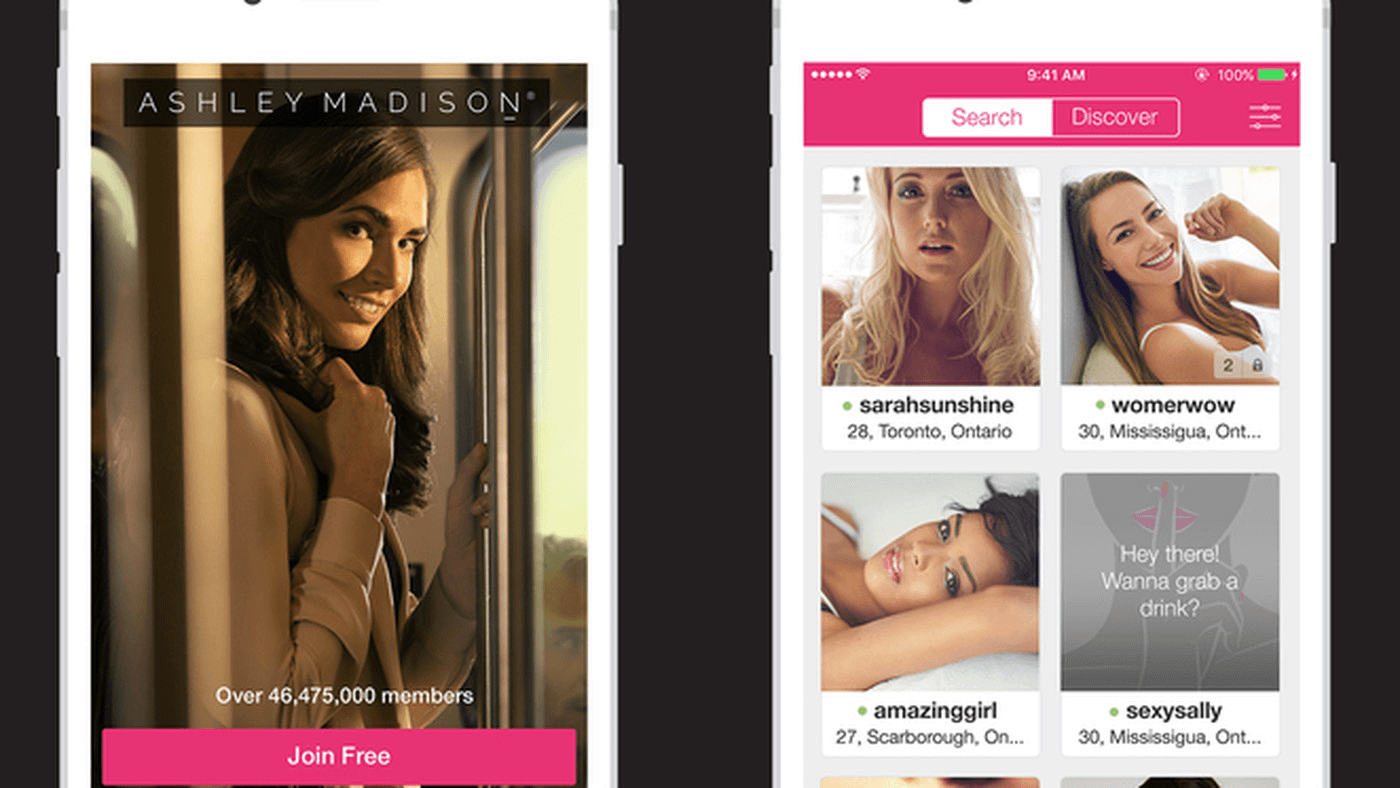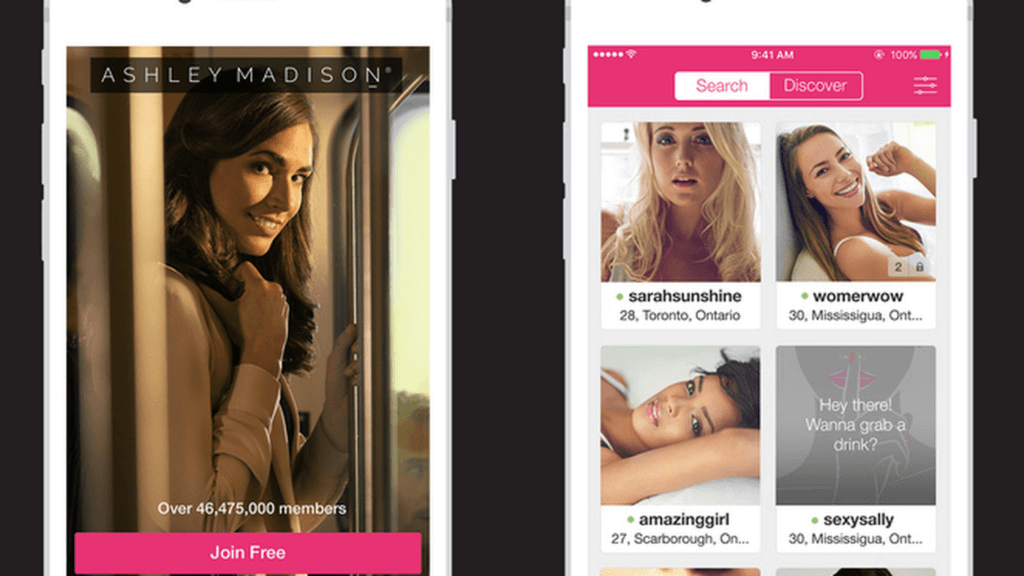 2. Beware of the scammers
As if having extramarital affairs isn't stressful in and of itself, there is also always a threat of scammers trying to scam you by using fake profiles and trying to get your money.
This is also a problem that happens on classic online dating sites and you should always be careful and not send any money or gifts before meeting someone in person.
However, the percentage of scammer profiles is much lower than on any other site, keep that in mind!
3. You can easily find what you are looking for
One great thing about Ashley Madison is the fact that it offers a variety of options so you can find your matches in no time.
Users are required to put their info, their height, weight, relationship status, profile picture, and lots of other personal details which are important when looking for the right person.
This helps you to save precious time on finding a perfect partner with the same desires and expectations as you and is very useful when you have a limited amount of time to go through all the potential matches.
4. It's easier than meeting people in real life
When you are married or in a committed relationship, you don't have much time or opportunities to meet new people and spend time with them and get to know them. Even if you do, it's pretty risky as your partner may not condone that type of behavior.
Ashley Madison users are all there for pretty much the same reason, so it's easy, hassle-free, and private.
People who use the Ashley Madison app know what they are in for so no unpleasant surprises there.
5. Life is short
If you are drawn to something and feel like you should do it, then go for it. You will always have memories and it's good to cross your boundaries from time to time because it makes you feel alive.
In the end, we regret more the things we didn't do than those we did.
And as Ashley Madison's motto says: "Life is short. Have an affair."
FAQ
1. Is Ashley Madison easy to use?
Ashley Madison is a website that offers many different options but it's also really easy to use and to reach people and message them. On a scale from 1 to 10, it's probably 9 by its easiness of use.
2. How do you start a conversation on Ashley Madison?
You have the option to send an initial message, and it's pretty much like starting a new conversation on any other platform. Be polite, imaginative, and fun and you'll get matches in no time.
3. How much does it cost to send a message on Ashley Madison?
To send a message on Ashley Madison you have to have credits, and one message costs 8 credits. You always need to pay for the initial message, but if you pay Member Initiated Contact Fee you only pay for the first message and all others are free. Member Initiated Contact Fee is $29.99/month.