Nowadays, dating sites are rarely completely free, and the extramarital affairs platform Ashley Madison cost is no different than that.
If you've been wondering whether taking out your credit card to purchase credits and spend money on something like this is worth it and how much it even costs, then you've come to the right place.
Here, you will find everything you need to know about costs for Ashley Madison users, so let's get right in!
You will learn:
The pricing policy
How to pay
The cost of monthly plans
Bonus tip: we have found that you can save a lot on Ashley Madison by signing up on the website (not the app) using this special link.
Also, make sure to check out our full Ashley Madison review here.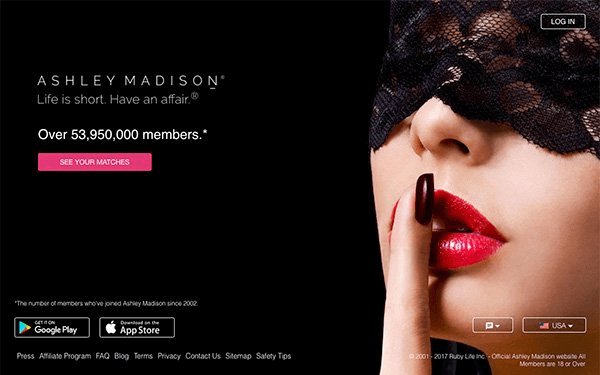 What Is The Pricing Policy On Ashley Madison
Most dating sites and apps have some kind of a system when it comes to their pricing policy, and it usually boils down to monthly subscriptions, but here, it's a bit different.
The first important thing to know is those female users don't need to pay anything in order to use the features of this site, but male users have to get Ashley Madison credits to be able to use this dating website.
They can make profiles for free, but if you are a man, then you have to buy credits to be able to send messages on this hookup site.
So, compared to most dating apps and sites, Ashley Madison is different because they have a credit system and not a subscription model.
Female Ashley Madison members are able to send free messages, but after the sign-up process, men need to get credits for both sending the first message and for answering something that a woman sent them.
Credits are bought in bundles, so how much credits cost depends on which one you choose to go for.
That's mostly everything that you need to know about the general pricing policy and what is free and what is not on this adult friend finder site.
How Much Is Ashley Madison A Month
Making an Ashley Madison account doesn't cost anything, which is the case with most online dating sites.
However, since Ashley Madison offers credits and not a monthly subscription, it's hard to tell how much it can cost on a monthly basis.
The amount you're going to spend to keep your Ashley Madison profile active during a month depends completely on the number of credits you buy and what you do during that month.
As I've already said, these credits are bought in bundles, so let's see how much that costs, so you can figure out how much of an expense this would be for you.
OFL Top Recommendations based on 100,000+ Survey

"Serious Relationships"
"Discreet Hookups"
"Best Course for Men"
"Quick Flings"
"Normal Hookups"
"Our Quiz"
Basic bundle: 100 credits for $49
Classic bundle: 500 credits for $149
Elite bundle: 1000 credits for $249
When you send a message for the first time, as well as when you read a message that someone has sent you, you will be charged 5 credits.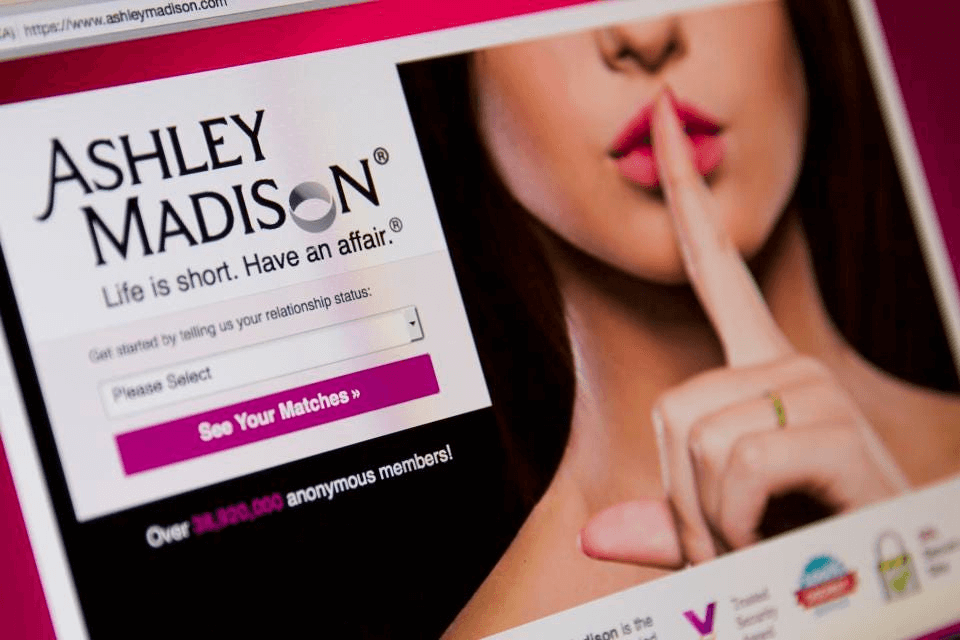 Then, when the chatting starts, it's priced by the hour.
The first hour costs 50 credits, then the number of credits that you get charged by the hour gets lower, so the second hour will cost 30 credits, and another one is 20 credits.
Another thing that an active user can send to female members is virtual gifts, and these will cost between 20 and 50 credits.
Finally, AshleyMadison.com's user base has another feature on which they can spend their money and credits.
There is a feature called Member Initiated Contact, and that is a feature that is free for the first month, and then it costs $29.99 per month.
Once this feature is purchased, you won't have to spend your credits on sending and replying to messages you get on the site and Ashley Madison app.
With all of that in mind, you can figure out how much this will cost you and is Ashley Madison worth it when it comes to your needs.
How To Pay For Ashley Madison
New members of this dating service have a few options when it comes to payment methods for everything and purchasing credits.
As expected, people can pay with all major credit cards and PayPal, and when it comes to gifts, these can be redeemed discreetly.
And overall, when you purchase credits, this is billed completely anonymously and discreetly, so married people don't have anything to worry about.
What Is Ashley Madison Premium And How Does It Work
When you make a profile on Ashley Madison and only pay for credits, you are a Standard member; however, there is also a premium version of this dating site, and if you decide to go for that, it will contribute additionally to the cost.
When you are a Premium member, your experience will be maximized, and elite plans like this one are usually the best for people who have a complicated marital status and want to ensure that they won't be found.
Also, one of the features that are included in the Premium version is the Travelling Man feature, which will allow you to send a message to people who are living in an area that you are traveling to a few days before you arrive.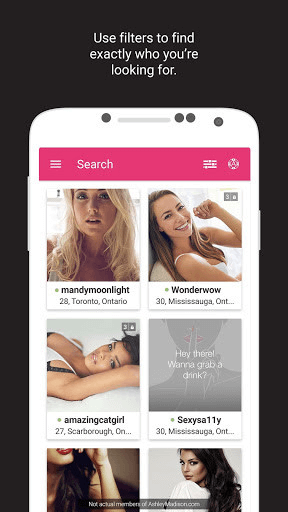 With this feature, you also can get an Affair Guarantee Package that actually gives you a refund if you don't find a partner during 3 months of using Ashley Madison.
If you are on this website specifically because you are planning on having an affair and you are married, then getting all of the offered features will be worth it.
This ensures not only that you will find what you're looking for but that you also stay hidden.
It's important to add that this website is also worth it for people who are in non-monogamous relationships and, of course, women since women don't have to get credits.
Not only that, but women are also very well protected from creepers and receiving a scam, so it's worth it in that regard, too.
Conclusion
How much you will spend on Ashley Madison completely depends on what exactly you plan to do once you start talking to people.
As there is no set subscription, and with the credits, you will pay however much you use the features, this isn't something that can be calculated upfront.
However, since this is a website for a niche dating category, all of the expenses usually end up being worth it.
And don't forget, if you are a woman, everything on this website will be free to use for you!
FAQ
1. Is Ashley Madison worth the price?
If you are interested in the niche dating category, including extramarital affairs, no matter if you are in a marriage looking for an affair, or would want to date someone who is married, then going for something that's specialized is definitely worth it.
Also, as you buy only the amount of credits you need, there are not many chances for overspending.
2. Can you use Ashley Madison without paying?
If you are a woman, then everything on this website is free to use for you, so in that sense, yes, you can use Ashley Madison without paying.
On the other hand, if you are a man, everything you do on this site needs to be paid for, and the only thing that you can do without that is to just browse a bit.
3. How many credits do you need for Ashley Madison?
The amount of credits you will need completely depends on what your activities are.
If you only plan on messaging and not doing so with many users, you probably won't need a lot of credits, especially if you become a Priority Man and make a real-life connection.