Having fun with hookups and extramarital affairs can come to an end – for some temporarily, for others permanently.
While many popular dating sites will allow you to simply remove your account, Ashley Madison has the option to both deactivate your account for a while but also to delete it and all the data completely.
If you would like to know more about how to delete a profile and say goodbye to this dating website for good, here's how you can do it in a just few simple and easy steps.
Bonus tip: we have found that you can save a lot on Ashley Madison by signing up on the website (not the app) using this special link.
Also, make sure to check out our full Ashley Madison review here.
How to Delete Ashley Madison Account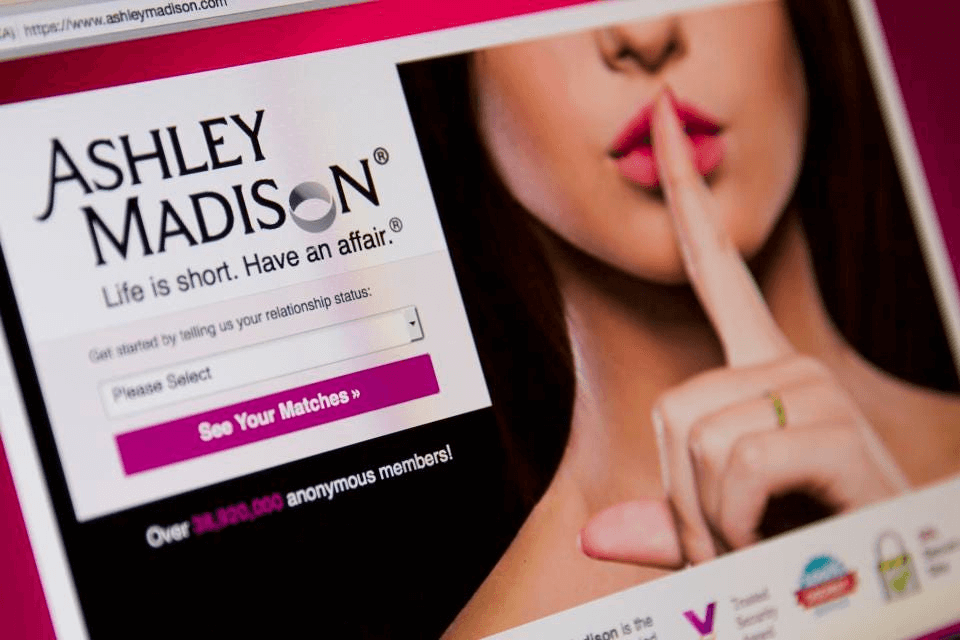 There are a few quick and simple steps to end your Ashley Madison subscription and remove your account from the dating pool, whether it's for a short period of time or a full deletion.
Firstly you should tap on the three horizontal lines in the upper-left corner.
Here you will be able to see a short menu, so you can now go ahead and tap on the 'Account Settings' button, where you can generally manage profile data.
The 'Account Settings' button is located directly under the button 'Viewed Me'.
Now you will tap on the 'Account' button.
Once you have tapped on the 'Account' button, you will see a somewhat lengthy menu, and here you should simply scroll down to the end of the page.
At the very end of the page, you will notice two possible options, and you can choose one based on your needs and preferences at the moment.
These steps can be applied both on Android and iPhone devices.
a) Deactivate Account
Deactivating your account temporarily is a great point to start from. You can opt for this one if you simply want to take a break from social media in general or feel overwhelmed by the app at any time.
There are a few things you should know and what to expect from this option.
As this is a temporary removal, you will always be able to log in to your account again and feel rejoin and continue your experience with Ashley Madison.
You will not be visible in the search results of other users, and they will not be able to find you in any way if you go with this option; it will be restored, though, if you reactivate your account.
Your profile will not be visible on the site at all; aside from connected users not being able to find you, new users will not be able to discover you either.
Although users will not be able to find you in the search bar or any other place on the site, all of your pre-existing conversations will be saved and still visible to other users.
This option, in general, allows you to simply put everything on hold.
All of your data will be saved, and you can return at any time without the risk of losing any of your previous conversations and connections.
b) Delete Account
And if you are looking for a complete profile removal from this dating platform and have made up your mind about leaving the app for good, the Delete account option is most definitely for you.
If you're curious about what happens after account deletion, here are a few things you should keep in mind before proceeding with this option.
You will not be able to continue where you left off, as all of your data will be removed for good, and you will have to create a completely new account.
You will not be visible in the search results made by other users, and they will not be able to find you if you go through this; you will, in this case, not be able to restore this as your account will be removed in its entirety.
No old connections and new users will be able to discover you at all.
This option will result in the complete removal of your mailboxes – winks, unused credits as well as the subscription service will all be removed.
The general site usage history from the creation account will be removed, as well as all personally identifiable information about the user – strictly personal data such as phone number, credit card, and home address.
Remove Your Data
Something you could do before going for the second option of deleting your account is to make sure you manually remove all of your data before saying farewell to your account.
Even the most popular dating services, like Tinder and Badu, can be the subject of cyber-attacks from hackers.
Better safe than sorry.
Remove all your data while you are still able to access your account, and then delete it.
OFL Top Recommendations based on 100,000+ Survey

"Serious Relationships"
"Discreet Hookups"
"Best Course for Men"
"Quick Flings"
"Normal Hookups"
"Our Quiz"
Try to remove all of your existing pictures, and then proceed with deleting anything that is in your bio.
All of the info you have provided manually in the app can be removed manually as well.
Each user's data holds a lot of value, and it's simply better to remove everything and keep things clean on your side, so even in the slightest possibility of a data breach – there is nothing that can be used against you at any point.
Try Another App
If the reason you are leaving Ashley Madison is no longer being curious about hookups and cheating, and you needing a break or have something else in mind – that's totally fine.
If you didn't really enjoy Ashley Madison and would like to explore some other apps, here's a special recommendation.
You can check out our site, which is an amazing place where you can find love based on science.
If you feel like you're done with the flings and hookups, check out this amazing website and complete your compatibility quiz today and get one step closer to having your dreams fulfilled.
Conclusion
Dating sites can be too much sometimes, and it's ok to say farewell, regardless if it is a temporary goodbye or for good.
Ashley Madison gives you a choice to pick between a temporary deactivation or a complete deletion of your profile on this dating app.
Even if you decide to proceed with the latter option, you can create a new profile at any moment in the future or explore some other dating apps and find what you are looking for.
FAQ
1. Is Ashley Madison for cheaters?
Yes. Both married men and women choose to join Ashley Madison because life is too short, and you should have fun. Join and meet real people who have found joy in having a hookup or extramarital long-term affairs.
2. Can I reactivate Ashley Madison account?
Yes, you can. If you have previously deactivated your account, you can rejoin by simply logging in. It's simple as that. However, if you have deleted your account, you will not be able to rejoin, as all of your data has been deleted in its entirety.
3. Should I delete photos on Ashley Madison before I delete it?
Yes, you should. All of your uploads, data, and personal info – if possible, take the time to remove it before a complete removal of your account on https://www.ashleymadison.com.