Like any other dating site or app, Ashley Madison has its own pricing policy, and their credit system might not seem straightforward to you.
You've come to the right place!
Down below, you will find the answers to all of the questions and dilemmas you might have regarding this hookup site for extramarital affairs and Ashley Madison Credits, so let's get right into it.
You will learn:
OFL exclusive offers - Check all of them

"Serious Relationships"
"Discreet Hookups"
"Best Course"
"Quick Flings"
"Normal Hookups"
"Our Quiz"
What's the pricing policy on Ashley Madison
How to get credits and is there a way to get them for free
What can you use your credits for
Bonus tip: we have found that you can save a lot on Ashley Madison by signing up on the website (not the app) using this special link.
Also, make sure to check out our full Ashley Madison review here.
What Is The Pricing Policy On Ashley Madison
Like any other Ashley Madison review will tell you, in order to get the most out of this site, you will have to pay for some upgrades.
OFL exclusive offers - Check all of them

"Serious Relationships"
"Discreet Hookups"
"Best Course"
"Quick Flings"
"Normal Hookups"
"Our Quiz"
While that might be a downside, the good news is that there aren't any reoccurring subscriptions, and you will only be paying for the things you intend to use.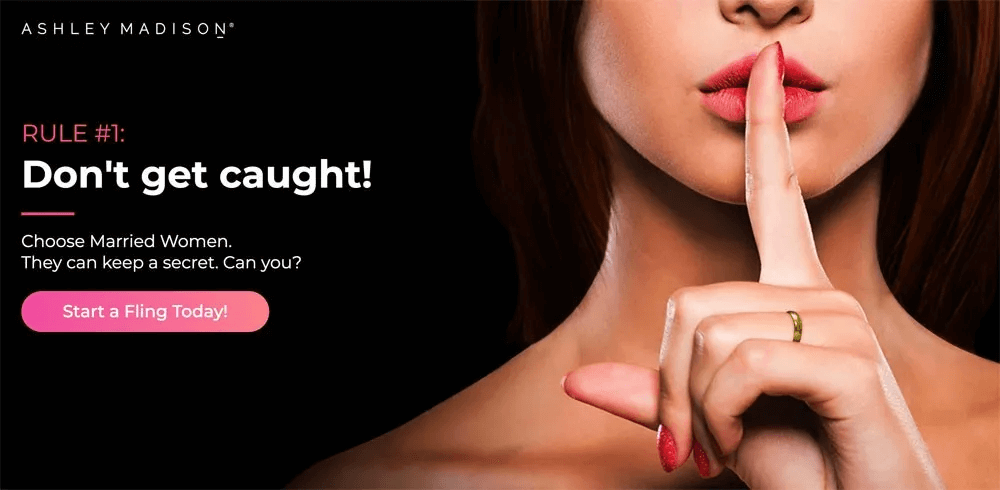 All Ashley Madison users who are women can use every one of the features for free and won't need to spend money on anything, but it's a different story when it comes to men.
If you are a man, you will need to pay in order to be able to send messages to other users, but a woman is free to start a conversation with whomever she wants. This is one of the main reasons why you really must work on making your profile as enticing as possible.
But, even though this seems like it would make things much harder, you will be glad to know that many women are using this dating service who will be willing to send the free message first.
If you have a good profile picture for your dating apps, you will have a high chance of becoming a priority man for someone.
What Are Ashley Madison Credits
While a lot of apps and sites use subscription models, AshleyMadison.com has gone the other way, so the answer to the question of how much does Ashley Madison cost is not really simple, as it depends on how many credits you want to use.
If you are a man and you want to do more than just browse through the users and wait for someone to send the first message (which you shouldn't do), then you will need to purchase credits that can then be used for contacting other female users.
Credits are essentially this platform's currency, and each interaction that male users can make costs a certain amount of credits.
One thing you should remember about these dating website credits is that their prices can vary depending on what region you live in.
Also, there can be changes as well as sales and promotions that can further change the exact numbers, so not all Ashley Madison members might have the same prices for credits.
Can You Get Credits On Ashley Madison For Free
While Ashley Madison offers everything for free to women, anything that relates to male member-initiated contact costs, so there really isn't anything like free credits available on the website.
However, there are some ways to cut costs and not spend as much.
For example, there is the Member Initiated Contact fee, that's also called the MIC fee.
In the signup process, you will be asked whether you want to sign up for this feature after you've gone through everything and bought your credits.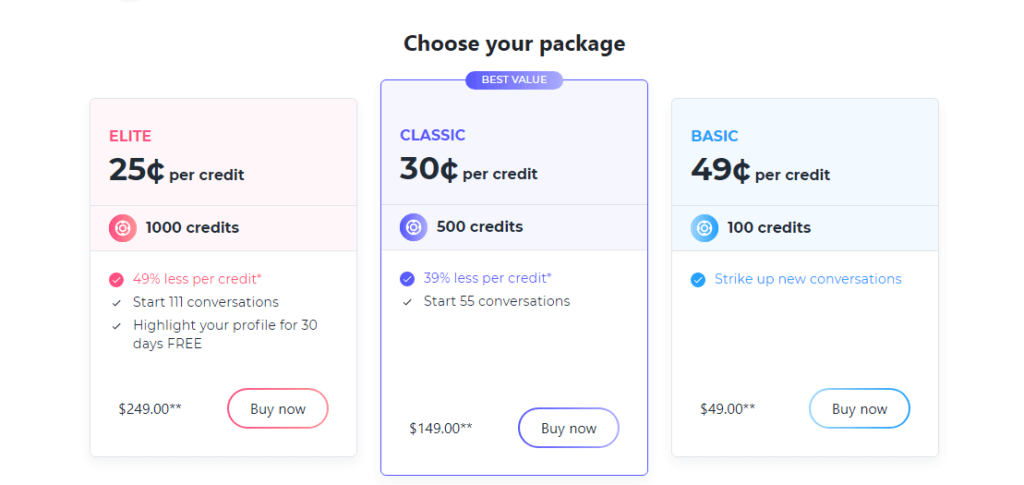 If you choose to do it, you won't need to spend your credits to reply after someone has messaged you.
With this feature on, you will be using credits only when you want to send a message for the first time to female members.
This feature is especially useful if you are an active user and aren't really on other online dating sites besides this one, so if this user base of married people is something that is enticing to you, you should know how to make the most of it. This is the main way to do that since there are no free options for men on this adult friend finder.
The MIC fee is available to use without any costs for one month, and after that, it costs $29.99 monthly.
So, depending on what your ideas and plans are, as well as how you stand with your finances, it might differ how you view this credit cost.
How To Use And Buy Credits
Once you become an official user of this site and sign yourself up for it, you will be sent to its home screen, and on there, there is a big button that says BUY CREDITS.
As you can guess, this is the button that you will need to click on in order to get yourself some credits.
The credits are sold in bulk, and there are three main plans that you can choose from:
Basic plan – you get 100 credits for $59, making one credit cost $0.59
Classic plan – you get 500 credits for $169, making one credit cost $0.34; this is also their most popular plan
Elite plan – you get 1000 credits for $289, making one credit cost $0.29
Besides that, this last Elite plan includes some other benefits, too.
Firstly, you get access to the Premium version of the site, which includes the ability to chat completely free for 24 hours, as well as a status called Priority Man.
With this status, you get to have your name and profile appear higher in search results, so you get way increased chances of being found by someone who's interested in you.
One thing that happens after you've signed up for this and given them your personal details is that the site will ask you to set up an automatic renewal of your credits each month.
Since there's no way to know in advance how each month will go for you and does Ashley Madison work for you at all, I would advise against signing up for this scheme.
So, now that you have your credits, you're probably wondering how you should go about using them.
As you probably know by now, each interaction has its own price for male users.
To send a message but also to open a message that has been sent to you, you will have to spend 5 credits.
Other credit prices depend on what you're doing and how much time you spend in interaction with that one specific person.
So, when you have a live chat that lasts for an hour with one user, you will be charged 50 credits.
The second hour of the live chat will take off additional 30 credits, and after the third hour, you will lose another 20 credits.
On this website, there is also something called virtual gifts, and these are most often used to catch the attention of specific women you're interested in.
There is a variety of these gifts to choose from, and prices are usually ranging between 20, 30, and 50 credits.
These prices, credits, and the overall pricing policy is the main reason why when you get on this site, you should mainly be working on scheduling a real-life meeting as soon as possible.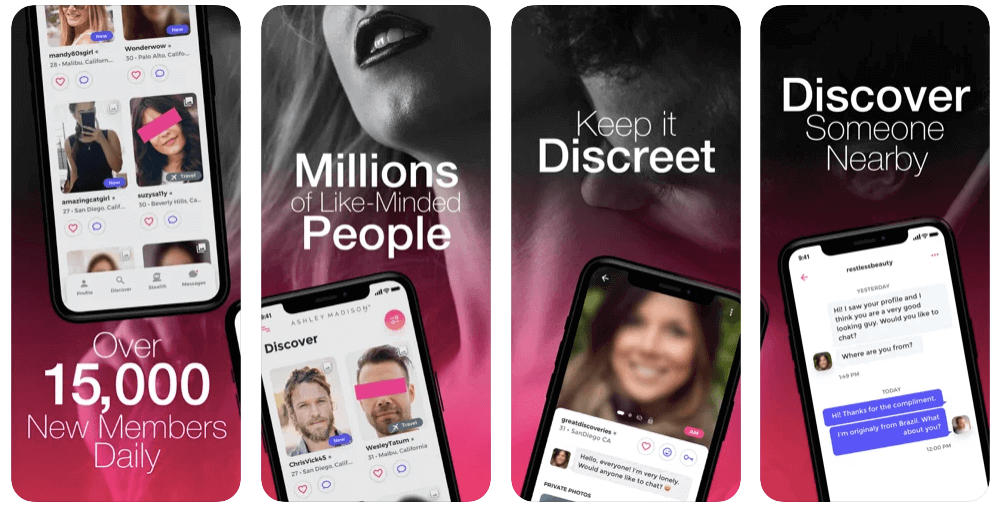 Of course, don't rush into anything because of the nature of the website and the general caution regarding scammers, whether it's a money scam for new members who are not as experienced or just simply catfishing situations.
But beyond that, the most financially efficient way to go about this site is to work on making these connections something that moves on to real life soon.
Conclusion
As Ashley Madison is a website for a particular niche of dating, their credit system is mostly considered worth it because it gets you in touch with like-minded people.
Overall, the system itself is pretty straightforward, and after a few tries, you will surely be able to navigate what makes sense for you and what you're able to invest in.
FAQ
1. How many credits is Ashley Madison per message?
To send a message to a woman on Ashley Madison, you will need to spend 5 credits.
Also, in order to reply to a message that a woman has sent you, you will also need to spend 5 credits.
2. Do you need credits to message Ashley Madison?
If you are a man who's using Ashley Madison, you will need to have some credits in hand to be able to message a female user.
To send the first message or reply to a message, you will be charged 5 credits per message.
3. Do credits expire on Ashley Madison?
The credit system on Ashley Madison works as a wallet, so the credits you have will be there until you decide to spend them; so no, there isn't a due date set on them, and they won't expire.