As you are used to, we are here yet again with another fantastic article that will reveal everything you need to know about how to flirt on Bumble.
If you are not that experienced with dating apps and don't know what the right way to act and flirt on online dating platforms is, then we have got you covered!
In this article, we will cover things like:
Is your dating app giving you the best chance for success?
Make sure to take our online dating site/app quiz to find out.
It's a fact that people who follow our dating site suggestions have on average 2 extra dates per month.
When Do You Send A Bumble First Message?
Even though most people tend to struggle with finding the right opening lines for Bumble, there are plenty of Bumble newbies who have no idea when is the right moment to send the first message or initiate the contact.
Since women are the only people with a dating profile who can send the first message and make the first move on the app, they often tend to dwell on whether they should break the ice and send it or not.
If you are a girl who has come across this article while she was searching for a valuable piece of advice, I would suggest you just send that message because there is no better first impression than being confident that you can make the dreams of this man come true.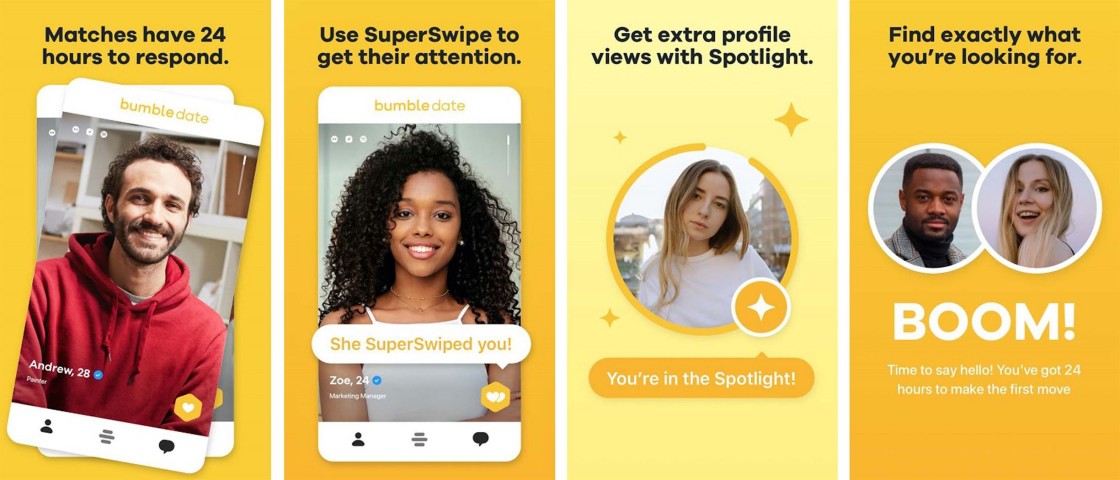 In case this man has chosen to swipe right on you, then he definitely believes you could be a good match for him in real life too, and there is no reason why you wouldn't come up with a little icebreaker that will sweep him off his feet,
If you are a man, all you can do is wait since this woman realizes you are the best option for her on this matchmaking platform and until she decides to reach out to you.
The flirtation will begin when she decides, but in the meantime, make sure you spark her attention and become a desirable man on this dating app.
What Are Best Opening Lines On Bumble?
Most men struggle a lot to come up with the best openers on Bumble, and they often spend hours or even days looking for cute first messages on Bumble or funny Bumble openers that will work well on any woman.
You can find thousands of funny opening lines for Bumble online, and it seems like all of them have been working quite well, especially if you have already impressed this woman with your personality and you have managed to make her accept the first date quite fast.
What your preferred Bumble opener will also depend on the type of relationship you are looking for, so in case you are here just to find a casual hookup (like BeNaughty or Ashley Madison), you will definitely stick with a cute first message on Bumble that will impress any woman.
In case you are the type of man that is looking for a serious long-term relationship (like eHarmony or Tinder), then you will probably be coming up with good openers for Bumble by yourself, and you will probably come up with a new one for every single woman you meet on the app.
However, we have decided to make this whole process a bit easier for you and provide you with access to some Bumble opening lines that seem to be working quite well and that have helped plenty of people connect with their next partner.
These are some of the good opening lines for Bumble you can use on everyone:
I guess this is where I need to drop a cheesy line, so here is nothing…
A dating expert has told me you are the right one, babe
My phone has died, it needs your phone number in order to start working again
Are you sure your mom didn't name you Summer? Because you are so hot.
I can make you one less lonely girl.
This may be my first time on a dating app, but if you go out with me, it can also be the last…
I would like to sit ruminating about life with you over dinner
Let's skip the small talk; tell me, what makes your heart beat fast?
What kind of lettuce is your favorite?
If we were in 1998, you would have a HotGirl account
Do you like raisins? And do you want to go on a date?
Did Roos and Rachel ever break up?
These are some of the things you can use in a Bumble and Tinder conversation, but not really in real life.
However, it can provide you with massive success on dating apps like this, and you will see some of these pickup lines being recommended by a famous dating coach quite frequently.
OFL Top Recommendations based on 100,000+ Survey

"Serious Relationships"
"Discreet Hookups"
"Best Course for Men"
"Quick Flings"
"Normal Hookups"
"Our Quiz"
Many people don't feel comfortable talking this way on dating sites, but the best Bumble lines are always the ones that sound a bit crazy and will actually shock the person the first time they read it.
These are the best Bumble openers you can use all the time, and these are also the best Bumble openers to use on guys because they will feel familiar with this sense of humor way more.
Whatever your choice may be, if you lack inspiration or imagination, these are definitely good Bumble openers that can help you a lot on the app.
What Are Bumble Starters You Should Avoid?
The Bumble starters that you need to avoid while using the app are also the things and topics you would avoid IRL.
If there is a convo you wouldn't feel comfortable leading in real life, you shouldn't be doing it on Bumble either, especially if you are just getting to meet the person and don't know what vibes and opinions they may have in real life.
You can start the conversation by making a comment about one of their profile pictures or by responding to something from their bio, as long as it is not related to religion, their job, or education.
Even if you decide to hit them up with a message related to this, make sure it isn't offensive or can't be misunderstood by the other side.
Also, these are the things you need to avoid when the two of you meet up because if you ignored something while you were chatting online, you should ignore it in real life, too, until this person mentions it.
What Are The Best Bumble Responses?
The best opening lines for Bumble are something you will be able to find everywhere, but if you are looking for the best Bumble response, things can get a lot harder.
Many people need hours to come up with the right response because they don't know what the right thing or the answer that will impress the other side is.
Whenever you are dealing with a problem like this one, I would recommend you to stay true to yourself and your character and respond in a way that is authentic to you and your personality.
You can even have a LOL moment and respond to them with a joke which will always leave a great impression.
Since their chat options are various, you can also reply with a pic or a reaction gif, and emojis can always come as a helpful tool.
Many people underestimate the power of these small things, but they can really completely revamp the whole chatting experience and make conversation starters on Bumble a lot less stressful.
What To Say On Bumble To Initiate A Video Chat?
If you have already been chatting with someone for a while and you believe that the two of you could be a real match in real life too, you will definitely propose to go on a first date.
However, if you are still not sure who the person behind the profile is, how your conversation would go on in real life and are you even talking to a real user, you can propose a video chat or Facetime to them.
Bumble has recently added the option of video chats to the app, and in case you want to make sure you are dealing with a real and right person, maybe you could propose this before you decide to go on a date.
It can also help you realize what the way this person is acting in real life is and how easy it will be for the two of you to keep the conversation going.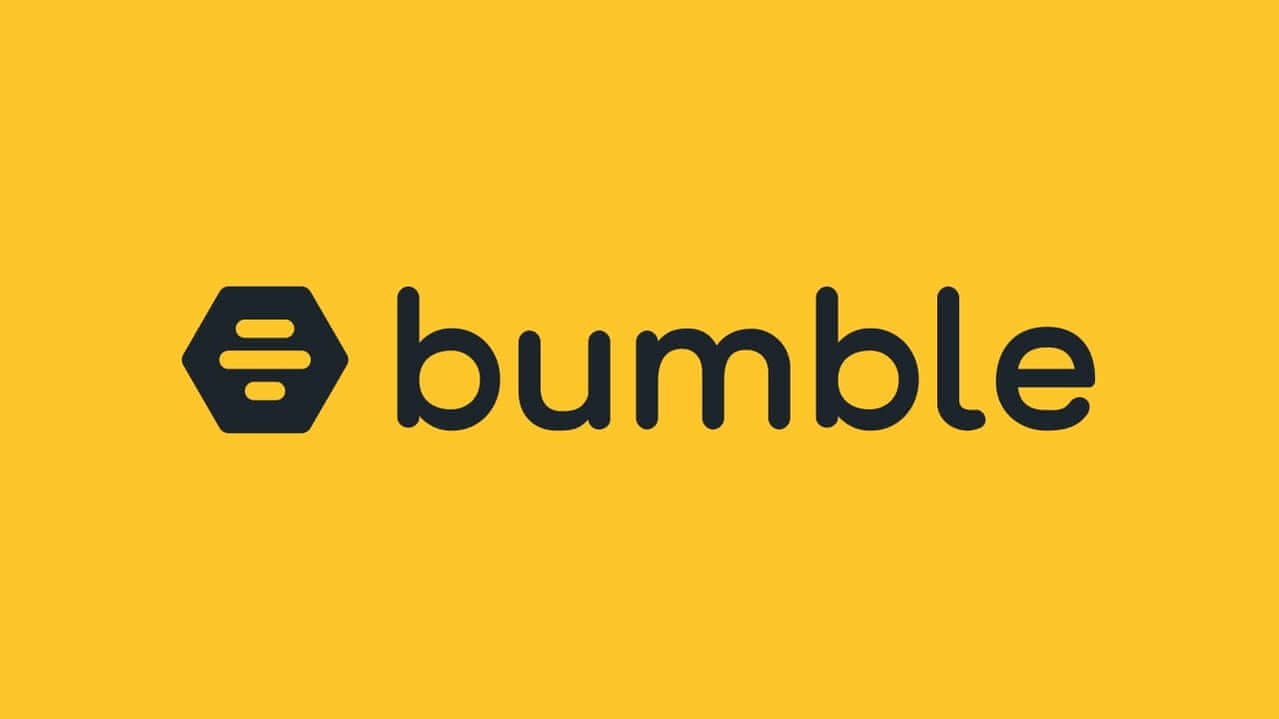 I know most people feel afraid of this feature, but if you realize that it will only make your dating experience better, I believe you will be able to gain a lot from it.
For that reason, if you have been chatting for a while, don't be shy and make sure to propose that video call to them!