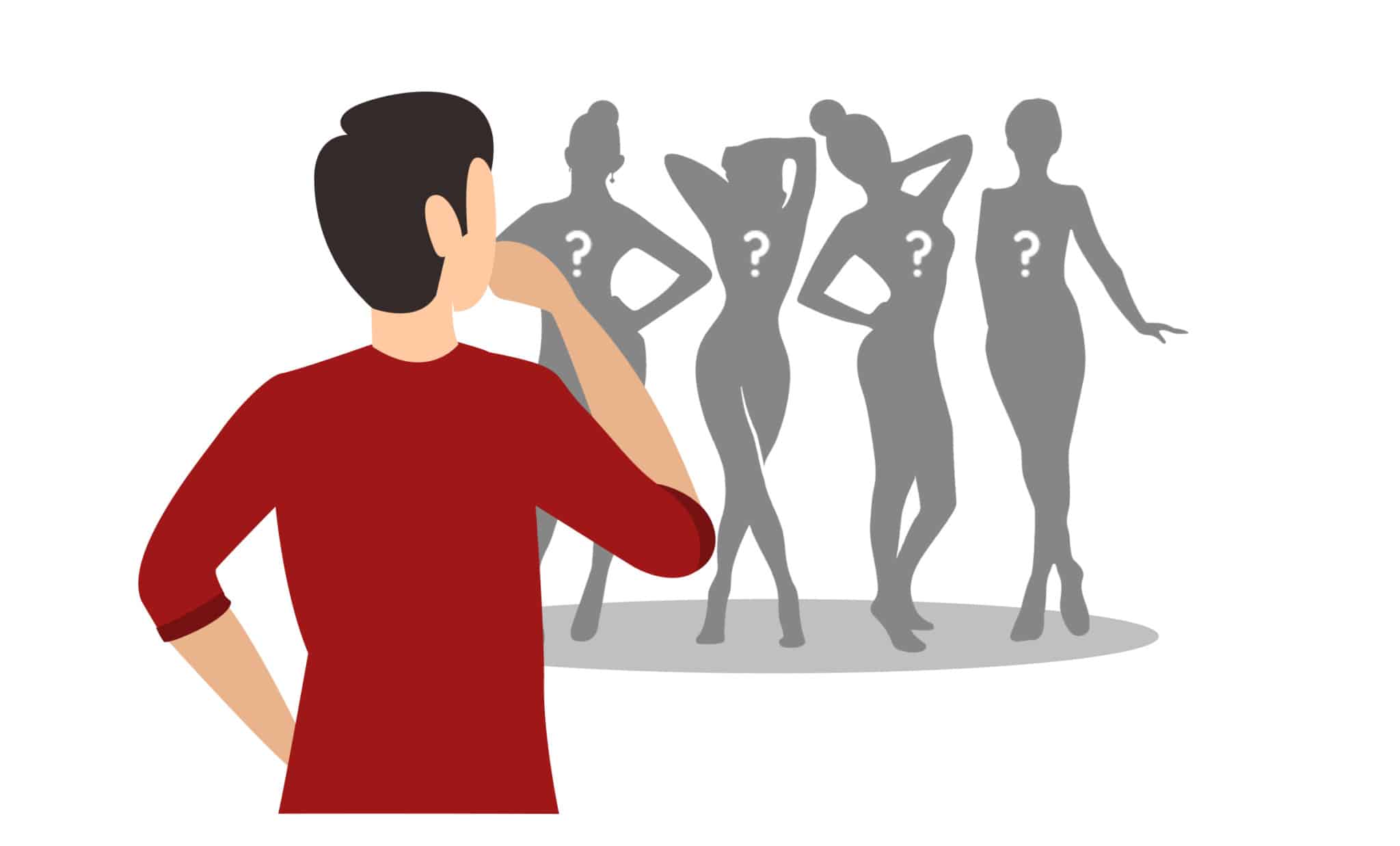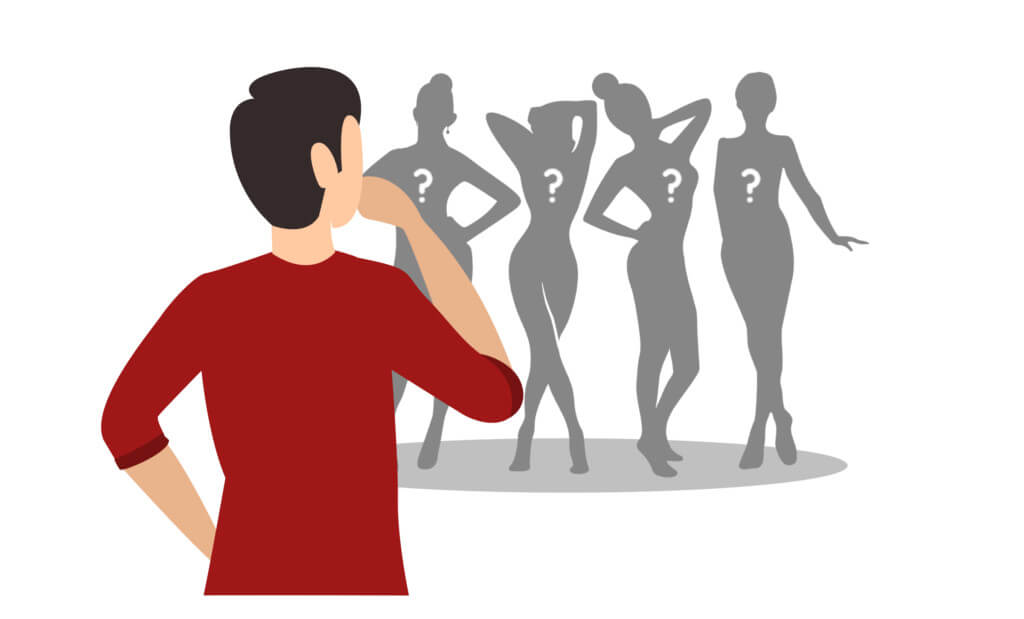 Hey guys and welcome to our article on how to meet women!
In today's world, meeting the right woman at the right place and time can be very tricky, so in this guide, we'll help you understand:
Let's begin!
OFL Top Recommendations based on 100,000+ Survey

"Serious Relationships"
"Discreet Hookups"
"Best Course for Men"
"Quick Flings"
"Normal Hookups"
"Our Quiz"
Is your dating app giving you the best chance for success?
Make sure to take our online dating site/app quiz to find out.
It's a fact that people who follow our dating site suggestions have on average 2 extra dates per month.
How to Meet Women in Video Form
Audio (podcast) form for those of you on the go
How to Meet Women (A Woman's Perspective) in Video Form
Audio (podcast) form for those of you on the go
The best places to meet women
In their never-ending quest to find the perfect girlfriend, men are always on the lookout for the best places to meet women, our researchers believe.
Sometimes meeting women can appear to be more challenging than scheduling a meeting with the President of the United States of America.
Bars have often been a staple place that men go to with the hopes of meeting a single woman.
But even he knows that choosing a bar as a meeting place is a long shot because he has no clue whether or not they will have anything more than choice of drinks in common.
Heck, the man runs the risk of being used as someone to provide her with drinks for the night.
Fortunately, women are everywhere, all around you, all of the time, all you need to do is to open up your eyes and take a close look around you like the best places to meet women might be closer than you think.
Here we've done our research and will share some great places to meet women and also give you guys out there some tips on meeting women.
Some other articles you may find interesting our romantic evening ideas, online dating profile tips, and best first date ideas.
Is The Meeting Point Important?
Whereas it is important for you not to restrict yourself to a particular place to meet a woman whether offline or online, the key to a successful outcome is to be prepared to act on your instinct when you meet the "ONE" as it will help you avoid missing out on a lifetime opportunity.
A meetup could really be sparked from anywhere; a dating app online, social media, a coffee shop, or a dog park – it doesn't really matter where you meet people.
This is perhaps one of the easiest places to meet an attractive woman, provided that you make the right moves.
Think about it; you have a great (and real) excuse to be near her; for example, you're waiting on an available machine.
One of the main benefits of meeting a woman at the gym is that you will instantly know that she is as into being fit and healthy as you are.
Meeting like-minded people who double as beautiful women at a yoga class or a fitness class is rather quite attainable.
Bonuses are that you are both hot and sweaty, and the endorphins are on a high from working out.
Making your move at this time is well quite appropriate; however, a word to the wise: wait until she has completed her workout session as she will certainly not enjoy being interrupted during her run on the treadmill.
Our expert advice to you, guys, please avoid commenting on her body parts because you just watched her working her glutes.
Additionally, you're in a gym, and you will be sweaty, we get it, and we understand that this is perfectly normal, but please wipe off the excess sweat.
A little glisten is fine, but a river flowing from your face is not.
You may have heard that one of the best places to meet women is in the grocery store.
This is true, and quite honestly, this makes perfect sense because it is the women that do most of the grocery shopping.
Also, aside from there being an abundance of women in the grocery store, there is equally an abundance of things to talk about.
For instance, you could strike up a conversation by asking her a simple question such as: "do you know where I can find the kidney beans?".
Now what is great about using the grocery store as a place to meet women is that different supermarkets attract different types of women.
You have the budget chains, the large chains, and of course the organic/natural indie stores, so there's no shortage of where to meet single women.
If you've got a clear idea of the type of woman you would like to meet, simply hone in on that type and visit the right store.
For instance, a woman who shops at a Whole Foods store is typically more health-conscious and successful enough (or resourceful enough) to afford healthier foods.
Additionally, it doesn't hurt to have some knowledge of foods or recipes to increase your chances of walking away with her number.
This is one of the best tips for meeting women.
Do you have a laundromat in your building or do you need to drag your laundry down the street?
Whichever scenario applies to you doesn't matter as laundromats are great places for meeting girls.
For starters, you have at least 30 minutes to wash a load of clothes and about 45 minutes of drying time.
Since you both have to wait for your laundry to be complete why not find something to talk about?
If she is friendly enough, you will either be leaving with her number or leaving with a new friend.
Be sure to communicate properly, and perhaps flirt a little bit too.
There is a reason why volunteering will always be a part of any meeting women advice column or article – that's because it is and it works.
Fact: more women engage in voluntary activities than men.
We found that most women will also like (or at the very least appreciate) a man who cares about doing something to make the world that we live in a better place.
Men who volunteer can show off their caring side while remaining masculine.
Volunteering also has the same "aww" effect on women that babies and puppies have.
You need not protest or form picket lines or start an AIDS awareness campaign to volunteer as volunteering can include activities such as walking the dogs at your local animal shelter, helping to build a home for a family in need, cleaning up a local park or beach or even volunteering at a local soup kitchen.
Just get out there and find your passion, you never know who you might meet along the way.
From experience, this is more of a cool way to meet women while engaging in something fun or something that you always wanted to do.
Joining a team allows you to work out without actually working out, engage in a fun activity that takes you back to your youthful days, and of course meet local women who are also interested in the same type of sporting activity that you are.
Also, if recreational sports are your thing, you may want to register with a co-ed sports club while cautiously looking for a woman to date in the process.
During our intensive research on this topic, we discovered that some women fake an interest in sports to attract men.
However, if you find a woman who is actively involved in the team that you are playing for, then you have started on the right foot by finding someone with similar interests.
An additional bonus is that neither you nor your lady of interest needs to feel pressured as you will already be in an inviting environment.
Just like joining a team, this is also a great way for single men to hone their social skills and meet women while engaging in something that you either love or always wanted to do.
There are, of course, some classes that might have more women than men, such as a cooking class, but just about any class will present a great opportunity to meet local girls and connect.
Now that we've talked a bit about where to meet high-quality women in person, let's turn our searchlight to meeting women online.
These days meeting women online is made simple with the vast amounts of websites dedicated to bringing compatible people together.
Sites such as eHarmony, Match.com, ChristianMingle.com, and JDate do there best to bring individuals that have shared goals, religion, interests, etc. together.
Some of these sites boast of being the best places to find a wife or a partner for a long-term relationship.
Others like Tinder, Bumble, and Ashley Madison are mostly referred to as hookup sites, but since there are many different online dating sites out there, you will need to first clearly define the type of woman that you are interested in before creating your killer online dating profile.
Of course, it is not comfortable meeting women online either; however, we have put together a few guides to help you along the way such as profile creation, try sending that first message, and even tips for that first date.
It is much easier to meet women online nowadays.
We'll advise you at this point to get out of your comfort zone and explore what dating experiences await you in the online world.
Some websites pride themselves on matching couples together within six months and many of them eventually get married.
All you need to do as a member is to build a profile that is explicit enough to tell who you are what you want in a partner.
As much as you want to be explicit on your profile, there are things to avoid on your profile too to keep your inbox full, not to scare women away.
Fashion a username that soothes your personality and try to ask women out and be patient.
If you love to date older women, click here.
Try Introduction Agencies
If you're shy about putting yourself out there, be it in person or online, to meet someone, then perhaps it is time to consider using the services of an introduction agency.
These agencies do all the work for you to make sure that the person that they connect you with is someone that you will be compatible with and someone also interested in meeting you.
The good thing about introduction agencies is that many websites offer this service, so you need not create an online profile then hire an outside agency.
However, you must be ready to cough out some extra bucks since their services come at a premium.
Yes, this tried and true how to meet women method does work.
Think about it, who knows you better than your close friends and family members?
Perhaps your friend just got a new co-worker that he thinks would be perfect for you or your cousin introducing you to his single friend in his apartment complex.
Just ask your friends to recommend someone and see what happens.
Most people made to their significant other through friends and family.
We strongly recommend this approach if you're too shy or not sure where or how to meet a nice woman.
If all the people introduced to you do not suit your taste, check out this article to know what to do.
First to note is that this one can be tricky, but it can also present the perfect opportunity to meet that special someone.
The benefit of using the workplace to meet someone is that there is a greater possibility of shared interests.
You also have an environment to communicate with her through working on projects or work committees.
If you plan on considering this as a viable option, please be prepared that if something goes wrong that you may face office gossip or worse.
Additionally, you must ensure that the women that you are interested in are also interested in you as the last thing you need is to be accused of sexual harassment.
Now that you have seen this list of potential places to meet eligible women you might be thinking that finding a girlfriend is easier than you previously thought, and it certainly is.
If you are still wondering how to find a girlfriend or how to meet girls, then allow us to share an unusual place to meet someone special.
Pay Attention At a Line – Any Line
Yes a line, any line is a good place too meet a woman.
Think about it; when you're in line chances are you're bored or irritated and can't wait for your turn.
The same goes for that attractive lady standing right in front (or behind) you.
Strike up a conversation with the woman that interests you; you never know what it will lead to.
At the very least you might end up passing the time talking, making your stay in the line less frustrating.
Pay Attention to the World Around You
One of the wackiest places we heard of someone meeting a woman is in traffic.
The story goes that a man was stuck in traffic and looked into the car beside him.
In the back seat, he saw a lovely woman that caught his attention.
So what did he do?
He got out of his car, went over to the women in the other car, introduced himself to the woman that interested him and got her number.
They ended up together.
Daily, look around you, as you never know when you might meet that special someone.
It could be anywhere.
Prepare Yourself the Right Way
Now we could stop here and send you along your merry way of meeting someone; however, we feel that merely telling you how to meet women or how to find a girlfriend is not enough.
In addition to meeting that particular person you also need to be prepared to meet her, and a part of that preparation process is presenting yourself well.
The Look
We have all heard the saying "never judge a book by its cover," but how many of us follow that saying?
The reality is that first impressions count, and that first impression will most likely come from the way you look.
Essentially you want to look your best.
Now let's not confuse looking good with wearing expensive clothing or clothes that don't represent you or make you comfortable, as doing this is only creating a false representation of you.
What we are saying here is to pay attention to your grooming.
Make sure that your hair is combed correctly, that your clothes fit well, and make sure that your breath smells good.
Act the Part
Try your best to be the type of man that a woman wants to meet and talk to.
Be a gentleman.
Essentially it is in your best interest to use small opportunities to show her that you are a gentleman.
For instance, if you notice that she is struggling to reach that item high up on the supermarket shelf, offer to get it for her.
Kindness from a perfect stranger is sure to catch her eye and make your job of initiating conversation easier.
Just remember to help without expecting anything in return.
Look Approachable
This is just plain common sense.
The more approachable you are, the greater your chances of success.
No matter how much of a gentleman you are, if the woman feels that you are not approachable, she will not give you the time of day.
Smiling is a perfect way to look inviting and approachable.
Oh and don't forget confidence, as women love a confident man.
Read also: How To Start Dating Again – 7 Crucial things to know In 2019
Look Her in the Eyes
Okay so this should go without saying, but we feel that it must be said.
Men always look a woman in the eye when speaking to her.
Avoid the urge to stare at their chests, and yes women know when you are looking at them or their chests.
Oh, and please remember her name, yes it is a small detail, but to a woman, it means a lot.
Don't be Nervous
Sure we all get nervous when we are meeting someone new that we want to establish a deeper-than-friendship connection with, but your best chances of success here will rest in your ability to remain calm, cool and collected.
If you feel worthy of her attention she will be able to tell and reciprocate the feeling; however, if you feel unworthy, then she will well not show you any attention.
Connect with Her
Once you have started a conversation with her, do your best to establish a connection.
Now don't just start telling her how much you love dogs when you really can't stand them; however, if she mentions that she loves hiking and you also happen to love hiking then focus on that and engage in conversations that genuinely show her your interest.
Being able to connect is the best way when it comes to how to meet women.
Know When to End the Conversation
Okay, so we understand that this sounds counter-productive to the whole objective of meeting that potential special someone.
However, prolonging the conversation can make you appear desperate or like you are up to no good which makes this one of the best how to meet women advice that we can give you.
After talking for a while politely end the conversation while opening up the floor for it to continue at another time.
Saying something such as "it was nice talking to you about volunteering at the soup kitchen, but I must get back to work. If you don't get mad, I would love to continue this conversation at another time".
You can then ask her for her number and proceed to establish a connection further.
The methodology we employed for this article on how to meet women and the best places to do so was to carefully study and analyze several places where single women can be accessed and coming to a conclusion.
Our evaluation and final selection were based on factors such as:
the place of meeting,
the type of meeting (in-person or online), and
the reason for meeting with these women.
Frequently Asked Questions
Conclusion on the best places to meet women
Now that you've all that you need on where is the best place to meet a good woman, we believe you're ready to give it a shot.
By no means is meeting a woman an easy process; however, with some luck and the above-mentioned tips, you will find that meeting that special person is easier than it seems.
We hope this article on how to meet women was helpful!
You might also like some of our other articles such as the best dating websites for men, the best overall dating websites in our opinion as well as some comparison articles such as eHarmony vs Match, Zoosk vs Pof, Zoosk vs Match and Match vs OkCupid.
If you choose to go on dating websites to find love, don't go blindly, check out our incredible guide on how to create an awesome online dating profile.