Bumble is really one of the dating apps that has managed to gather a loyal audience even though it didn't seem to be that original and unique at first.
This online dating platform may resemble Tinder in many different things, including the swiping feature, but in general, it is very popular among people because it has plenty of specific features.
However, if you want to get several potential matches and be able to swipe left and right on other people's profiles, you will definitely need to learn how to use the Swipe on Bumble.
For that reason, we have gathered everything you need to know about:
OFL Top Recommendations based on 100,000+ Survey

"Serious Relationships"
"Discreet Hookups"
"Best Course for Men"
"Quick Flings"
"Normal Hookups"
"Our Quiz"
Is your dating app giving you the best chance for success?
Make sure to take our online dating site/app quiz to find out.
It's a fact that people who follow our dating site suggestions have on average 2 extra dates per month.
How Does Bumble Swiping Feature Works?
The swiping feature on the Bumble app is basically the same as the swiping feature that has been popularized by Tinder.
When you like someone, you will swipe right on their Bumble profile, and they will receive notification that you have shown interest in them.
However, if you don't like someone and you don't want them to continue appearing on your homepage, you will simply swipe left and ignore them.
Don't worry, because Bumble never sends a notification to someone that you swiped left on them, and there is no way they can find that out.
No matter who was the first one to swipe right on your profiles, the one who will make the first move is always the woman, and this is one of the things Bumble is known for.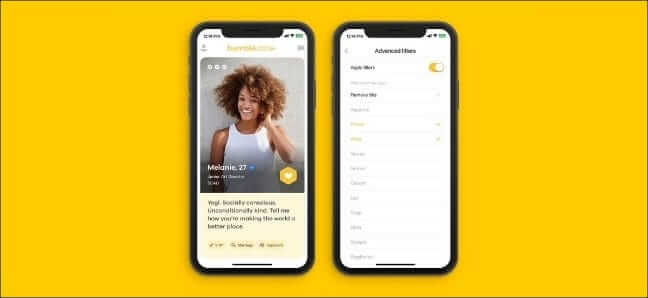 The swiping feature works the same way both on Bumble Bff and Bumble Bizz, and the Bumble algorithm will always make sure to keep the people you have swiped left on out of your homepage for good.
In this niche part of the Bumble app, females are not the ones who initiate the conversation and make the first move, so anyone can send the first message.
You don't need to have Bumble coins or a Bumble premium membership in order to be able to swipe on someone because this is a basic feature available to all Bumble users.
However, if you want to get access to Bumble's super swipe feature, you will need to invest some money into it and pay one buck per super swipe.
Plenty of people who don't want to get the premium feature but want to get more super likes and matches on the platform choose this option, which I believe can be quite a good decision if you are not doing well on the app.
Can I See Who Swiped Me Right On Bumble?
Yes, even if you are not a premium member, you will be able to see all the people who have swiped right on your profile and who want to match with you.
These things work almost the same on all dating platforms, including Tinder, Hinge, and even old-school dating platforms like OkCupid.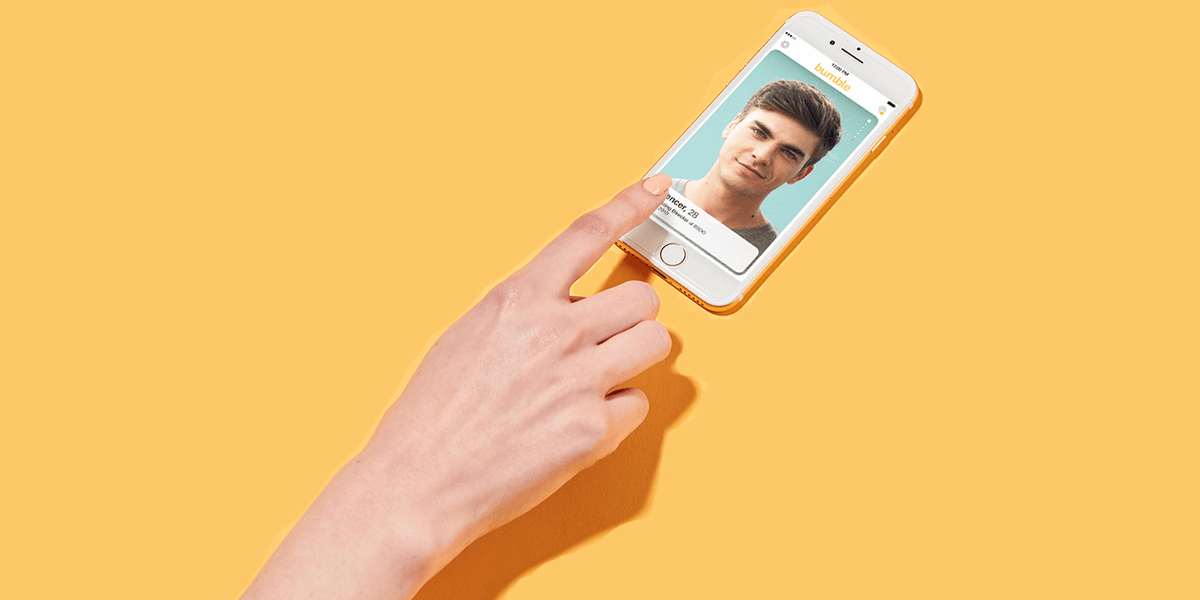 You will not be able to see who made the left swipe when they came across your profile which I believe is a good thing.
OFL Top Recommendations based on 100,000+ Survey

"Serious Relationships"
"Discreet Hookups"
"Best Course for Men"
"Quick Flings"
"Normal Hookups"
"Our Quiz"
You don't need to have a paid feature in order to see who swiped you right because you will receive a Bumble notification for every swipe and Bumble date you may have.
Can You Undo A Swipe On Bumble?
Unfortunately, there is still no option that would allow you to undo a swipe on Bumble, and there is no way you can go back in time and unmatch someone.
For that reason, I would recommend you to always look at someone's profile carefully, read their profile bio, examine their profile photos and everything that is uploaded because once it is done, you can't undo this action.
There is an option to rematch with someone you have swiped left on ages ago, but there is no way to undo it, even if you didn't reach your swipe limit for the day.
How Long Do Bumble Swipes Last?
Bumble swipes last for 24 hours, and after this time has expired, you will not be able to see profiles of people who swiped right on you.
However, if you are a premium member or have Bumble boost activated for some time, you will be able to backtrack and see your expired matches too.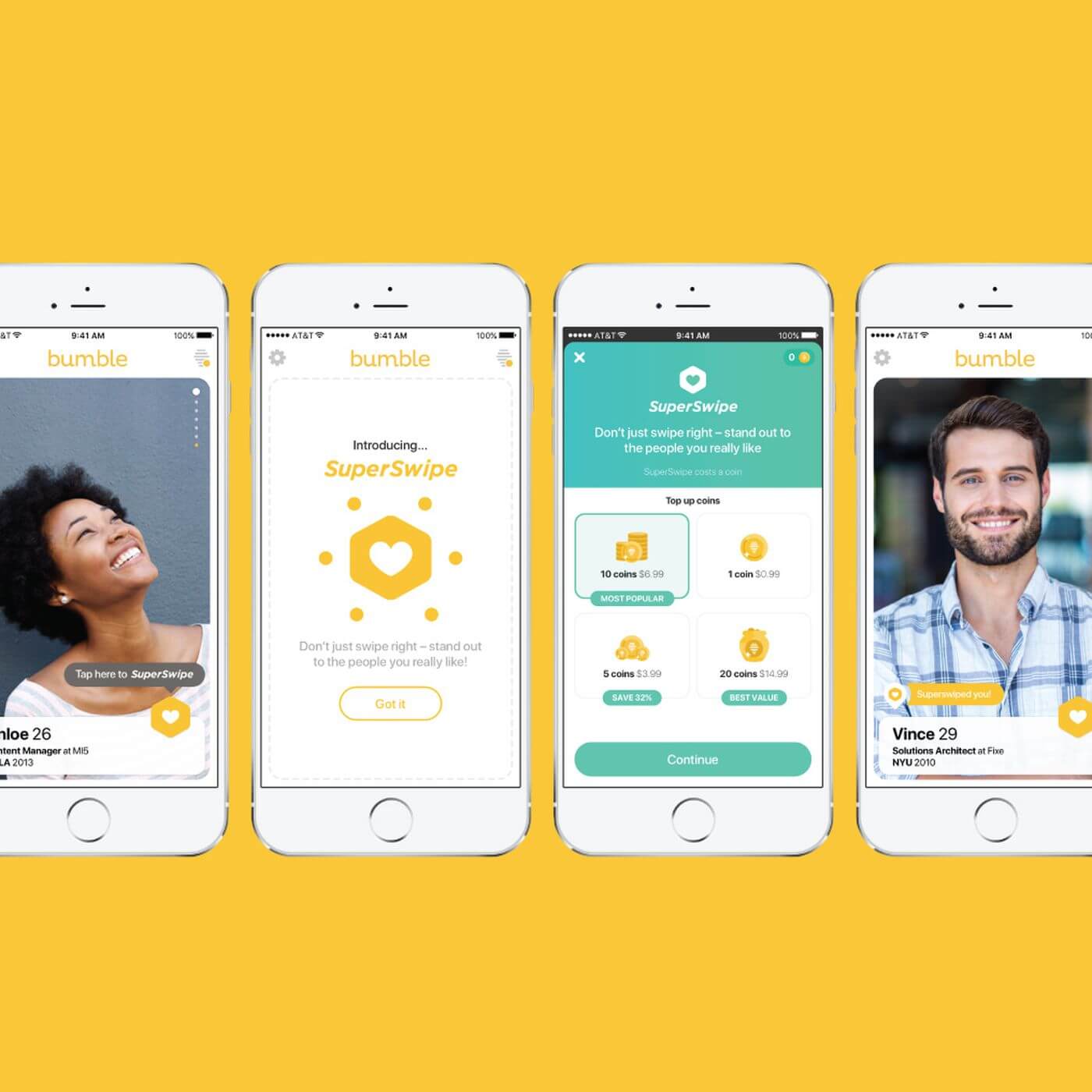 This way, you will see some people who have liked you but maybe didn't seem interesting at first glance or were looking for hookups (like BeNaughty or Ashley Madison) while you were up for serious relationships (like eHarmony or Tinder).
In general, this is definitely a great feature, and if you ever think of getting a premium or boost membership, I believe you should get it just for this reason.