The Hud App is one of the biggest online dating apps in the world that offers you little excitement and much more.
It is a dating app specialized for online hookup dating (like BeNaughty or Ashley Madison), and there are no commitments or long-term relationships (like Tinder or eHarmony).
So, if you are ready to reveal your wildest side to the world, you can start it by continuing to read this Hud App review and learn more about this hookup app.
We'll take a look at:
OFL Top Recommendations based on 100,000+ Survey

"Serious Relationships"
"Discreet Hookups"
"Best Course for Men"
"Quick Flings"
"Normal Hookups"
"Our Quiz"
Is your dating app giving you the best chance for success?
Make sure to take our online dating site/app quiz to find out.
It's a fact that people who follow our dating site suggestions have on average 2 extra dates per month.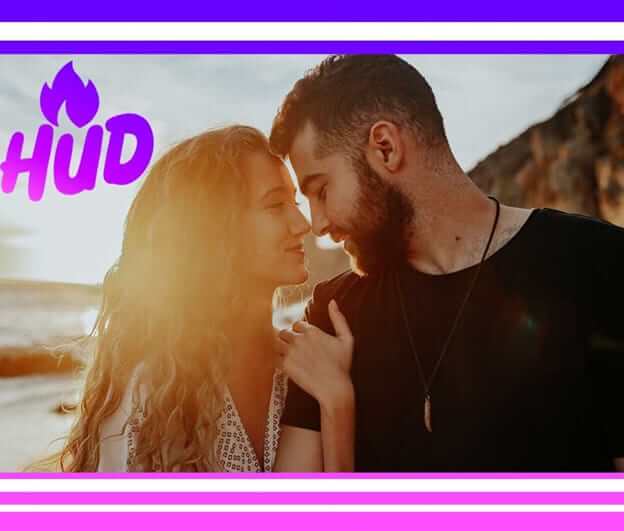 Effectiveness – 3/5
Features – 3/5
Ease-of-use – 3/5
Price – 3/5
Overall Rating – 3/5
Easy to use
Large active member community
LGBTQ community
Many interesting features
Who is it for/ Demographic make up
The Hud App online dating app appeared in 2015 for the first time. The app was made in Auckland, in New Zealand, but it has quickly spread all over the world.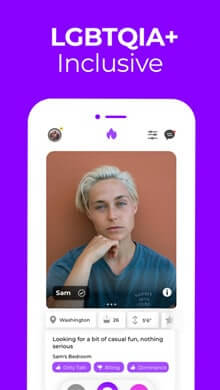 The app is available in twenty-two different languages, and you can use it in more than a hundred and fifty countries.
Most members are registered in the States, and the app is the most popular among the male population.
There are more than seven million users, and most members are between 25 and 35 years old.
All those who are looking for a sexual adventure, a hook app without commitment, casual hookups, and those who aren't definitely looking for a serious relationship are welcomed.
You can find many people who are of different sexual orientations, LGBTQ community, pansexual members, and even open-mind couples who want to spice up their boring bedtime routine.
There are people of all nations, religions, and ages. However, the site is the most visited by the younger population.
OFL Top Recommendations based on 100,000+ Survey

"Serious Relationships"
"Discreet Hookups"
"Best Course for Men"
"Quick Flings"
"Normal Hookups"
"Our Quiz"
Hud App Design and Functionality
Its design is made in a way that confirms that you are on the right casual hook-ups dating app. Its design is modern, strong, and unique.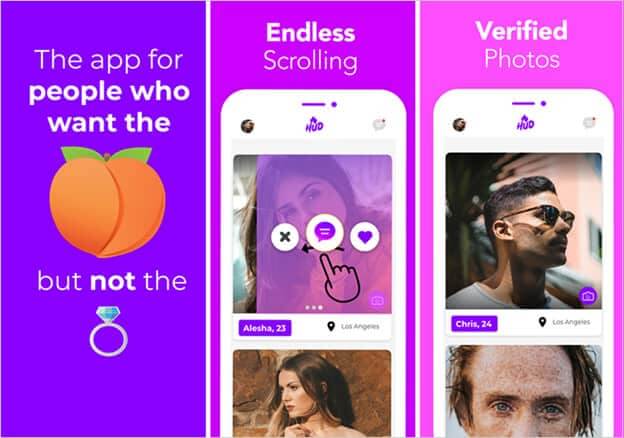 Colors are wild, so there is no surprise why so many young people like using the app.
Many features are very easy to use. The app even has its hook-up dating blog that you can visit at any time.
The Hud App safety is also guaranteed because the app immediately reports and blocks all kinds of suspicious activities.
Hud App mobile casual dating app
The Hud App was specially designed for mobile devices. There is a website, but it usually serves to invite people to start using its mobile app.
The mobile app is free to download for all iOS and Android users. You can find the app in the Apple Store or Google Play Store.
The app installation from iTunes is the fastest way to start using this hookup dating app.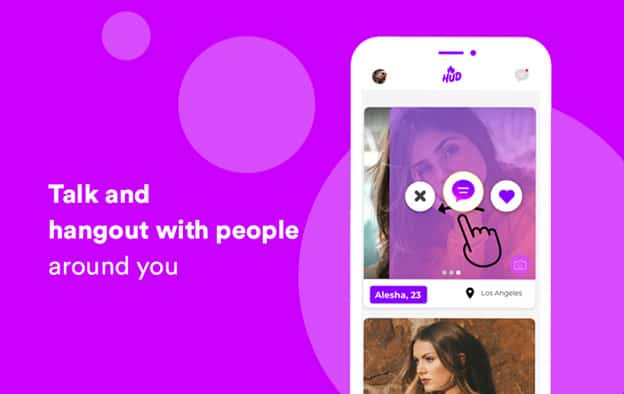 If you want to register to Hud App on your iPhone, three different ways can help you with that.
The first step is to download the app from iTunes. The registration process is free and can last less than a few minutes.
You can sign up using your Apple ID, your social media profile, like your Facebook account, or your mobile phone number.
Using the Hud App on Android devices is similar to using it on iOS devices.
After downloading the app, you can sign up with your Facebook account or with your mobile number.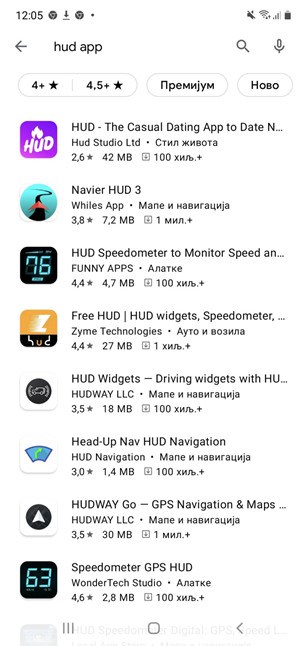 However, if you don't have a Facebook account and you want to register with your mobile number, the sign-up process will last a little bit longer than usual.
It is sometimes even impossible to do the registration process using your phone number because the app can show an error during the registration process.
After downloading the Hud App from the app store, as we've already explained in the section above, the registration process is a piece of cake.
The app offers you the option to use its services during the seven days trial period.
If we compare the Hud App with other online dating sites, it is similar to Tinder's online dating site because of many of Tinder's interesting features that you can use, such as swiping is.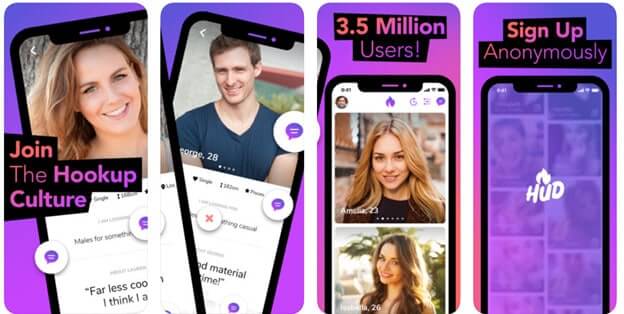 But, if we compare the Hud App based on its members' structure and its matchmaking algorithm, it is very similar to Ashley Madison's online dating site.
Ashley Madison is one of the leaders online dating sites well-known as an affair dating site without limits where there is no place for shame.
How to become a member of Hud App?
You can join the app in less than a few minutes adding basic information such as gender, location, date of birth, and interests.
The next step is to choose under what circumstances you would like to be registered, as a single member or as a couple.
When you enter this online dating app, you have to accept the free trial period that the app offers you. After the free trial confirmation, you have to link your Apple ID, or you have to link your credit card if you are using the app from an Android device.
The last but not the least important step is creating your profile account.
Before arranging your profile, there are several things you have to know when you want to create a great Hud App profile. Continue reading, and find more about them in the section below.
The Hud App offers you many different things while creating your perfect matchmaking profiles.
However, you should be careful while creating one because it can be easily blocked if you do not follow these rules.
Once the Hud App blocked your profile, you will never be able to open a new one again.
Actions that are forbidden on the Hud App:
Looking for some money
Minor users
Scammers
All kinds of explicit contents
Promoting cam sites like Snapchat or a similar one
Using the Hud App in the country of the list
How to create a Hud App profile?
After the signing up process, it's time to start creating your Hud App profile.
You can choose to create your anonymous profile, or you can decide for creating a profile that will be visible to everyone.
In that way, you can stop the rumors among the other members about fake profiles and other stuff that can block your account.
Profile as any other profile isn't too detailed. There is some basic information that other members can see and start chatting with you.
You can create your own Hud avatar or you can post a real-life picture.
When you post a profile picture, pay attention to these significant things.
You should post a picture where your face is clear and visible. Pictures where faces aren't focused and where are people with you aren't allowed to post. Photo verification is necessary.
Plus, you can't make any contacts with other members if you don't post your profile photo. You can just see the list of other members who visit your profile. They can like it or dislike it.
When a member likes your profile and you like it back, it means that you are automatically matched, and you can start your unlimited messaging with each other.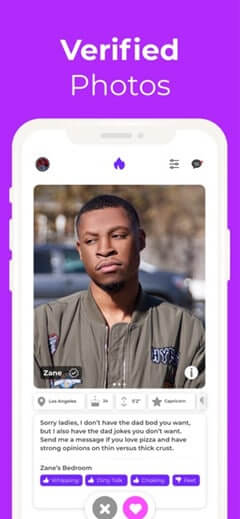 Becoming a Hud member gives you many facilities that you can use to find your perfect hookup match.
You will be able to start a free video call. The face on that video call can be blurred if you are shy in the beginning.
When you relax a little bit and get to know other members you can make your face visible under the camera spotlight.
How to make Hud App contact?
The most important thing that you have to know before making any contacts on the Hud App is that you cannot make any contact at all if you don't post your profile picture.
That's how the Hud App works, and that's it.
After posting a profile picture, you can start to communicate with other members on this popular platform.
The best way to make a step forward is to simply like or dislike someone's profile. That's how you can make a selection of all the profiles you like or you don't want to see again.
To find profiles you like you can scroll down limitless through all profiles on the app, and see if there is enough fish in the sea for you on the Hud App.
While scrolling down, you can add your favorite profiles on a special profiles list that can help you to organize your research.
You can delete members from that list at any time, or add someone new you are interested in at that moment.
If you want to make a bigger step than it is just liking or disliking someone's profile, you can start the options for voice recording and send it to your favorite match.
That's the option that you can already find on social media like Viber, Whatsup, and many others.
Maybe your sexy, mysterious voice will have instant success, and you will find a hookup partner in a minute.
But, if you want to make the biggest step of all, then you should definitely try the video chatting option. The video chatting option gives you two opportunities you can use.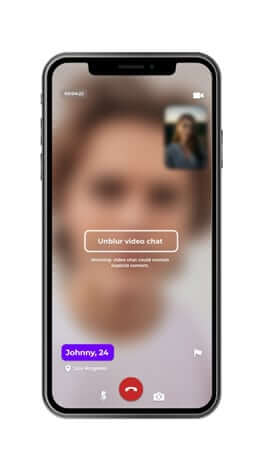 You can start a blurred video chat, or you simply don't have to blur your face if you are an open-mind person, without boundaries and prejudices.
Considering making some actions behind the camera, it's up to you two matched people.
Many different and amusing features are available on the Hud App. Its limitation depends on membership.
Some of those features can be used as a free member, and some features can be used as a Hud premium member.
As a free Hud member, you can sign up for the app and use seven days premium trial. You can use the blur effects option, you can get to scroll down as long as you want, and you can have access to the Hud hookup blog at any time.
As a premium Hud member, you can get the options like instant chatting, priority chatting, profile boosters, and the opportunity for totally safe chatting.
1. Premium Filters Feature
This feature can help you a lot in finding perfect matches. These filters are based on detailed information you can add to upgrade your profile.
You can add what or who you are interested in, your interests, the specific age you are looking for, your location, or kinky games you like doing in your bedroom.
Activating these filters can help the algorithm to find the perfect match for you.
2. Priority Chats Feature
Using this feature can allow you to make your list of your favorite members on the platform. On the other side, you can also make a list of members with whom you don't want to start any conversation.
The Hud App informs you whenever the members from the list make some action. You will receive notifications that you can follow and check at the same time.
This feature reminds me a lot of the Tinder swiping feature. You can scroll down as long as you want.
Scrolling down can never be boring, and it can help you looking through all the Hud App profiles till you don't find the match.
This feature lances your profile on the main page of the app, and it places your profile among many others that are the most popular on the Hud App.
It can make your profile more visible and find more matches.
When we make mistakes, they often come with consequences and regret, and that's why the Rewind feature exists on the app.
If you regret that you gave likes to some profiles, you can take back that action by using this feature.
Plus, if you changed your mind, and you don't want to be matched with some of the members anymore, you can rewind them easily.
This feature is one of the most interesting features that Hud offers.
We've already mentioned some very interesting features, and this one is definitely the best.
In your Bedroom feature, you can note all the stuff you like doing in your bedroom where there are no other people and cameras.
Just premium members can learn more about your fantasies, fetishes, and hidden desires.
This feature is certainly for those who are the bravest and shameless. There is no place for hidden emotions on Hud.
Remember that you can use the Hud App free for seven days, and after that period, it would be great to become a premium member because of the many facilities that it offers you to find the matching member.
You are free to choose several payment options that are the most convenient for you.
You can become a paid member for a month, three months, six months, or a whole year.
The premium membership charges go from 24.99 USD to 199.99 USD.
However, if you find this expensive, there are a few things that you can buy separately from the mentioned packages.
For example, you can get access to photos for 5.99 USD.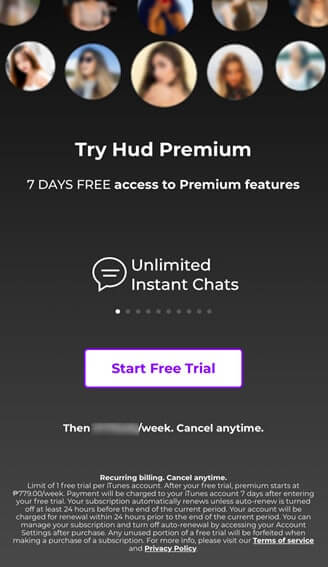 Well, my dear Hudes that would be all from us.
If our review helped you to realize that you really wanna try this app as soon as possible, then just do it!
But first, check it out on www.hudapp.com, and read the FAQ below for further questions.