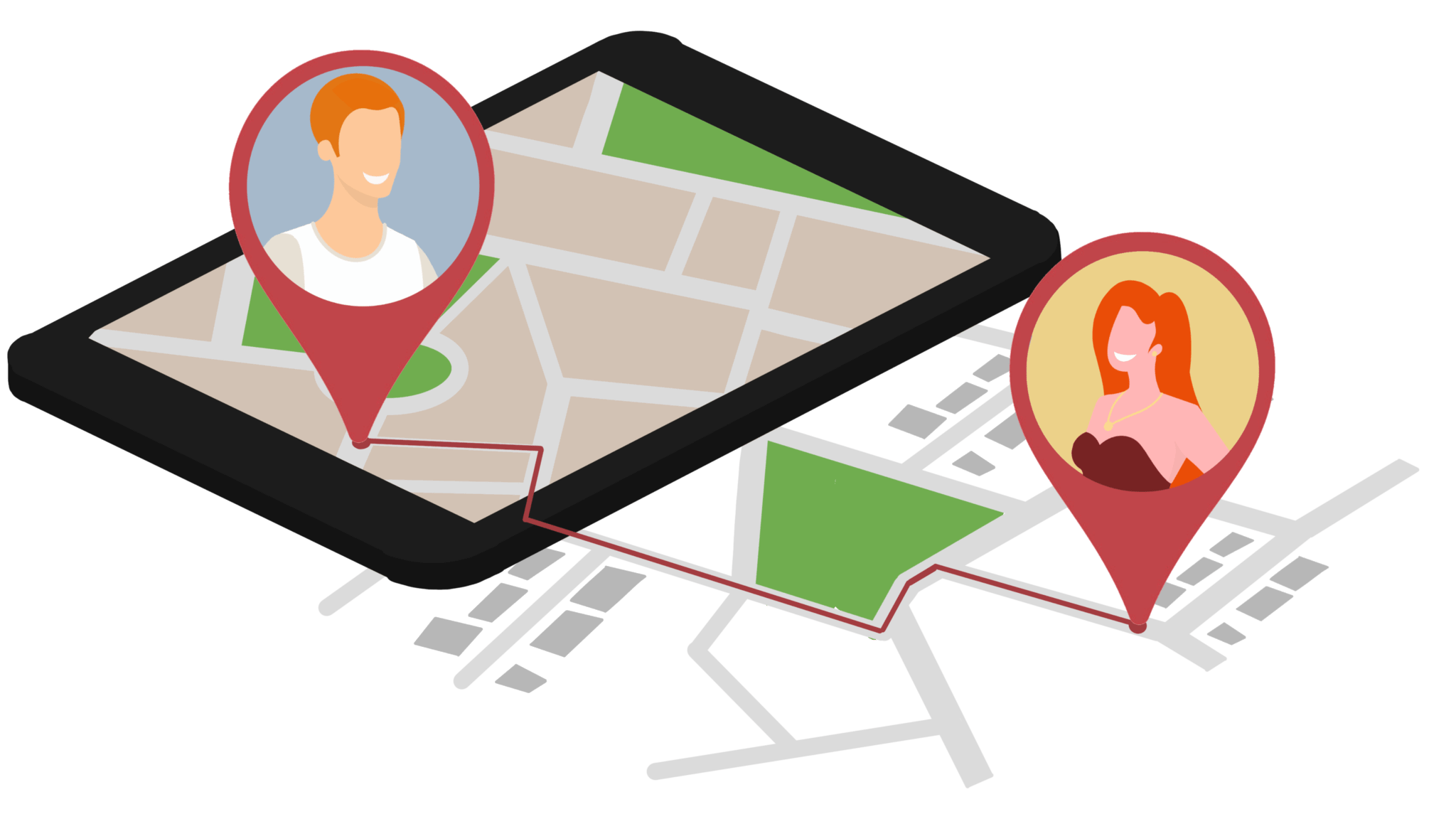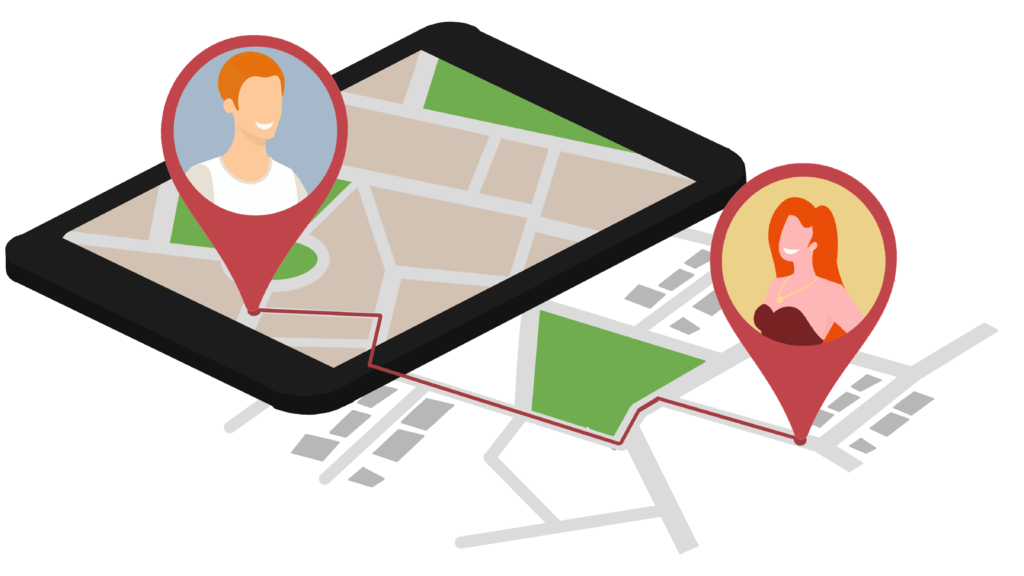 When dating apps came to appear one by one, no one was paying attention to their location or GPS features.
Nowadays, people are looking for a location – based dating app. It is much easier for them to make an emotional decision by locating their future partners.
The most popular GPS dating apps deserve the best review.
Here are the Best location-based dating apps review!
OFL exclusive offers - Check all of them

"Serious Relationships"
"Discreet Hookups"
"Best Course"
"Quick Flings"
"Normal Hookups"
"Our Quiz"
Is your dating app giving you the best chance for success?
Make sure to take our online dating site/app quiz to find out.
People who follow our dating site suggestions have on average 2 more dates per month.
Best Location-Based Dating Sites in Video Form
Audio (podcast) form for those of you on the go
But first, a quick look at the ratings.
Signing up –5/5
Making Contact –3/5
Profile Quality – 3/5
Effectiveness based on location –5/5
There are a lot of users on Tinder
Many free features are excellent
The chat isn't limited
Different relationships between people
A big safety range
Too many features
Too many profiles you have to swipe
A good app for those who live in bigger cities, not for the others
Upgrading based on the age
You have to give Tinder a lot of your free time
Sometimes, it is impossible to match with people
I have to underline that Tinder is the most used dating app that uses location.
It came out in 2012, and it had huge and instant access.
This dating app comes from the USA. The USA is the country that uses a large number of location-based dating apps.
However, Tinder is also very popular in Germany, Canada, the UK, and France.
You can find men more often on Tinder than women, so maybe there aren't enough fish in the sea for you, guys!
We should all agree that Tinder is a dating app for all ages. But, unfortunately, this near me dating app has some restrictions if you are over 31 years old (you could read it more below in the section FAQ).
Tinder's age range is from 18 to 31 years old.
Speaking about a location dating app, Tinder is a great dating app for people who live in bigger cities and who often travel.
If you live in a small town or you do not travel so often, this app a complete waste of time for you.
When you download the Tinder app, you can access it easily with your Facebook account. You can add your Instagram account, too.
After signing up, the first thing you have to do is to fill in the gaps with your personal information.
Next thing is to adjust your profile right, because that is the key for your future matches. You can do it in the Settings.
When you arrange your profile by adding your profile photo, age, education, what are you interested in, etc., don't forget to add your location.
Location helps the system to find the most appropriate person for you.
The last thing is to find potential matches.
Finding them is like a game. Their picture is blurred. By clicking on the pictures, you reveal more information.
If you like someone's profile, swipe the picture to the right. If you don't like it, swipe the picture to the left.
If you two match each other, you are matched.
To chat with a match, just search a chatbox. When you open the chatbox, select a person you want to start a conversation with. Select the person by clicking on his/her picture and start chatting.
The Passport feature is connected to the location.
This feature gives you a chance to meet people while you are on a trip or vacation. You can even meet people who aren't from your hometown, neighborhood, or even the same country.
Frequently Asked Questions
1. Is Tinder safe if we use a location feature?
Yes, it is. You don't have to worry about your safety.
You can contact safety center during a conversation with the other user, and they will respond to you in a short period.
Basic features are free. If you want to upgrade your profile and secure your research, it will cost you from 9 dollars and above.
The package you can choose depends on the country you live in.
The price for each package is higher if you are older than 31!
Hmm! Can we lie about our age, I wonder? Shoot, don't have to use this app at the end of the day.
3. How can I turn on my location on Tinder?
You can activate your location by confirming it in the Settings.
4. Does Tinder have a video chat option?
Yes, it does. It works practically in the same way as on your other social networks. The most important thing is that the video chat option isn't limited, and you can use it as much as you want.
The overall rating will be based on location effectiveness, so the score is the highest.
2. Ship (IOS and Android) location-based dating app
But first, lets take a look at the ratings.
Signing up – 4/5
Making Contact – 4/5
Profile Quality – 4/5
Effectiveness based on location – 5/5
100% free dating app
Looks good and modern
Easy to use
You can share almost everything with your crew
It's safe
A low number of features
Too many young people
Adjusting your profile can be boring
The Ship Dating App is fresh American meat. It is just one year old, and its popularity is big, mostly, because it's fun and free.
The younger app it is, the younger people it attracts. This app is for those between 18 and 24 years old.
Comparing with Tinder, the Ship Dating App is more popular in female circles.
This new location dating app is for all the people who want to make dating more interesting.
People from all over the world already use it, and it works perfectly wherever you go.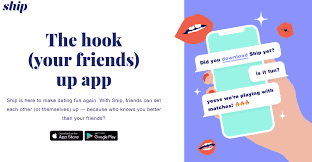 When you download Ship on your phone or Desktop, you can use it in two different ways, as a single person, or as a person who is in an emotional relationship.
You can sing up by taping your phone number and adding your location, which is the two main and must do things.
After editing all the necessary information, you can start by adding or inviting your friends to join you.
When you create a group with your friends, you can start to explore with the other profiles.
Your friends will participate in your choice if you share matched profiles with them.
On the other side, your friends can send you or suggest you profiles they like.
You two honey – bunnies are matched if yours and his/her friends allow it.
The user guide for people in a relationship is the same. Some features are different, and some features aren't available for those who are in a relationship.
Your purpose on the Ship App as a person in a relationship is to help your friends to find a lover, an occasional flirt, or a new amigo.
Frequently Asked Questions
1. Is Ship dating app safe?
It is safe. The Ship App safety service constantly makes an effort to protect its users on the maximum level.
On the Ship's website, you can even find educational videos about sexual harassment on the Internet.
2. Is Ship dating app free?
This app is absolutely free. There are no other features you have to pay.
3. Can my friends see my messages written to my matches?
No, they can't. Those things are private, even for your best friends.
4. Can I delete my Ship account?
Yes, you can. You can delete it whenever you want, just make sure to confirm the process in the end.
5. Can the Ship Dating algorithm work without location?
No, it can't. It can't work at all without a location.
Its algorithm works thanks to the location. That's how it finds the best matches.
The location really works, and it can help you to find your soul mate.
But, maybe, there is a tiny problem. People are more focused on their friends on the Ship App than on finding their perfect match. So, the overall rating will be 6/10.
3. OkCupid (IOS and Android) location-based dating app
But first, a quick look at the ratings
Signing up 5/5
Making Contact 5/5
Profile Quality 5/5
Effectiveness based on location 4/5
Many free features
Too many members and choices
It looks pleasant and interesting
It is connected with your Facebook and Instagram account
Ads
Fake profiles
There is no option to make a video chat
The OkCupid app was released in 2004 and it is very popular between people who live in New York city.
Since its beginning, the OkCupid counts lots of members and active users. The most popular users are from 24 to 35.
This is also one of dating apps that men use the most. As a matter a fact, men are brave on this app and they first text to women they are interested in.
Considering its location option, it was added in 2011. This innovation by location based on chatting is very useful, because it helps to find single locals nearby.
If you are looking for GPS hookup apps, then this app must be on your list.
By adding the description of proximity dating app to OkCupid, its team offers you some new location features: Notifications, Broadcast, and Locals.
Notifications allow seeing if the user you chose lives near you.
Broadcast allows your match to see if you are available and free at the moment.
Locals' option also allows seeing your matches nearby and letting them know that you are interested in meeting them.
This dating app is for busy people, young single parents, or just for those who are looking for a GPS hook-up dating.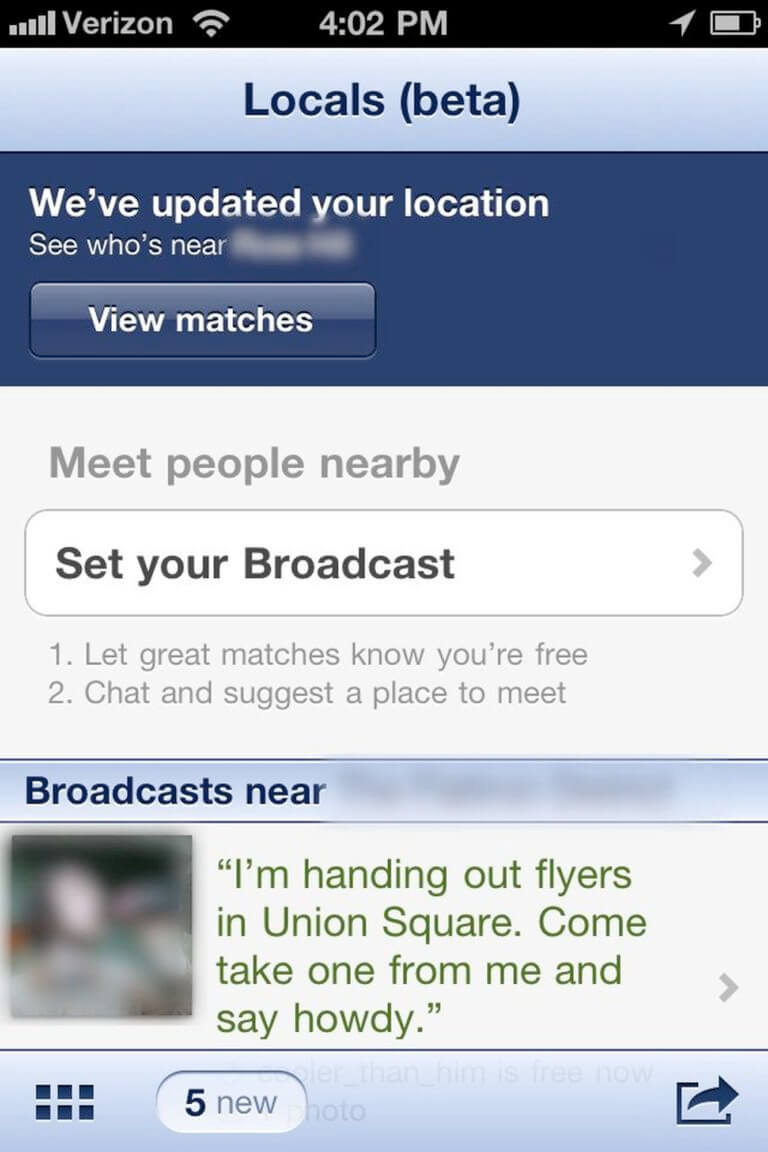 The OkCupid app is really easy to use.
You can log in with your Facebook and Google accounts. It is possible to connect your Instagram account, too.
The maximum time for registration is less than ten minutes.
You have to do a personality test, and you have to leave some of your personal information.
After completing all these fields, you can start searching for your matches.
OkCupid founder made a new dating app in 2013, based on blind dates.
The name of the app is Crazy Blind Date (CBD). This app works by arranging a blind date, using your location, and the other user's location.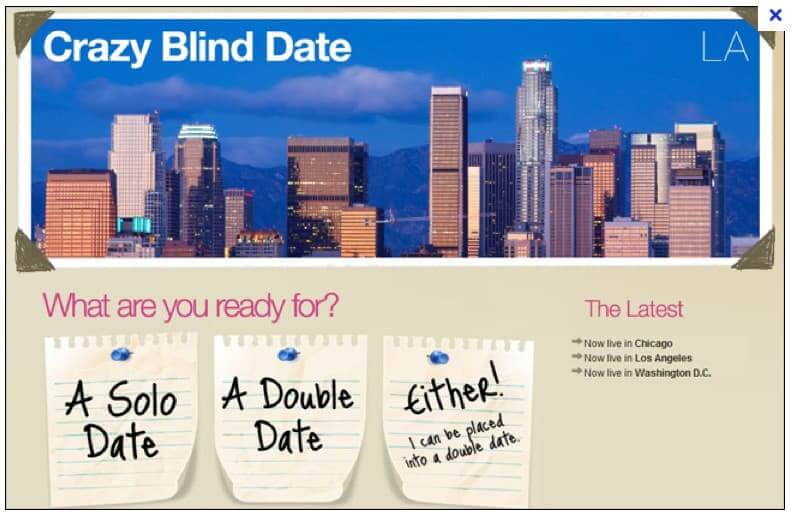 When you open the profile on CBD, you practically become a person who is waiting for a date.
When the algorithm finds you the perfect match, it automatically offers you a date, time, and place where you can meet. You can meet just local users.
Frequently Asked Questions
Yes, it is. You can surf through the OkCupid without worries.
The basic package is free, and it has many great features you can use without paying for extra ones.
3. Can I use the OkCupid dating app if I'm 35+?
Everyone can use Cupid, but the only problem can be that you won't be able to find a lot of people your age. This dating app is more functional for those below 35+.
4. Is OkCupid one of the GPS hookup apps?
This is a dating app that is the GPS hookup app, for sure.
Video chats aren't available on Cupid, so people are using more and more location options to find their perfect matches. When they find them, they often propose a date nearby.
The success of finding a local emotional partner is guaranteed, and the score must be the highest. Enjoy the OkCupid adventure!
4. Brightkite location-based dating app
Signing up – 5/5
Making Contact – 4/5
Profile Quality – 5/5
Effectiveness based on location –5/5
It is completely free
It is useful
It is easy to use
There are enough features
You can use it wherever you want
Not a dating app where you can find emotional relationships
This app is more for people over thirties
Since 2012 exists just Desktop version
From 2007 to 2012 the app was available for both version, Desktop, and Mobile phone.
Since 2012, the Brightnight has been updating for mobile users and it is available only on your Desktop.
The owners' words confirm that the main reason for the Brightkite silence is just to improve their algorithm and its system.
In the first few years, the app had a huge success. It was simple, easy to use and you could meet many people in your area and much further.
Brightkite was popular among the people 32+. It was popular between the people who hadn't been looking for hook-ups, but much more than that.
It is for all the people who like meeting new friends all over the world or who want to meet locals.
This app is for those who are interested in much more than dating. It is for those with lots of different interests. Many people in relationships or marriages use Brightkite.
Brightkite app is a dating location-based app that is easy to use.
When you log in, the algorithm is finding you automatically. There is a button Find me on the left corner of a profile.
On the right corner, you can click on the option Check me and it is going to find all the people who can see you in the area.
Great thing is that you can turn off or turn on your location information.
In the option Post a Note or Post a photo you can see people who posted interesting things in your area.
You can add friends from all over the world. You can check their profiles by swiping the option People and find more personal information about them.
Users usually check in the places they have been around the world by posting photos and helpful information about the places they've traveled to. It can be very useful.
You can see people nearby. You can send people messages or contact them by writing to their emails.
In the option More, you have options like Placemarks, Universe, Search, Requests, and Settings.
Placemarks are the places you go often.
You can search places and universe, which are pretty much a type of feed to see what's going on at the moment on the app.
It is similar to Twitter, where you can see somebody's tweets.
Really cool app with lots of buzz, it is free and you can invite people to join you.
Frequently Asked Questions
1. Is the Brightkite app safe?
It is safe because you make the first move.
2. Is the Brightkite app free?
It is a free dating app that uses location.
3. Can you exchange experiences and more with other people? niche site. Will I find matchups near me?
Of course. That's why this app has many positive reviews. You can share your experience, post pictures, and check the places you like.
4. Can I find love on the Brightkite app?
It depends. If you get lucky, sure you can.
The Brightkite dating app is the best location-based app rated in the last few years. Thumb up for the Brightkite. We're waiting for you!
5. Blendr (IOS and Android) location-based dating app
But first, a quick look at the ratings.
Signing up – 5/5
Making Contact –5/5
Profile Quality – 5/5
Effectiveness based on location – 5/5
Many features are free
Many active users
Modern design of the app
There is no display advertising
Simple and easy to use
There is no fake profiles
Lots of popups
Setting a profile is a long procedure
Too many features
Blendr is a dating app that has a very interesting algorithm. It is based on geographical and social algorithms.
If you are looking for a near me dating app, this app is a bingo.
Blendr exists for more than twelve years, but it still offers a modern design. The interesting thing is that the app is popular in the UK and Croatia. It confirms that Blendr is spread all over the world.
Between the bravest populations on the app are men. More than 70% of them are using this app at the moment.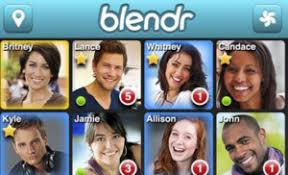 Blendr is for all the people who want to find a local man or a local woman. The main activity on Blendr is searching for a hook-up, a life partner or lover, and more. Briefly, they are looking for romance and a relationship.
The age range is from 18 and above.
The signing-up process is an easy one. You can sign up with your Facebook account, and the app will match all your information on its system, so you don't have to spend much time in this first step.
When you sign up, it would be good to add as much information as you can, so that the app can do its job.
Contacting other users has never been easier. People can see your posts, pictures, and other useful information, and so can you. It is set by default.
There are many special features you can activate for better results.
There are options like: Encounters option, Virtual Gifts and People Nearby.
If you want to improve your profile and your search, you can always pay for many other extra features or credits.
Frequently Asked Questions
1. Is Blendr safe to use?
Yes. It is very safe. They have great and well-arranged website and technical support.
They also improved the users' safety by limiting main features.
Some of the basic features are free. The extra features and Blendr credits aren't free.
3. How does the Blendr algorithm work?
It uses a special GPS to provide to all its users to find their perfect matches nearby. After finding them, the main goal of the app is to arrange a "real date" between the users, and in real-time.
It means that users can share their experiences and places they have visited till now by posting reviews and photos.
4. How much does Blendr cost?
It depends on what are you going to buy, Credits, or Extra features.
Speaking about the Credits, you can find them from 2.50 to 49.99 US dollars.
Speaking about the Extra features, you can buy the Premium package from 3.99 to 79.99 US dollars.
5. What is the difference between credits and extra features on Blendr?
Credits are for making your profile more visible to others, and for finding more matches.
Extra features are for making your profile more organized.
By internet rating, the Blendr dating app is the best location-based app with a lot of success in the dating world. It deserves A+.