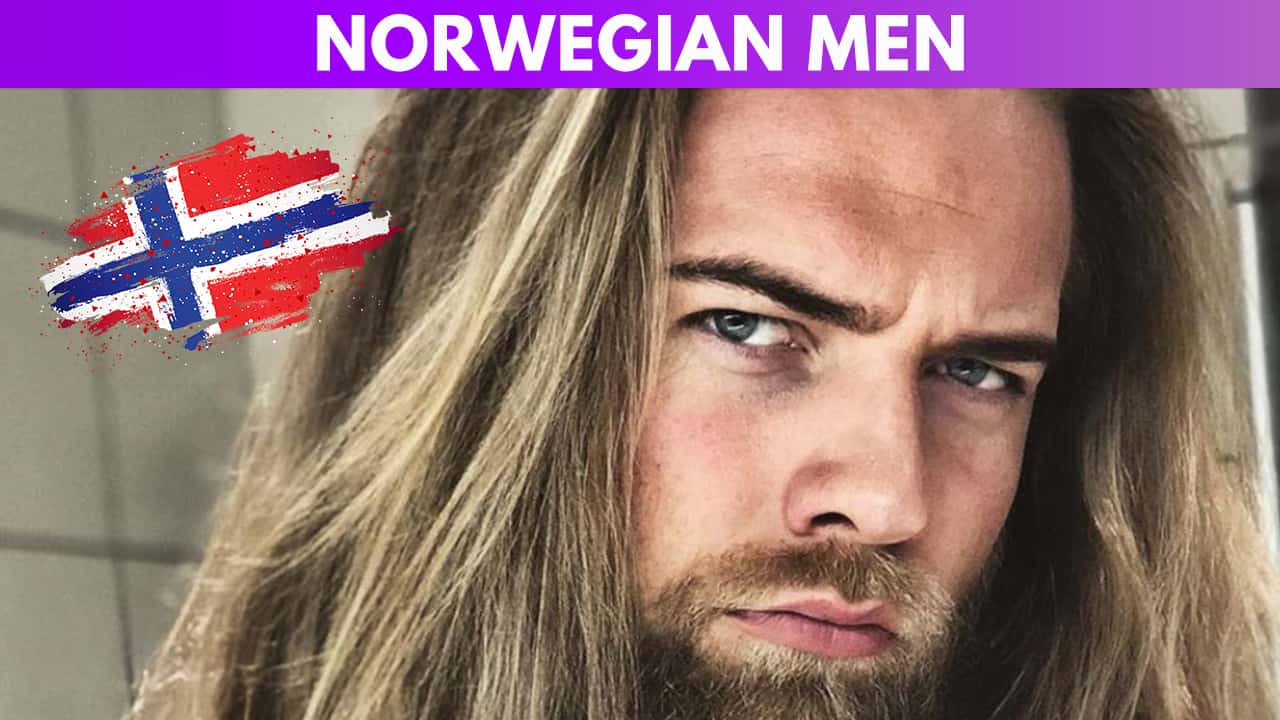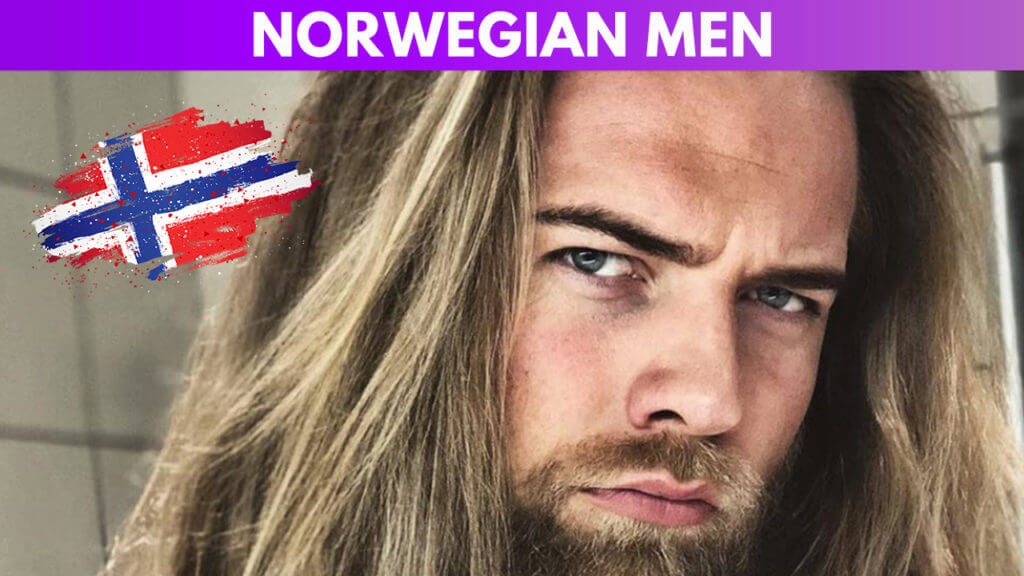 It's Tyler again and this time I write to you from one of the coldest places on the Earth – Norway!
If you are new here, make sure to check out all the men's country guides to see how Norwegian men compare in all categories.
I've been here for almost two years now and oh boy, you are about to read some interesting things about Norwegian men, their looks, customs, and culture. Norwegian men will rock your world!
I will do my best to answer the question that you are here for: "What are Norwegian guys like?" and present the Norwegian dating culture, so all of you who wish or plan to date these guys are completely prepared.
OFL Top Recommendations based on 100,000+ Survey

"Serious Relationships"
"Discreet Hookups"
"Best Course for Men"
"Quick Flings"
"Normal Hookups"
"Our Quiz"
Is your dating app giving you the best chance for success?
Make sure to take our online dating site/app quiz to find out.
People who follow our dating site suggestions have on average 2 more dates per month.
What Are the Norwegian Men Like?
Well, my dear friends, if you are reading this I can assume that you have your eyes on some hot Norwegian men and are interested in knowing what is international dating like over here; where to meet Norwegian guys, or what are some Norwegian guy dating tips.
First of all, it is important to know that dating a Norwegian guy is quite different from "standard" dating to which most of the people in the world, or at least, we from the US are used to.
Dating here is similar to hanging out with your friends and doesn't involve many romantic dinners, movies, candles and other lovely things we would assume. But, I will talk about this more in a bit.
Secondly, another most important thing is to know that Norwegians are one of the nations in the world where gender equality is the strongest and they strongly believe in it.
So, it is better then you hear this now: Norwegian guys like when women take the initiative and that is a quite normal thing to do!
Besides these "differences" guys here are wonderful, sweet and so handsome, so be ready to get surrounded by many sexy Norwegian men! 😉
What Physical Traits Distinguish Norwegian Men from Other Men
Physical Appearance
Well, it is safe to say that these handsome Norwegian men could be the most handsome ones I have encountered on my voyages, and you guys know how much I travel!
As you already know most of them are blond and have blue eyes, but this is also a stereotype, as many men fall out from it with other physical traits such as darker hair, skin, and eyes due to high population diversity.
Norwegian males are on average 5'9" tall, which is quite tall and they are one of the few nations in the world with a very high percentage of men who are above 6'2"!
They whey around 175lbs (80kg ), which means they are quite fit, but again not too skinny.
Another trait that I love is that they are quite hairy and usually have thick beards, so if some of you ladies dream of having a guy with hairy chest though witch you could tangle your fingers, then Norway is your dreamland!


Norwegian Men Style
There is one thing I have to say: Norwegian men have amazing style!
Since they live in one of the coldest countries in the world, where temperatures are as low as -40°C (-40°F) it was quite hard to master being trendy and well clothed while also staying quite warm.
However, this is exactly what they managed to do and the last couple of years have marked quite an expansion in the fashion scene.
Thanks to this, you can see men wearing clothes that look like they've just come from the runways.
OFL Top Recommendations based on 100,000+ Survey

"Serious Relationships"
"Discreet Hookups"
"Best Course for Men"
"Quick Flings"
"Normal Hookups"
"Our Quiz"
They love wearing denim and a good pair is seen as an investment piece, not just bottoms.
They love wearing overcoats as well – mostly in black, grey and navy ever-classic colors.
They are combined with fancy sneakers and trousers mostly, giving these hot Norwegian men a chick and minimalistic look which they are famous for.
They also wear warm parkas, sweaters made wool, cashmere, wool, mohair, etc. What spices up their outfits are usually modern scarves that they let fall loosely around their necks and beanies.


Additional Rating – The Tinder 1000 Swipe Rating
On top of the physical trait rating for Norwegian men, we have also created our own additional rating from the Norwegian men we see on Tinder. We call it the 1,000 Tinder swipe rating. It is extremely accurate and gives a very good overall picture of the men and how attractive they are.
This is how it works.
We swiped through 1000 different profiles in all of the major cities of Norway and took note of how many handsome men there are. We jotted down how many 8's, 9's and 10's there are based on their profile pictures. Here is a quick breakdown.
0-100 is poor
100-200 is OK
200-300 is Good
300 – 400 Is Incredible
400 + is Mindblowing (There are only a few of these)
With a Tinder Plus subscription, you can teleport to anywhere in the world and swipe for yourself. Find out more below In the section about how to meet Norwegian men. Also, make sure to check out my other country guides to see how their Tinder scores compare.

Character Traits that make Norwegian Men Stand Out
I am about to cover some of the traits based on which I form my opinion on people as I travel and I hope they will give you a fuller picture of your potential Norwegian boyfriend.
They are very laid back, avoid conflict at any cost and like to joke around, even though you might not get the jokes right away.
They love women who want to work, have a carrier and who are outspoken and know what they want.
But let's dig in deeper!
1. Gentlemen rating
Now, even though I would automatically say yes to this because Norwegian men are amazing, gentle and quite polite, this gentleman rating depends on where you come from.
For example, when it comes to American women looking for Norwegian men, they could find them to be rude, as they are very honest and quite direct, which goes pretty much for the whole nation.
Also, since women and men are seen as equal over here there are two sides to this view. Firstly, it is great that men wish to help women, cook, take care of children, change diapers and do other mostly "female" roles, but on the other side, women are also expected to take part in "male" roles, such as paying bills, knowing how to change tires, carrying stuff, etc.
Thus, don't get surprised if he doesn't give you a hand while carrying 6 bags of groceries up the stairs on your own.
This also comes from the fact that women are quite independent, so instead of getting a "thank you" for holding a door for her, a man could easily be told that she can do that herself.


2. Integrity
If you are wondering what are Norwegian guys like when it comes to morals and integrity I am happy to say that they have strong moral compasses that lead them through life.
They are very honest and direct, which I already mentioned, so you can rest assured that you will know what they think at all times.
They are part of a hard-working nation that also lives very well. So you won't hear much about stealing over there and other shady activities.
They are very tolerant, actually one of the most tolerant countries I had the pleasure to visit, as they don't judge people for their choices, beliefs, and actions.
So if you are afraid of dating Norwegian men due to cultural differences, you don't have to worry as they are quite likely to accept you for who you are.


3. Loyalty
From my own and my friend's experience, I can easily say that loyalty isn't an issue here. So if you are wondering what are Norwegian men like in relationships the answer is loyal and you shouldn't worry about it.
They are known for being respectful and honest with their partners, so you will be told if let's say someone else comes up.
However, it also depends from person to person, your age and place where you live.
I am saying this because there is a whole "hook up culture" in Norway usually among young people in student cities, so one might wonder about loyalty here, but this is a whole other subject that goes for any country.


4. Honesty
As I've already mentioned people here are very honest, too honest if you ask other people, for example, Americans who are used to being very polite and who tiptoe around sensitive matter so they don't sound rude.
Well it is quite the opposite here and typical Norwegian men are very direct and you can expect to be told whatever they think and feel.
This happens even though they know they are running the risk of being interpreted as offensive, but it is how they are and I admire it.


5. How Protective They Are?
Norwegian men are quite protective and you can rest assured that they will take care of you if anything happens. Now, it depends on what the situation is like.
Since they are known for being very calm and for strongly disliking conflict, they will try to create a solution without one and will even let things slide so the conflict is avoided.
However, if there is anything more serious going on and they need to get physical they will do so to defend you and themselves.
However, I don't think anything as dangerous will happen to you in Norway exactly because of their calmness and culture.
A situation that happened to me is proof. A few weeks ago I went out with my boyfriend Mathias and I remember it was a Saturday, the day when many people go out and just enjoy the weekend.
We were casually drinking and dancing and a guy approached me while my boo went to get more drinks.
When he came back that guy was still next to me and Mathias calmly and politely said that we are together and that I am taken and asked if he could move away.
And that happened so easily, I almost couldn't believe that there weren't any cuss words.
So if you need any tips for dating a Norwegian man that would be to try to be calm and ready to work out any conflict peacefully.


6. Are they Resourceful?
I don't think they are that resourceful and again there are several reasons. Norway is one of the richest countries in the world and people live very well (their economy is highly stable with one of the highest per capita GDP in the world)
This is why they don't find themselves in situations when they need to be that resourceful, compared to men from other much poorer countries.
Also, since women are quite independent and aren't used to courtship, then men aren't used to trying so hard as well.
However, when we are talking about Norwegian men in bed that is a different story!
The best way to describe Norwegian guys in bed is as these gorgeous sexy beasts that do anything to please you and are quite resourceful!


7. Maturity
Well, this is a 10/10 100%! Single Norwegian guys, or better said typical Norwegian guys, in general, are wonderful for international dating for many reasons and one of them is their maturity.
They are very sensitive, calm and understanding. You can be exactly who you are and the best way to get to know them and approach them is to be natural.
They will support your wishes, your career path and the idea of having one; they will help you around the house if you guys live together; they will help with the baby if you have one (or more) and them being childish is a thing you don't have to worry about!
For example, I've moved in with my boyfriend very quickly, I guess we just clicked and it's been amazing.
When I just look at my exes from other nationalities and realize what I had to put up with I can't even believe it.
Mathias is hard working, wants to provide for us and expects me to do the same, we help each other in any way needed, we talk a lot, and he is so mature and reasonable that there isn't a topic we can't discuss.


8. Self-confidence
This is another high grade since guys here are just something else. Single Norwegian men are quite self-confident and don't like to play games, especially if they are in the pursuit of a significant other.
Now, what might affect this grade is the fact that they often won't approach your first, but this isn't the case because they lack self-confidence, but because this is how they are raised and what many men do as well.
Also, women are accustomed to making the first move, so they don't have to court them.
On the other hand, there are still a lot of hot Norwegian guys who make the first move and love it and who show that they want you.
They will tell you about the things they like, talk about their interests and will openly invite you on a pretty active date, such as hiking, skiing or doing something else outdoors.
Doing things outdoors is one of the Norwegian guy stereotypes that is correct, as these people love nature and if you are thinking about dating a Norwegian man then please learn to ski ASAP!


9. Are They Friendly or Reserved?
Well, if you are wondering "what are Norwegian men like" one of the answers is that they are reserved.
Indeed, they are a bit harder to meet because they tend to keep their thoughts and feelings for closer friends and small talk isn't their thing.
This is also one of the Norwegian guy stereotypes that are true.
You might get them to tell you where they grew up and hit the wall.
If you wish to meet Norwegian men properly you might start asking them about their country and customs, because they like that topic.
You could ask them to do something outdoors and get to know each other in a more relaxed setting, than sitting in a restaurant and firing questions.
Also, ask them about their work, because many people in Norway get to do what they love and this could be a great start!


Norwegians have diffrent culture comapred to Americans, so be prepared to learn new things from these tall handsome scandinavian men.
There always the good side you can deal with and there are also some other factors you might find a little bit dificult for you to handle, read on to find out more.

Pros and Cons of Dating a Norwegian man
Pros
They see you as 100% equal
I know it might seem weird that I see this as a great pro before other things, but believe when I say that you probably aren't even aware of how unequal men and women are in so many countries.
So to be seen as completely equal is amazing and it feels great to be expected to do the same things that men do.
It is time that we learn how to change tires, that we take them out for dinner; that we pay bills equally, that we approach men first without being afraid of what they'll think and stop splitting roles on "male" and "female" ones.
They are very honest
If you are an honest and straight forward person, then dating Norwegian guys could be the perfect thing for you.
You won't have to be afraid that he is reshaping the truth so he doesn't hurt your feelings, because he will tell you exactly how he feels and what he wants.
Cons
Equity can be con as well
As much as this is a huge pro for me, it could be a great con for someone else with different views and beliefs.
If you are one of the women who wish to be taken care of, be stay-at-home mom and take care of the kids and don't work, if you wish for him to court you all the time and try very hard, which isn't wrong at all then Norway might not be the place for you.
They can be quite reserved
This can be a big turn off for those of you who are used to being around quite friendly people.
Now, don't get this wrong, Norwegians are friendly as well, but after a while, that is only after getting to know you better. So getting to know them does require more work and effort.
Where to Meet Norwegian Men
If you are wondering how to meet Norwegian men one of the best ways is through the online dating app Snukker.no.
This dating service is owned and operated by Norwegians and is one of the most popular ones in the country.
It has a rich user base of around 400,000 members whose ages range mostly from 25 to 45 years.
The majority of profiles are genuine, so you shouldn't be afraid of wasting your time talking to a robot.
I am sure you will find many handsome Norwegian guys here once you join!
Another way to meet Norwegian guys is to start going on hikes and spend time outdoors with your friends because that is what so many people do!
How to Make a Norwegian Man Fall in Love with You
Enjoy an outdoor activity
One of the best answers to the question: "How to meet an Norwegian guy" and then get him to fall for you is to love nature and spending time outdoors.
Norwegians love walking, hiking and of course skiing! So if you don't know how to ski, it is time to get to work, because you will need to do it for sure!
Believe me, this is one of the most important Norwegian men dating tips. J
Show interest in his country
People in Norway love their country and everything about it (except the cold sometimes), so showing interest in the culture, customs, lifestyle and anything related will be an amazing start and will show that you wish to meet him as well.
Meet his friends and have fun together
And of course the most crucial one – make sure to meet his friends and get him to like you. Disliking or being disliked by them is one of the worst scenarios one can have in a relationship and I hope you won't deal with that problem.
Be patient if they are reserved, be persistent and continue paying effort to become one of them.
Top 3 Hottest Norwegian Men
Alexander Rybak
This is one of the cutest artists ever! He is a Belarusian-Norwegian singer-composer, violinist, pianist, and actor, who became incredibly famous after winning the Eurovision song contest in 2009. He is 33 years old and is still single 😉
Aksel Hennie
Aksel Hennie is a Norwegian actor, director, and screenwriter. He is quite popular because of his leading role in the Norwegian film Headhunters, and for playing Tydeus in Hercules. He also had a supporting role in Ridley Scott's The Martian. He is 44 years old and has a daughter.
Jakob Oftebro
This guy is one of the most famous Norwegian actors who appeared in more than 20 films. One of the movies he played in, Kon-Tiki was even nominated for the Academy Award for Best Foreign Language Film at the 85th Academy Awards.
Conclusion
Well, folks, I hope all of this information gave you a clear picture and answered some of the most important questions such as: "What are Norwegian men like in relationships?", "Where to meet Norwegian men?", and others like what are they like in general.
I would suggest you make use of the ultimate guide for online dating to be more prepared for the online dating experience.
I also hope that this was a good starting point for understanding them better and the beginning of the search for your perfect guy and international dating!