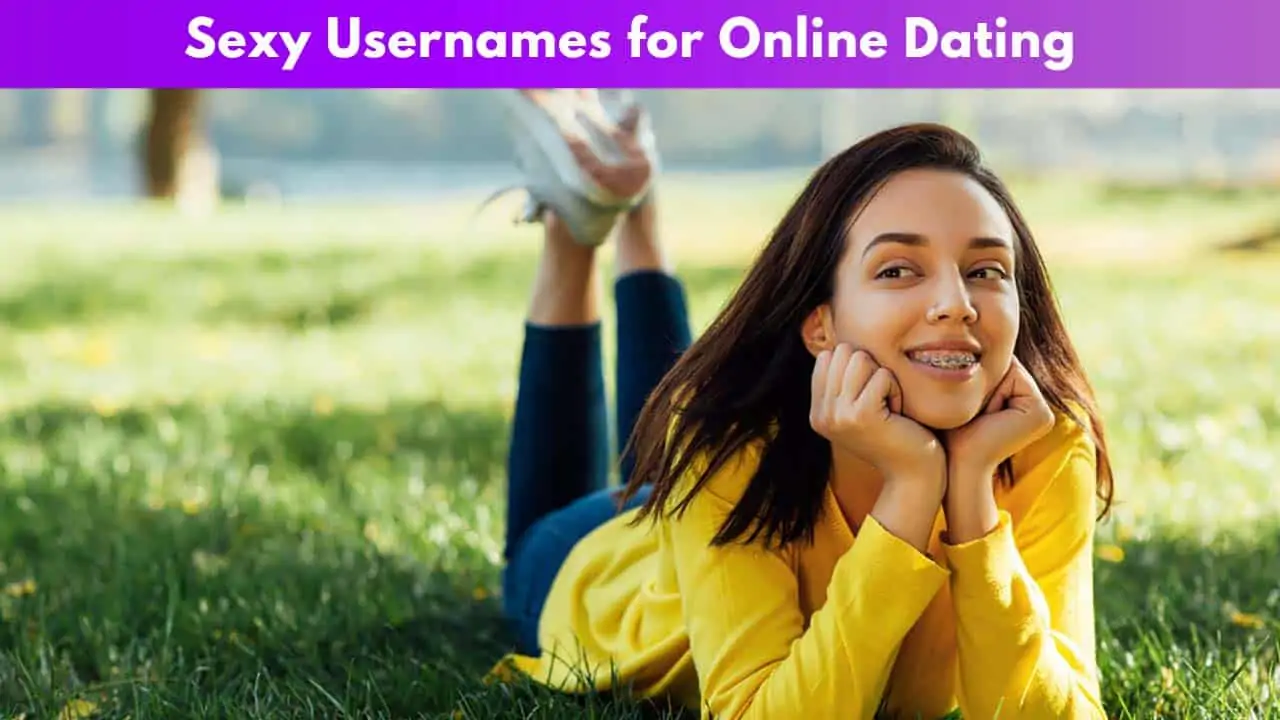 Dating can be challenging and time-consuming, especially if you are a very busy person, with not much time to spare.
Because of that, a lot of people decide to try using some online dating platform to find someone special, with whom they could start a relationship or simply have some casual fun.
One of the ways to get noticed by potential dates is to have a distinctive and catchy name.
Most people usually use their nicknames or some form of their real names when creating a username for online dating.
However, that might not be a good idea.
OFL exclusive offers - Check all of them

"Serious Relationships"
"Discreet Hookups"
"Best Course"
"Quick Flings"
"Normal Hookups"
"Our Quiz"
Sometimes, the internet can be a dangerous place if you are not careful enough.
People tend to commit identity thefts, use fake photos and even steal your personal and credit card information.
So, it is always better to use some kind of alias when you're on the internet, especially if you want to try to find your perfect date online.
Today we are here to help you with that. Let's find out why the right sexy usernames for online dating profile is important and help you on how to create an interesting and catchy one.
Without any further ado, let's begin!
Is your dating app giving you the best chance for success?
Make sure to take our online dating site/app quiz to find out.
People who follow our dating site suggestions have on average 2 more dates per month.
Why Would I Use Interesting and Sexy Username for Online Dating?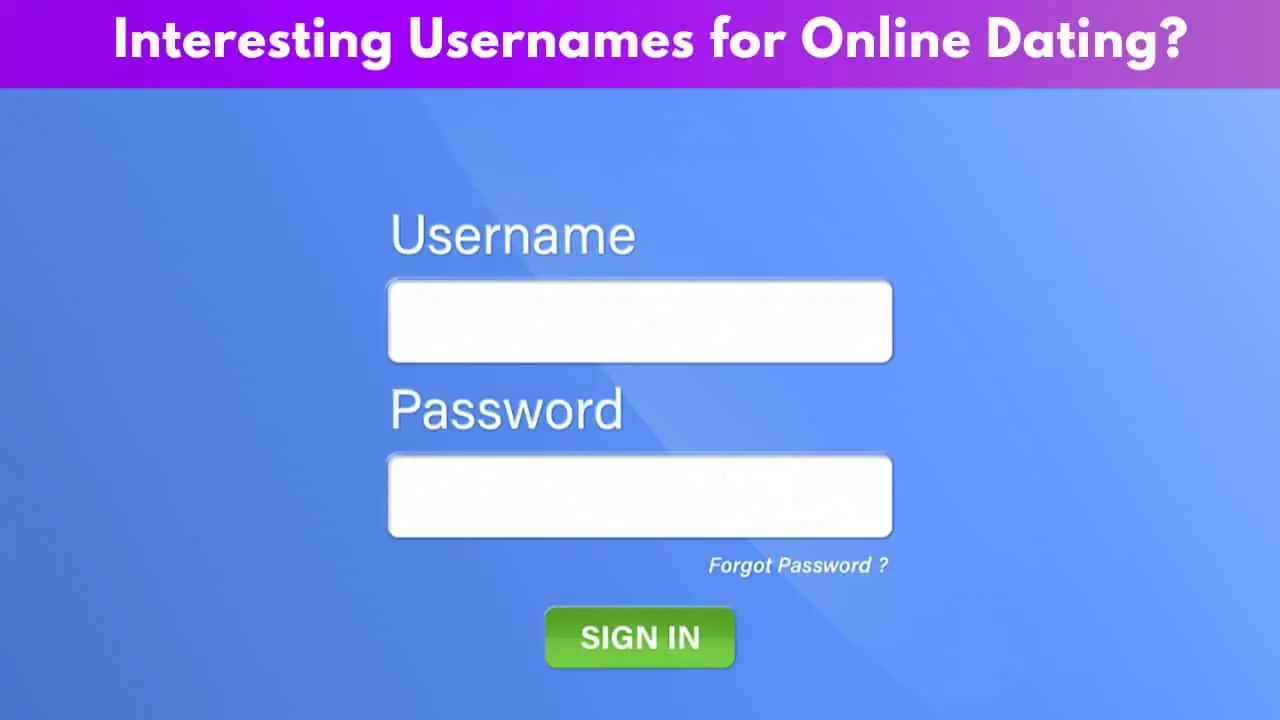 You may think that picking a creative username for your online dating profile might not be that important.
That all you need to do is have an interesting bio and smoking hot profile picture, in order to get attention from potential matches.
Well, let me tell you something. You are completely wrong.
Even though a majority of boys and girls are attracted to someone because of their good looks, it is not your build that interests someone, it's how you behave and whether you are interesting or not.
So, even if you don't look like Brad Pitt or George Clooney, if you are interesting enough, girls will simply love you.
The first thing people see apart from your profile picture is, of course, your name. Therefore, it is very important to have a catchy name that reflects your personality.
Also, there is a study from 2010 that shows women are actually more attracted to men with usernames that have something to do with higher intelligence. So, as you can see, it is not all about the looks after all.
Yes, some women like tough guys, but names like "StrongBull69" won't help you get too many ladies, especially not the real women, who crave to find men for something more serious than a one-time hookup.
Instead, you will need to think of some better-suited username for yourself.
Creating the Right Username for Online Dating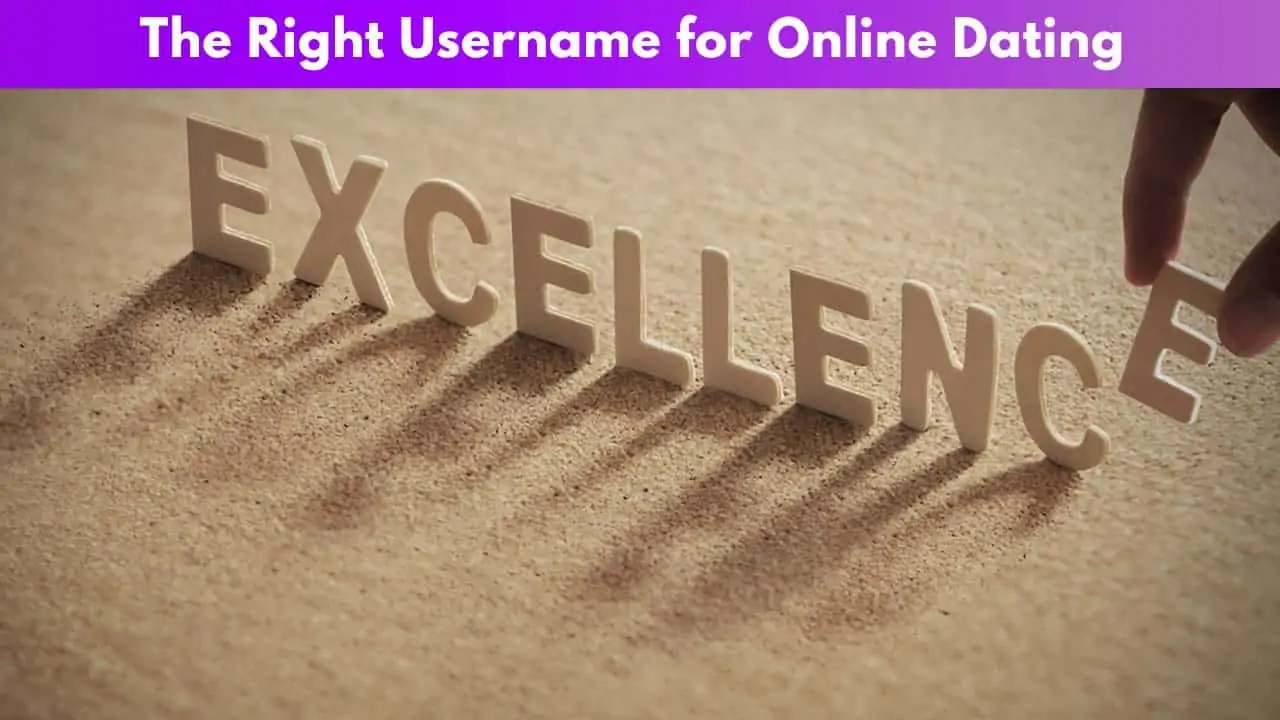 Now that we had established why making an interesting username for your online dating profile is important, let's get onto helping you how to make one the most suited for you.
Before we continue though, we should set up some ground rules.
What we mean by this is that there are several key ingredients that constitute well-thought username for online dating, which are:
It must be appealing to the opposite gender (or the same one, if that is your kind of thing)
You have to associate it to something positive
It should be one of a kind, precise and not hard to remember
What kind of usernames do people find appealing?
So, the first thing you need to consider when you apply to join an online dating website is to pick your username. Make sure you pick a name that would be appealing to your type of partner.
Depending on your taste and your personality, you should adapt your username and make it interesting, so people on the other side would ask themselves what your name means, what it represents.
For example, "BigBoyMike" would lead to questions like "Is he tall or does he have a large 'tool'?"
Some other similar combinations might not work, such as "BigBadWolf", for instance.
That name wouldn't be too appealing since it could raise the questions of whether the person is a bad and violent person.
And no one would like to date that type of men.
Same goes for the opposite gender.
Even though it might be easier for females to get males to like them, you could still take some effort and try to pick a catchy and memorable username.
It's usually easier for men to get attracted to someone, however, some kind of names appeal more to them, depending on their personal fantasies and preferences.
For instance, "GamerGirl" or "SexyTeacher" could be something to turn on a lot of guys.
Now, what you shouldn't do, is use your real name in combination with some other funny words and such.
The exception is, of course, when that combination sounds witty and interesting, like "WittyWill", for instance.
Another mistake a lot of men tend to make is that they use some name and then add a whole lot of numbers, such as "Carl5698".
In this case, women would have a feeling like they are talking to a robot, like you're saying in C-3PO voice "Hi, my name is Carl5698, at your service" Not many women like that, so try to avoid having such dull username.
Positive association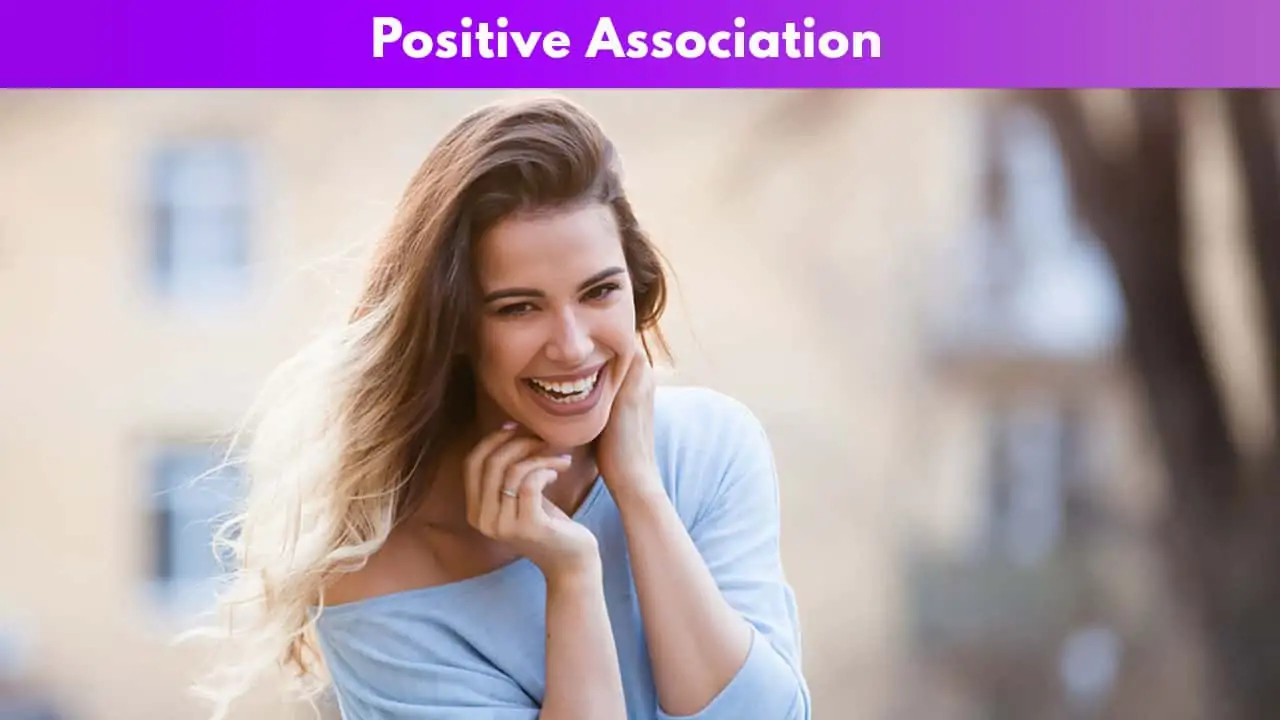 When thinking of cool username for online dating, you should bear in mind that, apart from being appealing to other people, it should also show some of your positives.
For instance, women like strong, but also sensitive men, who are capable of showing their feelings. Therefore, usernames such as "BillyTheRomantic" would be a good choice.
However, it is never a good idea to be too open about your feelings. Some women may find that not really attractive and may think that those men are too sensitive.
So, it is good to be romantic and sensitive, but not too much! Women can be so indecisive, right?
Anyway, it is always good to consider adding words like funny, silly, tender, romantic, creative, etc. in your username in order to show your best personal trait.
Therefore, you should really think about what kind of person you really are.
For instance, if you are a musician, you could call yourself "GuitarHenry".
You know, the reference to the popular Guitar Hero game everyone knows about.
Or, if you are a successful businessman, you could use the name "RomanticCEO", to show that you are both successful and romantic.
Another very useful tip is that you should try to make some kind of connection between your profile picture and your username.
For example, if you are a muscular man, you could call yourself "RomanticBull" or something like that.
On the other hand, if you are a bit chubby but soft-hearted, you could use "TenderBear", as a reference to teddy bear.
There are infinite combinations you could make, just remember to use the one that shows what kind of person you are, in order to help other people meet a tiny bit of you, even before they contact you.
Unique and memorable username
Now, apart from having to be appealing to the opposite gender and to be associated with some of your positive traits, username for online dating should also be somewhat unique and memorable, so people could remember you easier.
OFL exclusive offers - Check all of them

"Serious Relationships"
"Discreet Hookups"
"Best Course"
"Quick Flings"
"Normal Hookups"
"Our Quiz"
Catchy usernames are one of the key ingredients for making the perfect username for online dating. There are several ways of making your username memorable.
First of all, it is always a good idea to use full words with the right capitalization. For instance, let's take the name "Imurdreamguy" into consideration.
When seeing this name for the first time, you might be thinking "What the hell is this guy all about? Does he want to murder someone?"
But, if you look closer, you will see that he actually meant to say "I'm your dream guy".
However, because of bad capitalization and use of improper spelling, the use of potentially good username went horribly wrong.
So, instead of using things like that, you should always use full words and right capitalization.
In the previous case, that would've been "I'mYourDreamGuy".
Now, this looks must better, doesn't it?
Another very useful tip is to try to rhyme certain words in order to create a pretty memorable username, depending on your personal traits, or even desires.
For instance, if you've registered on the online dating website simply to have some fun, and not have a serious relationship, you could associate your name with that.
Like, for example, "MaidForLaid" or something like that.
Apart from that, you could also associate your name to your profile picture, but make it be the opposite of how you look.
That would show other people that you have self-confidence, which is pretty important, especially to women.
For example, if you are a bit chubby, you could call yourself "HandsomeHank" and show that you are not ashamed of your looks.
There is literally, an infinite number of combinations, and picking the right combination depends on your personality and different factors, such as your profile picture or bio.
Now that we had seen what are the basic rules of creating the proper username for online dating, let's get onto the process of making one. We can split the process into three steps:
Thinking of the best suitable keywords
Combining those keywords
Getting feedback from your friends
Finding the most suitable keywords for your online dating username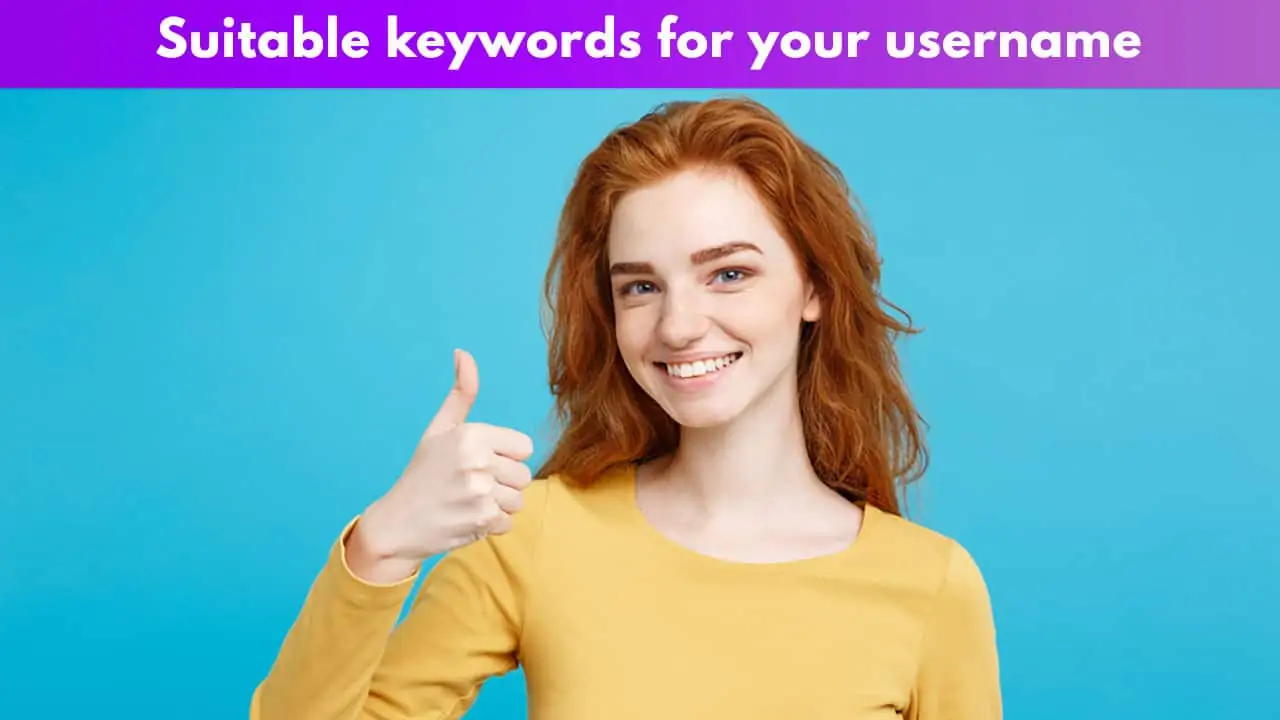 The first step towards creating a memorable username for online dating is to identify the keywords that would fit your profile in general.
You can do that by thinking about your own personality or the environment you are in. To help you do that, we created a small questionnaire.
Your name?
Color of your hair?
Your eyes color?
Words that potentially rhyme with your name?
Your favorite number?
Random sounds (bang, zoom, boom, zap, etc.)
Random items from your environment
Things that you enjoy?
Random emotions (smart, romantic, happy, etc.)
Apart from this, you could also use some random books you like to read and get some interesting words from there, as well as using some magazines and newspaper to do the same.
Now that you have the basic list of keywords, you could go to Thesaurus and try to get some more synonyms that might prove useful.
Combining the keywords for your sexy usernames for online dating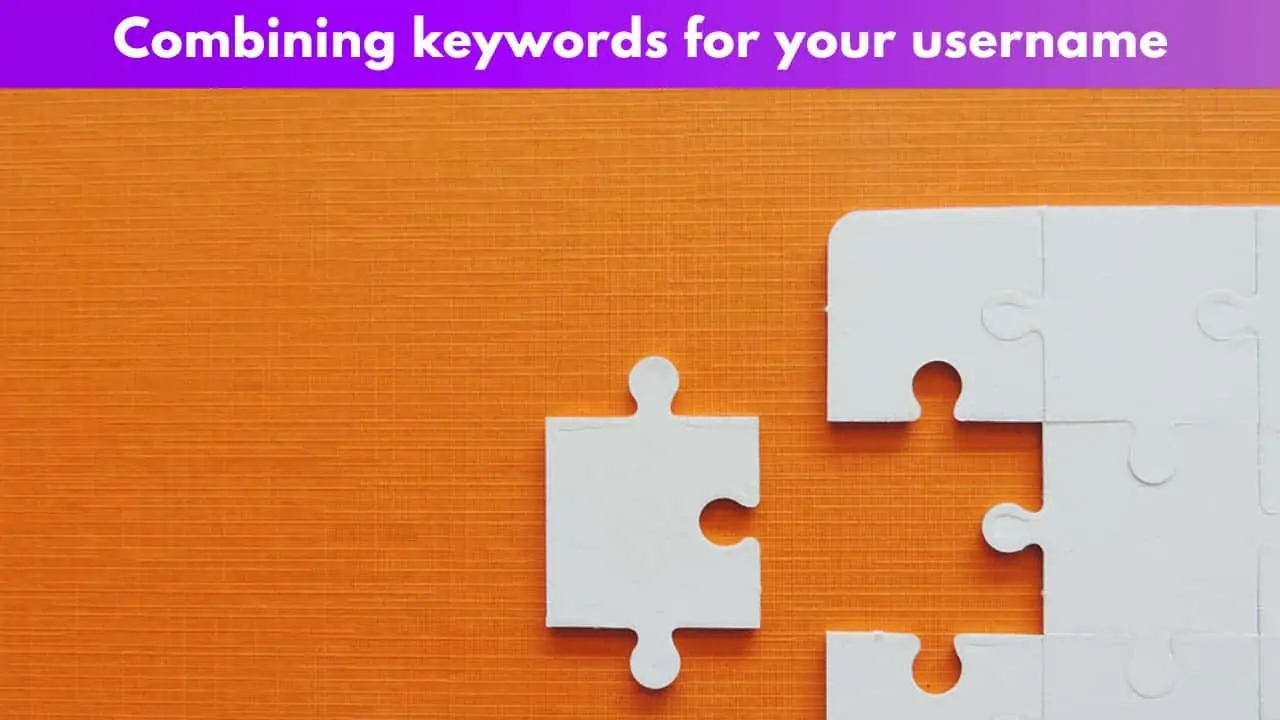 After you have completed your list of keywords, you should move to the next step, which is combining those keywords in order to make a memorable username for online dating.
As said above, this should be done by following those three rules or ingredients.
So, make the name be appealing to other people, easy to memorize and to reflect some of your positive traits.
Since now you have the list of keywords in front of you, this should be easier than to think of random words out of nowhere.
Make sure to try different combinations, make them look interesting and funny, as well as realistic to some extent.
Eventually, you will find the perfect combination for your own online dating username.
Is my username good enough?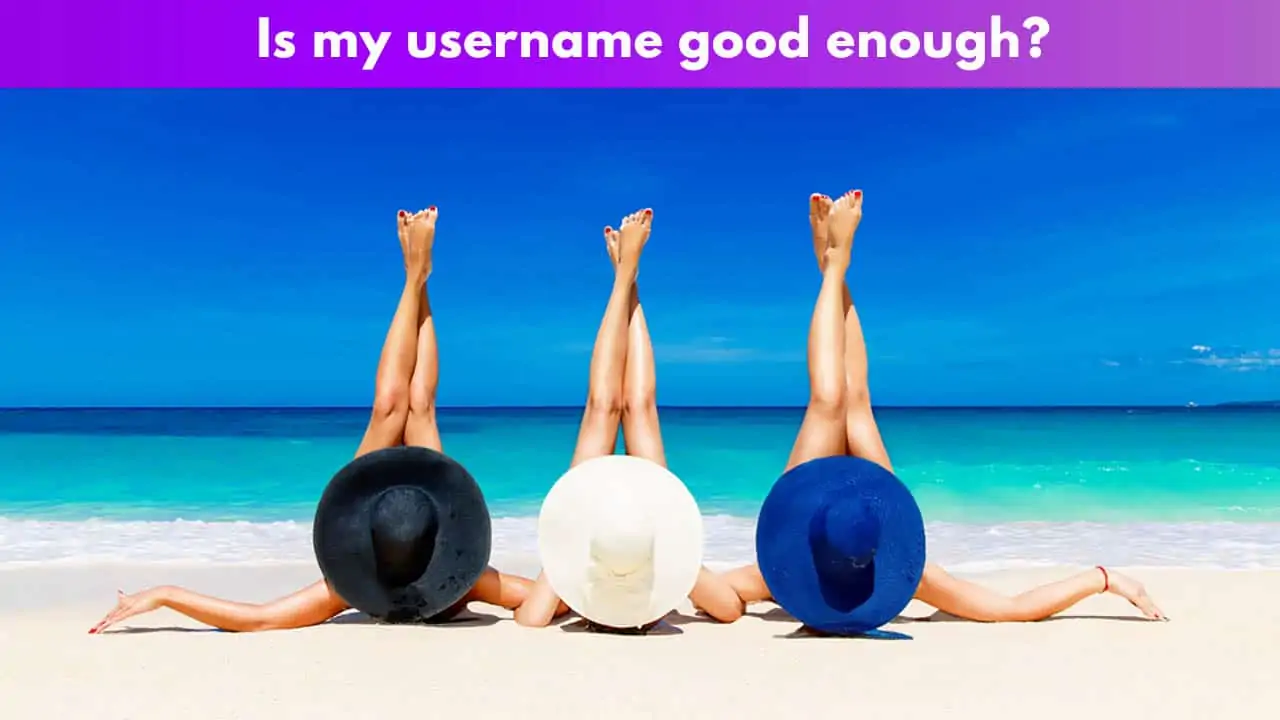 The final step towards finding the perfect sexy username for online dating is to get other people's opinions.
If you are a man, you probably have some girl friends that could help you with that, since we all know how women like to help their friends by giving relationship advice.
If you are a woman, then this shouldn't be hard for you.
Simply talk to one of your friends and see what they think about the username you decided to choose.
You could also show them different combinations and see which ones they like the most.
Final word
That would be everything we had prepared for you today.
Now you are completely ready to get out there, register on some online dating website, and create a perfect username, which would make your profile be different than those with some generic usernames.
So, what are you waiting for, get out there and find your perfect match!