This article is dedicated to all of our dear readers who would like to expand their sexual views and experiences beyond the "heterosexual" limits or who have already done so and would like to find partners who have similar needs and wishes.
This pursuit has been made easier thanks to dating sites where bisexual people can look for each other and have fun.
We'll compare these BI Dating sites based on:
OFL Top Recommendations based on 100,000+ Survey

"Serious Relationships"
"Discreet Hookups"
"Best Course for Men"
"Quick Flings"
"Normal Hookups"
"Our Quiz"
Let's get started!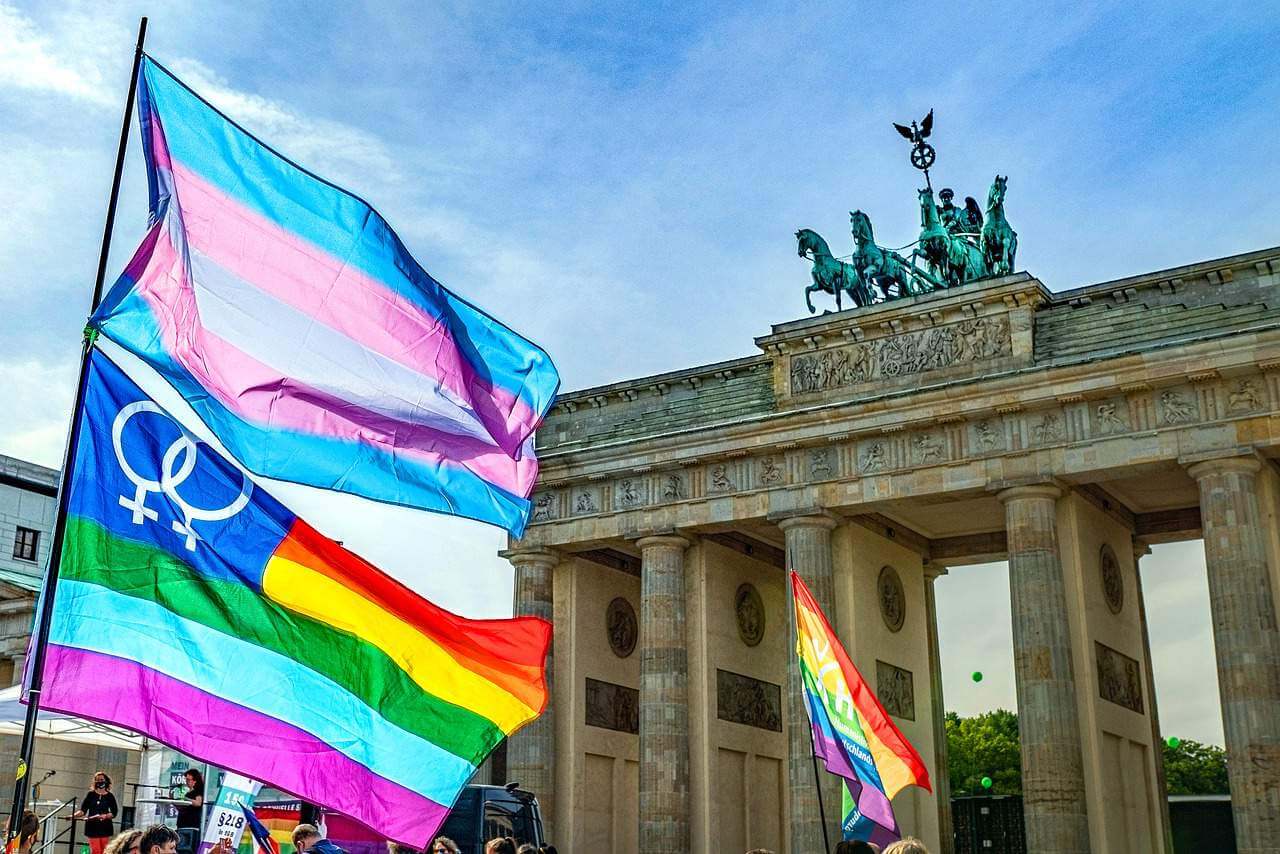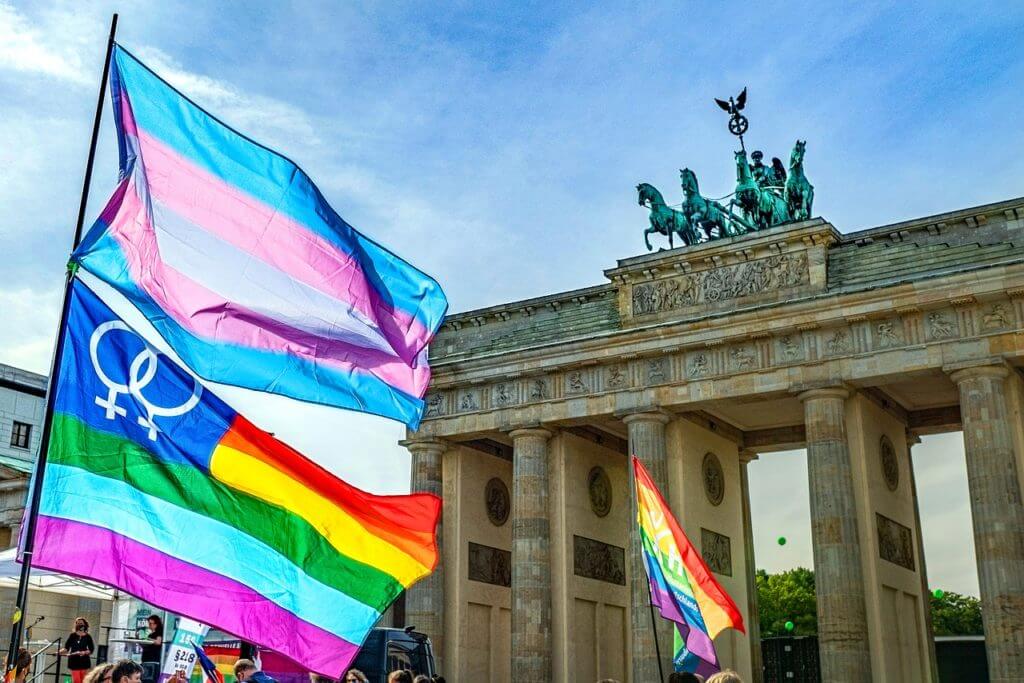 Is your dating app giving you the best chance for success?
Make sure to take our online dating site/app quiz to find out.
People who follow our dating site suggestions have on average 2 more dates per month.
Best Bi Dating Sites in Video Form
Audio (podcast) form for those of you on the go

Signing up – 4.5/5
Making Contact – 4/5
Profile Quality – 4.5/5
Affiliate Program – 3/5
Overall Quality – 4/5
One of the best dating sites for bisexual people
Over a million users all over the world
Non-paying member can respond to messages sent by premium members
Forums and blogs are available to all users
Non-paying members cannot initiate communication
Women to men ratio are pretty uneven at 30:70
Even though there is the word "bi" in the name of the dating site itself, Bicupid isn't dedicated to this group only but welcomes all members from the rainbow community.
The goal was to create a functional service and a very pleasant surrounding for all the LGBT users.
Male to female user ratio is pretty uneven at 70:30 and can be seen as an amazing thing or a big setback depending on who you are looking for.
When it comes to age, most of the users are between 25 and 34 and then between 35 and 44 years old, however, other age groups are present as well.
OFL Top Recommendations based on 100,000+ Survey

"Serious Relationships"
"Discreet Hookups"
"Best Course for Men"
"Quick Flings"
"Normal Hookups"
"Our Quiz"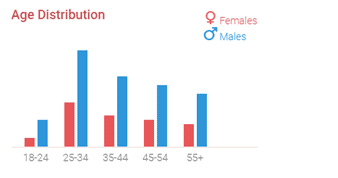 Ease of Use "mobile and desktop version"
When it comes to this website's functionality, we were pretty pleased with it and especially with the fact that there are free apps both on the App Store and Google Play Store, meaning that you can chat and look for people on the go.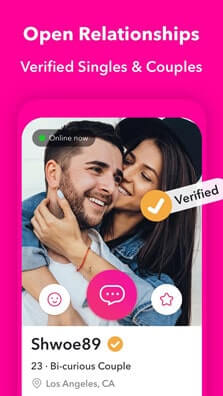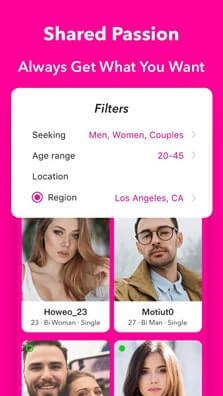 The registration process is pretty straight forward and takes about 3-4 minutes and consists of adding your info, such as your gender, whom you are looking for, your age, ethnicity, body type; adding your photos and filling out the "About You" and "About Your Match" sections.
The last one should awaken your creative side since you will be asked to write something about yourself and what you are looking for from your ideal partner.
After you complete the form and verify your e-mail which is mandatory and very good news since many dating sites don't require this step, you are all set to start browsing.
When it comes to features, here is the list of some of them to get a better idea of the whole app:
This function resembles Tinder's swiping game where you decide if someone is a "yes" or "pass" after which a match can be made.
This whole section is amazing and very creative since it engages members to offer creative ideas for dates.
The most liked, fun, and creative ones get a prize in a form of a free subscription.
All members can join in and have fun.
Forums are an amazing way to share your thoughts, impressions, and ideas about various topics and there are thousands of them to discuss.
It is open fall all members.
This is a feature for premium members only and it consists of a list of members who aren't compatible with you based on your interests, preferences, and lifestyle.
However, Bicupid wants to encourage its members to keep an open mind and not limit themselves to set ideas and thoughts.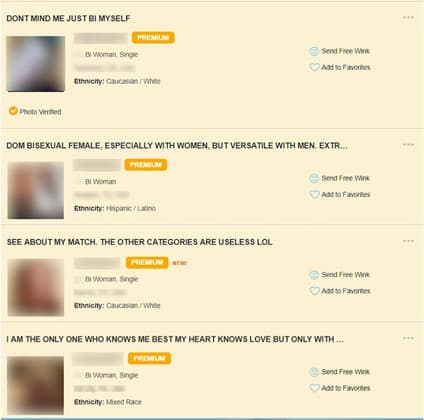 Bicupid has a free version that offers certain features, such as free registration, adding photos, taking part in forums, answering premium members, playing the Spark game, sending winks, however, other features are locked with a premium membership.
Some of them are browsing anonymously, seeing full-size photos and full-length videos, sending messages, browsing compatible matches, etc.
The price structure is the following:
1 month = $33.99
3 months = $69.99
6 months = $109.99
It does have a free version that can offer a fun experience, but an incomplete one, since you cannot initiate communication.
Thus, most members opt for a premium membership that offers many more features.
2. Can I freeze my membership for a certain period?
Unfortunately, there isn't such an option.
In case you wish to have a break, you will have to cancel your subscription completely.
Bicupid is one of the best apps in the world for bi users and other LGBT members that offers many creative features, good quality, informative profiles, and a free app, however at a slightly bigger price.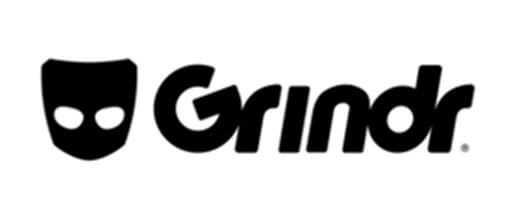 Signing up – 4.5/5
Making Contact – 5/5
Profile Quality – 4/5
Affiliate Program – 4/5
Overall Quality – 4.5/5
Huge male userbase with 27 million profiles
Created specifically for all-male LGBT members
One of the highest user engagement rates among all dating apps
Sending and receiving messages is free for all
Security issues regarding personal information and profile hijacking are present
Many fake profiles
Grindr is one of the oldest dating platforms created for male LGBT members in 2009.
Today, more than 10 years later its userbase comprises more than 27 million users who live in 190 countries all around the world.
Most of the users look for fun and hookups, so don't be surprised if you experience this first hand, however, some are in the pursuit of a serious relationship.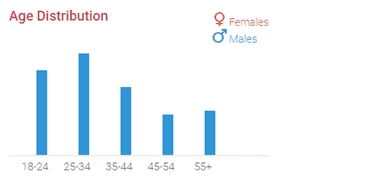 Once again, so don't get confused when you register, because this platform is made for men only but welcomes all of them from the rainbow community.
The majority is 25 to 34 and 18 to 24 years old.
They are extremely active and on average spend 54 minutes a day on the app.
The majority of men are from the US, around 25%, which is more than 8 million of them, then from the UK, Australia, New Zealand, and Hong Kong.
Ease of Use "mobile and desktop version"
When it comes to Grindr's ease of use, we must say it is pretty straightforward and extremely easy to navigate.
The whole service is based on your location and that is how you find potential matches.
Thus, in case you don't live in an urban area or in a country where sexuality can be expressed more openly, you might experience a serious lack of users.
Grindr doesn't have a desktop version and offers a free app version for both iPhones and Android phones.
If you decide to register, you will most likely be pleased with a fast process that doesn't take more than a minute and an e-mail verification.
The photo is the only mandatory thing and it must be approved by the Grindr's team.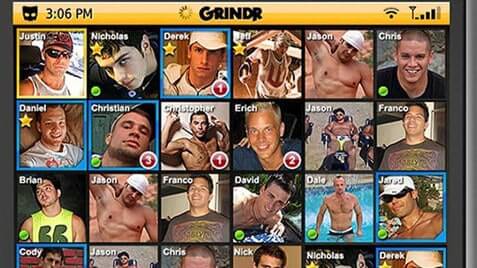 Some of the features you should know about are:
LGBT members finally have an appropriate way to express their mood and thoughts thanks to this special emojis made just for them.
There are 500 of them and they are available on Grindr only.
This is the easiest way to show someone you are interested in without sending a message.
Once you click on it, a person will know and contact you if they are interested as well.
3. Discreet App Icon (DAI)
In case you are shy about your sexual preference or don't want to disclose it for any other reason, you can pick another look for the Grindr app on your screen, so no one who looks at your phone will know you have it.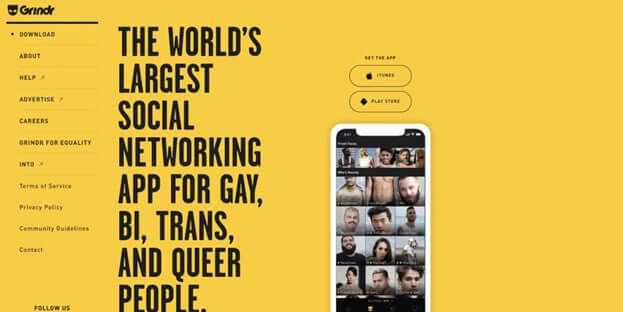 Like almost all other apps, Grindr also has both free and 2 premium versions – XTRA and Unlimited.
The free version will let you register, view up to 100 matches, send and receive messages, and explore profiles.
Grindr XTRA will remove all ads, let you view up to 600 matches, use the Explore mode, have read receipts, and several other ones.
Unlimited is the XTRA upgrade that offers even more features.
Here are the prices:
Grindr XTRA:
1 month = $13.00
3 months = $28.20
12 months = $62.40
Grindr Unlimited:
1 month = $41.40
3 months = $61.17
12 months = $176.46
1. Is there a desktop version?
There isn't one. The website will take you to the app where all the fun happens.
It is a way for you to identify your sexuality further than lesbian, gay, bisexual, and transgender.
For example geek, jock, otter, discreet, etc.
With an overall grade of 4.5/5, this is one of the best and most used apps for LGBT men where they can easily find an interesting partner, have fun, and express their sexuality without any prejudice.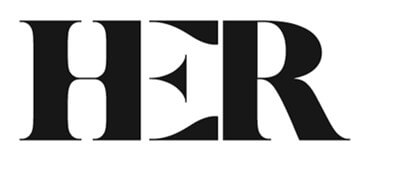 Signing up – 4/5
Making Contact – 4/5
Profile Quality – 4.5/5
Affiliate Program – 3/5
Overall Quality – 4/5
Made for LGBTQ women only by queer women themselves
The largest LGBTQ female app in the world
Real events where women can meet take place regularly
Sending and receiving messages is free
Messages can be sent to matches and friends only
Premium members only can view profiles who liked them
HER is 7 years old and was initially created in 2013 under the name Dattch (Date catch) but was rebranded in 2015 and HER was born.
It was made by queer women for queer women and other members of the female LGBTQ community.
Females rule here and the app isn't for dating only, but for platonic relationships, friendships, and other purposes as well.
Members are on average between 25 and 34 years old and in the photo below you can see their activity compared to the other two popular dating sites.
HER has almost 5 million users from 55 countries all around the globe.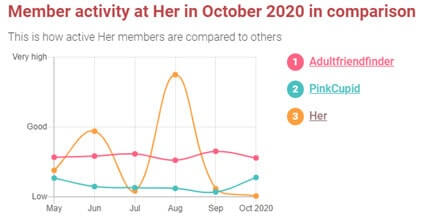 Ease of Use "mobile and desktop version"
HER is a very well-designed multi-purpose all-female app where men are not allowed.
They even had a few incidents when "male looking" women were accidentally not allowed to register.
The desktop version doesn't exist thus you can always enjoy the app on the go and also download it for free.
In case such an app is your cup of tea, we must say that the registration process is very easy as it is done through your Facebook or Instagram account as the best way to check if your profile is authentic.
That way your Ig or Facebook name becomes your HER name and photos are transferred from there to HER as well but can be edited afterward.
Some of the personal details that others will see on your profile are your name, age, relationship status, height, sexuality, and gender some of which are female, non-binary, agender, FTM, gender fluid, etc.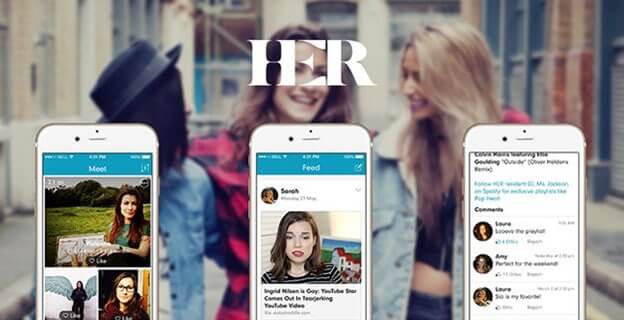 Some of the most important features are:
This is the main feature where you can swipe on different profiles that are presented to you based on your age and distance.
You can either like them or be friends with them or dislike and move on.
In this feature, you can communicate with members whom you like or are friends with, comment on their posts, upload your own, etc., and it is more of a social media page in a dating app.
In urban areas, many members post real events of all kinds and they are a very good way to meet other women and socialize.
Her free version offers certain perks such as registration, viewing profiles, sending and getting messages, and Meet and Feed feature, however, there is also a paid version that lets you see members' online status, who liked your profile, swipe limitlessly, rewind profiles, etc.
Cost structure:
1 month = $14.99
6 months = $59.99
12 months = $89.99
1. Where can I read success stories on HER?
This section is located on the official website, on the Blog section.
2. How can I contact HER?
There several ways – through e-mail, the official website WEAREHER or accounts on social media (Facebook, Twitter, Instagram, Tumblr, Pinterest)
If you would like to be part of an all-female dating site, that isn't only that, but also a fun social media, experiment, and meet easily in person HER could be your deal with an overall grade of 4/5.

Signing up – 5/5
Making Contact – 5/5
Profile Quality – 5/5
Affiliate Program – 4/5
Overall Quality – 4.7/5
Extreme openness to gender inclusivity with 13 gender identities
All sexualities are welcome – 22 sexual orientations are offered for the most precise identification
Very creative and fun questions in questionnaires
Very liberal and progressive dating site with a tendency to weed out non-progressive members with politically charged questions
There aren't many users in less urban areas
There are ghost profiles
OkCupid is one of the oldest dating sites created back in 2004, however, it went through a complete rebranding process in 2018.
Today it features incredible advertising and lures thousands of members every day to join.
It is an extremely liberal dating site that lets its users identify with 13 genders, 22 sexual orientations, and blank space left for everyone to add a preferred pronoun.
An estimate says that more than 50 million people have registered to this app since its launch and millions of them are active users.
On average members are between 25 and 34 years old and look for more serious commitments compared to other hookup dating sites.
It is present worldwide however it is the most popular in the US in urban areas, among modern, non-traditional millennials who wish to have a serious relationship.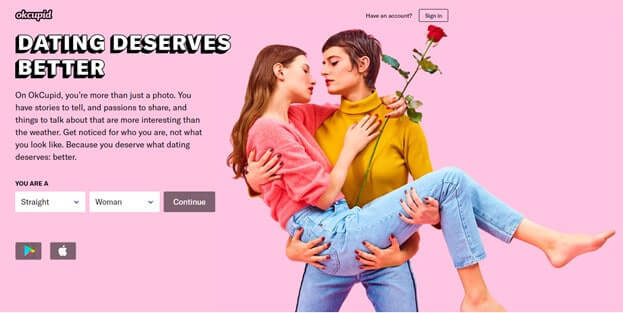 Ease of Use "mobile and desktop version"
OkCupid is a very fun, creative, and modern dating site that features incredible design and advertisements, but most importantly a dating site where dating is taken very seriously.
If you decide to join the userbase you will see what we mean.
Instead of answering boring questions with offered answers that don't suit you and many other people, there are more than 4500 different and fun questions to answer, such as: "Would you rather share a kiss in a tent or Paris?".
Thanks to these questions, OkCupid gets to know you very well and you can publish the answers for others to get to know you better.
Based on your answers and preferences you can play a swiping game but also look for people based on the same hobbies, favorites singers, etc.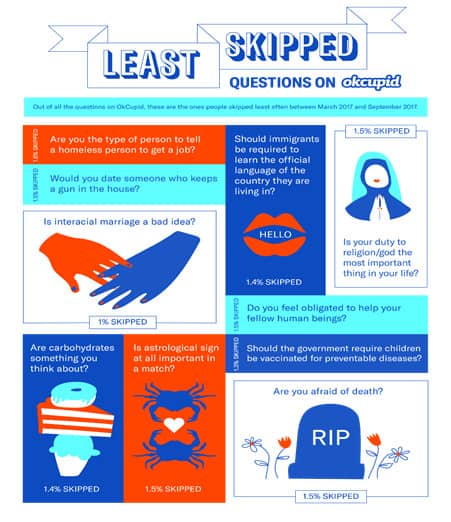 When it comes to contacting members, it is not possible to do it unless you both like each other, which saves many people from a ton of unwanted and rude messages.
Some of the fun features are:
By purchasing this feature your profile will be seen by more users in a few minutes than a whole day without it.
It lets you be active on the network without being visible to other users you haven't already messaged or liked.
This feature lets you see information about one profile at a time thanks to which you can decide whether you like them or not.
The free version on OkCupid is functional and allows you to create a profile, see potential matches, send and receive likes, and send and receive messages.
But there are also three paid memberships – A-List, Premium A-List, and Incognito Mode that unlock features such as no ads, seeing who liked you before you like them, unlimited likes, one boost a day, etc.
The prices are:
A-List
1 month = $19.95
3 months = $44.85
6 months = $59.70
Premium A-List
1 month = $34.90
3 months = $89.7
6 months = $149.40
Incognito Mode
1 month = $19.95
3 months = $44.85
6 months = $59.70
1. Can I get a refund for any unused time?
Unfortunately, OkCupid doesn't offer refunds for any reason.
2. How much does a Boost cost?
If you buy one, then it is $3.99 each, however, bundles are cheaper at 5 for $2.99 each and 10 for $2.49 each.
OkCupid gets almost the best overall grade of 4.7/5 thanks to its innovative approach, amazing design, and huge and highly diverse user base of individuals looking for a serious commitment.

Signing up – 4/5
Making Contact – 4/5
Profile Quality – 3.5/5
Affiliate Program – 5/5
Overall Quality – 4.2/5
Huge user pool in 196 countries around the globe
The fully functional free version
Modern design and fun experience
The very fast and easy registration process
People tend to look for hookups mostly
It encourages compulsive daily use
You may be wondering – Why suggest Tinder to BI people when there are better niche apps?
However, as you may already know, Tinder is one of the, if not the most popular dating app in most of the countries worldwide with a user pool of around 57 million!
This is why it does present an amazing choice for looking for fellow bi partners because they are there in large numbers!
So many different sexual orientations and different people can be found on there, that Tinder presents a universally good choice for any person unless someone is looking for a really serious relationship or a much smaller niche dating site.
As you can see in the image below, most of the users are between 25 and 34 and then 16 and 24 years old, which is the time of many experiments.
The women to men ratio are, however uneven at 38:62, but with that many users, you can rest assured that you won't feel it.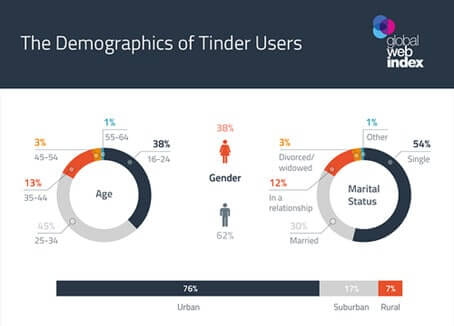 Ease of Use "mobile and desktop version"
When it comes to Tinder's functionality, we are happy to say that both desktop and app versions work perfectly, even though the app version is the most used one.
It can be found on both the App Store and Google Play Store and downloaded for free.
The registration process is very fast and doesn't take more than a minute.
You will be asked to insert your name, gender, e-mail address, birthday, and a profile picture.
After this, you can adjust the preferences based on which you will be shown various profiles and they are: preferred gender, age-range, and preferred distance from your location.
Based on these criteria you will be shown a profile stack and if you swipe through all of them, the best thing to do is to expand the distance option.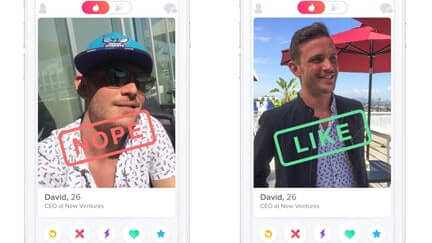 Some of the features you will experience are:
This feature is included in the premium version and shows your profile on top of the other members' stack so they get to see you first.
Thanks to this your profile will be seen up to 100x more than without the boost.
Thanks to this feature you won't be limited to searching for members who are up to 100 miles away from you but will be able to change location preferences and search around the globe.
If you swiped left accidentally and disliked a profile, but wish to change your mind, this feature will let you go one profile back.
Free version users get one Superlike per day to show someone they like them and would like to get matched.
Premium users get 5 of them daily.
Tinder has a highly functional free version, however, there are certainly great features locked in two premium memberships, such as seeing who liked you, unlimited likes and right swipes, rewinds, passport, accessing top picks, etc.
Here are their prices:
Tinder Plus
1 month = $9.99
6 months = $34.99
12 months = $54.99
Tinder Gold
1 month = $14.99
6 months = $52.99
12 months = $82.99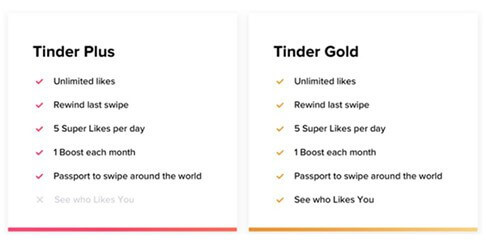 1. Can I use Tinder on my computer?
Yes, Tinder has a fully functional desktop version, however, many people find using Tinder on their phone more interesting.
2. How can I delete my account?
This can be done easily by clicking on your profile icon, then on Settings, and then choosing the "Delete Account" button.
If you wish to join again after this, you will have to create a new profile all over again.
If you wish to take part in this highly popular and very fun swiping game that people enjoy every day in 190 countries, and meet new people who look for casual dating, hookups, threesomes, or even friendships, Tinder is your place to go with an overall grade of 4.2/5.