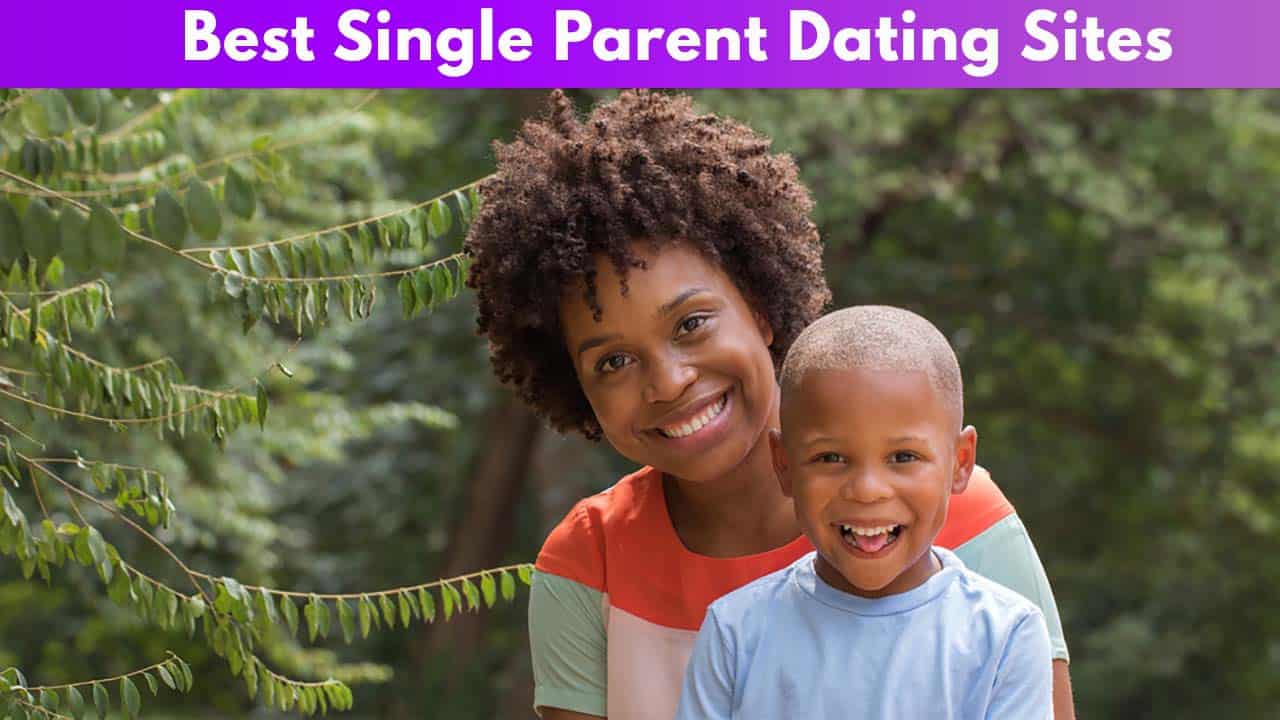 Being a single parent is hard. Yet, it's so rewarding at the same time knowing that you have this little creature that is your whole world.
When you are a single parent, there are so many things you would like to do, but you either have no time or patience.
Same goes for dating. You simply cannot spend too much time going out and meeting random people.
But, we have just the thing for you.
OFL Top Recommendations based on 100,000+ Survey

"Serious Relationships"
"Discreet Hookups"
"Best Course for Men"
"Quick Flings"
"Normal Hookups"
"Our Quiz"
Keep reading to discover our suggestions for five best single parent dating sites.
Is your dating app giving you the best chance for success?
Make sure to take our online dating site/app quiz to find out.
People who follow our dating site suggestions have on average 2 more dates per month.
Best Single Parent Dating Sites in Video Form:
Audio (podcast) form for those of you on the go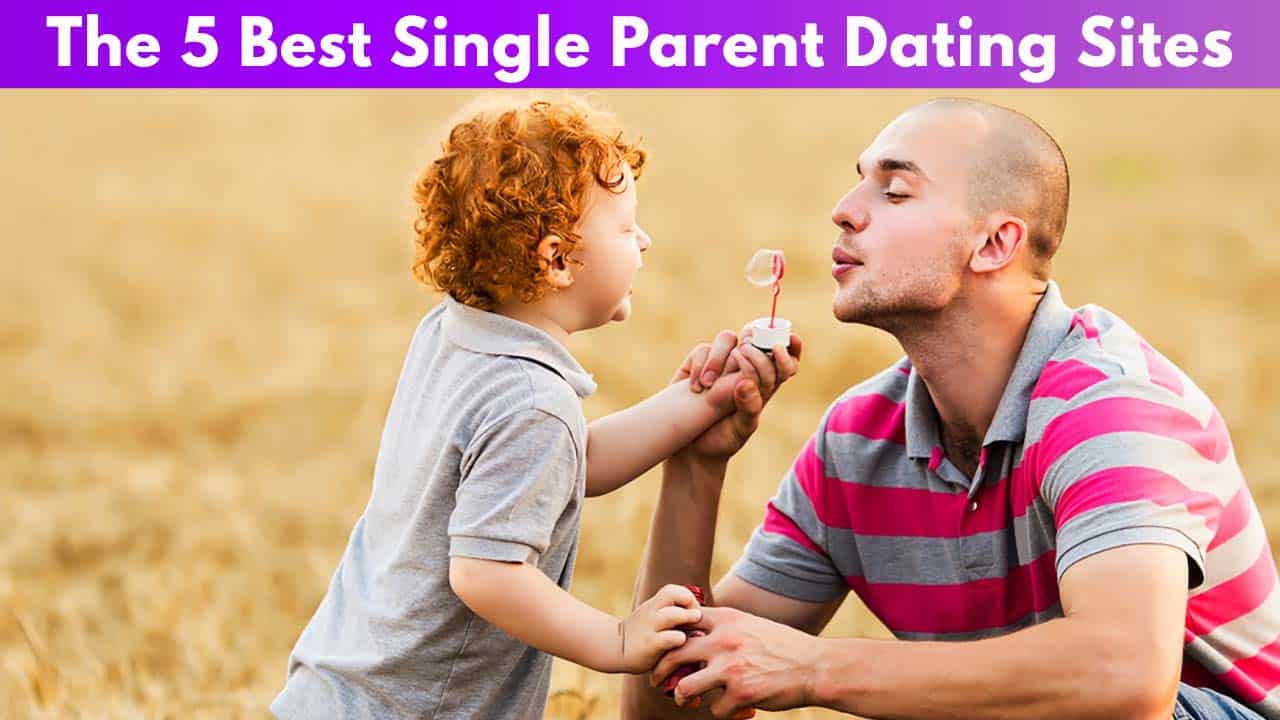 Below is my list of the top 5 single parent dating sites. I rank these on specific ranking factors such as price, registration, how easy it is to make contact, profile quality and more. This will help you decide which of these is the single parent dating site for you.

Dating tends to be more fun-oriented and sometimes is seen as a game for younger people with a lot of time on their hands but what about single or divorced parents?
This has been a tricky question for quite some time as the dating scene is so diverse and filled with people who are eager to get into the game that it was only a matter of time until a specialized service emerged to take up the challenge upon itself and connect this type of demographic.
Ever since it emerged on the public stage in 2013, it has immediately gained more and more attention thanks to the efficient way of connecting single adults into one coherent community that gives attention to each one of its members equally.
NextLove aims to fulfill the function of both a dating site and a way for mature adults to connect and meet up with a kindred soul or perhaps a potential best friend.
It follows a motto that "every person deserves happiness regardless of age or stereotypes" which exemplifies the equal chances of both sexes to get in contact with one another without giving either one an unfair advantage.
Pros
One of the most critically-acclaimed dating sites, especially in the UK
A large number of users that are equally filled with males and females
Clean and easy to navigate website with kind customer support
Mobile version and application are both available for this website
Ease of creation and deletion of an account
Cons
It is region-restricted
Includes many paid services and tools
FAQ
1. How do I block a person?
This can easily be done by clicking on the profile of the person you wish to block, then on the three dots that appear next to the profile of the said person and you will see the 'Block user' option.
2. How can I change my location, and how does it work?
Start by accessing your profile and access a dropdown which is located near the top of your profile which indicates your location.
You can put in any city and location you wish to be shown on your profile yet, once you log in from a different location, the change of the IP address will automatically pick up the location you are in and display that kind of information.
3. How can I get in touch with support?
You are given the option to contact support in a very straightforward way- by submitting a support ticket through the "submit request" function.
Additionally, assistance for any kind of issue can be received through the support email or dedicated social media pages.
Contact
NextLove is open to anyone who wishes to get in direct contact with them, ensuring that a support email, [email protected], is available 24/7 and is checked daily for any new inquires.
As for the address of NextLove itself, it can be found here:
Next Love Ltd
Reg. number. C60580
The Plaza Commerical Centre, Level 8, Suite 5
Bisazza Street,
Sliema, Malta SLM1640 Malta
OFL Top Recommendations based on 100,000+ Survey

"Serious Relationships"
"Discreet Hookups"
"Best Course for Men"
"Quick Flings"
"Normal Hookups"
"Our Quiz"
Customer service agents are available 7 days a week.
2. SingleParentMeet

Rating
Registration 5/5
Making Contact 5/5
Profile Quality 5/5
Overall Score 5/5
Description
With their suggestive name, SingleParentMeet is our second proposal for you as a single parent looking for a date.
They are operated by PeopleMedia, so basically they are a sister company to Match.com and OkCupid.
The site operates throughout USA and Canada and is currently among the top largest services for online dating pertaining to single parents and it can boast with more than 50,000 visitors.
Moreover, the site marks more than 1,000 new profiles daily.
SingleParentMeet works equally well for both single mothers and single fathers, however, it does not necessarily have to be used by this group of individuals.
The registration is simple; once you go to their website, you will find registration field where you need to choose out of four available options – a woman searching for men/women and a man searching for women/men.
As seen above, the site does not discriminate between homosexual and straight population, so no need to worry that you will not be able to find a loving woman if you are a single lesbian mum.
So, after you enter these preferences, you will have to reveal if you are registering from the USA or Canada.
After that, you just follow the easy steps and complete your registration where along the way you will also have to provide your e-mail address.
Upon finalizing your registration, you can then edit your profile in any way you like.
Pros
Registration is free and site is simple and easy to navigate.
You do not have to be a single parent to use it.
You do not have to be straight to use it.
The site is partners with Care.com so if you fix a date, then you can find a babysitter easily.
They have high ratings.
Not very expensive compared to other sites operating with the same purpose. You can also make significant savings with a longer-lasting subscription.
Users who decide to upgrade, need to pay only a small amount of money per month to gain access to ConnectMe feature, which is perfect from the privacy point of view (you can call and text without sharing your phone number).
The site operators are aware of the perils you might stumble upon during online dating so they provide general guidelines to follow during online communication and prospective offline meeting.
Additionally, they provide multiple articles on dating and dating tips relevant for single parents so you do not have to spend too much time digging for info or latest dating trends somewhere else.
You can download the app from Apple Store or Google Play and look for dates from your mobile too.
Cons
You need to get the premium upgrade to talk to other members.
You might come across unfit matches since some will be there just looking for easy prey (single moms).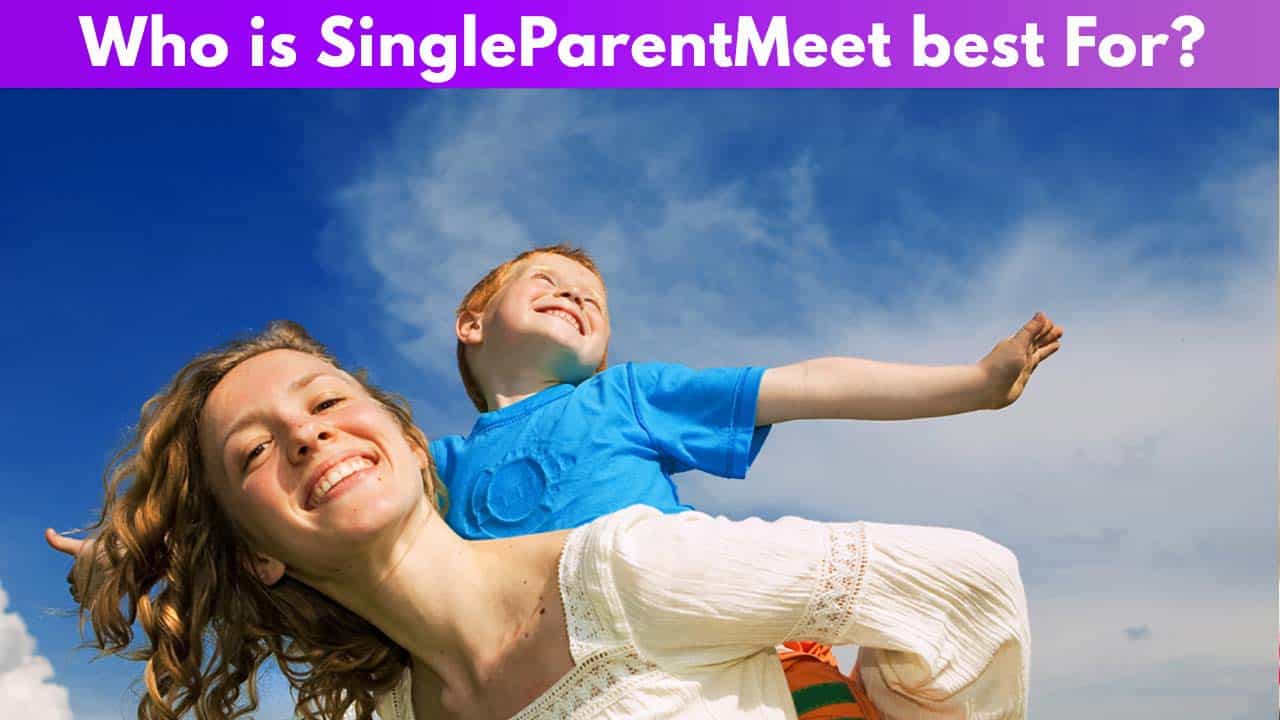 Besides being ideal for single parents (obviously), SingleParentMeet can also benefit to LGBTQ population as well.
The reason is that the site is also friendly towards homosexual single parents who can easily find a date here.
FAQ
The FAQ section is a welcome addition to any website since it might provide answers to a variety of questions you may have.
On SingleParentMeet website, the FAQ section is not given separately; however, you will find it under Contact us.
Once you go there, you will be given a whole list of question.
Some of the most relevant ones are given below.
1. What is the status of my account?
If you want to check the status of your account, these are the steps you need to follow.
Click on your Settings (top right section) and then click/tap My Account in the drop-down menu that will show up.
Once you reach the Account Status option follow the View Account Status link after which the current status of your account shall appear together with the Transaction (Payment) History.
2. How do I block a member from contacting me?
This is done quite easily.
You just have to click the Block icon, which can be found on every member profile.
If you change your mind about some member you can also unblock them.
To do this, just follow the steps given under the same question.
3. How do I report a concern?
Question No. 3 brings us to another question deeply involved with privacy and security concerns.
Should you have any concerns about somebody's behaviour, you can always report that.
So, in case of any suspicious activity or inappropriate behaviour, feel free to click the Report a Concern icon, which can be found on every member profile.
The good thing here is that these are always completely anonymous. Your report will go directly to the appropriate team for review and they will deal with it appropriately.
Contact
In case you have additional questions besides the ones under FAQ, you can choose option Contact us at the bottom of the Contact us page (which includes the FAQ).
The link will take you to a form you need to fill out and submit to the site administrators who shall reply to you in due time.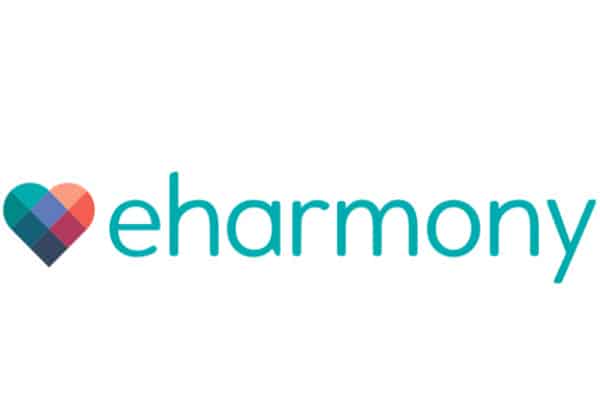 Rating
Registration 5/5
Making Contact 5/5
Profile Quality 5/5
Overall Score 5/5
Description
The next suggestion on our list is eharmony which can brag with as many as 10 million users who are constantly active and at the same time, it offers a database of 750.000 paid subscribers.
It can also boast with the fact that it is used in 200 countries and more.
What distinguishes eharmony from other suggestions given here and dating websites in general, is the fact that they apply a registered model to dating also known as 29 DIMENSIONS®.
This is a scientific approach for matching highly compatible singles, all based on compatibility features found in thousands of successful relationships, as they explain it on the website.
The 29 Dimensions of Compatibility patented by eharmony takes into consideration various aspects of your personality such as relationship skills, values or beliefs, emotional temperament, etc.
Since in most of the cases people do not have the time for lengthy registration, eharmony might not be for you.
Namely, you can register by filling out a simple form and proceed to find matches; or you can complete a 150 questions questionnaire.
The questions are grouped under aspects relevant for attraction and compatibility so you might have to deal with questions such as to rate how clever, extrovert, or for example, prone to arguing you are.
All new-comers will also need to go into details concerning the ideal age of their perfect match and to also include the basic data regarding relationship status, income level, education, etc.
Once you provide your answers to the above, the site will be more accurate in suggesting matches to you.
Anyhow, after this lengthy registration everything else is a piece of cake.
Pros
The use of the scientific approach to dating makes it unique.
Being present all over the world, it includes a substantial database from which it chooses the best match based on the preferences you set, which leads to a minimum chance of being contacted by people you generally would not like.
It offers a variety of dating options, taking into account the social background of member (Single, Black, Christian, Hispanic, Jewish Dating).
Only adults are allowed to register.
They support their members by offering free pieces of advice on online dating in general and their own online dating community.
The site provides unique features for guided communication which can greatly assist members in figuring out how to start communication with a new crush they found online.
The site is deeply devoted to protecting your privacy and peace of mind by allowing you to block or report anyone displaying inappropriate behavior.
Although not originally meant for single parents, the site allows you to emphasize some aspects of your life/personality so this is where you can stress that you are a single parent.
Cons
You can send and receive messages only if you are a paid subscriber.
More expensive than other dating sites.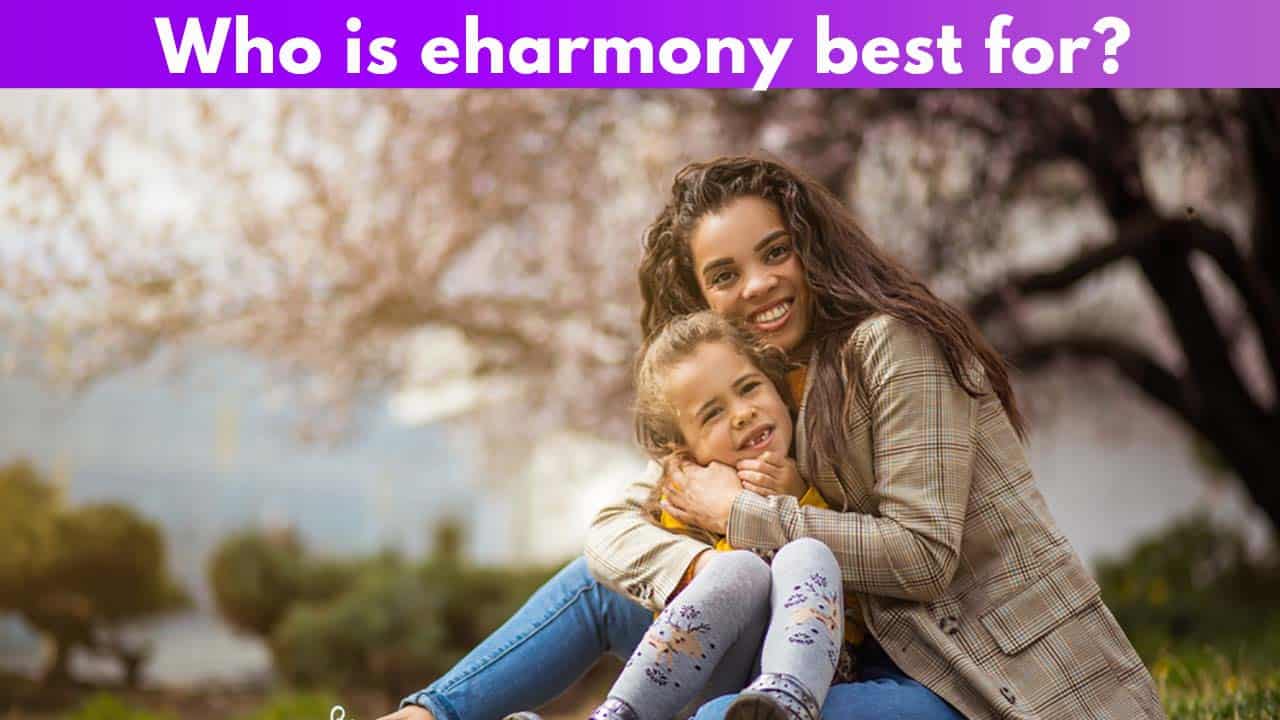 eharmony is an online dating website that works best for people who are not afraid to spend a little bit more time to register and thus reveal some details about themselves.
Moreover, it is ideal for people who are direct and specific in their request, who know exactly what they are looking for.
Hence, if you a single parent who does not have a problem admitting that to a significant number of people who are not single parents but are looking for a date, then eharmony will be good enough for you.
FAQ
The FAQ section of the site is organized under title Help. This is where you will find a list of questions people often ask on the left, or you can choose from categories given on the right.
Moreover, you can enter a word or a phrase that your search is related to in the given field and check for results.
Some of the most important questions that the site administrators have already replied to are presented to you even here.
Take a look!
1. How do I report matches that I believe may be suspect?
eharmony makes it easy for you to report someone whom you find offensive.
For example, you can report them directly from their profile page or from within your communication.
The good thing is that once you report someone, they will never know since these reports are strictly confidential, and your report will be sent directly to their Trust & Safety team for review instead.
2. Retaking the Relationship Questionnaire
The site requires you to fill out the questionnaire only once, so no need to retake it later on.
However, since they are aware of how life circumstances or your opinions can change, they can reset the Questionnaire.
Whenever you feel like re-taking it, just get in touch with customer care and they will provide the required assistance.
3. Why am I getting matches outside of my current settings?
As a matter of fact, the site allows for this option occasionally.
If you see a match that does not meet the preferences you gave, this is probably due to Flex Match.
With this option, the site occasionally expands the selection criteria by showing matches who slightly differ from your preferences.
In this way, the site prompts you to leave your comfort zone since you never know when and where that special someone might show up.
If you still want to stick to your original choices you can adjust or turn off Flex Matches option; a detailed explanation of how to do this is provided under this same question in the Help section.
Contact
If you click the About Us section, at the very top of the page, an additional menu will show up offering additional options including Contact.
Once you click it, it will lead you to a page where you can choose multiple options.
They divided contact channels for various topics, so you can click and of these which will eventually take you back to Help page.
Sign up for free at eHarmony here.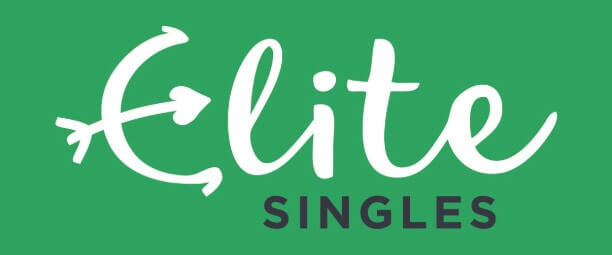 Rating
Registration 5/5
Making Contact 4.5/5
Profile Quality 4.6/5
Overall Score 4.7/5
Description
With their high success rates and intelligent matchmaking, EliteSingles are our top pick No. 4.
This is a site specifically designed for holders of a bachelor, master or doctoral degree offering high-profile singles a chance for a serious relationship.
It pertains to the gay, lesbian and straight population on equal terms without discrimination.
The site lists a few sub-categories of dating according to what your target group is.
This is how you can opt for gay dating, Christian dating, Asian dating, and most specifically there is a special sub-category for single parent dating, which is why this website deserved a place on our list.
Through its partnerships, EliteSingles can boast of being present in over 25 countries worldwide, thus making it easier for 2500 singles to find love.
Moreover, they record 165.000 of new members on a monthly basis.
The registration process is easy, you select your gender, define your preferences and you can get started.
Pros
Easy registration.
The matches are selected according to location, relationship preferences, and answers given in the Personality Questionnaire which is quite thorough (traits you prefer in a partner, temperament, hobbies) and as a result, you get intelligent and precise matchmaking.
You can conduct the search by categories such as Desire to Have Kids, Age and Height, Education and Income, Distance, Ethnicity and Religion and Smoking and Drinking Habits.
The employ strict privacy and safety measures, such as ID Authentication and a proven Fraud Detection System, among others.
Their support team is available 24/7.
You are offered a free membership option but you can also get affordable subscriptions.
You can download the app from the App Store and Google Play.
Cons
If you're into casual hook-up, then EliteSingles is not for you.
Unlimited communication is available only to Premium Members.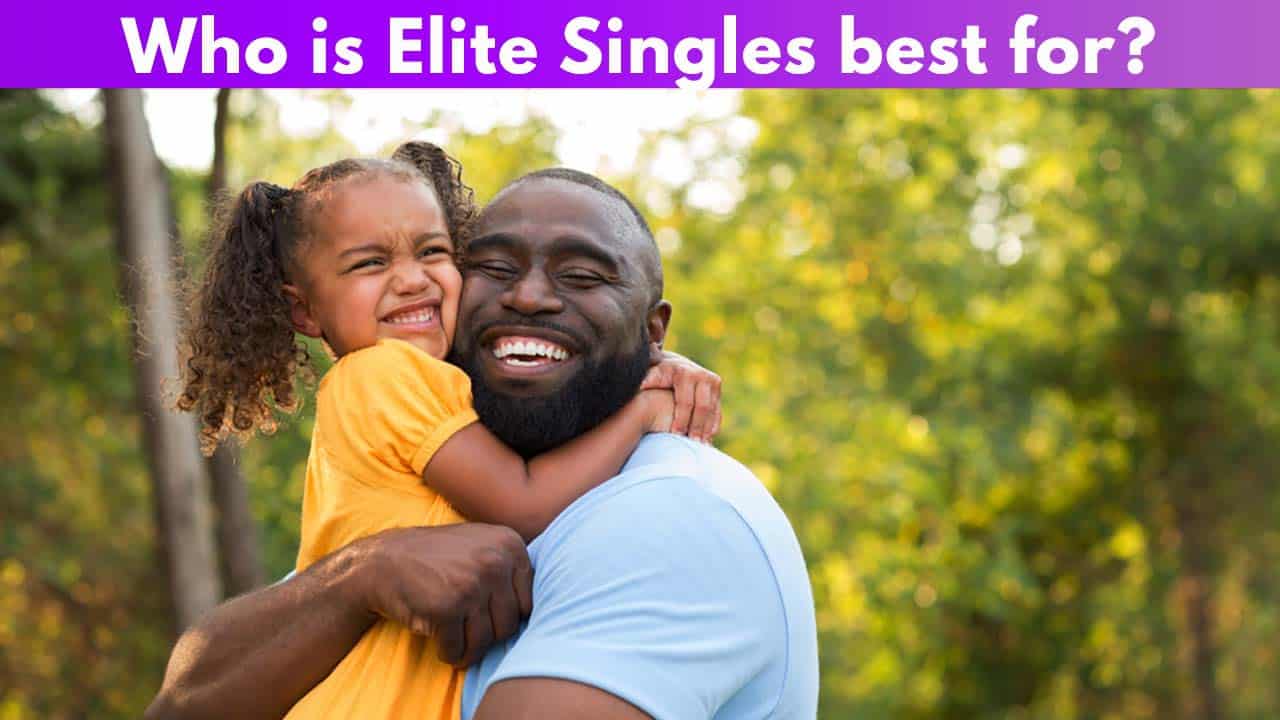 The EliteSingles website is the best option for educated professionals who cannot be bothered with trivial and fruitless dates.
At the same time, it works more than well for single parents looking for a date, since the website offers a special sub-category of dating for single parents.
FAQ
Frequently asked questions onEliteSinglessite is found under Help sections.
The questions that people asked most often are given below.
1. How can I contact a match?
To contact someone whom you like, you can send a personalized message or a smile or you can comment or like their profile entry or photo.
Additionally, you can also send a photo request.
Each of these is explained further under this question
2. What can I do with a free membership?
As a basic member, you can a) view your personality test results, b) receive partner suggestions, c) send smiles and likes and d) upload photos.
3. How do I cancel my Premium subscription?
The automatic renewal of your Premium membership can be switched off by accessing the online cancellation form.
Having logged into your profile, you need to follow these steps:
Navigate to My Account via the menu and Membership > Select the cancellation link "Cancel" > Select your cancellation reason and click/tap Continue > Enter your password and click/tap Confirm.
Of course, these are not all the questions you can find there – they are just highlighted as the most relevant ones, while others are sorted under topic they are related to, which are found on the same page.
Contact
As for contact, you can always get in touch with customer care service.
They are available 24/7 and all you need to do is fill out and submit the contact form on the Help page.
Sign up free for Elite Singles here.
5. SingleParentLove

Rating
Registration 4.9/5
Making Contact 4.1/5
Profile Quality 4/5
Overall Score 4.3/5
Description
The third in our list is again a website dedicated to (mostly) single parents.
Joining the SingleParentLove community is fairly easy – just go to their website and on the homepage click View Singles Now.
This will take you to a basic form you will have to fill out and become a member or, as an alternative, you can sign in using your Facebook account.
Moreover, this website offers a 3 months free trial period during which you gain access to Platinum membership.
The use of this site is rather easy in general – you sign in, browse for matches and then get in touch with them.
This website is part of the CupidMedia network and it offers a database with thousands of single parents' profiles.
Operating globally, they make the quest for a date fun and pleasant experience.
Still, if this might sound as highly immature to you, note that the site is rather serious which they prove by incorporating community guidelines on the website.
Moreover, they are deeply devoted to preserving the safety and privacy of their users which is why they provide helpful tips for dating safety.
Pros
The registration process is simple and free.
Moreover, you can opt for free 3 months' trial period.
You can remain anonymous to other users until you feel ready to provide your contact information to them.
The site cares about your safety and privacy and it accordingly provides all the relevant instructions.
Should you feel offended by someone's behaviour you can always report abuse.
Even though you can search for matches yourself, the site also provides matchmaking service which can facilitate your quest for love or fun.
You do not have to be a single parent to use this site, so if you are unburdened by the fact that someone had a past and you are single looking for love, this might be just the site for you.
There is an app available on Google Play for your mobile devices so you can browse for matches on the go.
You are granted access to chat, email, video, and instant messaging features.
Cons
Browsing through matches all by yourself is time-consuming so as a single parent you might feel disappointed by the site.
The quality of members might be poor or questionable at times since there might be those who lie about being a single parent just so they could take advantage of single parents (or single mothers, more specifically).
Who is it best for?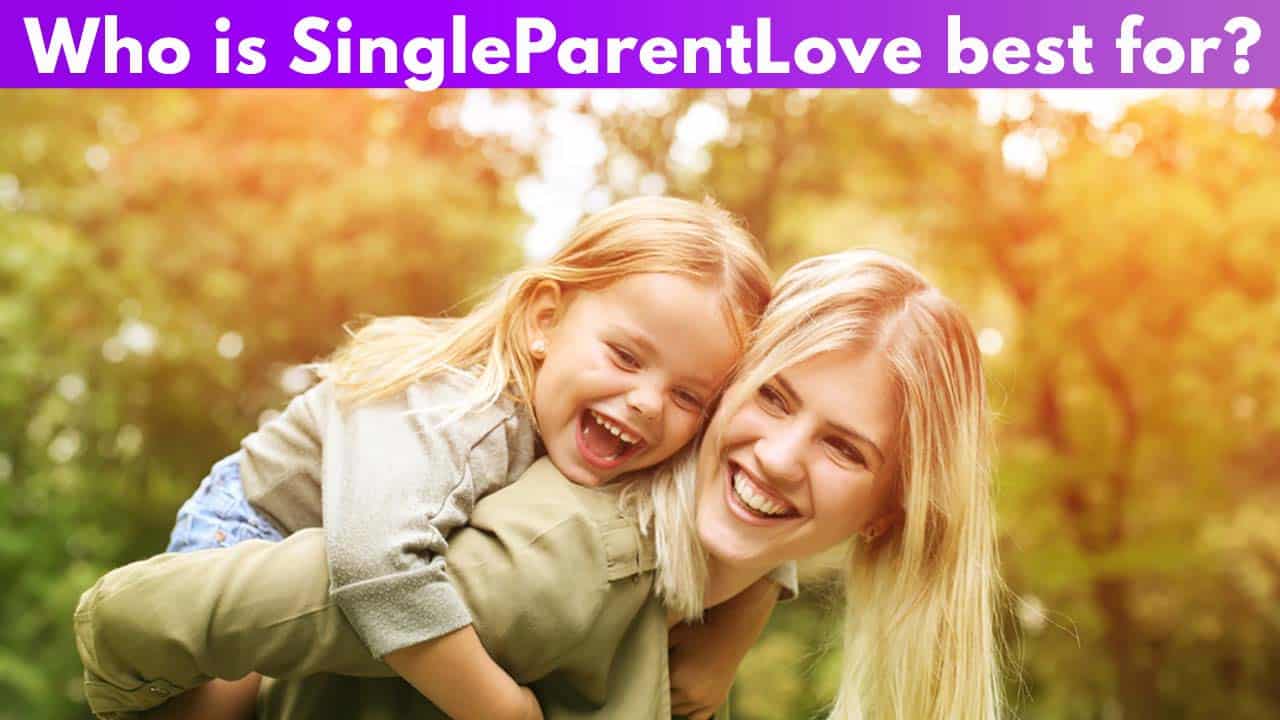 This website might turn out to be the best solution for those parents who can afford to spend a certain amount of time by their PC and browse through numerous profiles of random members.
Otherwise, you should just go with their matchmaking service and hope for the best.
FAQ
Again, the FAQ section is not clearly indicated so you might have some trouble finding it.
To help you out, follow these steps – go to the bottom of the page, search for Information then click Site Map, Use Site, Member Help.
This is where you will find multiple questions grouped according to the topic they relate to.
We hereby present to you some of the most interesting questions you can find there.
1. How do I report abuse?
You can do this through multiple sources, such as in the messages box with this person or their member profile – just click the "Report Abuse" button and be done with it (or them).
Or you can block them through Instant Messenger by clicking the "More" menu and then "Report Abuse".
Moreover, note that while reporting someone you will be asked to provide the reason for reporting them with relevant information to support your claim.
2. How do I contact other members as a Standard member?
The communication between standard members and other members is achieved by sending interests or messages.
Next, standard members can read messages from premium members or they can use Instant Messenger with premium members.
Of course, the site provides necessary instructions on how to do any of these.
3. What are the membership options available?
SingleParentLove offers three membership options – Standard, Gold, and Platinum.
The Standard option is the one you don't have to pay for and it enables you to send interest to all other members and you can communicate with Gold and Platinum members.
With a Gold membership, it is possible for you to get in touch with all members, no matter if they are Standard, Gold, or Platinum member.
Platinum members can access all site features, even Profile Notes, advanced matching features, or message translation services, for example.
Contact
Even though the site provides detailed FAQ list, you can always get in touch with the team.
You will find the link to contacts at the bottom of the homepage, so depending on your location, you can choose where to address your question, since they have multiple contact channels for different regions worldwide.
Final Thoughts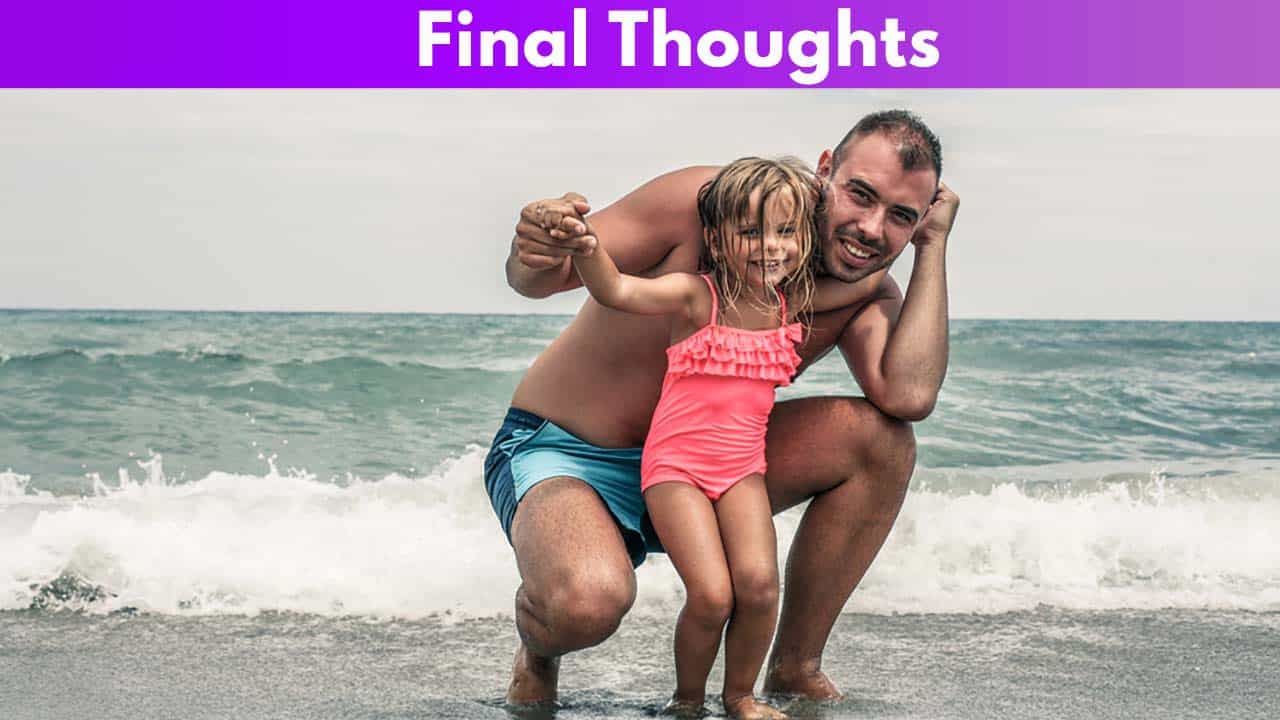 Being a single parent has always been a tough job since you have to do the work usually done by two people.
However, you still do not feel the burden since you have your little precious being to just smile at you and make your life easier.
Despite this, you must long for romantic human touch, and finding it can be tough when you have a child to take care of.
Being aware of your toils, we have given you some tools and aids in finding your match, so use them to your advantage and find someone who will understand that they might not always be the number one person in your life!