If you're out there dating again and new to meeting someone, then chances are you'll be texting before the first date. You might find yourself wondering how long you should text someone before a potential first date or wondering where the messages are about to lead. Perhaps you're even online dating. You've been sending text messages with a romantic potential back and forth for some time, but it feels like you're stuck in forever comms and not getting offline to have that initial face-to-face meeting. We'll share our top dating tips around pre date texting and some key rules to navigating texting while dating.
Don't Build a Pseudo-Relationship
Chatting back and forth pre-date can feel great, but you want to be mindful that if you don't go out for a date soon, things could fizzle out if you're texting constantly. Pre date texting gives singles a hit of serotonin which creates a feel-good factor in the early stages of dating that we often want more of. There's no doubt that the excitement involved pre date in those exchanges can be down to checking on someone's values, interests, and wants in dating and relationships. There's also the added ingredient that someone's sense of humor and time to pre-mediate responses can make the online exchanges a fun time. However, it's hard to tell before you get offline and meet face to face whether someone is a good fit. While the pre date texting can be enjoyable, you may find yourself building a pseudo-dating relationship with someone who isn't right for you. You can only make such an informed decision when you go ahead and meet offline, in real life, especially if you met while online dating.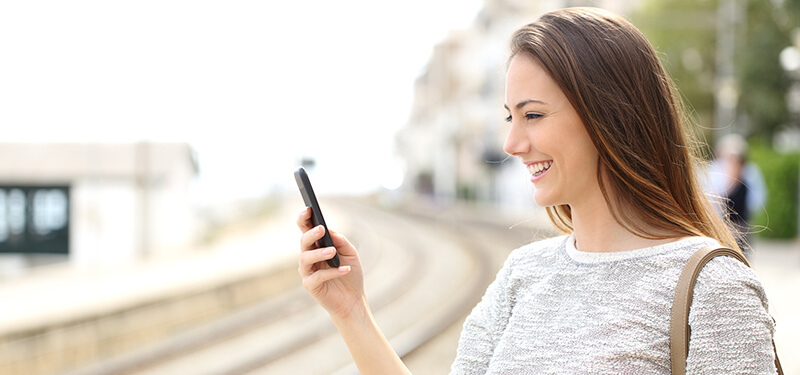 How to Escape Forever Text Messaging
Whether you have been chatting with someone for anything from a few days or perhaps even a few weeks, the anticipation can build around when you would like to see each other face to face. Men and women often tend to have the same questions around this side of dating and meeting someone new, as they want to escape forever text messaging and see if the person on the other side of the swipe, like, or match is the real deal, romantically speaking. To escape text messaging for what might feel like forever, you can take the plunge and ask them on a date. Or, you can be forthright and tongue in cheek, which may come across as flirty by asking them, "When are you going to ask me out on a date?" Don't be scared of rejection because if they don't want to confirm a date in writing with you by text or online message, then at least you haven't invested any more time in the wrong person. Also, it's important to know that if this person declines any hint of a first date, then it's a strong sign that this wasn't your time for your romantic door to open and they will be making space to step aside for you to welcome the right person into your life.
OFL Top Recommendations based on 100,000+ Survey

"Serious Relationships"
"Discreet Hookups"
"Best Course for Men"
"Quick Flings"
"Normal Hookups"
"Our Quiz"
First Date Texting Etiquette
If you've taken the leap of faith with a dash of courage and have asked for a first date, when confirmed, you'll most likely be looking forward to meeting each other for the first time. You might then wonder what your texting etiquette should be before and after a first date, to ensure it all runs smoothly and that both men and women are on the same page when it comes to meeting each other for in-person dating. Here are a few dating tips and steps to follow as key rules to texting while dating.
1. Always start by confirming a date by text message with each other in a fun, subtle, and light way to keep it exciting, perhaps even injecting a sense of humor to ensure you're both on the same page. The last thing anyone wants is to feel let down by a first date not going ahead, so make sure to confirm in advance.
2. If a guy cancels a date by text message, but you'd still like to see him, make sure not to take it personally. Look at finding a new date and let him take the lead on it. You should know that you are someone worth pursuing, so you shouldn't chase someone who has canceled your first date with them. Let them do the work of re-scheduling and communicating with you by text message or calling to create that first date again quickly.
3. If you've made it to your first date and you've enjoyed your date's company, you might be wondering when you can first be in touch with your date to let them know you'd like to see them again. Or, perhaps you're thinking about waiting for your date to make the first emotional move through text messaging. In this instance, we would highly recommend not waiting the 3 days that some of the textbook dating advice might suggest to you. Instead, you should perhaps message them when you get home after your date to subtly let them know you had a good night and got home safely. This kind of text message will offer them an olive branch to suggest a second date or let you know if they felt the same. Don't sit around waiting for your date to text you first after the date; you can make a move and send them a message shortly after.
4. If you found that you went on a first date and didn't quite click with someone romantically, it is also important to communicate either by call or text message. Don't leave someone hanging as it's important to treat people how you would like to be treated in modern dating. Don't you think so? We certainly do.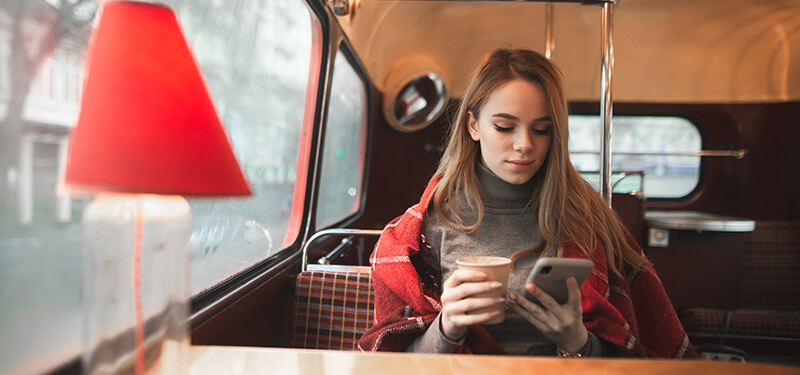 Text before first date when navigating modern dating is one of those questions on many single minds, especially when looking for love. The next stage of questioning in comms can often result in asking oneself, "How often should I be messaging in between dates?" There is no specific right or wrong answer, but it's always good to remember that communication is key. As long as you're out there dating and you are being an excellent communicator in what you want and need in a relationship, and you're both honest with yourself and other potential partners, there isn't very much that can go wrong on the communication front. It's important to remember that dating and building a new relationship should be fun and should light you up. If you feel more weighed down with worry about meeting someone new or with a specific someone, you can ask yourself how the person you are chatting with makes you feel. Leaning into consistency with someone in communication can make you feel more confident in yourself and the prospect of this turning into something much more significant, such as being in a couple.
To conclude, texting when dating can feel like it's hard and perhaps another hurdle in modern dating to get to grips with, but it doesn't have to be. As long as both men and women don't spend weeks or longer chatting, building something uncertain, and equally have great manners in text messaging etiquette, singles can essentially streamline the process. If you're looking to set yourself up for dating success by navigating texting before a first date, you can't go wrong by following these top dating tips.