Everybody in this world knows how finding somebody to love or just have fun with it is hard.
It seems like we are surrounded by possibilities, but that doesn't mean that all of those possibilities are made for us.
Maybe there's somebody out there who would fit our needs, but they're very far away and we have no manner of personally getting in touch with them.
Fortunately for us, the internet provides us with so many ways that we didn't even know we needed.
OFL Top Recommendations based on 100,000+ Survey

"Serious Relationships"
"Discreet Hookups"
"Best Course for Men"
"Quick Flings"
"Normal Hookups"
"Our Quiz"
Connecting with people around the globe has never been easier, and if you have an interest in a specific country or culture there are a plethora of websites that are based on those characteristics.
Without further ado, let's take a critical look at the Thai Cupid Review!
Is your dating app giving you the best chance for success?
Make sure to take our online dating site/app quiz to find out.
People who follow our dating site suggestions have on average 2 more dates per month.
Thai Cupid Review in Video Form
Audio (podcast) form for those of you on the go
About Thai Cupid

Thai Cupid is an online dating community that is a part of the Cupid Media Network.
You might have already heard of this company regardless of your knowledge of the dating website scene, as they are one of the most popular dating networks out there.
Thai Cupid is one of their many niche dating communities, and there are actually over thirty of them.
They are all based on things like religion, ethnicity, physical appearance, special interests and such.
Thai Cupid was founded in 2002, and it has connected thousands of singles from Thailand with their interest around the world.
This website is considered to be one of the most legit and secure ones, and that is exactly why it's a place for more than 1.5 million registered singles worldwide, and that number is constantly growing.
Without a doubt, this insane number of people is what also makes this website the number one dating website in Thailand.
In addition to that, not only does it have a big number of members, but most of them are active, which is usually a rare case when it comes to websites like this one.
All things considered, Thai Cupid is a dating website that promises to find somebody for you who suits your wishes and interests and also lets you connect and talk to that person, hopefully leading to more than just talking if you both find each other interesting.
Features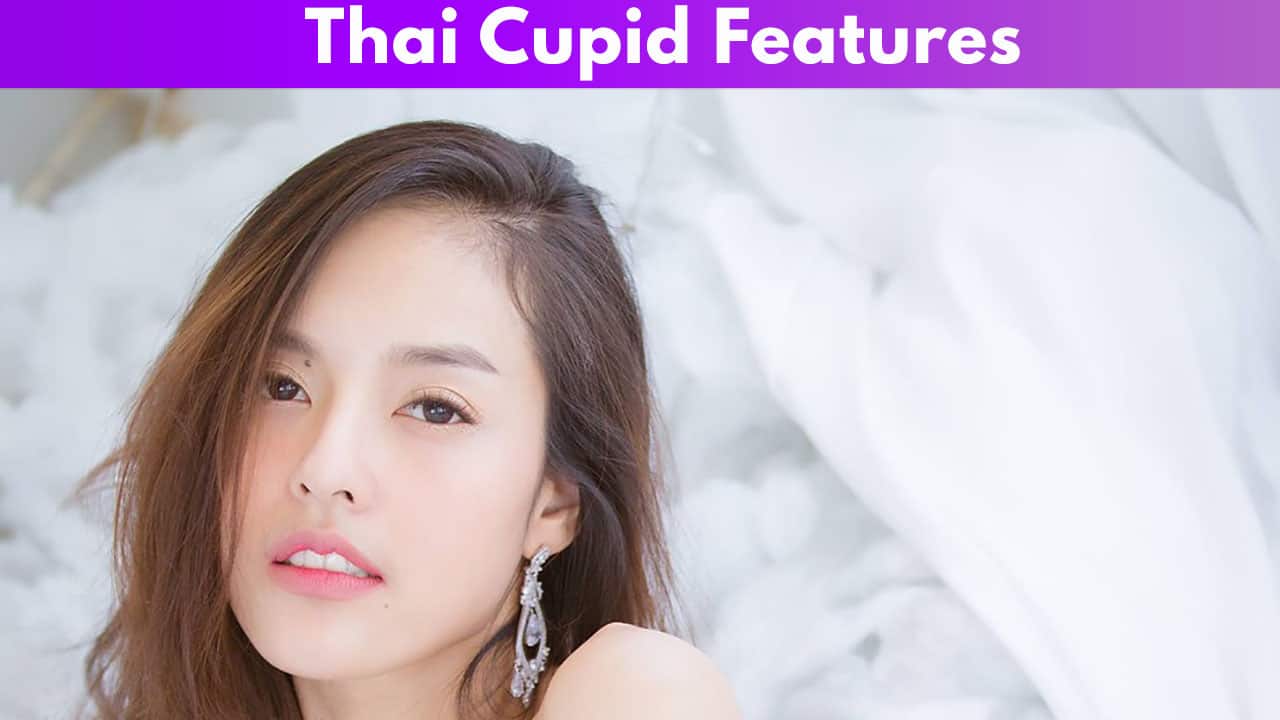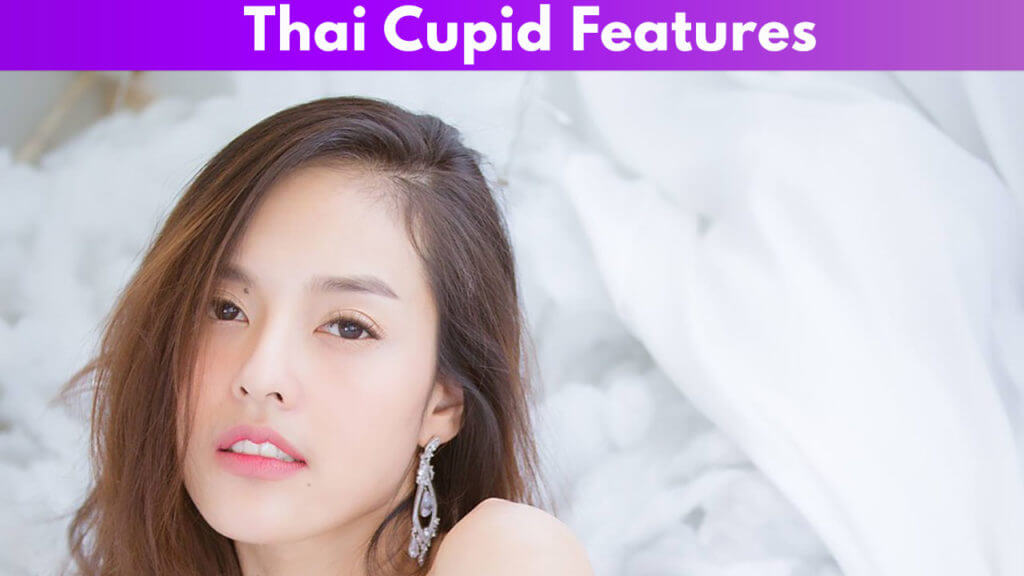 Needless to say, this website is made for Thai people and others who are interested in their life and culture.
This is why this website is available to use in multiple languages, such as English, Spanish, Russian and Chinese.
However, these aren't the only ones, as there are over 20 languages that you can choose.
The interface of the platform is similar to any other website that falls under the umbrella of Cupid Media.
OFL Top Recommendations based on 100,000+ Survey

"Serious Relationships"
"Discreet Hookups"
"Best Course for Men"
"Quick Flings"
"Normal Hookups"
"Our Quiz"
The design is simple and user-friendly, guaranteeing that people of all ages that are over 18 years old can use it.
In addition to that, this website contains many other useful and convenient features, such as:
Your personal profile that you can provide with a lot of information about you to get matches that suit your interests more
A very reliable and helpful search engine that is sure to find your match
Simple registration process, which we will talk about more in the next part of this review
Joining this website is free, and it's also free to use, but you can always upgrade in order to get access to more special features
Customer support team
Safety and security
Great mobile app that lets you easily use this website even when you're on the go
Other than the features listed above, there are also some special features on the website:
Instant Messenger – This feature of Thai Cupid has an option for both text and camera. If you opt to be a Standard member you can only chat with people who are Gold or Platinum members.
Block list – If you're facing trouble with people who are bothering you or being offensive you can always put them on your list of blocked members so that they can't contact you, ensuring a more enjoyable and stress-free user experience.
Verify Accounts – If you wish to, you can easily verify your account by uploading a picture of your ID or other identification documents, or sending Thai Cupid an email. Of course, your personal information won't become public, you'll just be verified as an actual person which will better your chances of success.
Cupid Tags – You can use tags to describe yourself on your profile to let people find you and get to know you better.
Sign Up Process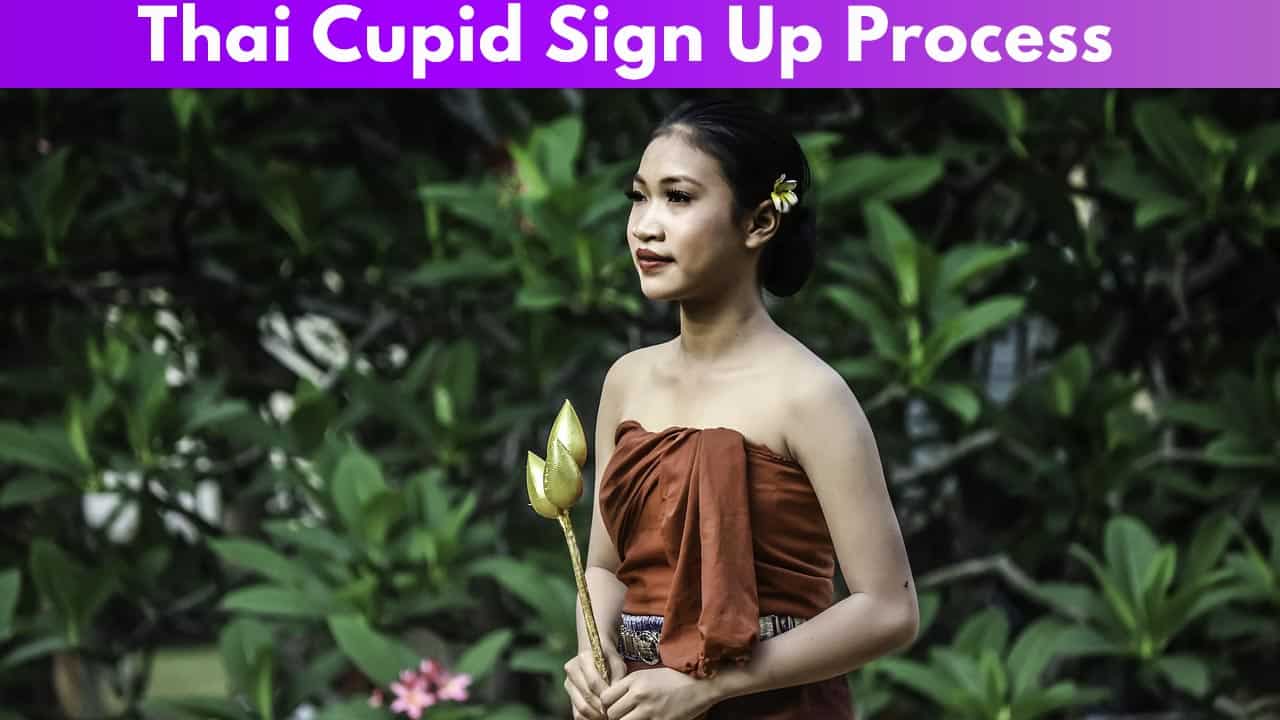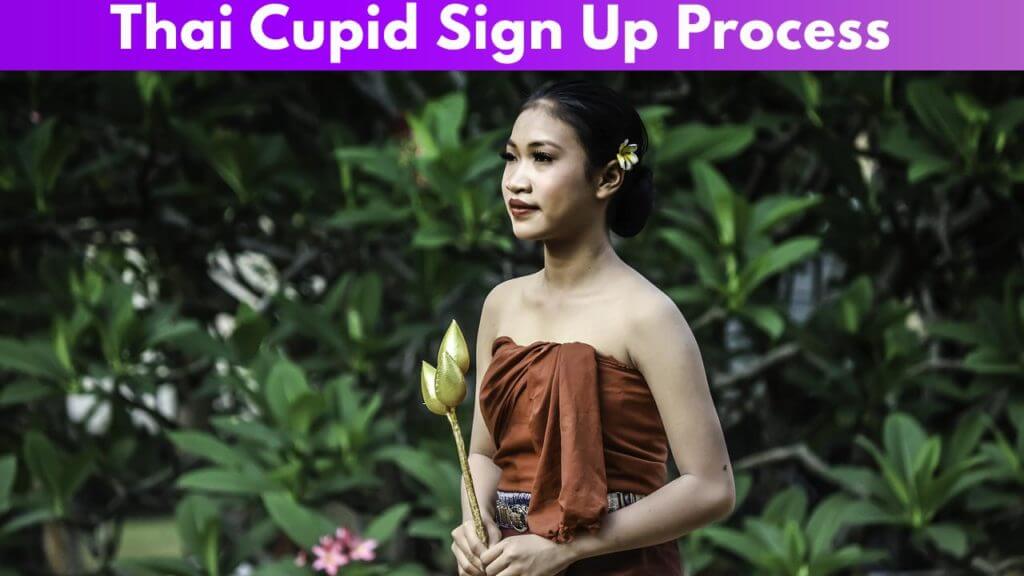 The sign-up process on Thai Cupid is extremely easy. You can choose to either sign up using your Facebook account or just by your email.
If you opt to sign up with Facebook, you are giving Thai Cupid access to information that you already have on your profile, meaning that the sign-up process is completed in minutes.
However, if you don't want to connect your Facebook account to Thai Cupid you can choose the option of signing up via email.
This option is also really easy to use. You just have to type in your email address, a new password, and your age and gender.
No email verification is needed, so this option is also pretty effortless.
An extra step that you have to take when signing up via email is to set up your personal profile that will be the first thing that people see when they match with you, and that will be used to find your matches.
This is why it's important to show yourself in the best possible light.
The first part of setting up your profile is to choose a flattering and high-resolution picture of yourself.
Needless to say, having a good photo on your profile will significantly increase your chances.
On Thai Cupid everyone can see your picture without any need for payment.
Your picture also has to be approved by Thai Cupid which will take about 24 to 48 hours.
Another thing that's important and connected to your profile picture is account verification.
By having a complete profile or a verified one your chances at finding matches get better, as everybody prefers people who seem real and are not just there to catfish.
We already mentioned the steps to verification above, and they are pretty easy to follow.
That being said, completing your profile information will take a bit more time.
The questions are really detailed and you can choose to answer questions about your preferences, hobbies, income, education, etc.
These things might seem pretty private, but the more fields you fill out you'll have better chances of getting other real people to talk to you.
After this step the only thing that you have to do is click the "View Singles" button and you're ready to go!
Tips and Tricks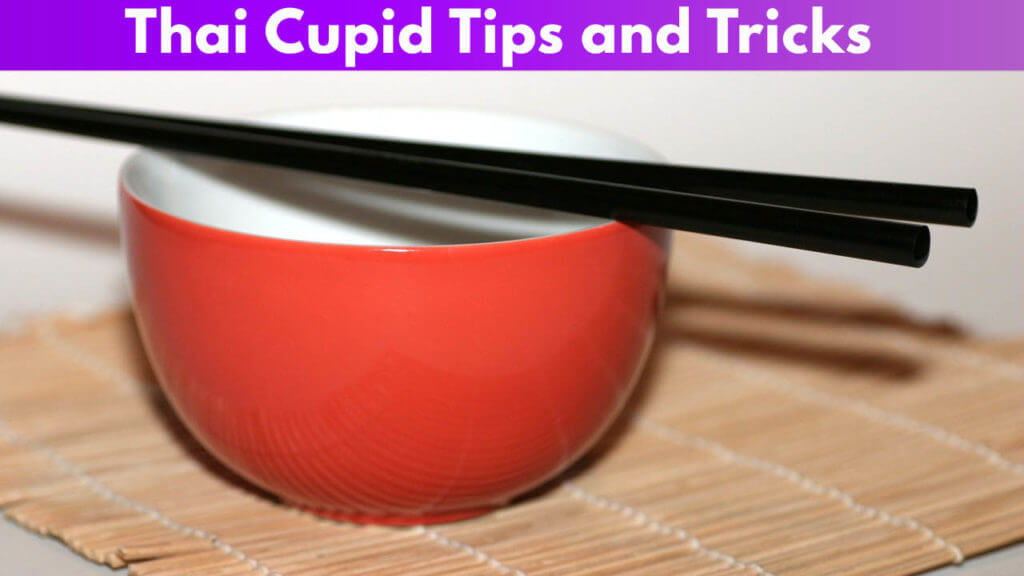 The usage of Thai Cupid is pretty transparent so there is really no hidden or complicated thing about it.
However, we do have some tips to share with you that you should refer to if you want to have better chances at success:
As we mentioned before, the most important thing that you can do in order to have better chances is definitely to complete your profile information. We know that it can be a bit boring, but it will be worth it in the long run. If you let people know about your hobbies or interests on your profile, they will be more likely to strike up a conversation based on your common passions.
Another thing that can add up to your profile is the usage of Cupid Tags, which is also something that we mentioned before. These tags are also optional, but are very helpful!
A high-quality profile picture is a must! It's the first thing that people notice when they look at your profile, and it's what makes them stay or leave.
Make sure to install the mobile app that we will talk about later, as that way you can et notifications directly on your phone and you won't have to wait to get home or use your laptop to check your messages or search for matches. It just makes everything easier.
Be open-minded and optimistic – this will make your Thai Cupid experience much more enjoyable.
Pros and Cons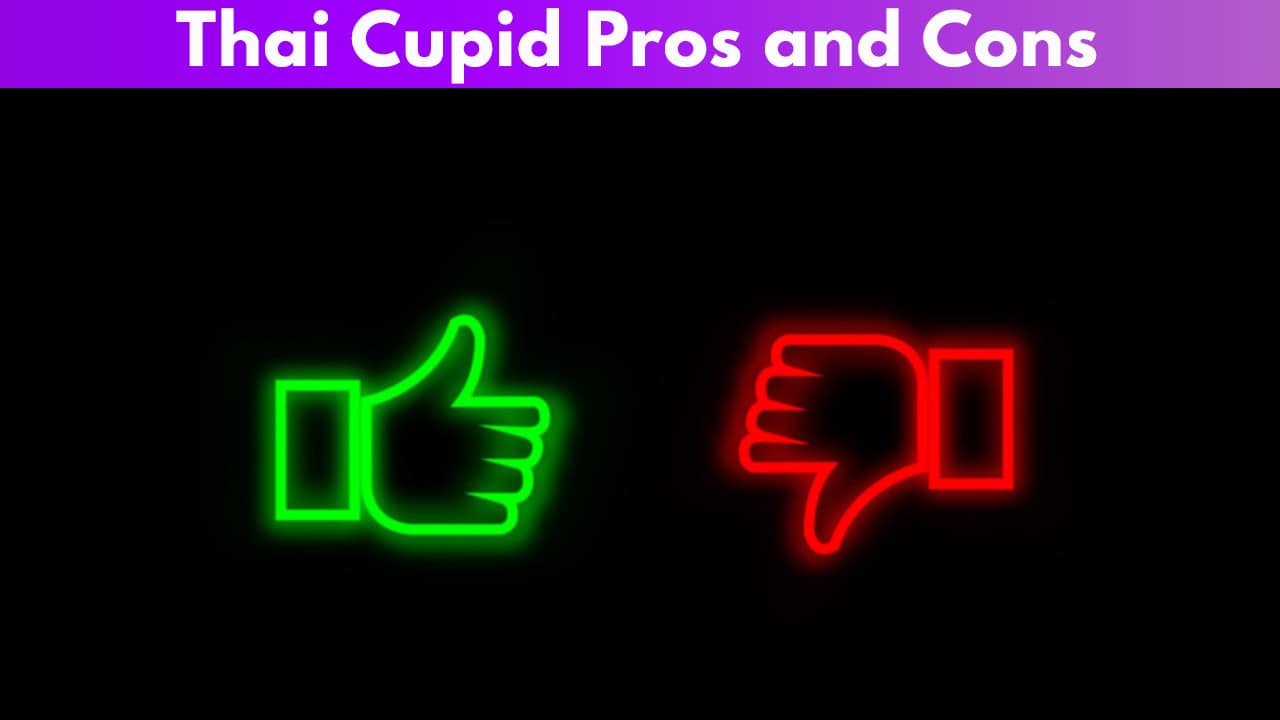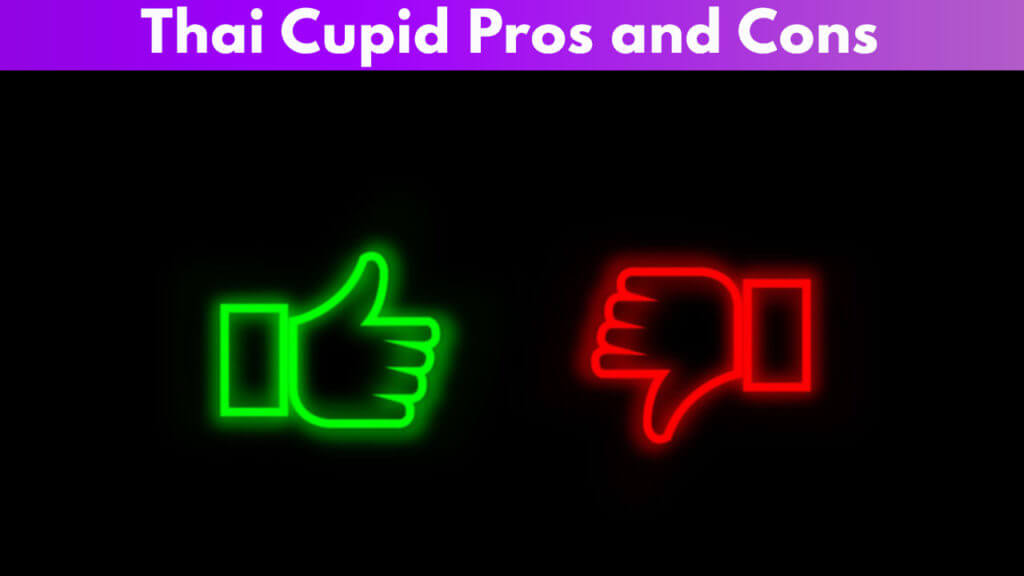 Every website out there has attributes and flaws, and so does Thai Cupid. Let's start with positive things about it.
Pros:
Two simple ways to register – As mentioned before, you can choose to sign up via Facebook or email.
Free use – You can choose to use this website for free, even though the paid version gives you additional options.
Simple design and layout – This is what makes the website easy to use.
Strict security – Every account that seems to have some suspicious activity or isn't completed has the chances of getting terminated by the admin team, meaning that there are fewer fake accounts on this website.
A large number of users – Needless to say, such a big number of people using this website is what makes it so desirable to new users.
Cons:
Picture verification needed – When you activate your profile you have to choose a profile picture, but that picture has to be approved by Thai Cupid. This is so that users can't post pictures that might e considered inappropriate. Of course, we can understand how this can be a good thing, but this process takes 24 to 48 hours.
Limited access as a free member – If you opt to be a free member of this dating community you will only be able to chat with members who are either Gold or Platinum tier, which lowers your choices. However, if you join one of these tiers you can chat with everybody.
Mobile App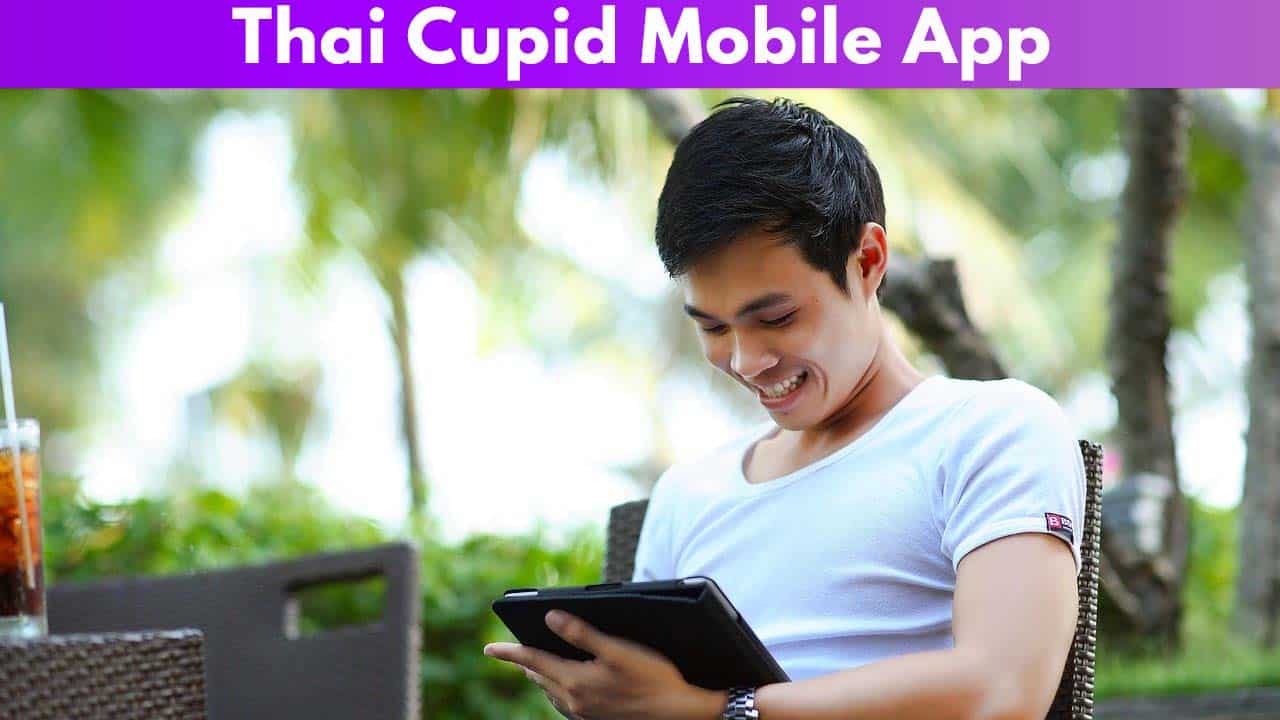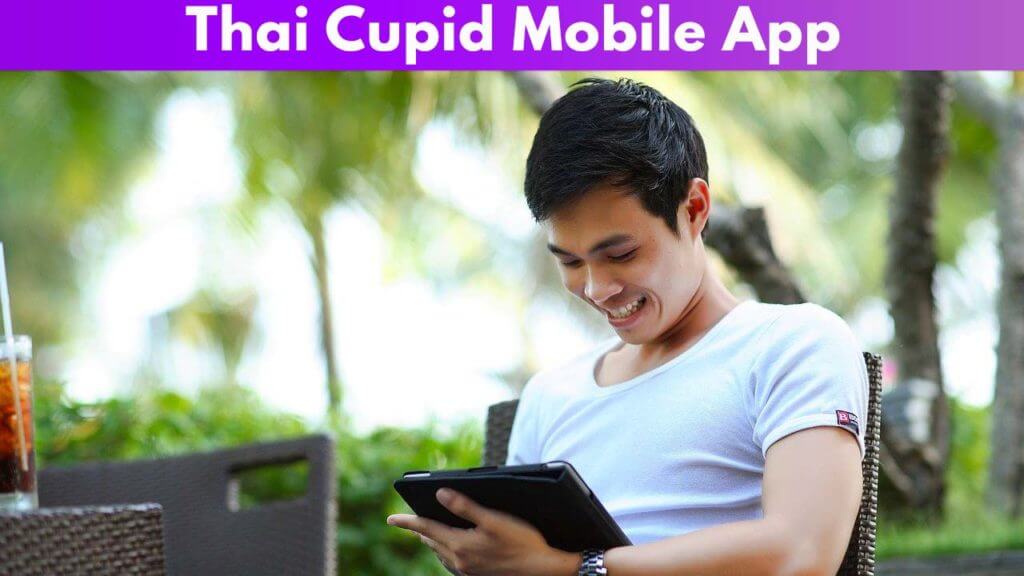 The Thai Cupid mobile app is available on both Android and iOS devices. You can download it for free from the Google Play Store and Apple's App Store.
As with the website, the mobile app is easy to use and has a simple design reminiscent of other Cupid Media apps and websites.
We highly recommend downloading the app and using it often, as it is much easier and more convenient than using the website on your computer or phone.
By choosing to use the app you get the option of getting notifications whenever you get messages or matches.
Why would you wait to get home to turn your computer on, or carry your laptop around when all of these possible connections with your interests is right at your fingertips?
Of course, other than just notifications you can use the app to upload pictures, message matches, discover new people, and do a lot of other things in just a few clicks.
When you first install the app it might seem less flashy and modern, but that's what makes it easier to use. Remember that it doesn't need to be complicated to get the job done.
Demographic Makeup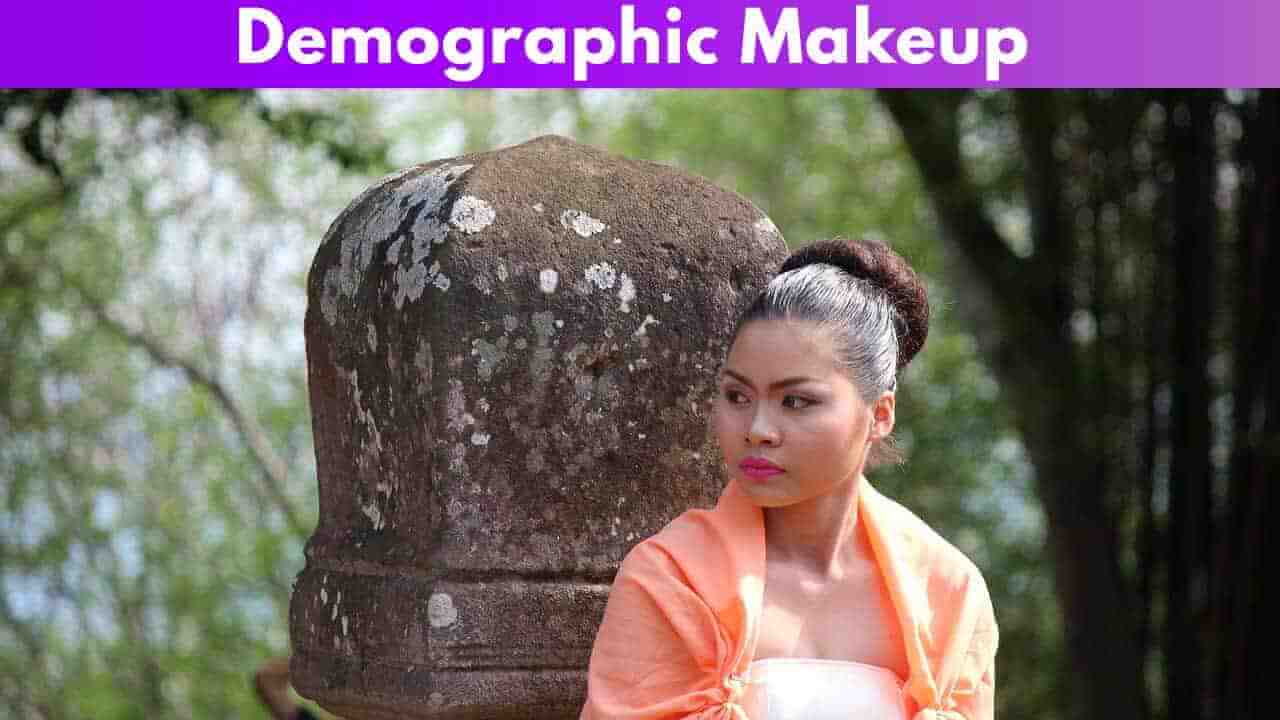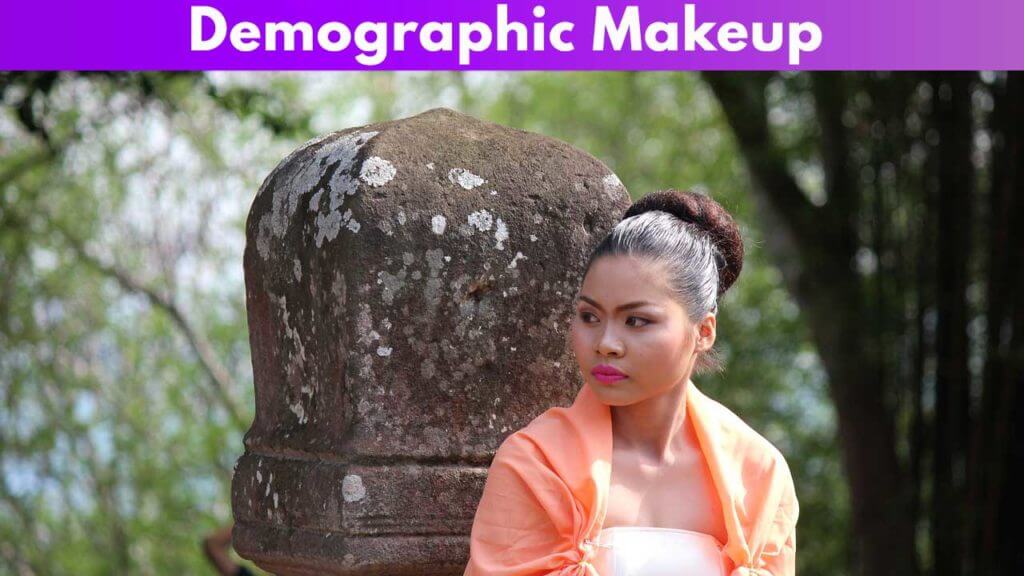 All of the characteristics listed above are the reason why the Thai Cupid dating community is one of the best and most visited websites for Thai dating.
As we mentioned before, the stats show us that this website is a place for over 1.5 million registered singled across the globe to find love or companionship.
The age group using this website isn't really defined. There are all kinds of ages on here because anyone over 18 years of age can join.
So it's safe to say that there are matches for everyone.
When it comes to areas where people use Thai Cupid the most, the stats look something like this:
United States – 22.87%
Thailand – 14.76%
France – 9.41%
Germany – 6.17%
United Kingdom – 4.53%
Of course, there are other countries where this website is used, but the percentage of members from those countries is significantly lesser.
When it comes to gender, the much bigger part of the community is male.
Statistics show that they make up 85% of the members, while females are only 15%.
However, because of the constant growth of the number of people using the website, all of these statistics are also always changing.
Pricing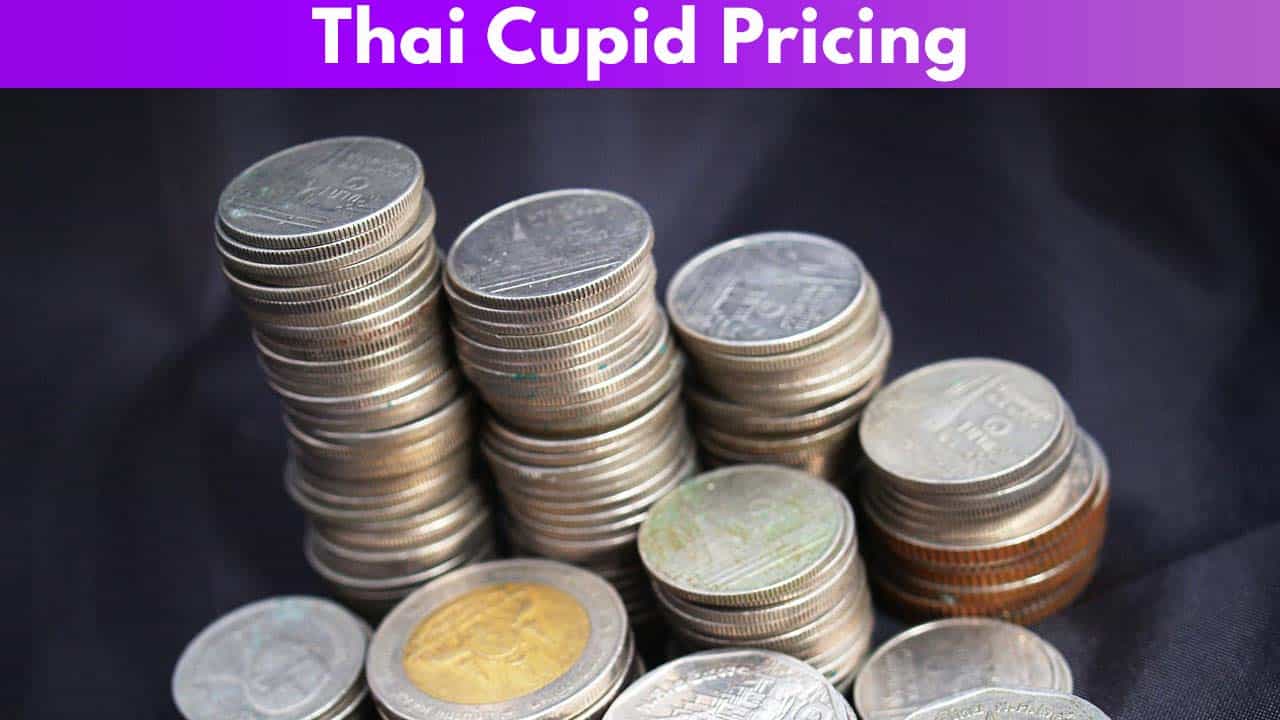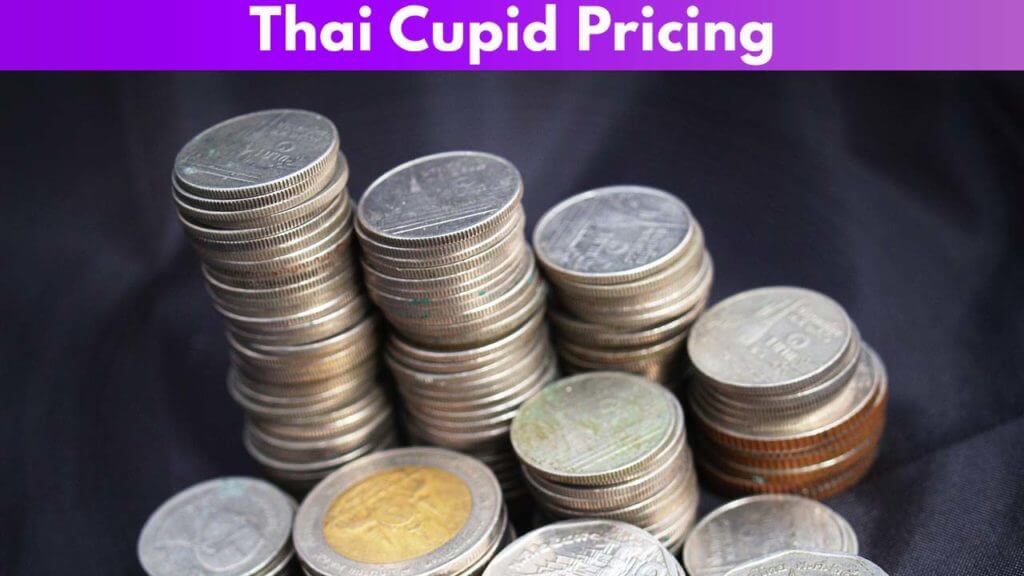 You can always choose whether you want to be a free member or a paying one, so here are some things that you can do when you're one of those.
As a free member you can:
Do some basic matching
Send interests
Communicate with paying members
You have more options as a paying member, such as:
Communicating with all members
Live chatting using messenger
Sending and receiving messages
No advertisements
Rank above other members
VIP profile highlighting
Translating messages
Better search features
Anonymous browsing and hiding your profile
Doubling your profile space
Better matching algorithms
You can clearly see that being a paying member gives you more freedom. And here's the price:
Platinum Membership:
1 month – 39.99 USD/month
3 months – 26.66 USD/month (total $79.78)
12 months – 13.33 USD/month (total $159.99)
Gold Membership:
1 month – 34.99 USD/month
3 months – 23.33 USD/month (total $69.98)
12 months – 11.67 USD/month (total $139.99)
In comparison to the pricing of other dating websites, Thai Cupid is average.
There are various payment options such as via bank transfer, credit card, PayPal or Paysafecard.
The membership is automatically renewed, but you can always opt-out of it. If you choose to do so we recommend doing it at least 48 hours in advance.
The Chances of Having Success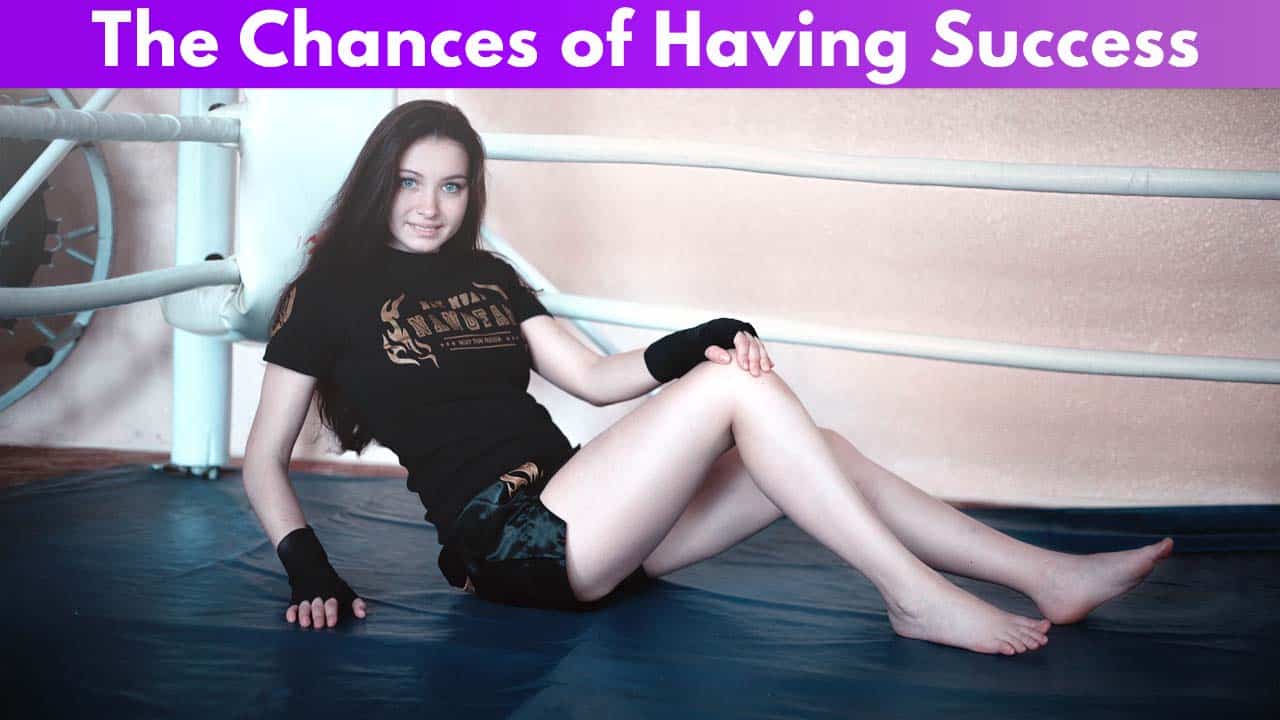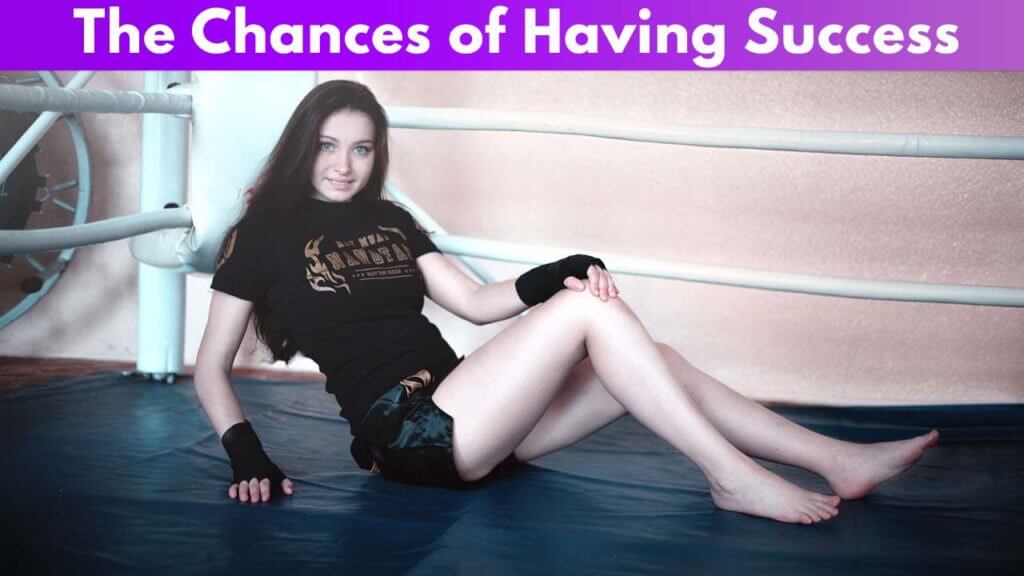 There's a lot of couples who have reportedly found happiness and even the love of their life on this website.
If you go to the website you can find a page dedicated to success stories, and there is an overwhelming amount of them – over 1000!
Of course, if you look up reviews outside the website there are still people who are completely joyous about their choice of dating community.
All of the stories that we see here make us conclude that having success on this platform is completely possible, just don't lose hope!
Overall Rating based on Thai Cupid Review

Signing up – 5/5
Communication – 5/5
Search Filters – 5/5
Ease of use – 5/5
Customer service – 5/5
Safety and Anti-Scam – 5/5
Number of members – 5/5
Overall Rating – 5/5
As we mentioned before, the process of signing up is extremely simple and so is the interface and the design. This website is just so easy to use.
Contacting and browsing your matches is also made easy, making your whole experience stress-free.
Not to mention that it's nearly impossible to not find any matches, as there are literally hundreds of thousands of people using the platform.
Also, customer service is always there for you if you need anything.
Our overall rating for Thai Cupid dating website is a definite 5/5.
All things considered, Thai Cupid is one of the best dating platforms for you to find somebody who shares your interests and who will hopefully be with you.