Nowadays, Bumble is one of the most popular dating apps in the world, where people are looking for serious relationships (like eHarmony or Tinder) or casual hookups (like BeNaughty or Ashley Madison).
It is available for both, iOS (Apple) and Android users.
In order to stay competitive with other dating apps, Bumble has introduced a few premium features.
One of the most interesting features is Bumble SuperSwipe.
OFL Top Recommendations based on 100,000+ Survey

"Serious Relationships"
"Discreet Hookups"
"Best Course for Men"
"Quick Flings"
"Normal Hookups"
"Our Quiz"
Bumble SuperSwipe is a Bumble Boost and Bumble Premium feature, that can be purchased separately, as well.
In the following review, we will give you more details about:
Is your dating app giving you the best chance for success?
Make sure to take our online dating site/app quiz to find out.
It's a fact that people who follow our dating site suggestions have on average 2 extra dates per month.
What is SuperSwipe on Bumble?
If you have ever used apps like Tinder, you will be familiar with the concept of Tinder's Super Like.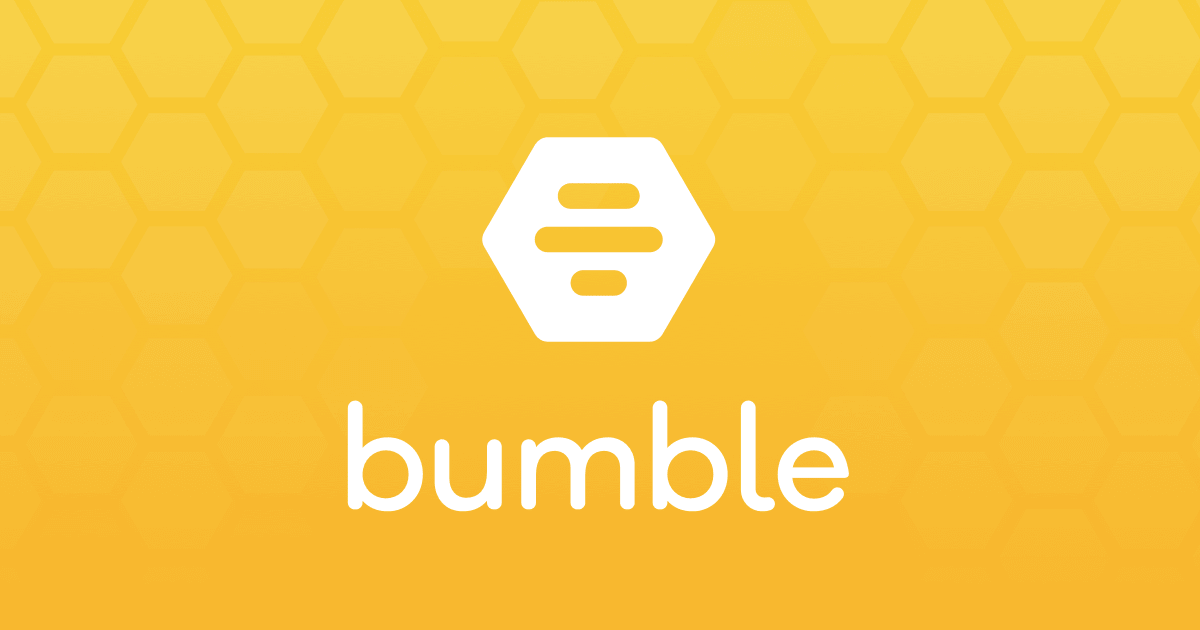 So, if we can compare SuperSwipe to anything, it would be Super Like.
Moreover, their functioning is alike.
As Bumble explained it on their website, SuperSwipe is a sort of equivalent to introducing yourself to a girl or boy and giving signals that you like her/him.
Therefore, it could be said that SuperSwipe represents a way to let someone know that you like him/her.
Thanks to online dating you will not have to worry about the reaction (reciprocal swiping right on Bumble) of the user you have sent SuperSwipe to.
You can only benefit from SuperSwiping someone, and the worst thing that can happen is that he/she does not send a message or respond to it.
How Does Superswipe Work on Bumble?
In order to use this new feature, and get a great potential match, you have to tap on the Bumble heart icon.
The heart icon (the "star icon" of this app) consists of a white heart on yellow background, and it is located on the bottom right side of the Bumble profile you want to match with.
This is probably one of the most famous Bumble icons.
When you have used the SuperSwipe feature, the person you have used Bumble yellow star on will get a notification saying that someone has "Super Swiped" them, and your profile icon will appear on their screen.
OFL Top Recommendations based on 100,000+ Survey

"Serious Relationships"
"Discreet Hookups"
"Best Course for Men"
"Quick Flings"
"Normal Hookups"
"Our Quiz"
When you "SuperSwipe" someone, you do not have to worry if he/she is going to swipe right your profile, you are automatically matched.
However, it does not mean that he/she will send you a message immediately.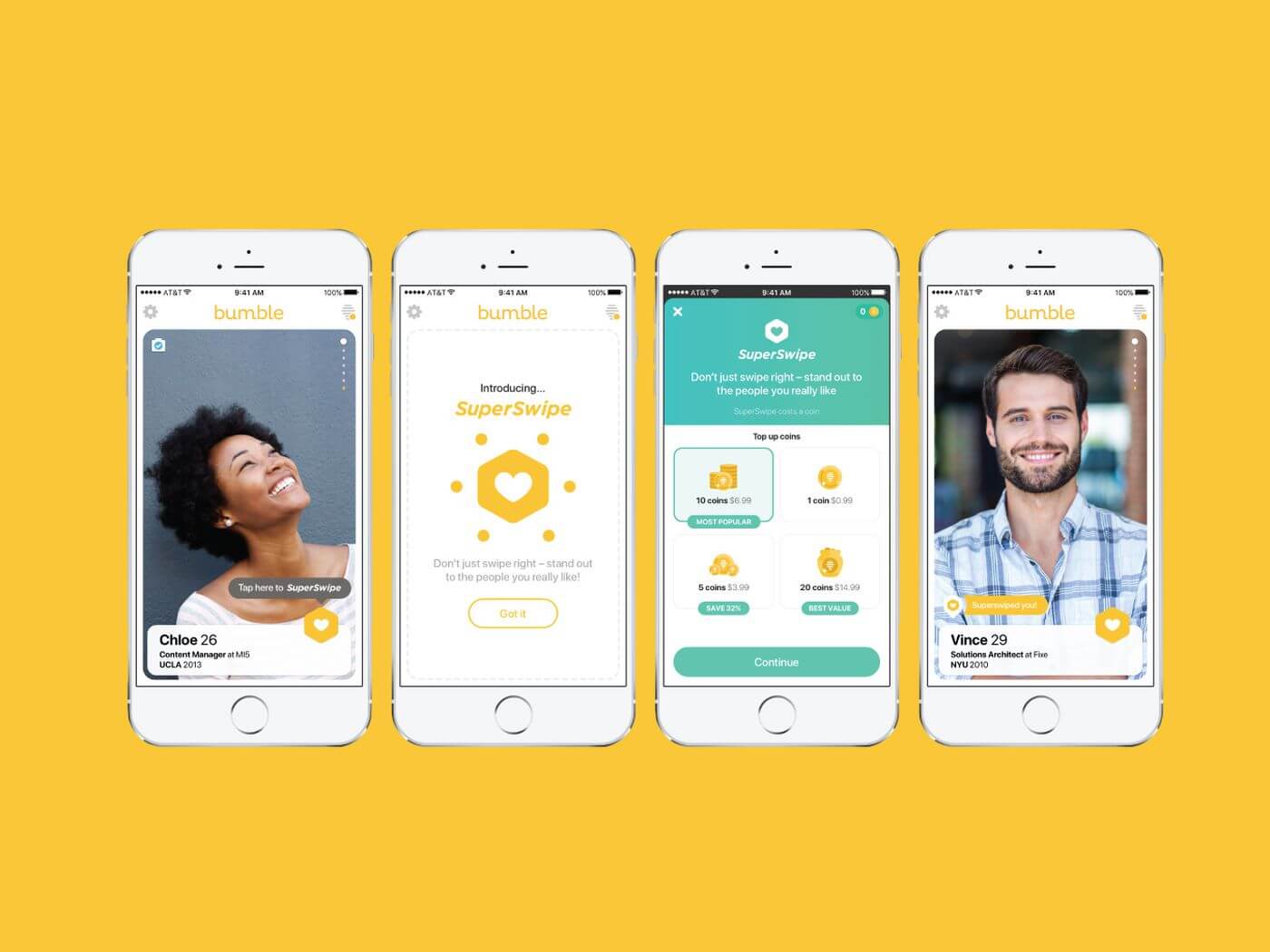 There is an important rule you have to bear in mind.
Namely, the Bumble app is a female-orientated social media where only women are allowed to send the first messages.
So, if you are a male who has used a SuperSwipe Bumble feature on some female's profile, be patient.
On the other hand, if you are a female user who liked a male on Bumble, use SuperSwipe, and send him a message without hesitating in order to get full use of this SuperSwipe feature.
How Much Does a Bumble Superswipe Cost?
So, you probably wondering now whether is Bumble SuperSwipe free?
Like we said above, the Bumble SuperSwipe feature is a part of Bumble Boost and Bumble Premium.
You get 5 SuperSwipes per week within those subscription packages.
Moreover, even if you use the free version you can purchase SuperSwipes separately from other features.
If you want to buy Bumble SuperSwipe you have to give at least one Bumble coin.
One coin is priced at $1.99 (Bear in mind that you can change the app currency).
We recommend you purchase a few coins rather than only one because it will be cheaper.
The pricing of coins is the following:
5 coins- $7.99
10 coins- $14.99
20 coins- $24.99
So, you can see the difference.
For example, for 20 coins you pay almost 15 dollars less.
SuperSwipe vs The Super Like
Bumble users have probably heard or seen themselves that the concepts of SuperSwipe and SuperLike are almost identical.
That is because Bumble has literally copied and implemented this Tinder premium service.
However, due to the legal issues they had to name it differently.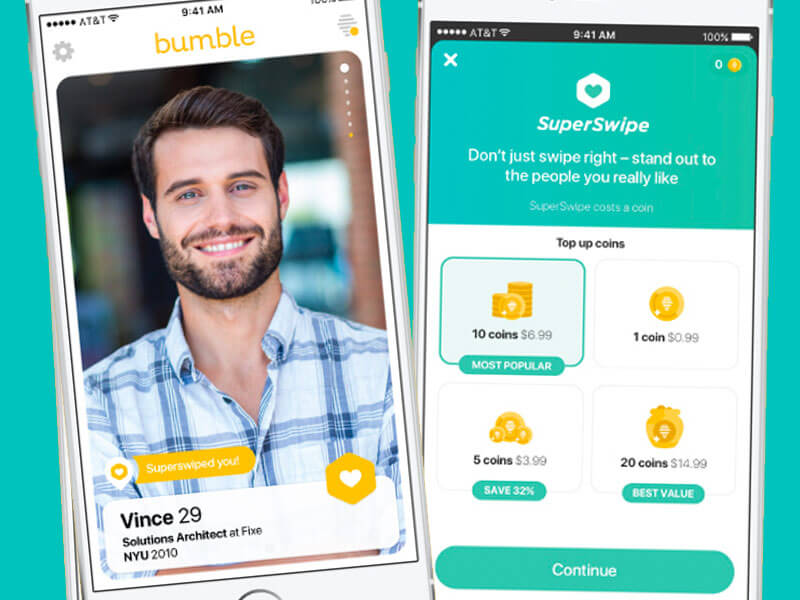 But, that is not the only difference between them.
First of all, the huge distinction between SuperSwipe and SuperLike is that the latter is available to the users of Tinder's free version.
They have an opportunity to use Tinder SuperLike once per day.
On the other hand, Bumble users need to purchase it unless they are subscribers.
Secondly, there is a discrepancy in price, as well.
Namely, Bumble SuperSwipe is priced at $1.99, while Tinder Super Like is around $1.
Not to mention that if you buy more SuperLikes you get a better discount.
Thirdly, when you use SuperSwipe as a free app user, you will probably be more careful with it because, after all, you have purchased it.
And the final distinction is that the Bumble users get a notification that they have been "superswiped", while Tinder users do not get that.
However, there are some similarities too.
For example, Tinder Gold and Tinder Plus users get 5 SuperLikes, while Bumble Boost or Premium users get 5 "Bumble Super Likes" or SuperSwipes.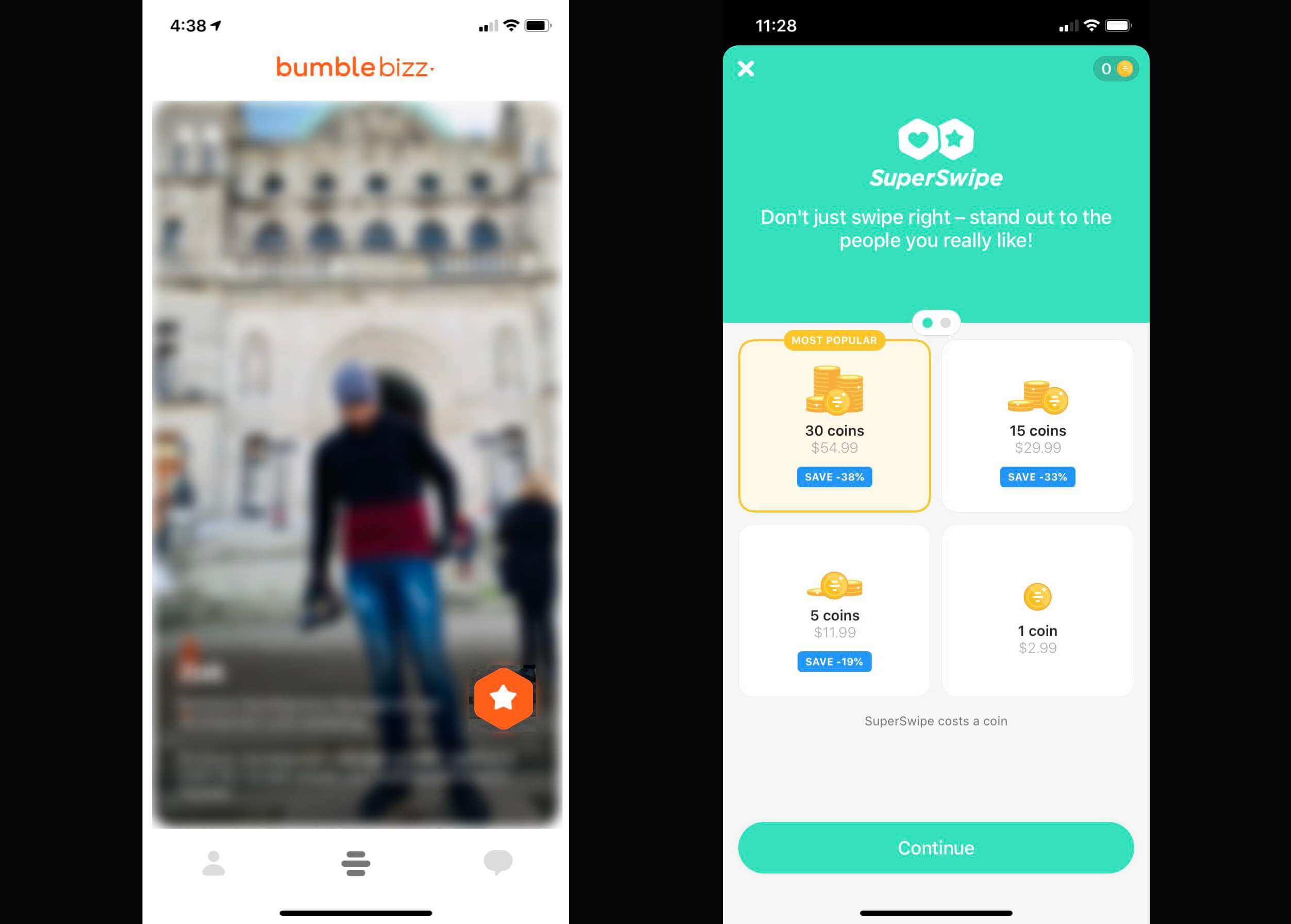 Finally, bear in mind that more people use Tinder than Bumble, so you will have more opportunities for applying this special feature on Tinder.
Are SuperSwipes Worth it Bumble?
So you have read all about how it works, and you are probably wondering if this Bumble single Super Swipe is worth it.
There is an ongoing debate if features like SuperSwipe or SuperLike show someone that you like them or show your despair to get a girl/lad as soon as possible.
We can only say that it depends.
Namely, if you make the first move and tap on that yellow heart icon, the reaction of the other user will be out of your hands.
So, SuperSwipe does not guarantee you that you will hook up with someone because it depends mostly on whether the other person likes you or not.
Moreover, it depends on a person's preferences and character, among all other things.
However, bear in mind that SuperSwipe is a powerful tool after all because thanks to it you can express that you like someone.
In addition, it is a paid feature, as well, so it makes it kinda unique.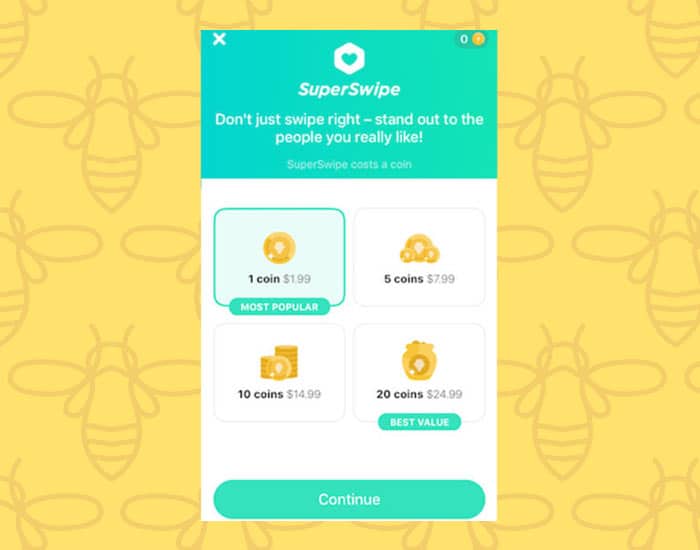 To sum up, SuperSwipes need to be used carefully, and not too often.
We recommend you use them a few times and then see if there are any differences in matching and whether they are worth it.
To sum up, SuperSwipe is, along with Beeline and Advanced filters, one of Bumble's best premium features.
SuperSwipe and good conversation with your match can produce wonderful results.
So, be careful when you use it, due to its limit and the fact that you cannot undo it, and enjoy!