In today's dating site review, we are covering 2RedBeans.
It's an online dating portal for the Chinese community based outside of mainland China.
2RedBeans aims at helping to bring single Chinese people together, from friendship, dating, and long-term love (like eHarmony or Tinder).
We will look at 2RedBeans with a couple of goals in mind including:
OFL Top Recommendations based on 100,000+ Survey

"Serious Relationships"
"Discreet Hookups"
"Best Course for Men"
"Quick Flings"
"Normal Hookups"
"Our Quiz"
At the end of this fully comprehensive review, we will give 2RedBeans an overall rating that will help you decide if you should create a profile on it or not.
Is your dating app giving you the best chance for success?
Make sure to take our online dating site/app quiz to find out.
It's a fact that people who follow our dating site suggestions have on average 2 extra dates per month.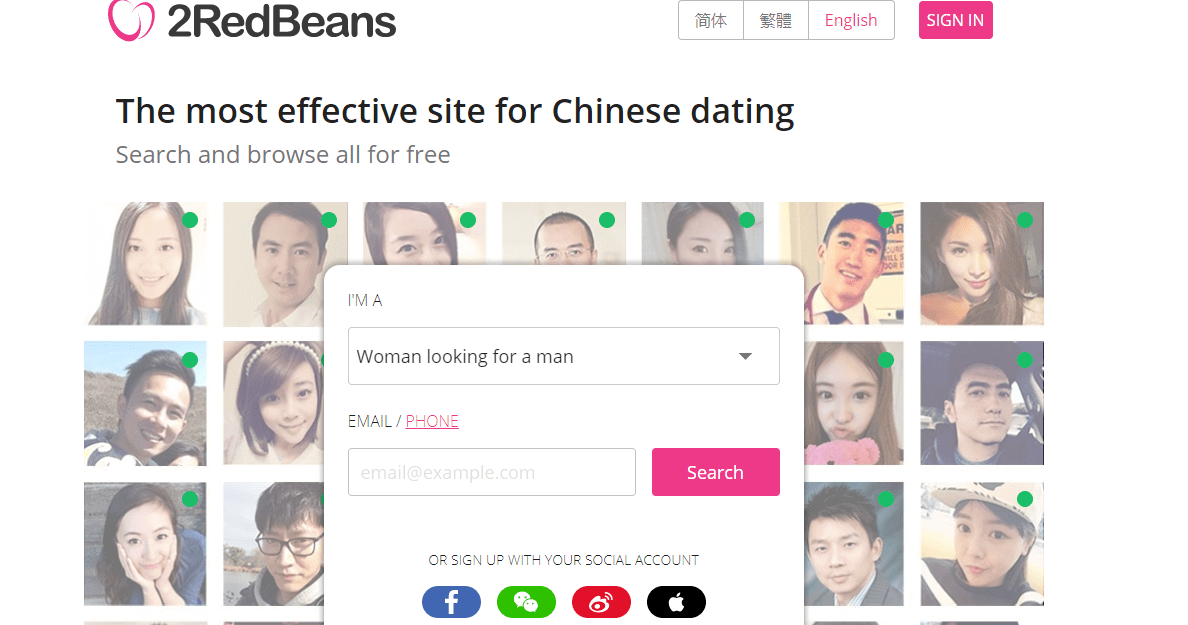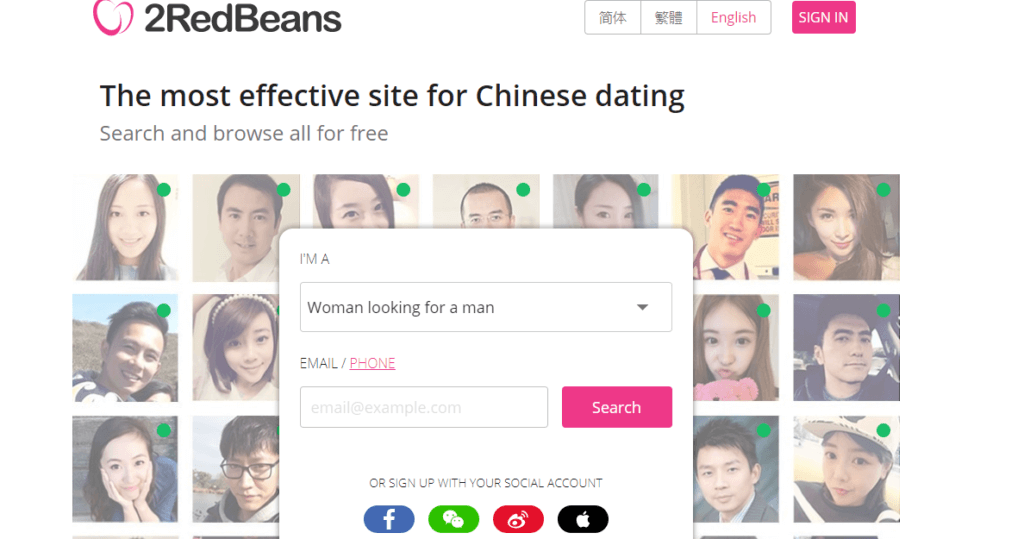 Ease of Use – 4/5
Effectiveness – 3.5/5
Key Features – 3.5/5
Pricing – 3.5/5
Over 1 million users
Many of those users are based in the United States
New users get some of the site currency to use
There is an app for both Google and Android devices
Site currency is pretty expensive but you can sign up for membership instead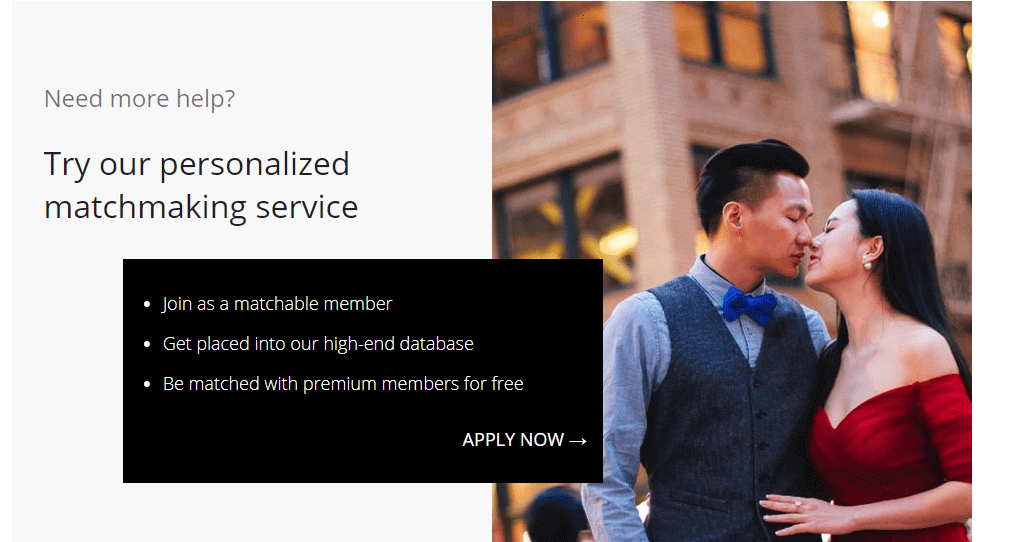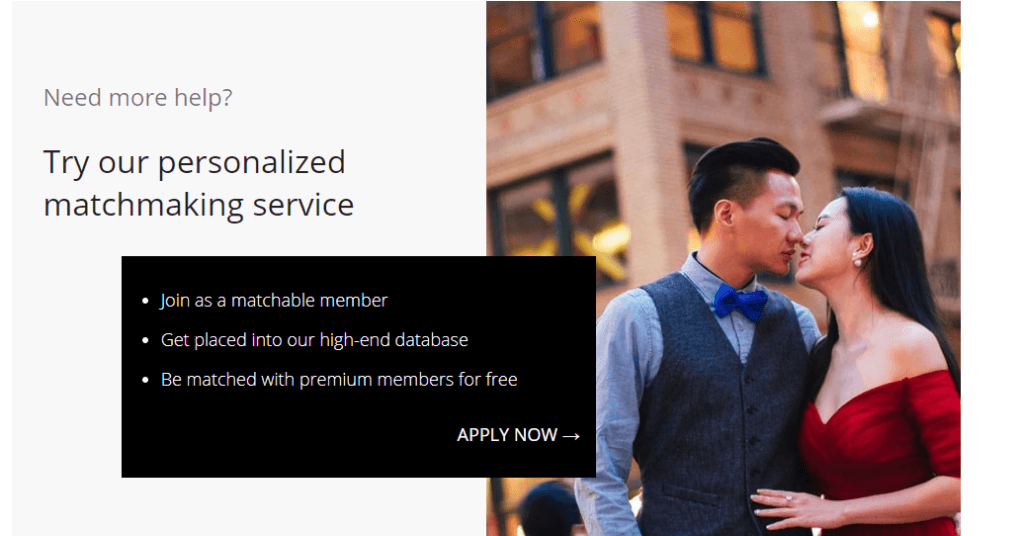 Who Is It For/Demographics?
Started by Q Zhao and currently based in Silicone Valley, California, 2RedBeans is already a decade old.
It's a dating site that's aimed at people of Chinese origin from all around the world and 97% of the users on the site are found outside of mainland China.
With over 1 million members, according to the 2RedBeans website, it is the largest overseas Chinese dating and marriage site.
And those two words are important.
That's because people using this site are looking for fellow Chinese people to date and yes, eventually hopefully marry one day.
Well, a large portion of them are, that's for sure.
OFL Top Recommendations based on 100,000+ Survey

"Serious Relationships"
"Discreet Hookups"
"Best Course for Men"
"Quick Flings"
"Normal Hookups"
"Our Quiz"
Interestingly, 2RedBeans say that around 90% of those who use the site have a bachelor's degree while 75% of users have acquired a master's degree in their chosen field of study.
Here's a few more facts and figures behind the site:
The 2RedBeans app has been downloaded over 100 000 times on the Google Play Store
Of the 1 million users on the site, over 600 000 of them are based in the United States
Around 20 000 users are active on the site each week
That's close to 3 000 per day and over 80 000 each month
So yes, this is a dating site that certainly is very active.
And if you are someone of Chinese descent based in America and looking for other Chinese people to start a friendship or more with, it makes sense to try out 2RedBeans.
2RedBeans | Gender ratio and age ranges of users
It seems that far more males of Chinese origin are making use of 2RedBeans than their female counterparts.
In fact, if you didn't know the details behind 2RedBeans and were just shown the gender ratio statistics, you would be forgiven for thinking that this was a hookup of some sort (like BeNaughty or Ashley Madison).
So what's the breakdown?
A staggering 71% of all users on 2RedBeans are male
The remaining 29% are female
What that boils down to is, lots of choices if you are a female user and plenty of competition if you are a male user.
As for age ranges, you'd expect that with a site like this, users are probably going to be on the younger side.
And that's true.
The biggest group of users, over a third are aged between 25 and 34 years old.
Don't worry if you are older, however.
For example, those who are 55 and older still account for 10% of all users on-site.
Here's a full breakdown for you:
25-34 year-olds (37% of all users. 26% are male and 11% are female)
35-44 year-olds (23% of all users. 16% are male and 7% are female)
18-25 year-olds (16% of all users. 12% are male and 4% are female)
45-54 year-olds (14% of all users. 10% are male and 4% are female)
55 and older (10% of all users. 7% are male and 3% are female)
So yes, the younger groups do contribute the most users and 76% are aged between 18 to 44.
But that doesn't mean that if you are older than that, you shouldn't try the site out, especially if you are a female user thanks to the male dominance on 2RedBeans.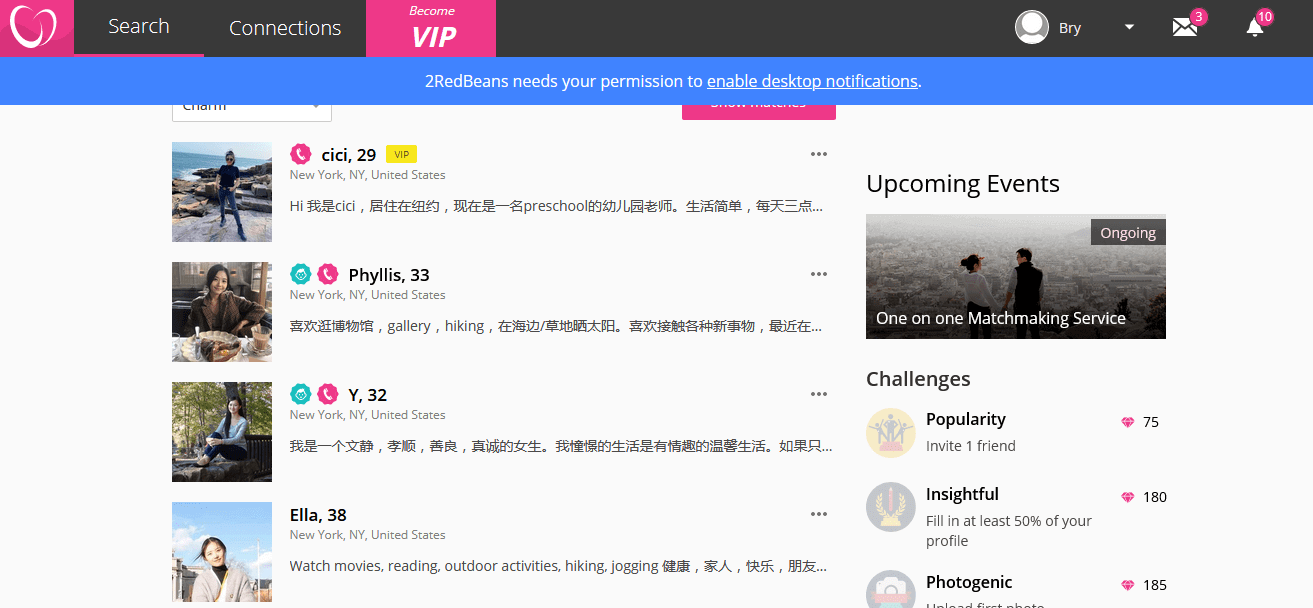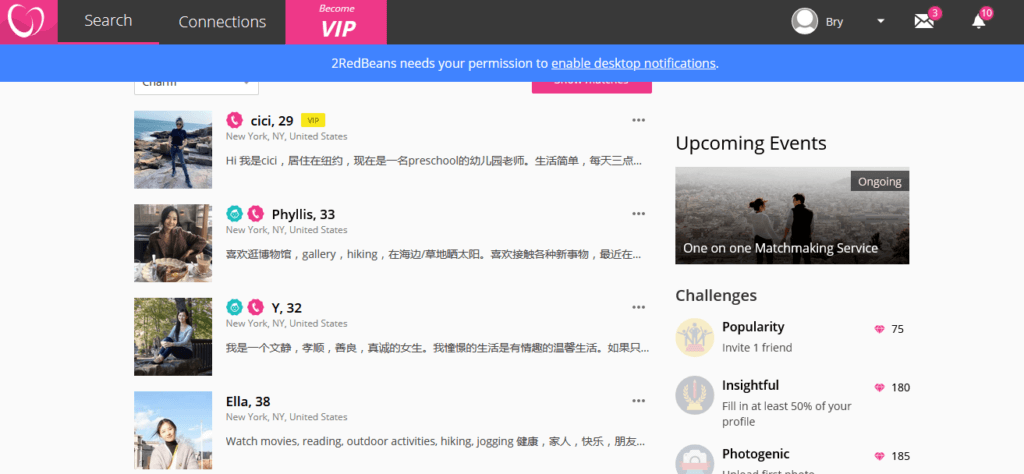 If you wanting to sign up for 2RedBeans, you could download the app from the Google Play or the Apple store.
Yes, it works on Android and Apple devices.
Of course, registration is simple enough through the 2RedBeans website which includes a Chinese and English version, if you'd prefer to use that.
What I really enjoyed about registering through the website was that it gave you a quick way of joining by using one of your social media accounts.
Not just one option, however, but four including Facebook, Apple, WeChat and Weibo.
Registration sees you providing your gender and the gender you would like to date.
If you are a member of the LBGT community, then you are welcome to use the site as it is gay and lesbian-friendly.
With those two steps, you are taken straight to the 2RedBeans site to begin populating your profile.
To do that, provide the following:
Your name
Your date of birth
The country you are in
The city and zip code where you live
A password for your account
A profile picture
That's all pretty standard fare but it's once you've completed that, you are not yet done.
What follows are lifestyle questions, appearance questions, a section to describe yourself, a section to describe what you do in your free time and what your favorite things are.
From that point, you have access to the site.
To improve your matches, however, make sure you continue to fill out the rest of your profile.
There are another seven questions to answer that the algorithm on 2RedBeans uses to match you up with like-minded people.
They include:
Three adjectives friends use to describe you
The craziest thing you will admit to having done
What you are looking for in a partner
And more
I love all of these questions.
They are very different from what you will find on other dating sites.
It's fresh, unique and more than anything, fun.
Don't forget to also flesh out more parameters about yourself and your life as well.
This is also found under your profile and includes more lifestyle questions, your education, your job, and other information.
Once you access the site for the first time, the links to these sections of your profile are found right on the home page.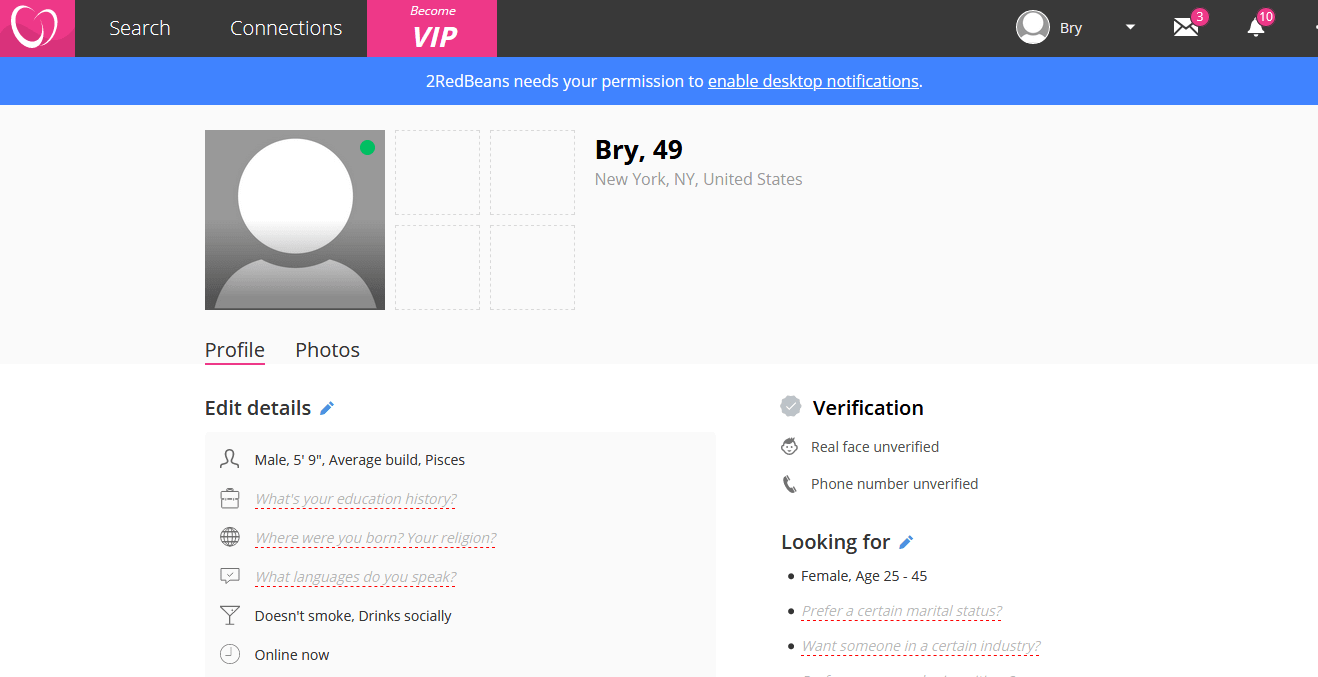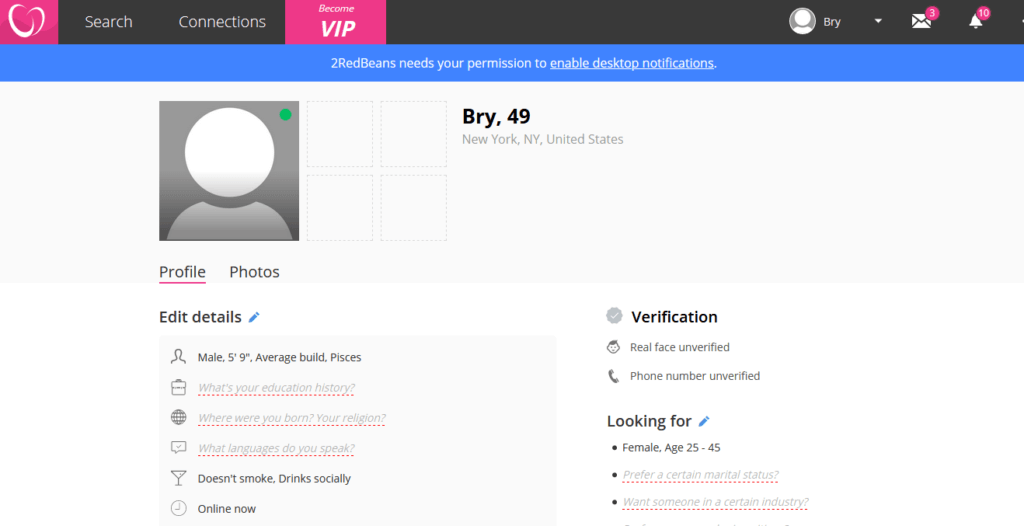 Finding your way around 2RedBeans
2RedBeans has a simple site design and you really won't have any problems working out where everything is, even if you are a dating site newbie.
You will notice only two main menus on the top left-hand side of the screen:
Search: This is where you can launch all your searches on the site
Connections: Here you can see who has visited your profile, who you have visited, who has favorited you and who you have favorited by.
Those aren't the only two menus, however.
On the right-hand side of your screen, there are more:
Your profile: Other than a link for you to edit your profile, you can see the same information you will find under the Connections menu. You can also track how many Diamonds you have, but more on that later.
Envelope icon: Click this to access your messages, both sent and received.
Bell icon: See all your notifications here
Cog icon: Change various settings for the site here
Glass beaker icon: You can find site news here
It really is a pleasure to navigate the site, because it's couldn't be easier.
It's also a site that puts the profiles of potential matchups first and foremost, just the way it should be really.
As I've already mentioned, 2RedBeans does have an app and it's available for both Android and Apple devices.
It's popular with users too.
Although I wasn't able to find stats for Apple devices, the app has been downloaded over 100 000 times for Android devices.
Let's say that if it's similar numbers for Apple devices then more than 20% of users on 2RedBeans are using the app.
It's easy to see why as well.
It's modern, easy to use and means you can browse for potential matchup whenever you have free time, for example during your daily commute to work.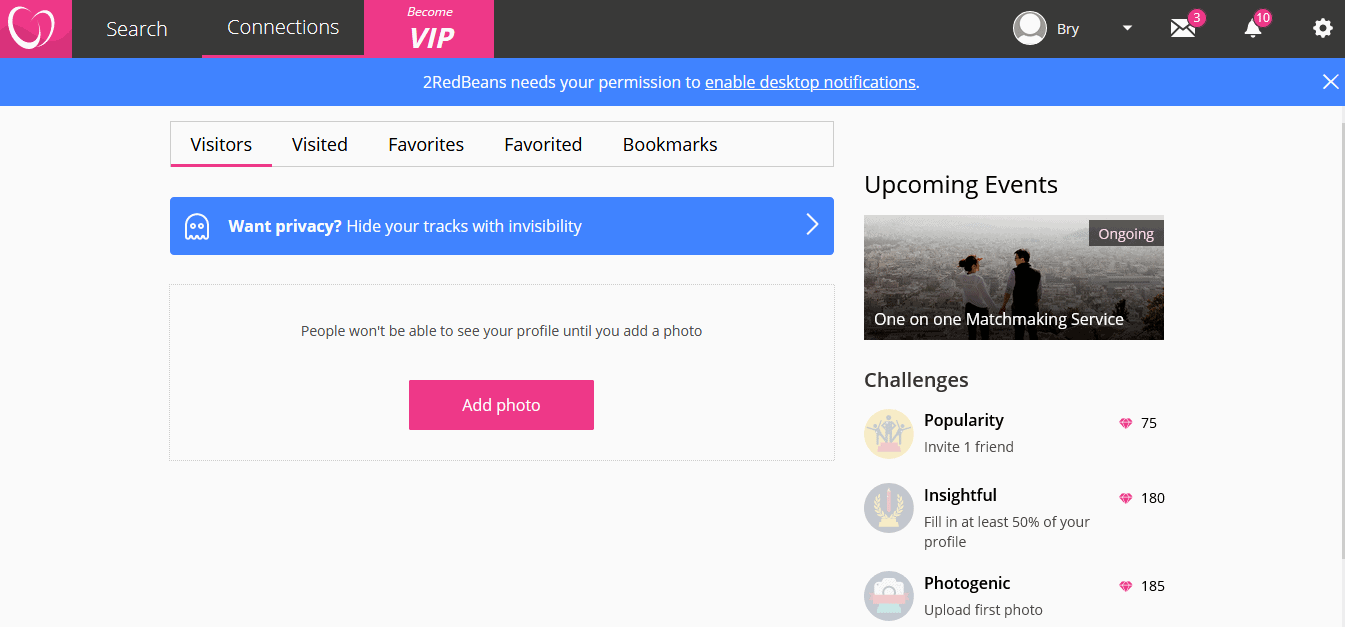 With over 1 million members, you've got a huge database of users that should aid you in your quest for love.
The thing is, those users are only going to be useful if the search engine and matchup algorithm on a dating site can back it up.
So how does 2RedBeans fare in that regard?
Well, quite well actually.
Searching for matchups on 2RedBeans
The main way to search for potential matchups on the site is by using the search engine which you will access by clicking the Search menu.
Here, you have quite a few parameters that you can base your search on.
This includes:
Gender
Age ranges
If they should have a photo or not
Their country and state
Returns can then be sorted by one of the following:
If they are active
If they are near your location
If they are a new user
That's all the parameters that regular users get on the site to use for searching.
As a paying member, however, you can make use of a host of advanced search parameters.
There are 15 extra in all based on details from user profiles and other information.
For example, you can search for matchups:
With a certain minimum education
Based on marital status
If they want children
If they are willing to relocate
And more
I must say there are some interesting parameters here that you can add to your searches.
But it does help you to look for the exact kind of matchups that you would prefer to get into contact with.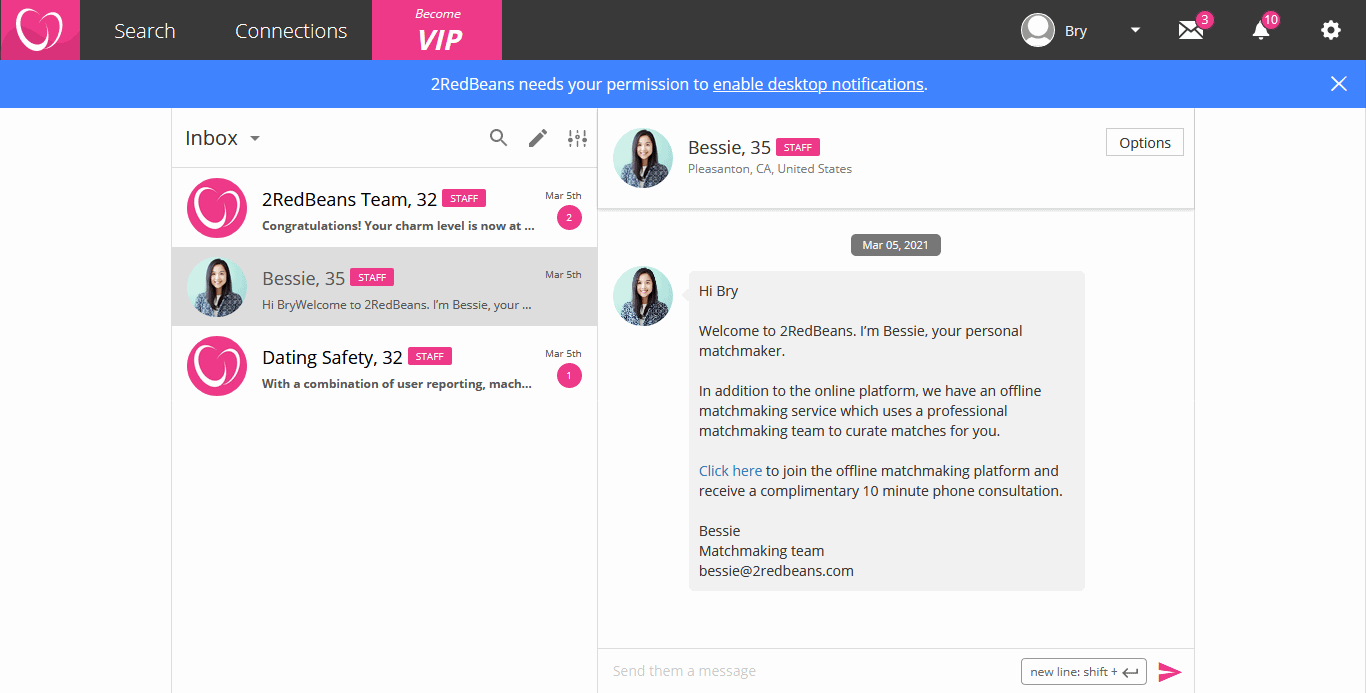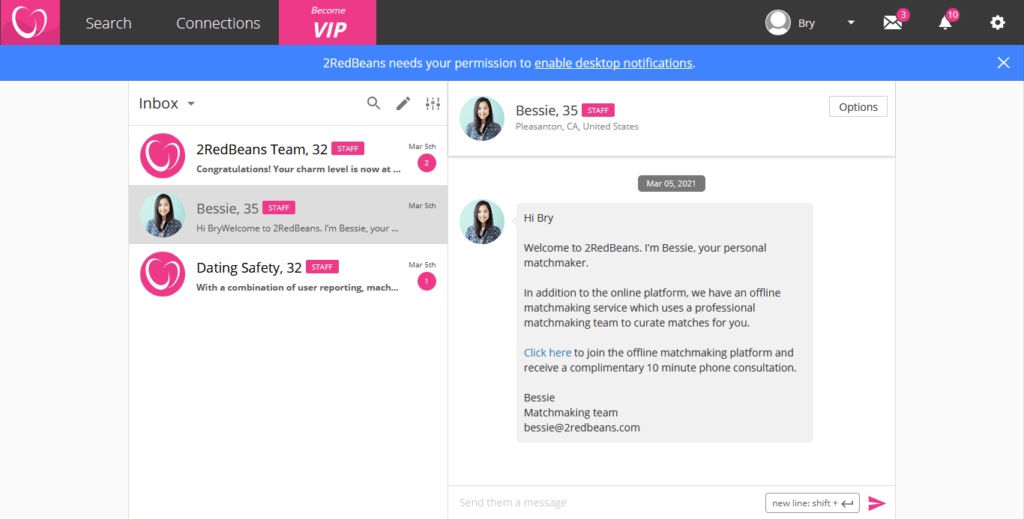 Reaching out on 2RedBeans
So once you've found someone you'd like to contact on the site, things get a little tougher.
Yes, messaging is part of the paywall options on the site.
But luckily, as a new member, you are given a chance to see how it all works.
Earlier, I mentioned Diamonds.
Initially, when you join up on 2RedBeans, you are given 260 of them.
If you'd like to send a message to someone you can use 175 of those diamonds to do so.
That means that if you find someone that you'd really like to contact, at least you can just see how everything operates.
In fact, you can send multiple messages to that user.
If you'd like to contact more users, you can purchase more diamonds or buy into membership.
You are free to like other user-profiles and send them a smile as a free user, however.
You can add them to your bookmarks as well.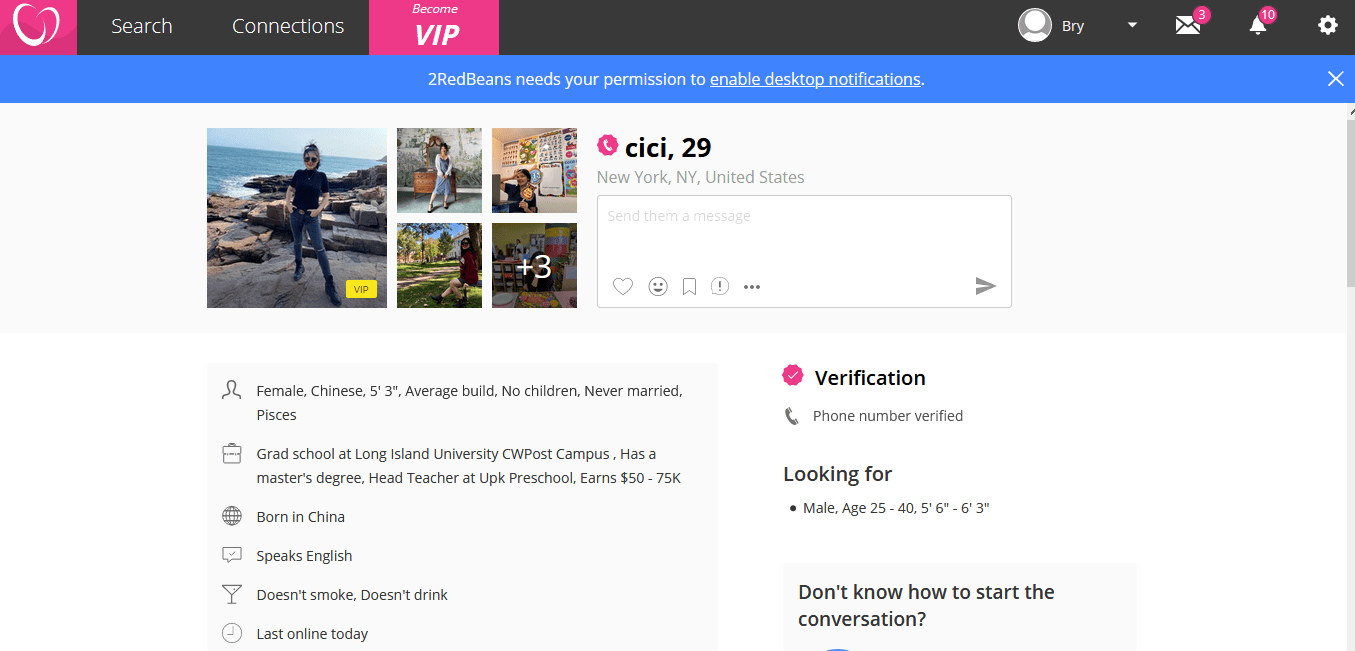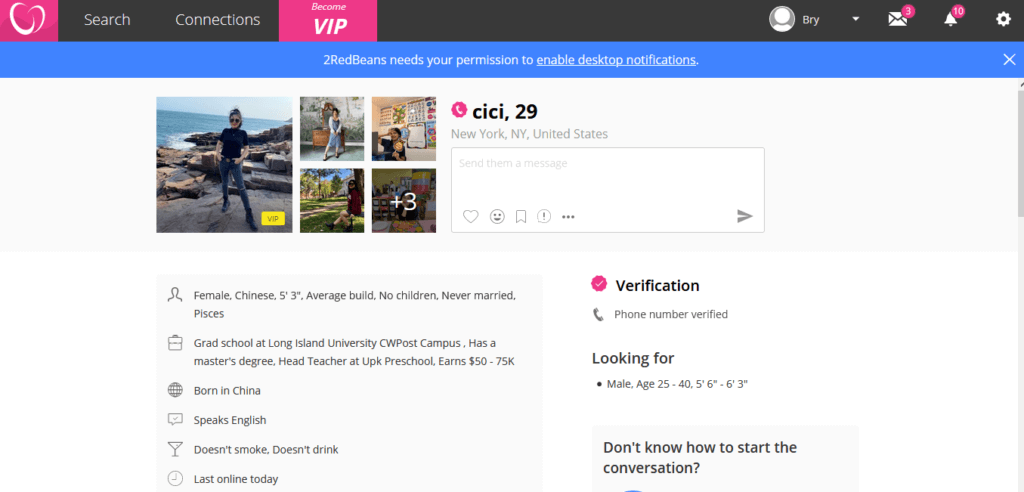 If you choose to become a member of the site, you will have the following extra features at your disposal.
1. Sending and receiving messages
If you'd prefer not to use Diamonds, the site credit to send messages, as a member of the site, you have the ability to send and receive unlimited messages.
That's not just to other members but regular users too.
Yes, if you message them, they can both read your message and send one back to you.
2. See who viewed your profile or favorited you
Some people might not think anything of this but believe me, the ability to see who has viewed your profile or even favorited your profile is invaluable.
If someone has favorited you and you think they are a good match for you, that's well worth following up, that's for sure.
They have an interest and that's something you should act on.
It will make finding someone to chat to on the site just that much easier.
As a member, you will get a VIP badge on your profile.
It's more about status than anything else.
4. First to be recommended
When new users log onto the site for the first time, it's VIP members that are presented to them as potential matchups should they fit each user's matchup requirements.
This helps to get your profile out there and working for you, which is never a bad thing in my book.
5. Advanced search filters
It's always nice to have access to advanced search filters to help you narrow down exactly what you are looking for.
Don't include too many, however, just because they are there.
That can narrow down the returns too much.
If you use them, only include a few non-negotiables that you feel a potential matchup must meet, for example, they shouldn't drink or smoke.
On the whole, the features for members of 2RedBeans are pretty standard but certainly useful.
But what do they cost?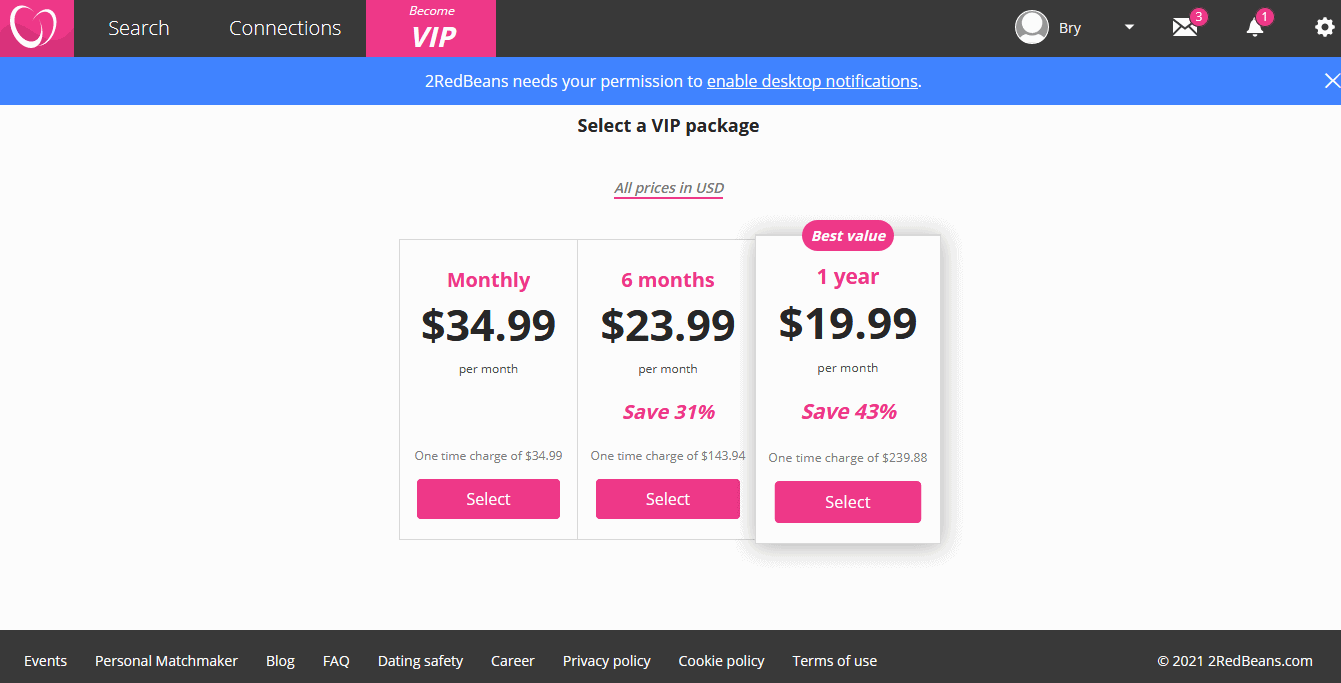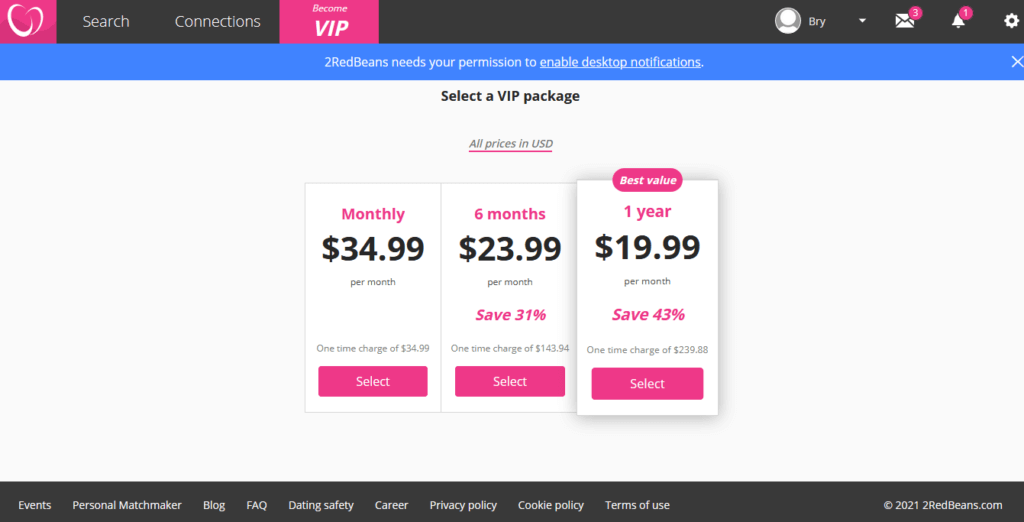 So we've already established that you can make use of this site by using Diamonds, the on-site currently.
Also, there is the option of full membership.
So let's see just how much both of these are going to cost at the end of the day.
There are three options when it comes to membership, something 2RedBeans calls the VIP package.
1-month membership: $34.99
6-month membership: $143.94 ($23.99 per month)
1-year membership: $239.88 ($19.99 per month)
Pricing isn't dissimilar to other niche sites that cater to a certain population group.
I would like to see a three-month membership option to be honest and also, the saving on the 1-year-membership package from a monthly cost perspective isn't even 50% of the month-to-month option.
I think that certainly could be a bit cheaper but on the whole, these are competitive prices.
So then the question remains, how much are Diamonds, the site currency going to cost.
Remember, you can use these to message others.
Here is a breakdown:
250 Diamonds – $9.99
600 Diamonds – $19.99
1 350 Diamons – $39.99
It's more expensive to use them to communicate, that's for sure but if you don't want to buy into membership, you can use them to gauge if a potential matchup is interested in you or not.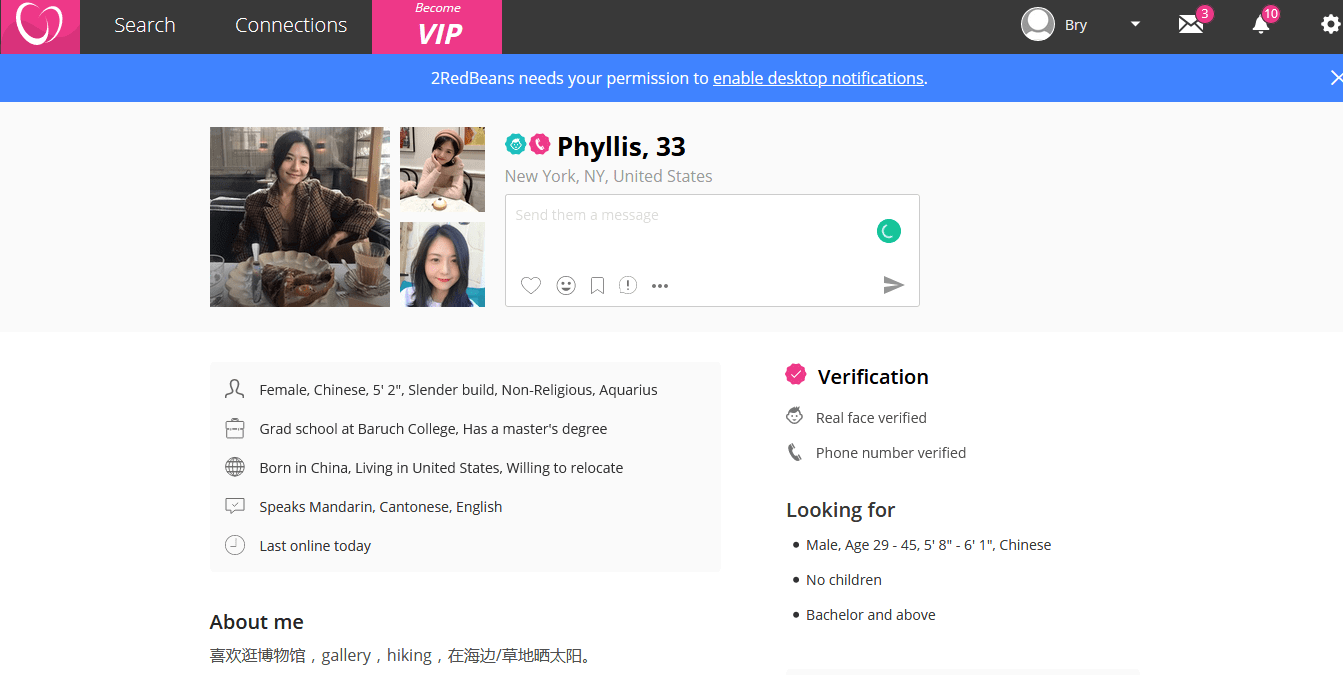 Conclusion and Overall Rating
And there you have it, that's our review for 2RedBeans.
It's easy to see why over 1 million users have signed up to the site, that's for sure.
It provides the perfect platform for people of Chinese Origin to potentially find love.
I love the overall design of the site.
It's nothing flashy but remains fun to use and provides you with all the tools you need in your quest for love.
There are no silly extras here.
Everything that is presented on this site is something you can use to help you turn up the right kind of matchups that are worth exploring more.
While the advanced search engine is a member-only feature, the basic one includes all the parameters you need to find people near your location.
And if you live in the United States, that shouldn't be a problem as a ton of users that have signed up for 2RedBeans do too.
Once you find someone you'd like to know a little more about, 2RedBeans helps you because each profile is packed with information.
This information is also used to provide you with quality matchups, something 2RedBeans does every day, which is just another excellent tool to aid you.
As for contacting someone, we say that you can use Diamonds, the on-site currency or you could sign up for membership options, which for me are well-priced when compared to other niche dating sites.
The last thing to do is to give 2RedBeans an overall rating.
And today, it gets an excellent 3.6 out of 5.
What are your thoughts on 2RedBeans?
Would you make a profile here?
Let us know in the comments below or leave a question you might have and we will get back to you as soon as we are able to.
Thanks for taking the time to read this review, until next time!
Frequently Asked Questions