A dating app as popular and as active as Bumble always has something new to offer, and you can be sure that you will be able to experience plenty of new amazing features every single week or month.
The Bumble international feature is one of the latest additions to this online dating platform, and it is definitely something that will help you completely transform your dating experience and even find your love on the other side of the world.
Since the pandemic started, more and more people are opting for international relationships and friendships, and Bumble has reacted pretty fast and helped everyone find their foreign love easily.
If you are curious about how this feature on the dating app Bumble works and how can you make the first move, then read the rest of our article carefully.
We will tell you all about:
Is your dating app giving you the best chance for success?
Make sure to take our online dating site/app quiz to find out.
It's a fact that people who follow our dating site suggestions have on average 2 extra dates per month.
What Is Bumble International?
Even though most people think that Bumble resembles Tinder and Badoo way too much, when they added the Bumble Bizz and Bumble Bff, they proved to everyone that they are a completely unique dating platform.
Bumble is also the first dating app that has come up with the international feature that allows you to browse for your soulmate not just anywhere in the country but also anywhere in the world.
Even though the Bumble app previously allowed you to match only with people within a 100 mile range, just like Hinge and Tinder, they decided to change their policies and broaden your horizons and allowed distance for matching.
If you are someone who is living in Los Angeles but doesn't mind connecting with a potential match from Austin, or even Australia or India, you can always use the Nationwide feature the Match Group behind Bumble has enabled you.
Even though but Tinder and Hinge came up with Passport features and added new functions that can help you find someone from the other part of the world, Bumble was certainly a pioneer in this field, and their parent company made the best feature that allows you to swipe left or right on people from across the world with no obstacles.
Since they have incorporated the video calls, video chats and audio calls into the app, this whole thing with international dating started to make a lot more sense.
Even if you are not allowed to travel as long as the Coronavirus pandemic is present in the world, you will still be able to be in touch with your potential partner and establish a deeper contact with them through these features.
How Can Bumble Be Used Internationally?
If you want to use Bumble internationally and get your Bumble passport for dating, all you need to do is handle your Bumble distance setting according to our short guide.
This Bumble update allows you to choose your preferred location for dating – you can focus on people living 100 miles around you, people living in your country only, or strive for an international partner and see where your heart takes you.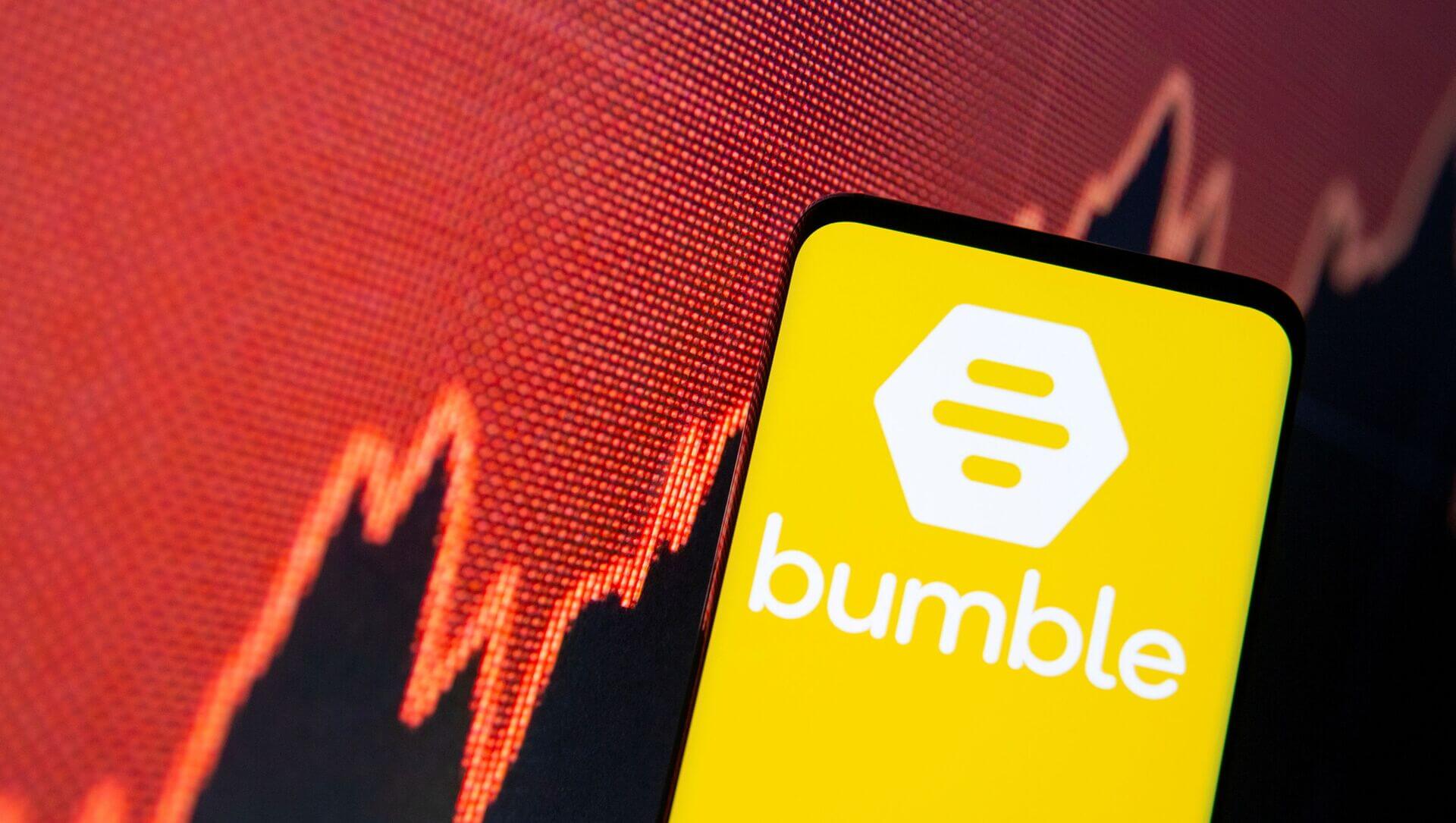 When using this feature, there is no way you will receive the "Bumble out of people" notification, and I am sure everyone will be able to find a true partner for themselves this way, even if their Bumble radius is completely international.
OFL Top Recommendations based on 100,000+ Survey

"Serious Relationships"
"Discreet Hookups"
"Best Course for Men"
"Quick Flings"
"Normal Hookups"
"Our Quiz"
Once you create your profile, add Bumble pictures and come up with your original bio, you will be able to start looking for your perfect country match.
In the Account settings, you will be able to choose the "International", "Whole Country", or "100-mile radius".
As we have already explained, all you have to do is click on the International button, and you will see people who fit your idea of a perfect partner appearing on your homepage.
They will be shown in no particular order, and just as always, the people you tend to have the most things in common with will be the first ones on your homepage.
The rules are the same, and the female users are still the ones who need to make the first move, so if you are looking for an international girlfriend, she will still be the one who decides whether there is a chance for a hookup (like BeNaughty or Ashley Madison) or relationship (like eHarmony or Tinder).
As you can see, Bumble International works the same way as all other dating apps like Tinder or OkCupid, and it is basically the same as regular Bumble, except that you can have a match change location or live somewhere far away from you.
It seems like many people were able to find potential partners this way during the last year, and I believe that in the future, this feature will only get a lot more popular.
Is Bumble Popular In Other Countries?
Bumble is a dating app that is extremely popular across the whole world, and its cofounder Whitney Wolfe Herd says that they have only seen a rise in the number of active international users.
Even though most of the active Bumble users are still located in the USA or in North America, the app has been getting more and more downloads throughout different parts of Europe and South America.
This shows you that there is a really high chance that you will be able to find yourself a partner who is not living in New York but rather in Mexico, Italy, Malta, or even exotic countries like Indonesia.
Does Bumble Work Internationally?
Bumble works just fine internationally, and all of its users across the world will have access to the exact same features and options.
Both men and women across the world are treated the same way on this platform, so you don't really have to worry about not being able to upload or look at Bumble Photos or not having the opportunity to use the Bumble International feature.
Every country that allows its citizens to download Bumble from the official Android and iOS play stores has the original version of Bumble so there is no way you will be missing out on something, no matter where you may be living at the moment.
The headquarters of the Bumble dating app and Match Group are located in Austin, Texas, where the Match group has its official buildings.
However, Bumble was not always a part of this dating conglomerate, and it was actually a simple startup that suddenly blew up on the market.
The original founder of the Bumble dating app is Andrey Andreev, who founded the company called MagicLab, which later changed its name to Bumble.
After the company gained significant success in the dating market, Andrey sold the company to the members of the Blackstone group.
However, one of the reasons for selling the Bumble app and becoming more private about his own life is not really the success of the app but rather the problems he faced with accusations of sexual harassment and misogyny that were a regular thing at his company.
Once all of this information appeared in public, Andrey received a lot of backlashes and decided to step away and sell the company.
Andrey has no links to the Blackstone Group, and he is in no way connected with this company.
Frequently Asked Questions