When choosing which one of the dating apps will be your dating partner in the future, I believe most people first check out the price of all online dating platforms and then decide what may be the best fit for them.
Looking for potential matches is really not that easy, and most people underestimate the power of advanced filters and superswipe options that can help them gain extreme success on the platform.
These days, most people are deciding to join Bumble because its free version seems to be doing just fine, and they also have a lot of great features you can get access to if you decide to invest a bit more money.
You will definitely find plenty of valuable information here, and some of them are:
Is your dating app giving you the best chance for success?
Make sure to take our online dating site/app quiz to find out.
It's a fact that people who follow our dating site suggestions have on average 2 extra dates per month.
How Much Does Bumble App Cost?
The Bumble dating app is completely free, and you can download it anytime you want from the App store without spending a dime.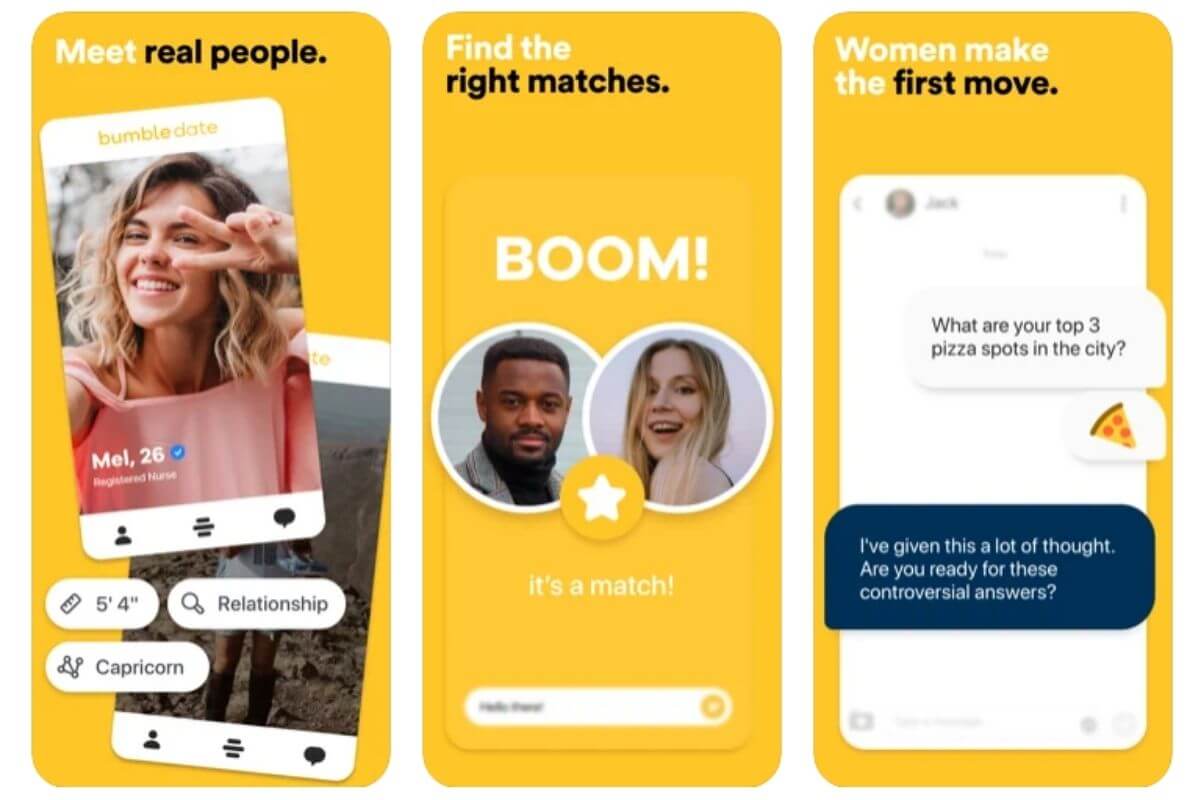 When you open the app, you will also be able to use it and look for matches free of any charge because everyone can use the platform and date for free.
Most Bumble users decide to stick with this sort of membership because most popular dating apps work just fine when they are completely free too.
However, in case you believe you are not performing too well, and you can't get the desired number of matches, you can always invest some money in premium features or a premium subscription.
The price of your Bumble subscription will depend on the type of features you want to have included in the app and on the length of the subscription.
In case you want to get Bumble premium only for one week, it will be a lot more expensive than if you would pay for a whole month in advance.
Users who pay for the subscription week by week will usually have to spend 18 dollars each week for a membership, while those who pay for a monthly membership will need to spend 25 dollars for the whole month.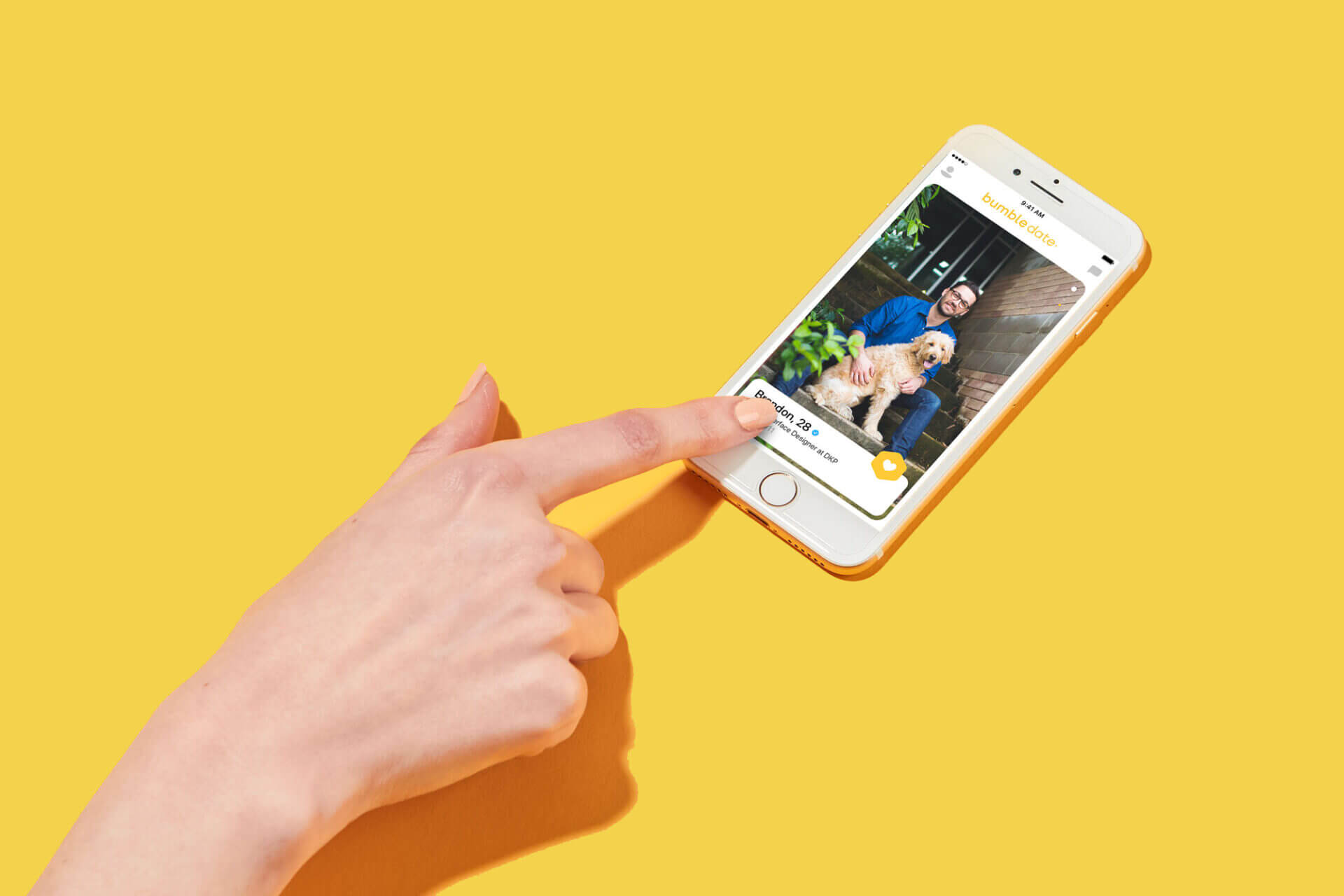 For that reason, I always recommend everyone to get a paid subscription that will last them a longer period of time because this way they will save a lot of money and they will not have to stress thinking about whether their membership has expired or not.
Once you purchase a premium membership, you will also have no problem with using the Bumble Bizz and Bumble Bff features, and you will be able to use all the features and filters on them too.
In case the idea of a premium membership may seem to be too match, especially in the beginning, then you can definitely ignore it and decide to purchase part-time premium access.
This sort of feature is called Bumble Boost, and in case you are here to just find a few hookups (like BeNaughty or Ashley Madison) but you want to make it happen fast and you are not interested in relationships (like eHarmony or Tinder), then this is definitely the best option for you.
You will be able to purchase it whenever you want; all you have to do is have some Bumble coins on your dating profile.
OFL Top Recommendations based on 100,000+ Survey

"Serious Relationships"
"Discreet Hookups"
"Best Course for Men"
"Quick Flings"
"Normal Hookups"
"Our Quiz"
Even if you have no money at it at the moment, then you can easily transfer it from your credit card or phone number and solve everything within minutes.
The Bumble boost will usually cost you 5 to 8 dollars for a full week, and during this time, you will be able to swipe right on an unlimited number of people, and you will also get access to to the complete Beeline, meaning you will be able to see even expired matches.
If you know how Bumble works but you are really not patient and you want to get the best of its algorithm as fast as you can, then the Boost feature can definitely be one of the best solutions for you.
I believe the unlimited swipes feature is really one of the best things about these premium features because it will allow you to meet hundreds of people within a week.
You can also invest in super likes or Super swipes, which will allow you to show a certain person you extremely like them, and this is something you will rarely come across on other dating sites.
Bumble.com really does a great job in incorporating plenty of extra features that will allow you to meet plenty of people and get the best out of the Bumble membership in a really short period of time.
It is also quite affordable, and Bumble prices are some of the lowest on the dating market, so I really believe you should be extremely satisfied with it and definitely invest at least in some of these features.
Is There An Option Of A Bumble Upgrade?
The only way you can get a Bumble upgrade is to purchase some sort of premium membership, and as you have seen, the Bumble app price is pretty rational, and I believe everyone can get a membership at least for a month or two.
However, there is also the possibility of getting a Bumble lifetime subscription which is one of the unique features.
This feature exists only on Bumble, and it is definitely a huge investment that has plenty of perks.
Even though the Bumble Boost price and the prices of other premium memberships are pretty low in comparison to other dating sites, and you are still getting a lot of options with them, this lifetime subscription will secure you for good.
This sort of subscription will cost you 150 dollars, and once you invest this amount of money, there is no time limit to anything.
Most people are not even aware of this option, and as you can see, all the Bumble charges are way too much in comparison to this one-time investment.
Not even Tinder or Hinge have an option like this, so Bumble is really a pioneer in this dating niche.
However, you will still have to obey the regular Bumble rules like the fact that the woman is the one who needs to make the first move, and even though you will be able to backtrack your matches, you will still need to respond to them in a short time; otherwise, you will lose them.
I believe this is the best thing you can do for yourself and your dating life because even though it seems like a large amount of money at first, you will be set for life, and you will be able to get back to this dating app whenever you want.
You will also have access to everything it has to offer, so in terms of functionality, it is also an amazing thing, and I believe more dating apps should incorporate it.
In the end, it will definitely pay off, even if you only keep on using Bumble just for 6 months – count your numbers and see whether this works out for you or not.
How Much Is Bumble Premium?
As we have already mentioned, there is a different premium and boost cost, and you will be able to choose the type of membership that works best for you and your needs and is also most affordable for you.
The Bumble premium per week will cost you 18 dollars, while the Bumble pricing for a monthly one is 25 dollars.
As you can see, if you are not sure for how long you will be using the app, it is definitely a lot better to get a monthly membership, because even if you do not use it in the end, you will know that you have access to it throughout the whole month and that you don't have to worry about how many swipes you have left.
The Bumble boost option is purchased every week two, but it won't provide you with access to all the premium features, so it may not be the most practical solution for everyone.
This feature will cost you 5 dollars per week, which is also a good price, and it is a good option for beginners at Bumble who have no idea about Bumble paid features and still didn't manage to explore the platform to the fullest.
Of course, you can also opt for a Bumble premium lifetime subscription which will cost you 150 dollars but will allow you to use the app without any obstacles – forever!
Frequently Asked Questions