IndianCupid is a dating site aimed at providing a platform for people of Indian origin a way to meet up online in the pursuit of their specific dating needs.
It's aimed at non-resident Indians (NRIs), those living outside of India itself.
And that community is massive, with NRIs living across the globe in the United States, the British Isles, Europe and Australia.
In this review of IndianCupid, we are going to provide you with answers to the following:
OFL Top Recommendations based on 100,000+ Survey

"Serious Relationships"
"Discreet Hookups"
"Best Course for Men"
"Quick Flings"
"Normal Hookups"
"Our Quiz"
So if you are a non-resident Indian and looking to meet other non-resident Indians in the country in which you reside, make sure you read this all-encompassing review of IndianCupid.
By the end of it, you will know if IndianCupid is the site that can help you find someone special.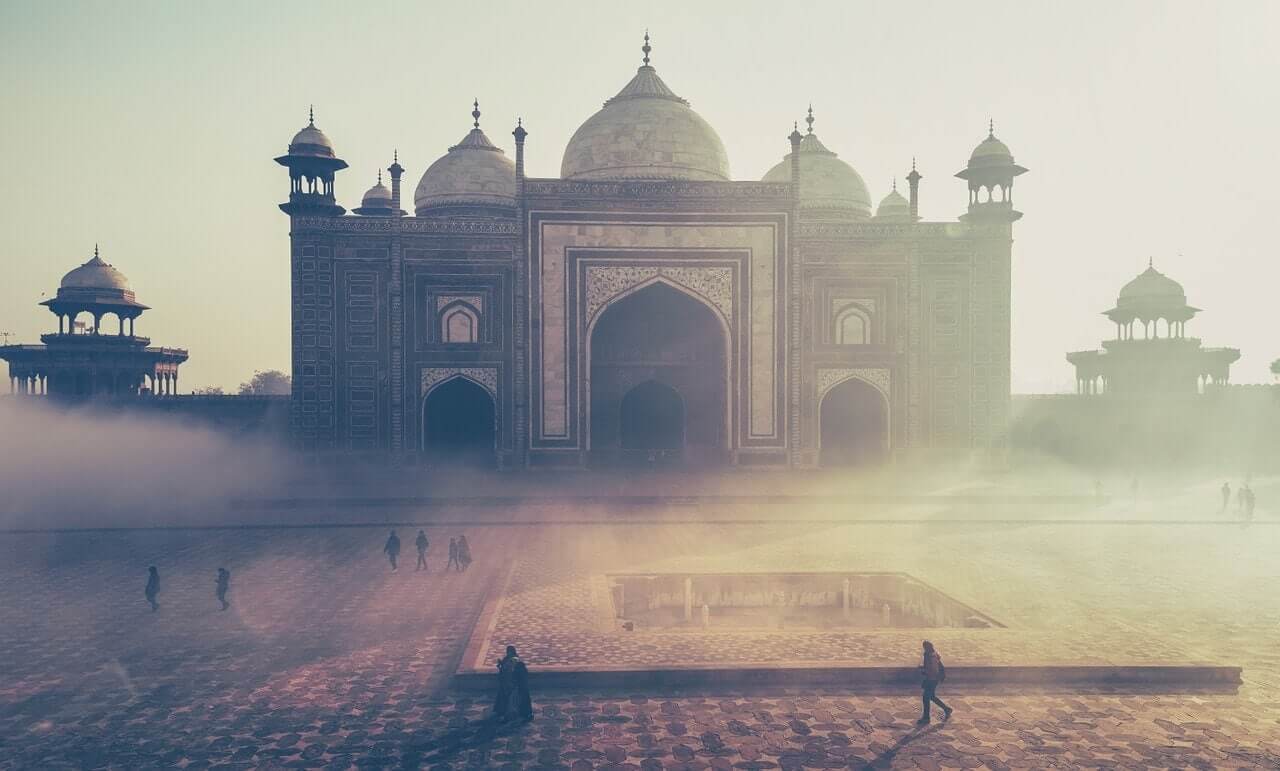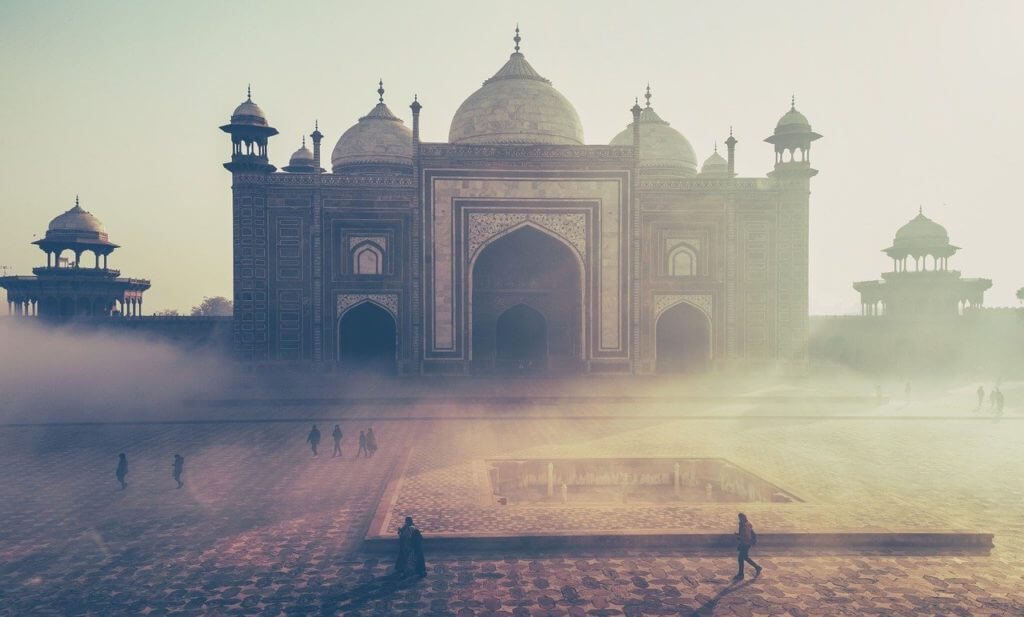 Indian Cupid Review in Video Form
Audio (podcast) form for those of you on the go
But first, the Ratings!
Ease of Use – 4/5
Effectiveness – 3/5
Key Features 4/5
Pricing – 4/5
A dating website for people of Indian descent
Easy to register
Extensive search options
Extra features for members
Small user base
To communicate effectively you need to be a member
First and foremost, this is a site for NRIs found around the globe.
And it's a massive target audience that IndianCupid is looking to cater for.
Let's just breakdown some figures in terms of those Indians who live outside of India.
For example, there are 3.4 million NRIs living in the United States alone.
Over 1.7 million are to be found in Canada while 1.8 million are living in the United Kingdom.
But the site isn't necessarily for NRIs only.
Yes, those who are interested in dating people of Indian descent are free to make profiles on the site as well.
If you specifically seek to find a one-night-stand, there are sites like BeNaughty and Ashley Madison that cater to such needs more effectively.
For the most part, people who sign up for profiles on IndianCupid are looking for long-term love as eHarmony also provides for everyone.
A user breakdown of IndianCupid
With the number of NRIs living in various countries around the world and quoted above, you'd think that IndianCupid would have a massive user base.
The thing is, it doesn't.
In my research, figures pointed to the fact that only around 50 000 people are registered for the site.
That's a really small number, but we mustn't forget that this is a niche site, even though there are huge potential numbers to feed it.
So yes, there is huge potential for growth here, that's for sure.
Here are a few other numbers that I found out:
Around 1 500 users visit the site each day
That's 10 500 a week an 42 000 a month
9 000 users are from the United States
These aren't massive numbers at all but that doesn't mean the site isn't worth trying.
Now let's look at the gender breakdown as well as the users per age group.
Gender ratio and age breakdown
It's always interesting to look into a breakdown of gender when it comes to dating sites.
For many niche sites, males tend to dominate.
It's the same here on IndianCupid, but maybe not to the same degree as other sites where the split can easily be 4:1.
Here, it's almost 2:1.
65% of the users on IndianCupid are male
35% of the users on IndianCupid are female
So if you are a female user on the site, let's just say you are spoilt for choice.
As a male user, however, you are going to have to work that much harder because you've got plenty of competition.
Now let's get into the most popular age groups found on IndianCupid.
The biggest group of users comes from the 25-34-year-olds.
In total, they makeup 50% of all users on the site and are broken down as 33% male and 17% female users.
The next biggest group is the 18-24-year-olds who account for 20% of the users on-site.
The gender split in this group is 13% men and 7% females.
Here's a full breakdown of the users' ages on IndianCupid.
25-34-year-olds
18-24-year-olds
35-44-year-olds
45-54-year-olds
Minimal 55+ users
When registering for a profile on Indian Cupid, you should have no problem getting online in a matter of a few minutes.
Should you prefer to download the IndianCupid app – it's available only on the Google Play Store – you can complete the registration process on it.
Most people, however, like to register using the website so I am going to just explain to you what you can expect in that regard.
Signing up for IndianCupid
It's so simple and quick too!
Once you've pointed your browser at the IndianCupid website, you should be up and running online with your profile in no more than 10 minutes.
Yes, it's that quick.
But what information will you need to fill in during this process?
You will have to provide your username for the site, a password and your email address.
Next, you have to give your gender, the gender that you'd be looking for on the site and the age ranges that matchups returned by IndianCupid should be.
And that's it.
That's all you need to provide before you are taken straight to the site.
Of course, you haven't even started to fill your profile in as of yet.
I always make sure that I get that done as soon as possible.
That means not only are you searching for potential matchups but if they are searching themselves, your completed profile is well worth looking at.
Of course, it's easy to skip this step in the beginning especially as IndianCupid provides you with potential matchups to look through based on the gender and age range you gave in the registration process.
Ultimately, what you do next is up to you but I would advise completing your profile as soon as possible.
And it only takes about 10 minutes to do so.
Finding your way around the site
Cupid Media sites like Indian Cupid are all similar.
So if you've used one before, you will be familiar with the overall layout of the site and just how easy it is to find your way around.
To navigate to the critical parts of the site that you will use often in your search for love, you will make use of the menu system found at the top of the page.
These are:
Matches: IndianCupid will provide you with matches based on your age specifications and the gender you are searching for. Click the Matches menu to find them.
Search: If you search for your own matches based on specific parameters, you would do so by clicking on this button to take you to the search engine. I will cover this in greater detail later in the review.
Messages: Pretty self-explanatory, right? This is where all the messages you send as well as those that you receive are stored.
Activity: An important menu item in my book, Activity is a good source of information. Not only does it keep a record of profiles you like, favorited, and viewed but it shows you other users who have done the same to your profile.
But what about the number on the left-hand side of the menus?
Well, that indicates just how many users are onsite at that point in time and it's a nice added feature.
Of course, once you've registered for a dating site, you are going to want to try it out.
After all, these sites are judge overall by the quality of the matchups they return to you based on your search parameters, right?
But ultimately, that's a judgment on the users who have signed up for the site.
We've already seen that the user numbers on IndianCupid aren't that high but what does that mean in terms of matchup returns?
Searching for love on IndianCupid
While the user numbers may not be that high, IndianCupid certainly has you covered in your quest to find love.
For example, if you like to conduct a broad search just based on age range, gender and maybe one or two parameters.
Or you can do more specific searches where you can adjust parameters as you see fit.
These parameters are all based on parts of each user's profile.
A word of advice when searching on IndianCupid.
With a small user base, it's not always wise to include too many parameters.
That's because, with not too many users to start with, you don't want to narrow potential returns down even more.
But of course, if you have the time, you can tweak these parameters and yes, you should still get returns just not as many as you could by conducting a more general search.
And here are the various parameters that you can tweak.
When was the last time a user logged into the site
If the profile returns should have photos or not
Their location
Height, body type and various other appearance parameters
Do they have/want children, do they drink or smoke and other lifestyle parameters
Religion and other cultural parameters
And if that's not enough, there are other ways in which you can conduct searches as well.
These include:
Searching by keyword
Searching by first names
Search by member identity number
Popular searches other users search by
Cupid Tags
Without a doubt, Cupid Media sites like IndianCupid provide so many ways to search for potential matchups.
Other sites could certainly learn from them.
Making contact with a potential matchup
So once you've conducted a few searches and found matchups that you would like to explore further, it's time to reach out and make contact.
The problem is, unless you are a member of the site, this is going to prove frustrating.
For example, as a regular user, you can only reply to messages you receive from members.
You cannot send messages to others.
So if you are patient and wait for someone to message you, then by all means do that but it's going to be a frustrating wait, that's for sure.
If you want to be proactive and message others, you are going to have to be a member of IndianCupid yourself.
As a member of IndianCupid, these are the key features and added extras that you can expect while making use of the site
For me, no matter how awesome the other key features that membership brings might be, the most important is all was the fact that you can now message anyone.
And even if they are not a member, they can message you back.
So that opens communication with all users on-site and makes you far more proactive than if you stayed a regular user and waited for someone to message you.
Messaging is available to both Gold and Platinum members.
We will talk more about these two membership options later in the review.
As a member, you are also able to leave comments on other user photos, a form of messaging so to speak.
Cupid Media website presents two other match types for Platinum members.
These are mutual and reverse searches and both provide interesting matchups that are well worth looking into on your part.
But what are they and how do they work?
Well, a mutual matchup shouldn't be ignored, that's for sure.
Why?
Well, it effectively means that you and another user's criteria in terms of what they are looking for in a potential matchup are very similar.
I am sure you can see why you should follow that up, right?
A reverse matchup means that you are perfect in terms of the criteria another user is looking for in their matchups.
They, however, might not be exactly what you are looking for.
While it might not have the potential that a mutual matchup brings, reverse matchups shouldn't be ignored.
Well, you don't necessarily have to do anything either to promote your profile, it happens automatically for Platinum members.
But what does this mean?
Well, if other users make searches, if you fall into the parameters they are looking for, your profile will be at the top of their search returns along with other Platinum members that also meet the parameters.
It's a great way to get yourself out there and have people contact you as a potential matchup.
Although advertising isn't too much of a problem on IndianCupid, it's always nice when it's removed from a website.
As a Gold and Platinum member of IndianCupid, you won't be subjected to any advertising.
Some of us like to be in total control when it comes to our privacy.
As a Gold or Platinum member of IndianCupid, you have full control in that regard.
So if you'd prefer, you can go totally incognito.
That means not only will your profile not show up in other user searches but if you like, favorite or view someone's profile, they are not notified and it won't show on their profile either.
Many of those features are pretty useful, I am sure you will agree.
But what is membership going to cost you?
Well, we've seen that there are two types.
Gold membership
Platinum membership
While Platinum is more expensive, it does give you access to all the features.
Both of these membership options have one-month, three-month and 12-month membership packages.
Let's breakdown the prices starting with Gold membership:
1-month membership – $29.99
3-month membership – $59.99 ($20.00 per month)
12-month membership – $119.99 ($10.00 per month)
And Platinum membership is priced as follows:
1-month membership – $34.99
3-month membership – $69.99 ($23.33 per month)
12-month membership – $149.99 ($12.50 per month)
As you can see when comparing the one-month package of Gold and Platinum, the difference in price points is not that great.
In fact, it's just $5.
I think paying that little extra is worth hit seeing that you get both mutual and reverse matches as well as your profile coming in the top few rankings on other member searches.
That added help is what you need on a website like IndianCupid where the user numbers aren't as great as on other dating sites.
There's brilliant savings to be had if you can afford longer packages as well but that always has to be guided by the fact of whether you will be using the dating site long-term or not.
If you aren't going to be, you are just wasting your money at the end of the day.
Ultimately, the decision as to which package is best for you lies with the individual and their unique circumstances.
Conclusion and Overall Rating
If you are an NRI and searching for love, there is no reason not to use Indian Cupid.
Yes, if you have to be hypercritical, the user base is small but the target market in countries all over the world is so big, that there is certainly huge room for growth.
Indian Cupid gives you everything you need as a free user to find potential matchups.
It's just like other dating sites in the fact that to contact them, however, isn't that simple unless you are willing to pay for membership.
And I think that membership is worth it, not only for the fact that you can now freely contact anyone but that they add so many extra features.
But let's get onto an overall rating.
Indian Cupid scores 3.75 out of 5.
It would have scored a little higher but I've had to factor in the small user base.
In time, however, that will grow I am sure.
It's a dating site that well worth checking out.
Frequently Asked Questions
Dating sites have various security measures in place to ensure that not only your personal information but any banking details you leave on the site are kept safe and secure.
This is achieved through security software, firewalls and more.
Indian Cupid certainly has all of this thanks to the fact that it falls under the banner of Cupid Media, a world-renowned dating site company.
As for your personal safety, it's important that you read up on internet dating safety tips.
But always trust your instincts.
Just like most other dating sites, you will find on the internet, if you'd like to effectively contact someone on Indian Cupid, you are going to have to think about membership.
As with all Cupid Media sites, you can only reply to messages you receive from members.
You cannot send messages yourself.
And while it might seem that this is a system to work within, you are relying on having people message you.
That said, many other excellent features which are often behind paywalls on other dating sites, are free on India Cupid
This is a legitimate dating site.
Part of the Cupid Media network of dating sites, it is one of 30 that fall under the auspices of that company.
The idea behind Indian Cupid is that it helps connect non-resident Indians around the globe.
There are millions of non-resident Indians in countries like the United States, the United Kingdom and elsewhere.
Indian Cupid gives them a platform to look for love.
To join up at Indian Cupid, you need to be 18 years old to register.
That registration process is done through the Indian Cupid website where on signing up, you will have to establish your profile and then start the search for potential matchups.
Registration and filling in your profile takes around 10 minutes in total.
Canceling your account is a simple enough process.
You have to be logged into Indian Cupid to do so, however.
Click on the "setting" tab from the main page.
You will find it on the right-hand side near the top.
From there, click on the "profile settings" button, scroll down and find "switch off profile".
Once you click that, your profile is taken offline.
Email at [email protected].
Or phone the numbers below, depending on where you live.
United Kingdom: 0808 164 8675
United States / Canada: 1-844-968-0958
International: +61 7 5612 5016
It's critical that both you and other users fill out your profiles in full.
That's because the search engine can be set to your exact specifications by selecting the various parameters that you are looking for in a potential matchup.
These are based on profile answers.
Of course, location, gender and the age range of returns are also critical.
If you click on the profile of a user you'd like to report, you can block or report them with ease.
To block them, find the circle with a line through it.
Clicking on this will see them unable to message you.
If you'd like to report them, click on the "!".
Follow the instructions to report them and have site admins look into their behavior.