Indonesian Cupid is a niche dating site that caters not only to people of Indonesian descent that would like to date each other but also to Westerners looking to make contact with people in that country.
And today, our review of the site is going to see just how effective it is in helping users make that happen.
We will look at a few key things.
These include:
OFL Top Recommendations based on 100,000+ Survey

"Serious Relationships"
"Discreet Hookups"
"Best Course for Men"
"Quick Flings"
"Normal Hookups"
"Our Quiz"
So let's begin.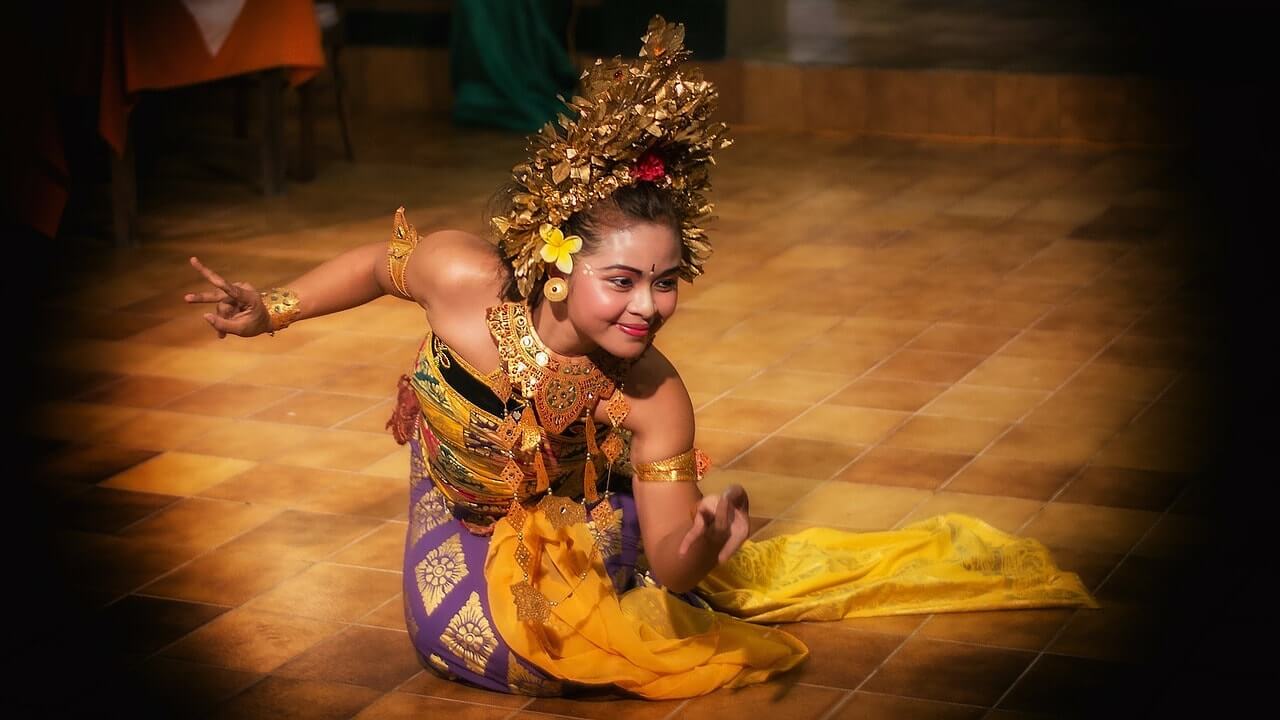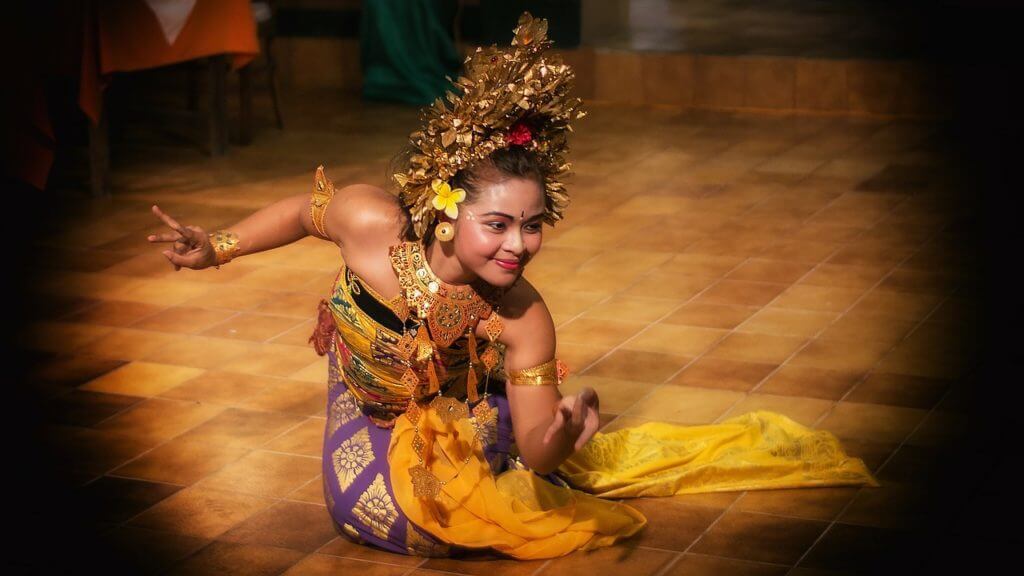 Indonesian Cupid Review in Video Form
Audio (podcast) form for those of you on the go
Ease of Use – 4/5
Effectiveness – 3/5
Key Features 4/5
Pricing – 4/5
So easy to use
Over 1 million members
Excellent member features
Many search options
To message effectively, you need a membership
No app for Apple devices
Who Is It For/Demographics?
Indonesian Cupid is aimed at two groups in particular.
The first is for people of Indonesian origin who want to date each other.
But the second group is the biggest and that's Western men who want to date women from Indonesia.
OFL Top Recommendations based on 100,000+ Survey

"Serious Relationships"
"Discreet Hookups"
"Best Course for Men"
"Quick Flings"
"Normal Hookups"
"Our Quiz"
In that way, it falls in line with other similar dating trends when it comes to Western men.
For example, dating sites that help set them up with women from Thailand, Eastern Europe, Vietnam other countries and specific areas of the globe.
But if you specifically seek to find a one-night-stand, there are sites like BeNaughty and Ashley Madison that cater to such needs more effectively, and there are also sites like eHarmony that caters to all those looking for love.
But what type of user numbers does Indonesian Cupid boast?
Well, like other similar sites in the Cupid Media network, it's pretty busy.
A breakdown of users on Indonesian Cupid
In general, sites that cater to a specific population type, like Indonesian Cupid have fairly decent numbers when it comes to the size of their user base.
During my research, I found that this was indeed true of Indonesian Cupid as well.
In fact, currently the site boasts a users base of over 1 million people.
And I think you would agree, that's pretty impressive considering that this is essentially a niche site that targets just two major target audiences.
But let's look into those numbers a little further.
Around 170 000 users are based in the United States (and it's growing all the time)
40 000 users are active on the site each week
That's close to 6 000 daily and 160 000 each month
Another interesting fact is that most of the female Indonesian users on the site are looking for long-term love and marriage.
That further points to the fact that the biggest group of users are Western men looking to start relationships with these women.
And that affects the gender ratio too.
Gender ratio and age ranges of users
As mentioned earlier, Western men play a massive part in the overall makeup of this dating site.
In fact, it's men in general that dominate the user base.
So much so that male profiles are more prevalent on the site than female profiles by a ratio of a little over 2:1.
70% of the profiles on Indonesian Cupid are for male users
30% of the profiles on Indonesian Cupid are for female users
Don't be alarmed by this fact either.
This is the kind of male to female ratio's that these types of sites exhibit all the time.
And if you are a male looking for your dream Indonesian girl, all it means is that you might just have to work a little harder to find her while beating off the competition.
Next up, let's look at the age ranges of the users on Indonesian Cupid.
The most dominant group on the site are the 35-44 year-olds.
They make up 38% of all users, so well over a third then.
A further look into this group reveals that the male to female ratio is actually a lot closer than the overall site average.
In fact, there only it's split 20% male users and 18% female users.
The next biggest group on-site is the 25-34 year-olds who account for 25% of the user base.
They are followed by the 45-54-year-olds, then the 18-24-year-olds, and finally the 55+ age group, which only account for 6% of the total users of Indonesian Cupid.
As part of the Cupid Media network of dating sites, Indonesian Cupid offers the same ways to sign up as its sister sites.
Most people opt to sign up from the website as it's quick and will have you online in just a few minutes.
If you are an Android user, there is an Indonesian Cupid app that you can download but sorry Apple lovers, there isn't one yet available on the iStore.
While using the website sign up, you can even speed the process up a little more by using your Facebook account for a quick, one-click log-in.
Of course, there are a few questions that you need to answer too.
For example:
You will need to provide your name
You will need to give your gender
You will need to give the gender you want your matchups to be
You will need to provide your email address
You will need to provide a password
And that's it.
The initial registration process includes no questions that will form part of your profile, so once you are taking to the site for the first time, it's easy to get caught up in trying to browse for matchups from the start.
And yes, that's fun to do, it's also critical that you complete your profile.
Remember, if you are a male you have lots of other competition on the site.
By completing your profile you can give yourself the edge over that competition.
And you'd be amazed by the number of people that simply add a profile picture and think that's good enough.
Take the maximum 15 minutes it's going to take to fill out everything completely and you will reap the rewards, that's for sure.
So what categories can you expect to have to fill out when completing your profile?
Well, the various sections to fill in fall under these main sections.
Basic information
Appearance information
Information about your lifestyle
Information about your background
Information about your cultural views
Remember too that by completing your profile, you improve the quality of matchups that come your way.
That's how the search algorithm works on sites like this.
Site design and finding your way around
As a Cupid Media site, Indonesian Cupid has the same design as it's sister sites.
And just like them too, it's so easy to find your way around.
In fact, when you log on for the first time, you will notice just how uncluttered the overall design is of this website.
Navigating the site is done through the four main menu buttons that you will find in the top part of the screen.
These are:
Matches: Clicking on this button brings up a host of matches that Indonesian Cupid has come up with for you based on the information you provided when signing up.
Search: Here you can launch a number of different searches in your quest for that perfect matchup
Messages: Messages that you send and those that you receive from others are found here
Activity: A useful menu for sure, click on the activity button to see the profiles you have liked, favorited and viewed and see which users have done the same to your profile.
A number on the left-hand side of these menu buttons tells you the number of users on the site with you at that point in time.
If you are from the United States, you may need to watch this number to see when more people are on the site.
Align your time on the site with that and you are far more likely to have success in finding the right matchup and speaking to them immediately.
So now that you've registered and set up your profile, it's time to put Indonesian Cupid to the test in your quest to find love.
As I said earlier, the website provides you with a few matches when you first log in but when you want to start launching searches of your own, you will do so using the search menu.
Using the various search options on Indonesian Cupid
There are a number of ways that you can search for that perfect matchup on this platform.
I want to just highlight a few of them now.
Perhaps the one method you will use most often is launching searches of your own.
And in that regard, Indonesian Cupid won't let you down.
Their advanced search options include a host of parameters that you can make changes to as you need.
These are all based on profile parameters, so you can see why filling in your profile properly is of utmost importance for all users of the site.
But what can you change here?
Well, you are able to run searches with some of the following parameters:
When a user last logged on (that means you aren't chasing users who haven't been on-site in ages)
If profile returns should include photos
The location of the matchups returned
Various appearance options (for example, height, body type, hair and eye color and many more)
Various lifestyle options (relating to children, lifestyle and habits)
Cultural parameters (like religion)
Having all of these options means that every search could be different if you wanted.
It all depends on the type of matchups you are looking for.
A word of warning, however.
Too many parameters can narrow down your search field, so keep that in mind.
But what about the other ways to search for potential matchups?
Well, if you are a Platinum member on Indonesian Cupid, you have the option of seeing both mutual and reverse matches related to your profile.
I will explain exactly what these are under key features.
Another unique way to search is by using Cupid Tags.
You can assign these to your profile
These are words that you would use to describe yourself.
For example, "caring" and "humorous" are perfect Cupid Tags.
So you could launch searches just using these tags and see the types of profiles that get returned.
It's a fun way to break up your searching methods for sure.
Reaching out on Indonesian Cupid
Once your searches have returned the right kind of matchups, it's time to try to get to know them better.
And this is where the site falls flat if you are a regular user.
That's no disrespect to Indonesian Cupid either, as all dating sites make sure that they hook you by presenting potential matchups to get you excited and then reel you into the point where you need to message them.
And that means buying into membership of the site.
On all the Cupid Media sites, as a regular user, you can reply to messages you receive from members.
But in reality, it's not an effective way to communicate at all.
You are going to reach the point where you want to message people and that means buying into a membership package.
That said, messaging is not the only thing you can expect from the money you sink into membership.
Here are a few other key features.
Before we explore member features, let's look at all the things that a regular user can do onsite without a membership
As a regular user, you are can:
Register and start your profile on Indonesia Cupid
Search for matchups using a range of search filters
Reply to messages from members only (you cannot send messages to anyone)
You can like and favorite user profiles
You can see who like and favorited your profile
You can view as many profiles of other users as you'd like
That's so much that you are able to accomplish without paying a dime!
But messaging is key for communication and waiting on another member to message you isn't going to cut it.
So let's start with the important key features for members.
And that starts out with the most critical for me.
Unlimited messaging.
To anybody.
That's the most critical thing that membership gives you on Indonesian Cupid.
Without messaging, there is just no way that you can contact someone effectively.
Yes, you can like their profile or add them to your favorites and while they will get notified, that's not meaningful communication at all.
You also have access to the instant messaging function which is far quicker and almost runs like a chat room.
It's the best way to get to know someone a little better, that's for sure.
Because you are dealing with many users who don't have English as a first language, Indonesian Cupid includes a useful translation function to help you out.
Indonesian Cupid offers two types of membership, Gold and Platinum.
While I will talk about these in more detail later on in the review, as a Platinum member, your profile will appear at the top of other user searches when you meet their parameters.
That helps put you ahead of other members and gets far more exposure in the process.
While advertising on the site is not that intrusive, it's always nice to remove it.
And yes, as a member of Indonesian Cupid, you won't be subject to outside advertising at all.
5. Take your profile offline
If you'd prefer that your profile is not returned in other user's searches when it meets their parameters, you can take it totally offline.
But you can also make sure that you leave no trace of your browsing activities.
For example, if you look at someone else's profile, if they click on the tab to see who has visited, you won't appear at all.
I am not sure that this is something I would use but for those of us who like to be private, it's a useful addition.
6. Extra matching options
If you are a Platinum member, you get two extra matching options that for me are awesome.
These are mutual and reverse matches.
A mutual match is when you meet up with the parameters set by someone else and they meet your parameters too.
Don't you think that's something that should be followed up on?
For a reverse match, you are what someone else is looking for, but they might not be exactly your type.
Let's look at just how much these key features are going to cost you as we tackle membership pricing.
So now that you have an idea of the features that Indonesian Cupid has to offer, it's time to talk about pricing.
Because if you want to become a member of the site, you are going to have to decide on one of the membership packages that are on offer.
It's with these that you can access the key features of the site, including messaging, probably the most critical one to actually have any chance of making meaningful contact with other users.
At present, Indonesian Cupid has three package options.
These are a one-month membership, a three-month membership, or a 12-month membership.
The longer packages obviously have a larger initial outlay but when compared to the one-month membership option, but provide savings over time.
So if you are going to be in it for the long run and you have the disposable income that allows you to pay for it, these longer packages are well worth checking out.
But that's not all you need to know.
Within these packages, you also have Gold and Platinum membership.
While Gold membership will give you access to most of the key features I have already discussed, it's Platinum membership that unlocks all of them, including mutual and reverse matches.
These for me are extremely useful and well worth considering taking out a Platinum membership for.
But what about a breakdown of the pricing of both Gold and Platinum membership.
Let's start with the Gold membership option:
1-month membership – $24.99
3-month membership – $49.99 ($16.66 per month)
12-month membership – $99.99 ($8.33 per month)
And now let's look at the Platinum membership option:
1-month membership – $29.99
3-month membership – $59.99 ($20.00 per month)
12-month membership – $119.99 ($10.00 per month)
If we compare the one-month packages between Gold and Platinum membership, you can see that it's just $5 a month more.
These prices are in line with other similar Cupid sites in the Cupid Media network, for example, BBW Cupid and Korean Cupid.
For me, the fact that Platinum membership has the reverse and mutual matches must put it at the forefront of your mind when deciding on which membership package is going to suit you best.
Remember, Platinum membership also means that your profile will rank at the front of any other search returns in which you meet the parameters of other users.
Sometimes love has to find you instead of the other way around, right?
Ultimately, however, it's what you want to get out of the site that's not only going to determine what package you choose but the length of time that package will carry on for.
Conclusion and Overall Rating
Without a doubt, Indonesian Cupid provides a service to those of us who want to contact and perhaps meet up with women of Indonesian origin.
It uses the tried and tested Cupid Media formula to deliver a website that's easy to get a profile up and running on as well as simple to navigate and find potential matchups.
Of course, with most dating websites, making contact means that you need to pay for membership but there are other excellent features that you then have access to as well.
So onto my rating for Indonesian Cupid.
Today, I am giving it 3.75 out of 5.
What are your thoughts on the site?
Would you make use of it?
Let us know in the comments below.
Frequently Asked Questions
Cupid Media, the site that runs Indonesian Cupid has around 30 other dating sites under its auspices.
You can bet your bottom dollar that they have the necessary security features to keep your private and banking details safe.
A word of warning, however.
With sites like these, you do get scammers so never promise to send money across to anyone.
There aren't very many truly free dating sites on the internet are there?
No, Indonesian Cupid is not free but as a non-paying member, you are given a range of tools and features that other sites put behind paywalls, for example, see who visited your profile.
While you can respond to messages sent to you by members of Indonesian Cupid, to use the site effectively and message others, you are going to need to sign up for a membership.
Indonesian Cupid is legit.
It's one of the dating sites run by Cupid Media.
In total there are over 30 and they serve a variety of niches when it comes to sites for specific populations, like Mexican Cupid, Korean Cupid and of course, Indonesian Cupid.
Indonesian Cupid is a dating site that not only aims to connect people of Indonesian origin but also Westerners who would like to date them.
At the moment, the site has well over 1 million users with around 170 000 of them coming from the United States.
To start your own profile on Indonesian Cupid, you must be 18 years or older.
You can either download the Indonesian Cupid Android app to start your account or head on over to the website to register.
The process takes less than 10 minutes but filling in your profile properly will take another 15 minutes in total.
If you've done your time on Indonesian Cupid and you'd like to cancel your account, it's a simple enough thing to do.
While logged into the site, find the "settings" button on the far right of the screen on the homepage.
When you click on that, find "profile settings".
Scroll down until you see the "switch off profile" button.
Click on that and your profile will be taken offline.
You can email Indonesian Cupid at this address: [email protected].
Or phone the numbers below:
1-800-787-0838
Should you prefer to send a regular mail, send it to:
PO Box 9304
Gold Coast MC
QLD 9726
Australia
All Cupid Media sites use a search-based algorithm that factors in a number of parameters, for example, age range, etc.
Many other parameters can be adjusted when conducting advanced searches.
These are all based on profile parameters, so that's why completing your profile is so important, not only for you but for other users as well.
Click on the profile of the user you'd like to block or report.
You will see a circle with a line through it.
That's the block button.
But you will also notice a "!".
Click on that if you'd like to report the user.