Young women/men looking to hook up with wealthy men/women is nothing new in the dating world.
And of course, the internet caters to this particular niche with dating sites that make that connection happen.
Sugarbook is one such site and in this detailed review, we will take an extensive look into the site.
In particular, we're going to see:
So if you are a wealthy man/woman looking for a sugar baby or it's the other way around, this review will provide you with all you need to know about the site.
And then you can make an informed decision if you should start your own profile or not.
So let's jump straight in.
What's your price is running a deal right now where girls can sign up completely free. We suggest you don't miss out on this limited offer. It's the biggest SD/SB site online.
Is your dating app giving you the best chance for success?
Make sure to take our online dating site/app quiz to find out.
People who follow our dating site suggestions have on average 2 more dates per month.
Sugarbook Review in Video Form
Audio (podcast) form for those of you on the go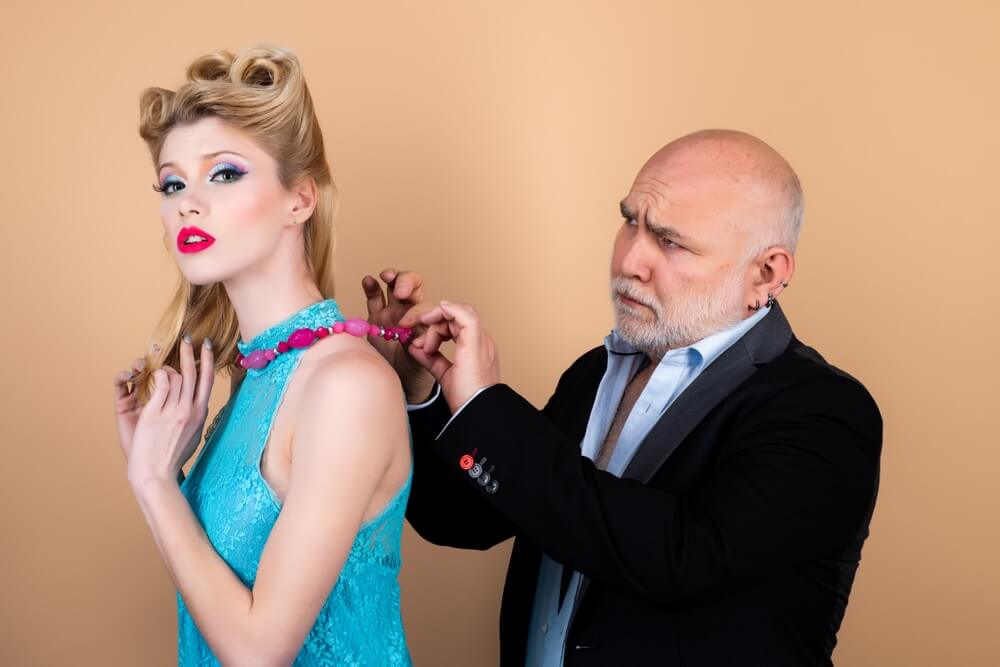 Ease of use – 4/5
Effectiveness – 4/5
Key Features – 3/5
Price – 3/5
Simple sign-up process
Messaging is free (under certain conditions)
Growing user base
Very expensive
Not that many key features
Who is it for/Demographics?
This site is aimed at businessmen and women who want to date younger people and vice versa.
Best Sugar Dating Sites (Based on 100,000+ Survey)

'Best for Sugar Daddies"

"Best for Sugar Babies"

"Best for Discreet Sugar Dating"

"Best for Sugar Mommas"

"Best for Cheating Sugar Dating"

"Our Sugar Daddy/Baby Quiz"
Their interaction with each other is built on what Sugarbook calls a sugar relationship.
What is a sugar relationship exactly?
Well, the website describes it as a relationship in which both parties decide what they expect out of each other.
Ok, sounds simple enough but there is more to it.
What each party wants in the relationship comes with an exchange of financial support.
So in other words, the sugar daddy/mommy provides financial support for the sugar baby who in turn provides whatever was agreed between the two parties.
And yes, that can mean companionship to no strings attached sex.
That's for the two parties to decide.
Ok, so now we know who Sugarbook is aimed at, let's see the numbers behind the site.
Despite many attempts and much research, finding user numbers for Sugarbook proved difficult.
In that research, however, I found out that with a free account, you can view the profiles of around 6 000 users.
Now that's not a total user number for the site by any means but it gives an indication that this is as niche as a dating niche site can be.
There are some other interesting figures to consider including:
Around 56 000 users on the site are from the United States
Around 500 people log in each day
That's 3 500 people a week and 15 000 a month
Those aren't stellar figures but again, you have to bear in mind who this Sugarbook is targeting.
We know sites like Tinder, eHarmony, and other hookup sites like BeNaughty or Ashley Madison command much higher membership scores – and we know why!
It's because the Sugar market is a pretty small market to start with, right?
Now let's get into the gender breakdown on Sugarbook as well as the age ranges of users.
Gender ratio and age breakdown of Sugarbook's users
Ok, so the breakdown of male to female users on Sugarbook shows that females are in the ascendency on the site.
65% of users are female
35% of users are male
As for an age breakdown here are the biggest groups on-site determined by their age range.
25 – 34-year-olds
18 – 24-year-olds
35 – 44-year-olds
45 – 54-year-olds
55+
The 25-34 age group makes up 34% of users on the site.
That's just a little over a third of all users.
And that group consists of 23% female and 11% male.
The second biggest group is the 18-24-year-olds and they make up 24% of users on site.
18% of this group are female.
I find the fact that this group is second compared to the 25-34 group in not only users but also the percentage of females a little strange.
For me, I would have thought that this would be the biggest group and have the most female users on-site.
That's because you'd think that from 18-24 it's mostly college years and people aren't working big jobs, therefore don't have lots of cash, and are more likely to use a site like this.
But back to the user demographics.
The third biggest group is the 35-44-year-olds and they make up 19% of the users on site.
Of this group, around 12% are female.
When you get into the finer details of a dating site review, you've got to start with the whole registration process.
That's because a user's first experience of a site is having to sign up for an account by registering themselves first up.
Although this niche dating site operates a little differently from most, the signing-on process is nothing new.
What I do like about the landing page is that it includes a separate page that you can visit to learn what it means to be a sugar baby (either male or female) or a sugar daddy/mommy.
It also explains exactly what a sugar relationship is and how it all works in terms of what's expected from both parties.
This is critical, especially if you came across the site and had never really heard of the concept before.
But how easy is it to sign up?
Well, it's not difficult at all.
You'd expect a sight that's aimed at young men and women – the sugar babies – to include a social media sign-up option.
After all, that target market makes use of social media daily, right.
And yes, Sugarbook does offer a social media registration using your Facebook account.
If you use this registration method or not, you will need to provide some additional information.
There's nothing new here, especially if you've registered on a dating site before.
You will have to provide your:
Gender
If you are looking for a sugar baby or sugar daddy/mommy
Your display name
Your email address
Note, this site will require a proper email address and you will need to validate it before you can log in for the first time.
You don't have any profile questions to go through at this point at all.
Once you have verified your address, you can access Sugarbook and start filling out your profile.
Also, your profile must be approved before you can start connecting with people.
This takes anything up to 48 hours.
Sugarbook requires that you upload two pictures, one for your profile and a private picture to ensure approval.
Sugarbook offers a clean, modular design that's very easy to navigate.
To find your way around the site, you will make use of three main menu options found at the top of the page.
These are:
Search: Launch your searches for potential matchups from here
Messages: Any messages you send or receive are kept here
Favorites: Here you will find the profiles of people you have favorited
To start filling out your profile, you simply need to click on the profile settings tab on the right-hand side of your screen.
And that's it really.
It's uncluttered and simple to use as a dating site should be.
Your Sugarbook profile is quite comprehensive.
And you need to fill out all the details on it because that's critical on a niche site like this where competition for attention can be fierce due to the smaller user numbers.
Other than your photos, there are four other sections that you will need to complete:
Basic information
Personal information
Locations
Descriptions
All-in-all you are going to have to set aside 10 minutes to complete everything.
Is there a Sugarbook app?
If you'd prefer to use Sugarbook on your mobile phone instead of from a laptop or desktop computer, you can.
Either download the app, which is available for both Android and Apple devices or you can even browse the website from your phone as it has a mobile version.
So how effective is Sugarbook in helping you find that sugar daddy, sugar mommy, or sugar baby?
Well, that all starts with the search.
And Sugarbook has a search engine that has a few unique parameters that you might not have seen before.
For example, you can search according to keywords if you'd like.
Perhaps, location is the most important, so yes, you can search according to that.
But there are other parameters too, for example:
If they have a profile
If they've never been viewed
If they are premium members
If they favorited your profile
Ethnicity
Their lifestyle, for example, negotiable to high
Appearance
And more
For standard users, returns are for your country but for paid members, you also search outside of your borders.
And what happens when you find the perfect match?
How do you go about getting into contact?
Messaging options offered by Sugarbook
Well, surprisingly, Sugarbook allows you to message other users for free.
But there are restrictions.
You can only send messages to someone who you have favorited and who has favorited you back.
Although it has limitations, it's a better system than offered by other dating sites.
That said, after a time, you may just want to be able to fire off messages to any users, without them having favorited you (especially as a sugar daddy/mommy).
For that, however, you will need to be a paying member of the site.
Along with messaging, that brings up a host of other features.
Before we get into the features that membership of Sugarbook brings, let's just recap what you can do as a normal user on the site.
You can register as a user
You can set up a profile
You can search for potential matchups
You can message people who you have favorited and who have favorited you in return
As a paying member of the site, these key features are added to the above.
For me, the first prize when you take out membership on any dating website is the ability to message anyone.
And that's what you can do as a member of Sugarbook.
Yes, as a regular user, you have more messaging options than many other dating sites but you still can only really communicate with someone if they have favorited your profile after you've done the same to theirs.
It's not as restrictive as messaging systems on other dating sites but it is not perfect either.
Membership takes all that trouble away, however.
While Sugarbook has some excellent search parameters for its search engine, it's always nice to have more.
As a member, you have that luxury.
This allows you to really fine-tune your searches to bring only the best matches.
Of course, with a site that's as niche as Sugarbook is if you don't live in a large city, adding too many parameters might mean no matchup returns at all.
It's a fine balancing act in some respects.
On a dating site, nothing is more frustrating than firing off messages and not knowing if someone has read it or not or if they simply are ignoring you.
With read receipts, an option for members of Sugarbook, it saves lots of time.
For example, you can see if someone read your message.
If they don't reply, clearly you are not their type and so you don't spend any more time trying to contact them and start to look elsewhere.
Without the read receipts, you don't know that, so you may be sending them more messages when in all honesty, you are just wasting your time.
4. View profiles in other countries
As a paying member of the site, your searches cannot be expanded outside the country where you live.
I suppose it's possible to have a long-distance relationship with someone, but I don't really see the point to be fair.
There are a host of privacy settings that members can set on the profiles.
For example, if you'd like, you can hide it completely or you could only allow only your profile pic and no other photos to be viewed by others.
6. Free membership for female students
While this isn't a member feature, I think this is the place where it should be mentioned.
If you are a female and at college, you can get a FREE membership to Sugarbook.
There are some requirements, however.
You need to register using your college email address
You must show proof of enrollment
If you are able to do one of those, you can get free membership on the site.
So that's the features that you can expect if you opt to sign up for a membership at Sugarbook.
And while I think some are well worth it, others are a little boring to be honest.
That said, at the end of the day it depends on what you are expected to pay for your membership that makes it worthwhile or not.
So what's that going to be for this dating site?
Well, there is only one membership package and let's just say that it's not cheap at all.
I guess with the free college membership for females who can prove that they are indeed from college, the only people membership really is aimed at is a sugar daddy/mommy.
And yes, these people do have the money to pay for membership as the site is aimed at the more well-off in that regard.
But I am sure you will agree that these prices are high:
1-month membership – $79.99
3-month membership – $209.85 ($69.95)
6-month membership – $359.70 ($59.95)
That's a lot of money, especially when you consider the key features you receive because let's be honest, although they are useful, they are not $79.99 per month useful.
Anyway, that's just my opinion.
Clearly, people are paying those membership fees as the site continues to grow.
Conclusion and Overall Rating
And that's it for our review of Sugarbook.
It's a very different take on dating sites but even though it's such a specific niche, there clearly is a want for sites like this in the dating world.
If not, they would not exist, right?
So let's reflect then.
Sugarbook is a site that's easy to get a profile up and running on.
After you've been approved you are free to look for potential matchups in your country (only members can search outside of their country)
Find one and you can only message them if you favorite them and they favorite you back.
That messaging system is a lot more than other dating sites offer and it's a plus point in my book, that's for sure.
But in order to message anyone at any time, you will need to become a member of the site.
I think that although the owners of Sugarbook saw a gap in the dating market and went for it, their pricing for me is too high.
Yes, those paying for membership have the extra cash and can afford it but I think they still can be charged less.
So let's get onto my rating for Sugarbook.
I am giving it 3.5 out of 5.
It's a website that if don't live in a major city, the chances of finding matchups will diminish.
Sugarbook certainly does what it says on the box but I really feel the key features are lacking and the pricing is too expensive.
What do you think of Sugarbook?
It is a dating site you would consider making use of?
Frequently Asked Questions