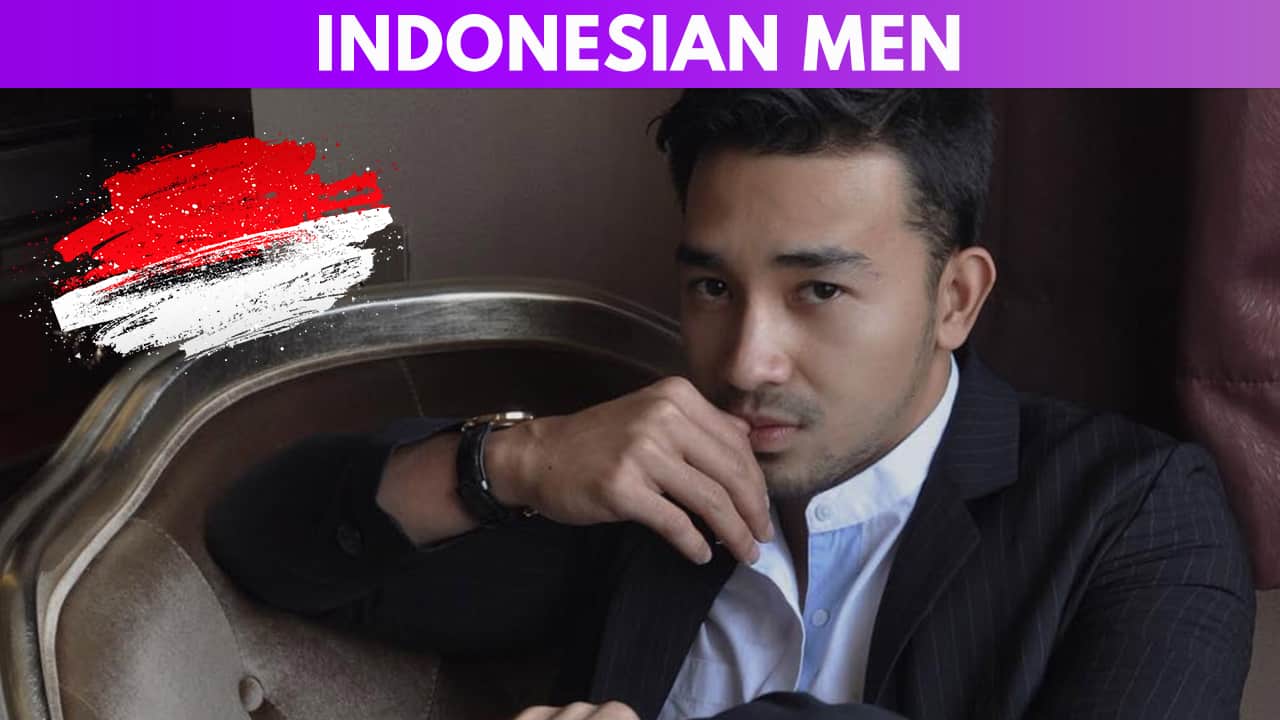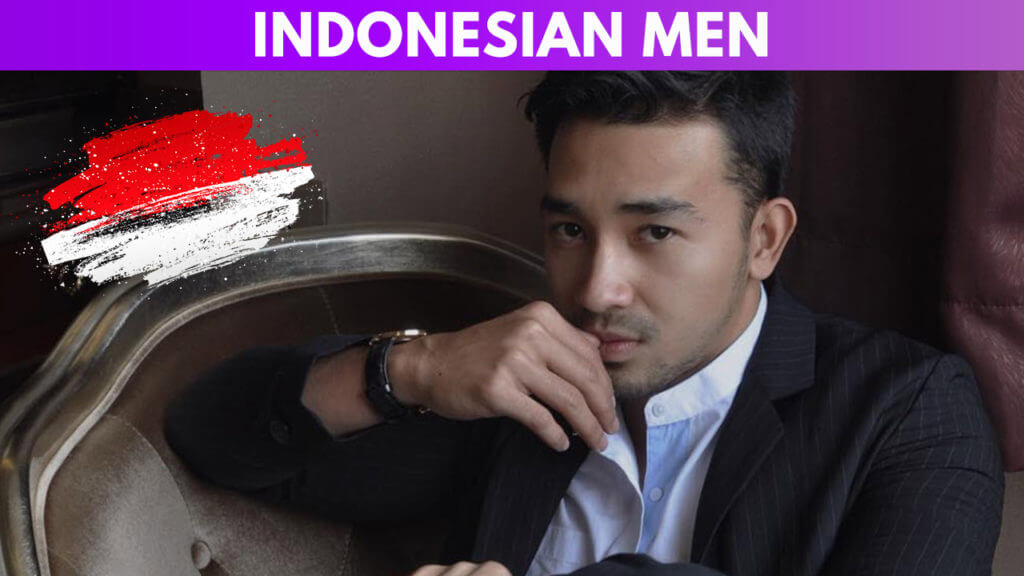 Hello, my loves!
I hope all of you are having a wonderful day (or evening) and are feeling great!
If you are new here, make sure to check out all the men's country guides to see how Indonesian men compare in all categories.
I would like to thank you for sticking with me throughout my adventures and travels; writing for you is one of the things that make me feel great!
OFL Top Recommendations based on 100,000+ Survey

"Serious Relationships"
"Discreet Hookups"
"Best Course for Men"
"Quick Flings"
"Normal Hookups"
"Our Quiz"
In this article I will be telling you about my 1-year long experience of living in Indonesia – I've spent some time in Jakarta, and right now I am located in Bali. It is a piece of heaven on Earth.
However the surrounding doesn't matter as much as our favorite topic: international dating in Indonesia along with the Indonesian men profile, what it is like to be dating Indonesian men and where and how to meet Indonesian men.
Is your dating app giving you the best chance for success?
Make sure to take our online dating site/app quiz to find out.
People who follow our dating site suggestions have on average 2 more dates per month.
What Are the Indonesian Men Like?
As you start reading about them and try to meet Indonesian men you will see how complicated this question in reality is. Indonesia is a beautiful country quite popular among tourist, thus normally, there are a lot of Indonesian men stereotypes you will hear and probably even experience.
Some of them are that Indonesian guys will try to take advantage of you, in the financial context, they will be very jealous and possessive, they will try to control you, tell you what to wear, and other things most girls probably won't put up with.
Unfortunately, some of these are true. For example, Indonesia is a Muslim country, and although they turn a blind eye to foreigners and their "provocative" and half-naked clothes, especially here in Bali, your Indonesian boyfriend most likely won't and will tell you how modest you need to be.
Or they will get you to pay for everything since you are a "rich" foreigner, who most likely does have way more money than him.
On the other hand, dating an Indonesian man can be quite rewarding as they are very friendly, extremely family-oriented, always surrounded by people, loyal and generally quite nice people.
Physical Appearance
When it comes to physical appearance it makes me sad that I have to say that Indonesians belong to 25 countries with the shortest people in the world with men being 164cm (5'4") and women 153cm (5') tall on average.
When it comes to their skin color, there is a wide range, from light brown with a yellow undertone to dark brown and even almost black skin. The majority has medium-brown complexion, dark brown eyes and dark brown or black thick, wavy hair.
This is because there are around 300 ethnicities in this archipelagic country with a diversity of languages, culture, and religious beliefs, it is quite unbelievable! Indonesians are mostly a mix of southern Mongols, Proto-Malays, Polynesians, and in some areas, Arab, Indian or Chinese.
If you get to travel around different parts of the country, you will see firsthand how diverse it is.
Also, I was pleasantly surprised by how many sexy Indonesian guys I saw and met!


Style
Indonesian style is mostly dictated by culture, religion and of course weather. This tropical country has two seasons characteristic for the tropical climate: the dry one that last half of the year and then monsoon season that lasts the other half. Thus, most clothes are loose and comfortable.
Since it is a Muslim country, men and women dress accordingly; men cover their legs and chest, while women cover their whole body and arms to their elbows.
Thus, if you travel around Indonesia and wish to be respectful towards the locals and their feelings, please choose something modest, such as a sarong, which is a national clothing piece, long loose, cotton pants, or loose long-sleeved shirts.
OFL Top Recommendations based on 100,000+ Survey

"Serious Relationships"
"Discreet Hookups"
"Best Course for Men"
"Quick Flings"
"Normal Hookups"
"Our Quiz"
When it comes to men, they wear sarongs quite a bit, and the best way to describe them is like big pieces of garment that are wrapped around their waists like a skirt. They wear loose shirts and pants as well with sandals or leather summer shoes.
Here fashion doesn't matter as much as feeling cool, comfortable and respecting religion.


Additional Rating – The Tinder 1000 Swipe Rating
On top of the important physical trait ratings for Indonesian men, we have also created our own additional rating from the Indonesian men we see on Tinder. We call it the 1,000 Tinder swipe rating. It is extremely accurate and gives a very good overall picture of the single men and how attractive they are.
This is how it works.
We swiped through 1000 different profiles in all of the major cities of Indonesia and took note of how many handsome men there are. We jotted down how many 8's, 9's and 10's there are based on their profile pictures. Here is a quick breakdown.
0-100 is poor
100-200 is OK
200-300 is Good
300 – 400 Is Incredible
400 + is Mindblowing (There are only a few of these)
With a Tinder Plus subscription, you can teleport to anywhere in the world and swipe for yourself. Find out more below In the section about how to meet Indonesian men. Also, make sure to check out my other country guides to see how their Tinder scores compare.

Character Traits that Make Indonesian Men Stand Out
1. Gentlemen rating
Indonesian culture is in some ways quite similar to the US and Western Europe one, so if you are among American women looking for Indonesian men at least some dating aspects will feel familiar.
For example, it is expected from men to court you, the message you or talk to your first, buy you chocolates, flowers, and other trinkets, while you are supposed to be just passive.
If you are thinking about dating an Indonesian guy you should also know that he will insist to pay for the bill in the restaurant, since he will most likely take you out for dinner. This is simply expected from them, and women comply with it.
However, there are exceptions, like you having much more money and being able to pay for both and him being relaxed enough to accept it.
Hot Indonesians guys are generally nice, pleasant and quite resourceful. You will have fun with him, especially since you come from a different country – however, keep both of your eyes open in the beginning, as you can be scammed quite easily.


2. Integrity
When it comes to integrity Indonesian males don't get the best grade from me. They are quite patriarchal due to their religion, culture and other beliefs and the way they treat women are far from gender equality beliefs, they are quite possessive and do have double standards.
On the other hand, they are extremely loyal to their families and know a lot about loyalty and honesty.
Thus, understanding them can be a bit tricky and it depends on whether you find a liberal man or a traditional one.


3. Loyalty
As I've already mentioned typical Indonesian guys put their families before everything else in their lives and it is quite hard to explain the bond that they all share.
This mentality is quite different than in other countries in the world, US for example, where children leave the nest around the age of 18. Grown men and women here still live with their nuclear or even extended family and they all together share stories, experiences, advice each other, etc.
Based on this behavior dating Indonesian guys should be easy and carefree as one could guess they are 100% loyal, but people here go after money a lot and money is what drives them, as they lack it quite a bit.
Thus, loyalty does often changes when your financial position changes.


4. Honesty
As you are wondering what are Indonesian guys like in relationships honesty becomes one of the most important questions. Things here also get quite interesting.
When you first start dating he will accept you as who you are with all your different views and beliefs, behavior, style, etc, however, when you step deeper into the relationship, a few months into it, you might start seeing a great difference.
By this I mean that many hot Indonesian men stop being hot and show the real ways – they start to control you, become too protective, tell you how to act and what to wear and say that you need to be more "obedient".
Typical Indonesian men just become too honest and simply push you away, as that is not them, but their indoctrinated religion speaking.
Also, a quite different approach is possible as they can be dating you but also have a setup marriage and a fiancé waiting for him or even be married with children.
Thus, please keep your eyes open and be careful!


5. How Protective They Are?
Handsome Indonesian men are quite protective of you and wish to keep you safe, especially if you are quite pretty and stand out from the rest of the crowd. Also, they know that their fellow countrymen fall easily for beautiful 'bules' ('bule' is Indonesian slang for "foreigners," especially Caucasian foreigners).
After some period they easily start being overprotective and you can barely spend any time without them and hang out or party alone with your friends.
They easily start making scenes, whether it be sending you dozens of messages or calling or even coming to get you.
This is something I can't deal with and have almost given updating Indonesians at one point.
But there are always individuals who are different, and thanks to meeting one of them my faith in these sexy Indonesian men and being with them miraculously returned.


6. Are they Resourceful?
One beautiful trait that makes international dating with handsome Indonesian guys amazing and full of surprises (pleasant ones) is their creativity and resourcefulness.
As I always mention in my articles, much of resourcefulness in various countries comes from the quality of life and stability of the country's economy.
Since Indonesia is quite poor with 250 million people who mostly live very simple lives, its inhabitants had to find many ways to obtain things that other people in the world simply buy.
Thus, they have for example ways of coloring clothes and designing it, called 'batik' which is a few thousand years old.
Based on this, you can only imagine what single Indonesian guys come up with to impress you and start dating you!
I had several gorgeous and romantic picnics and dinners on the beach with candle lights, then two cute boat rides in the moonlight, one amazing hike and many romantic dinners with a guy I used to see for a while.


7. Maturity
One of the Indonesian guy stereotypes is that they just wish to have fun and take advantage of rich foreigners who come to Indonesia for some fun. Well, even though this is often true and each party wishes certain things, not everything is so bad either.
A very good answer to 'what are Indonesian guys like' is quite mature. They do understand the importance of family, children, strong family bonds, honesty and respect towards their loved ones and the elderly.
Now, the fact Indonesians aren't as understanding towards the foreigners, comes from amazingly different beliefs and often it isn't their entire fault, so anyone who tries to meet Indonesian guys should be quite patient. This is one of the most important Indonesian men dating tips.
Be patient and talk a lot with each other to understand where each person is coming from.


8. Self-confidence
Single Indonesian men are quite self-confident! They aren't the best looking or most handsome guys, and they know it, but there is this energy they radiate and that makes them so attractive. They are friendly, love smiling, even when life gets hard; they have my friends and love good times.
A lot of guys in tourist areas have been with many foreigners and are a bit cocky and like to play around, which can even be fun if you wish to be part of the game.
However, their self-confidence might deflate when you start dating for several reasons, such as you being very independent and not paying much attention to him or you having lots of money, which leads to him feeling inept.
One of the Indonesian guy dating tips is the following: it is okay for you to be a bit sneaky and choose a cheaper restaurant with an excuse that you would love to try some local food, so he can take the bill and let him 'save his face' or better said dignity.
Also, when it comes to Indonesian men in bed I must say I have mixed feelings. I didn't have any special experiences in Jakarta in a big city, however that changed here in Bali, and I give all the credit to lots of practice with tourists here.


9. Are They Friendly or Reserved?
Another answer to 'what are Indonesian men like' is quite open and friendly as they are used to being surrounded by so many people their whole lives, no matter if those are locals or strangers.
A good thing to note about being here or even international dating is to forget about personal space, as the word 'Privacy' doesn't even exist in the language.
People here are seldom alone; they hang out, laugh, party together, gossip a lot and are in each other's business. Based on this one of the best tips for dating an Indonesian man is to get used to spending a lot of time with him and his friends and some over-sharing.


Indonesian men are not so fashionable but be sure you will enjoy the Indonesian culture and learn a lot of new things from the Asians.
Indonesia is a beautiful country with no extreme weather. The weather is very stable from January to December, so whenever you choose to visit, you need not to pack winter clothes nor summer clothes, just normal outing wears will be enough for you.
Read further to know more about Indonesian men and their dating culture and lifestyle.

Pros and Cons of Dating an Indonesian man
Pros
1. Family-Oriented
If you wish to find 'the one' and are ready to spend your life here then the right Indonesian guy could be the right choice regarding a long-term commitment. He will be a caring and loving husband, he will be loyal (also because religion says so), he will be quite family-oriented and will make you laugh, that is for sure!
2. Their friendliness is everything
There is something quite special about people here. They spend their whole lives surrounded by people whether those are family members, relatives, friends or tourists. They are used to the crowd, sharing information and meeting people and it does become contagious!
They will make you comfortable, laugh and have an amazing time, while also getting to know their diverse and interesting country.
Cons
1. Someone will try to use you
This will most likely happen if you stick around and if someone (not just partner) senses that you have money or hears you talking about it and credit cards.
This is hard to understand when you come from a country with a stable economy, but when growing up in Indonesia with a lack of money thirst for it just keeps growing bigger.
Try to act as if you have much less than you do (if you have much money) and see how people around you act.
2. They are very religious
The Muslim religion is quite specific for certain beliefs and they are very strong in Indonesia, as it plays a great role in the lives of the individuals.
According to it men and women aren't allowed to live together before they get married and as you may think, sex before marriage is a big 'NO'. People also seriously lack education on this topic.
People also need to pay attention to their behavior and the way they act; they should be modest and low-tempered, patient, quiet and able to perfectly keep their emotions to themselves.
Touching, kissing (even on cheeks), holding in public is very frowned upon as it is found to be quite disrespectful.
These are just some of many examples, and one should be able to pay respect to these rules if they wish to live here.
Where to Meet Indonesian Men
Thankfully, Indonesia is a giant country with 250 million inhabitants, so if you are wondering where to meet Indonesian men this one is quite easy. In no time you'll be able to figure out what are Indonesian guys like in relationships, or at least how good Indonesian guys in bed are, especially when you are a foreigner.
The easiest way would be to visit touristy places such as Bali, and of course many other since Indonesia has around 1800 islands! Some of them are Warbal Island, Gili Meno, Derawan Island, Lombok, etc, where many locals are working in the hotels, restaurants, clubs and other places and are always ready for interesting and adventurous tourists and sexy love stories!
However, if you prefer online dating, it is a big hit in this country and the best answer to 'where to meet Indonesian guys'. The best three dating services are IndonesianCupid.com, DateInAsia.com, and Tagged.com. There are only a handful of these sites with no vast, but quite effective user bases.
My favorite one was IndonesianCupid.com, as it was the perfect mixture of quality user base, friendly and simple interface and reasonable price.
However, make sure to look at profiles carefully, as you will always find some fake ones no matter what site you visit, and this is quite easy to spot, as it will usually have one photo and little or no additional information.
How to Make an Indonesian Man Fall in Love with You
1. Respect his family bond
I cannot stress enough how important it is that you respect the bond your partner has with his family, as it is sacred to him, even though you might not understand that kind of closeness. Also, don't get surprised if the family suddenly knows all about you, even the first time they meet you, as he has probably already shared everything since that is what they do – overshare. This is their culture and you will need to get used to it, just like he will to your different upbringing.
2. Be modest
The best answer to 'how to meet an Indonesian guy AND get him to fall for you completely' is to be modest as this is one of the most important traits a woman should possess. Now, this will probably be quite hard for "strong and independent" women who aren't that religious and who come from much more liberal countries. Modesty is the question of your readiness to adjust to the culture and a new way of living and behaving, as certain things will be expected from you.
3. Let him be 'the man'
He needs to be able to show off in front of his family and friends as this country is quite patriarchal, so please, even if you are still strong and dominant in the relationship, let him have his glory and be more passive and 'obedient' as he will 'save his face' this way and stop everyone from ridiculing him.
Top 3 Hottest Indonesian Men
Chicco is 35 years old and is one of the most famous Indonesian actors, who also used to be a model and TV face. He got extremely popular after filming the TV show "Cinta Bunga". He isn't solo however, and got married in 2018.
1. Rich Brian
Rich Brian used to go by the name Rich Chigga and he is a 21-yearl-old Indonesian singer, songwriter and record producer.
His debut single "Dat Stick" went viral in 2016 and it made him famous around the globe.
After this single, he released his first album which even placed 18 on the US Billboard 200.
2. Iko Uwais
Iko Uwais is an Indonesian actor, but also a stuntman, fight choreographer, and an amazing martial artist.
He became popular after staring in several famous movies, such as Merantau, The Raid, The Raid 2, Headshot, Mile 22, etc. He is 36 years old, married and has beautiful two children.
3. Chicco Jerikho
Chicco is a very good looking Indonesian actor. He is 35 years old and is 5' 9'' or 180 cm tall.
Unfortunately, this eye-candy isn't solo, since he got married in 2018. He is one of the most famous actors in Indonesia, but he also used to be a model and TV face.
He became that famous after filming the TV how "Cinta Bunga".
Final Word
Well, my dear friends, this would be all for my "Indonesian Men Guide" and I hope it gave much-needed insight on this hot topic, men overhear, customs, culture, and other important things, such as what are Indonesian men like in relationships.
If you are ready to go straight into finding a date, use the ultimate guide in online dating to find and keep a wonderful Indonesian man.
I hope you will have much luck in this sexy pursuit and that all of your (secret) dreams will come true!
Your Amy