It is not uncommon thing to notice some kind of issue when we try to log into social media or dating services after not having used them for a while.
Depending on the reason for deactivation, as in you did do this yourself or if you have experienced having your account suspended for any reason, there is more than one way to reactivate your account on the Ashley Madison website.
Here are some possible ways for you to reactivate your Ashley Madison account if you're feeling up to another extramarital affair via social networking.
Bonus tip: we have found that you can save a lot on Ashley Madison by signing up on the website (not the app) using this special link.
Also, make sure to check out our full Ashley Madison review here.
How to Reactivate Ashley Madison Account
1. Make An Appeal
If you have simply deactivated your account yourself or if you have experienced some kind of ban, both of these situations will require you to make an appeal in order to get your Ashley Madison account back.
Regardless if you are an iOS or Android user, the process will be the complete same for both types of users.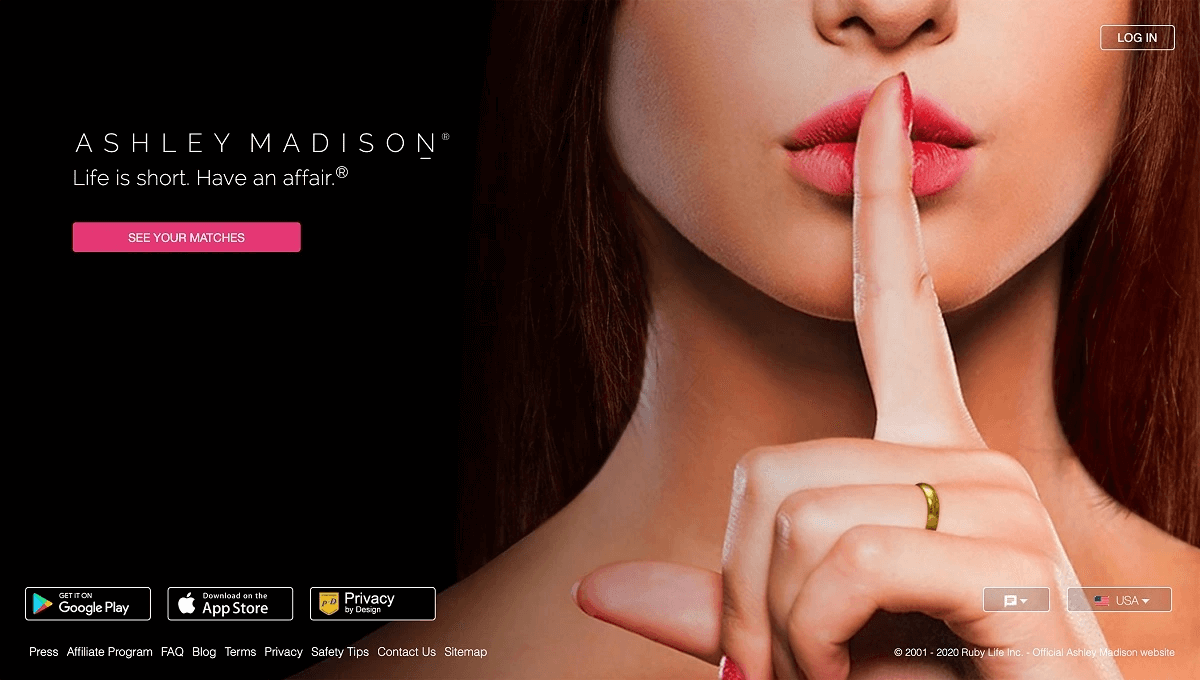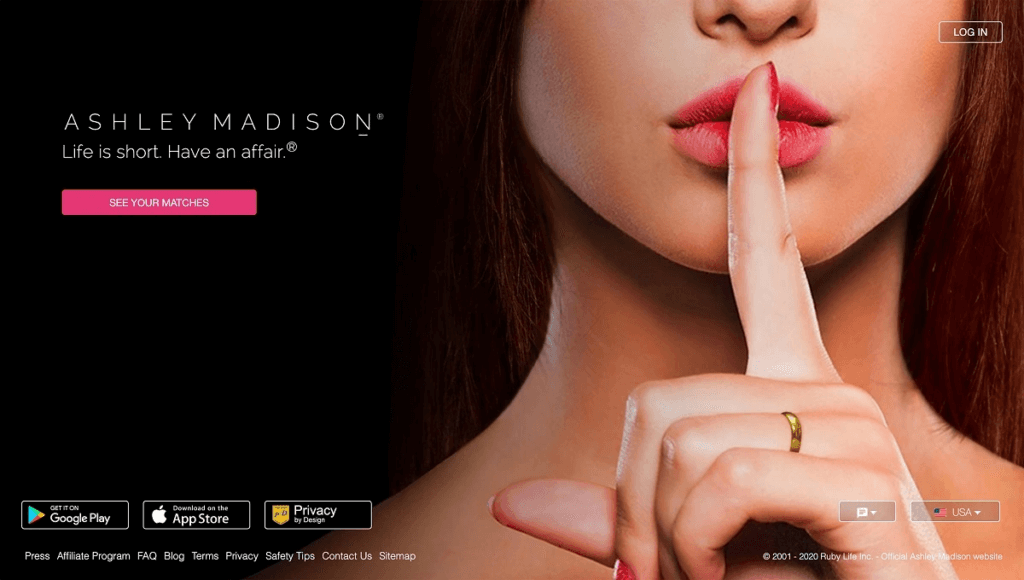 If your account has been suspended, make sure you also include a screenshot and try to explain in short and concise wording what exactly your issue is – don't overdo this by writing a lengthy essay, as the customer service will quickly fix your issue and have things working properly in no time – if you also explain to them directly what you need help with.
How To Make An Appeal
As mentioned before, make the appeal short and concise, and if you're curious about the technical part of this action, here are the necessary steps:
Open the notification you have received about your suspension and click on the ''Appeal'' button.
Now you should enter your correct username and password
You will notice a separate field for the appeal. Type your appeal, and remember, the shorter and more precise, the better!
Once you're done with it, check if you've entered the correct username and password and double-check your appeal, and then click on ''Submit''.
Once you have completed the appeal, you should sit back and wait. Some users get a response within a few hours, and other users claim it can last up to 3-4 days. You will get notified as soon as your appeal number reaches the queue time.
2. Change Your Device
Apart from ashleymadison.com memorizing your username and password, some of the persisting issues can still be tracked down even to your user ID.
Before you decide to go for the full delete option, make sure you check your phone's overall functionality, as it can be connected to your online dating profile.
Don't forget that the dating site can keep your usage history, personal data, phone number, credit card contact, and basic contact information.
Even if you delete profile data of your existing account on this dating website, you will add it once again if you create a new profile, and it will not go unseen.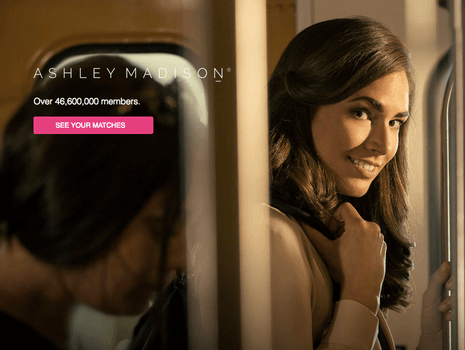 Regardless if you are an iPhone or Android user, make sure you try a full factory reset of your device before you try to manage profile data within the app.
3. Change Your Number
If you don't have enough funds to buy a new device or find it necessary to change your device, you can try using a new phone number.
There are tons of fake profiles that try to create accounts, but they can't because Ashley Madison asks for a phone number to connect to your profile apart from only an email account.
OFL Top Recommendations based on 100,000+ Survey

"Serious Relationships"
"Discreet Hookups"
"Best Course for Men"
"Quick Flings"
"Normal Hookups"
"Our Quiz"
By changing your phone number, you might be able to get back into instant messaging your hook-up even quicker.
Leave personal details out, such as a home address, Gmail, or PayPal info.
Try to first get back your account, and then you can figure out when to buy credits and how to manage subscriptions.
What Happens After Reactivation
Do keep in mind that suspensions are not a one-time-only possible thing. If you happen to violate some of the rules and terms and get suspended – it could potentially happen again.
Make sure you add more awareness to your activities post-reactivation.
Do not exchange personal data with other user profiles, especially not contact that can allow users to contact you outside Ashley Madison, as that can surely get you suspended.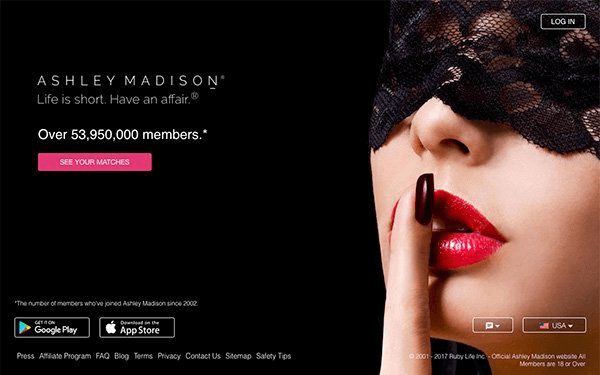 All unusual activities are recognized by Ashley Madison as activities related to hackers and scammers, so make sure you are careful in your future interactions and keep things respectful and friendly.
Conclusion
It is possible to get your account suspended on various dating sites these days, such as Tinder, Badoo, and many others, including the dating site for cheaters Ashley Madison.
There is one thing all dating sites have in common, and that is – the users follow the community guideline and do not act in any non-appropriate and non-consensual way toward other users.
Even if you accidentally experience some shape, kind, or form of suspension, be sure that all of them can be resolved quickly, and if there are underlying bugs, you can simply make a new account with a new phone number.
FAQ
1. Why do people get suspended on Ashley Madison?
If they violate the community guidelines. This can happen on purpose if some users say an inappropriate or non-consensual thing to other parties or make business offers on the dating service. It can also have by accident, so it's important to react quickly and make an appeal about your suspension.
2. Can I get my Ashley Madison account ever back?
Yes, you can. It might take anywhere from a few hours up to 3-4 business days for customer service to get back to you, but be sure that if you have made an appeal – the problem will be solved.
3. Is it easy to get back your Ashley Madison account?
Yes and no. It might take a few days to get back access to your previous account, but there are indeed users who do not wish to wait for the response of the customer service team. Instead, they very often simply create new accounts with new phone numbers, as that is the easiest way to get back on Ashley Madison.