Red Hot Pie is an adult dating site that for just about everyone.
If you are straight, gay, lesbian, or even a couple, this is an online dating portal that will supposedly cater to your needs.
So in this comprehensive review of Red Hot Pie dating, we are going to take a look at a site that certainly is popular and see how it fares in a number of key areas.
For example:
OFL Top Recommendations based on 100,000+ Survey

"Serious Relationships"
"Discreet Hookups"
"Best Course for Men"
"Quick Flings"
"Normal Hookups"
"Our Quiz"
I told you it would be thorough, right?
So let's start then.
Is your dating app giving you the best chance for success?
Make sure to take our online dating site/app quiz to find out.
It's a fact that people who follow our dating site suggestions have on average 2 extra dates per month.


A site for everyone
Well-designed and easy to use
Lots of key features
Only members can send messages
Fairly pricey membership, especially the one-month options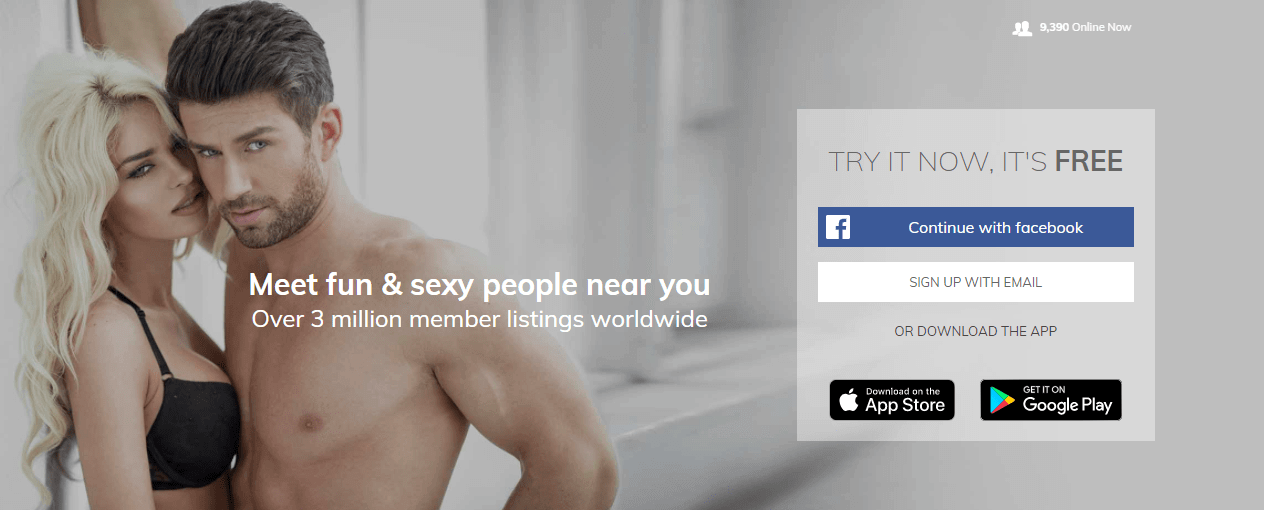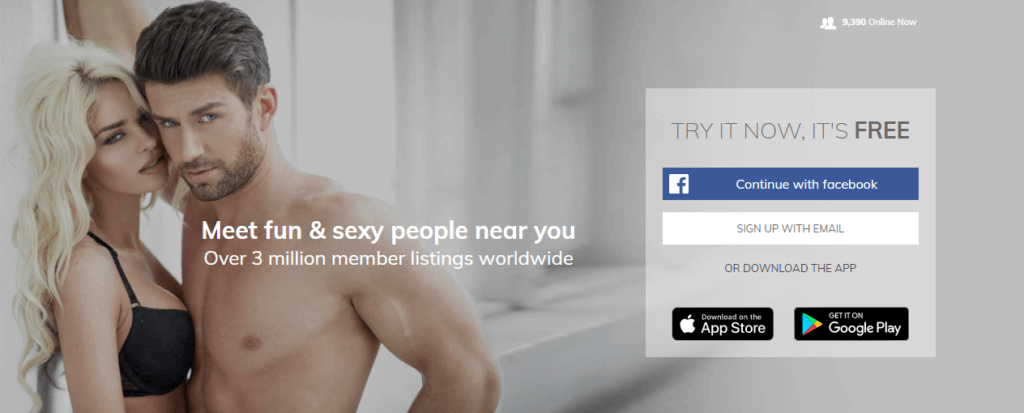 Who Is It For/Demographics?
Red Hot Pie aims itself at just about everyone.
It's certainly more of a site for casual encounters and hook ups (like BeNaughty or Ashley Madison), than long-term dating (like eHarmony or Tinder).
But who knows what you can find here.
One thing's for sure, from humble beginnings in Australia, Red Hot Pie has become popular all over the world.
And as I said, anyone is welcome to start a profile, no matter what your sexual orientation.
OFL Top Recommendations based on 100,000+ Survey

"Serious Relationships"
"Discreet Hookups"
"Best Course for Men"
"Quick Flings"
"Normal Hookups"
"Our Quiz"
Red Hot Pie User Numbers, Gender Ration and Age Ranges
Well, the powers behind Red Hot Pie aren't scared to let you know just how many users they have.
It's proudly displayed on their registration page.
Over 3 million users.
Those are some stellar numbers, but on par with many other big hook up sites the world over.
Let's break them down a little further:
Over a million users are based in the United States
Around 800 000 users are active on the site each week
That's over 100 000 per day and 3.2 million each month
Many hook up sites similar to Red Hot Pie will have more male users than female users.
That's the case here too, but the difference in this ratio isn't as big.
63% of users are male
37% of users are female
When it comes to the biggest group of users by age group, well that would be the 25-34 year-olds who make up 29% of all users.
They are followed by those who are 55 and older with 22% of all users and 35-44 year-olds with 19% of all users.
The smallest group of users on the site are the 18-24 year-olds.
They not that small a group mind you and clock in at 14% of the total user base.

Because it offers both an app for Android and Apple devices, I was going to handle the registration process using that.
Unfortunately, the app was not downloadable in my country.
So I took the standard route and registered a profile using the Red Hot Pie landing page.
And it didn't take much time at all (you can use your Facebook account too, if you'd like).
When they say the site is for everyone, they didn't lie.
There are nine gender options to choose from including LGBTQIA+ options.
I am not going to take you through the registration process in full because it's super simple.
Even if this is the first dating site you've used, you won't have any trouble completing it.
I will mention, however, the different relationships that you can select when signing up.
There are 12 in total ranging from dating to Dom/Sub, online fun, discreet affair and even sugar dating.
While you have to provide an email address as part of your registration process and you do receive an email from Red Hot Pie, this doesn't seem to be a validation email.
You are also taken straight to the site once your registration is over as well.
For me, that isn't the best way to fight off fake profiles.
While registering, there isn't much information that you would have filled in other than some appearance parameters, your sexual preferences, the types of relationships you are looking for and what kind of things you are into sexually.
So that should be the first thing you do and it only takes about five minutes.
Also, don't forget to upload an attractive profile picture.
That's what people are attracted to first and foremost.
I must say that profiles are very well laid out and not too cluttered at all.
There's a lot of information for others to find out about you and vice versa with all the information found under clickable tabs.
These include tabs for physical, lifestyle and intimate information.
So let's talk a little more about the site itself.
The design is crisp, modern and clean.
It's not that colorful with white dominating, but that adds to the clean look, which I like.
Sites that cater to everyone and are primarily for hook ups can be horrible to use.
That's because they are often dominated by advertising and end up being far too cluttered.
That's not the case here and I love my time navigating around the site.
You will notice however, that there are a lot of menus.
That's probably because Red Hot Pie has more to offer than just dating.
First, let's get through the menus starting with the icons at the top-right of the screen.
These are:
Bell Icon (notifications): All important site notifications will appear here
Envelope icon (email messages): Access your email messages here
Chat bubble icon (instant messaging): Access your instant messages here
Profile picture: Here you can access your profile and make changes. The pulldown tab also brings up other site-related menus.
Other than those, there is another menu system below that.
In total there are 10 to be found here including:
Home: This takes you back to the home page
Mailbox: You can access your messages here too
Search: Launch your searches here
Date Finder: This is a clever tool to help you find some potential dates
Community: The Red Hot Pie community has plenty of extras to check out including stories, advice and more
Adult Forums: Red Hot Pie has a range of forums that you can check out
Amateur pics: See other users uploaded amateur pictures here
Travel: Search for people to travel to holiday destinations with
Events: Red Hot Pie hosts meetups and other events and you can find location details and dates here
Webcam chat: Red Hot Pie also has a webcam chat feature. It's a great way to get to know someone before you meet them for the first time.
Is there a Red Hot Pie app?
Yes, there is.
It's available on the Google Play Store and the Apple Store and it seems popular with users too.


So now we know the ins and outs of site design and how to navigate, it's time to see just how you can go about finding that perfect matchup.
Not only that but contacting them as well.
Using the search tools on Red Hot Pie
As a normal user on the site, you have limited search parameters that you can use.
The basic engine allows you to conduct matchup searches by:
Username
Gender
Age ranges
Location
Sexual preferences
Yes, there is an advanced search engine but like so many other dating sites, this is a member-only privilege.
Other than adding various profile detail to your search, you can also ask for returns where members are currently online, those that match up closest to you, those that are traveling, or what type of membership they have on the site.
You can make any number of changes to these settings to turn up the right kind of matchups for you.
There is also a social media stream on the home page that you can use to see who has joined up on the site, who has posted new pics, who has responded to a Date Finder date you may have set up and more.
How does messaging on Red Hot Pie work?
Well, if you are a normal user, it doesn't.
You can read messages that a member sends to you but you cannot respond.
So you will need to think about membership if you want to make the site work for you.
You do have a way of communicating with others if you are a regular user and that's by sending them a flirt message.
If you go to someone's profile, you will notice that there is a "Send a Flirt" button.
This includes a range of pre-written messages that you can send to users, from "Damn, you are hot. What do you think of me" to a far more risque message like, "You are top of my 'to do' list".
Flirts are free but you can only send a few a day.
As we will see later in the review, Red Hot Pie has a few messaging options.
And these come with different messaging allowances.
Yes, even with some of the membership options, messaging isn't unlimited.
Membership to Red Hot Pie gives you many different key features.
Let's look at the most important of them now:
As I have already mentioned, depending on the membership option you choose, you get a certain amount of messages you can send each day.
This is very different from other online dating sites where membership generally means unlimited messaging.
I am not sure I am a fan of limiting the most basic of membership options and the reason why someone would sign up for a membership on a dating site.
Users can keep private photo albums but as a member, you are able to see these private photos.
Red Hot Pie includes an instant messaging system that members have access to.
It's far faster than using the email message system and waiting on a reply.
Members can upload videos to their profiles.
5. See who viewed your profile
All members can see how popular they are by being able to see who has viewed their profiles.
This is a great way to find other users that you can follow up on.
Who knows, they might be the exact matchup you are looking for.
WebCam chat allows you to chat in real-time with other users using webcams.
Date Finder is a nifty extra.
Here you can place your own dates or look through those placed by others.
It's a great way other than searching to find potential matchups.


So those are the key features.
What can you expect to pay for a membership on Red Hot Pie?
There are two main types: Premium and Premium Plus.
The least expensive is Premium which has only some of the key features but obviously includes messaging, a necessity to help you to reach out to other members.
The thing is, both of these don't offer unlimited messaging, so bear that in mind.
For example, with Premium, you get five messages a day and Premium Plus, 20 messages per day.
That's not a lot at all.
Of course, each user is going to have to make up their own mind as to which membership option is better for them.
That's mostly guided by how much you want to spend a month.
So here's a full breakdown of the membership to help make that decision:
Platinum membership
1-month membership – $39.99
3-month membership – $57.99
6-month membership – $79.99
12-month membership – $115.99
Platinum Plus membership
1-month membership – $54.99
3-month membership – $79.99
6-month membership – $114.99
12-month membership – $164.99
The prices are pretty high I feel but as we have seen, there are many extra features that members can take advantage of.
If the site is working for you after trying it out for a month or so, it makes sense to pick one of the extended membership options to save a little.
And I would go for the three-month option in that case because it doesn't commit you for too long but still offers a reasonable saving over the month-to-month plan.
But there is one more membership to talk about.
And this gives you all the features with unlimited messaging.
That's the Diamond membership plan.
But it's expensive and you will pay close to $200 for three months.
Other than unlimited messaging, you also get unlimited likes and favorites, profile boosting and a badge showing that you are a Diamond member.
It's very expensive though.
Conclusion and Overall Rating
This is a solid dating site, of that there is no doubt.
But it's plagued with the main problem that so many other dating site have.
Yes, it has its fair share of fake profiles.
But that just means you need to keep your wits about yourself when dealing with others.
But onto the positives.
The site has a huge user base and is easy and fun to use.
It's got some nifty extras too that help makes it a little different than its competition.
If I do have one minor complaint it is that Red Hot Pie is pricey when it comes to membership.
But for a rating, it gets 3.75 out of 5!
Well-deserved.
Frequently Asked Questions