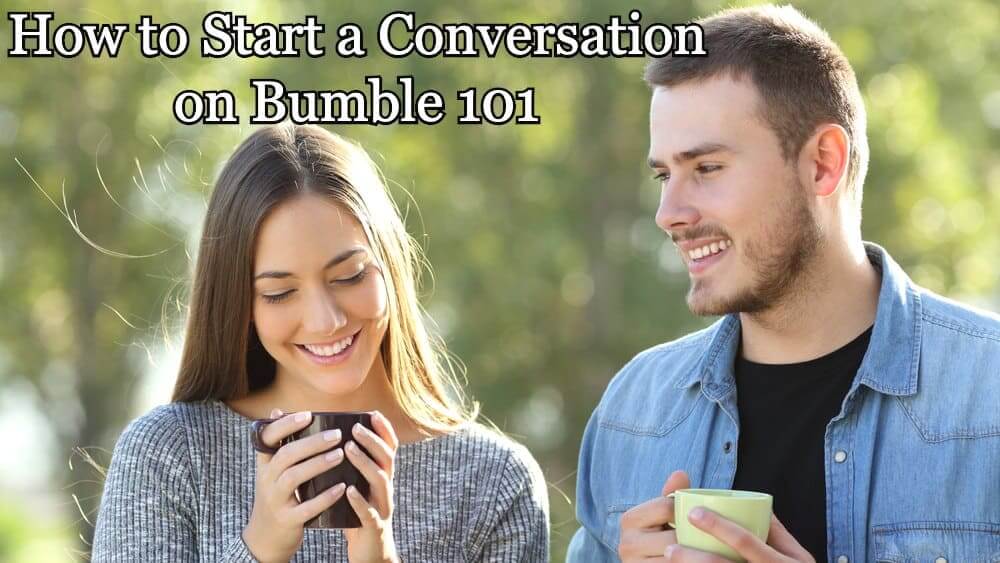 Hi guys, welcome to our article on how to start a conversation on Bumble.
This article promises to be an eye-opener when it comes to starting and maintaining convos on Bumble, and we shall cover:
Well, then, let's get the conversation started!
Is your dating app giving you the best chance for success?
Make sure to take our online dating site/app quiz to find out.
People who follow our dating site suggestions have on average 2 more dates per month.
Having to start a conversation with a stranger in person can be intimidating at times.
And somehow we tend to think it is easier to open a conversation on a dating app, but that doesn't always have to be true.
Knowing how to start a conversation on Tinder is quite different from knowing how to start a conversation with a stranger on Bumble.
Apps such as Bumble have a "ladies first" messaging model, meaning that only female members can start a conversation.
This means that when you and a girl both match, she gets to send you the first message, and then you have 24 hours to reply.
Sounds good if you're a guy, right?
The catch is that you only have about 6 photos to put on your profile and about 300 characters to cram your entire life in one bio.
When you do get a match with someone after swiping right on them, whether you think they're "the one" or it's just for a hookup, here's how to open a conversation.
But first, avoid these by all means…
1. Avoid these at all costs
Before we start talking about how to start a conversation, we need to talk about the things that might ruin your chances of getting a match from the very start.
Things like cheesy opening lines, one-sided conversations, giving too many compliments, grammatical errors, horrible account names, bio, and profile pictures will certainly push people away.
"Hey" and "What's up" go out the Window
First, we need to see what not to type, and then we can start with great pick-up lines.
OFL Top Recommendations based on 100,000+ Survey

"Serious Relationships"
"Discreet Hookups"
"Best Course for Men"
"Quick Flings"
"Normal Hookups"
"Our Quiz"
The absolute worst you can do to start a conversation with someone is the typical "Hey" or "What's up?" line.
Unless you are still in high school, which we presume you aren't because dating apps require you to be 18 and older, you should never use these icebreaker lines.
A great opening line should be creative and something that you don't hear every day.
Because when you just type in "Hey" the response is usually a "hey" back, and the basic follow-up question is "What's up?" and then the person you're texting says "nothing".
Sounds familiar?
Then you see why you should never use these phrases for starting a conversation.
We strongly advise you not to start a conversation by asking someone their age, religion, birthplace, political views, and for God's sake never ask them their height or weight.
It is extremely rude to ask private questions right off the bat because this will make people think that you're nosy or even creepy.
You should save those questions for later when you see that the topic of your discussion goes in that direction and be extremely careful not to offend that person because the first impression matters.
Also, flirty conversation starters and sexual opening lines won't help you either, you will just get blocked and maybe even reported.
Another important thing to remember is not to be overly complimentary.
If you constantly compliment a girl about how she looks, she might take it the wrong way and think you're mocking her or you just want to get her in your bed.
Either way, you should be a bit stingy with the compliments, okay?
There is nothing, and I mean nothing worse than poor grammar.
If your match has poor grammar, don't go down to her level and instead try to be grammatically correct all the time.
Even though she might think you're a snob that just wants to show off his grammatical wisdom that isn't an excuse to become illiterate and type "U" instead of "You".
If your sentences look like the board for Scrabble, please go to the nearest book shop and pick up a dictionary.
Serious women like a man who knows how to express himself, hold a good conversation and doesn't use childish language, and you want a serious woman right?
The importance of your dating profile cannot be over-emphasized, especially on an app like Bumble that affords women the sole right to make the first move after matching.
One more thing, don't use cheesy usernames for your account because "RicardoTheBedRearranger" won't do you any good.
Dating experts believe the most practical thing to do is to use your first name and surname because it's straight to the point and you won't leave anyone guessing what your real name is.
However, if you're worried about your privacy you can create a fake username but don't put some random name first and surname.
Instead, you can use your nickname and add some numbers for example.
So instead of your username being "Bob_Carlson", you can type in "Bobby89".
Of course, you can do whatever you want just don't get confused why you don't get any matches with a username that says "The_real_Brad_Pitt".
Instead of clicking on the message notification and proceeding with a bumble chat the very moment someone matches with you, you should do some research on their profile.
And no, it's not stalking or being creepy.
You just want to see who are you talking with and maybe find some information about them.
Of course, as we already mentioned, you won't find a bio with tons of information on Bumble, but you have to work with what you have.
Things to look for (apart from their pics) include:
Their interests/hobbies/favorite activities
Do they have any pets
Do they like traveling
Are they outdoorsy
Do they watch TV shows, series, movies
This all can help you to open up a conversation.
For example, if you see that they like Game of Thrones you can open up a conversation by asking them what's their take on the last episode of season 3.
"So how did you like The Red Wedding? I was shocked to find out that Tywin Lannister planned out the massacre."
I watch too much Game of Thrones but you get the point.
Also, look at their photos on their profile and see if they have pictures with their friends, from holiday, etc. so that you can come up with something to say even if their bio doesn't have much information.
Marilyn Monroe once said: "If you can make a girl laugh, you can make her do anything".
Also, psychologists have found that women view men who make them laugh as more intelligent, outgoing, and relaxed than others.
And if you think about it, it's fairly accurate.
No one wants to talk to some uptight, grumpy guy who wouldn't know what a joke is if a stand-up comedian hit him in the head with a rubber hammer.
So you shouldn't be looking for any deep conversation starters at this stage.
If you're not naturally funny, you won't become the aforementioned comedian overnight but you don't have to be either.
The point is to make them laugh or at least snicker to "break the ice" and then you can go from there.
Just try not to overdo it because you will leave the impression that you're just an immature clown who thinks everything is funny.
Balance it out.
For example, you can say:
You: "What did the waiter say to the dinosaur?"
Your match: "What"
You: "Do you want some Tea, Rex?"
Yeah, it's a bit corny but it might work.
It's better to start with some "soft" and corny jokes than to go over the top with dark or sexual humor.
You can even open up a conversation with a knock-knock joke if you are bold enough and know a good one that hasn't been heard before.
4. Ask the right questions
One of the best ways you can start a conversation with your match on Bumble is by asking a question.
Wondering what questions to ask on bumble?
Whether it is something you found on her bio, her photos, or even something you want to know about her that isn't too personal, you can go ahead and ask her.
But only do this if you are truly interested in hearing her answer because otherwise, you're in trouble.
People can sense when someone asks them something out of boredom and when they do it out of general curiosity, and trust me, Bumble girls aren't the least stupid.
You can also ask her random questions.
You know what I'm talking about.
It's those questions you ask your friends when you're at a house party and you're all drunk in 3 in the morning contemplating the meaning of life.
No?
It seems I party too much…
For example, a great random question to ask your match is: "What would you do if you won the lottery?" The typical response would be: "How much money are we talking about?" And then you just make up a digit and the conversation goes from there.
She will say how she would go to Paris (typical) and how she would buy 150 boxes of chocolate.
Once she is done with typing in her shopping list, she'll ask you what would you do with the money, and it's your turn to take control of the conversation which is the next thing we're going to talk about.
5. Take control of the conversation
Once you've "broke the ice" and started a conversation with your match, you should know when and how to take control of the conversation.
Taking control of a conversation can be divided into 3 sections:
Asking an open-ended question
Replying to her question
Changing the subject
We already talked about asking her questions but now we need to focus on your reply if she asks you the same question you've asked her.
If you agree with her answer don't just say "Same.", instead you should add something of your interest.
So if she asks you what you would do if you won the lottery, you could say: "I agree with you on the Paris trip, but instead of buying chocolates, I would go scuba diving. Do you like scuba diving?"
And there you go.
You agreed with her, mentioned something you're interested in, and asked her a follow-up question.
By redirecting the subject into your favorite activity, she might like your idea and you can use that to ask her on a first date.
And, if she doesn't like your idea, you can ask her what she suggests and show her that you are open to trying new things.
As you can see, these kinds of conversations can last forever, but the important thing is that you are talking to her and aren't being bored.
However, because sometimes these kinds of conversations don't always end up going your way, meaning you might get rejected for asking her on a date, you might want to hear out our next topic.
If, for some reason, you are having trouble with your match and you've done everything you thought was going to work, don't despair and just relax.
There are 3 rules when it comes to having trouble in Bumble paradise:
Don't force a conversation.
Send your match a few messages and see how the conversation flows.
If she is not interested she's not interested.
Move on to the next one and see if you have any luck and don't get jumpy every time you get rejected or things don't go your way.
Also, if you see that you're kicking off with someone, be patient and don't rush anything.
You have to be able to tune in with your match and keep the conversation relaxed.
7. Ever heard of Bumble convo starters?
I have to tell you something.
We've been keeping a secret from you this whole time.
Bumble recently introduced a "Convo Starters" feature which allows you to start a great conversation with just the click of a button.
The "Convo Starters" pack is filled with 20 amazing phrases such as:
"What's your go-to karaoke song?"
"What's the last thing you did the very first time?"
"What's the best compliment you've ever received?"
The thing is that if you're a guy these conversation starters won't help you as much to start a conversation as Bumble is a ladies' first kind of app.
But we like to keep these articles gender neutral so we had to implement something that would help out girls as well.
Besides, who needs conversation starters when you have charm and know-how to keep the conversation going?
The approach used for this article on how to start a Bumble conversation by conducting in-depth research on the best conversation starters out there using:
Our experience in the online dating industry.
Analyzing comments and reviews from Bumble users on various social media platforms.
Insights from dating experts on the various ways to start a conversation online.
Frequently Asked Questions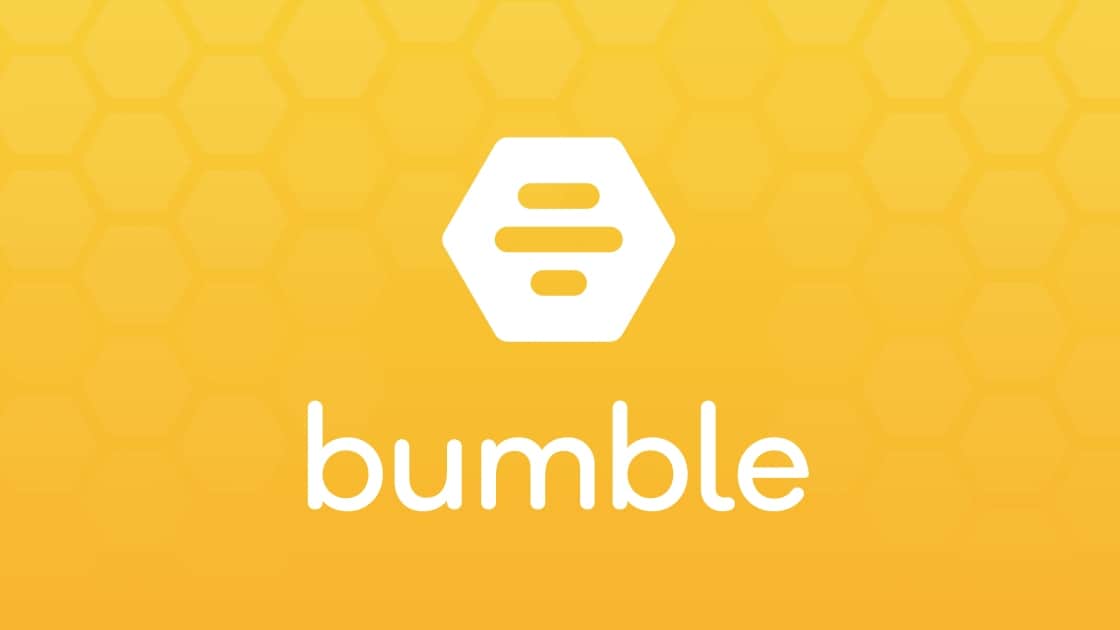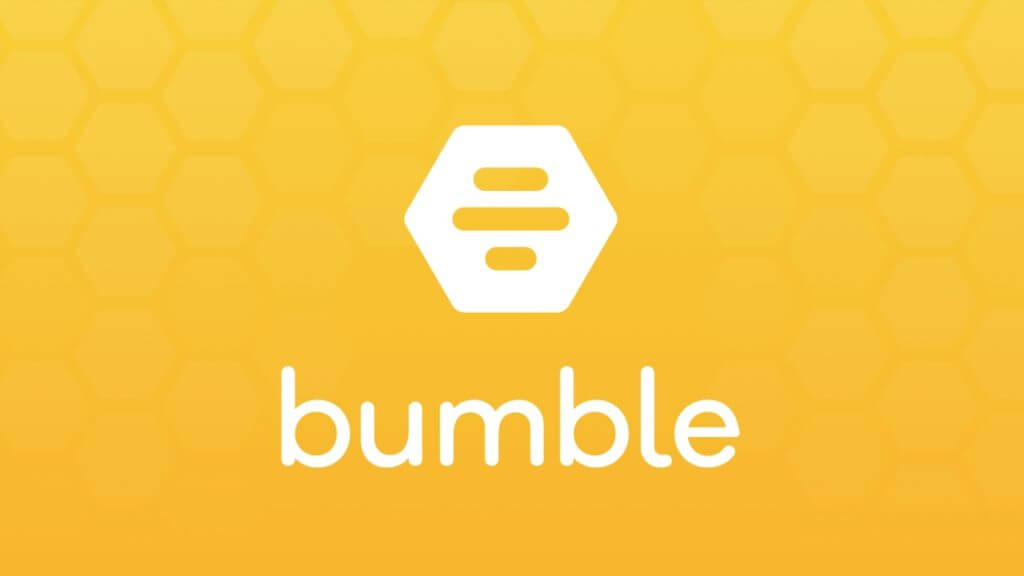 To sum things up, it's not that hard starting a conversation on Bumble especially if you're a guy, but you have to be prepared for everything.
We hope that you've found this article useful and that we had answered some questions you might have had.
If you have any comments or suggestions feel free to share them with us in the comment section.
Good luck finding matches on Bumble.
We believe a good knock-knock joke will make a great convo starter!