There's no denying it.
Many singles want to explore the kinkier side of relationships.
And there are plenty of sites on the internet to help them find matchups where they can do so.
One of the most popular kinks around is bondage, discipline, dominance and submission or BDSM.
OFL Top Recommendations based on 100,000+ Survey

"Serious Relationships"
"Discreet Hookups"
"Best Course for Men"
"Quick Flings"
"Normal Hookups"
"Our Quiz"
And BDSM covers a wide range of activities.
However, these persons cannot be found on any of your regular dating sites (like Tinder or eHarmony) or on a hookup site (like Ashley Madison or BeNaughty).
In today's article, we are going to be looking at some of the best BDSM websites on the internet and judge them with a number of factors in mind.
We've selected these sites based on:
So if you are ready to explore your kinkier side, this is the article you should be reading.
Let's get kinky guys!
Best BDSM Sites in Video Form
Audio (podcast) form for those of you on the go

Signing up – 4/5
Making contact – 4/5
Profile quality – 4/5
Overall quality – 4/5
Covers a full range of gender types
If you can think of a kink, you probably will find it here
You can sign up as a couple
Large user base
Only members can fully view profiles
Direct messaging is a member-only feature
Without a doubt, BDSM.com is one of the biggest kink communities on the internet today.
It comprises over 340 groups that are related to various kinks that users are interested in.
These include bondage, leather, femdom, boots and high heels and so much more.
If you can think of a BDSM kink, you'll find a group for it on BDSM.com
The site is not only aimed at singles who are BDSM curious but also those who have been in the scene and are no longer rookies.
And it covers all genders, but more on that later.
Let's look at some numbers behind BDSM.com.
BDSM.com has around 3 million users across the globe
Over half a million users come from the United States
Each week, over 60 000 users are active on the site
That's 8 000 per day and close to 250 000 per month
In terms of the male to female user ratio, it's men who make up around 60% of the users on-site with females around 40%.
Of course, this is for the traditional gender roles and doesn't take in other genders the site caters for.
Around a quarter of all users are aged between 25 and 34 years old with the next biggest user groups aged from 18-24 and 35-44.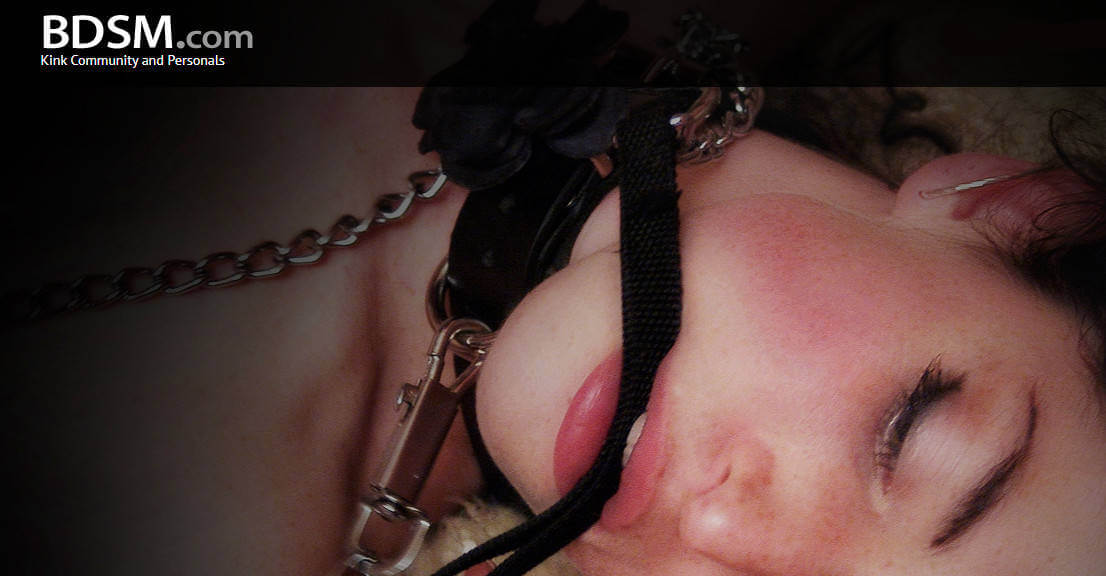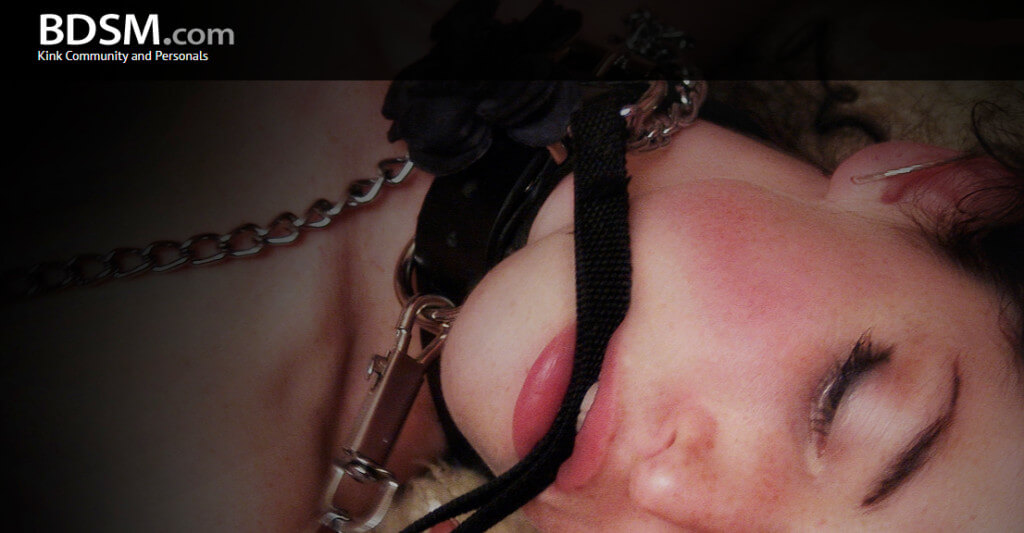 Ease of Use "mobile and desktop version"
When signing up at BDSM.com, you will see the process is free, fast and simple.
You'll be online looking for matchups in next to no time.
You cannot log in using a social media account, so to start, you will need to provide the following information:
Your gender
The gender you hope to hook up with
Your date of birth
Location
Email address
Username
Password
If you are a couple, there is an option to register as one as well as the full range of LGBTTQ+ genders.
That's the basics done, but there are still a few more things to complete before you can access the site for the first time.
This relates to important information on your profile, for example, your ethnicity, marital status and other similar questions.
It's not different from other dating sites, really.
In terms of finding matchups, well BDSM.com provides you with matches based on your profile entries and of course, your location.
First and foremost you are going to want to find matchups near you, right?
To message them, however, you are going to need to be a premium member of the site.
Free users can use the instant message feature, however.
And yes, you can speak to other users through this medium but obviously, they have to be making use of it as well.
The instant message system is webcam compatible, so if you've wanted to always host a live show, now is your chance.
You can also use the chat room for free and there are tons of different types of rooms based on location, different kinks and more.
Another way to know a potential matchup that you are interested in more is to "flirt" with them.
When you do this, they will receive a message that you have done so.
Direct messaging, however, is a member-only privilege.
As a member, there are many other added features as well, for example, the ability to watch other member web shows, view full profiles, advanced search features, and the ability to send friend requests.
The main reason you'd want to become a member of BDSM.com is to ensure that you can chat with other users directly.
As we've seen above, however, there are lots of other advantages.
But what's membership going to cost you?
Well, here is a breakdown of the most expensive package, Gold membership.
1-month – $29.95
3-months – $59.97 ($19.99 per month)
6-months – $149.97 ($12.50 per month)
It's not too expensive actually, although BDSM.com doesn't offer a trial period where you can try before you buy, so to speak.
There are also over 60% savings to be made (per month) if you opt for the six-month membership option but obviously that's a pretty big capital outlay upfront.
BDSM.com also offers a Silver membership which is cheaper but doesn't allow for all the added extras.
It will cost you:
1-month membership – $19.95
3-month membership – $35.97 ($11.99 per month)
6-month membership – $99.97 ($8.33 per month)
1. I can't fully view profiles on BDSM.com. What's up with that?
As a free user of the site you can only see basic information about another matchup.
Both Gold and Silver members are the only ones who can view full profiles.
2. Does BDSM.com have an app?
No.
At this point, there is no app for BDSM.com.
It is a mobile-friendly site, however.
BDSM.com is without a doubt one of the top BDSM dating sites on the internet today.
It's filled with users into all kinds of alternatives when it comes to sex and kinky play.
It's also not that expensive when it comes to membership.
And you are going to need that to use the site effectively, that's for sure.
That said, as a free user, you are more than welcome to try out the instant message system, watch some free shows, or join in on some chat room action.
As for an overall rating, BDSM.com gets 4 out of 5.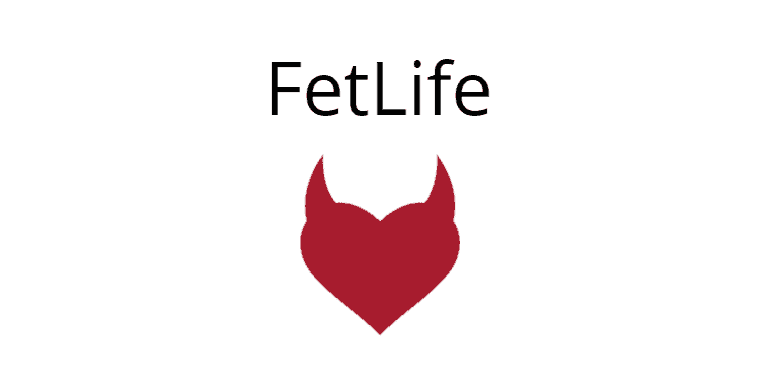 Signing up – 4/5
Making contact – 5/5
Profile quality – 4/5
Overall quality – 4/5
Close to 10 million users
5 million users from America
Includes all genders
Includes 12 sexual orientations
Cheap membership
FetLife is a massive community of like-minded people that share a love of all things BDSM, other fetishes and kinks.
Although it's not strictly a BDSM site, I've chosen to feature it in the best BDSM dating site article because of the sheer number of users that the site has.
Here's a breakdown of some facts and figures behind the site.
Close to 10 million people have sign-up for FetLife
Close to half of those users are from the United States
Over 100 000 new users per month join the site
The site is male-dominated
Around 75% of users are men
The biggest group of users are between the ages of 25-34
They make up just under 30% of all users
From the numbers above, I am sure you can see why it makes sense to try out FetLife for your BDSM fantasies, right?

Ease of Use "mobile and desktop version"
Before we get into the site itself, let's talk a little about the registration process.
This is something you can do on your Android handset as FetLife has an APK file that you can download off their website.
Note, however, that it's not in the Google Play Store.
For that reason, I registered through the website where the following information was required:
Nickname
Gender (12 to choose from)
Sexual orientation (12 to choose from)
Role (15 to choose from)
Date of birth
Email address
Location
Password
You will also need to provide your mobile number.
That's the way FetLife verify your account.
And that's it for the registration process.
The site itself is predominately black in color, but it works well with the overall theme.
You will use the following menus to find your way around:
Home: Takes you to the home page
Explore: This is the search menu
Groups: There are many different groups of users to explore on FetLife and you will find them here.
Events: Find information about FetLife events run in major cities
Messages: Find your messages here
Profile: You can change your profile here
Each user on the site has an extensive profile on the site.
That's something that you should complete as soon as you log in for the first time, especially if you are hoping to have matchups chat with you.
Speaking of chatting and getting into contact with others, well there is some good news.
You don't need to be a member to chat with others.
Yes, messaging on FetLife is free.
There are some member features that you can consider, however.
For example, you can see the most loved videos and pictures of other users as well as receive a member badge that appears on your profile.
Nothing spectacular really and the pricing reflects that.
FetLife offers three different membership packages but they all cost the same – $5 per month.
You can pay either for a month-to-month option, for three months or for six months.
Lifetime membership is also available for the cost of $240.
1. Does FetLife offer a money-back policy?
Even though it has a few, cheap membership options, if you aren't happy with what you see, FetLife does have a money-back policy.
You have to activate it within seven days of starting your membership, however.
2. If I want to take a break from FetLife, can I deactivate your account?
Yes, you can.
You will find an option to do so under the settings menu.
If you'd prefer to, you could even delete it.
Although it's not strictly a BDSM only site, the sheer amount of users that FetLife has makes it an attractive proposition.
That and the fact that messaging is not locked behind a paywall.
In fact, if you didn't want to become a member of FetLife at you can use the site effectively to find and then contact others.
Membership doesn't add much to FetLife but for what it offers, it's priced right.
So now onto a rating.
Today, FetLife gets 4.25 out of 5.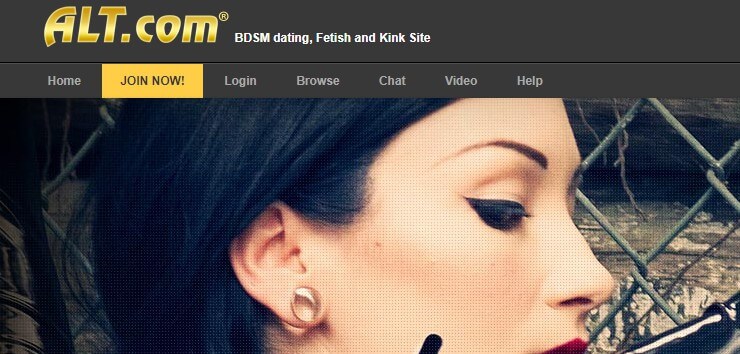 Signing up – 3.5/5
Making contact – 3.5/5
Profile quality – 5/5
Overall quality – 4/5
A strong user base that is in the millions
Users are very active with 80 000 logging on each week
Lots of extras if you are a paying member
There are bot and fake profiles on the site
Alt.com is an alternative dating community where bondage and other fetishes are the primary focus for users.
Here you can find people looking for bondage partners for long-term relationships as well as those who just want to hook up for a night of fun.
With millions of users the world over, there is no denying that this is one of the most popular BDSM sites on the internet today.
Here's a breakdown of some facts and figures pertaining to the site:
Around 415 000 users are from the United States
80 000 users are active on the site each week
That's over 11 000 a day and 320 000 each month
Males dominate the site, making up 80% of users
The most active group on the site are between the ages of 25-34 years-old
They make up 26% of users
Interestingly, the next biggest group is 55 and older
Most members are looking for hook ups

Ease of Use "mobile and desktop version"
Let's start out this section by saying if you are an Apple device user and would prefer to make use of an app, then Alt.com has you covered.
Android users, well you are going to have to wait because, at this point in time, there is no app for these devices.
You will therefore have to register for a profile using the website.
And it's simple enough.
To start, you will have to select your gender and the gender you are looking for.
Again, like BDSM.com, a host of genders are covered here, including those from the LGBTTQ+ community.
You will also have to provide your:
Email address
Who you'd like to match up with
Your birthdate
Your location
Username
Password
Following that, you will need to verify your email address by clicking on a link sent to you by Alt.com.
And then you are ready to try the site for the first time.
Much like the registration page, Alt.com's major color scheme is black.
It's a pretty busy site but not one that's difficult to find your way around.
To achieve that, you will mostly use the menus found at the top of the screen.
These are:
Home (house icon): This takes you back to the main home screen
Messages (envelope icon): Find your messages here
Notifications (bell icon): Any notifications will appear here
My Stuff: There are many sub-menus here. You can edit your profile, view it, upload photos, see who has viewed your profile and much more.
Search: Search for other users here
Live-action: Here you can access live action cams
Community: Here you will find blogs posted by other users
If you are using the search engine to find the best possible matchups, you can set a number of parameters.
First up, you can search for a full range of genders.
Man
Woman
Couples (man/woman, two women, 2 men)
Group
Various transgender options
Advanced searchers allow you to tweak profile parameters.
This is why users (including you) should always ensure that profiles are completed fully.
Here are just some of the parameters you can change:
Membership options
Do they have photos
Do they have videos
Ethnicity
Sexual orientation
Body Type
Physical aspects (hair and eye color, height, hair length)
How they swing
Do they drink or smoke
Marital status
Children (do they have and do they want)
Astrological sign
Languages
Religion
Education
As a non-member, sadly you cannot see someone's full profile.
As for messaging, well that's also a member-only option, I am afraid.
Alt.com offers two membership options, a Gold and Silver membership.
Here's a breakdown of the costs of both:
Silver membership
1-month membership – $19.95
3-month membership – $35.97 ($11.99 per month)
6-month membership – $99.97 ($8.33 per month)
Gold membership
1-month – $29.95
3-months – $59.97 ($19.99 per month)
6-months – $149.97 ($12.50 per month)
Other than messaging membership brings lots of other features.
Members get to see new users first and have the chance to contact them if they wish
Member profiles will appear at the top of other user searches
See other users' video intros
24-hour phone support
See social networking details of other members
Access to adult movies
That's just some of the extras you can expect.
Overall, the membership pricing, for what it offers, is very competitive when compared to other similar sites.
1. Can I pay for a membership to Alt.com using PayPal?
Unfortunately not.
Although many dating sites include this option, Alt.com doesn't so you will need to use your credit card.
2. Does Alt.com have an iPhone app?
Yes.
If you are an Android user, you are out of luck, however.
You can download the iPhone app in the Apple store.
Much like BDSM.com, Alt.com is one of the best BDSM dating sites on the internet today.
And it's for everyone, no matter your gender or sexuality,
While you will need a membership to view other profiles in their entirety and to message others, your get loads of other key features to make use of.
Plus, membership pricing is well thought out.
If you are wanting to get your kink on, Alt.com should be in your consideration when it comes to finding a site to start a profile.
It gets an overall rating of 4 out of 5.